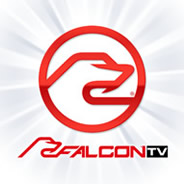 | | |
| --- | --- |
| | Check the listings in your Television Provider's Adult HD OnDemand Menu for: A Taste of Brazil, The OnDemand HD Release of Falcon Studios' A Taste of Brazil Alam Wernik, Skyy Knox, Woody Fox & more! |


| | |
| --- | --- |
| HUNT - SPECIAL EDITION | June 4, 2021 |
Hey HUNT Fans,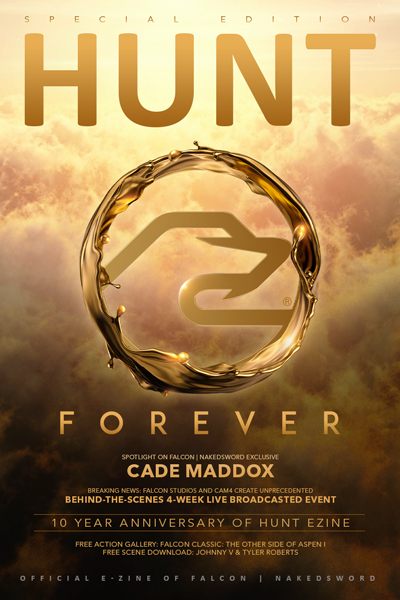 Celebrate with us! First, Happy 10 Year Anniversary to HUNT. As part of the festivities, we've given HUNT a little facelift. You'll notice some changes, but we're still delivering the hottest gay porn news, new releases, free galleries, model spotlights and free scenes as we have for the last 10 years. We hope you like it.

What better way to honor this milestone than a special edition announcing Falcon Forever, the campaign celebrating Falcon's Golden Anniversary. We've dedicated this issue to give you the scoop on all the exciting promotions that are part of the campaign. We're encouraging you read more below and join the celebration by visiting http://falconstudios.com/forever events, giveaways, free content and more.

Experience a cam show like no other. Check out Breaking News for the 411 on Falcon Studios and CAM4 partnership and live porn shoot series throughout the month of June.

Falcon|NakedSword Exclusive Cade Maddox is Fleshjack's Newest model, Hottest Cock Winner and he's featured in our Model Spotlight for this special issue.

We're taking it back to a Falcon classic for our Free Action Gallery this week. Get off to the hottest action shots from Falcon's debut feature The Other Side Of Aspen.

As part of Falcon Forever celebrations, you're invited to watch free content every weekend. Our Special Feature gives you the scoop on Weekends and what's in store for free this month.

Studio News is popping with promotions, announcements and updates. See June's schedule of events and see everything we're doing for Falcon Forever. Win one of 50 Vintage Falcon Logo T's. Watch Cade Maddox and Jimmy West debut the first scene from Work From Home on FalconStudios.com. View some of the biggest stories from iconic issues over the years with HUNT's 10th Anniversary story. Don't miss a chance to enjoy Cade Maddox in a whole new way. He's the newest Fleshjack man and his dildo and hole are now available for your pleasure.

This is your final weekend to save big with the men across the pond in our International Studs Download Deals with full movie downloads flying for 67% off. Then, get down and dirty with the Fetish Mega Clearance that's packed full of hardcore DVDs as low as $4.97 each.

Stay at home and watch your Free Scene Download this week, featuring a scorching scene from Service Me!, with Tyler Roberts and Johnny V. Similar scenes can now be jerked to on the all-new Falcon feature, Work From Home.

Celebrate,

The HUNT Men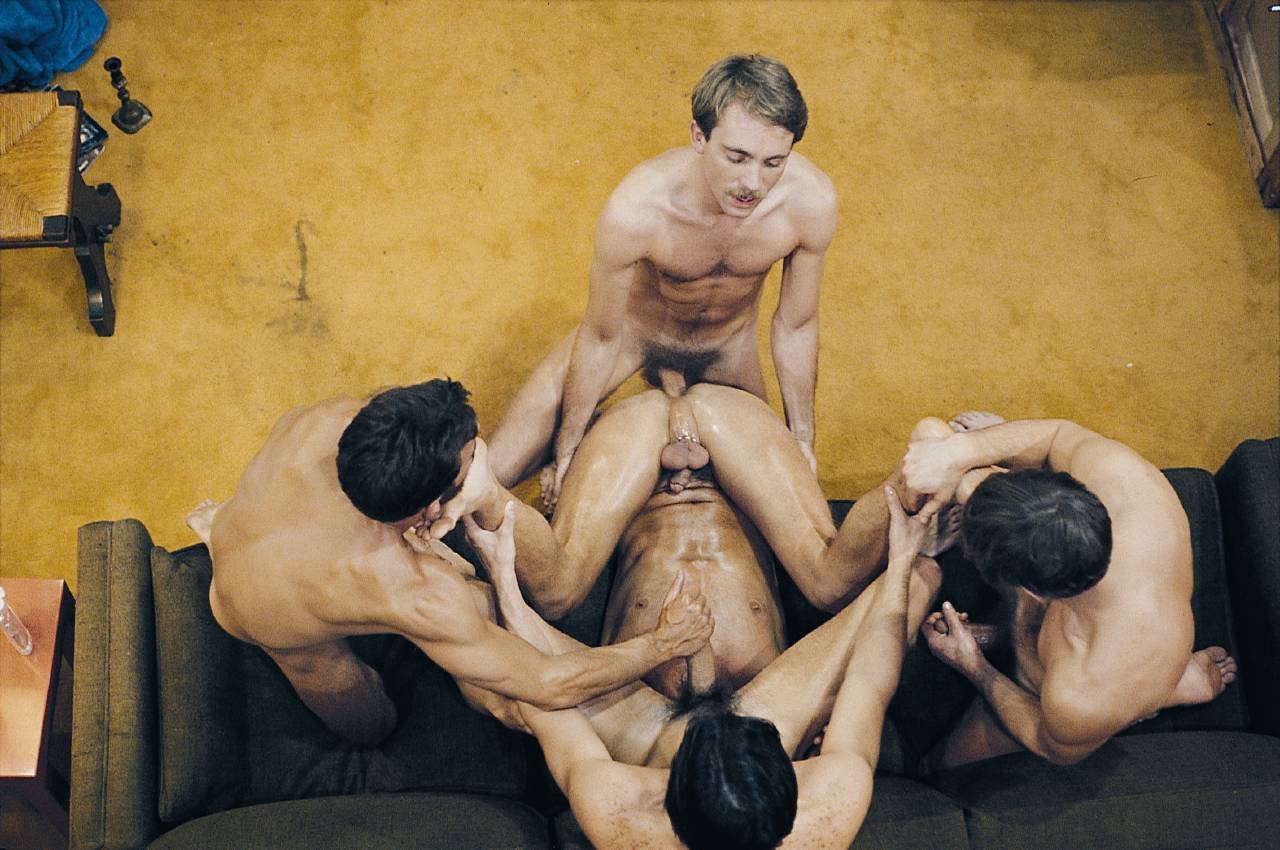 In the special edition of HUNT eZine, browse through a gallery featuring the hottest action shots from the Falcon classic, The Other Side of Aspen. The classic starring Casey Donovan, Al Parker and Dick Fisk, the legend begins.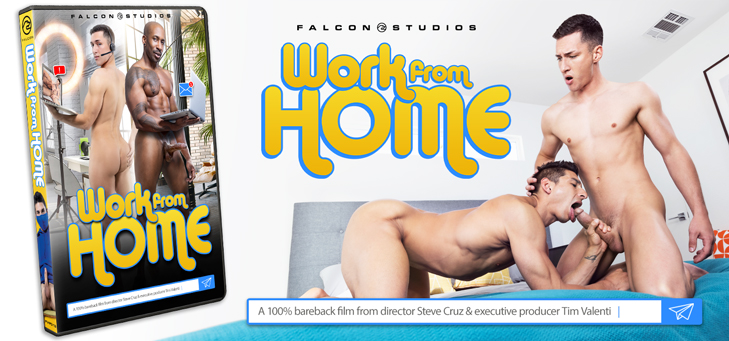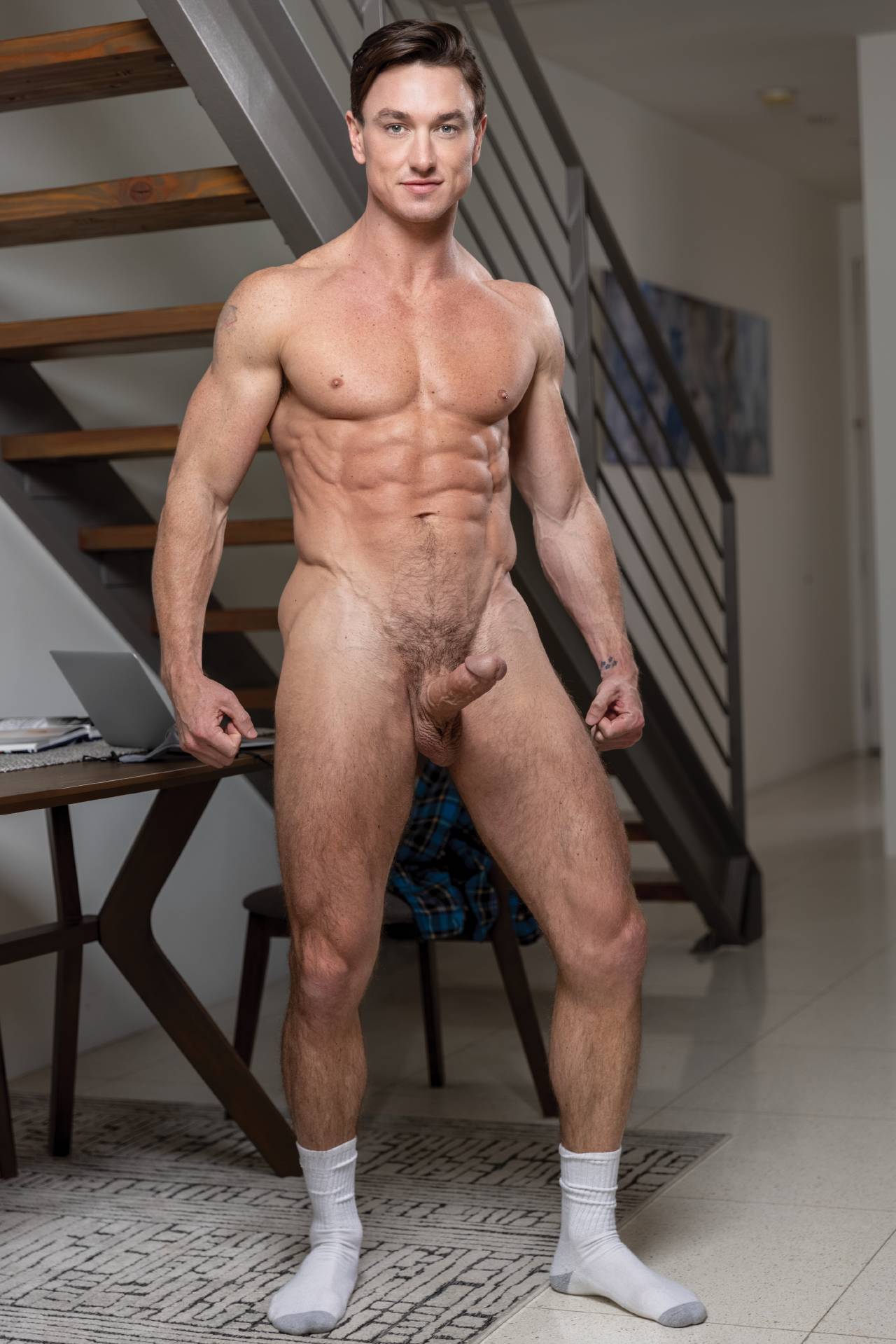 Performer of the Year winner and Fleshjack's newest record-selling hunk Cade Maddox, is a powerhouse that makes massive waves whenever his name is mentioned. Now that fans really can take a piece of Cade home with them with his 9" dildo replica and untouched ass mold, we knew we had to include Maddox as the star of this special edition. In conjunction with the successful launch, fans will have a chance to watch Cade in the latest Falcon Studios release, Work From Home. Additionally, Cade can be seen working his cock in Dirty Intern and Capitol Affairs from Hot House, and Born To Porn, also from Falcon Studios. Take your pick, and get a load of Cade Maddox however you please, cause this iconic award-winning star is here to stay for good.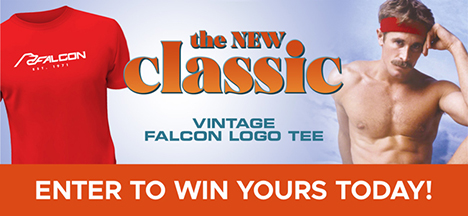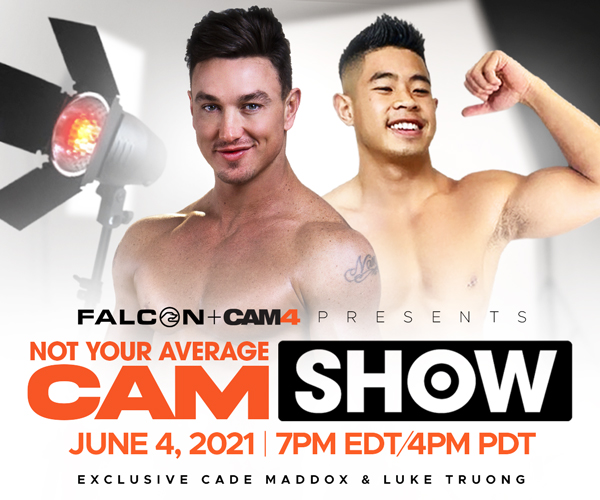 FALCON STUDIOS AND CAM4 CREATE UNPRECEDENTED BEHIND-THE-SCENES 4-WEEK LIVE BROADCASTED EVENT

For the first time ever, Falcon Studios and CAM4 partner to bring fans and viewers a never before-seen live event broadcasting exclusively on CAM4.com and FalconStudios.com. Touted as one of the most daring and unique live interactive shows in gay porn history, this 4-week series invites viewers from all around the world to experience the filming of an actual Falcon production in real time and go deeper with their favorite stars in ways never imagined. This series launches on June 4th at 7pm EST with the first live show featuring Cade Maddox and Luke Troung.

Click Here to Read the Full Story




Hot Membership Site Updates Available Now!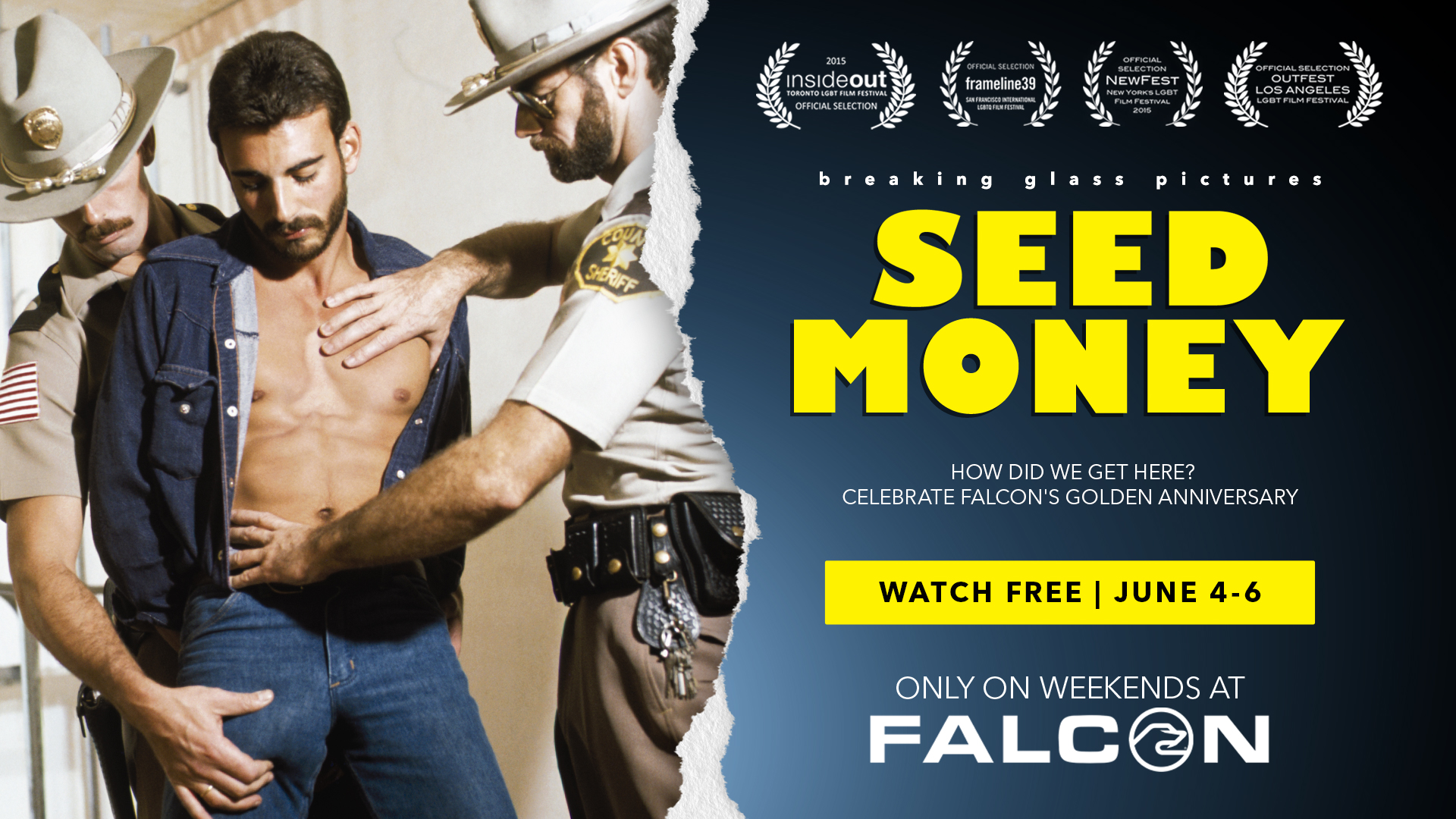 Weekends at Falcon Offers Free Content Every Weekend
As part of the Falcon Forever, campaign celebrating the studios golden anniversary, Falcon is inviting all porn fans to enjoy FREE content with the launch of Weekends at Falcon, giving them complimentary weekly access to xxx-rated scenes and movies as well as specially produced exclusive content. Weekends at Falcon premieres with Seed Money: The Chuck Holmes Story, the documentary about Falcon's founder and the studios' beginning, showing in its entirety and absolutely free at http://falconstudios.com/forever .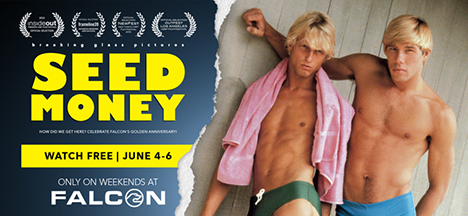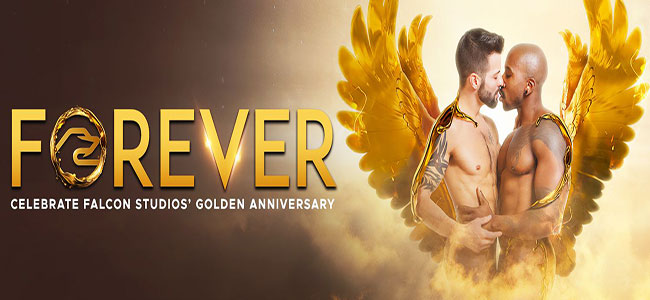 Falcon Studios Launches FOREVER Golden Anniversary Celebration - Falcon Studios has announced the launch of the year-long Falcon Forever campaign celebrating its golden anniversary. Fans are encouraged to join Falcon Studios for a celebration like no other! Over the next 12 months...
Read Full Story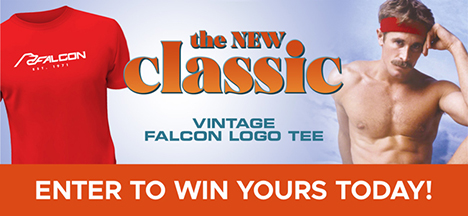 Win a Vintage Falcon Logo T-Shirt - We want you to be part of the Falcon Forever Celebration, and we're going to be doing monthly giveaways over the next 12 months. For June, get a chance to win a Vintage Falcon Logo T-Shirt. Visit the Falcon Forever page http://falconstudios.com/forever, which is...
Read Full Story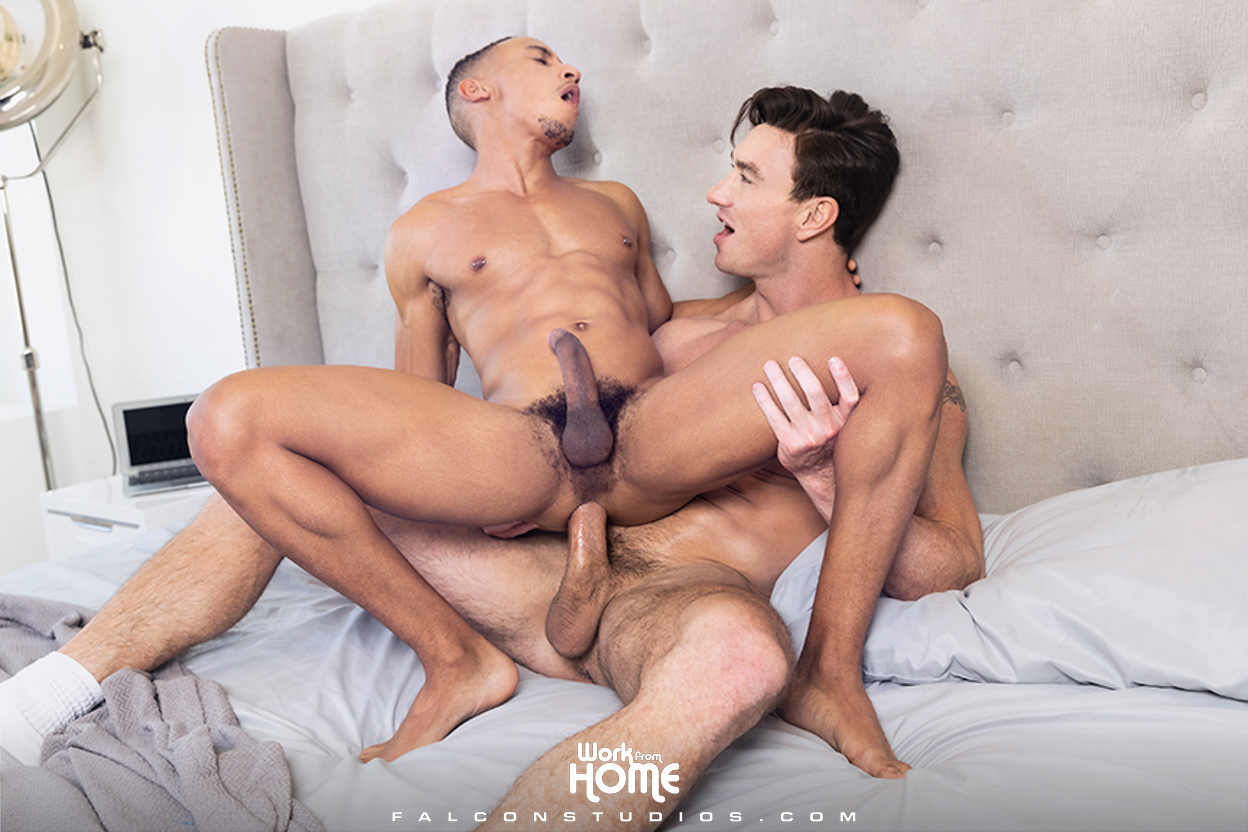 Work From Home World Premiere's On FalconStudios.com - Today, FalconStudios.com announced the exclusive world premiere of their latest bareback release, Work From Home. Steve Cruz flawlessly directs the debut update that features superstar Exclusive Cade Maddox and Jimmy West. The new scene will go live Friday, June 4, 2021 on FalconStudios.com, followed by the full DVD and Digital Downloads the same day on the...
Read Full Story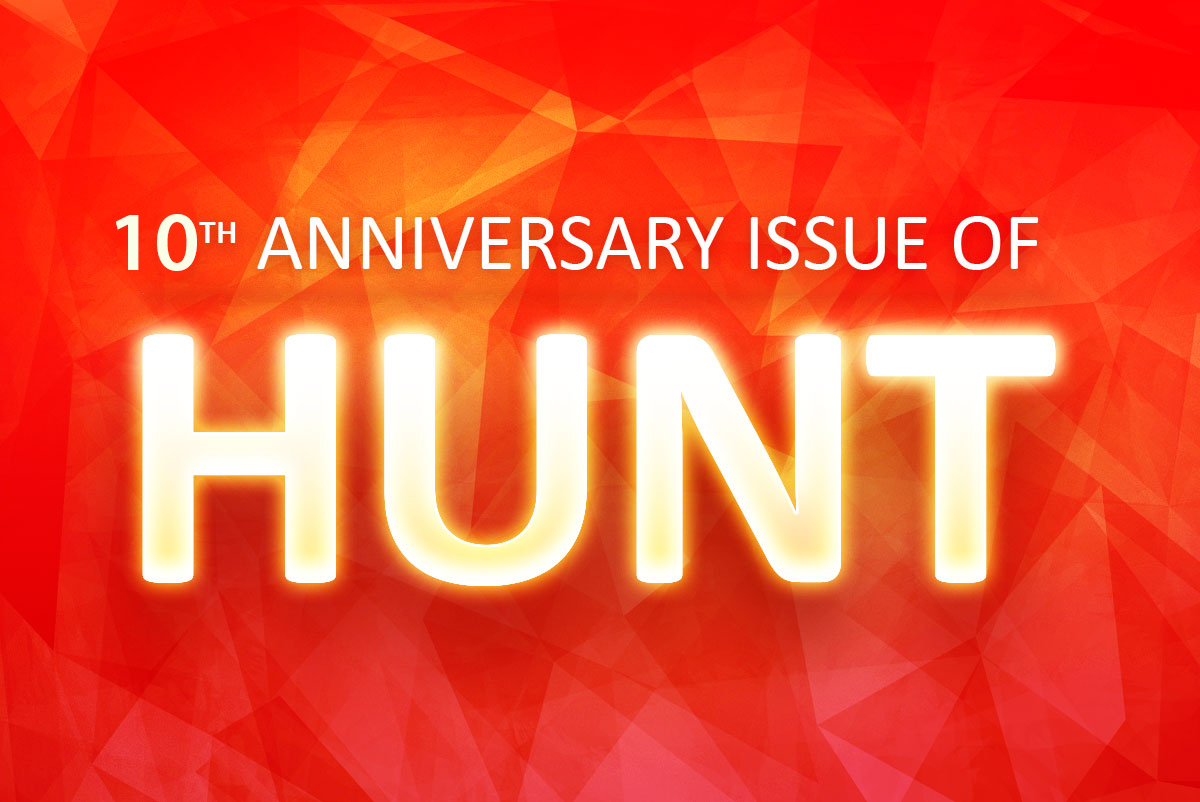 HUNT eZine 10 Year Anniversary - Blasting onto the scene in May of 2011, HUNT's first issue debuted a decade ago this week. Over 250 Issues later, HUNT is going strong and continues to be the most circulated gay porn eZine. HUNT's creator Toby J Morris and editor Jared Olson pride themselves on providing bimonthly, high-quality, free content, as well as breaking news and information from and about Falcon|NakedSword and TheSword.com...
Read Full Story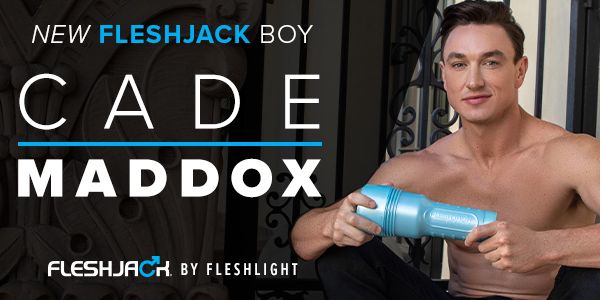 Get the Cade Maddox Official Fleshjack - If you've ever wanted to fully experience Cade Maddox and his mouthwatering cock, then you're in luck! The Falcon|NakedSword exclusive model just officially unveiled his collaboration with Fleshjack that gives everyone the opportunity to have their very own version of his award-winning meat!
Read Full Story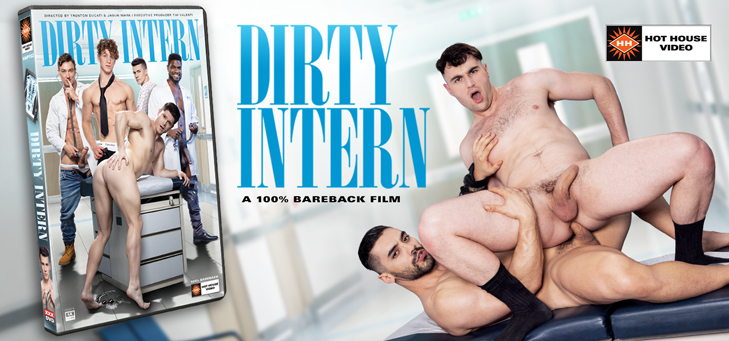 Johnny V & Tyler Roberts from Service Me!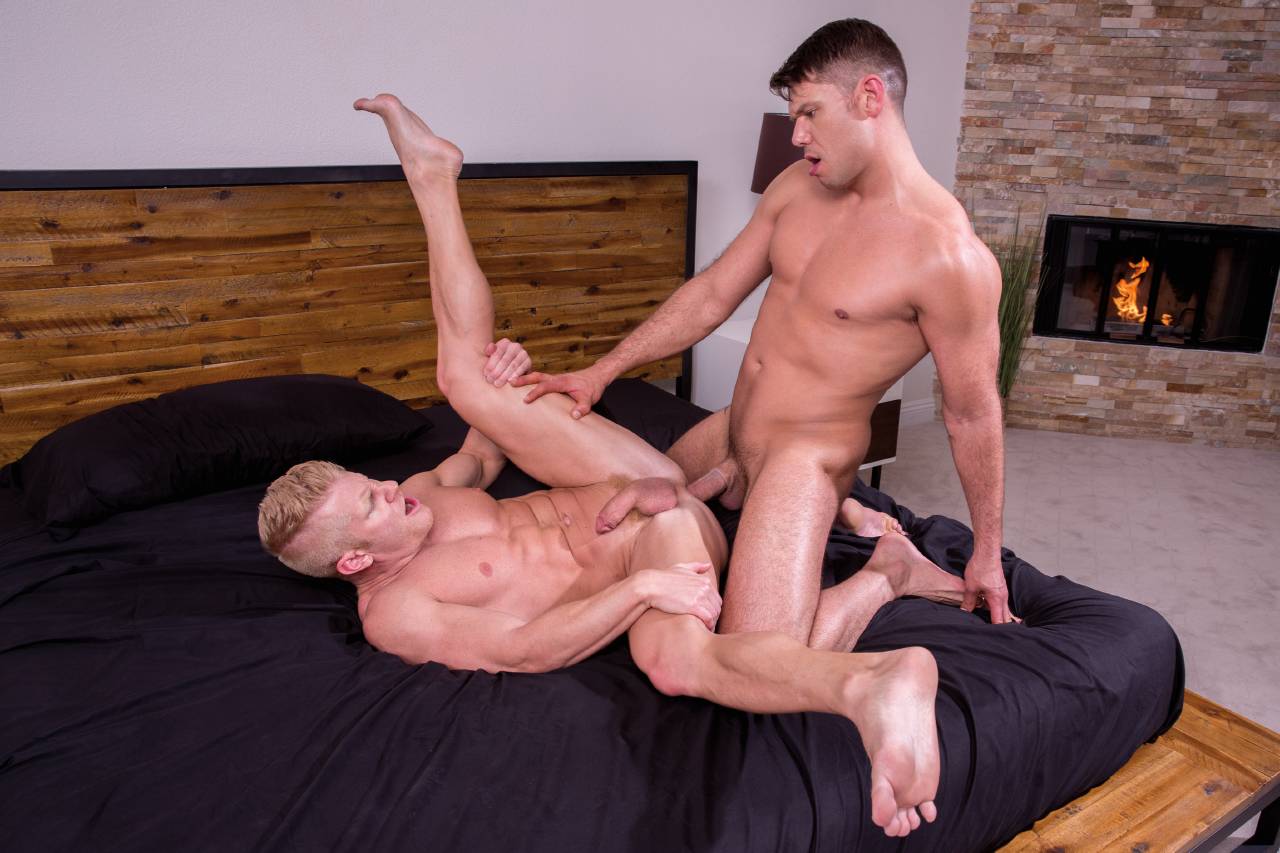 Tyler Roberts rings the doorbell to deliver a package to Johnny V's house. It's been raining and Johnny invites Tyler in to dry off. Johnny asks, is that package for me and reaches for Tyler's bulge in his shorts. It's not long before Johnny has Tyler's shorts around his ankles and sucking his thick cock down to his balls. Tyler likes the service Johnny is performing on him and moves him to the bedroom for more oral action. With the taste of Tyler's cock on his lips, Johnny bends over and lets Tyler lick his way in and around Johnny's hairless hole. Tyler can tell he likes it and brings things up with a couple fingers in Johnny's ass. Tyler wants that ass and positions himself behind Johnny and drills him deep. Johnny takes it from behind before getting on his back to take a prostate pounding so hard it makes him shoot thick ropes of cum onto his ripped abs. When it's Tyler's turn to release, he delivers one last gift of cum into Johnny's open mouth.

You have received this email because you requested email updates from Falcon Studios Group be sent to: %%EMAIL_ADDRESS%%
This is an advertisement. %%PLUGIN_Unsubscribe: 183936-Unsubscribe%%
Please add reply@huntezine.com to your address book or safe senders list to ensure that these emails arrive in your inbox.
© 2018 Silver State Services, LLC. All Rights Reserved. HUNT eZine, 2176 Shattuck Ave, Berkeley, CA 94704

Records required to be maintained pursuant to 18 U.S.C. 2257 and
C.F.R. 75 are kept in the following location by the Custodian of Records:
Custodian of Records
2716 Shattuck Ave,
Berkeley, CA 94704