| | |
| --- | --- |
| HUNT - Issue #308 | July 7, 2023 |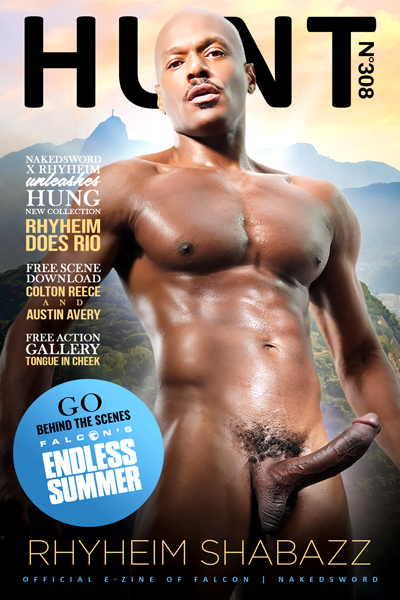 Hey HUNTers,

Hope your balls are ready to be completely drained because we're about to show off the latest gay porn releases you need to be watching and give you a first look at all the upcoming X-rated projects that are set to break the internet this month.
First up in Breaking News, Falcon Studios just dropped a featurette for its upcoming megamovie, Falcon's Endless Summer, that's packed with sizzling hot men, behind-the-scenes footage and never-before-seen moments from the studio's splashiest project of the year.
We'll then be shining our Model Spotlight on first-time HUNT cover star and industry powerhouse Rhyheim Shabazz while you take a look at some of the hottest snapshots from his latest must-see scenes with NakedSword X Rhyheim.
Our Special Feature is packed with loads more Rhyheim content as we break down everything you need to know about Rhyheim Does Rio – the newest DVD and digital download from the collaborative team of NakedSword X Rhyheim.
Next, the hole-hungry men of Raging Stallion are taking over our Free Action Gallery with all of the must-see rimming and bareback moments from Tongue In Cheek.
Even more gay porn action is going down in Studios News. There, you'll be able to watch the trailer G.I. Hole and read all about Falcon | NakedSword Exclusive Beau Butler getting simultaneously sucked and fucked. We'll also be showing you footage from the just-released NakedSword X Rhyheim scene and telling you how to cast your vote for the Discretion Advised Bony Awards!
You'll then be getting links to the Falcon | NakedSword store where they're Introducing Treasure Island Media DVDs and having a New & Classic Bareback Scene Sale. Plus, you can get in on the final days of some 4th Of July DVD Clearance deals.
If all the summer-lovin' action from Falcon's Endless Summer put you in the mood for even more beach-ready Falcon fucks, then check out our Free Scene Download featuring Colton Reece and Austin Avery's bareback hookup from Falcon Studios' Califuckinfornia.
Happy jerking,
The HUNT Men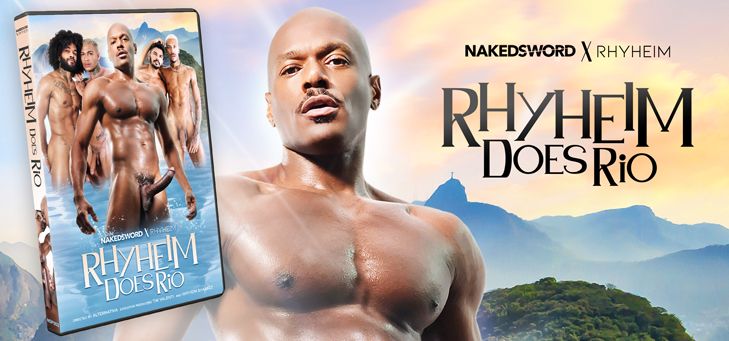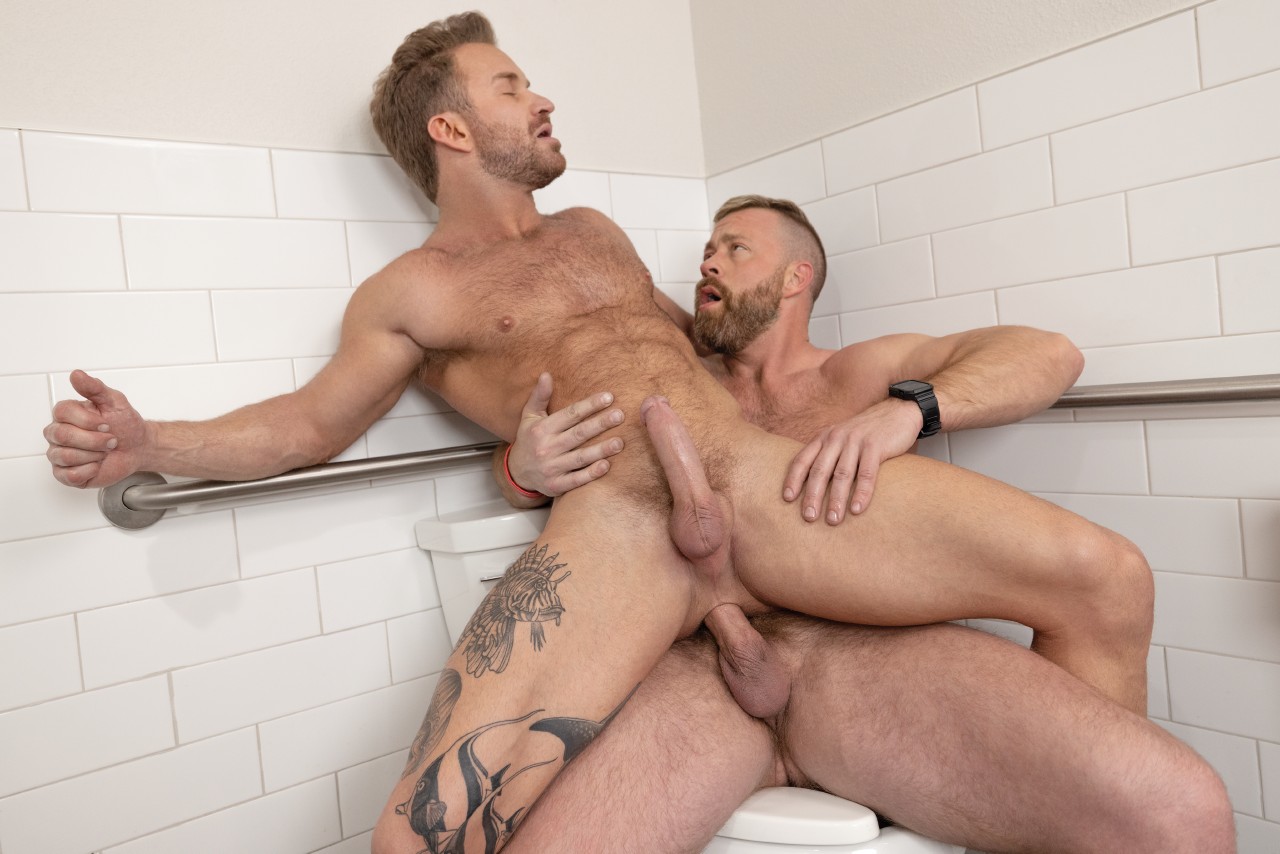 Want a taste? Acclaimed directing duo Steve Cruz and Ben Rush invite you to reimagine the phrase Tongue In Cheek with an all-you-can-eat "buttfet" featuring the hottest men of Raging Stallion. First on the menu is the marvelously muscular ass of model Morgxn Thicke. The moment his provocative photoshoot ends, production assistant Cole Connor is sliding under one of Fort Troff's spectacular rim chairs to go to town on the ripped hunk's invitingly hairy hole. Next, inked-up hunk Danny Starr is having some friendly fun in the pool when he decides to fuck Andre Bedford's ass with his big dick – and an empty glass soda bottle. Over in Greg Dixxon's garage, Derek Kage is interrupting some routine maintenance to take his cock and a handy socket wrench to the mechanic's perfectly round cheeks. Just a couple of miles down the road, busy shopper Timothy Chance is at a high-end mall when he walks in on Bruce Jones pissing in the men's room. Seizing the moment, Timothy pulls the bearded stranger into a public flip-fuck that leaves both hirsute hunks dripping and drained. Later, Beau Butler, Lawson James and Morgxn Thicke are supposed to be emptying out a storage unit for their boss but are instead emptying each other's balls by rimming and fucking each other's assholes while on the job. It's a bareback, big dick ass-fest that encourages fans to eat with their mouths open!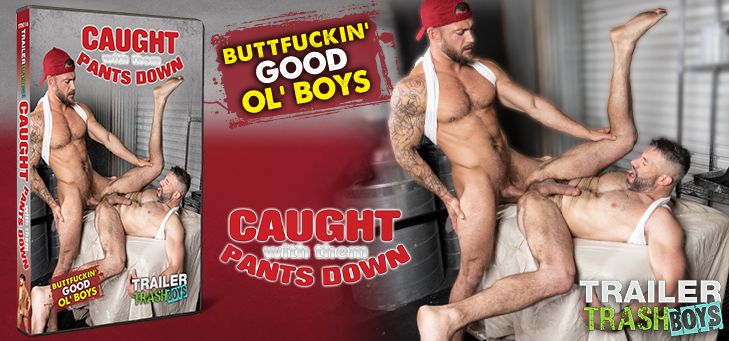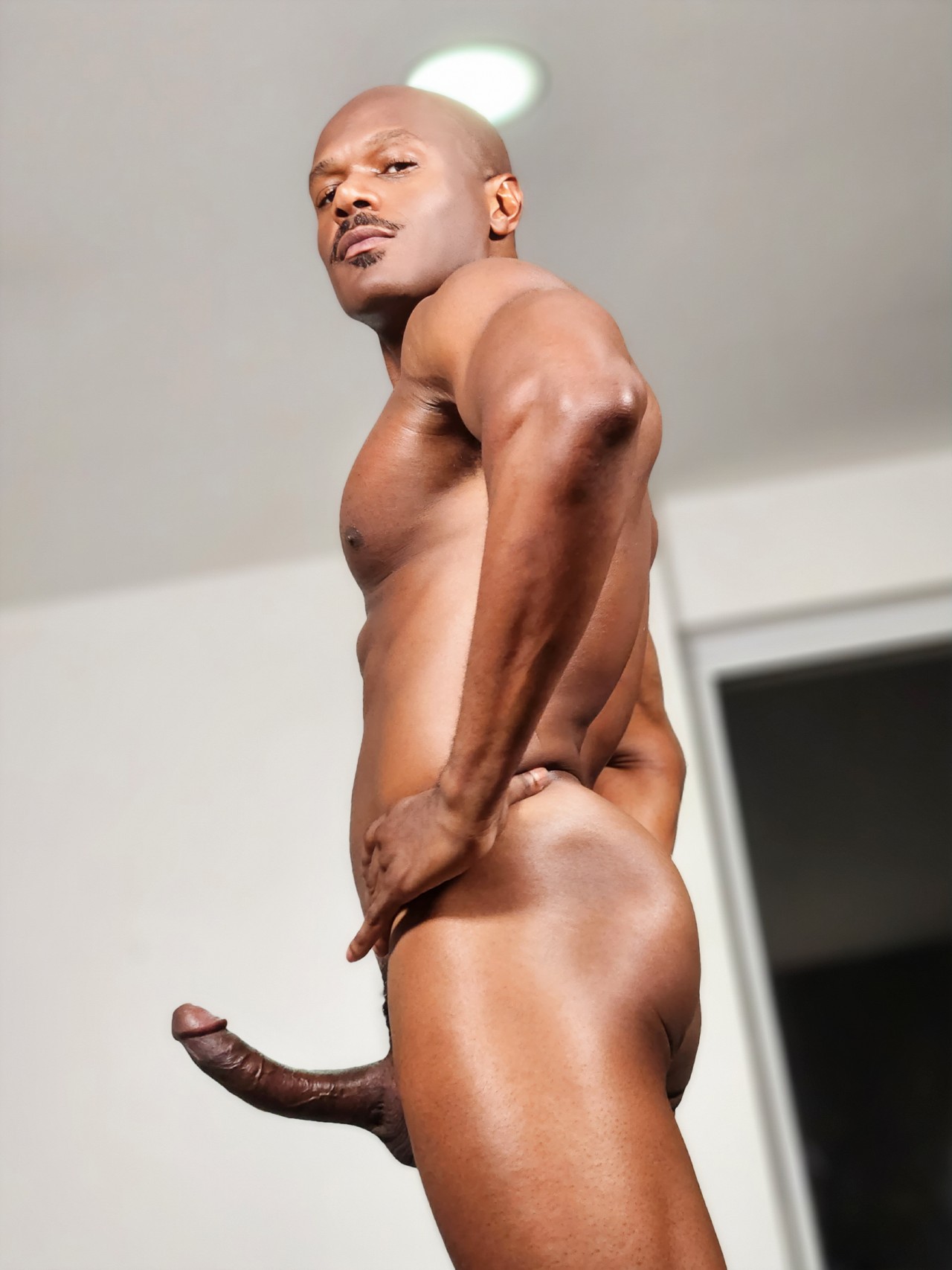 It's no secret that powerhouse Rhyheim Shabazz is one of the biggest names in the industry and it's definitely no secret that we're obsessed with all of his work with NakedSword X Rhyheim. Executive produced by Tim Valenti and Rhyheim, all the scenes under this collaborative banner feature endless amounts of big dick muscle hunks fucking each other bareback in Brazil. In Rhyheim Does Rio, out now on DVD and digital download, we get to see Rhyheim himself join in on the hung action as he uses his more-than-impressive piece to fill some throat and stuff some hole. The 100% raw fun doesn't stop there though. More scenes featuring Rhyheim, like a monster cock gangbang and a two-on-one threeway, can now be watched over on HUNTFORMEN.com along with every other must-see moment from his roster of hog-hungry porn stars.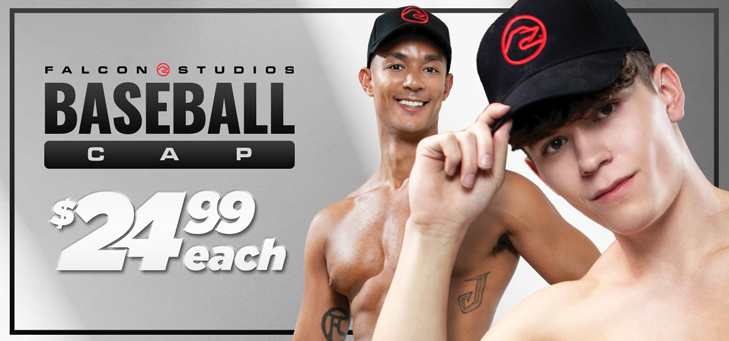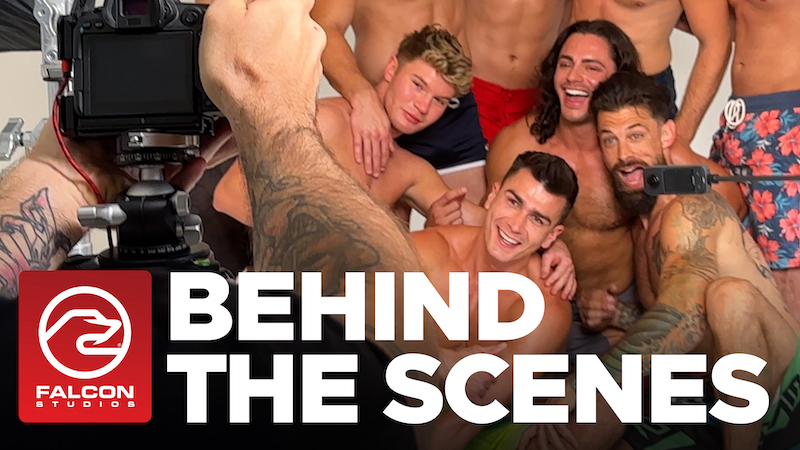 WATCH: Go Behind The Scenes Of Falcon's Endless Summer With New BTS Featurette
Summer's just beginning, but the scorching men of Falcon's Endless Summer are already raising temperatures and big dicks! Today, one week prior to the official release of the splashiest project of the year, Falcon Studios has debuted a brand-new featurette that's loaded with sizzling hot studs, behind-the-scenes footage, and never-before-seen moments from this upcoming mega-movie.

Click Here to Read the Full Story




Hot Membership Site Updates Available Now!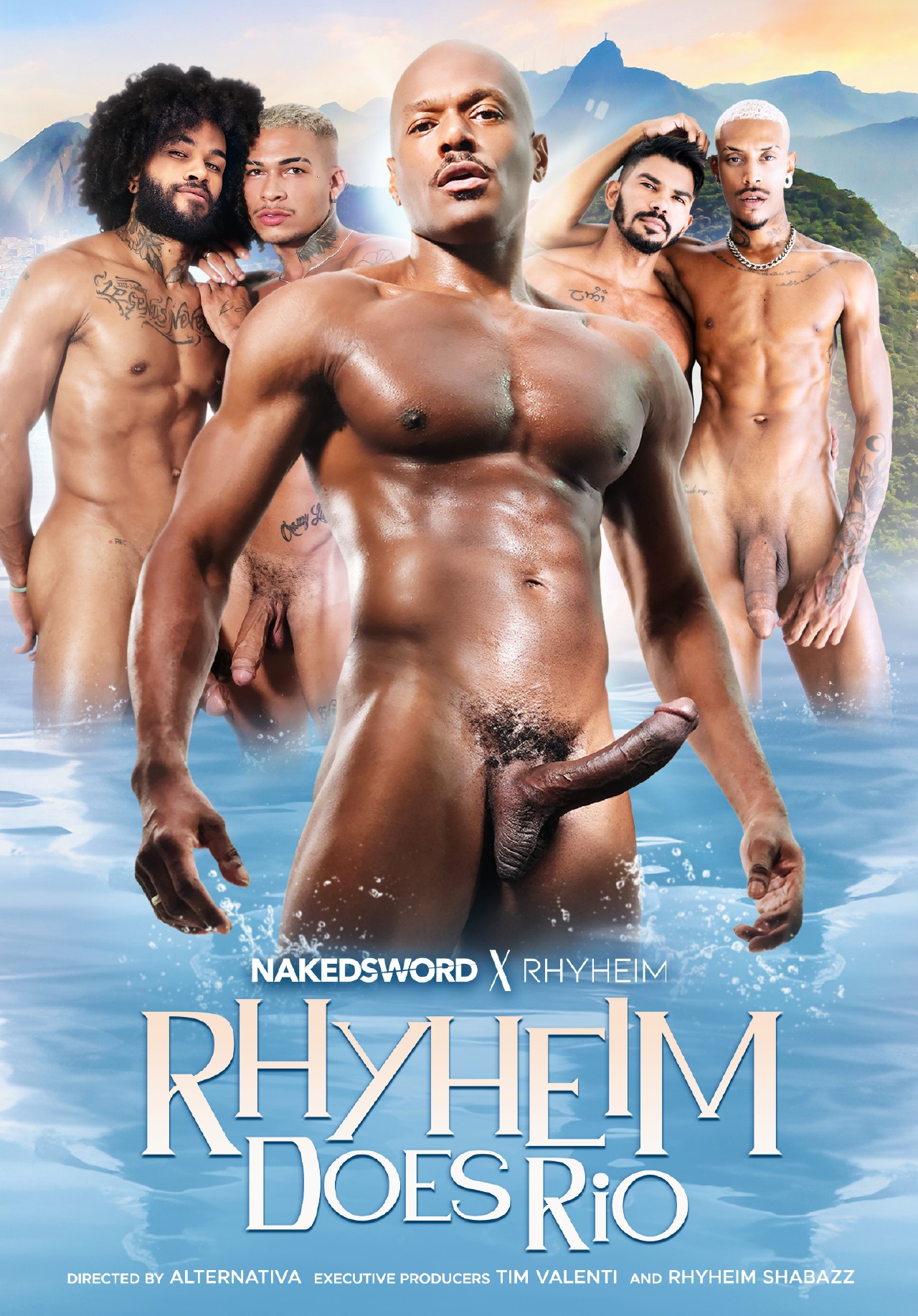 Rhyheim Shabazz & His Big-Dicked Brazilian Pals Are Bringing The Heat
Industry powerhouse Rhyheim Shabazz is back in Brazil and rounding up a crew of all-star muscle hunks for a brand-new series of hung hookups, wild threesomes and even a bareback gangbang in the latest NakedSword X Rhyheim collaboration. Directed by Alternativa and executive produced by Tim Valenti and Rhyheim Shabazz, Rhyheim Does Rio takes fans right into the action as some of the hottest men head to South America to swallow down cock, cover themselves in cum and double penetrate each other. Featuring a beautiful cast of big dick performers including Andy Rodrigues, Gael, Yuri Oberon, and, of course, Rhyheim Shabazz himself, Rhyheim Does Rio debuts today on DVD and as a digital download in the Falcon | NakedSword store.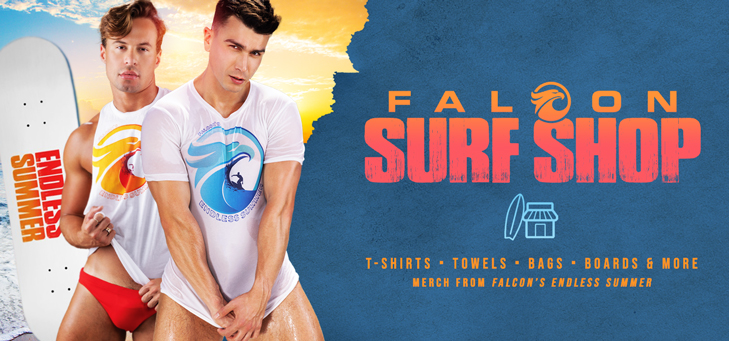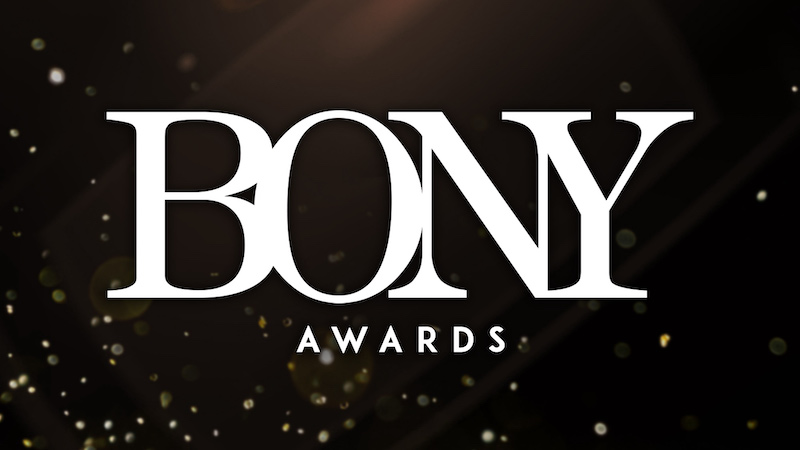 Bony Awards: Vote Now For Your Top Gay Porn Performers, Positions & Plants - The crew over at Discretion Advised has been teasing the 2023 Bony Awards for weeks and now the Falcon | NakedSword podcast is finally revealing the official nominees...
Read Full Story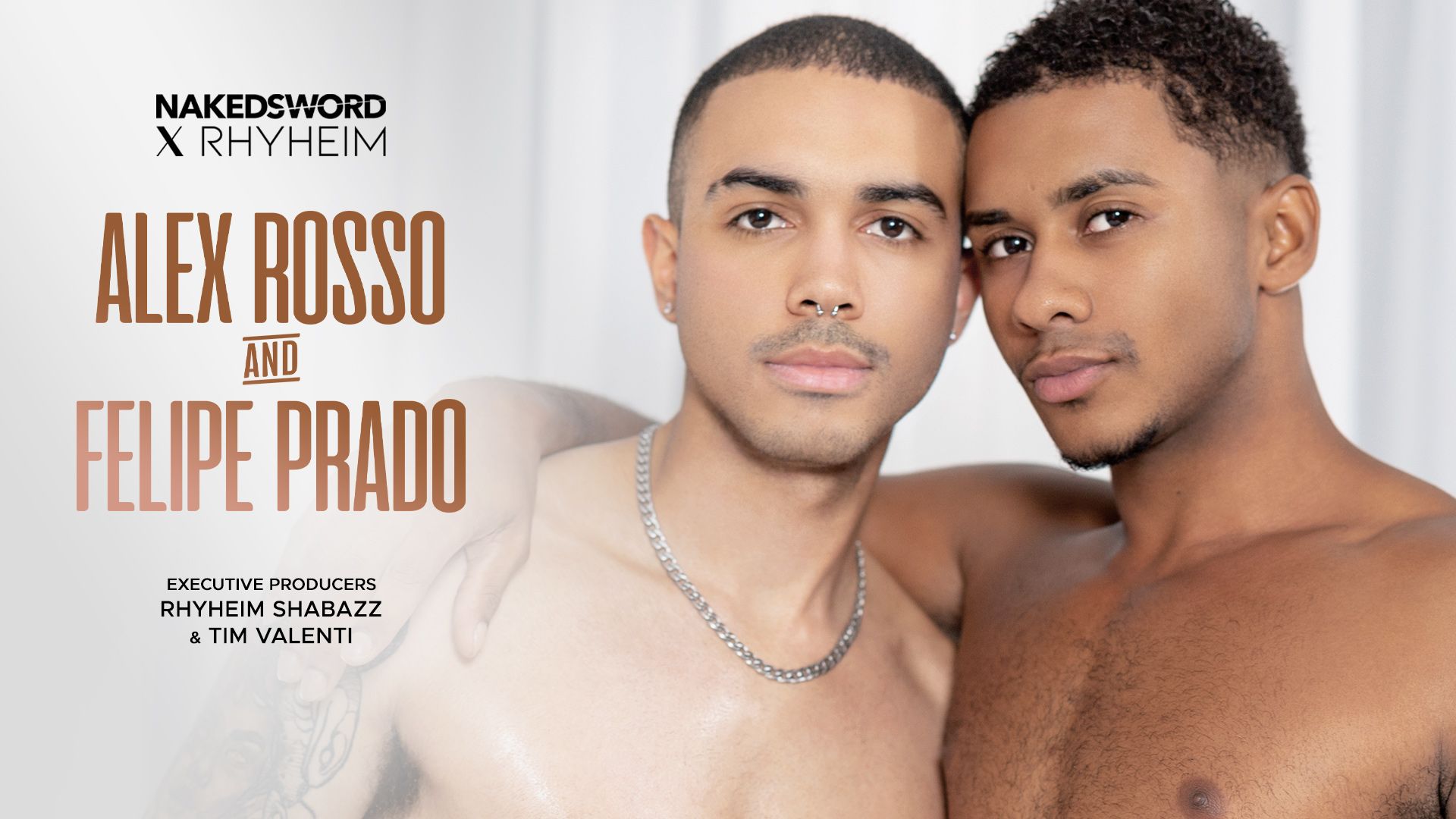 Felipe Prado Gets Pounded-Out By Alex Rosso In His NakedSword X Rhyheim Debut - A new face is joining the NakedSword X Rhyheim roster! Today, Felipe Prado makes his first-ever appearance on "the Netflix of gay porn" as he headlines the latest collaboration from...
Read Full Story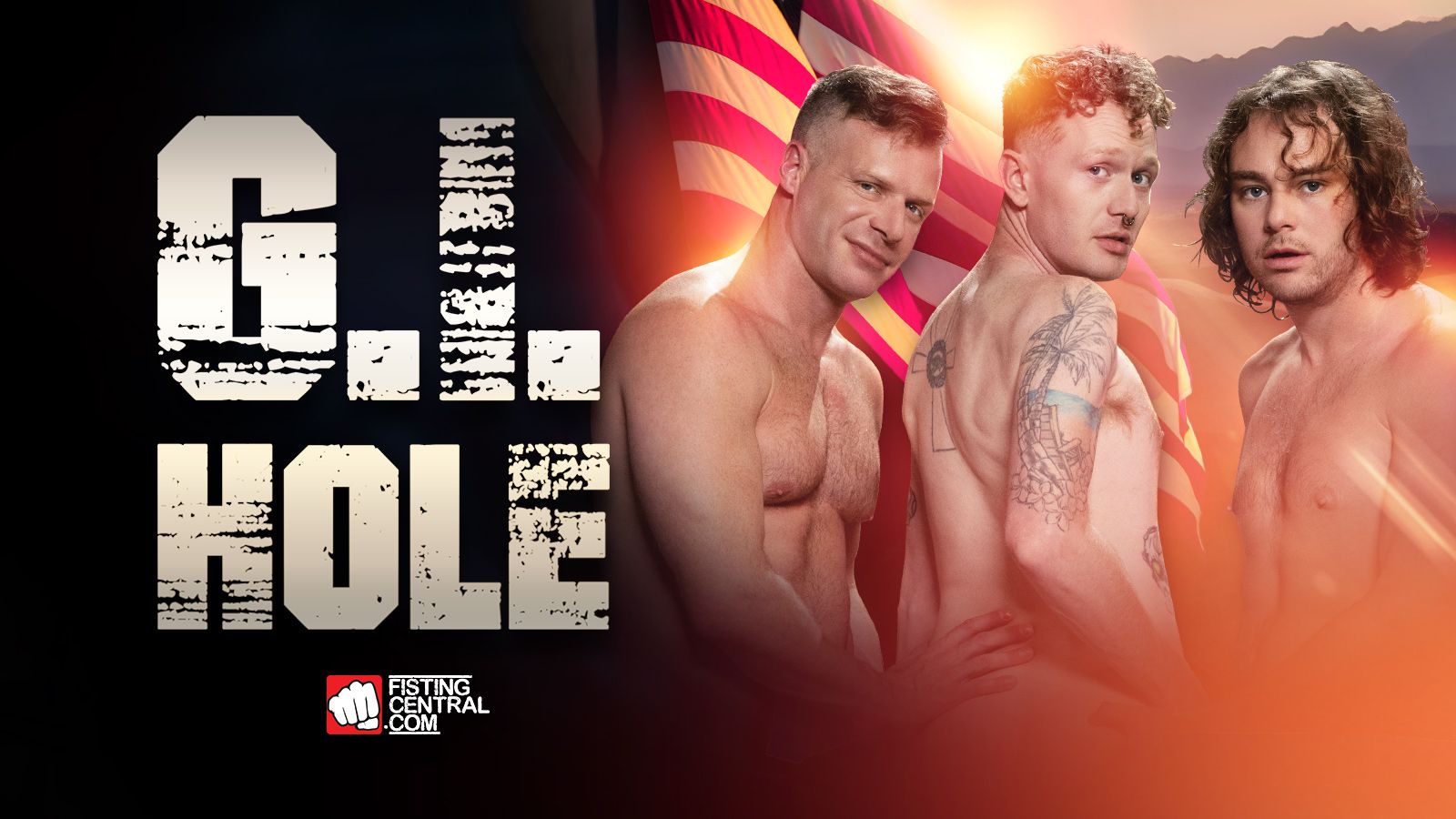 Brian Bonds Gives New Meaning to Armed Forces with G.I. Hole - Fetish fans are about to learn why Staff Sergeant Brian Bonds and his gaping asshole have earned the nickname G.I. Hole. In the newest release from Fisting Central, award-winning kink...
Read Full Story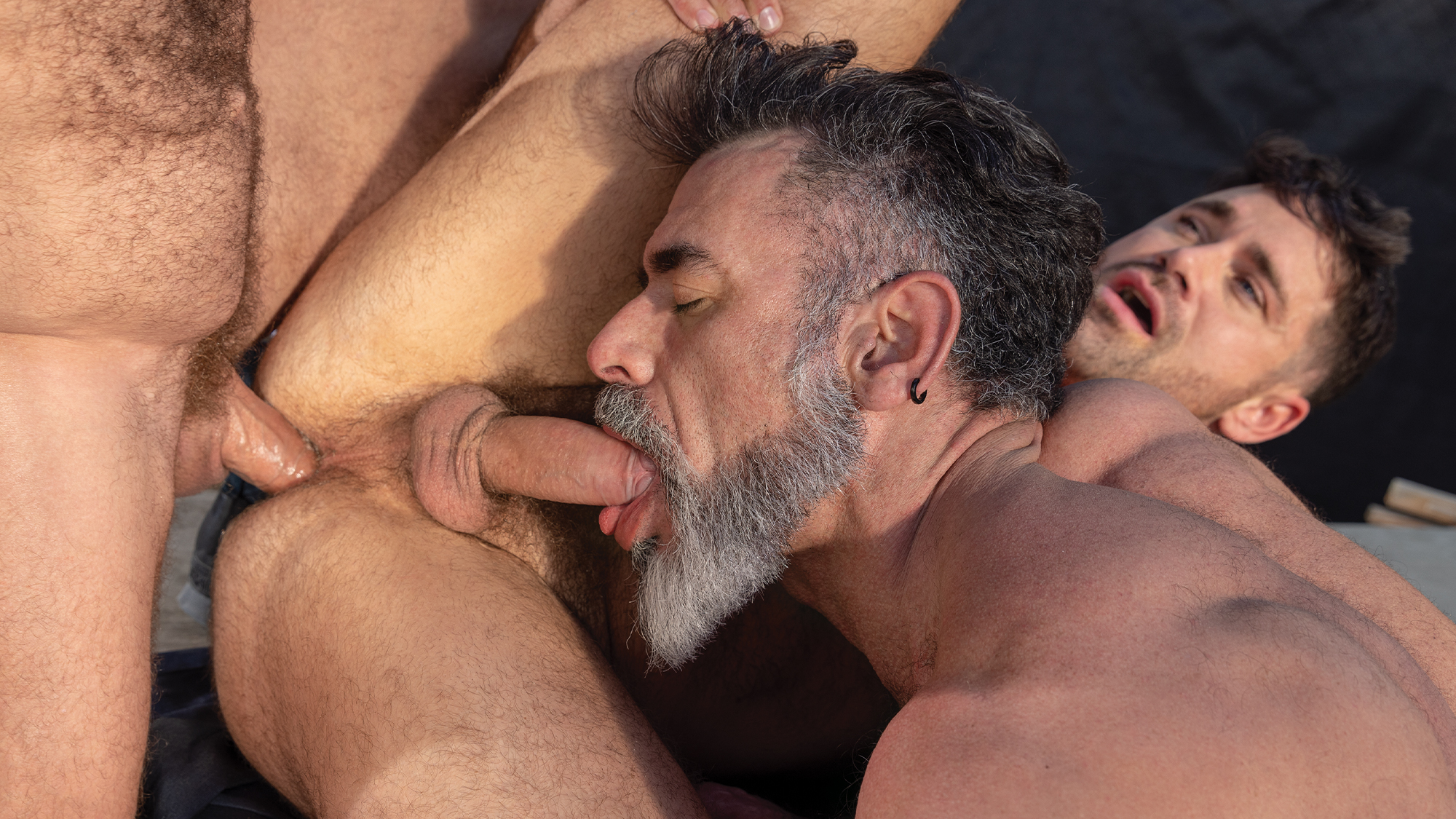 Watch Beau Butler Get Sucked & Fucked During Muscled-Up Threeway - It's all about Falcon | NakedSword Exclusive Beau Butler's tan-lined cheeks in the latest threeway from Raging Stallion! The finale of Tongue In Cheek finds Morgxn Thicke and Lawson James ditching...
Read Full Story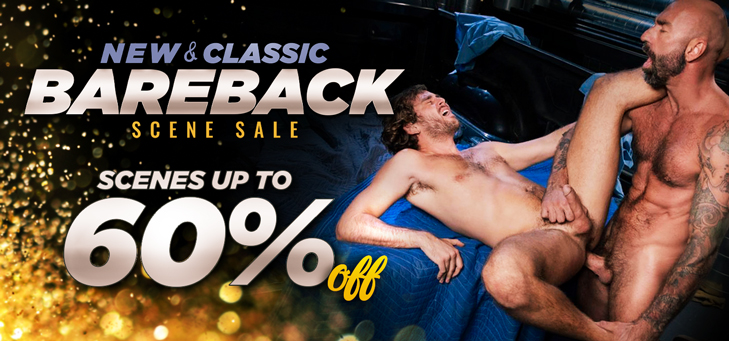 Colton Reece & Austin Avery from Califuckinfornia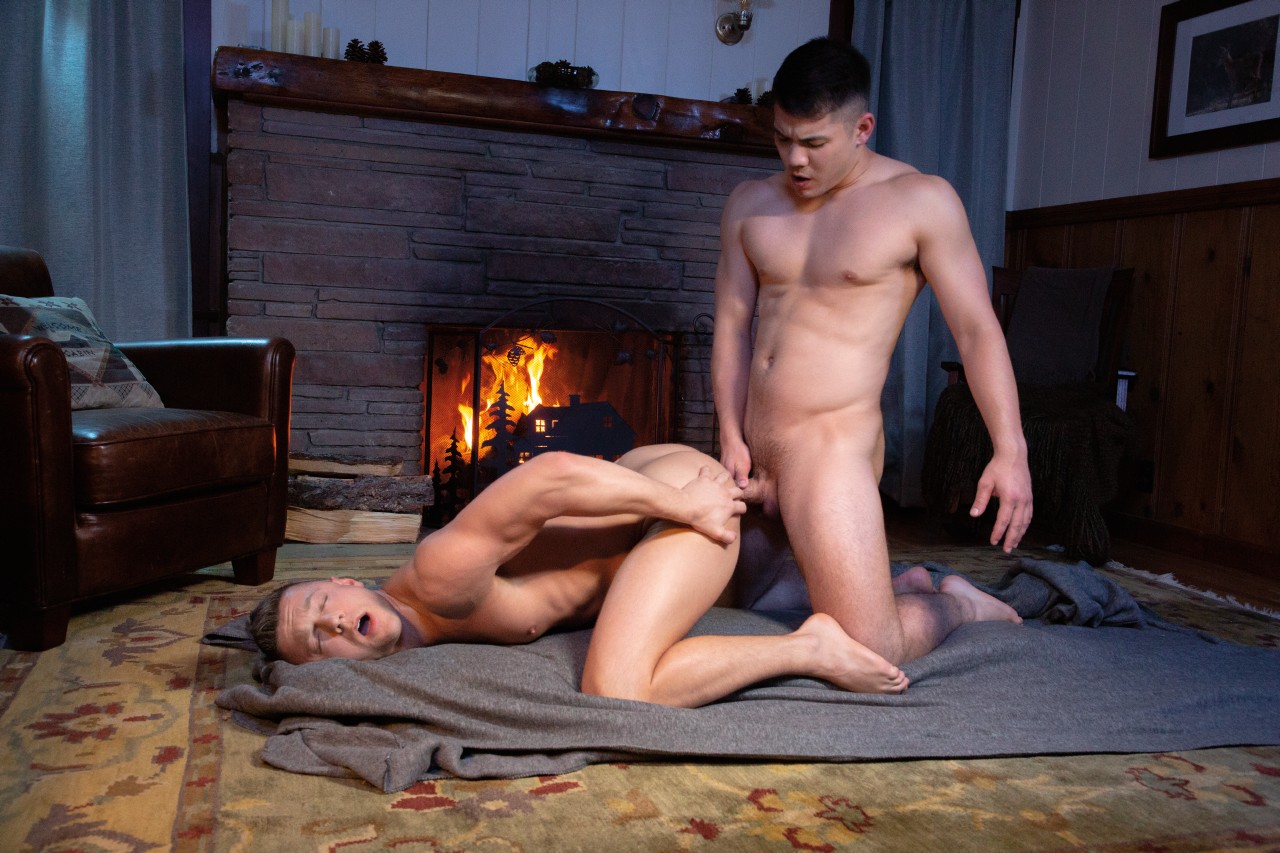 In the van and back on the road, Josh is shocked and judgmental about Dan's ease and comfort with having random sex with strangers. Dan tells him to loosen up and their argument leads to a real conversation about love, their lives and relationships. On the way, they take a small detour to Dan's buddy Colton Reece's cabin in the woods, where they pick up a horny little hitchhiker named Austin Avery and introduce him to Colton. Later that night, Josh can't sleep and comes out of the room he's sharing with Dan only to discover Colton and Austin having sex in the den by the light of the fireplace and goes back to bed. Colton eats Austin's perky ass and gets it slick and wet with his tongue, primed for his fat cock to open him up and bareback the hole of this needy little nomad. Austin has a thick one too and they swap blowjobs till Austin demands Colton's big dick in his eager butt. The fireside fuck fest continues as Austin rides Colton's beer can to a cum splattering climax on the floor.