| | |
| --- | --- |
| HUNT - Issue #307 | June 9, 2023 |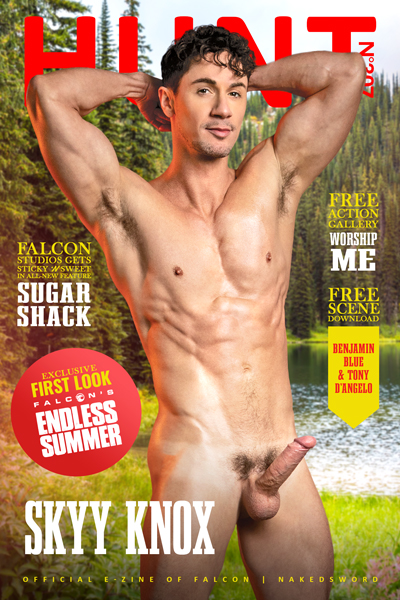 Attention Falcon stans!

From Sugar to Summer, we're talking all things Falcon Studios for our latest issue of HUNT eZine! Get ready as we break down everything you need to know about Falcon's latest releases plus loads more top gay porn news featuring your favorite studios and stars.
Starting off in Breaking News, we're heading up north with the studly sugar makers of Falcon Studios as they tap some trees and tap some holes for the release of Sugar Shack from the dynamic directing duo of Iza Elle and Raph North.
Sugar Shack standout Skyy Knox then takes a step into the Model Spotlight as we give you a special look at all the sugary sweet action from his latest Falcon film.
Wait! There's more! On top of that, you'll be getting even more Falcon Studios content courtesy of our Special Feature where you can get your first look at the studio's upcoming sun-drenched blockbuster, Falcon's Endless Summer.
After that, you can head over to this issue's Free Action Gallery where you'll be able to feast your eyes on some praise-worthy snaps from Worship Me, the newest chapter in NakedSword Originals' Swords saga,
Scrolling down to Studio News, you'll get to read all about our new sling obsession and what two Raging Stallion models just did with a glass bottle. We'll then be showing you the trailer for Fetish Force's High Gear and the full interview with superstar Roman Todd for Discretion Advised's special Pride-themed episode.
Speaking of Pride Month, we'll also be linking you to the Falcon | NakedSword store where you can access the final days of some Pride Storewide 40% Off Savings.
If all that Falcon fucking from Iza Elle and Raph North put you in the mood for even more hot and horny action from this pair of directors, head down to the Free Scene Download where you can get your hands on Benjamin Blue and Tony D'Angelo's 100% raw scene from one of their previous Falcon features, Winter Skyy Riders.
Happy HUNTing,
The HUNT Men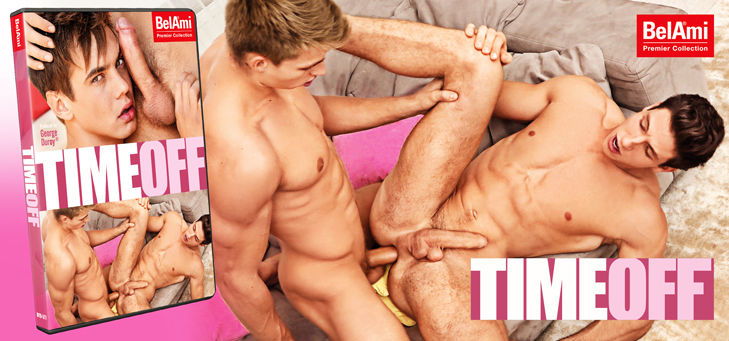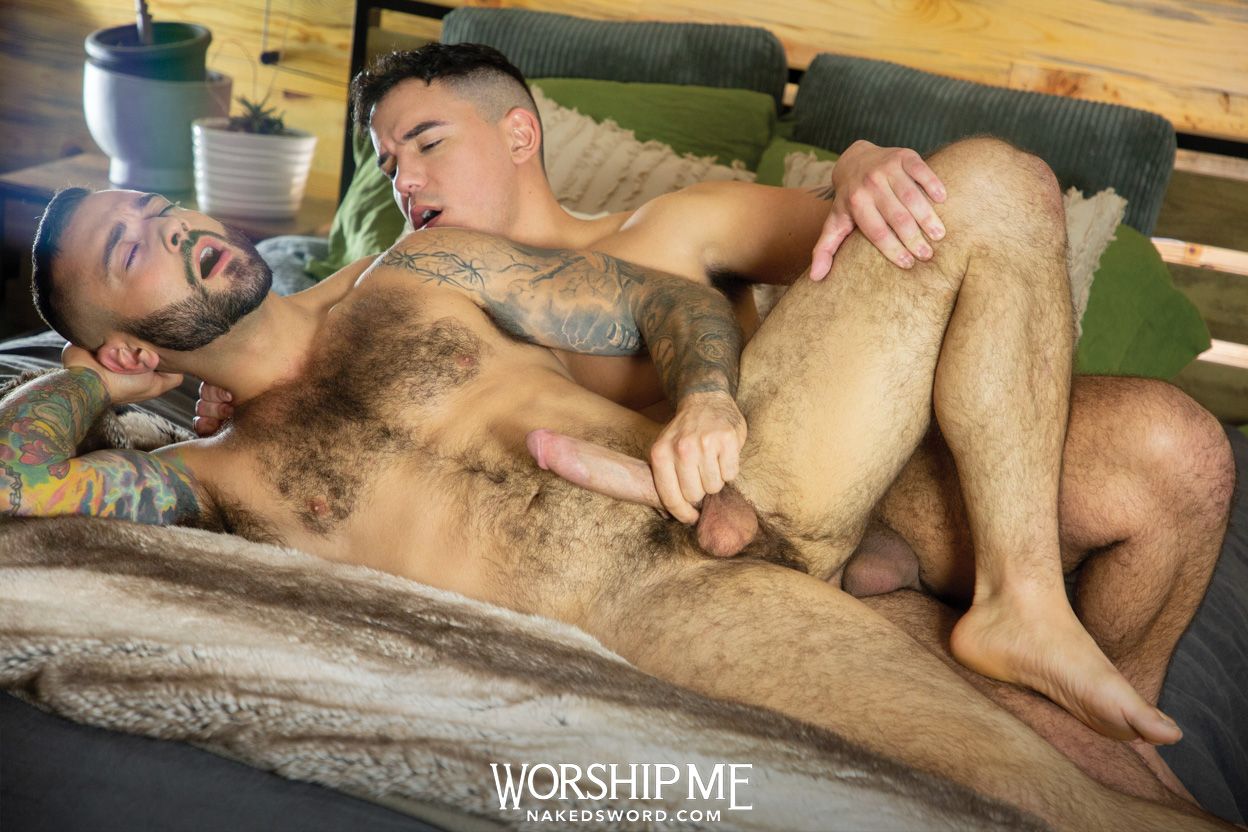 "You villainized me. You've punished me, but I rise again. Like a deity, you kneel before. Praise be. The power that runs through my veins. Surrender to me. Worship Me." In the newest chapter of 'The Swords' saga from NakedSword Originals, award-winning director Marc MacNamara is following Cade Maddox as he rises from the ashes and escapes to the mountains to have his perfect body admired and adored the way it deserves to be. Filmed on location in Big Bear, the film opens with grateful bottom JC Hunt savoring the taste of Cade's meat and begging for more as the superstar barebacks his juicy ass. In the same house, Cliff Jensen is the next to be fawned over as a horny Devin Franco seeks to satisfy his craving for Cliff's cock by servicing and bottoming for the top's super big dick. Eager to give his body over to another man, JC Hunt comes back for more only to be blown away by the intimidating size of Drew Valentino's long rod and the deliciously thick hair that coats Drew's entire body. Next, Liam Hunt uses all his energy to worship the fur-covered physique and curved cock of Morgxn Thicke as the bodybuilder flexes his massive arms and unloads directly into his open and appreciative mouth.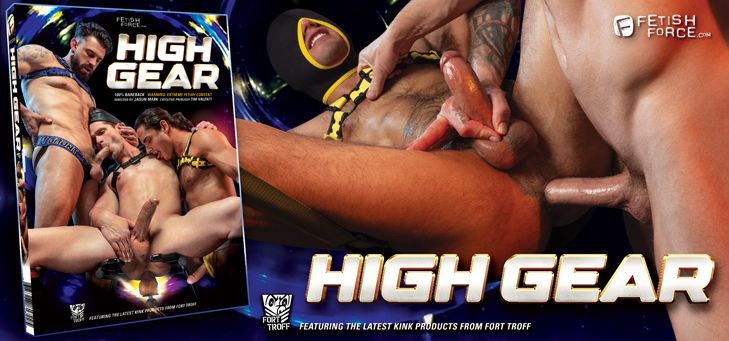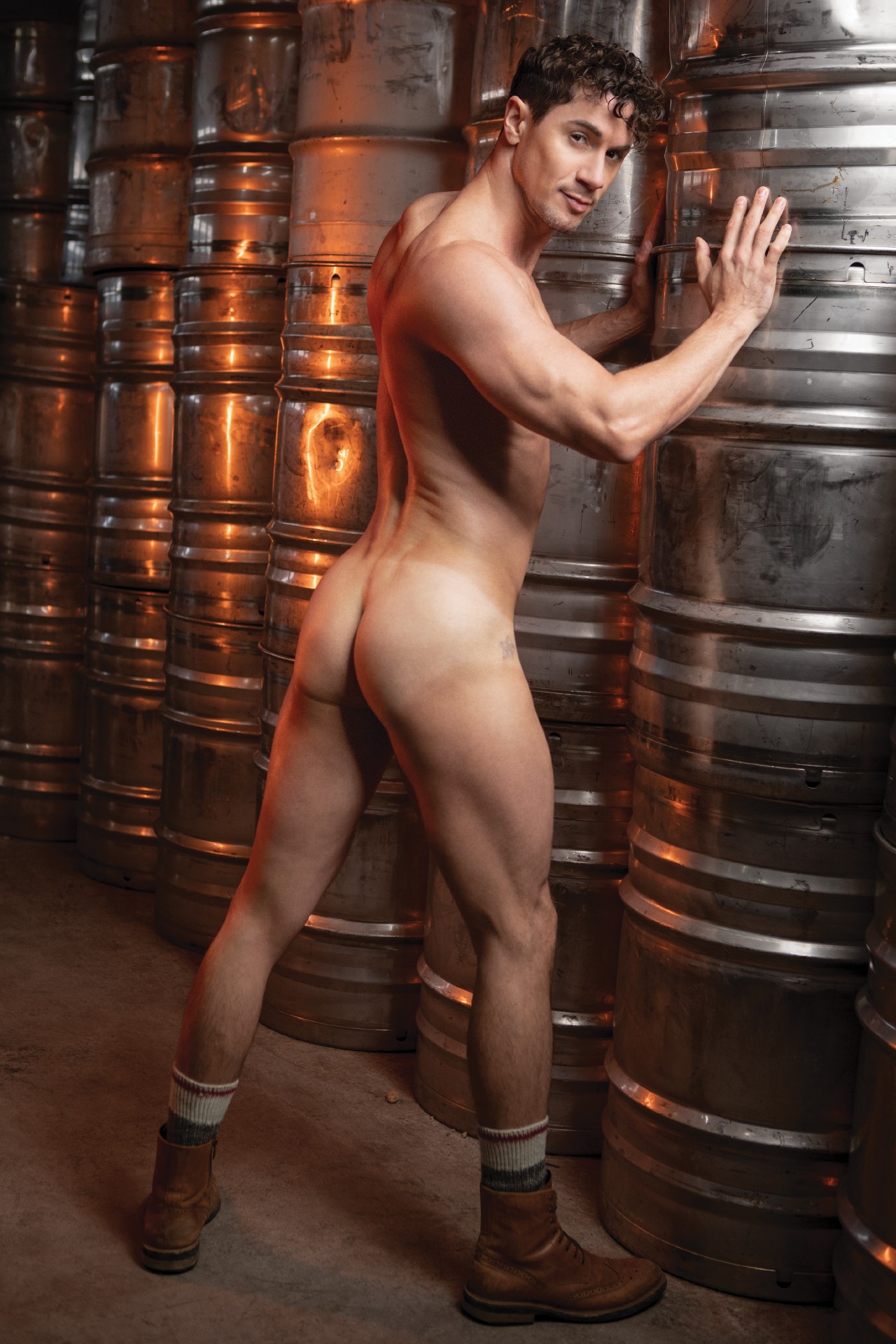 There's nothing we love more than seeing Skyy Knox busting out his muscular ass and those 7+ uncut inches! We've been drooling over this versatile superstar ever since Falcon | NakedSword debut with 2017's Blindfolded and our infatuation has only continued as we've watched him become an industry powerhouse with an endless amount of must-watch titles to his name. Just in the last couple of years, we've watched Skyy in the showstopping finale threesome to Raging Stallion's Fuck Me Fast and Furious and who could forget him in Skyy Riders and Winter Skyy Riders? I mean, his name is literally in the title of those Falcon films! Now, you can watch Skyy reunite with Riders directors Iza Elle and Raph North for Sugar Shack and see just how sticky and sweet this ripped stud can get as he takes on the role of an experienced sugar maker that loves to flip-fuck the day away in his titular Sugar Shack. Talk about a sweet treat!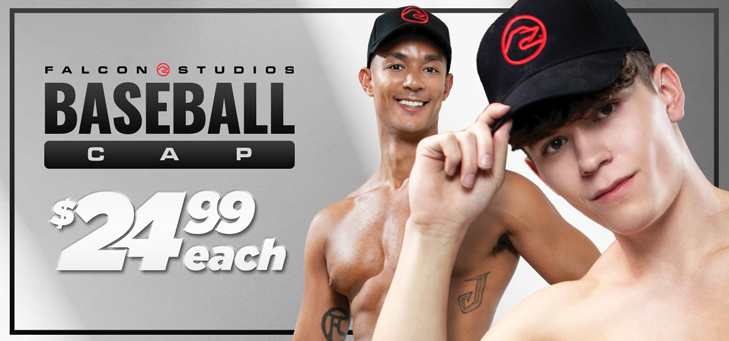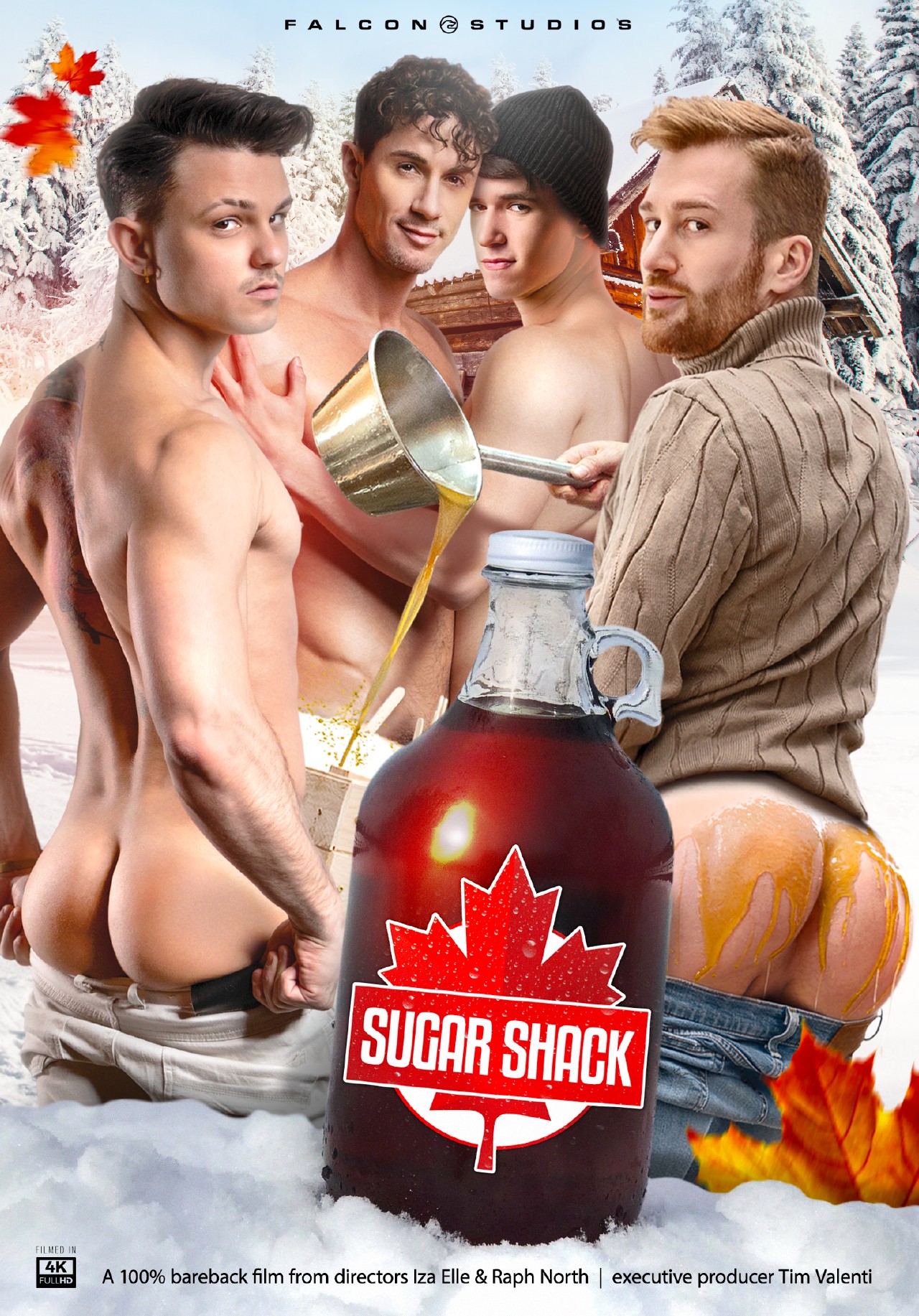 Satisfy Your Sweet Tooth at Falcon's Sugar Shack
Experienced syrup-making studs and curious newcomers from across the globe are seeking to satisfy their sweet cravings by heading to Falcon Studios' Sugar Shack! Join acclaimed directing duo Iza Elle and Raph North as they travel north to follow nine delicious men who are making their way through every step of creating the perfect batch of maple syrup – and all the sugary confections that come with it. Starring Skyy Knox and featuring the first-ever Falcon appearances by Clark Delgaty, Olivier Robert, Maverick Sun and a slew of other studly sugar makers, Sugar Shack premieres today on DVD and as a digital download in the Falcon | NakedSword store. The first scene, starring Kenzo Alvarez and Upton Sterling, is also available now on FalconStudios.com with new episodes debuting every week.

Click Here to Read the Full Story




Hot Membership Site Updates Available Now!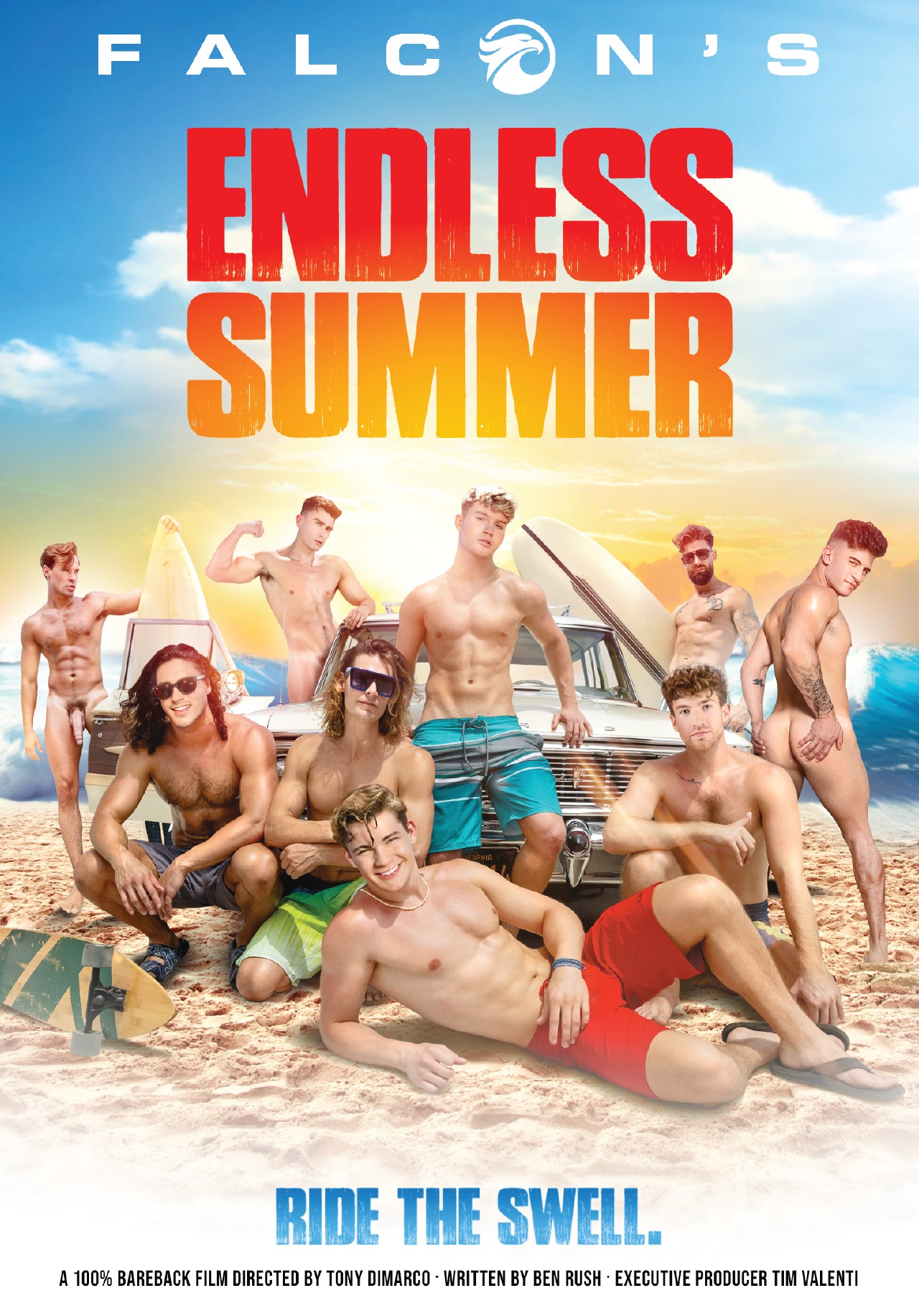 Soak Up The World Premiere Trailer For Falcon's Endless Summer
Summer is officially here! This week marks the start of the sweatiest season of the year and to celebrate, Falcon Studios is dropping the world premiere trailer for its upcoming tentpole project, Falcon's Endless Summer.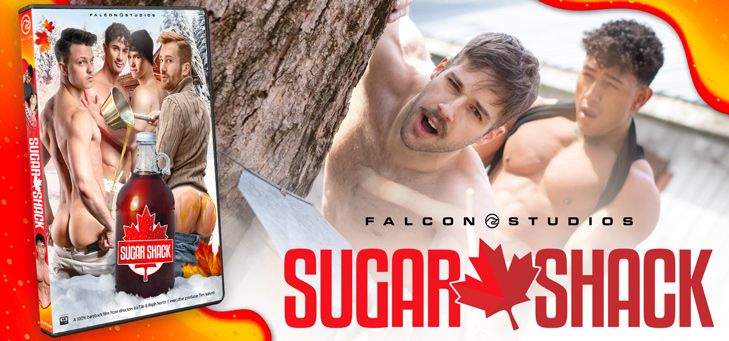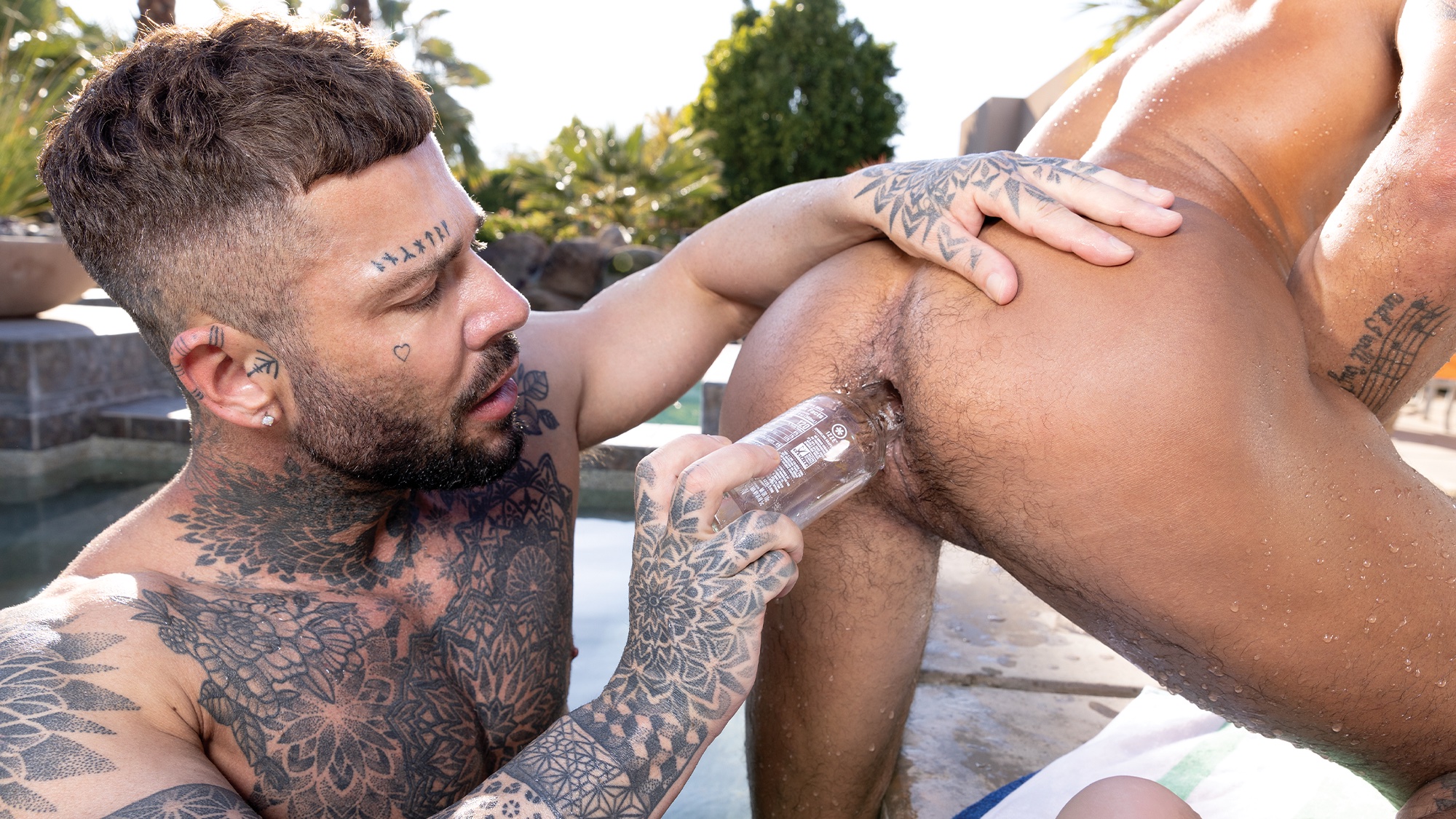 Danny Starr & Andre Bedford Are Getting Cheeky with a Glass Soda Bottle - The best way to beat the Southern California heat? By cracking open an ice-cold soda and taking a deep dip in Danny Starr and Andre Bedford's pool! In the newest episode of Raging Stallion's Tongue In Cheek from...
Read Full Story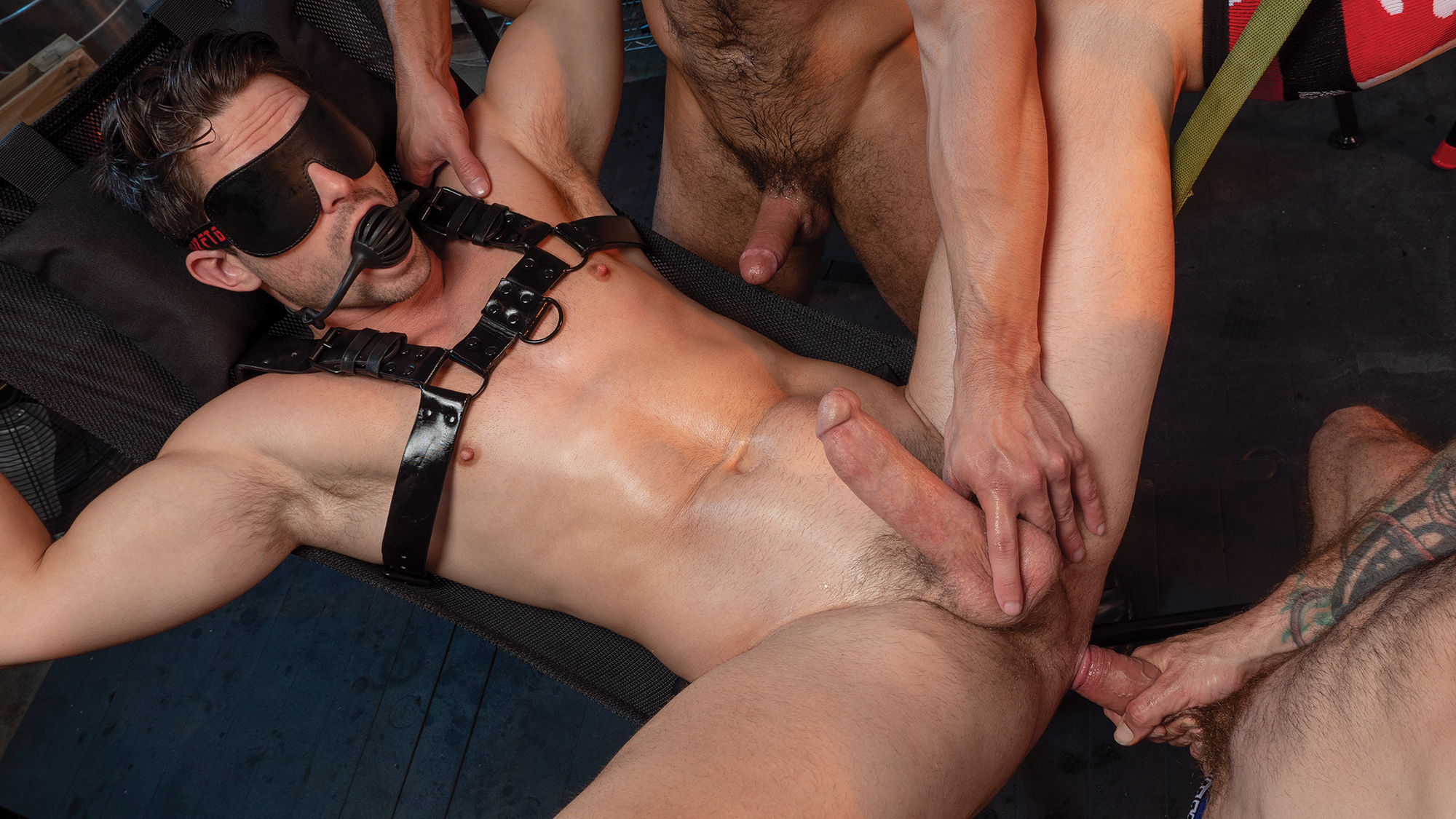 This Arsenal Of Slings & Fuck Machines Push Fetish Force Into High Gear - Deep inside a local abandoned warehouse, there's a crew of cock-hungry strangers waiting to drain your balls, stretch your hole and shift things into High Gear with the hottest...
Read Full Story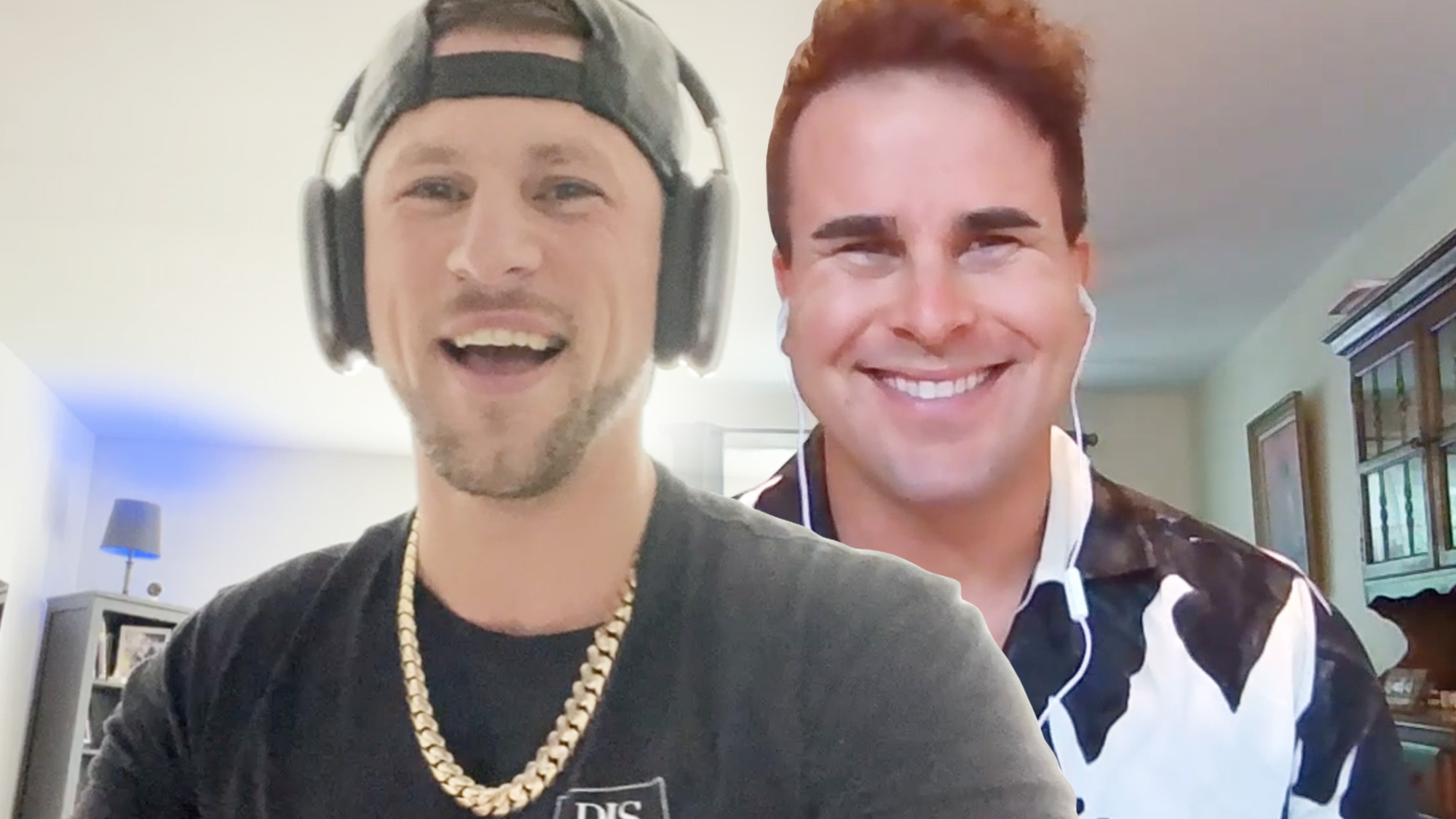 Watch Roman Todd's Full Interview with Bisexual Bachelorette Star Josh Seiter - After loads of traveling from coast to coast, your two favorite podcast hosts are finally back in their usual spots and ready for another episode of your...
Read Full Story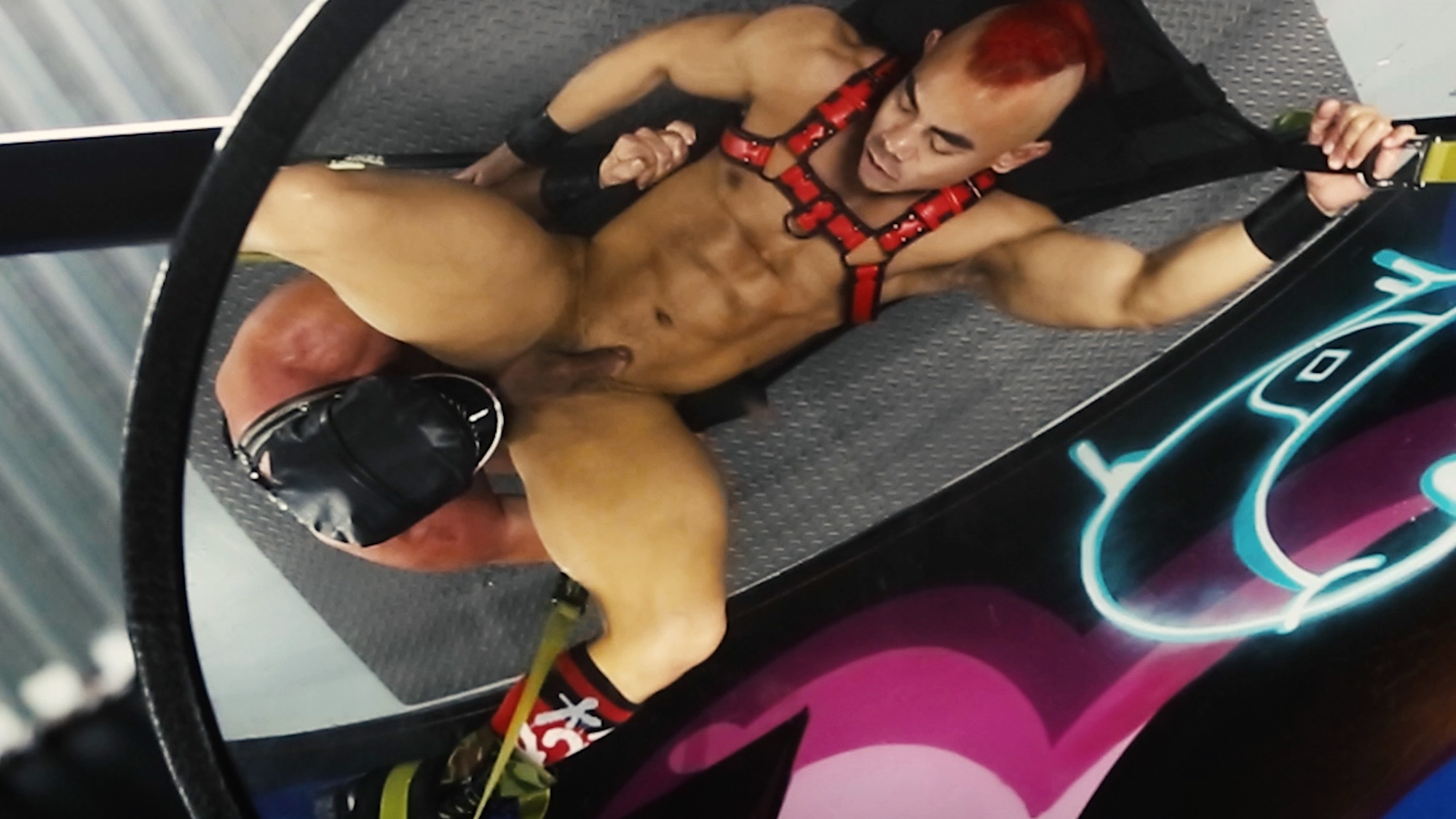 Our New Obsession? Getting Fucked Hard In A Sex Sling - God bless the kinky fuckers over at Fort Troff for always giving us new sexual obsessions to dive into. Last month, we couldn't stop thinking about....
Read Full Story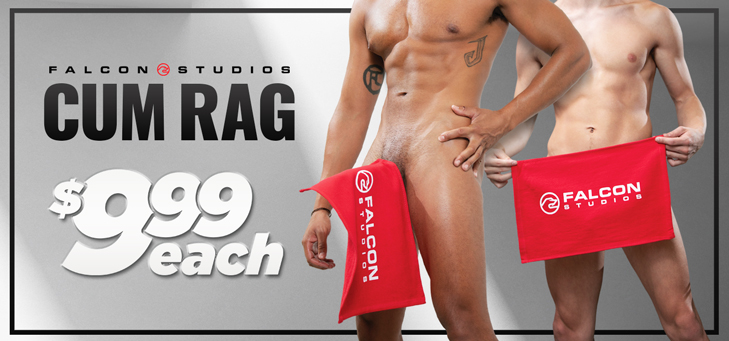 Benjamin Blue and Tony D'Angelo from Winter Skyy Riders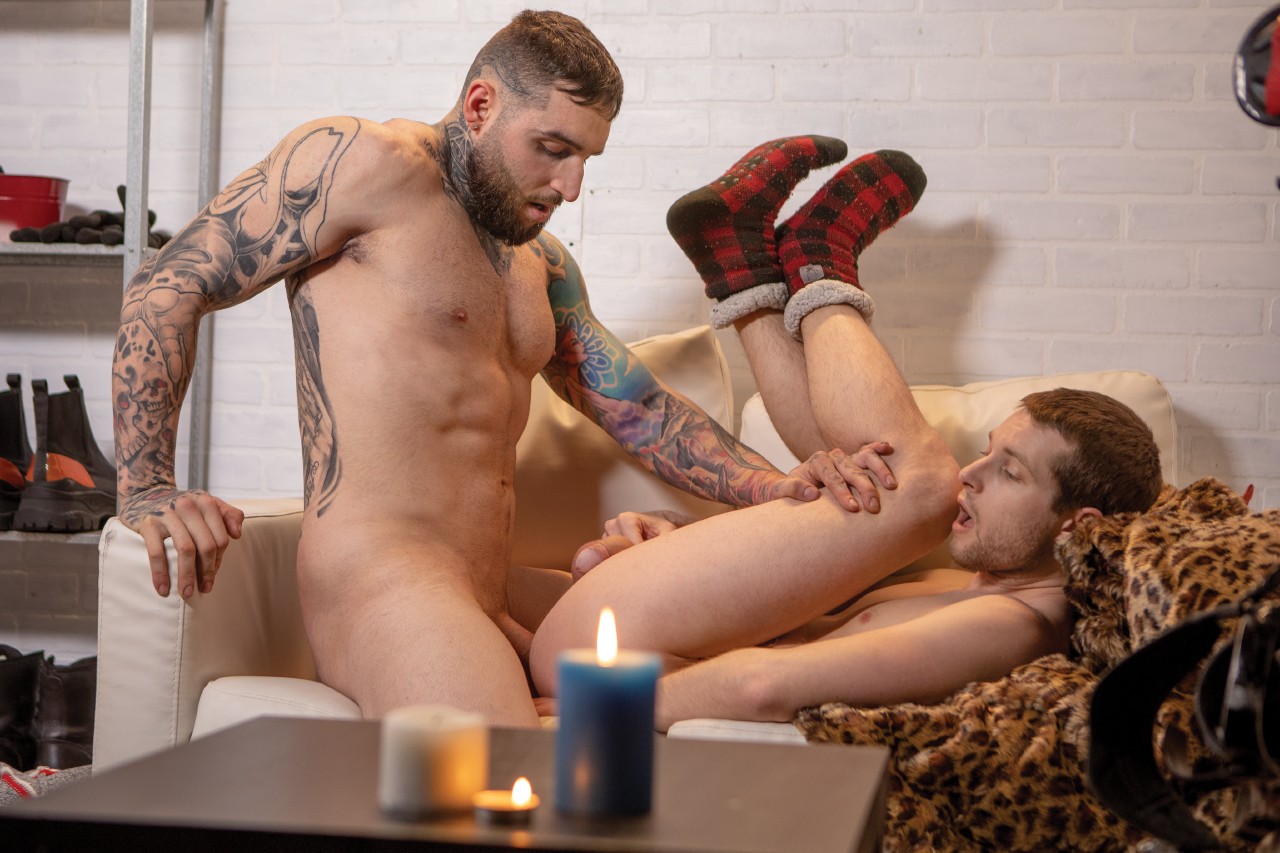 Tony D'Angelo just finished up Benjamin Blue's first-ever snowboarding lesson, but still thinks Benjamin needs some help with his stance. After some very handsy adjustments from the instructor, Benjamin finds himself blowing Tony's cock and pulling down his pants for his teacher to bareback his shaved hole. Tony moans at how tight Benjamin's hole is as the bottom goes to spread his cheeks and make room for Tony's girthy dick. The room fills with the sound of Tony's naked, beefy body loudly clapping against his student before he throws Benjamin's long legs in the air. A shaking Tony then pulls out and unloads his thick nut all over the pools of cum that erupted from Benjamin's cock just seconds before.