| | |
| --- | --- |
| HUNT - Issue #306 | June 9, 2023 |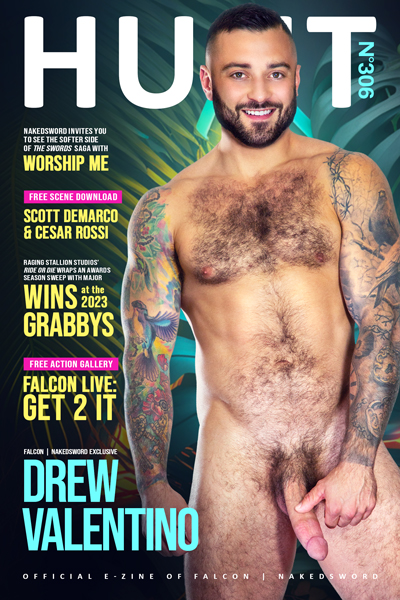 Hey HUNTers,

You better be ready to drop down on your knees to worship the throbbing muscles and throbbing members of your favorite porn hunks, because we're back with a brand new issue of HUNT eZine!
First up in Breaking News, you're getting all the horny details you need to know about The Swords: Worship Me from NakedSword Originals and its premiere starring Exclusive Cade Maddox and NakedSword newcomer JC Hunt!
The big dick worship continues in our Model Spotlight as we take a look at Falcon | NakedSword Drew Valentino, his new bareback hookup from Worship Me, and all the major awards he's been taking home.
Speaking of awards, this issue's Special Feature is all about the 2023 Grabbys and the sweeping wins that Raging Stallion's RIDE OR DIE secured in the Windy City.
Then, our Free Action Gallery is stocked with loads of Falcon LIVE: Get 2 It snapshots featuring superstar Exclusives Beau Butler, Cole Connor and Luca del Rey.
Scrolling down to Studio News, we're lapping up the release of Raging Stallion's Tongue In Cheek, drooling over Eli Shaw's cock cage, and getting into the just-released episode of Discretion Advised featuring Boomer Banks and Andre Donovan. Plus, we've even got footage of Michael Boston dishing on his famous Boston bubble butt.
On top of all that, we'll also be sending you over to the Falcon | NakedSword Store where there are some serious Hot House Full Movie Download Deals and Recent Bareback DVD Deals, along with the final days of some kinky Fetish & Fisting DVD Discounts.
If watching Worship Me put you in the mood for even more 100% raw hookups from NakedSword Originals, then be sure to check out our Free Scene Download where we're giving out Scott Demarco and Cesar Rossi's bareback fuck from NakedSword's Salty Boys.
Cheers,
The HUNT Men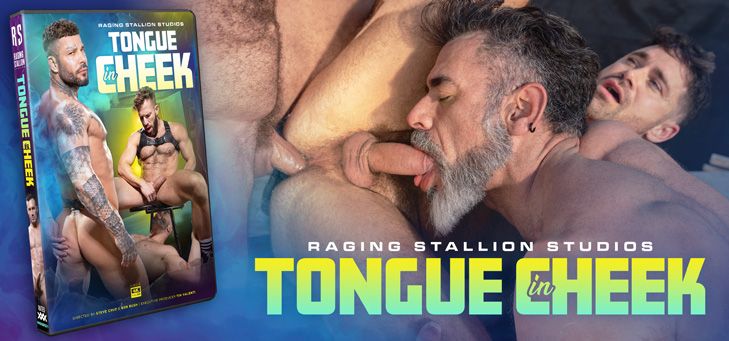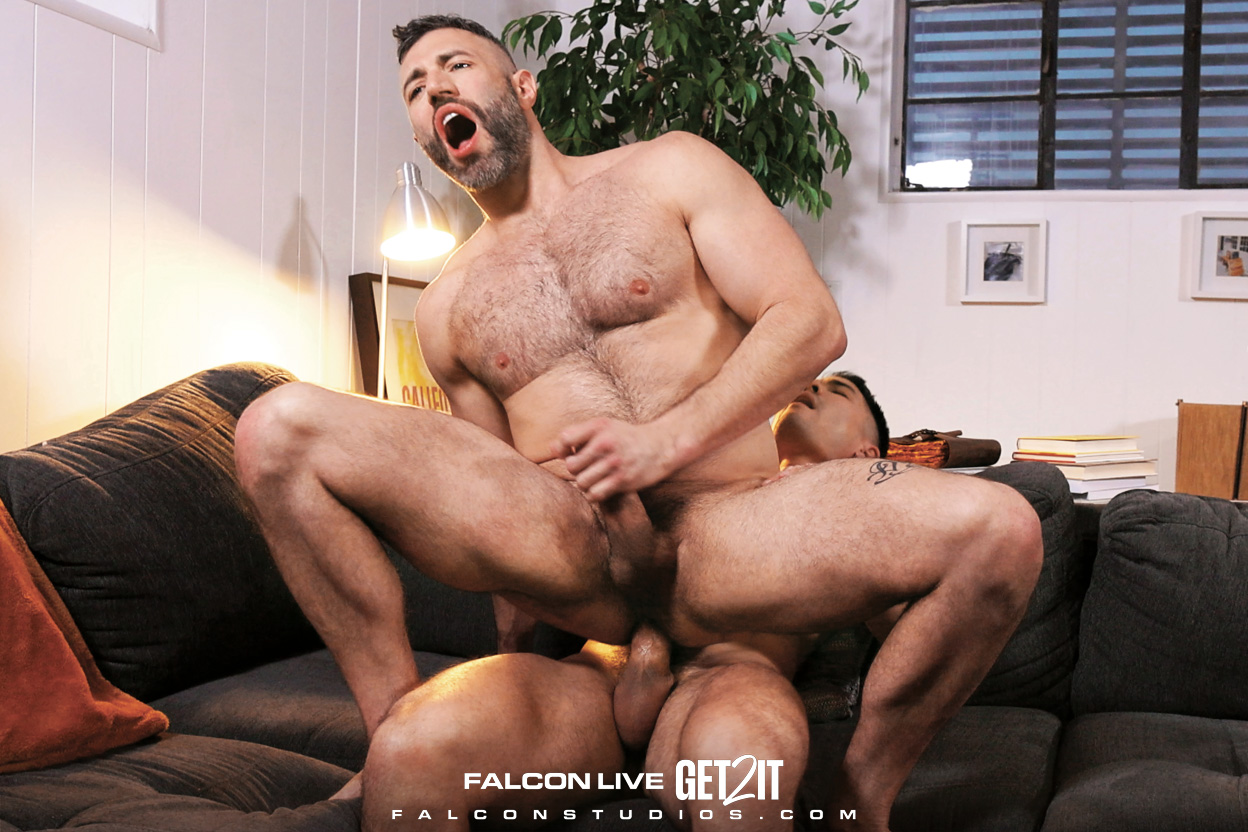 An unprecedented number of fans from around the world are glued to their screens as Falcon Studios teams up with the most famous Falcon | NakedSword Exclusives and other top industry talent for an array of intimate interviews and live cam shows in Falcon LIVE: Get 2 It. Directed by Jasun Mark and broadcast on Falcon Live, this new studio feature is the only place to hear your favorite porn stars reveal what really gets them hot-and-bothered, discuss their fraternity pasts, and interact with fans before stripping down on the couch for some raw, unfiltered action. First up are Andre Donovan and Luca del Rey. As the virtual tips from the live stream come rolling in, Luca busts out his muscular bubble butt for Andre's big dick to bareback. Next, superstars Cade Maddox and Beau Butler come together to have sex for the first time ever with Cade using his XXL member to stuff the hairy cheeks of his fellow Falcon model. Then, Drew Valentino and Michael Boston reunite to dish on what makes a good top and talk all about Michael's famous bubble butt before Drew buries his huge cock into his partner's award-winning cakes. Not wanting to be left out of the fun, Brogan pops his Falcon Live cherry by popping his pierced cock into hot hunk Devin Franco and then taking Devin's fat dick in return. Viewers stay tuned to watch Cole Connor and Colton Reece get down-and-dirty in their first on-camera hookup. Cole deepthroats and bottoms for Colton's thick dick until both are unloading buckets of cum for their more-than-satisfied fans.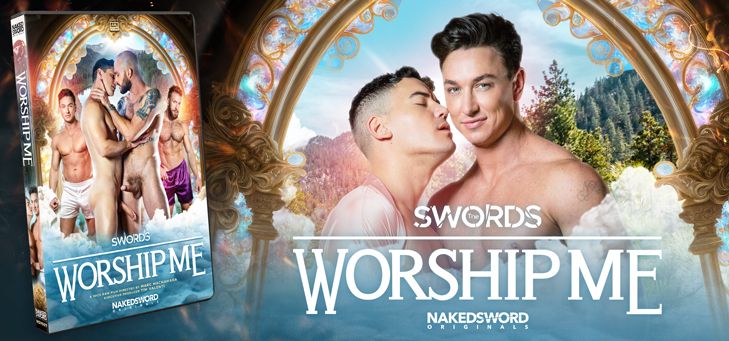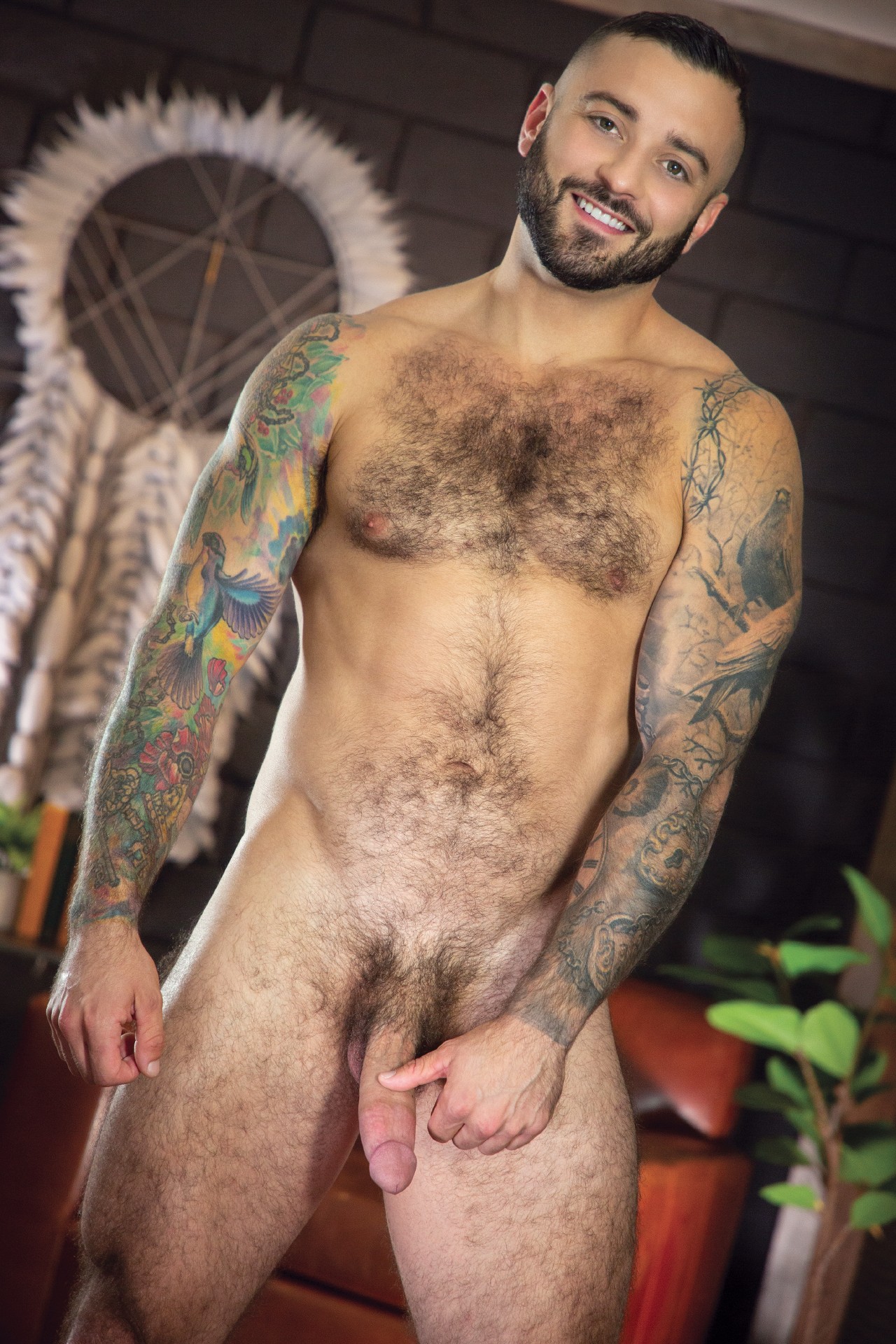 It's been a good year for Falcon | NakedSword Exclusive Drew Valentino! Not only has 2023 seen this hairy hunk starring in loads of must-watch films like Take Off and Well Bred, it's also given us the chance to watch him take home some huge honors at some of the industry's biggest gay porn award shows. Just last month, he was named Best Newcomer at the Grabby Awards and was part of award-winning projects like the eight-man SCRUM: Balls to the Wall orgy and Raging Stallion's acclaimed RIDE OR DIE mini-series. This, of course, comes after Drew's wins for Best Newcomer and Favorite Newcomer at the 2023 GayVN Awards and a Best New Star honor at the 2022 Fleshbot Awards. Now, this award-sweeping actor is starring in several major features like Worship Me from NakedSword Originals and Falcon LIVE: Get 2 It from Falcon Studios with several more high-profile projects just around the corner!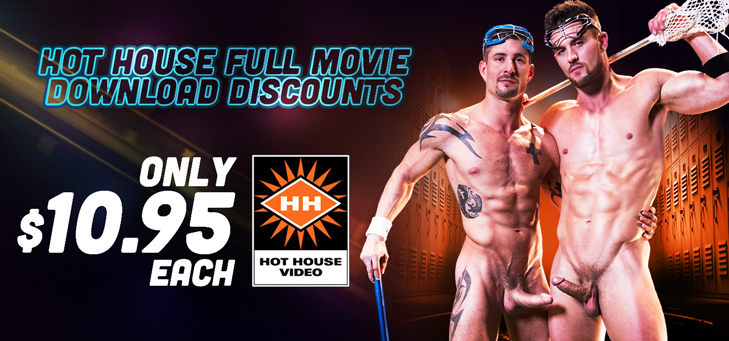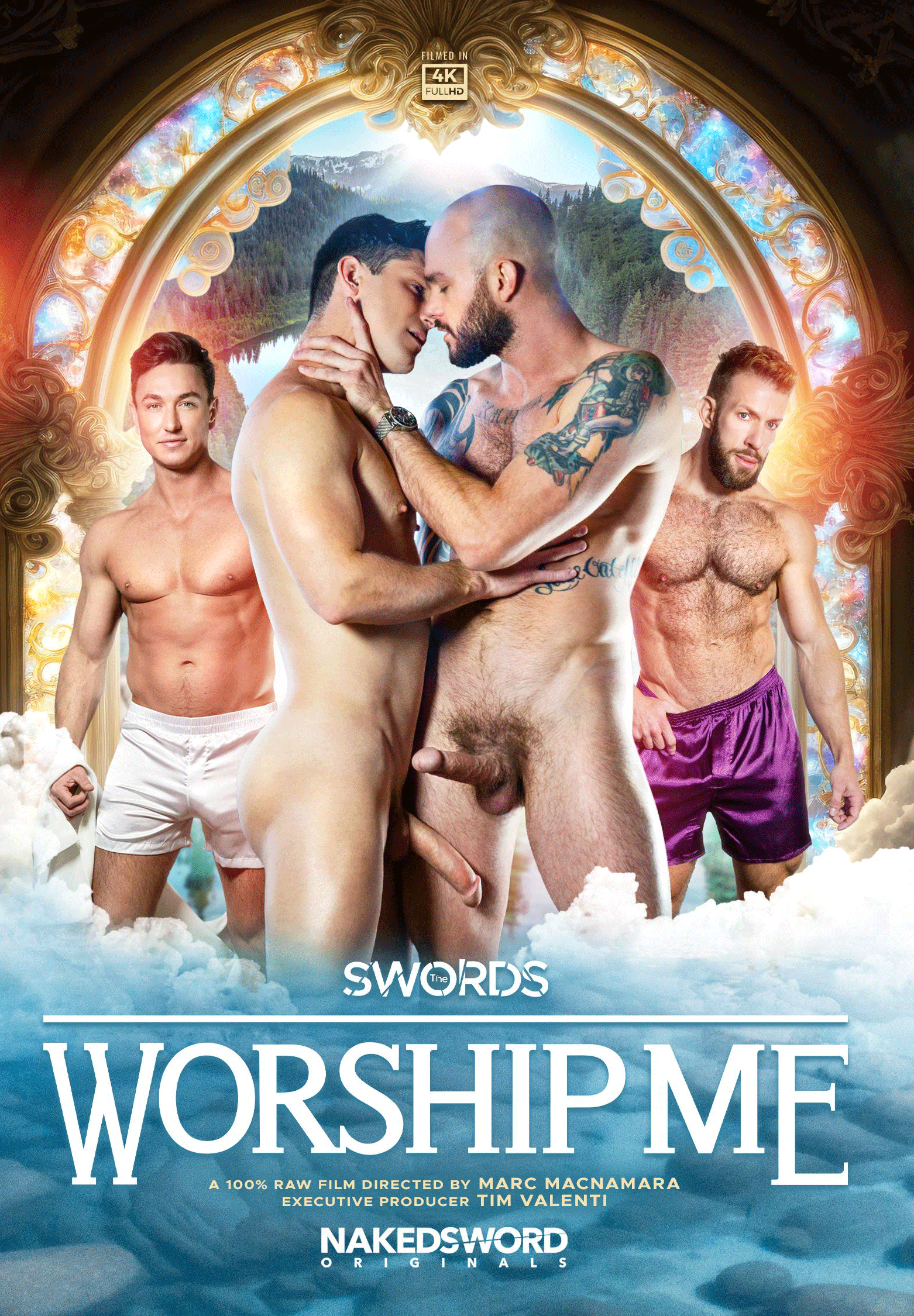 NAKEDSWORD ORIGINALS INVITES YOU TO SEE THE SOFTER SIDE OF THE SWORDS IN WORSHIP ME STARRING SUPERSTAR EXCLUSIVE CADE MADDOX
"You villainized me. You've punished me, but I rise again. Like a deity, you kneel before. Praise be. The power that runs through my veins. Surrender to me. WORSHIP ME." In the sixth installment of THE SWORDS saga from NakedSword Originals, award-winning director Marc MacNamara is showcasing the more sensual side of the action-adventure franchise as Falcon | NakedSword Exclusive Cade Maddox rises from the ashes and escapes to the mountains to have his perfect body admired and adored the way it deserves to be. Featuring the NakedSword Originals debuts of Morgxn Thick, Liam Hunt and JC Hunt, WORSHIP ME is available on DVD and as a digital download this Friday (June 9th, 2023) in the Falcon | NakedSword store with the movie's first scene – featuring Cade barebacking JC Hunt – premiering today (June 7th, 2023) exclusively on "the Netflix of gay porn", NakedSword.com.

Click Here to Read the Full Story




Hot Membership Site Updates Available Now!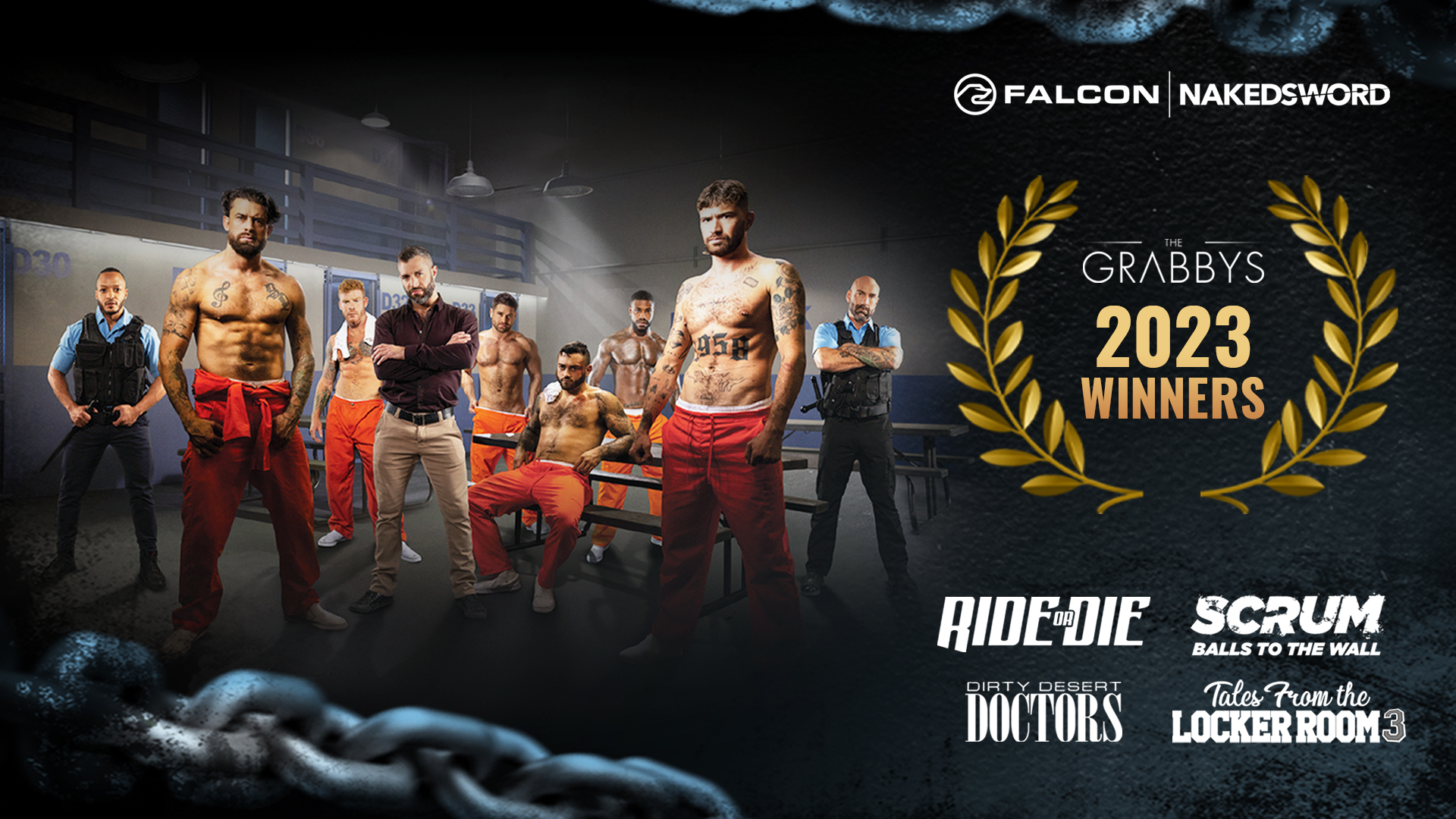 RAGING STALLION STUDIOS' RIDE OR DIE WRAPS AN AWARDS SEASON SWEEP WITH MAJOR WINS AT THE 2023 GRABBYS
RIDE OR DIE has rolled triumphantly into the end of awards season by nabbing top honors at the 2023 Grabbys in Chicago. Following an unprecedented series of monumental wins at the Fleshbot, XBIZ and GayVN Awards, Raging Stallion Studios' acclaimed event mini-series swept the Windy City's Metro Theatre this past Saturday, May 27th, making RIDE OR DIE the night's most lauded project with awards for Best Movie, Best Director (Tony Dimarco), Best Screenplay (Ben Rush) and Best Actor (Exclusive Cole Connor).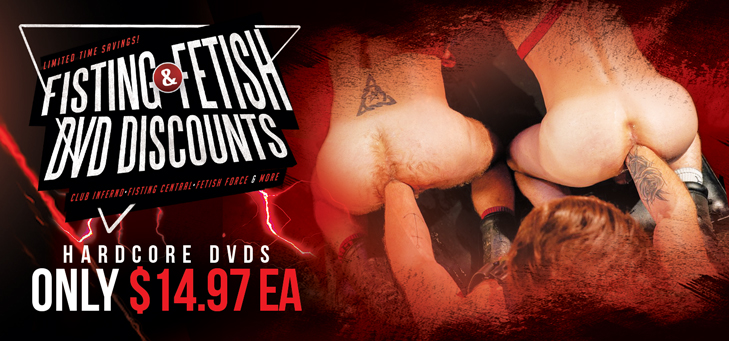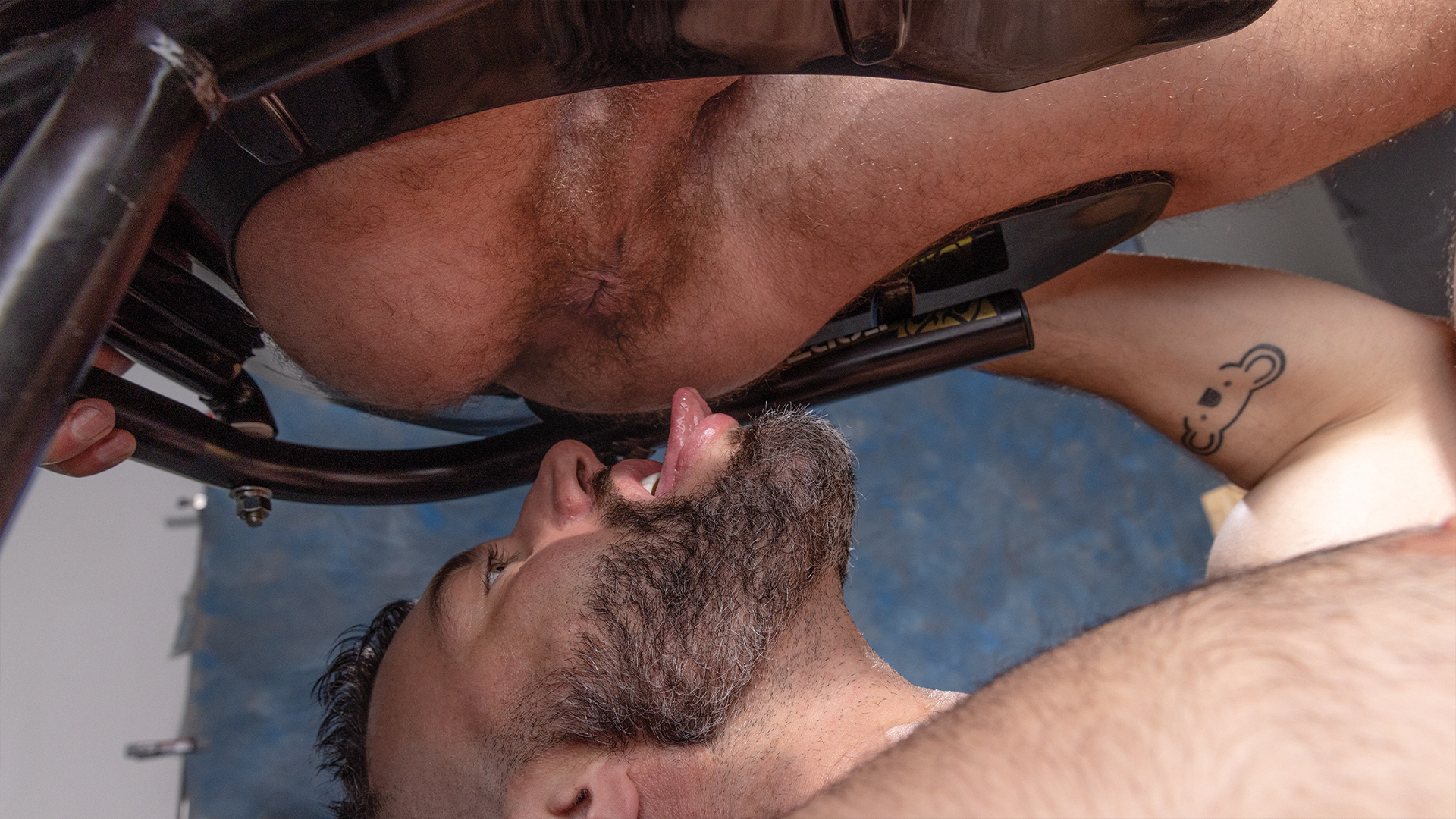 You Serious About Eating Ass? - Get ready to savor the flavor as award-winning directing duo Steve Cruz and Ben Rush invite you to reimagine the phrase Tongue In Cheek with an all-you-can-eat "buttfet" featuring the hottest men of Raging Stallion. Starring hairy-holed Falcon | NakedSword Exclusives Cole Connor and...
Read Full Story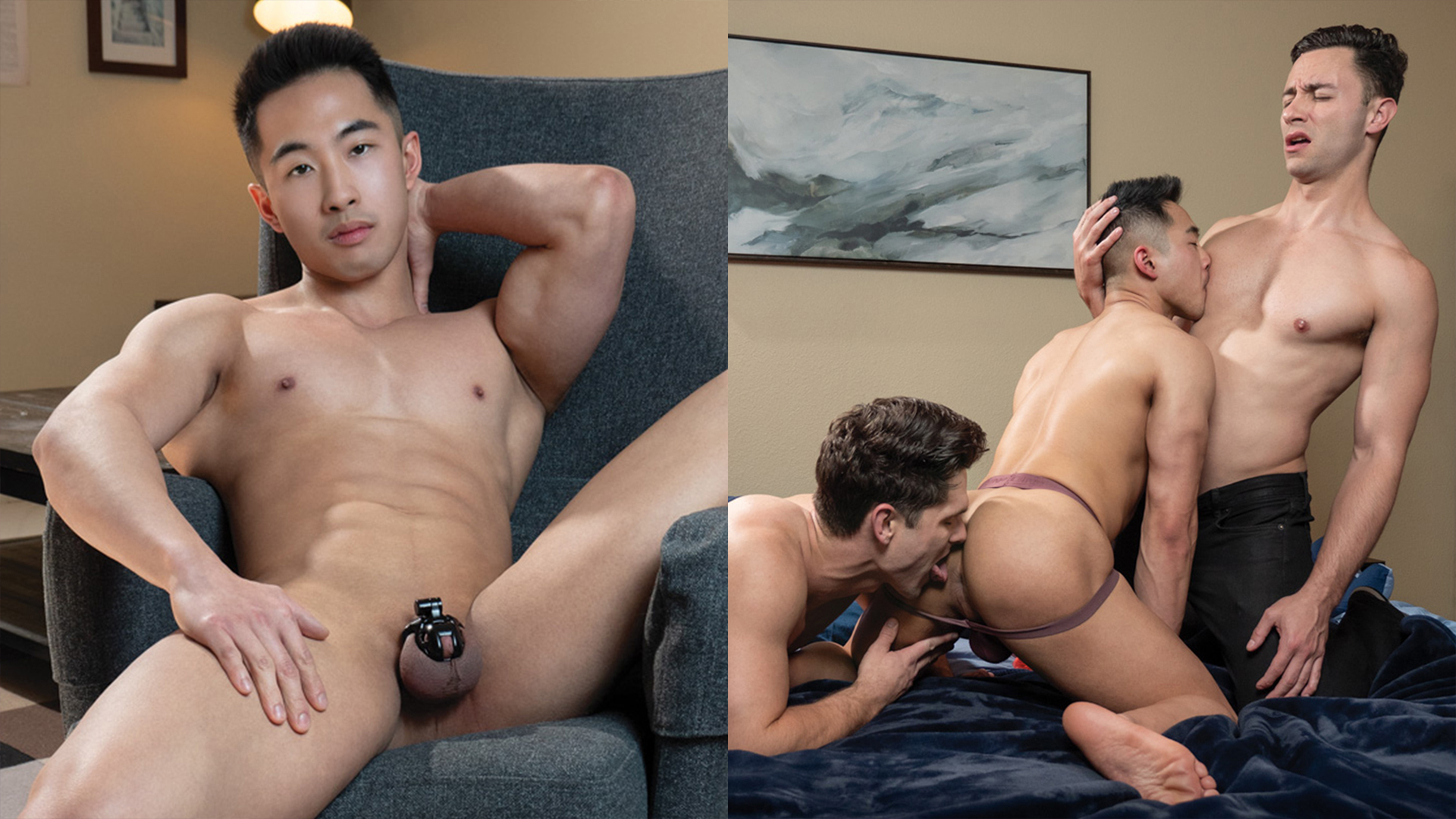 Eli Shaw Rocks A Cock Cage To Get Filled By Mat Wolff & Devin Franco - Superstar Devin Franco, hot newcomer Mat Wolf and caged jock Eli Shaw headline the debut scene from Club Inferno's newest hardcore fisting film, When Push Comes To Shove. While Devin is on-hand to guide his...
Read Full Story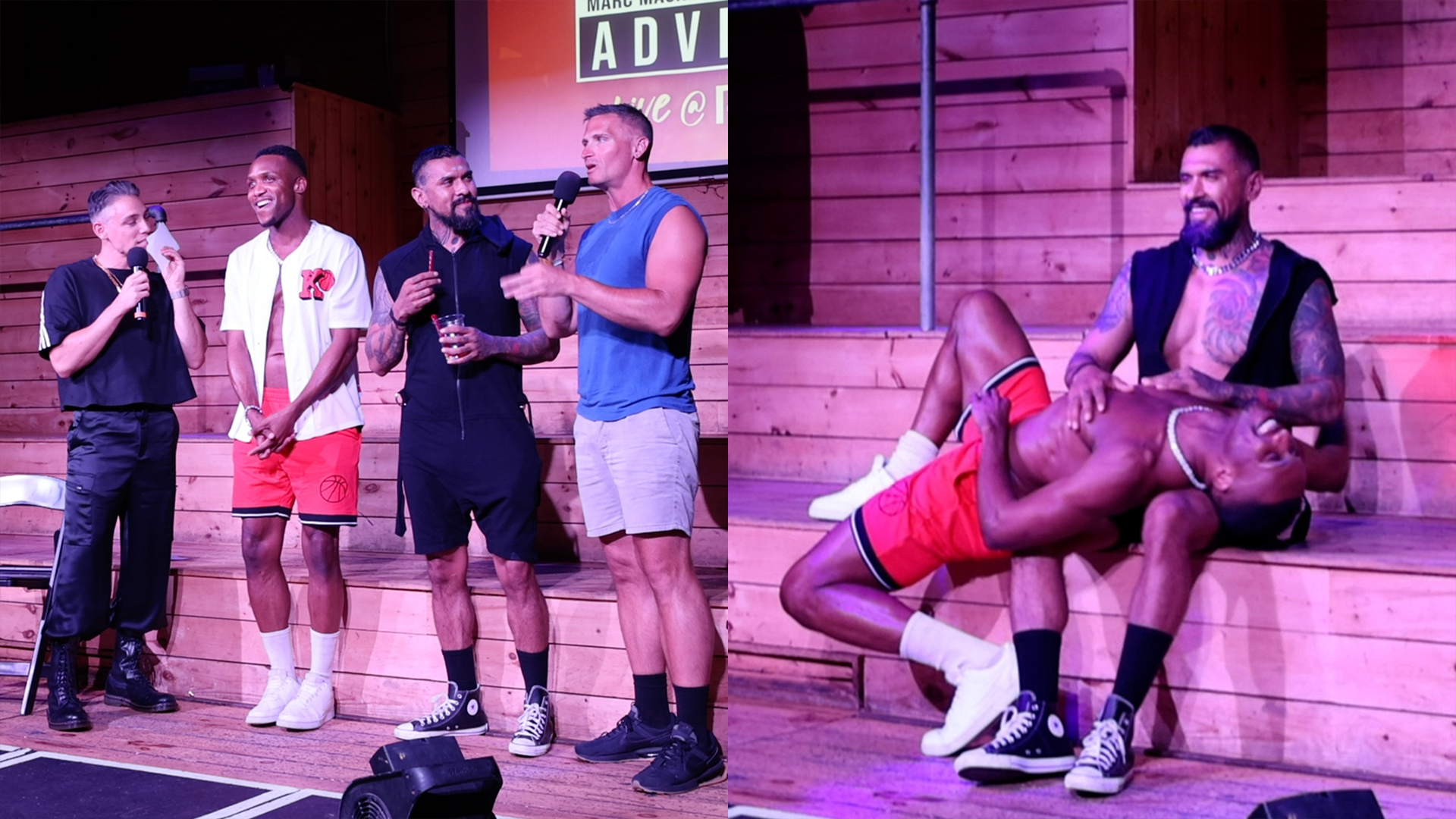 This 'Discretion Advised' Fire Island Show Is Out of Control - Couldn't make it to the Discretion Advised live show on Fire Island? No worries! For the latest episode of the Falcon | NakedSword podcast, you're getting...
Read Full Story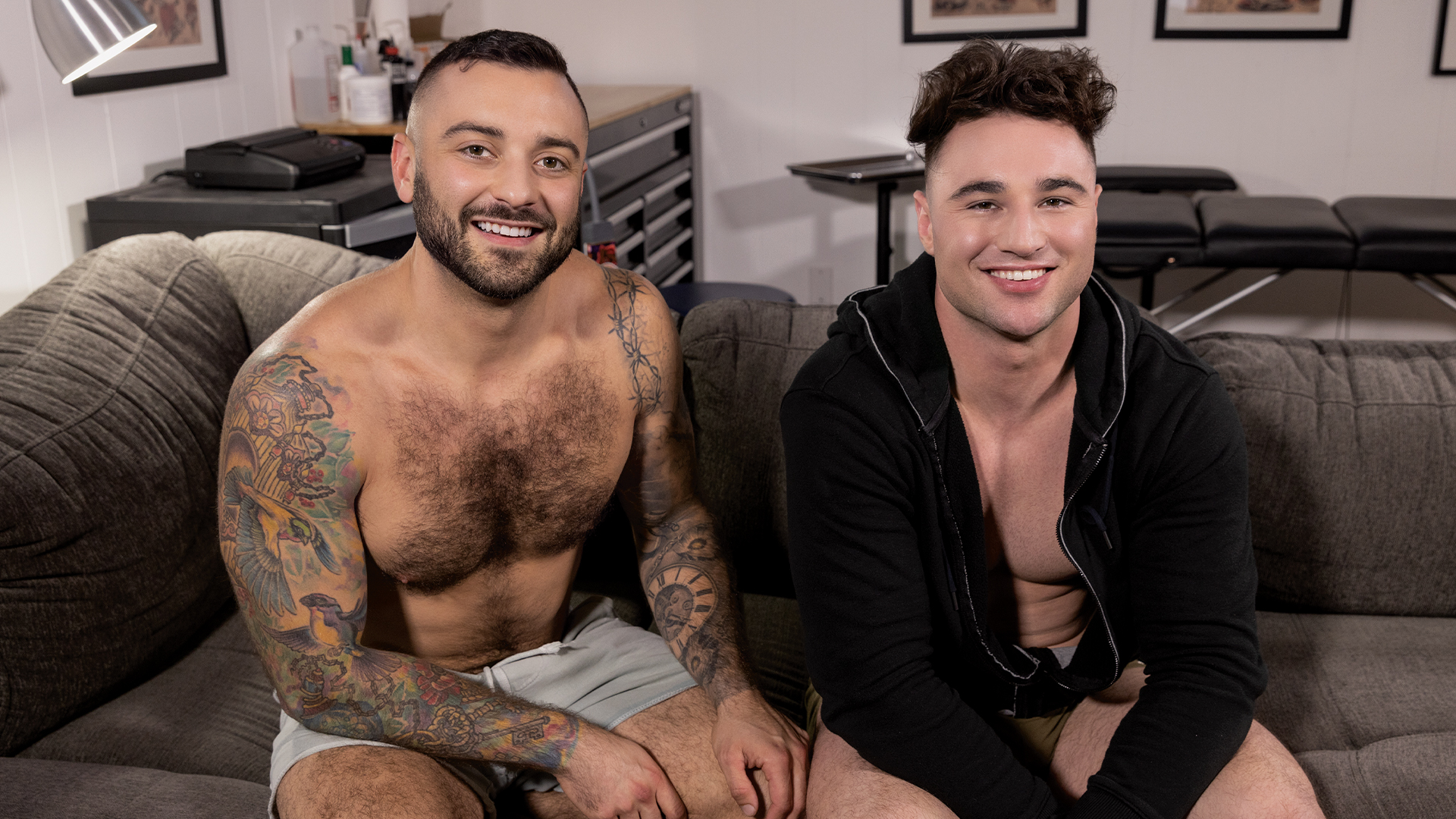 WATCH: Drew Valentino & Michael Boston Get 2 It By Revealing Favorite Positions - Falcon Studios just dropped another A-list porn star interview from Falcon LIVE: Get 2 It on its official YouTube page! We've recently been blessed with...
Read Full Story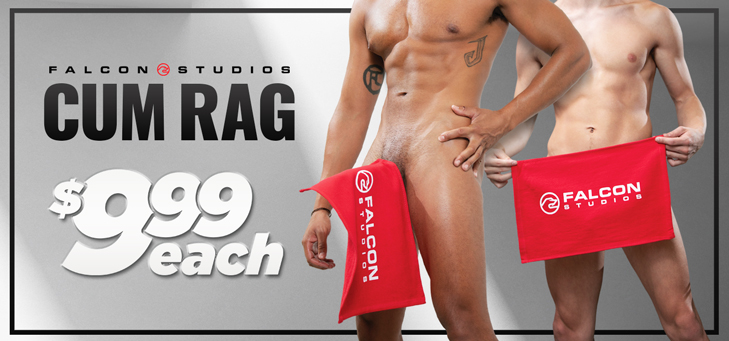 Scott Demarco and Cesar Rossi from Salty Boys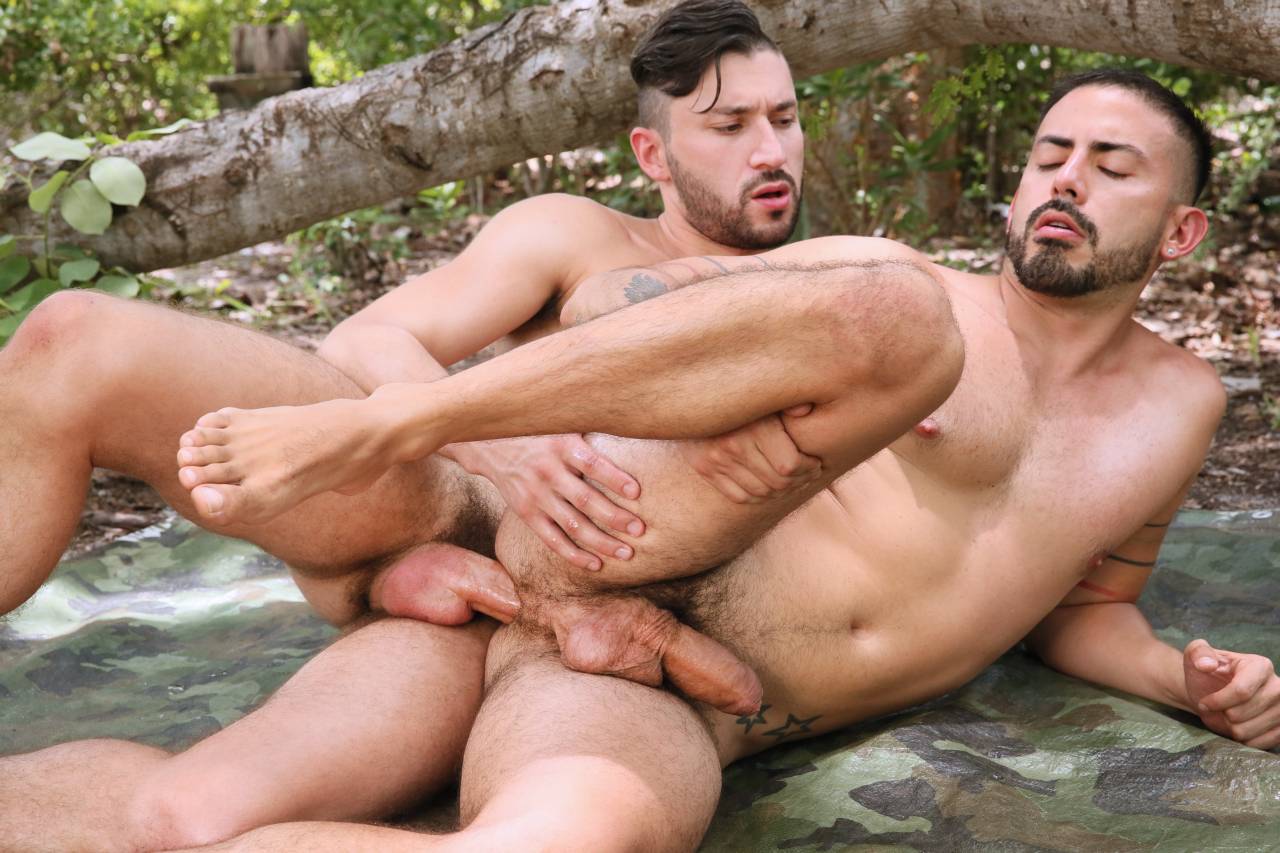 After a day out on the water, Scott Demarco and Cesar Rossi take a walk to enjoy the nature. Being outside makes them hot and sweaty and their clothes come off. Cesar hits his knees first to wrap his lips around Scott's thick rod. After getting throat fucked, Cesar bends over to get some oral pleasure of his own. When Scott sees Cesar's hole, he dives right in, lapping his tongue in and around Cesar's ass. Now that Cesar's ass is lubed up, they lay sideways and Scott slides into Cesar's manhole. The ass reaming builds until Scott gives Cesar's butt a break, by sucking on his girthy pole. Scott wants more hole so Cesar bends over and Scott plunges into his scruffy ass. As the sexual excitement builds, Cesar mounts Scott's dick to ride it to completion. While bucking on the hefty cock, Cesar blasts off with thick ropes that lather Scott's abs in cum. To finish him off, Cesar sucks the cock that was just in his ass until Scott oozes out a thick load for Cesar to savor.