| | |
| --- | --- |
| HUNT - Issue #305 | May 26, 2023 |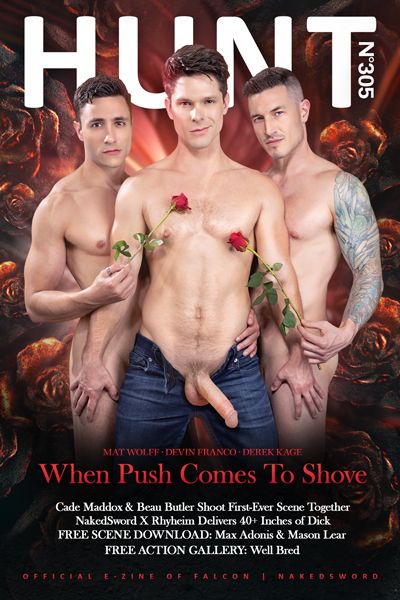 Hey Falcon fans,

It's time for another issue of HUNT and for this overstuffed edition, we're showcasing some of the biggest performers in porn like Devin Franco, Rhyheim Shabazz, Cade Maddox, Beau Butler and plenty more. This issue is packed full of big names, bigger dicks and even bigger loads, so let's get right to it!
Up first in Breaking News, we're giving you a bareback breakdown of what might possibly be the most star-studded scene of the year – the Falcon Live: Get 2 It hookup featuring the firstever fuck between Falcon | NakedSword Exclusives Cade Maddox and Beau Butler.
There's more big dick action in our Special Feature section where you can watch the trailer for the latest double penetration gangbang from NakedSword X Rhyheim.
Next, we're shining our Model Spotlight on the cast of When Push Comes To Shove and giving you the chance to meet the gaping men of Club Inferno's biggest movie of the year.
Still horny for more? Check out our Free Action Gallery where you can see your favorite stars whip out their cocks in the Palm Springs desert for Raging Stallion and director Tony Dimarco's Well Bred.
For Studio News, we'll be telling you everything you need to know about Discretion Advised: Live @ Play on Fire Island, the release of Falcon Live: Get 2 It, and the latest flick from Trailer Trash Boys. Plus, you'll get a full look at the X-rated trailer for When Push Comes To Shove.
We'll then be celebrating our favorite time of year – gay porn awards season – with links to the Falcon | NakedSword store where you can get in on some Award Winning & Nominated Scene Savings and Award Winning & Nominated Movie Deals along with the final days of the Memorial Day Clearance and First Responder Scene Download Deals promotions.
If all the Falcon Studios action from Falcon Live: Get 2 It put you in the mood for even more fan favorite Falcon fuckers, then be sure to check out our Free Scene Download where you can catch Max Adonis and Danny Montero's big scene from Private Show.
Happy jerking,
The HUNT Men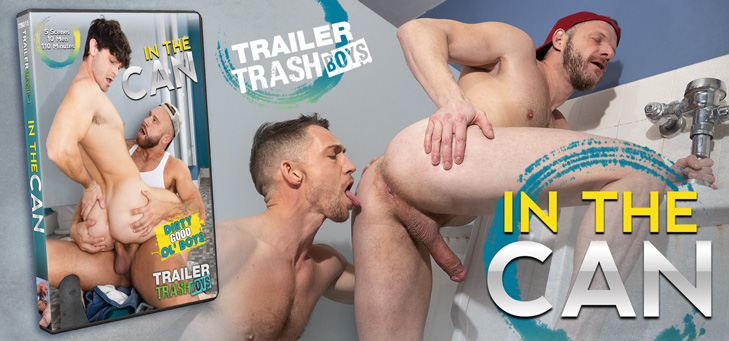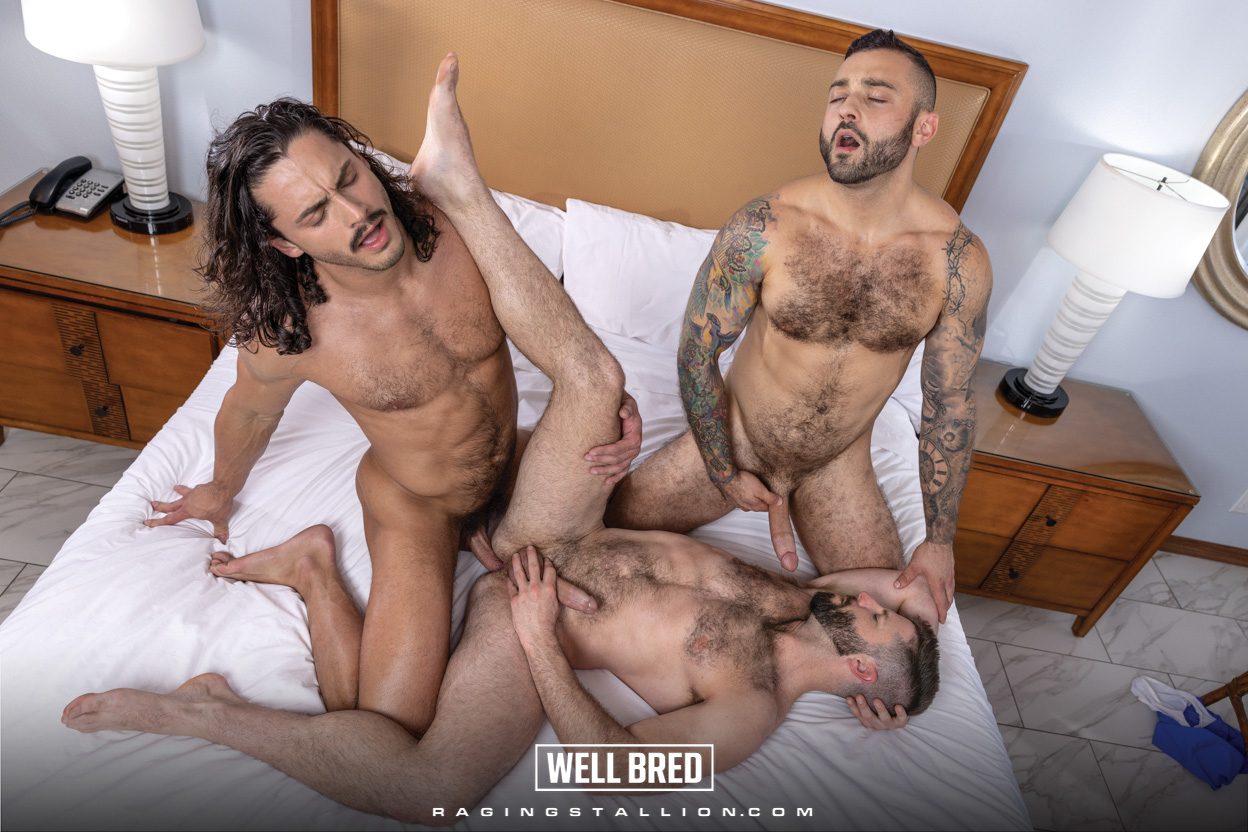 With their ready-to-fuck dicks, juicy ass cheeks and fur-covered torsos, the scruffy studs of Raging Stallion are, without question, Well Bred. Award-winning filmmaker Tony Dimarco showcases five 100% raw hookups featuring a crew of men who have set out to the Palm Springs desert to unload in and on each other. First, at the home of Lobo Carreira and Alex Ink, burly landscaper Justin Jett is welcoming himself inside and joining the horny couple for a midday three-way. Then, just down the road, Brogan is bent over and snapping hole pics in his hotel suite when Miguel Rey walks by and takes the opportunity to drill his ass. Hungry for more, Lobo sets his sights on hirsute traveler Cole Connor as his next big conquest as he showers with, flip-fucks and eats the cum of the salt-and-pepper hunk. Vacationer Luca del Rey is the next to take cock from a stranger as he wanders by a neighboring hotel room and catches Drew Valentino and Holden Flex getting ready to fuck bareback. Over by the resort pool, Devin Franco is already hard and on the hunt for an afternoon nut as he signals for sunbather Alex Ink to come inside his room and dick him down.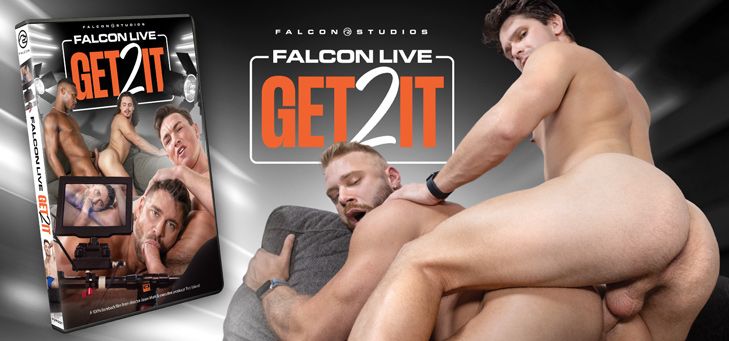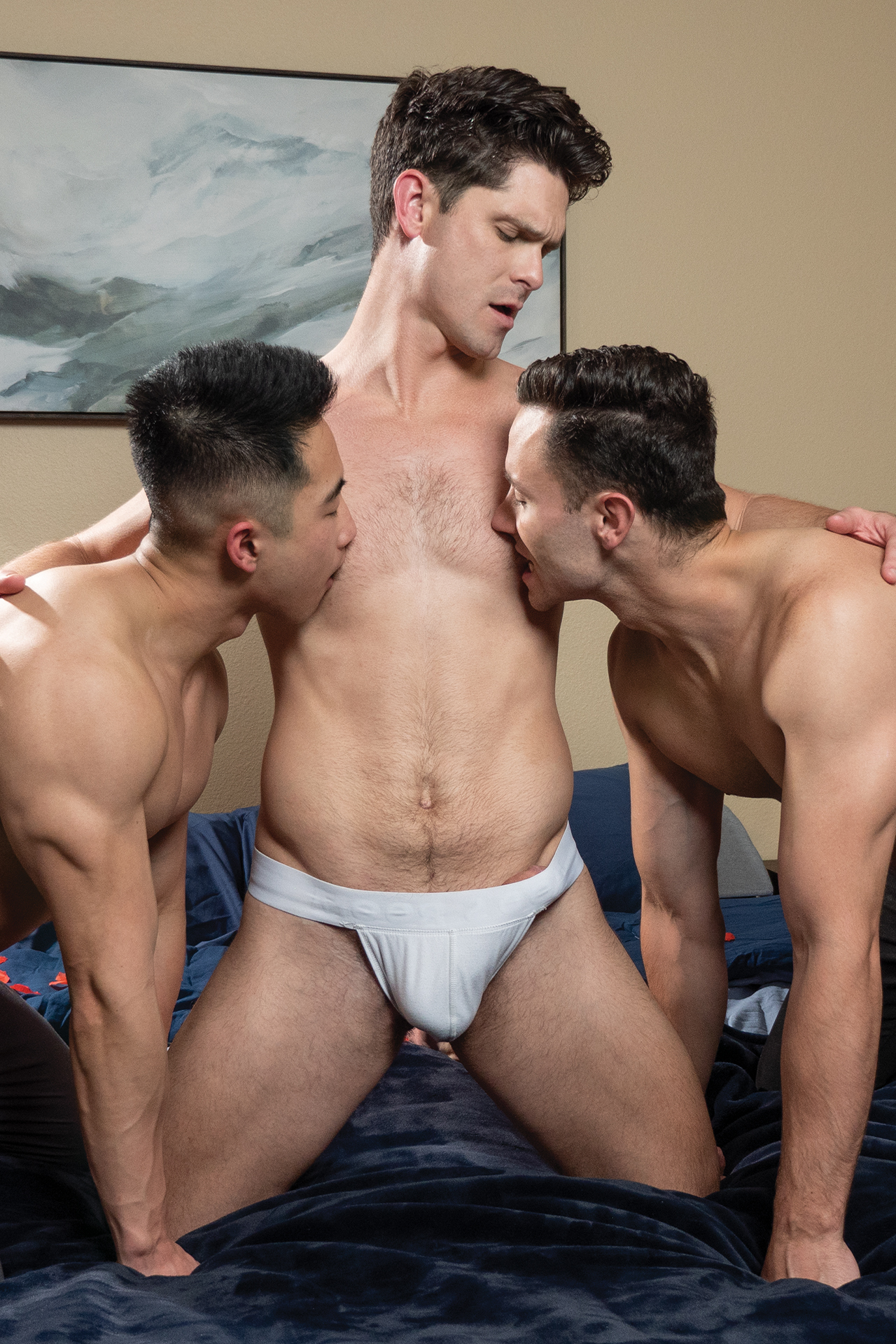 We're spotting some familiar and brand-new faces in the latest title from Club Inferno! Headlined by gay porn icon Devin Franco, who also co-directed the feature along with Ben Rush and Ryan Brian, this just-released movie showcases the Falcon | NakedSword debuts of Mat Wolff, Eli Shaw and Max Depth. In the movie, Max steals the show with Derek Kage, who you know as the deep-voiced stud in Raging Stallion's Cruising Confidential, thanks to some extreme action in Derek's hidden fisting playground. Studio newcomer Eli, who boasts nearly 500,000 followers on Twitter, also holds his own as he rocks a cock cage and teams up with experienced fisting star Devin to be stretched out by Mat, another heartthrob that we've recently become obsessed with. Overall, we just can't get enough of this powerhouse cast, can't wait to see what movies they star in next and can't wait for you all to have this extreme fetish movie on repeat now that it's officially out on DVD & digital download!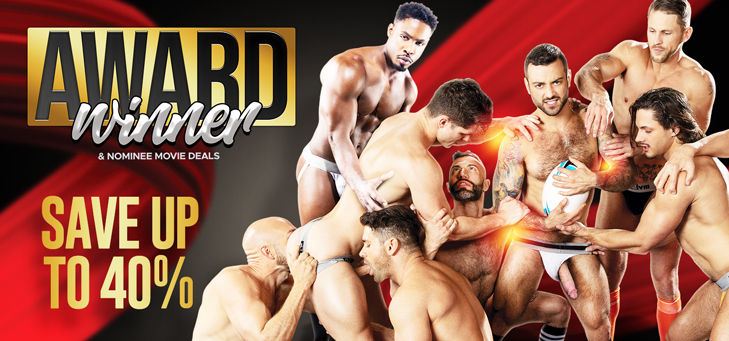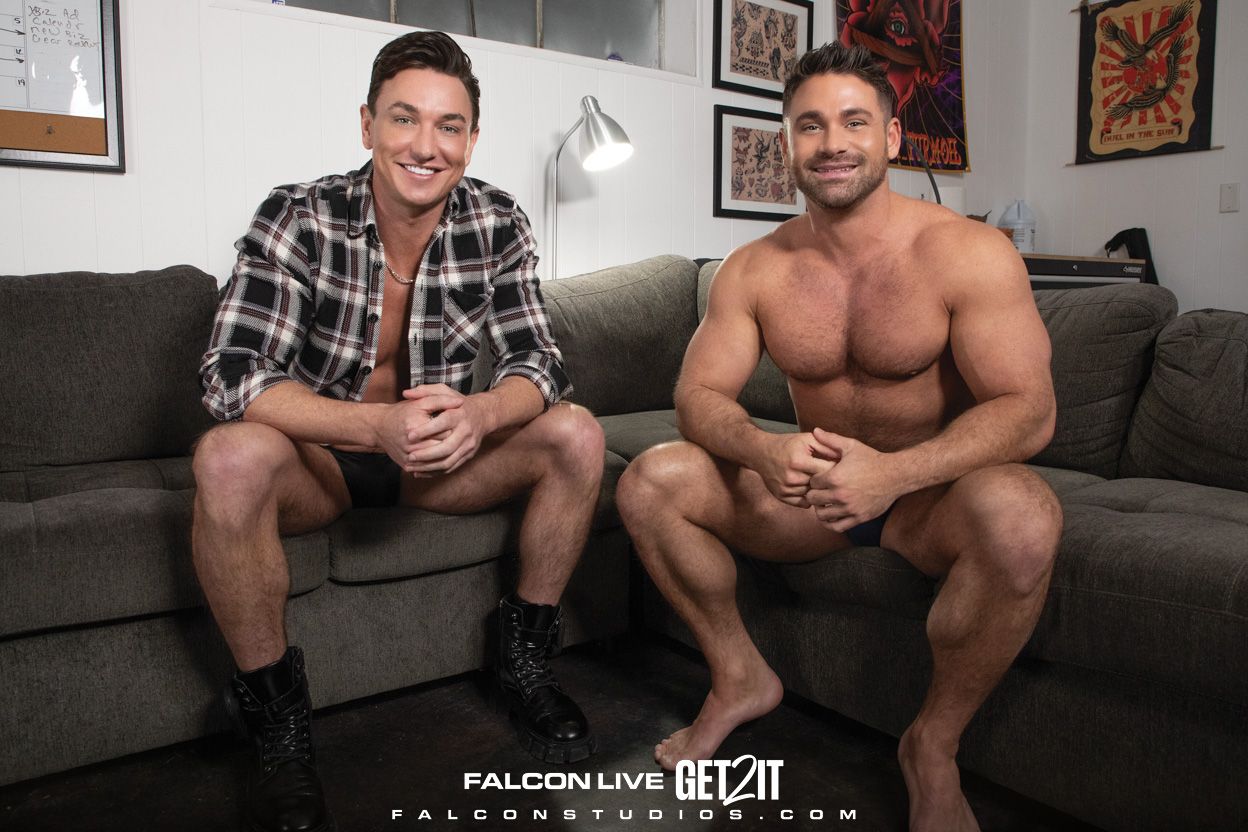 SUPERSTAR EXCLUSIVES BEAU BUTLER AND CADE MADDOX SHOOT FIRST-EVER SCENE TOGETHER FOR FALCON LIVE: GET 2 IT
Fans from all over the world have been eagerly anticipating this moment, and the wait is finally over! In less than 24 hours, FalconStudios.com will debut the first-ever scene starring Falcon | NakedSword Exclusives Beau Butler and Cade Maddox. Directed by Jasun Mark for Falcon Live, this new studio scene sees the two award-winning standouts answering a series of intimate fan questions before finally hooking up for Falcon Studios' most long-awaited pairing. This scene from FALCON LIVE: GET 2 IT is available to stream and download starting tomorrow (May 26th, 2023) on FalconStudios.com.

Click Here to Read the Full Story




Hot Membership Site Updates Available Now!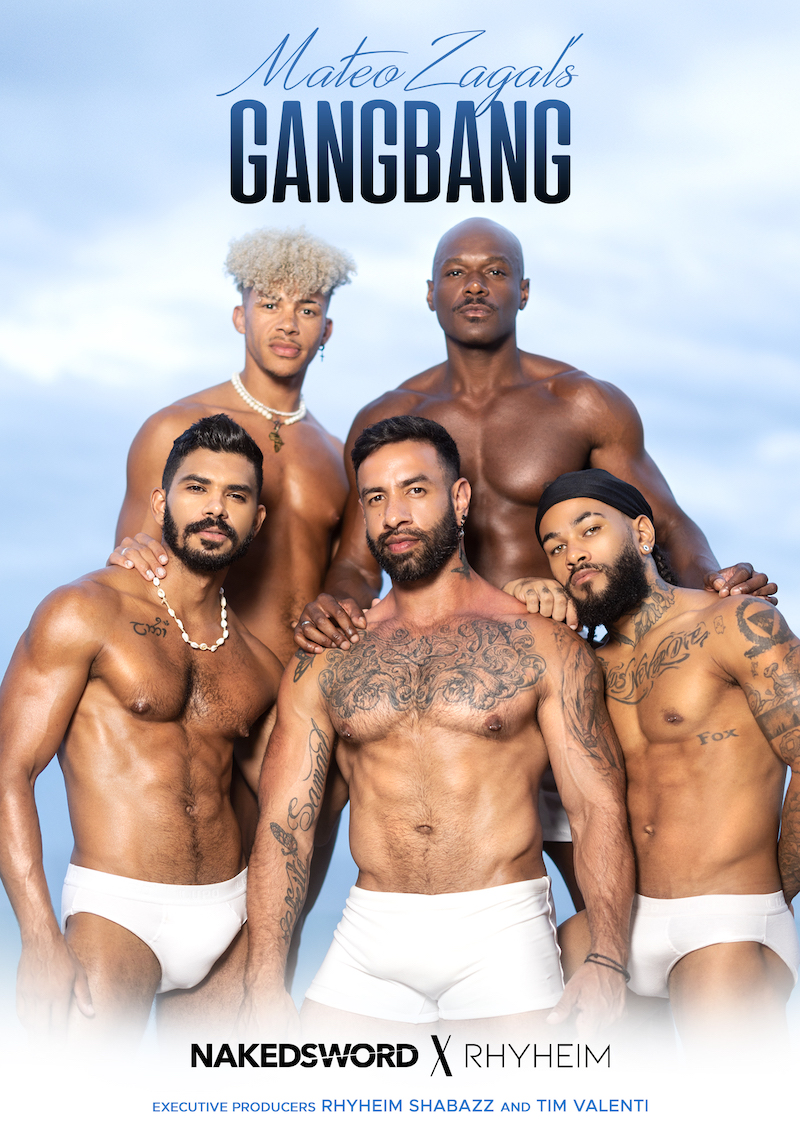 NAKEDSWORD X RHYHEIM DELIVERS 40 INCHES OF PREMIUM DICK IN 'MATEO ZAGAL'S GANGBANG'
Loaded with cum-worthy original content from NakedSword, HUNTFORMEN.com has always been the #1 destination for big dick lovers, and the release of Mateo Zagal's Gangbang cements its place as the go-to spot for premium cock.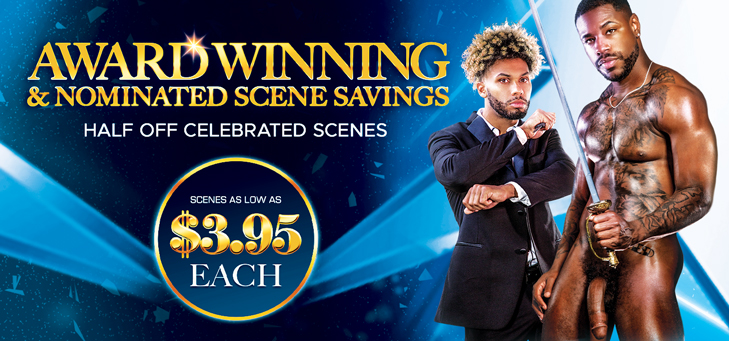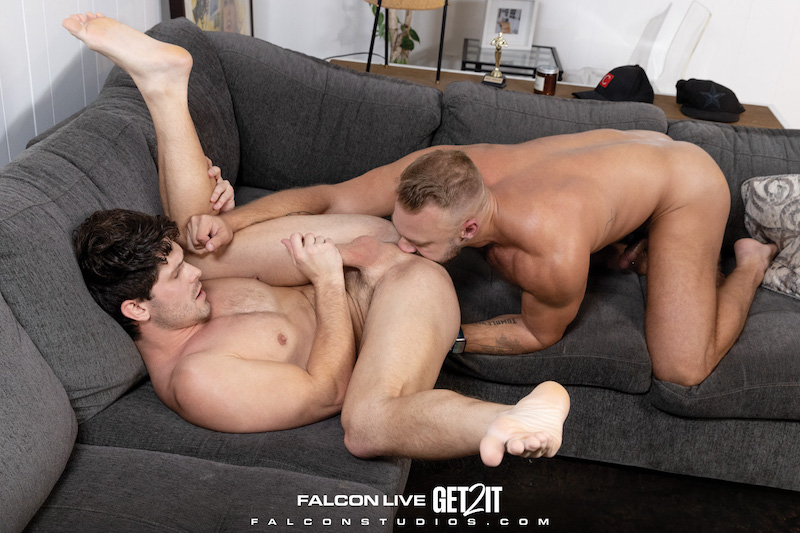 Falcon Favorites Get 2 It In Falcon LIVE DVD & Downloads - An unprecedented number of fans from around the world are glued to their screens as Falcon Studios teams up with world-famous Falcon | NakedSword Exclusives and other top industry talent...
Read Full Story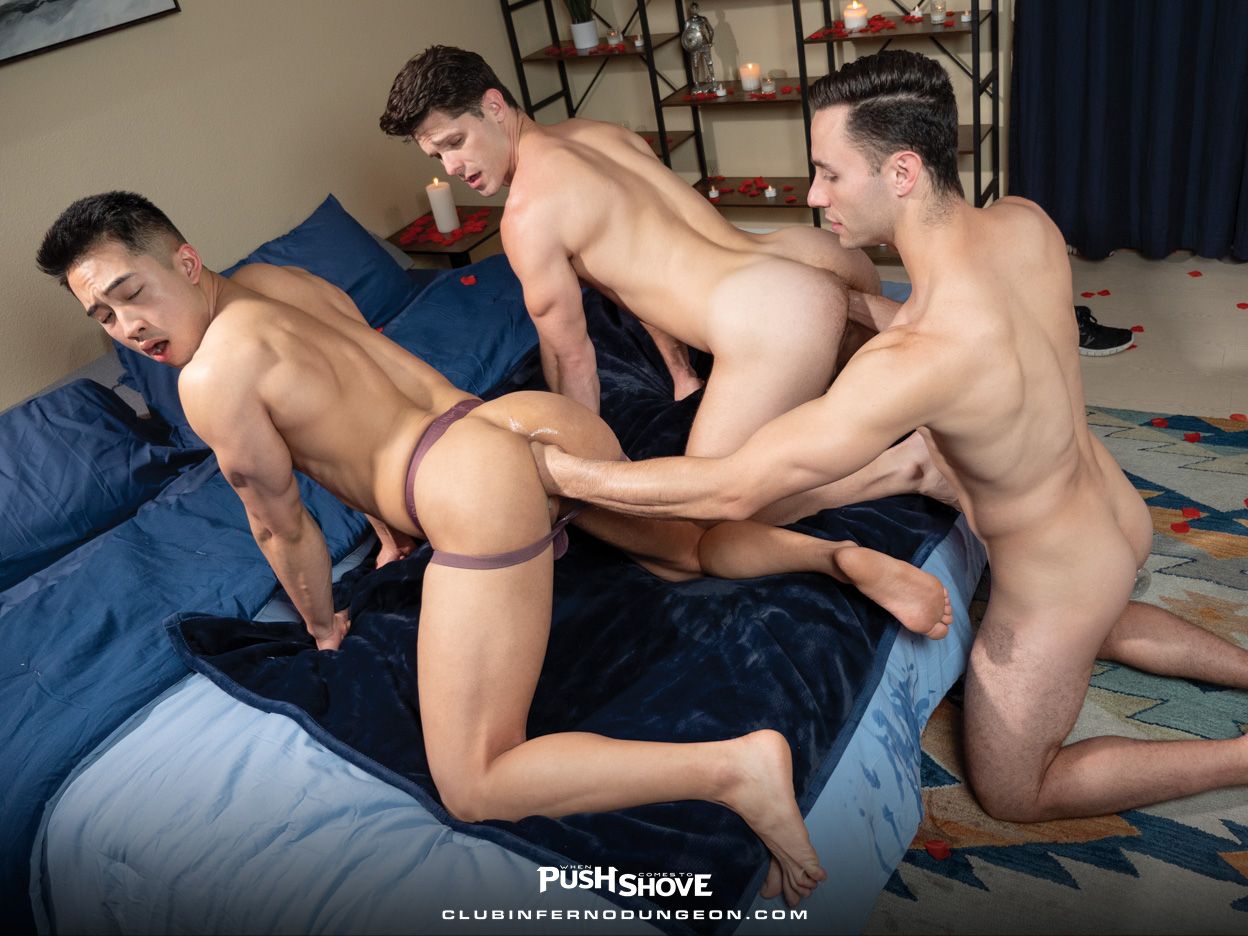 Club Inferno Drops When Push Comes To Shove On DVD & Downloads - Grab the heavy-duty lube and spread your hole wide because WHEN PUSH COMES TO SHOVE, nothing fills your insides better than a tight fist! Just ask superstar Devin Franco and pals Derek Kage, Eli Shaw,...
Read Full Story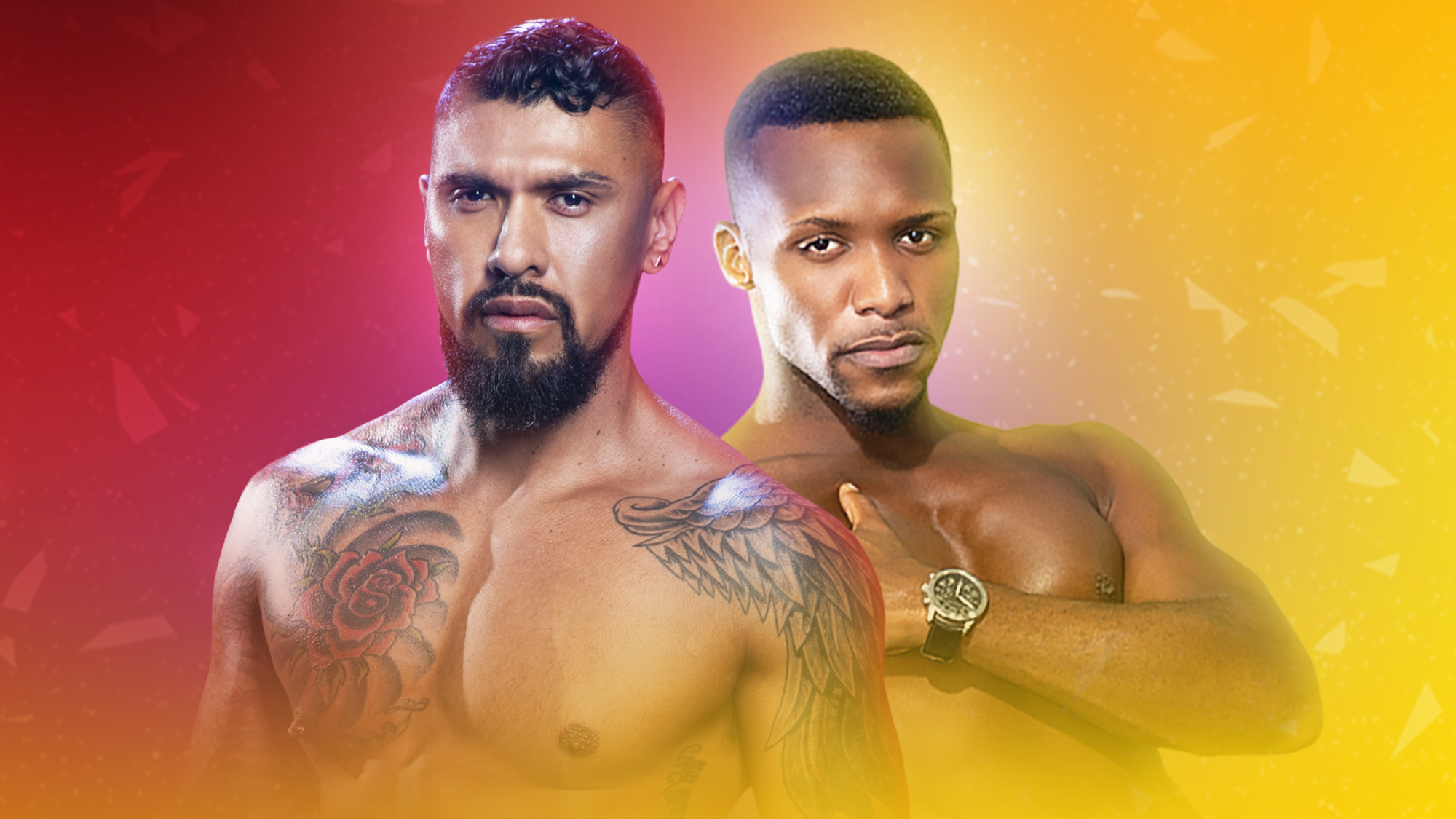 Boomer Banks, Andre Donovan & More Are Cumming To Fire Island - There are a lot of must-attend queer events coming up in June, but there's only one place to be if you're looking to start your Pride Month off in the gayest and horniest way possible. It was just announced...
Read Full Story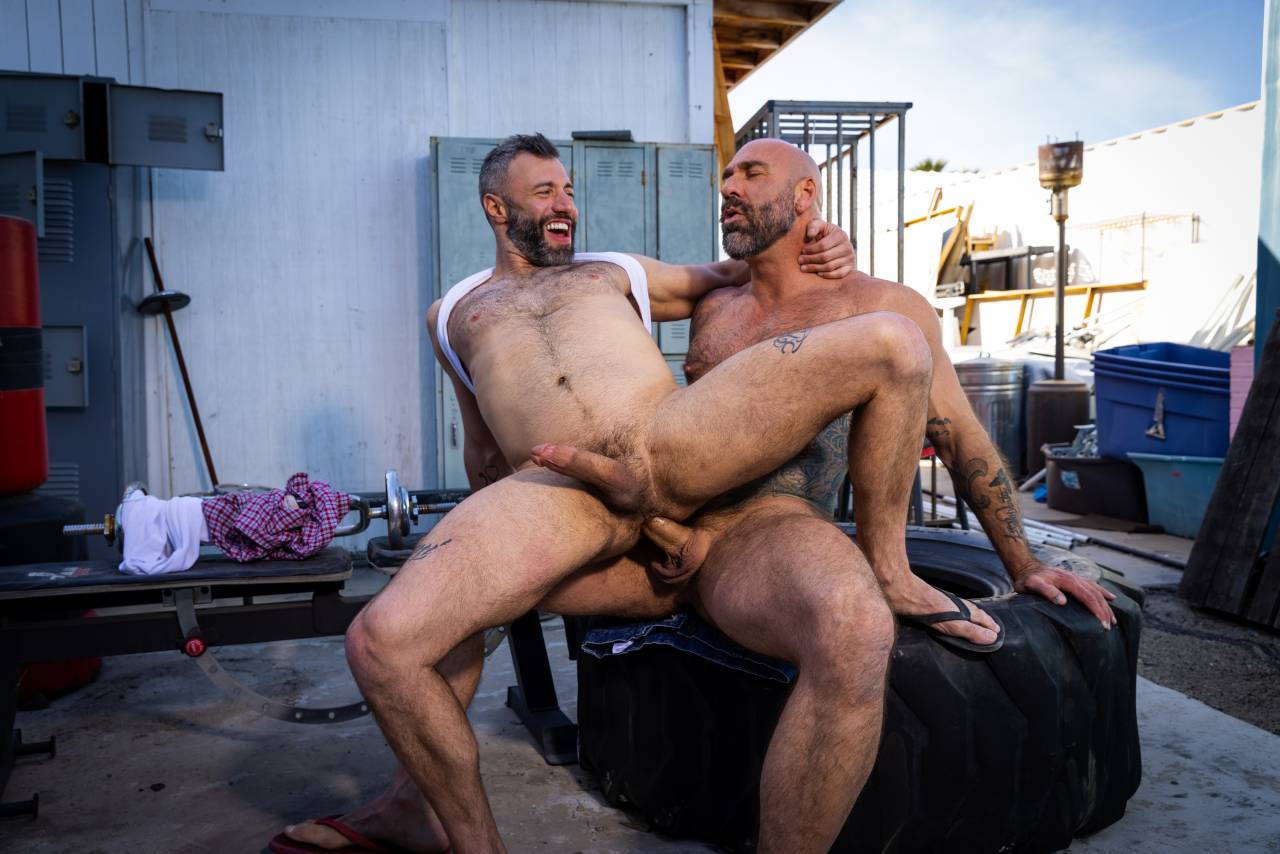 The Trailer Trash Boys Got This One In The Can - Them dirty Good Ol' Boys are back, and this time the dicks are harder, the action dirtier and the trash is more… trailer. Ah, you know what we mean. Join your favorite Trailer Trash Boys...
Read Full Story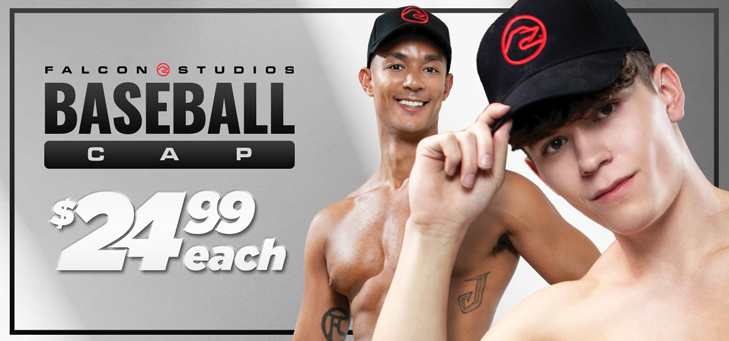 Max Adonis and Mason Lear from Private Show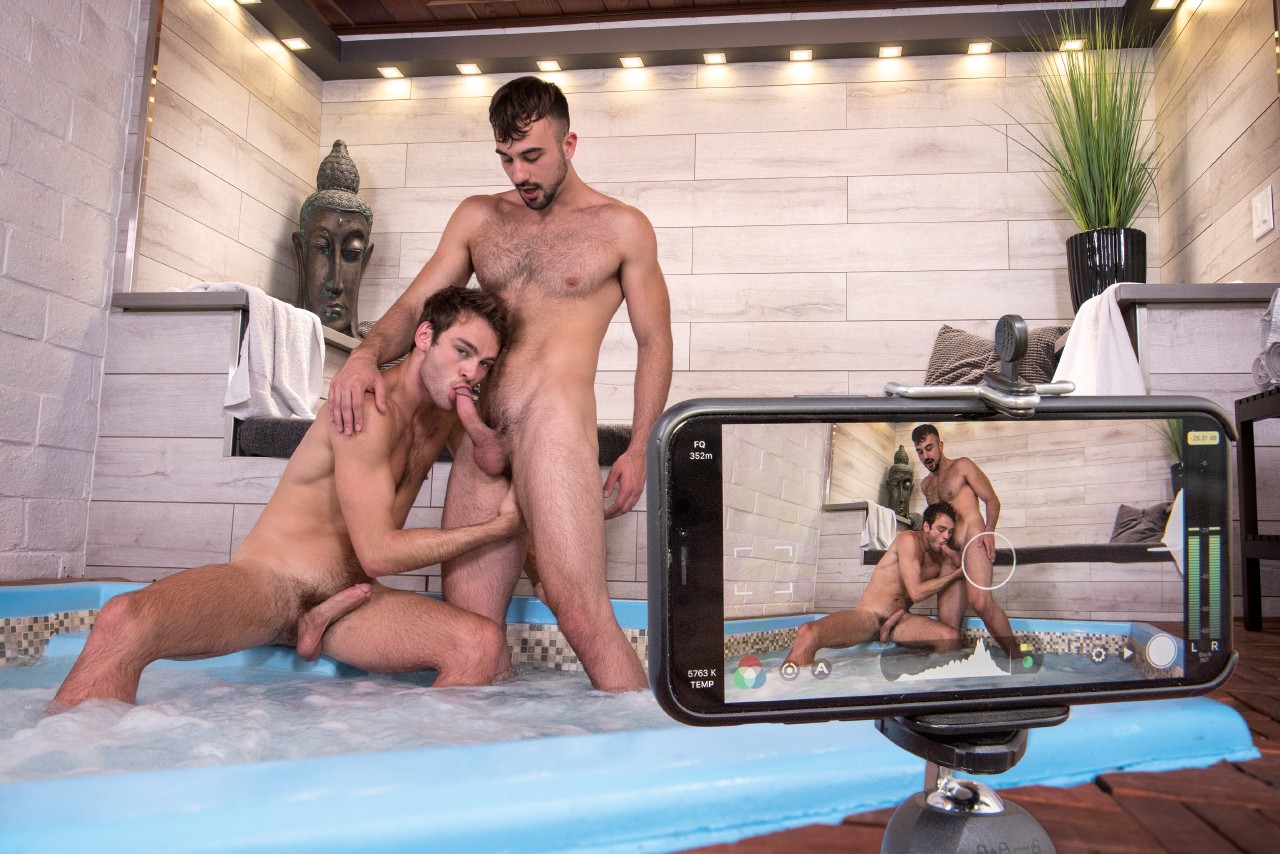 Max Adonis is putting on a live show in the hot tub, jacking his stiff rod for the camera when Mason Lear decides to join him. Max is caught off guard and tries to hide his hard-on but Mason is onto him. Mason slowly slides his foot over to Max's side of the tub signaling to Max he no longer needs to hide his boner. Mason stands up to kiss the stud and give him a hand jacking his dick. Mason can't hide his excitement to get Max's cock in his mouth and makes his way down to suck on his big rod. Halfway through the steamy hummer, Mason realizes he's being filmed and gets turned on even more. Not wanting to put on a bad show, Mason opens even wider to let Max fuck his face. Both studs are raging hard now and Max wants Mason's dick in his mouth. After bending the stud over and taking a quick taste of his smooth ass, Max works his way around to the front as Mason grabs the camera for a POV presentation. Max takes Mason all the way down his throat and sucks the hard stud until Mason blasts a massive load into Max's mouth. Max needs his release and lies back to jack his rod as Mason tongues his balls. Mason's talented tongue does the trick and without hesitation, Max blows a geyser of cum all over Mason's lips and chin.