| | |
| --- | --- |
| HUNT - Issue #304 | May 12, 2023 |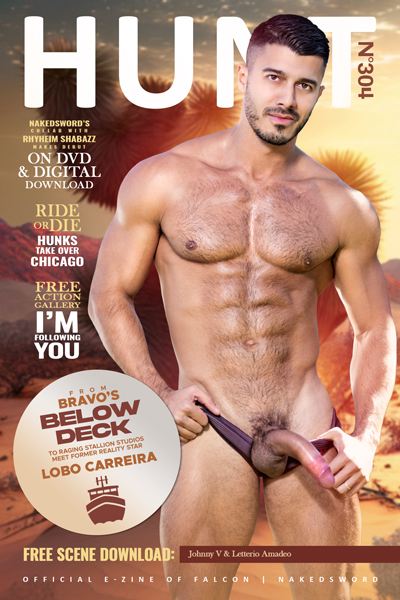 Hey there,

Chicago! Fire Island! Rio de Janeiro! We're going everywhere with this issue of HUNT and we mean everywhere, so let's get into it and check out all the latest gay porn updates from Falcon | NakedSword.
For Breaking News, Falcon | NakedSword Exclusive Beau Butler's Brazilian gangbang and plenty of other hung hookups are the topics of conversation as we show you Blame it on Rio, the debut DVD release from NakedSword X Rhyheim.
We'll then be shining HUNT's Model Spotlight on Lobo Carreira – the former reality television star that's making his Raging Stallion debut with two mouthwatering bareback scenes in Well Bred – and telling you what to expect from his first-ever fucks for the studio.
Speaking of Raging Stallion, for our Special Feature, the scruffy studs from the studio's award-winning series RIDE OR DIE are making their way to Chicago and we're telling you how to meet cast members like Falcon | NakedSword Exclusives Beau Butler, Cole Connor, Andre Donovan, Drew Valentino and other fan favorite hunks.
For the latest Free Action Gallery, it's all about the scorching Fire Island action from NakedSword Originals' The Swords: I'm Following You as we give you access to the film's hottest snapshots.
More must-see gay porn updates can be found in Studio News as you watch the X-rated trailer for Raging Stallion's Well Bred and check out the two shirtless upcoming NakedSword Originals stars that were just interviewed for the Discretion Advised podcast, as well as info about Fort Troff's hot Missile Thruster portable fuck machine.
Still horny for more? Good, because you'll also be getting some links to the Falcon | NakedSword store where there are some Outdoors & In Public DVD Deals, along with First Responder Scene Download Deals and the final days of the Raging Stallion Brand Movie Download Sale.
If all the muscled fucking in Well Bred put you in the mood for even more Raging Stallion sex, then check out this issue's Free Scene Download where we're giving out Johnny V and Letterio Amadeo's outdoor shower scene from Sidewinder.
Happy HUNTing,
The HUNT Men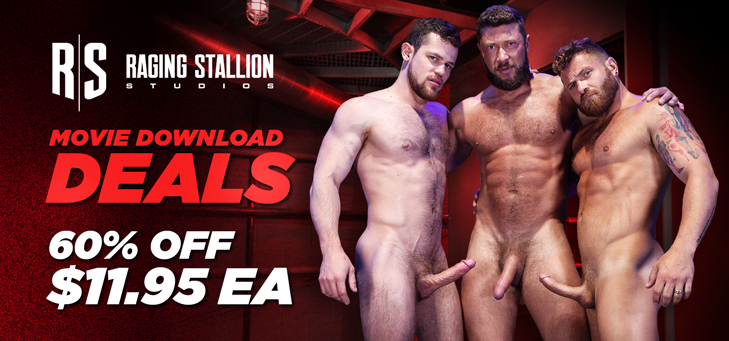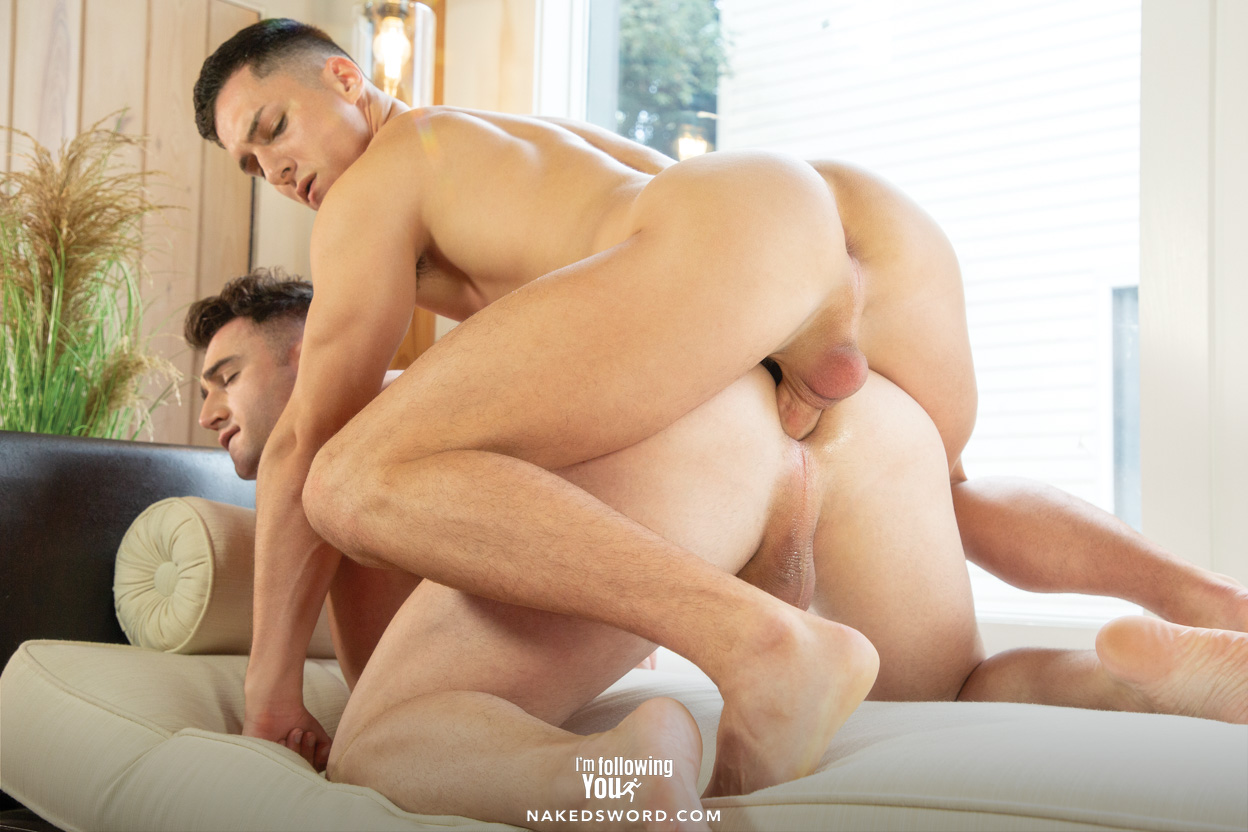 NakedSword Originals and award-winning director Marc MacNamara are back in action for the fifth installment of The Swords saga. I'm Following You takes viewers to the very edge of sexual obsession as one performer's desire to become the biggest name in adult film threatens The Swords and its many porn star peacekeepers. Desperately hoping to become a bankable name in the adult industry, handsome Greg Riley has traveled all the way to Fire Island to follow his favorite bareback performers and learn from them first-hand. When he comes across Tony Genius and Ricky Roman on the coastline, he pulls his camera out to capture every minute of the two flip-fucking and even obtains footage of Tony recruiting Ricky to become an undercover Swords agent. Greg Riley immediately confronts Cole Connor with the recording and threatens to go public with his new knowledge unless someone agrees to help him with his career. Cole eventually complies with the ultimatum and stages an entire versatile scene to show the hopeful star what it takes to fuck like a professional. Worried about Cole's mysterious disappearance, Jordan Starr goes to Officer Nick Cranston for help – but the muscled cop would rather just pound the worried Fire Islander on his dining room table than look for his lost pal. In a cumback that nobody could have predicted, traitor Michael Boston then resurfaces with a mission to make Cole Connor and Tony Genius arrange the release of his captured associate. Aided by his twisted ally, Tristan Hunter, the bubble-bottomed porn star makes his grand return by tying up the two secret agents and flip-fucking with Tristan as he waits for the men to give in to his every demand.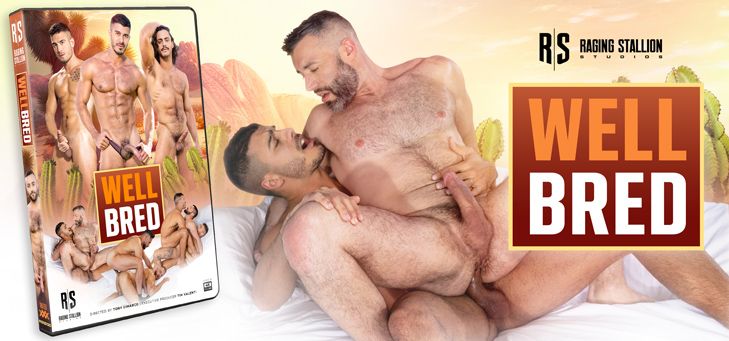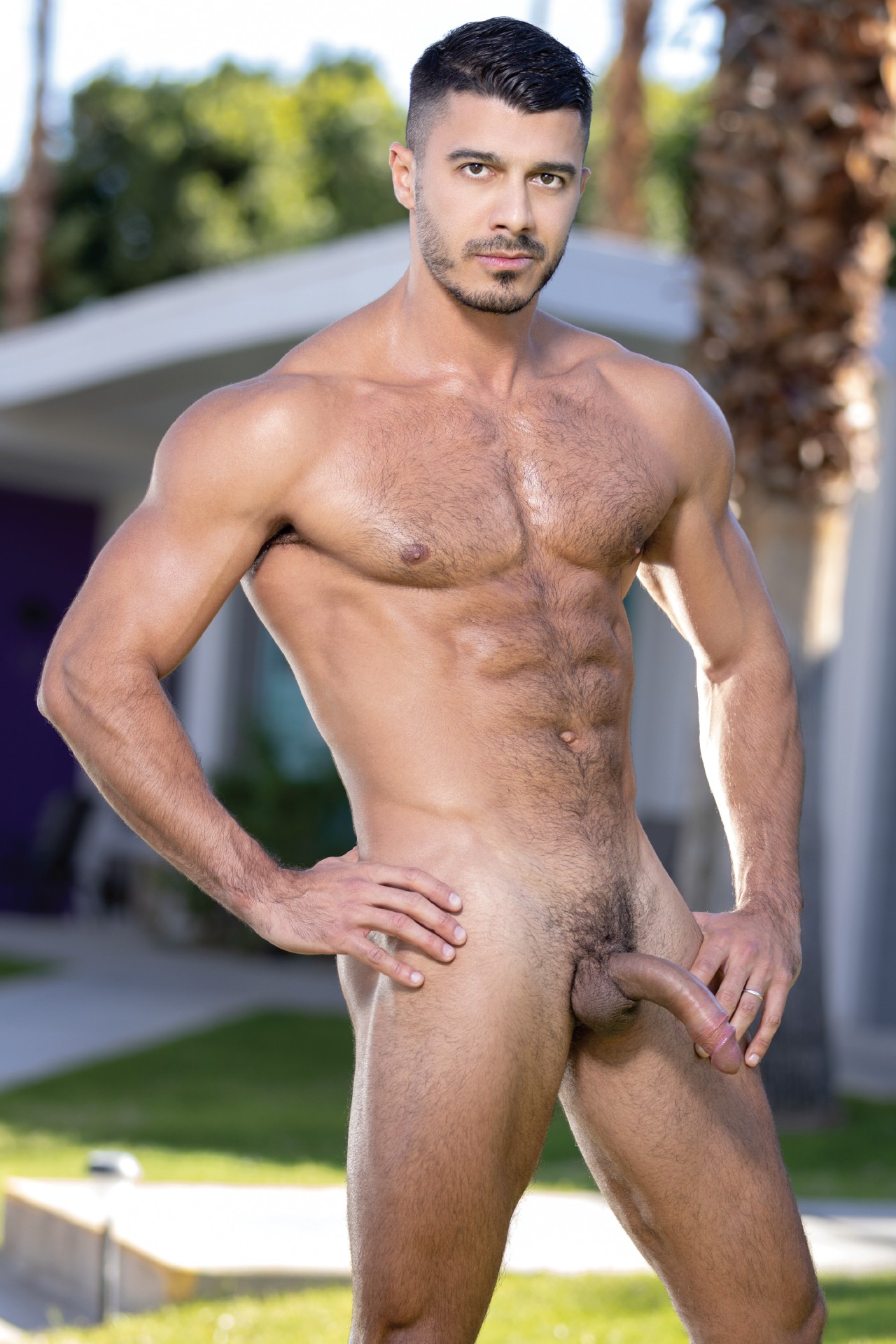 If you're a fan of Below Deck on Bravo, then you might be extra familiar with a certain cast member of Well Bred. Known for his role as a deckhand in the fifth season of the popular reality show, Lobo Carreira is now Raging Stallion's latest standout star thanks to two different desert dick downs from the studio's new movie. In the Well Bred premiere, Lobo makes his first-ever Raging Stallion appearance by getting serviced at both ends during a bareback threesome and for the project's just-released third episode, Lobo and his sudsy cock return to take an extra wet shower before getting into some mid-day anal play in a hotel room. Needless to say, this pair of Well Bred scenes mark a stellar Falcon | NakedSword debut for the muscular reality TV heartthrob and we can't wait to see his next big move with the studio group.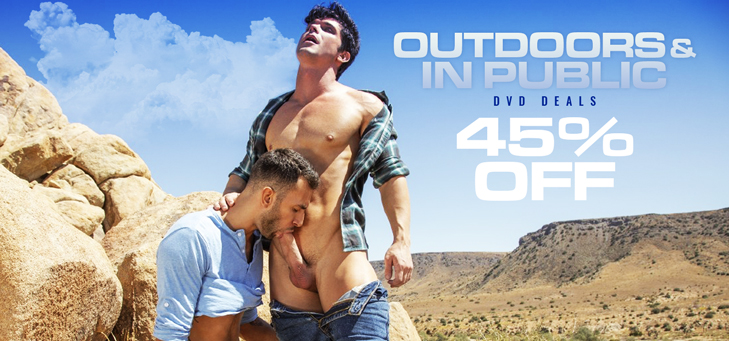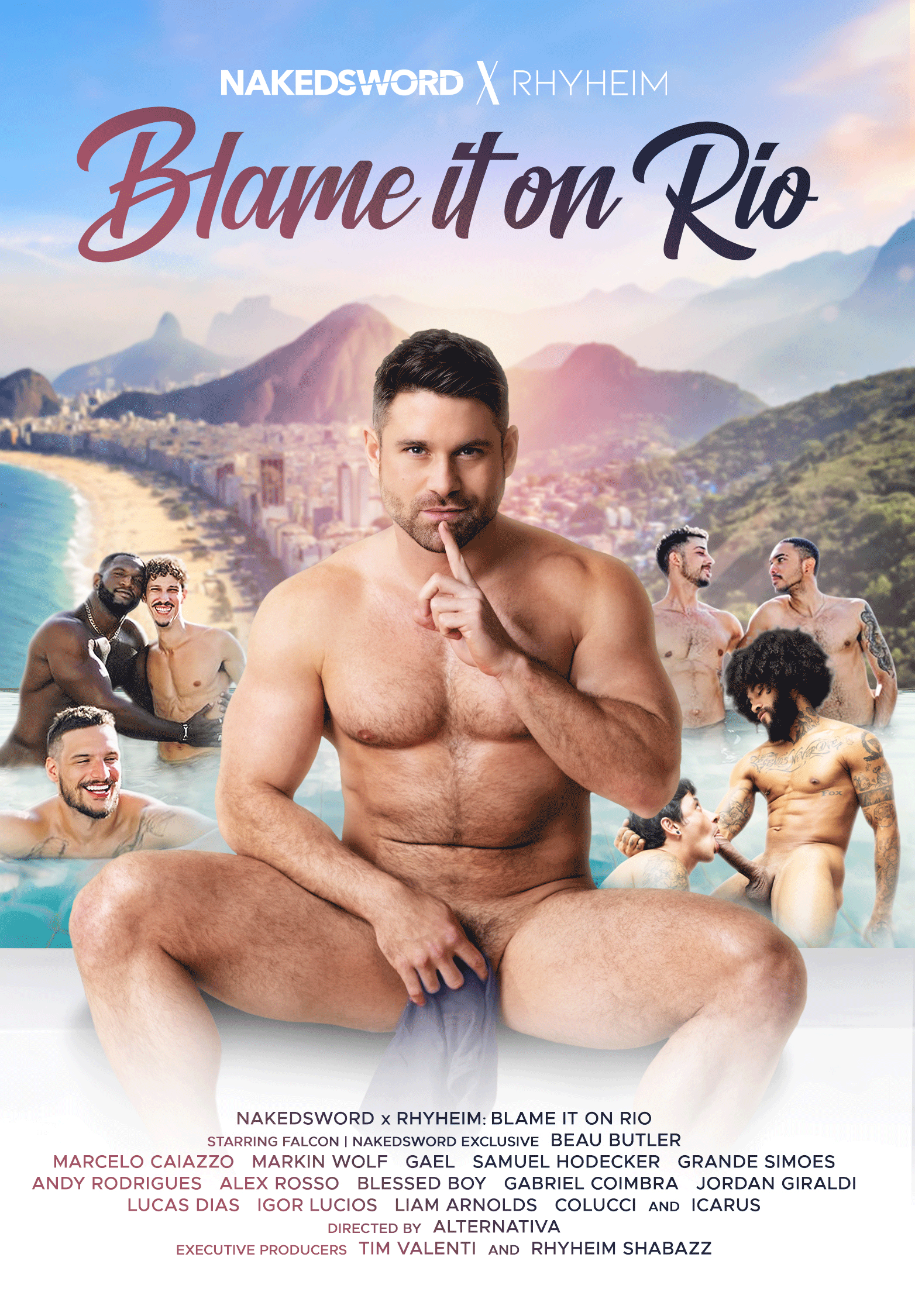 NakedSword's Collaboration Event With Rhyheim Shabazz Makes Anticipated DVD Debut
When gay porn powerhouses NakedSword and Rhyheim Shabazz come together in Brazil, there's no telling just how many scorching flip-fucks, raw threesomes and big-dicked gangbangs will go down. Now, for the first time ever, fans can have their very own copies of all the bareback action with the release of Blame it on Rio from NakedSword X Rhyheim. Featuring six of the hottest hookups from director Alternativa and executive producers Tim Valenti and Rhyheim Shabazz, Blame it on Rio debuts today (Wednesday, March 12th) on DVD and digital download. 

Click Here to Read the Full Story




Hot Membership Site Updates Available Now!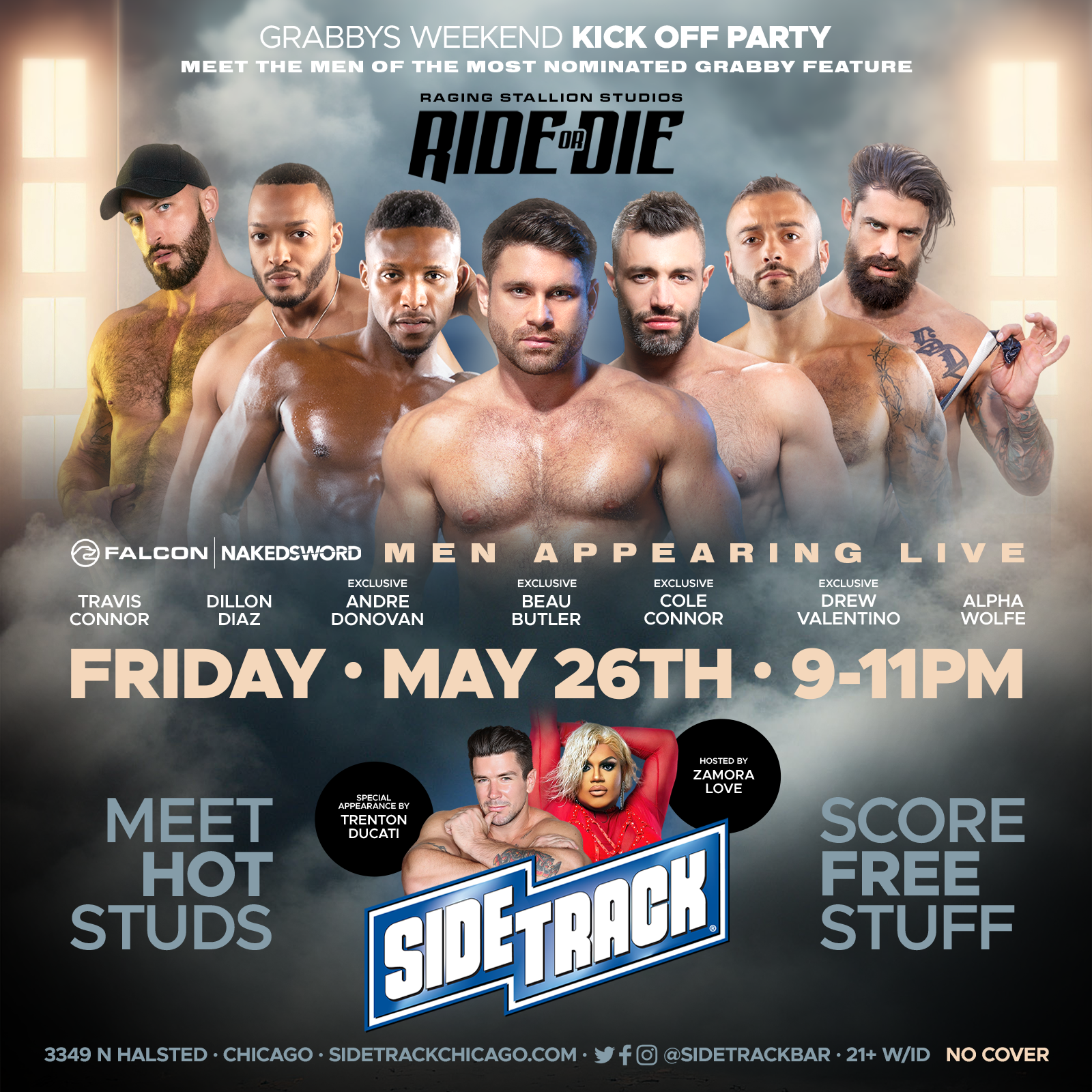 RIDE OR DIE Hunks Take Over Chicago
Get ready, Chicago! Grabbys weekend is fast approaching and that means your schedule is about to be packed full of must-attend events featuring your favorite bareback stars as the biggest industry names take over the Windy City for one of the most talked about weekends in gay porn.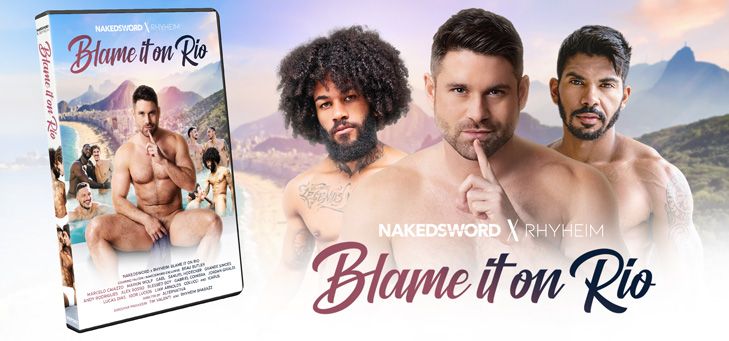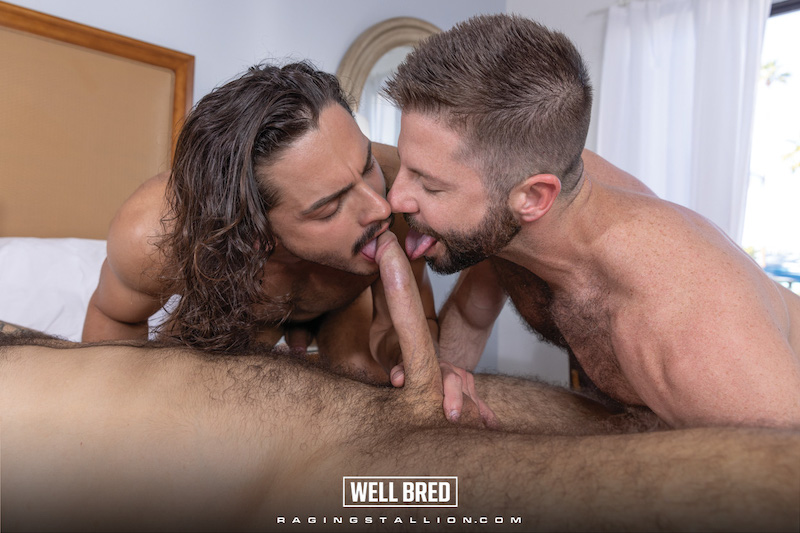 Raging Stallion's Well Bred Hunks Are Getting Down & Dirty In The Palm Springs Desert - With their ready-to-fuck dicks, juicy ass cheeks and fur-covered torsos, the scruffy studs of Raging Stallion are, without question, Well Bred. In his newest bareback feature, award-winning...
Read Full Story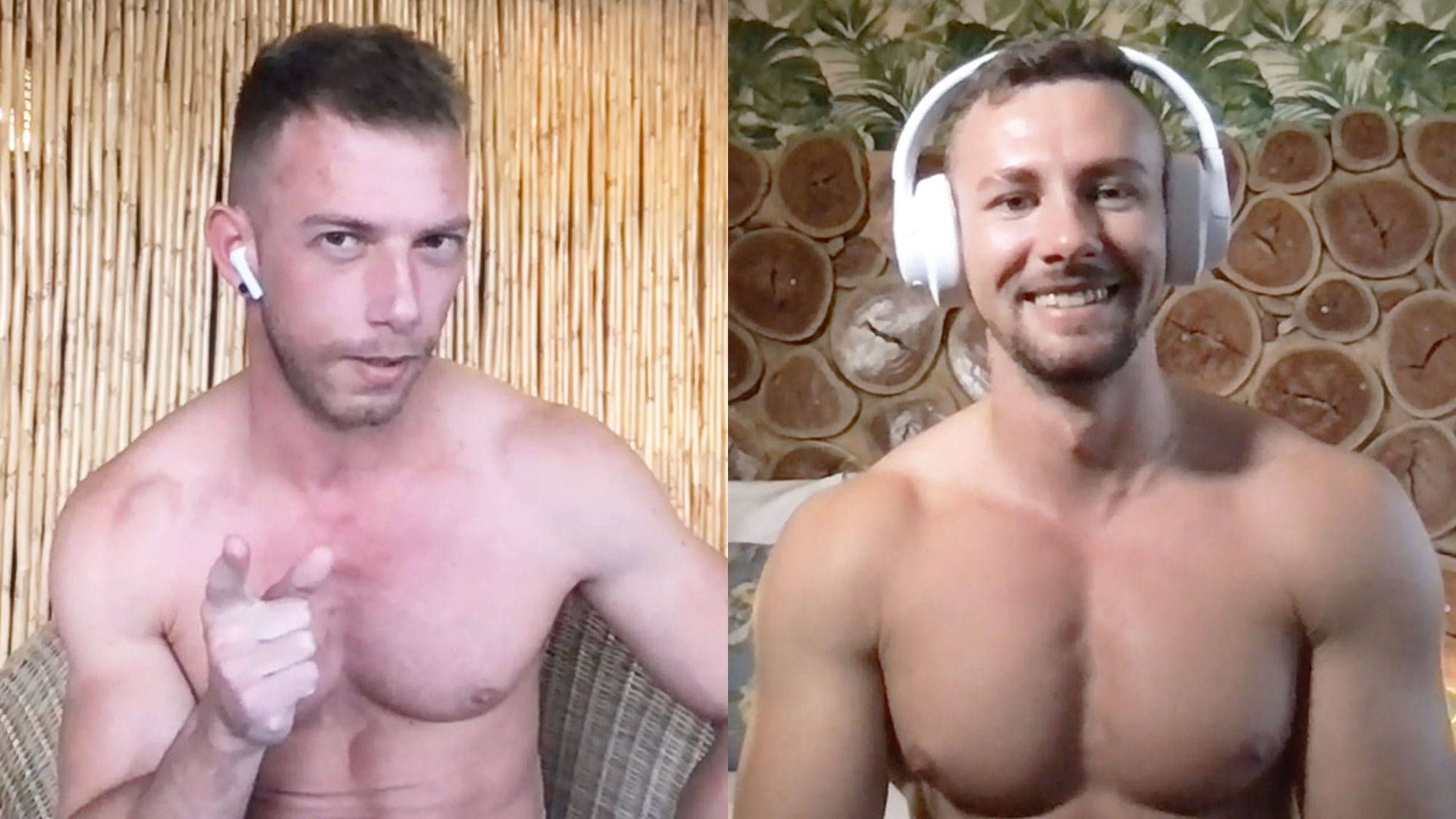 South African Porn Hunks Sir Charlie & Danny Steele Ditch Shirts, Show Off Muscles - Your favorite gay porn podcast is back and going international! Marc MacNamara is reporting from his NakedSword shoot in South Africa and joining John Hill for the latest episode of...
Read Full Story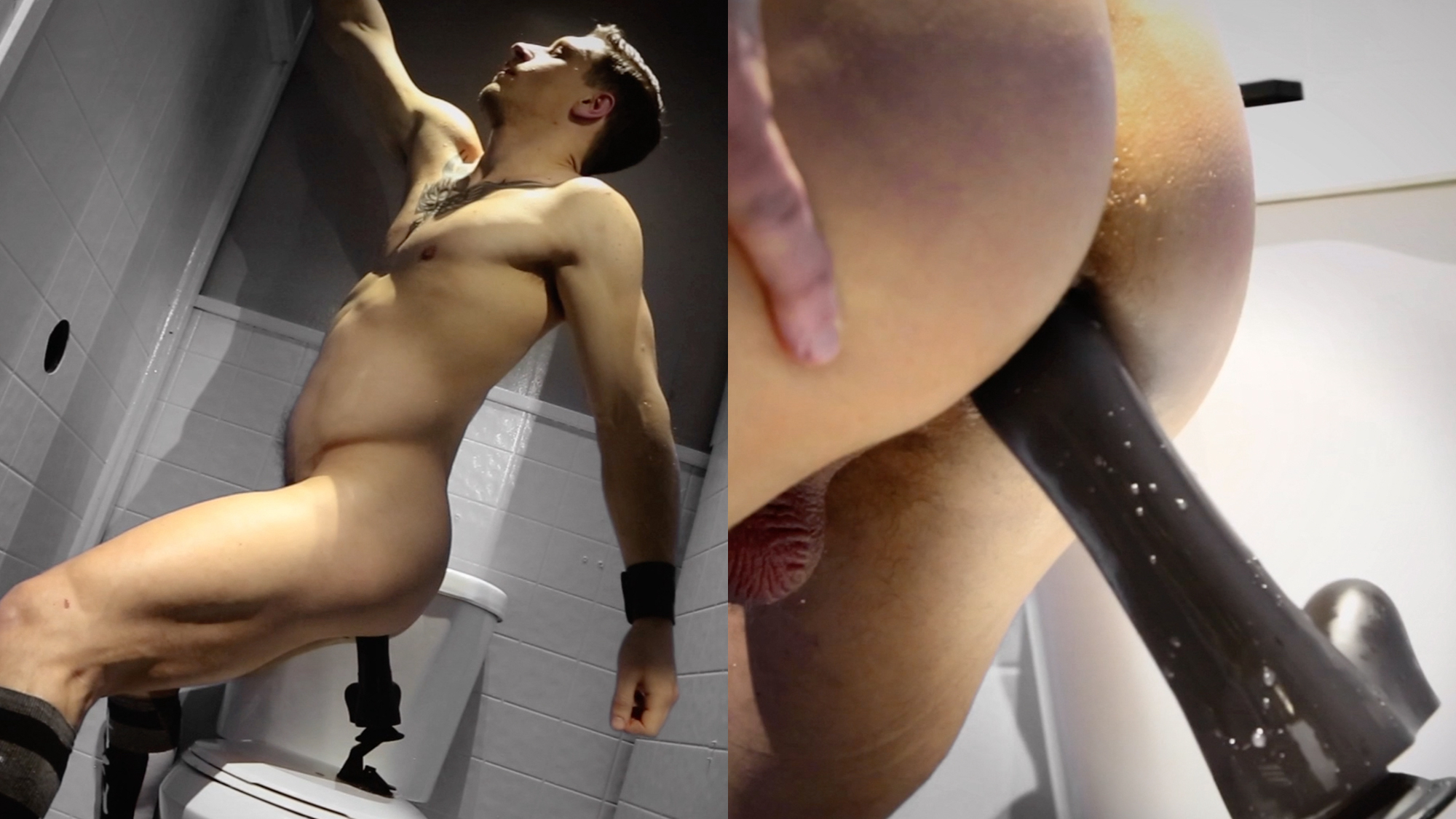 Watch: Dalton Riley's Hole Gets Wrecked By Missile Thruster - No hot guys nearby on Grindr? No problem! Fort Troff's Missile Thruster is the perfect personal handheld top that will take care of all your needs – just ask gay porn star Dalton Riley.
Read Full Story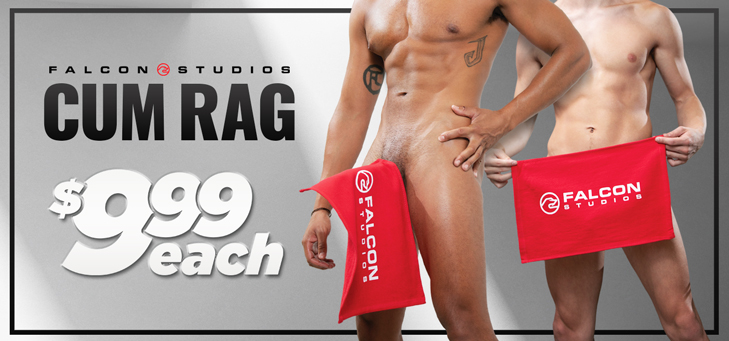 Johnny V and Letterio Amadeo from Sidewinder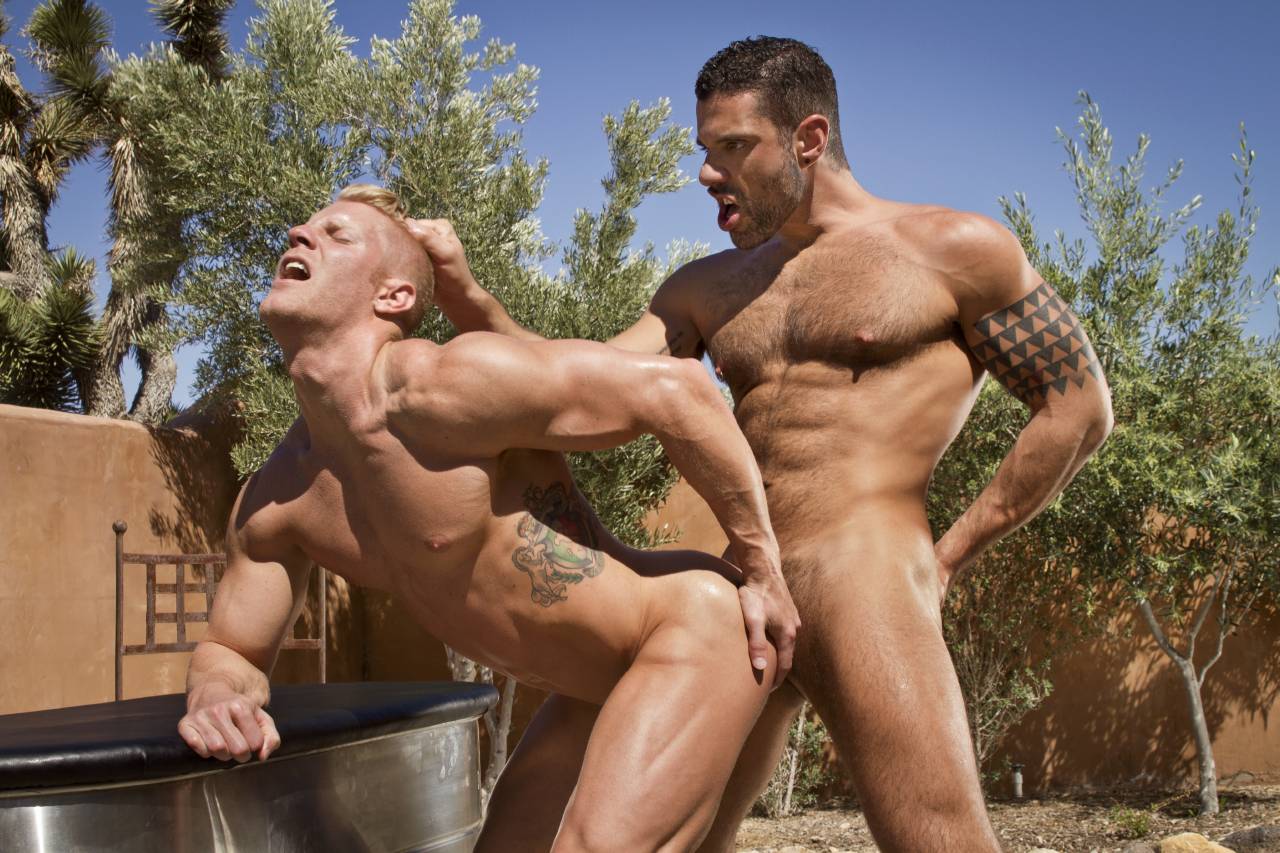 Letterio Amadeo is sweaty and worked up from stacking firewood all day and desperately needs a shower. Knowing that Johnny V will be watching, he steps into the outdoor shower and strokes his cock enticing Johnny to join him for some steamy fun. Letterio is tall and big chested, with dark hair and colorful tatts that cover his right thigh and butt cheek. As the water cascades over his hairy chest, he works up a huge boner, and makes eye contact with his admirer. Johnny is quickly drawn to the bold site of Letterio stroking his cock and steps into the shower and lowers onto his knees, sucking Letterio's fat 10-incher. Letterio reciprocates with sweeping strokes of his tongue that go from Johnny's hole to the tip of his pulsating cock and back again. Letterio fucks Johnny in the sunshine, missionary style, with the light glistening off of Johnny's washboard abs. Digging deep with hard bursts, Letterio snakes his way further into Johnny's stretched hole, until his sizzling load shoots across Johnny's face. Johnny gets back on his feet and gives Letterio a second hot shower" of cum!