| | |
| --- | --- |
| HUNT - Issue #303 | April 28, 2023 |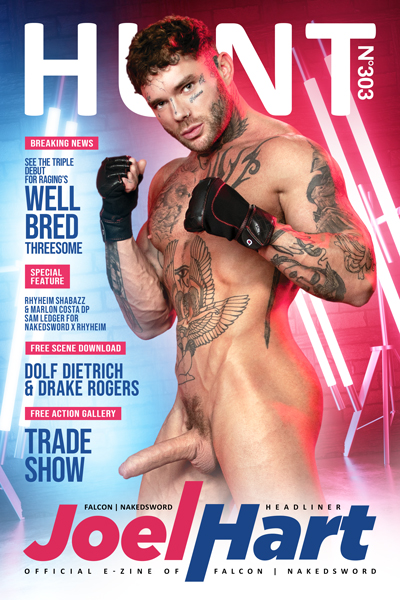 Hello HUNTers,

We've got some hot uncut cock on our cover and loads of new releases that we need to talk about, so let's skip the foreplay and get right into this latest issue of HUNT!
First in Breaking News, a certain reality TV star is crossing over into the adult world and making their Raging Stallion debut with a Well Bred bareback threesome.
UK hunk and Falcon | NakedSword Headliner Joel Hart then steps into the Model Spotlight as we show off some snaps from his two knock-out scenes that just dropped over on Hot House.
For our Special Feature, hung industry powerhouse Rhyheim Shabazz is linking up with Sam Ledger and Marlon Costa in Brazil to kick off a brand new batch of scenes for NakedSword X Rhyheim.
More big dick action can be found in the Free Action Gallery where it's all about the warehouse hookups, 100% raw foursomes and big dick muscle men from Falcon Studios' Trade Show.
Scrolling down to Studio News, we'll be unloading info on new movies including I'm Following You, the NakedSword Originals flick shot on Fire Island, and Play Date, the kinky film featuring the Fetish Force debuts of Falcon | NakedSword Exclusives Drew Valentino and Colton Reece. Plus, you'll even get the chance to watch a just-released interview with fan favorite star Paddy O'Brian!
And, if it's DVD and Download discounts you're looking for, you won't want to miss out on the Spring Compilation Mega Clearance or Gym & Jockstrapped Scene Savings. If it's Jocks & Mustang Brand Movie Download Deals you're into, act now, because the sale ends soon.
Don't blow your load just yet! After that, be sure to get in on HUNT's latest Free Scene Download featuring Dolf Dietrich and Drake Rogers' opening fuck from NakedSword Originals' Rags to Riches. Similar scenes to this can also be found in NakedSword's I'm Following You.
Cheers,
The HUNT Men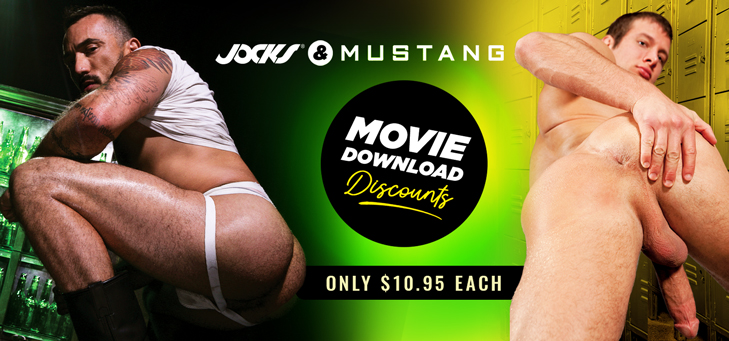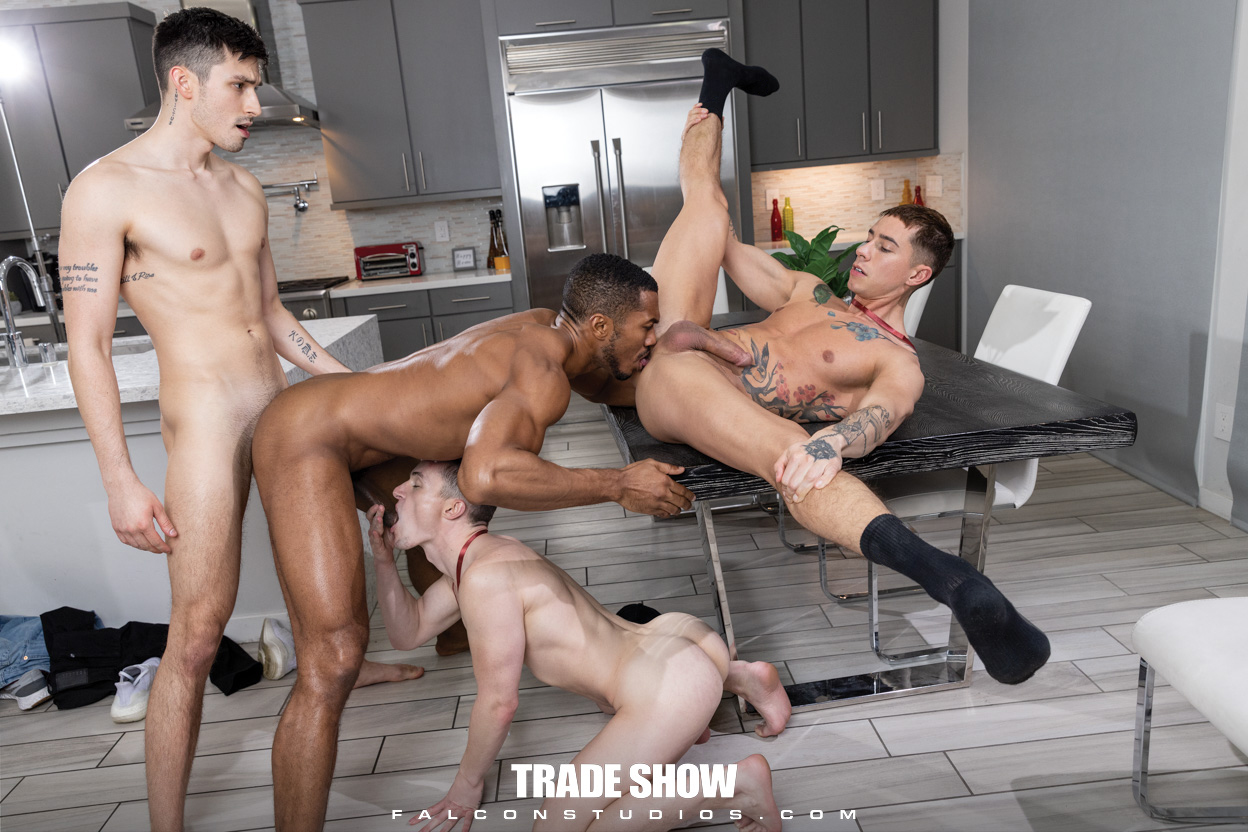 It's all hands on dick when it comes to pulling off the perfect Trade Show, so roll up your sleeves and put some sweat into it! Gorgeous stud Cade Maddox and hot co-worker Kyle Fletcher are the first of their team to arrive in Las Vegas for the annual Adult Toy & Novelty Show. Employed by the world's top manufacturer of pleasure products, the two marketers know a thing or two about stiffening cocks and filling holes. And, by sharing hotel rooms, they're always able to test out the merchandise – and each other. Handsome and thick-dicked Andre Donovan and insatiable bottom Jkab Ethan Dale have a similar work ethic, always going the extra distance for continued professional success. In fact, they head right from the airport to the back entrance of the company's trade booth to check out both the signage and the stock of promotional giveaways before checking out each other. Back at the hotel, superstar staff members DeAngelo Jackson and Brogan have checked-in to their shared room, giving them the opportunity to fuck bareback, swap cum and rest up for the busy couple of days ahead. But who says hard work doesn't pay off? Formidable company CEO Sean Xavier is always eager to show his nine inches of appreciation to full-time assistant Kane Fox, who's also invited twunky project coordinators Vincent O'Reilly and Grant Ducati over to help keep the boss-man happy.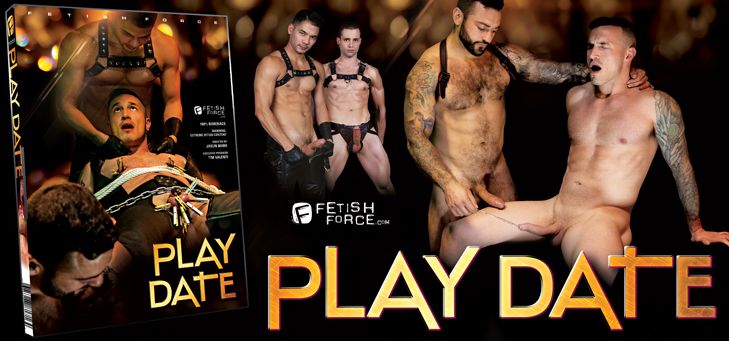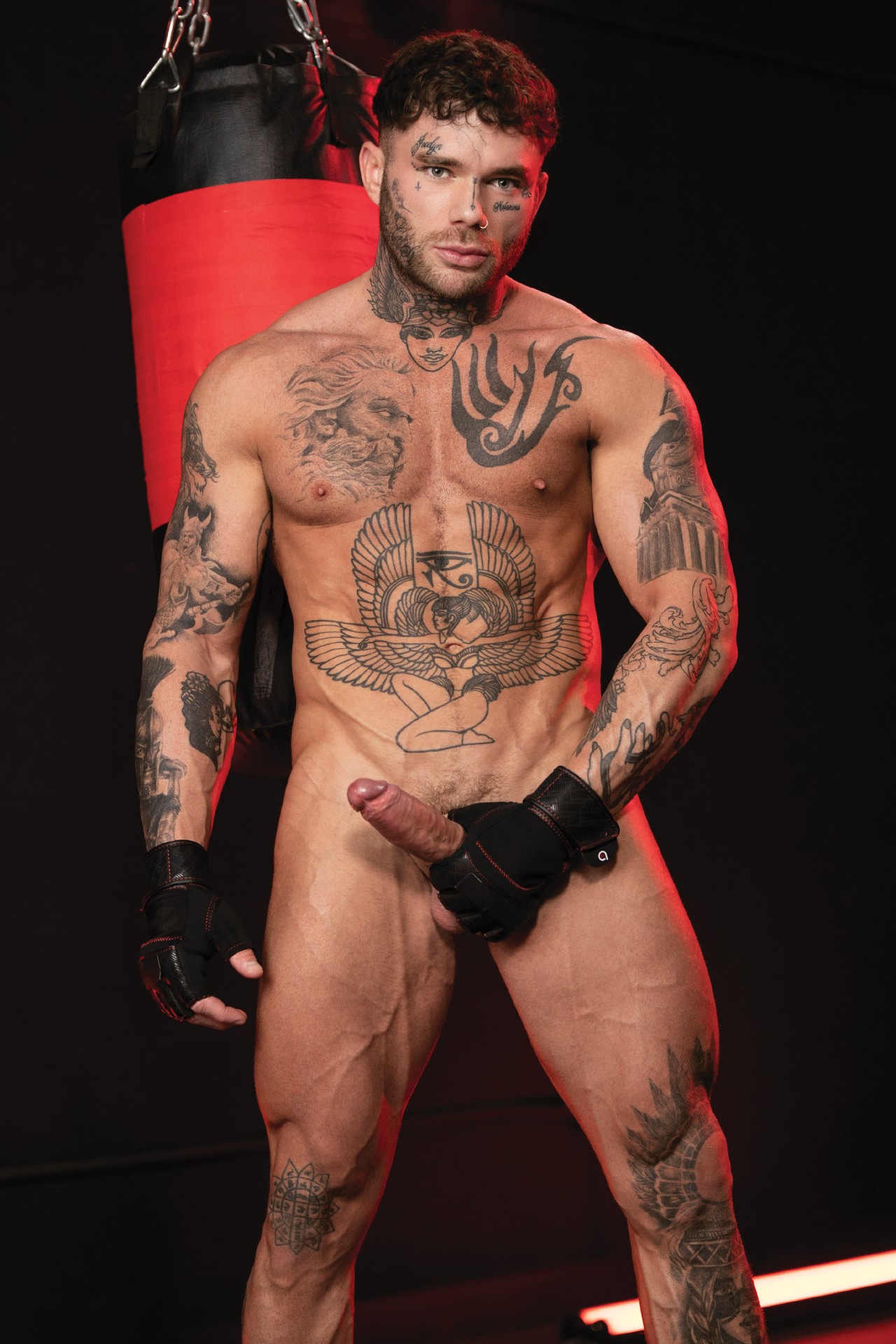 Our current porn star obsession? That honor has to go to Falcon | NakedSword Headliner Joel Hart. Ever since this muscular newcomer made his industry debut with NakedSword Originals late last year, we've been non-stop drooling over this inked-up UK hunk, his ripped bod and the eight uncut inches he's packing between those thick thighs. This love for Joel only grew as it was announced in January that he would become a headliner for the studio group and star in a brand new batch of big dick bareback scenes. For the first of these hookups, Joel can be seen bringing The Dick Down to Hot House with a pair of 100% raw hookups that have him putting his girthy cock to good use out on the gym floor and inside the locker room. He sure knows how to really break a sweat in the gym. Be sure to watch those two just-released scenes right now over on FalconStudios.com and keep checking back at HUNT for even more updates about this tatted beefcake.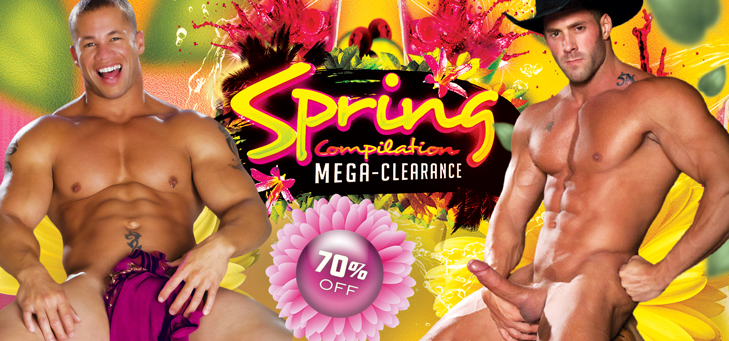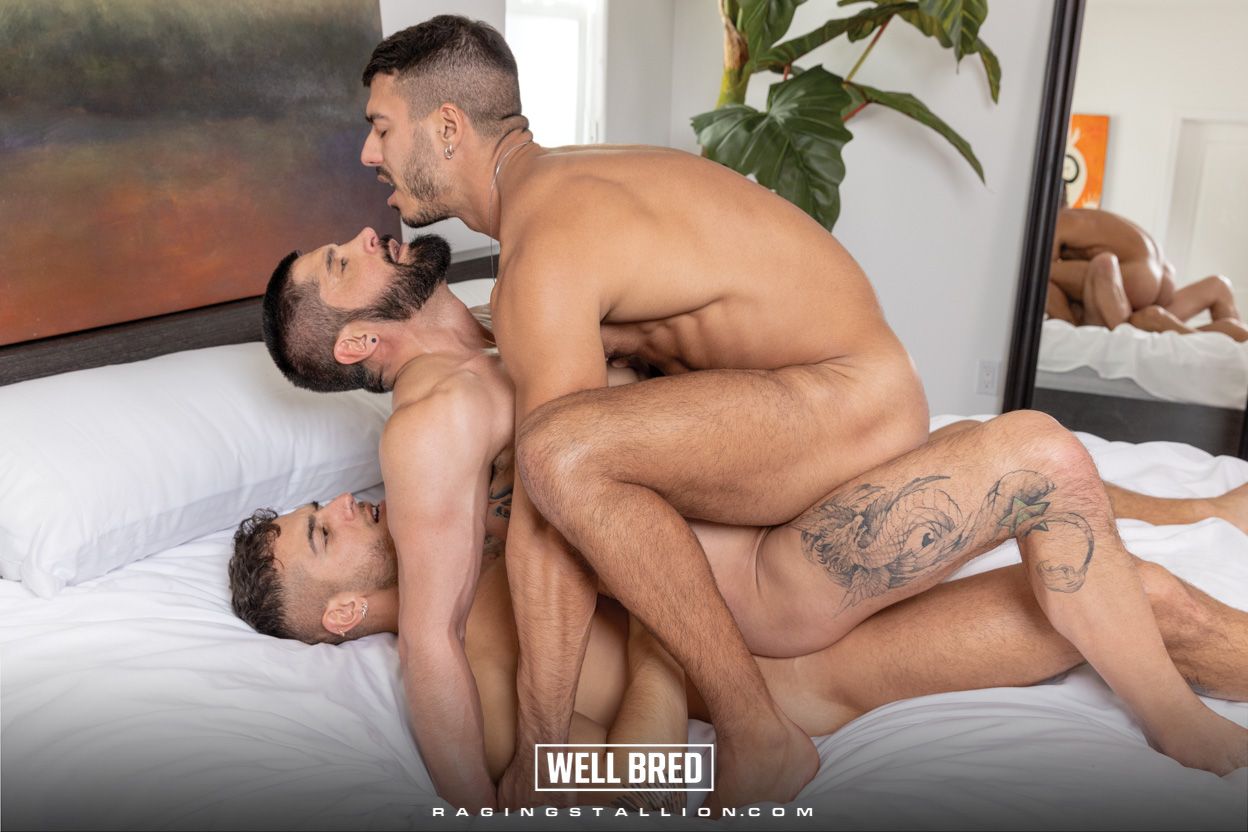 BRAVO REALITY STAR LOBO CARREIRA MAKES RAGINGSTALLION.COM DEBUT IN WELL BRED THREESOME
A familiar face is set to join the Raging Stallion crew! Tomorrow (Friday, May 12th), RagingStallion.com debuts the studio's premier scene with reality television star Lobo Carreira. Known for his role as a deckhand in the fifth season of Bravo's popular BELOW DECK series, Carreira and his seven inches of uncut meat will make their first-ever Raging Stallion appearance in a bareback threesome that is also the scene debut of WELL BRED, the latest project from award-winning director Tony Dimarco. Also featuring the Raging Stallion debuts of models Alex Ink and Justin Jett, the premiere of WELL BRED hits RagingStallion.com on Friday, April 27h, with the full movie available in the Falcon | NakedSword store next week (Friday, May 5th).

Click Here to Read the Full Story




Hot Membership Site Updates Available Now!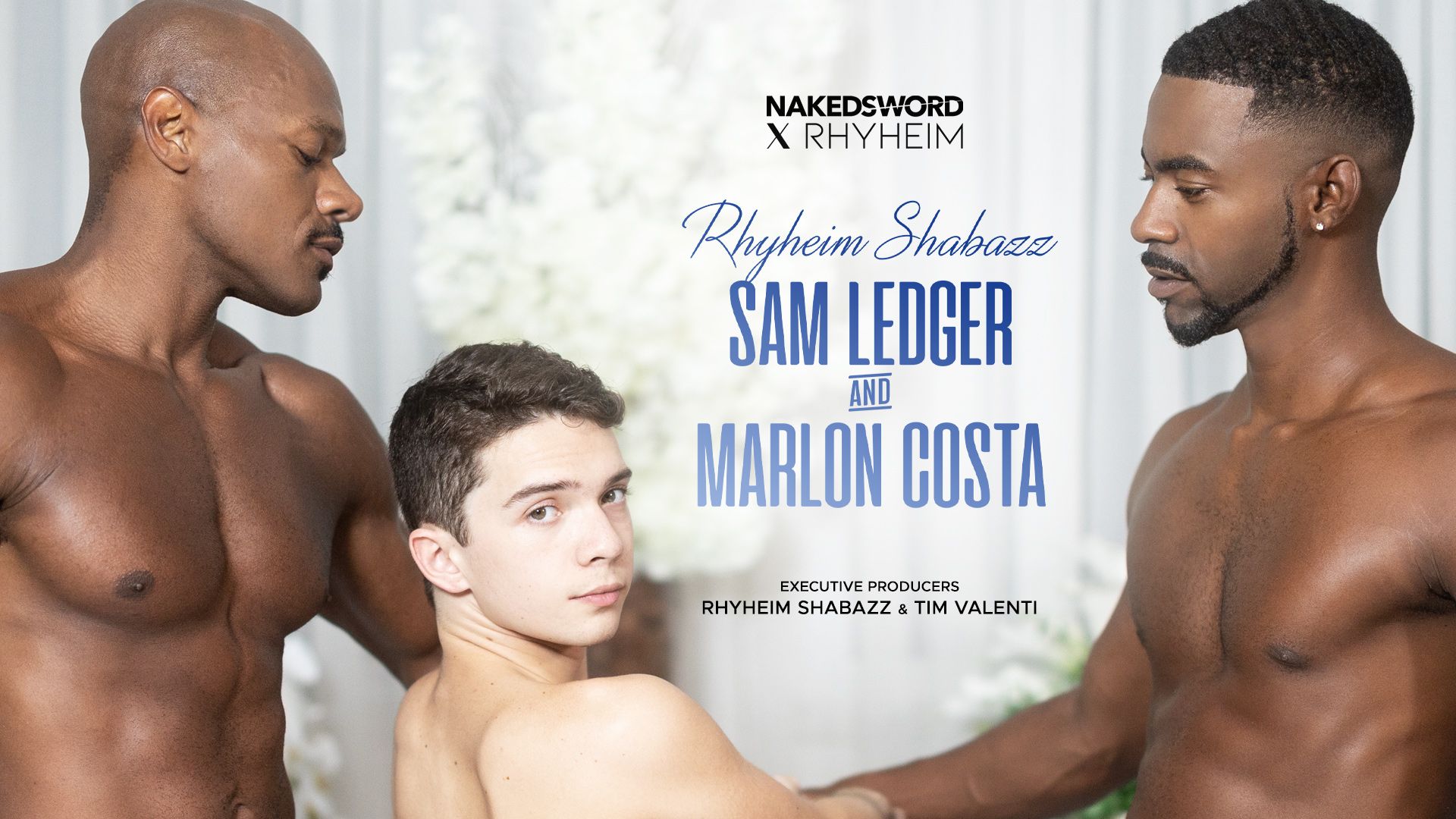 Rhyheim Shabazz & Marlon Costa DP Sam Ledger for NakedSword X Rhyheim
Industry superstar Rhyheim Shabazz is officially back for more! Today, NakedSword unleashed a brand-new threesome starring Shabazz, Marlon Costa and Sam Ledger that will be the first in a series of five original scenes debuting under the NakedSword X Rhyheim collaboration banner. Filmed on-location in Brazil, the just-released three-way is currently available to stream exclusively on HUNTFORMEN.com. Future NakedSword X Rhyheim installments – starring a smashing cast of big-dicked hunks – will debut on the site each following Friday.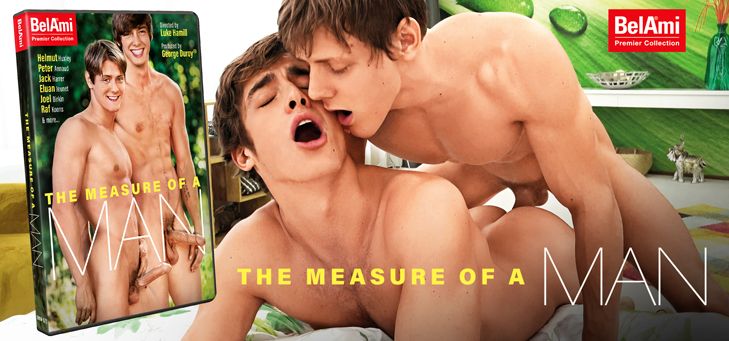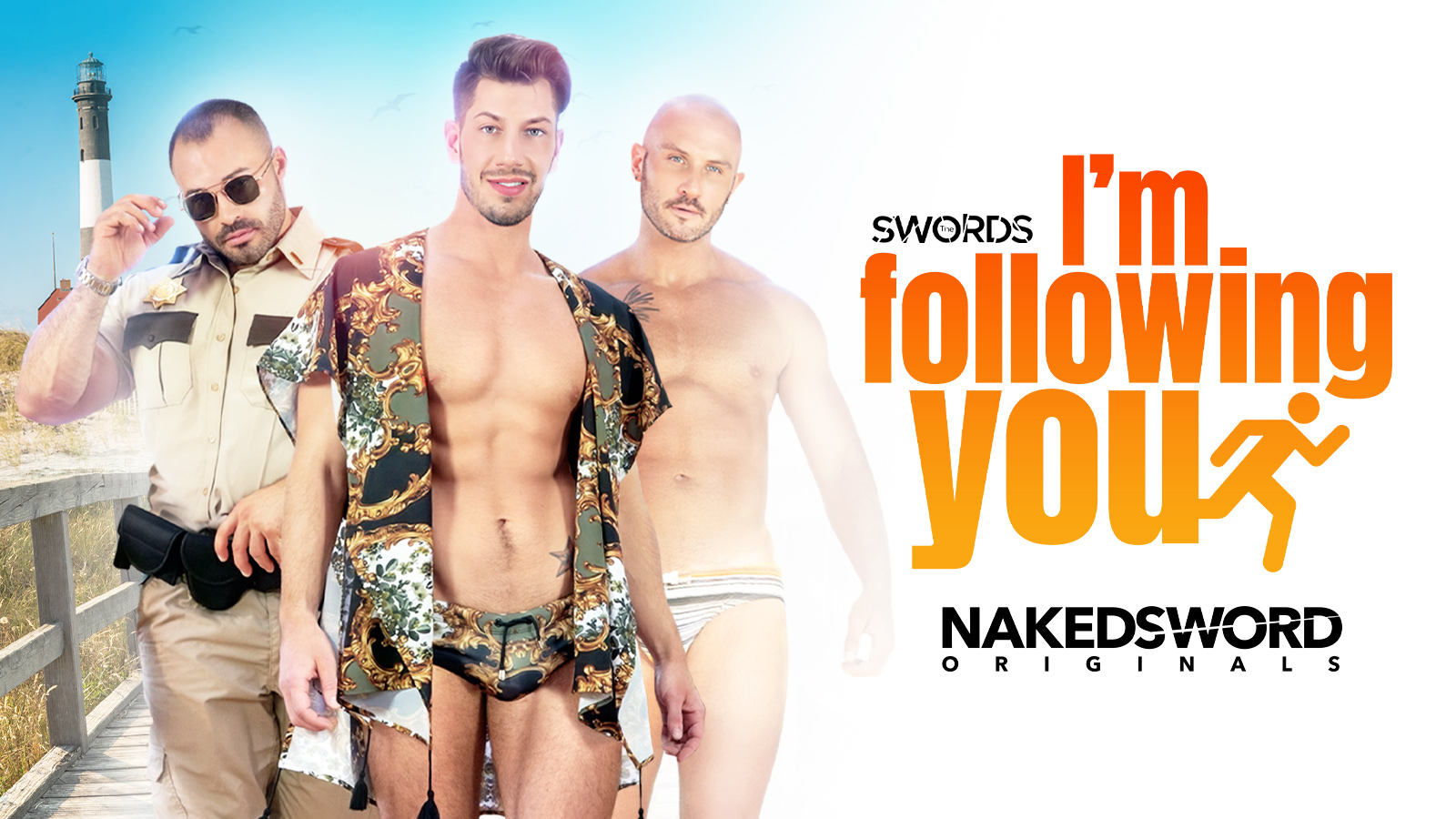 The Swords Saga Sets Sail For Fire Island In NakedSword Originals' I'm Following you - Someone's watching the cast of the fifth installment in THE SWORDS saga – and not necessarily with good intentions. I'M FOLLOWING YOU, from NakedSword Originals and award-winning director Marc MacNamara, takes viewers to the very edge of sexual obsession as one...
Read Full Story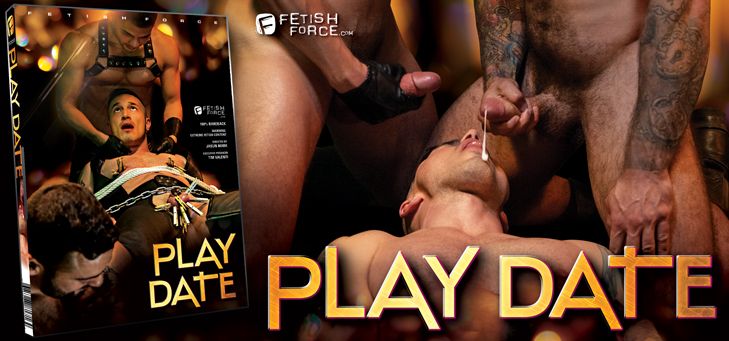 Fetish Force Invites You To A Hardcore Play Date with Exclusives Colton Reece and Drew Valentino - Only the most obedient and cock-hungry men should be invited to a PLAY DATE with handsome stud Colton Reece, and director Jasun Mark knows exactly whom to include. After all, it takes a specific crew of kinky fuckers to appreciate Colton's specialized dick...
Read Full Story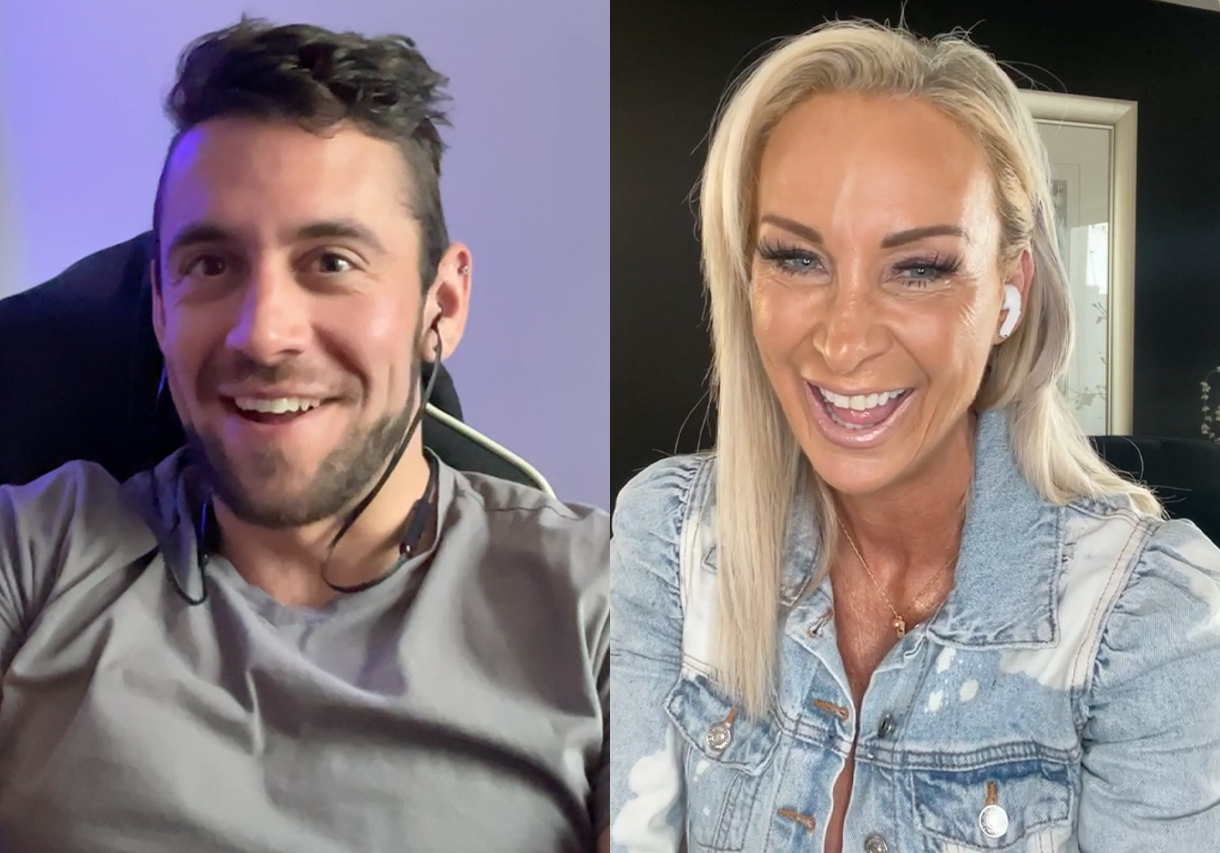 Got MILF? Watch Dante Colle & Kelle Mortensen's New Podcast Interview - Your two favorite DILFs are back and talking all things MILF! Before that though, John Hill and Marc MacNamara are dishing on why John's car got repossessed, discussing Marc's star-studded experience with Sweeney Todd on Broadway, and spilling the latest...
Read Full Story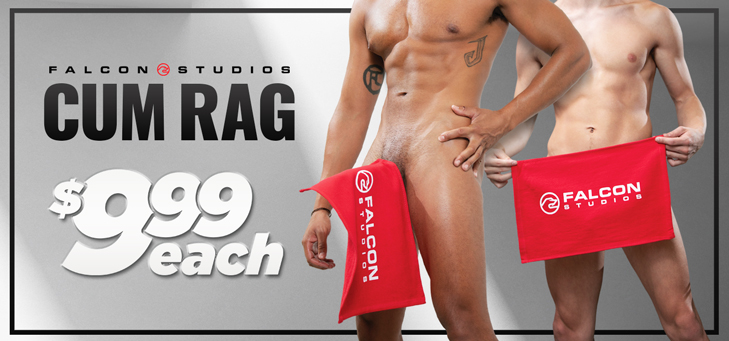 Dolf Dietrich and Drake Rogers from Rags To Riches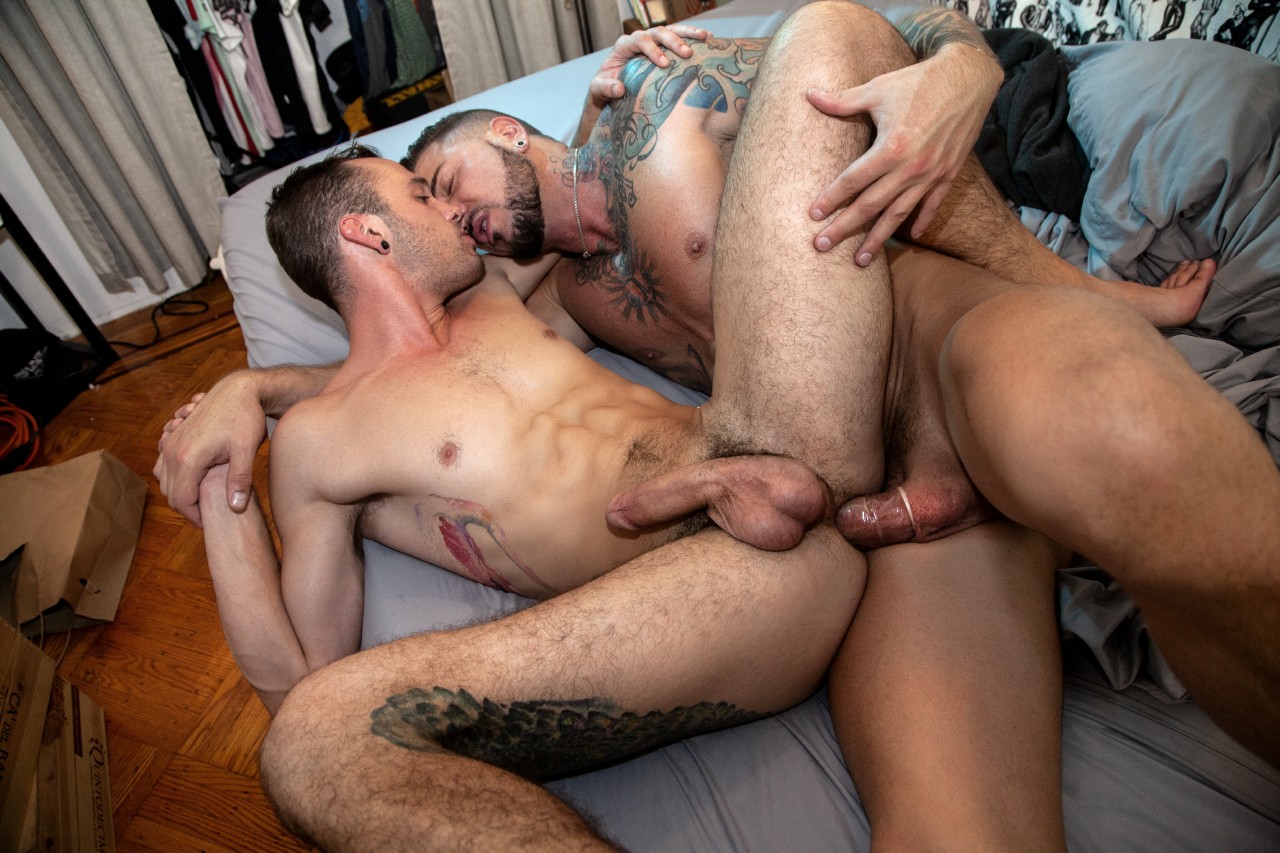 Episode One: The Lower East Side. While cruising around Manhattan Alam Wernik stares longingly at the glamorous window displays of the high-end designer showrooms and chic boutiques, dreaming of the lavish lifestyle he knows to be his destiny. He returns to his shared tiny apartment on the lower East side and is jarred back into reality when walks in on Dolph Dietrich being serviced by Drake Rogers. Even an excellent blow job doesn't stop Dolph from complaining and demanding money. Alam dashes out and leaves the two naked studs alone so they can finish what they started. Drake rides Dolph's face, giving him a taste of his hole before bouncing back on Dolph's rock hard cock and riding it hard. Dolph flips Drake on his side and proceeds to grudge-fuck him like he's the one who owes him money. Just before he blows, Dolph pulls out and feeds his thick creamy load to Drake who hungrily slurps up every last drop.