| | |
| --- | --- |
| HUNT - Issue #302 | April 14, 2023 |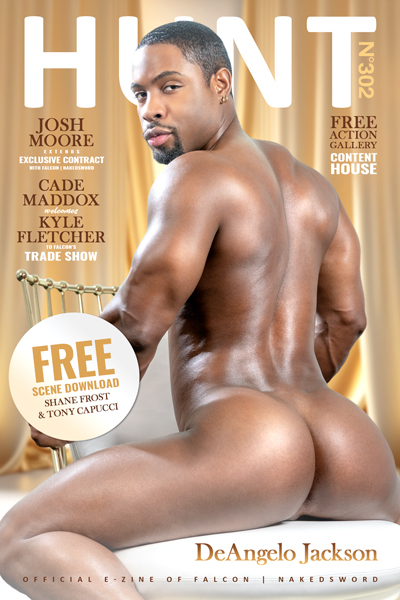 Hey hunks,

April may only be halfway over, but this month has already been packed full of fresh X-rated content from the crew at Falcon | NakedSword! Lucky for you, we've got the 411 on all these latest gay porn releases, so let's get straight to it with this issue of HUNT!
First up in Breaking News, you'll want to check out the major announcement that Falcon | NakedSword just made with hung porn powerhouse Josh Moore!
Speaking of hot cock stars, we're shining our Model Spotlight directly onto the ripped body of heartthrob DeAngelo Jackson and showing off highlights from his just-released fucks for Hot House and Falcon Studios.
The muscled-up Falcon Studios action continues in this issue's Special Feature as superstar Cade Maddox flies to Las Vegas to fuck studio newcomer Kyle Fletcher for the opening scene of Trade Show.
Our Free Action Gallery is then packed with favorites like Falcon | NakedSword Exclusives Cole Connor, Beau Butler and Luca del Rey as they vacation in Palm Springs to fuck raw inside of NakedSword's Content House.
Over in Studios News, you can see even more bareback action from Falcon's Trade Show, check out JJ Knight on the Discretion Advised podcast, and soak up all the extra wet details on the previously unseen golden shower scene from Raging Stallion's RIDE OR DIE. We'll also be sending you to the HUNT Reader Survey and dicking down The Dick Down from Hot House!
You can then nab some super sexy savings with NakedSword - Hard Friction - Staghomme DVD Deals and Recent Falcon Scene Download Discounts. Plus, we're also linking you to Out-of-Print Big Dick Movie Download Deals. the final days of
If you're still horny, check out our Free Scene Download where we're continuing the Vegas love from Trade Show with Shane Frost and Tony Capucci's scene in Falcon Studios' Best Men, Part 1 - The Bachelor Party.
Till next time,
The HUNT Men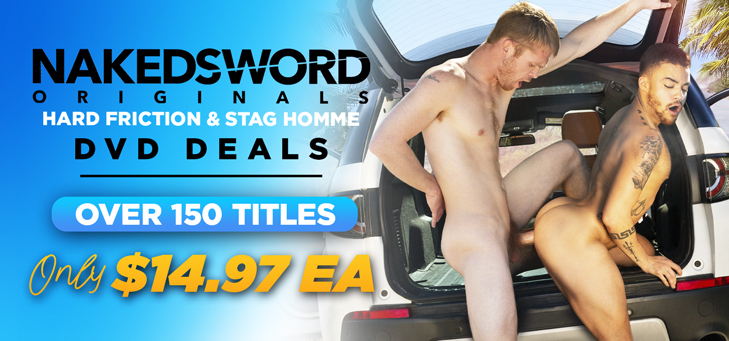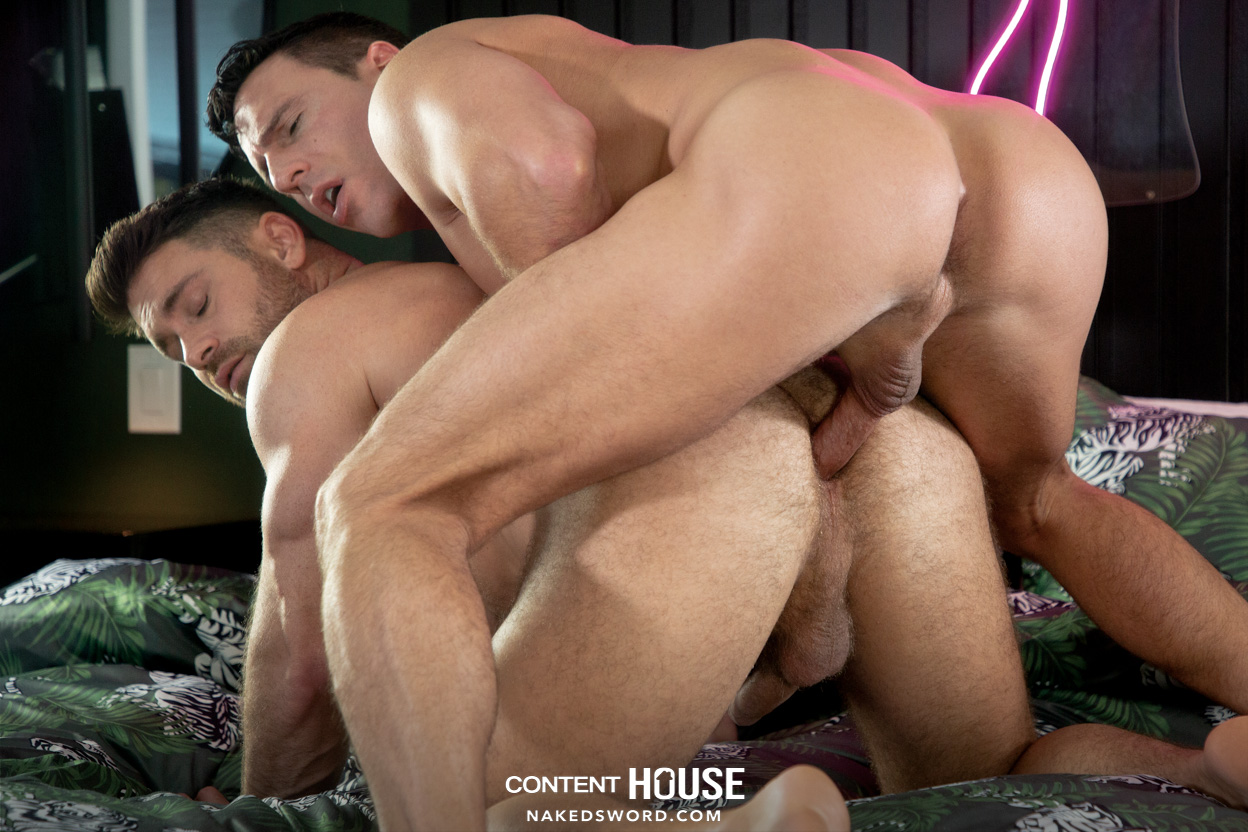 Needing a break from the grueling pace of being both world-famous porn stars and international peacekeepers, some of the top new Swords recruits have decided to invade Palm Springs, rent a Content House and focus on nothing but creating some bareback fan videos. With award-winning director Marc MacNamara at the helm, these seven porn star secret agents are aching to unwind and unload as they spend the weekend filming POV-style videos of each other putting their holes and poles to good use. Cole Connor and Diego Sans are the first to arrive at the location, with both immediately grabbing their camera phones, getting naked and fucking raw all over the house's common areas. Chris Damned is next as he takes over a bedroom to film Lucca Mazzi sucking his knob and taking his big dick, pounding the bodybuilder's muscular bubble butt. Ready for a second round, Cole Connor's eyes are set on Luca del Rey as he 69s with the long-haired heartthrob, fucks him upside down and cums all over his open mouth. Reese Rideout then closes out the weekend by filming a POV video of Beau Butler sucking down his big cock before pounding the hunk's hairy hole across his bed. It's nothing but constant pumping and delicious cum-dumping in this latest installment of 'The Swords' saga, so grab your camera and get ready to press record inside NakedSword's Content House.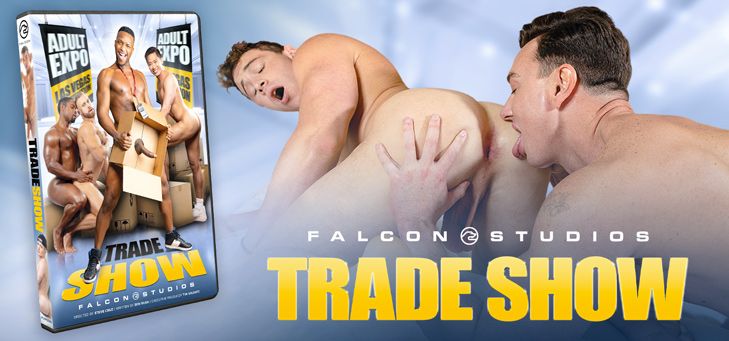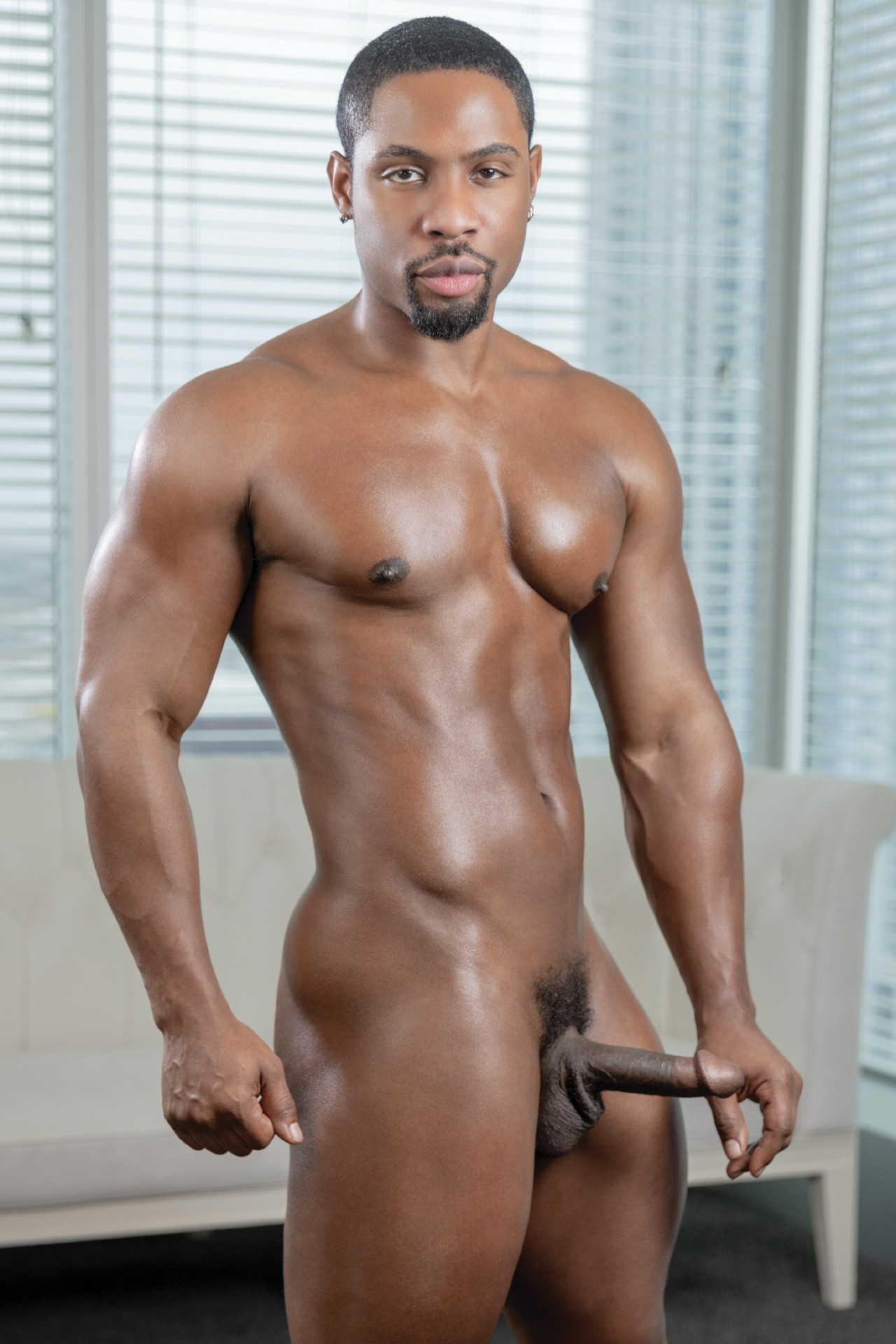 If you're drafting a list of the best bodies in gay porn, then it's inevitable that you're going to immediately write down the name of superstar DeAngelo Jackson. This man and his muscles are the definition of beefcake and if you need to see exactly what we're talking about, just check out his Falcon | NakedSword debut in Raging Stallion's SCRUM Balls to the Wall or his follow-up performance in Falcon Studios' Cumming Home For Christmas. Watch those bareback hookups and you'll see why DeAngelo Jackson rates near the top of any hottest bodies list. After you're done unloading to those scenes, you can continue your newfound DeAngelo obsession with Falcon's Trade Show and Hot House's The Dick Down. Featuring standout performances from DeAngelo, both of these projects, that just dropped on digital download and are about to debut on FalconStudios.com, should be considered a must-watch for any fan of this award-winning star.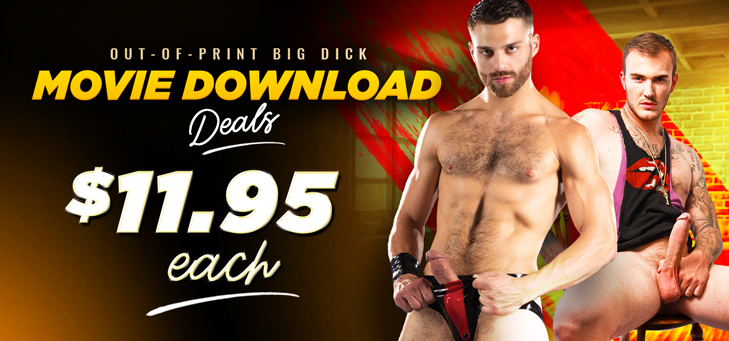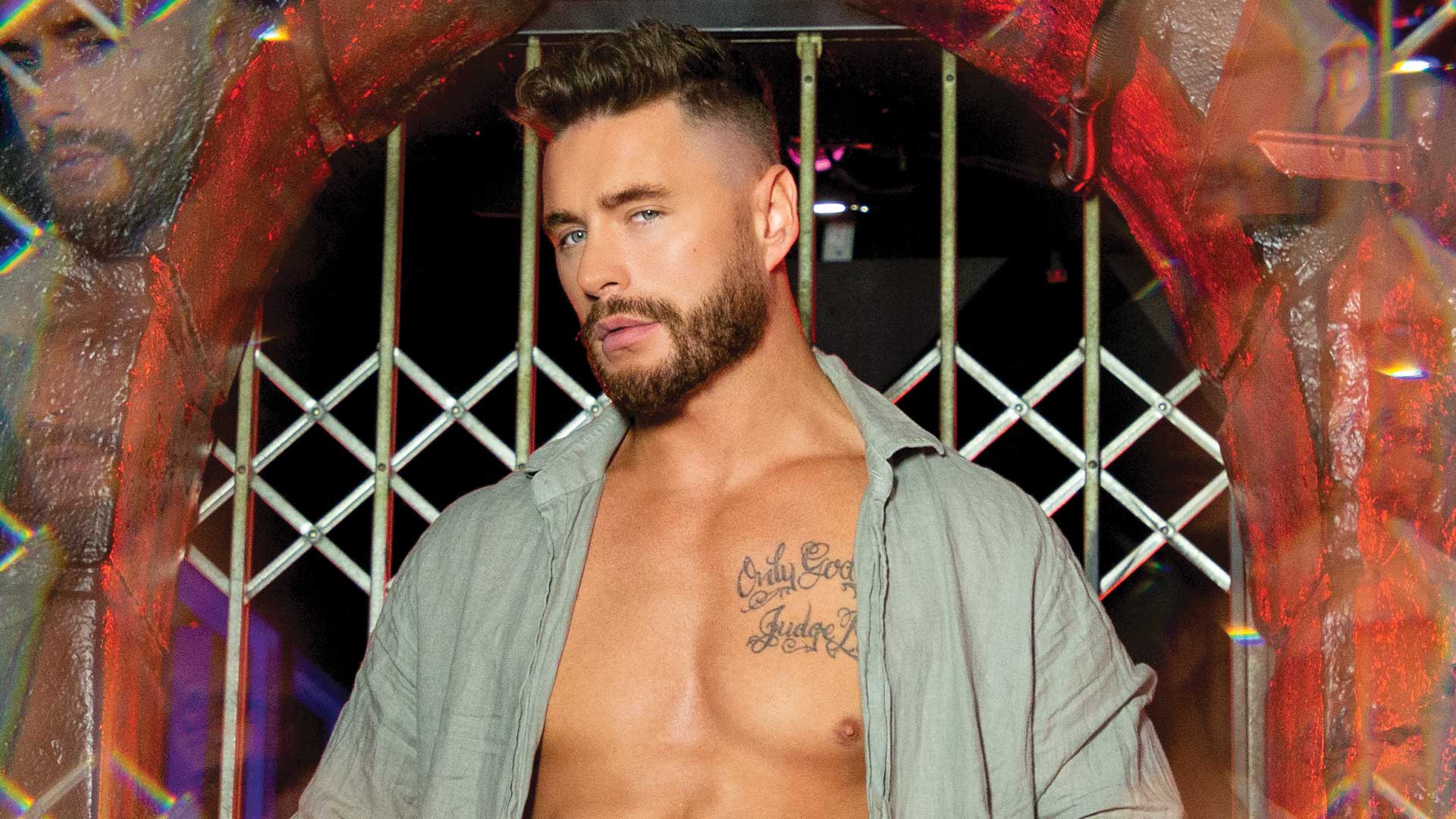 INTERNATIONAL SUPERSTAR JOSH MOORE EXTENDS EXCLUSIVE CONTRACT WITH FALCON | NAKEDSWORD
Gorgeous UK import Josh Moore has inked a deal that will extend his exclusive contract with all-male adult industry powerhouse Falcon | NakedSword. The company has several projects in development for Moore across its various brands and will mark its continued relationship with the sexy superstar at The Grabbys Europe in Torremolinos, Spain (April 20th – April 22nd). The deal was announced today by Falcon | NakedSword President and CEO Tim Valenti.

Click Here to Read the Full Story




Hot Membership Site Updates Available Now!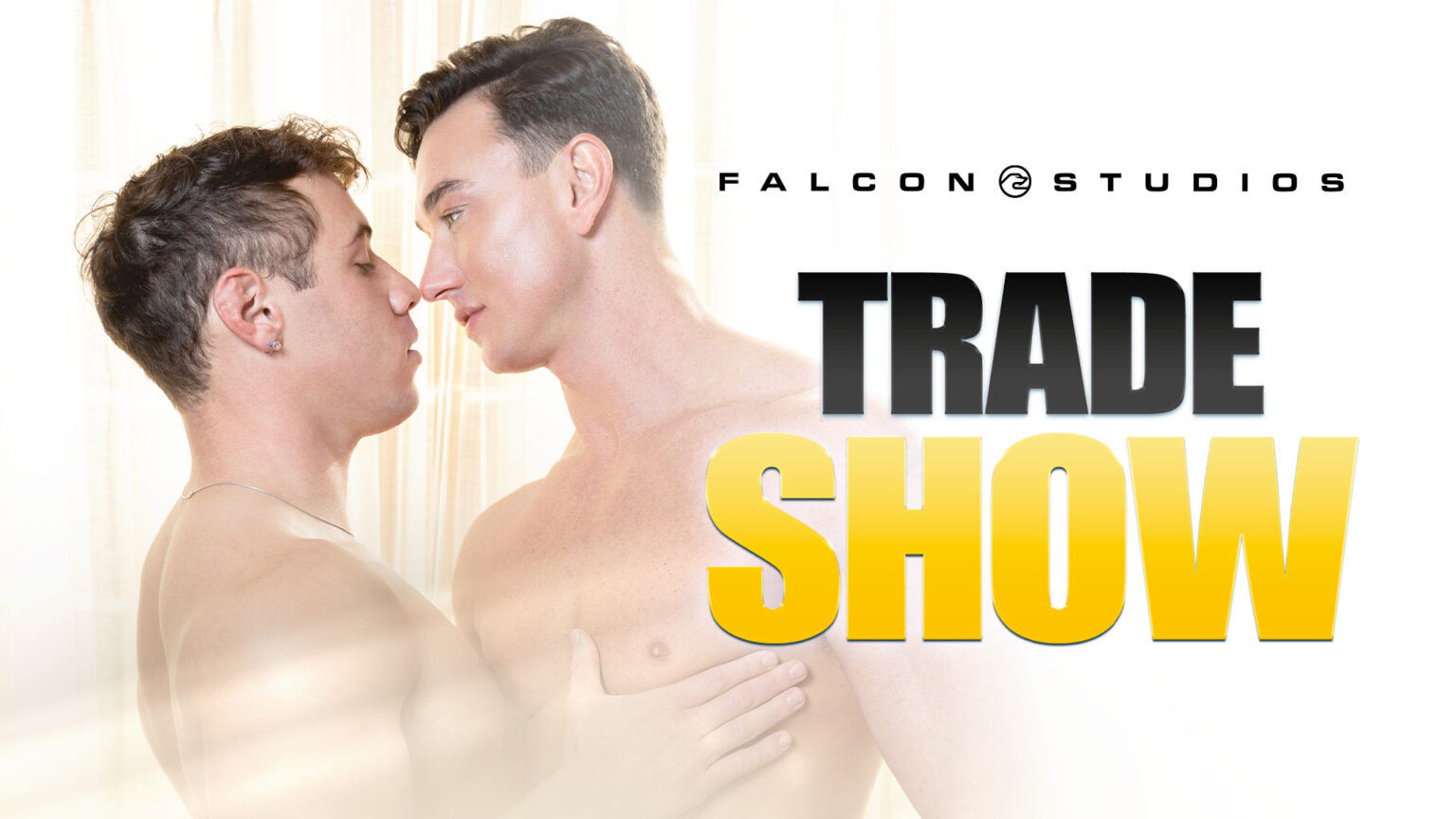 Superstar Cade Maddox Welcomes Muscled Newbie Kyle Fletcher To Falcon Studios' Trade Show
It's time for the annual Adult Toy & Novelty Show in Las Vegas, but, before Falcon's finest hit the Trade Show floor, the ripped gods must make sure they're more-than-familiar with their own products. To kick off Falcon Studios' latest project, director Steve Cruz and screenwriter Ben Rush are pairing two of the industry's most muscled men together for some serious hands-on learning. Starring award-winning Falcon | NakedSword Exclusive Cade Maddox and featuring the Falcon | NakedSword debut of studly Kyle Fletcher, the opening scene of Trade Show premieres tomorrow (Friday, April 14th) on FalconStudios.com.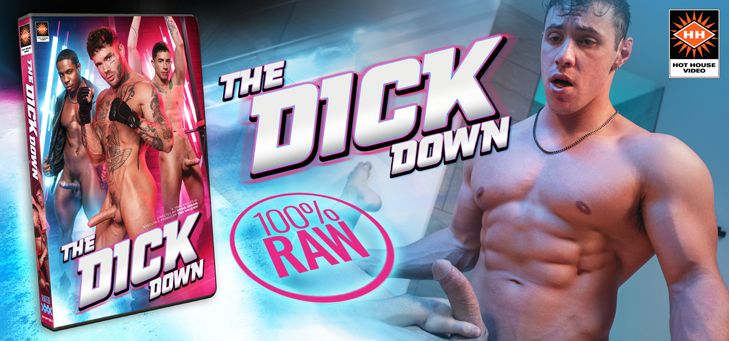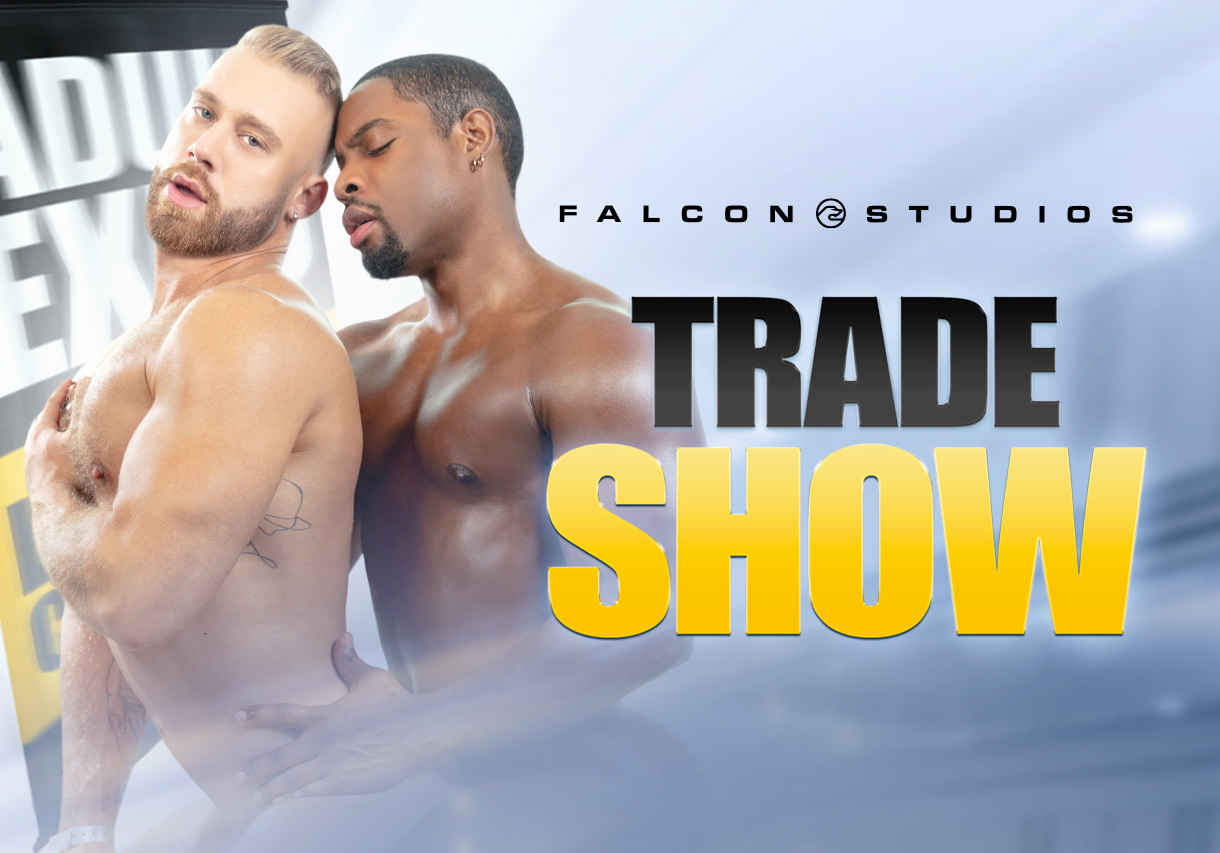 It's All-Hands-On-Dick As The Men Of Falcon Prepare For The Year's Hottest Trade Show - It's hard work pulling off the perfect TRADE SHOW, so roll up your sleeves and put some sweat into it! In the latest release from Falcon Studios, director Steve Cruz and screenwriter Ben Rush feature ten eager porn hunks who are giving – and taking – their all...
Read Full Story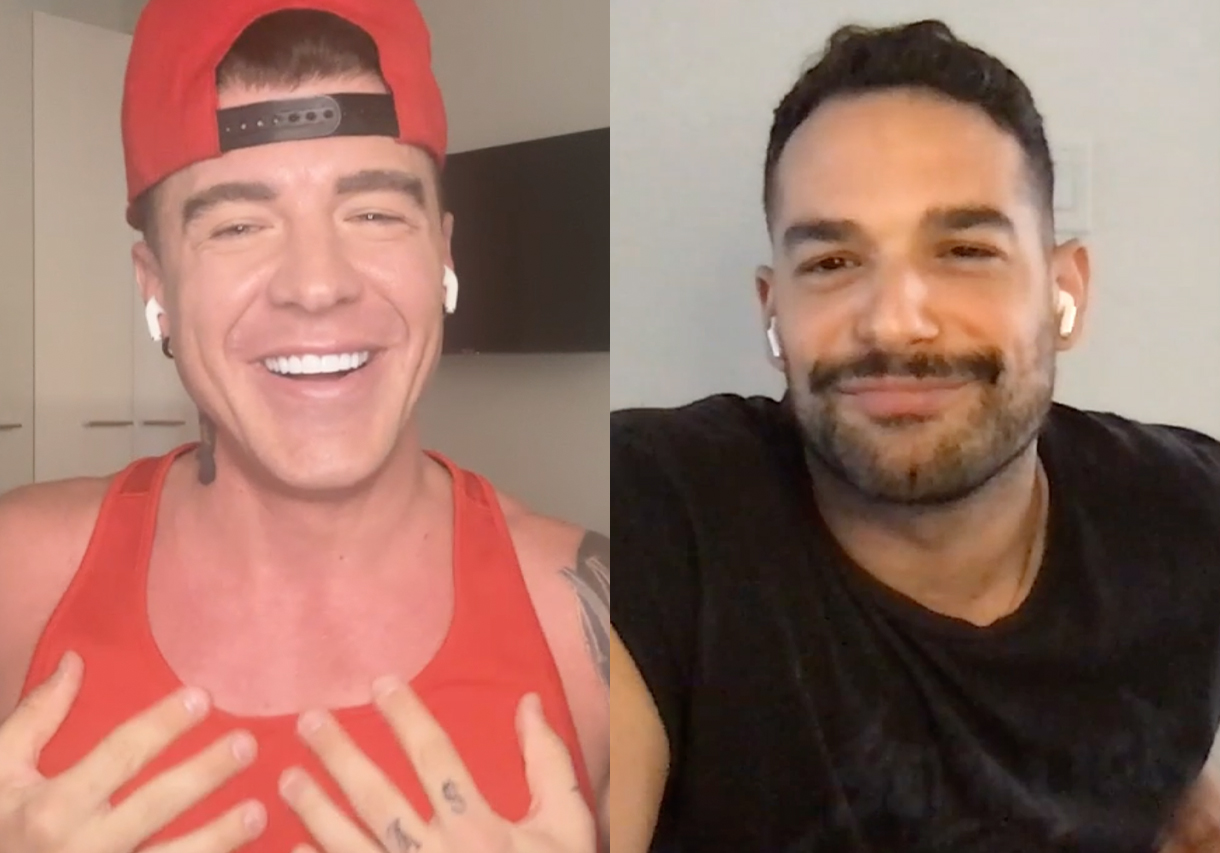 JJ Knight & Johnny Sibilly Get 'Dirrty' In New Interview - We're clocking in for another episode and getting ready to talk all about dirty jobs, co-workers, and co-stars with HACKS favorite Johnny Sibilly and Falcon Studios all-star JJ Knight. First though, Marc MacNamara and John Hill are dishing on Taylor Swift's Eras Tour,....
Read Full Story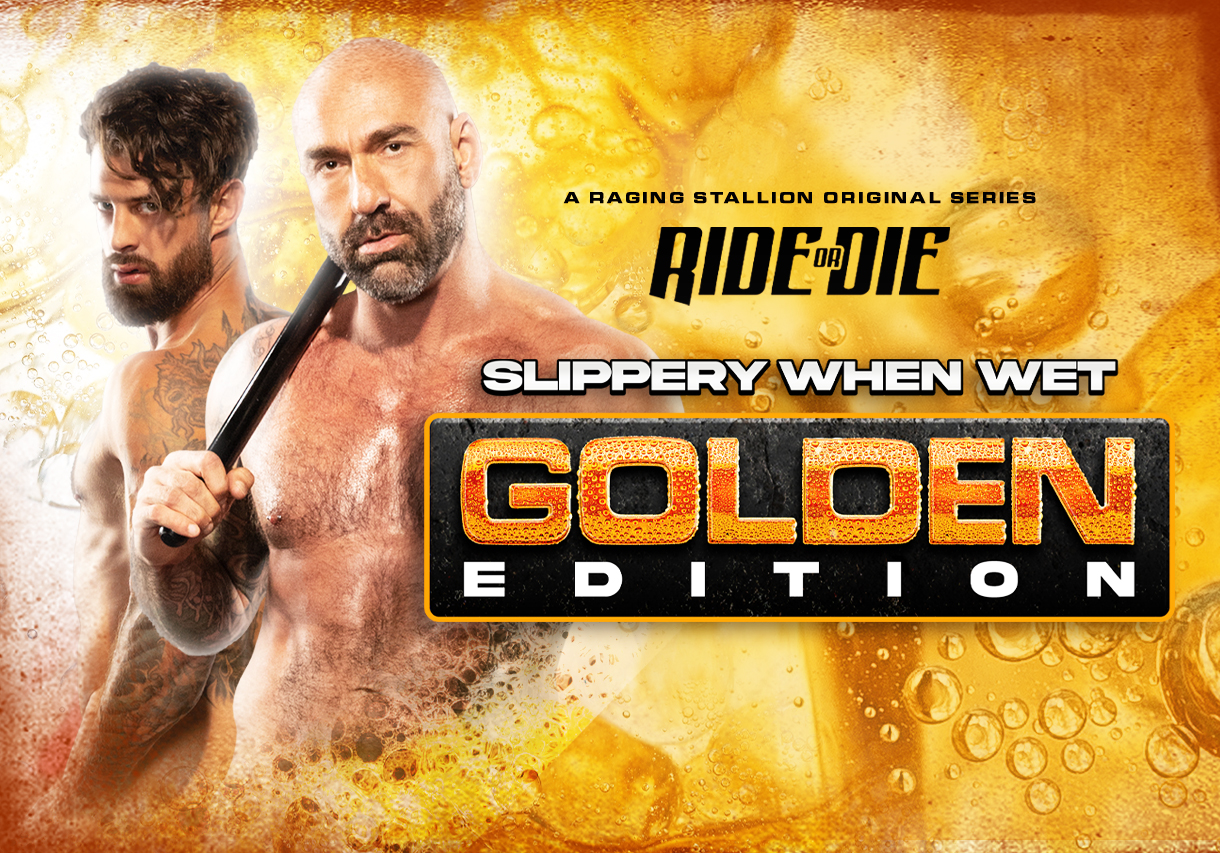 NakedSword Brings The April Showers With An Extreme Cut of the Ride or Die Scene That Was Too Hot For DVD - Following a Best Feature sweep at the GayVN, XBIZ and Fleshbot Awards, RIDE OR DIE has been reloaded with an all-new extended cut of popular scene SLIPPERY WHEN WET. The Golden...
Read Full Story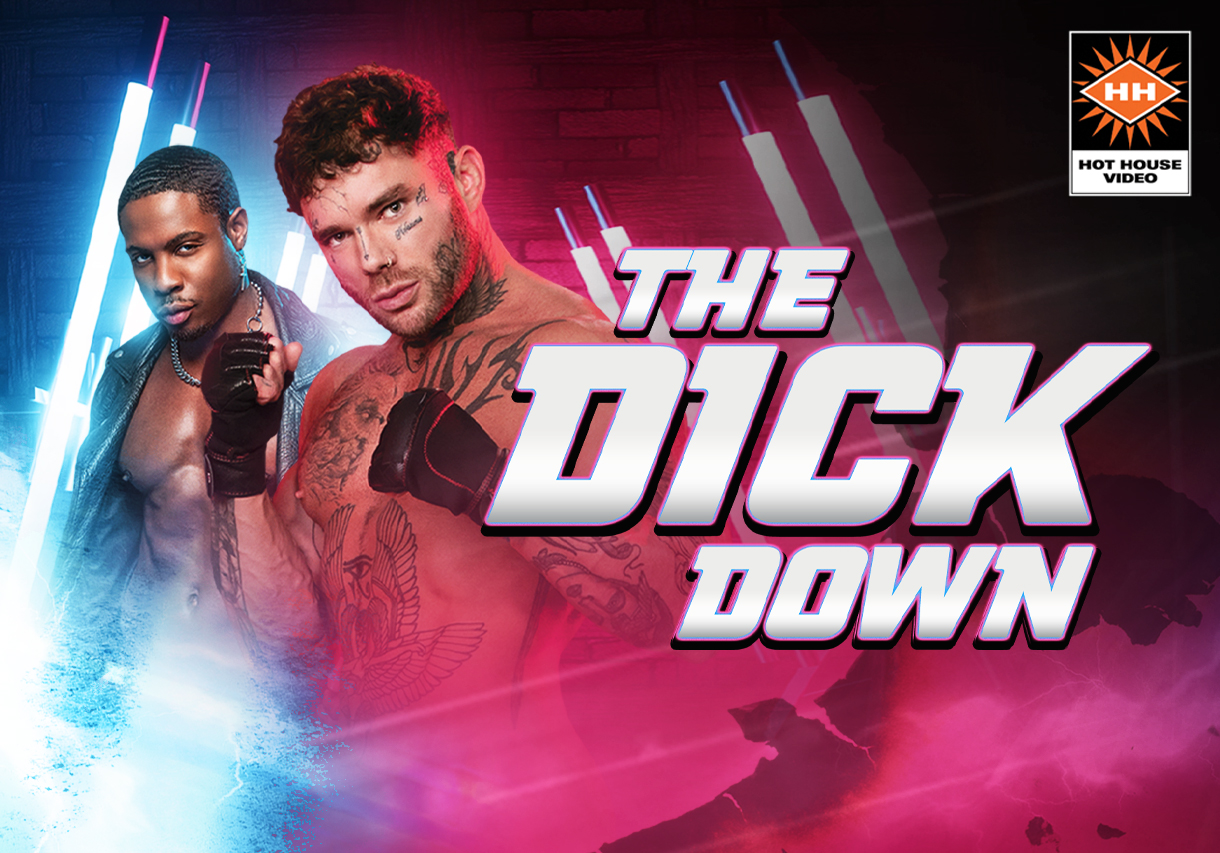 Hot House's Crew of Muscle Men Are Pumped and Ready For The Dick Down - Got bulging muscles? An open hole? Is your cock throbbing? Then you're primed and pumped for THE DICK DOWN. Director Ryan Brian returns to Hot House for the studio's newest film featuring a pack of eight bareback jocks who are always ready to dominate their...
Read Full Story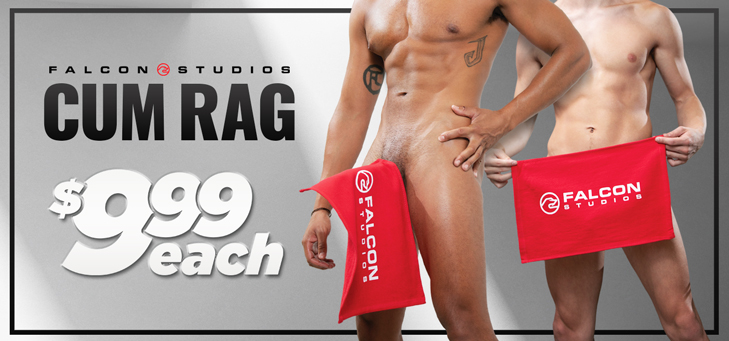 Shane Frost and Tony Capucci from Best Men, Part 1 - The Bachelor Party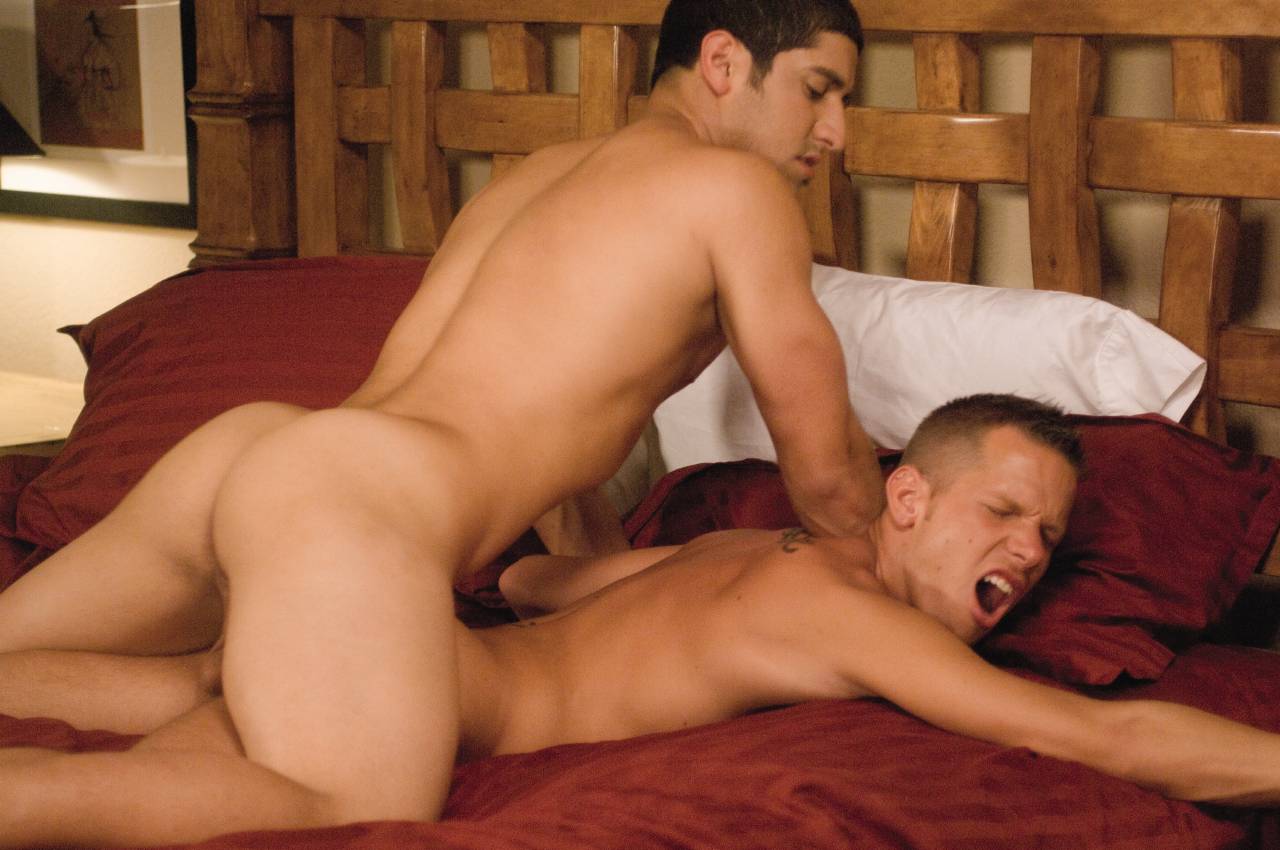 Tony Capucci passes out after having too much to drink, and in this vulnerable state, Shane Frost takes control. The resourceful stripper treats the drowsy bridegroom to some TLC as he plays with Tony's cock, dragging his tongue up and down the shaft. Then he stuffs the meaty pole inside his mouth. He rims Sleeping Beauty's hole and pendulous balls, then mounts his hard cock to ride. Suddenly Tony wakes up, surprised to find Shane screwed onto his dick. Annoyed at first, he quickly takes charge and gets serious, fucking the dancing queen real hard. He pounds away making Shane shoot his load, then stuffs his cock down the boy's throat, driving it in and out until he finally cums.