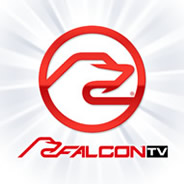 | | |
| --- | --- |
| | Check the listings in your Television Provider's Adult HD OnDemand Menu for: Men Of Miami, The OnDemand HD Release of NakedSword Originals, The Chosen Few starring Dante Colle, Alam Wernik, Logan Moore & more! |


| | |
| --- | --- |
| HUNT - Issue #298 | February 17, 2023 |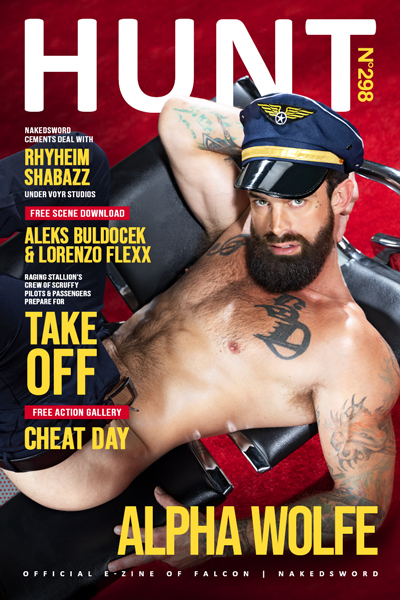 Hey all you frequent flyer fuckers,

Unfasten those seatbelts and place your seat in a horizontal position, because we're getting ready to jet off around the world with a crew of bricked-up porn stars for this latest issue of HUNT!
First up in Breaking News, the pervy pilots and passengers of Raging Stallion are preparing to get off and Take Off for the studio's just-released new movie.
Pilot Alpha Wolfe then guides us towards his first-ever HUNT eZine Model Spotlight where we're taking a look at his recent hotel hookup for Raging and his other must-see fucks.
We'll then reroute to Brazil for our Special Feature where NakedSword X VOYR is releasing a brand new batch of exclusive scenes from executive producers Tim Valenti and Rhyheim Shabazz debuting on HUNTFORMEN.com.
Over in the Free Action Gallery, the men of Palm Springs are celebrating Cheat Day with the sexiest snapshots from Falcon Studios' hit bareback film.
Our newest batch of Studio News is then packed with Best of Max Konnor Bareback, an interview between hung porn superstar Josh Moore and award-winning director Marc MacNamara and Sean Xavier's self-sucking talents.
We'll even be sharing links to some dapper deals with the Presidents' Day DVD Blowout and the Suited Scene Sale in the Falcon | NakedSword store. You'll also get the chance to get your hands on some NakedSword & Hard Friction Movie Download Discounts and Super Jock & Sports DVD Savings.
If all the baggage handling in Take Off put you in the mood for more airport fuckery, then be sure to check out the Free Scene Download with Aleks Buldocek and Lorenzo Flexx's hookup from the Raging Stallion film TSA Checkpoint.
Safe travels,
The HUNT Men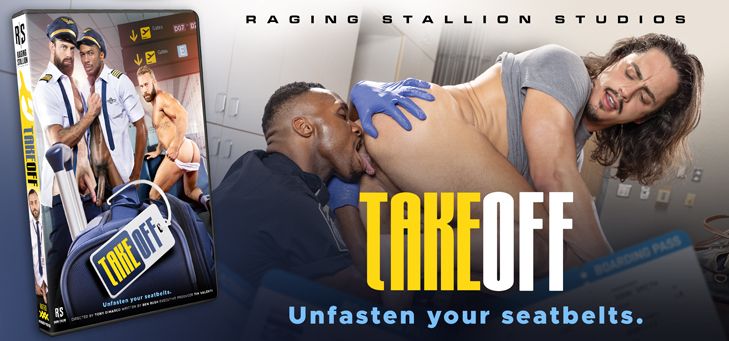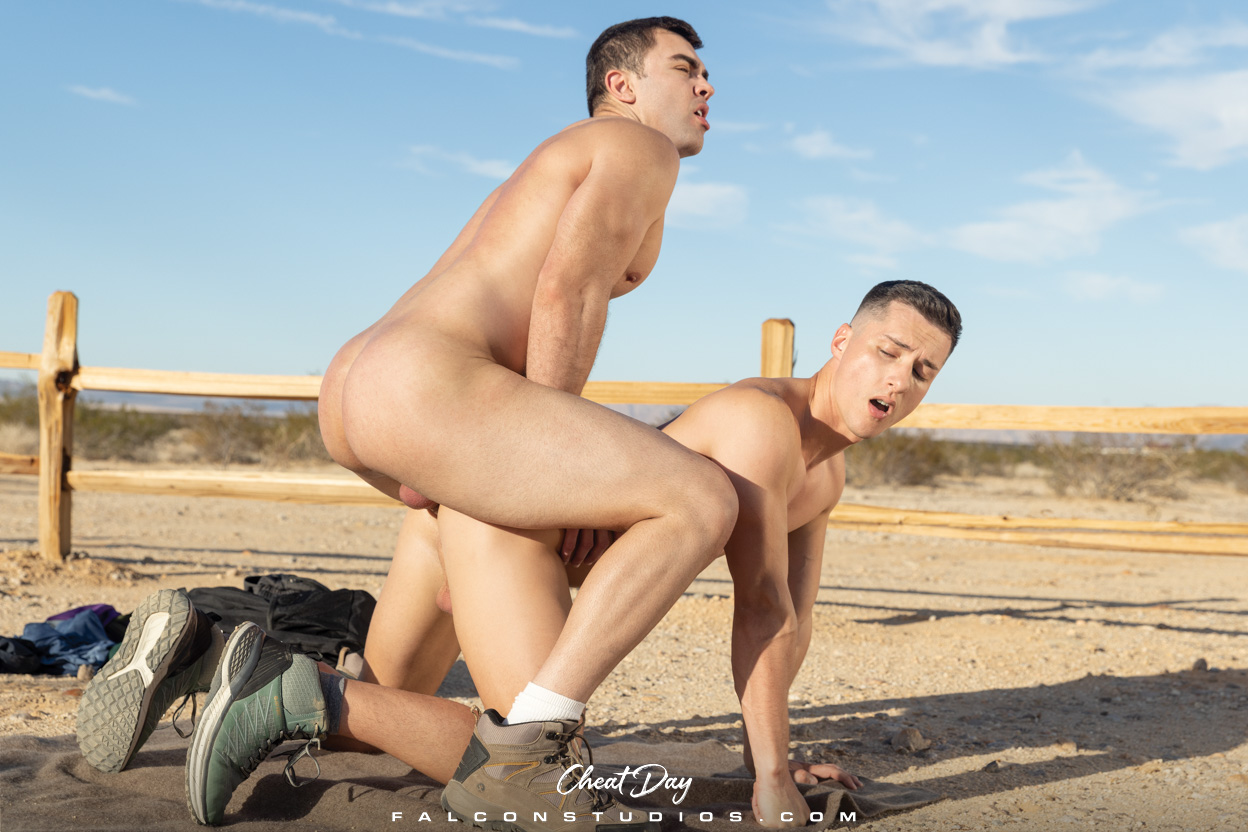 Trevor Brooks and Chris White have had a deep bond and a rock-solid relationship for nearly seven years. The secret to their longevity? Cheat Day. Twice a year, they give each other a free pass to refuel their engines by fucking other guys. So, while Trevor is taking exclusive Cade Maddox's enormous raw cock in his uniquely accommodating asshole, Chris joins a bareback bro-down with newcomer Brock Brodie and the gorgeous Kane Fox at a secluded desert cabin. It's not long before horny hikers Alexander Müller and Tristan Hunter overhear Chris's loud three-way and can't help but drain their own hard dicks in the middle of the open sand. Meanwhile, with Trevor and Chris otherwise occupied, their pool man, Sean Xavier, and gardener, exclusive Beau Butler, give up on taking care of business so they can take care of each other in their bosses' backyard. All good things must come to an end, though, and, by dawn, Trevor and Chris reunite in their Palm Springs home for something even better – passionate and connected sex that strengthens their true commitment to each other. So mark your calendars for Cheat Day because, after all, who doesn't love a snack between meals?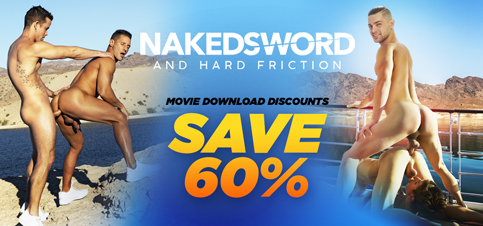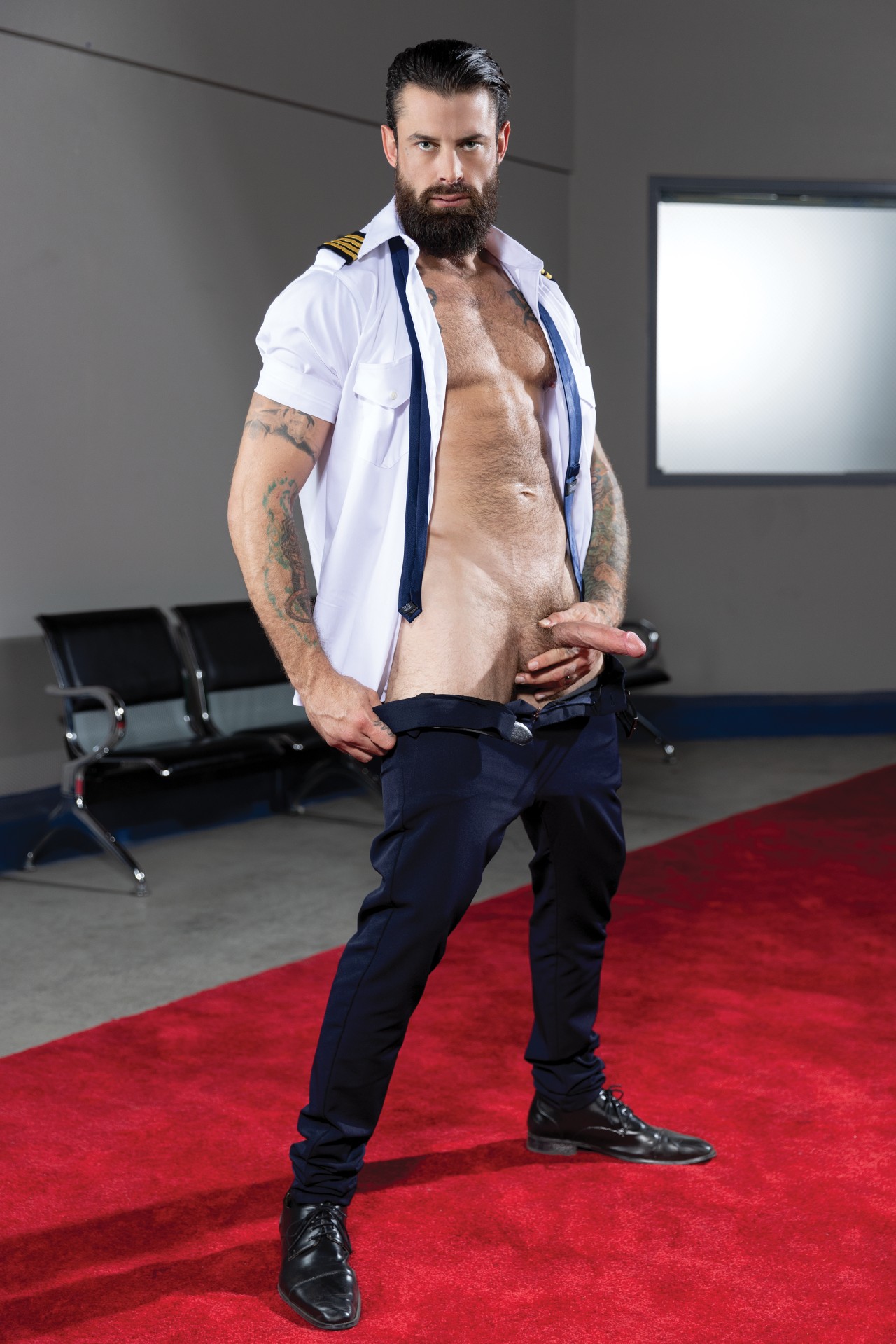 The hottest bearded porn star working in the industry today? The hottest bearded porn star working in the industry today? You already know that this horny honor has to go to Raging Stallion favorite, and sexual virtuoso, Alpha Wolfe. Ever since debuting in Mountain Tops for the studio in early 2021, this versatile 6'4" performer has gone on to steal the spotlight in major scenes like the foursome in Get A Room Too, two different vids for Big Load Movers, and that unforgettable finale threeway for the NakedSword Originals hit Bred & Breakfast: The Come Inn. He even starred in a whopping three different episodes of the award-winning mini-series RIDE OR DIE. Now, pilot Alpha Wolfe and his hairy eight inches can be seen trading in the cockpit for some cock in the debut fuck for Raging Stallion's latest project, Take Off. There's just no stopping this raging Wolfe and we can't wait to see the next move from this furry flip-fucking hunk!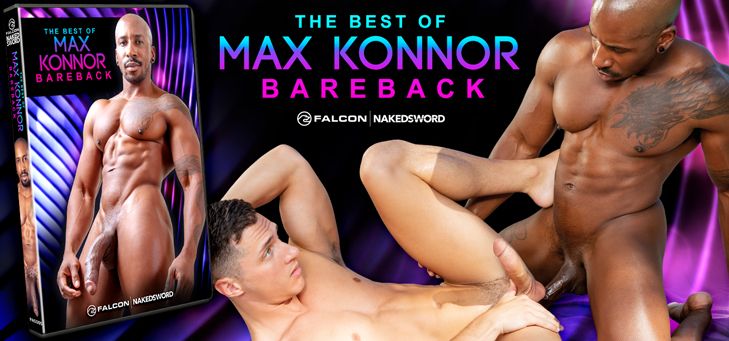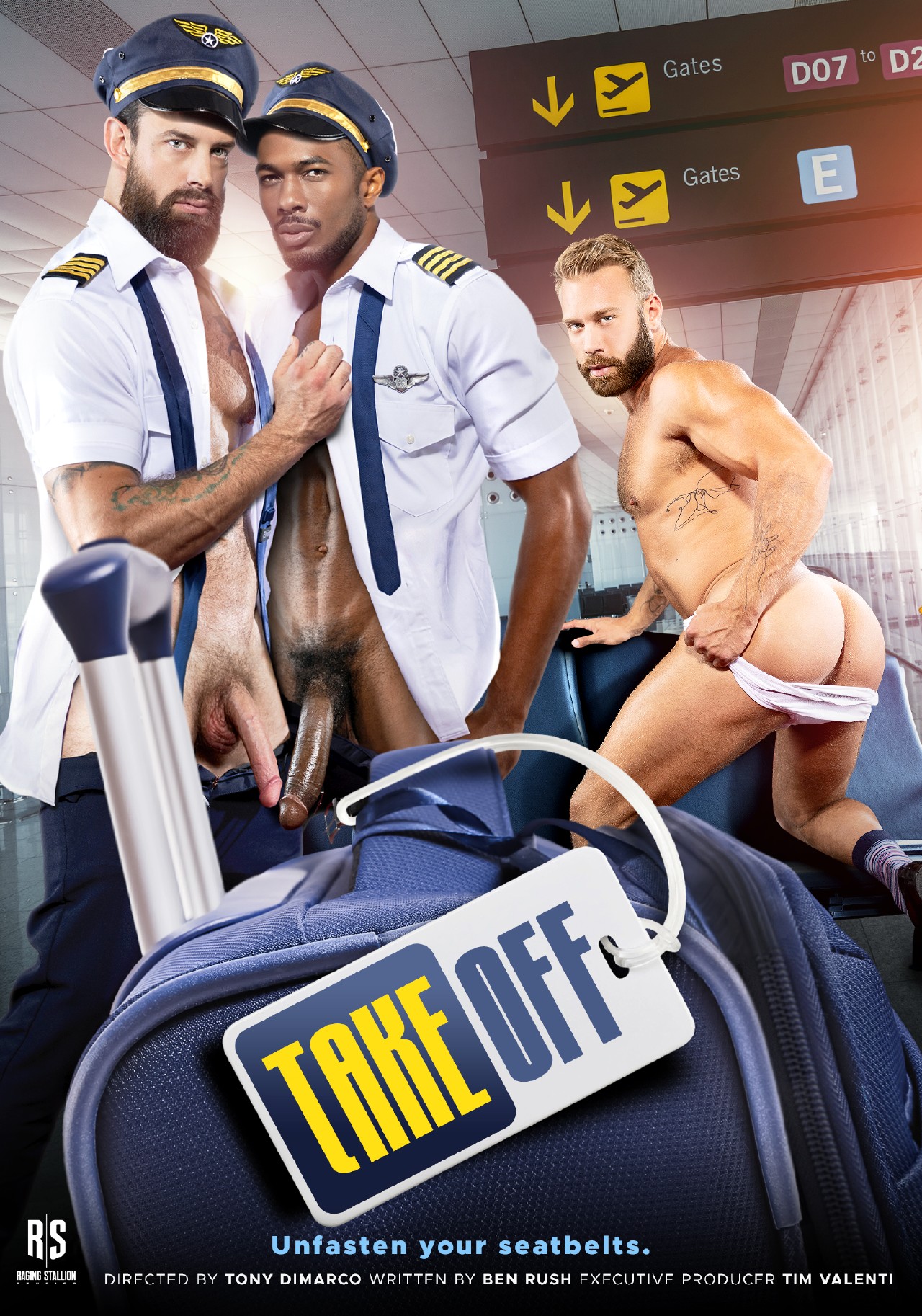 Raging Stallion's Crew Of Scruffy Pilots & Passengers Prepare For TAKE OFF
Unfasten your seatbelts and put your seat backs in the horizontal position as award-winning director Tony Dimarco and screenwriter Ben Rush invite you to Take Off with the scruffy studs of Raging Stallion. Featuring a standout cast that includes exclusives Beau Butler, Andre Donovan, Drew Valentino and Luca del Rey, this brand-new movie reveals exactly what happens when a crew of pilots, passengers and perverts are left stranded and horny in a busy airport. Take Off debuts today Friday, February 17th on RagingStallion.com and is now available as a DVD a digital download in the Falcon | NakedSword store.

Click Here to Read the Full Story




Hot Membership Site Updates Available Now!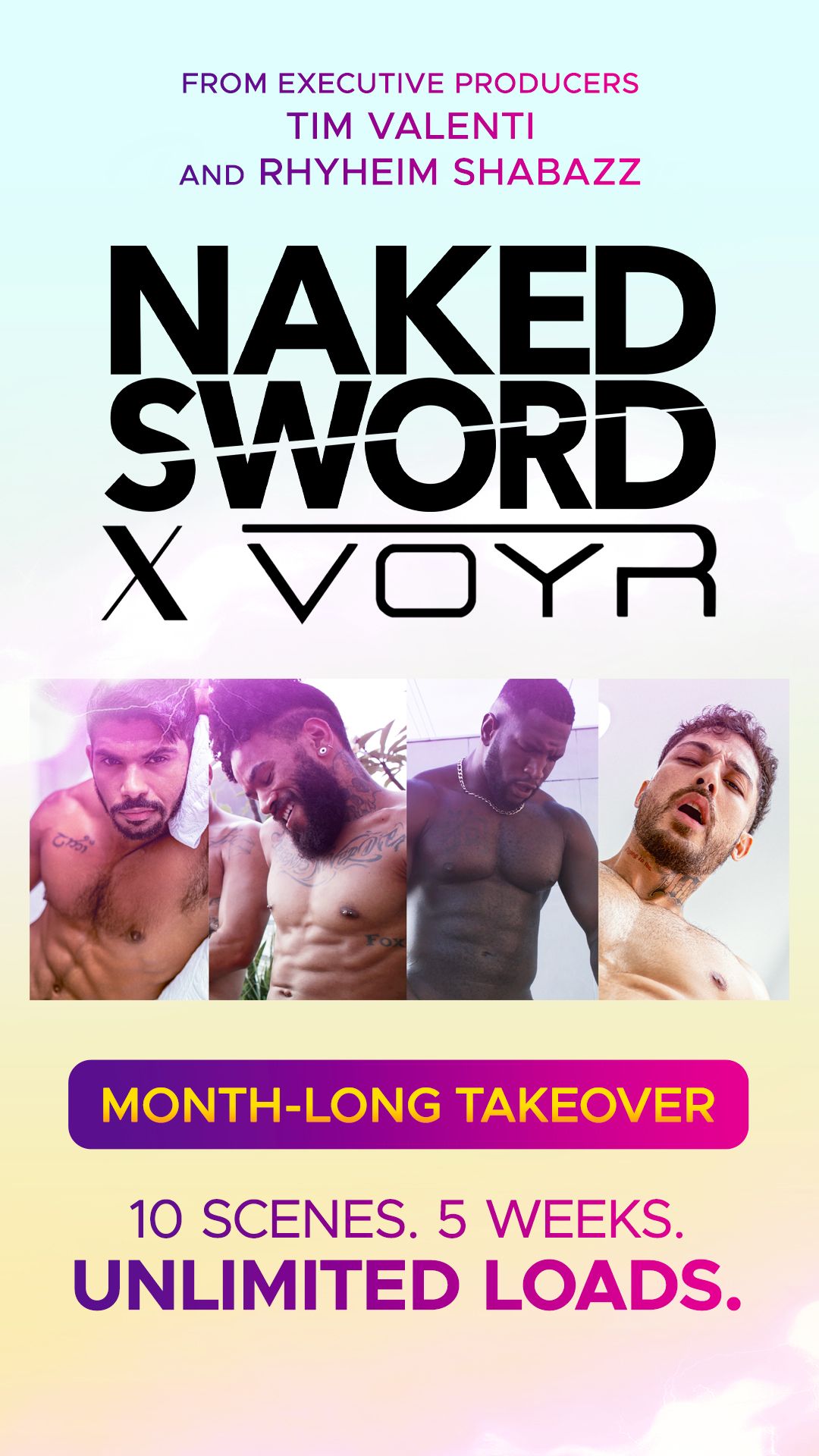 First of 10 NAKEDSWORD X VoyR Scenes Executive Produced by Rhyheim Shabazz now Available on HUNTFORMEN.COM
Falcon | NakedSword President and CEO Tim Valenti today announced that HuntForMen.com has inked a first-of-its-kind deal with VOYR, the venerated production company led by industry powerhouse Rhyheim Shabazz. Over the next five weeks, HuntForMen.com will feature a NakedSword X VoyR site takeover, showcasing an exciting cast of stunning men. Two new scenes are set to debut each week exclusively on HuntForMen.com.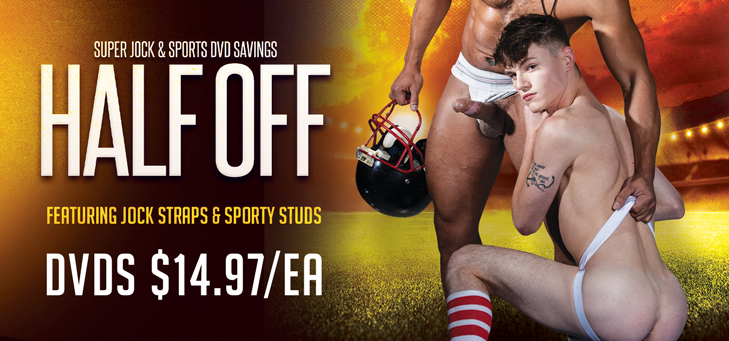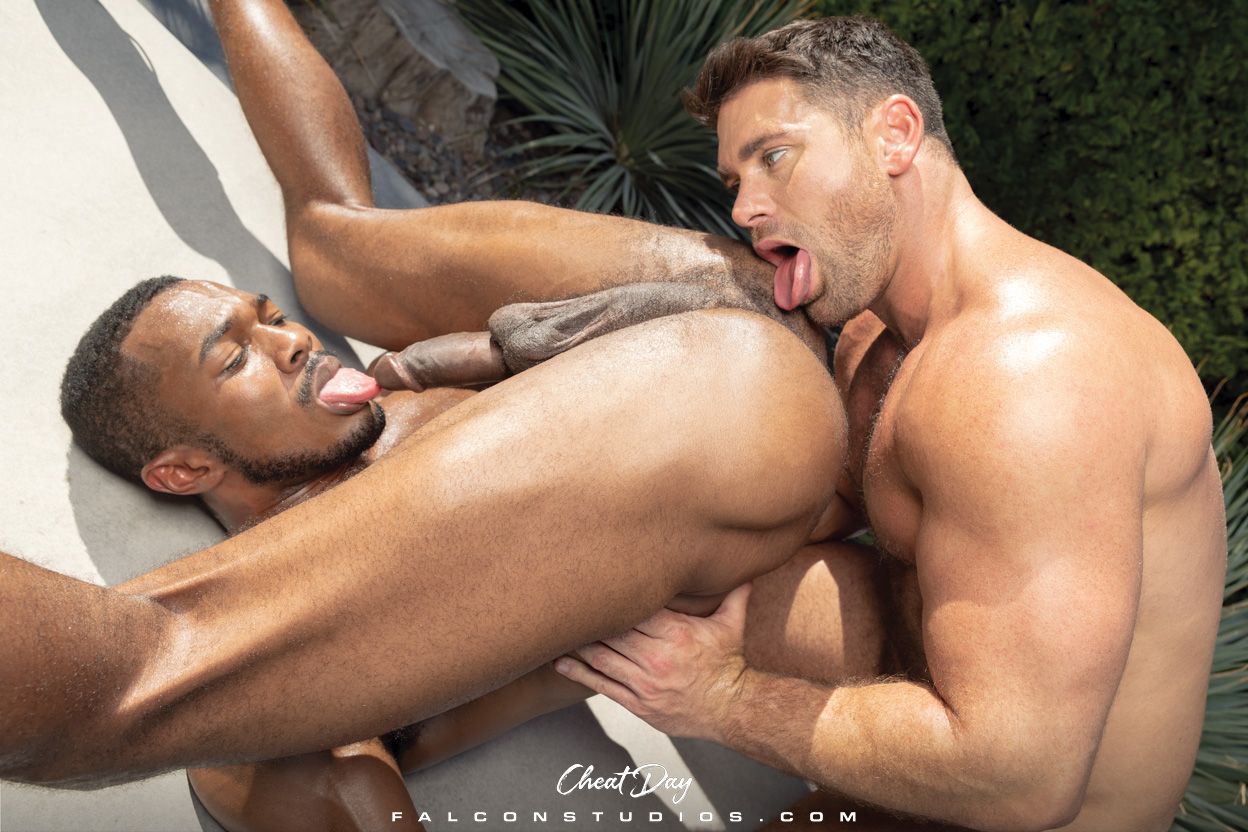 GORGEOUS STUD SEAN XAVIER ADDS SELF-SUCKING TO HIS CHEAT DAY MENU - Loving yourself is one of life's greatest pleasures, and this Friday, February 17th, sexy Sean Xavier shows fans just how skilled he is at making himself feel good. In the third scene of Falcon Studios' hit film Cheat Day...
Read Full Story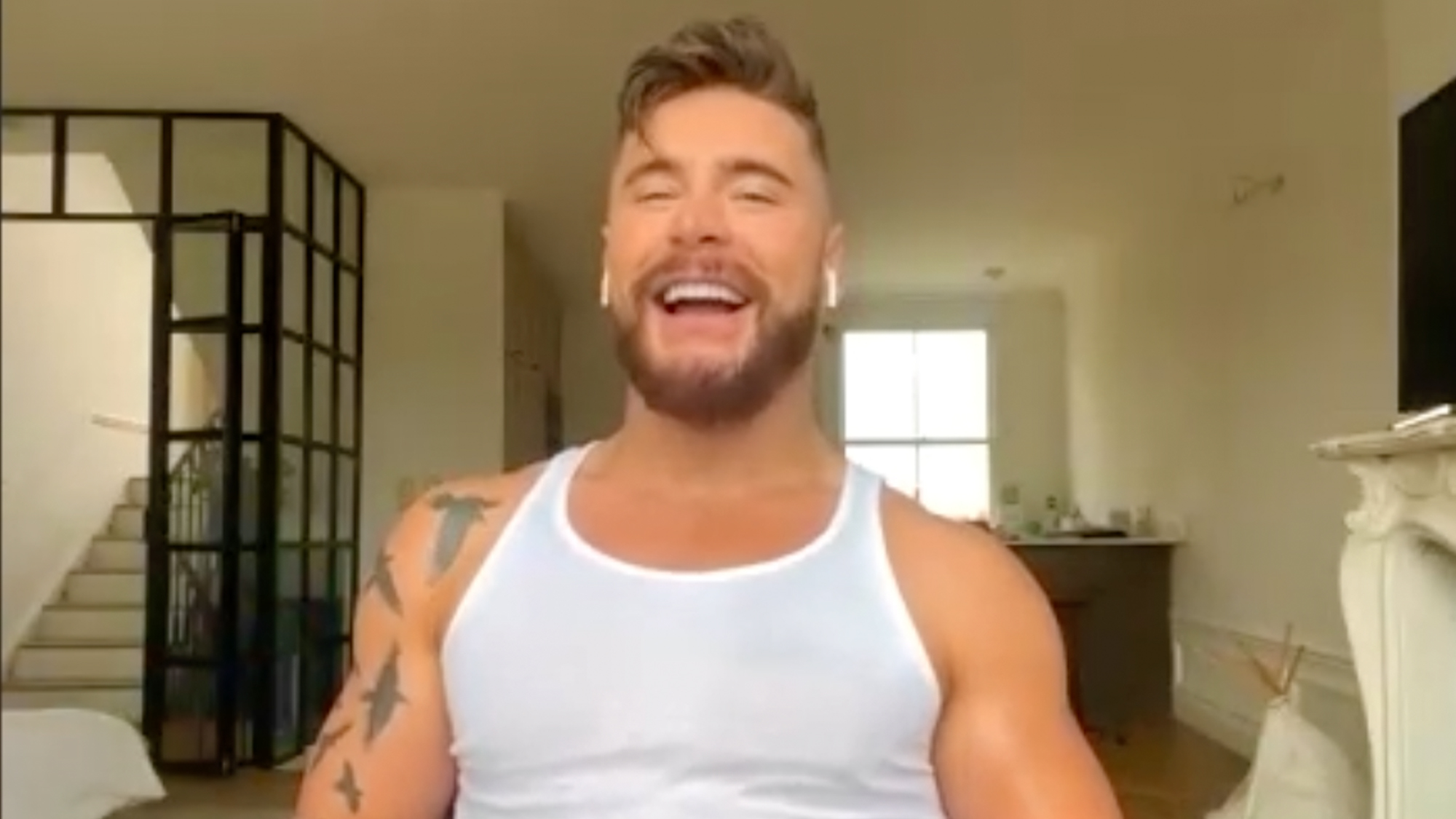 JOSH MOORE SPILLS ON BATHHOUSE VISITS W/ DEVIN FRANCO - For his next big interview with The Swords: First Mission cast, director Marc MacNamara is sitting down with Josh Moore to chat about his bathhouse visits with Devin Franco, why he wants Donald Trump to take a truth pill, and what it was...
Read Full Story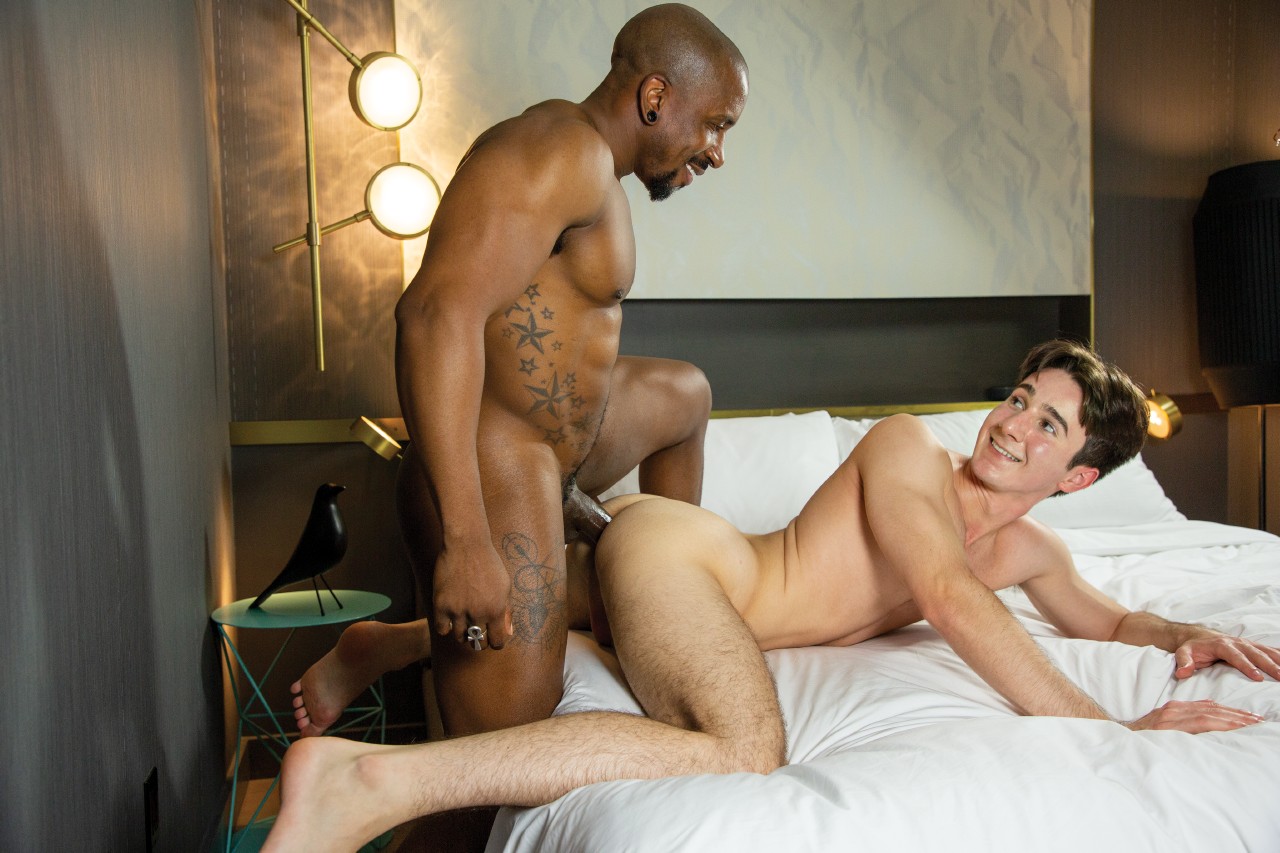 FALCON | NAKEDSWORD EXCLUSIVE GETS THE SUPERSTAR TREATMENT IN BEST OF MAX KONNOR BAREBACK - Where's the best place to see Falcon | NakedSword Exclusive Max Konnor and every single one of his mouthwatering 10 inches? Look no further than the must-have Best Of Max Konnor Bareback – the scorching stud's debut compilation...
Read Full Story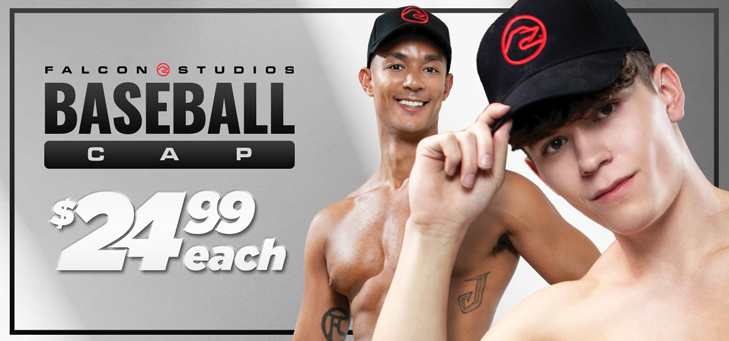 Aleks Buldocek and Lorenzo Flexx from TSA: Checkpoint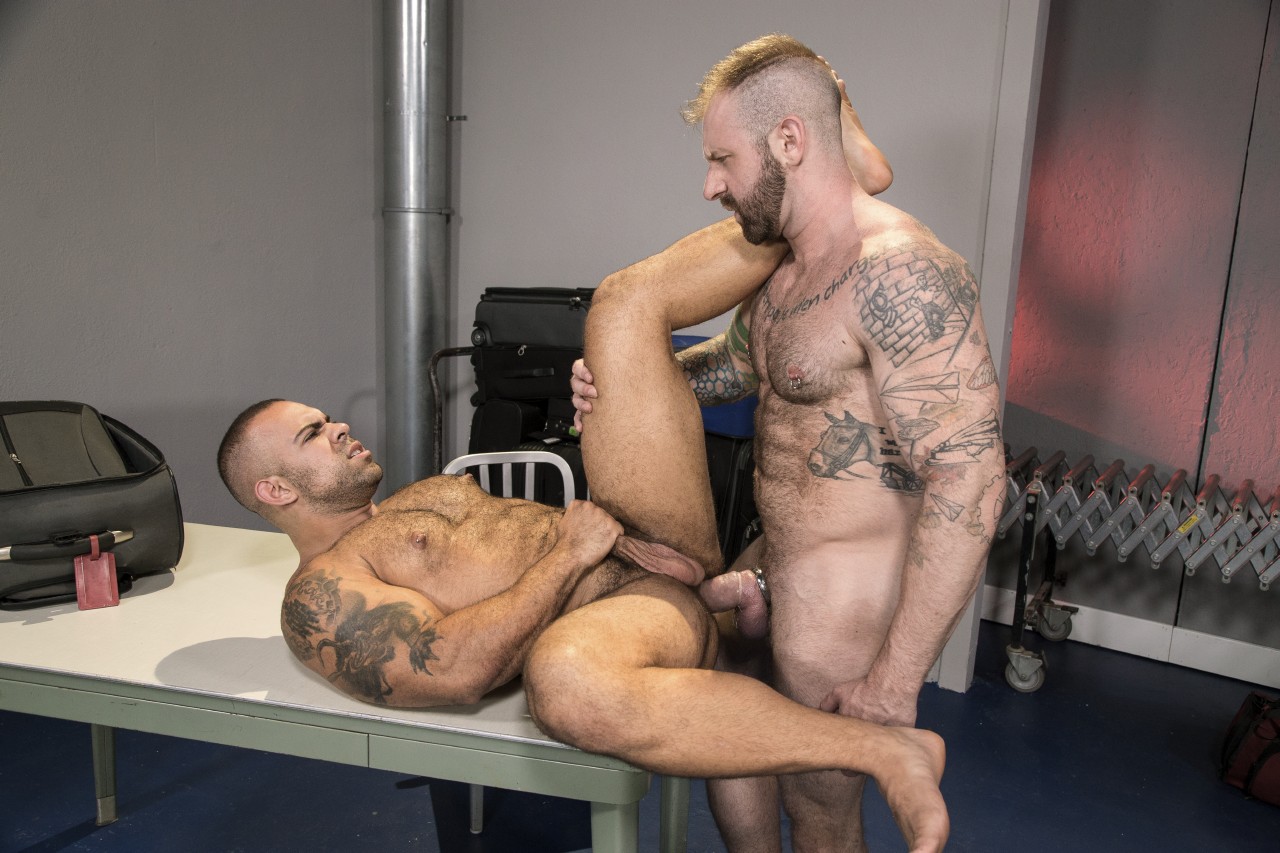 Lorenzo Flexx and Aleks Buldocek are airline baggage handlers and when they take it upon themselves to have a little fun going through some bags, they find a few things to make their day a little brighter. Lorenzo tries on some used underwear and Aleks finds a stash of sex toys that makes Lorenzo beg for his co-worker to shove one of the dildos up his ass. The small toy isn't enough for Lorenzo so Aleks pulls out a giant rubber dong and slips it all the way into Lorenzo's hairy bubble butt. Lorenzo wants the real thing so Aleks obliges him by standing up and slipping his extra-large cock into Lorenzo's fully stretched hole. Aleks' giant balls swing and slap on Lorenzo's fuzzy taint as Aleks drills away, keeping a steady pace to fill his buddy full. Aleks wants to see Lorenzo's face as he gets plowed, so he throws the stud on his back and keeps up his relentless fuck session. Lorenzo loves the feeling of Aleks deep inside of him and lets his inhibitions go to blow a load of spunk all over his hand. It's a thick mess and after watching Lorenzo gobble up every drop, the tatted muscle daddy sprays his giant cock all over the floor.

You have received this email because you requested email updates from Falcon | NakedSword be sent to: %%EMAIL_ADDRESS%%
This is an advertisement. %%PLUGIN_Unsubscribe: 183936-Unsubscribe%%
Please add reply@huntezine.com to your address book or safe senders list to ensure that these emails arrive in your inbox.
© 2023 Silver State Services, LLC. All Rights Reserved. HUNT eZine, 4011 W. Oquendo Rd. Unit A. Las Vegas, NV 89118

Records required to be maintained pursuant to 18 U.S.C. 2257 and
C.F.R. 75 are kept in the following location by the Custodian of Records:
Custodian of Records
4011 W. Oquendo Rd. Unit A.
Las Vegas, NV 89118