| | |
| --- | --- |
| HUNT - Issue #295 | January 6, 2023 |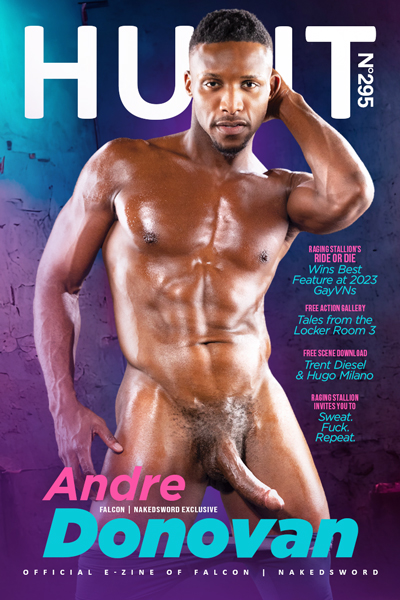 Hey hot jocks,

Happy New Year! We're ripe and ready to get into our first issue of 2023, so let's just jump straight into what we're sure is our sweatiest issue to date.
First up in Breaking News, the muscled men of Raging Stallion are throwing on their worn-out jockstraps and hitting the gym for the DVD & Downloads release of Sweat. Fuck. Repeat.
Our love for horny athletic cock continues in our Free Action Gallery where you can take a peek at the men in Falcon Studios' favorite locker room with Tales from the Locker Room 3.
Sweat. Fuck. Repeat. star Andre Donovan then takes a step out of his musky gym and heads straight into this issue's Model Spotlight where we're showing off all of the recent bareback projects from this Falcon | NakedSword Exclusive.
Scrolling down to the Special Feature, we're congratulating everyone in the Falcon | NakedSword family that took home a trophy during the 2023 GayVN Awards and telling you where you can watch all these newly honored films!
There are even more gay porn premieres over in Studio News. Be sure to check out the release of Fetish Force's Parking in the Rear along with the debut scenes from Falcon's Tales from the Locker Room 3 and Raging Stallion's Sweat. Fuck. Repeat. Plus, we've got the latest episode of the Discretion Advised podcast featuring NakedSword Originals star Ricky Roman and RuPaul's Drag Race winner Bianca Del Rio.
On top of all that, you can get into the Awarded DVD & Movie Download Sale and Nominated & Award Winning Scene Sale on the Falcon | NakedSword Store where diehard fans can get some deep-dick discounts on the most nominated films from this and past award seasons.
If the swollen gym action from Sweat. Fuck. Repeat. put you in the mood for more sweaty studs, then head over to our Free Scene Download where you can enjoy Trent Diesel and Hugo Milano's opening fuck from Raging Stallion's Brutal Part 2.
Happy pumping,
The HUNT Men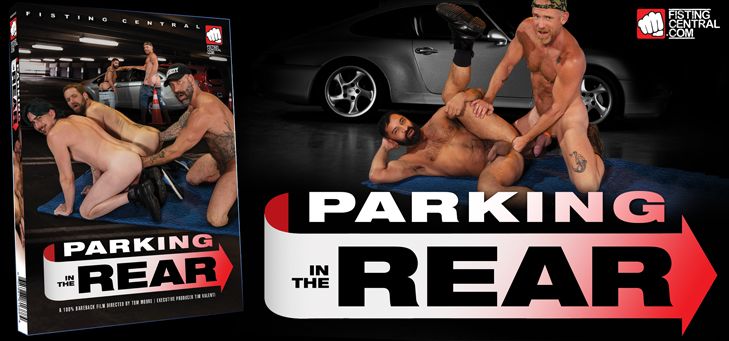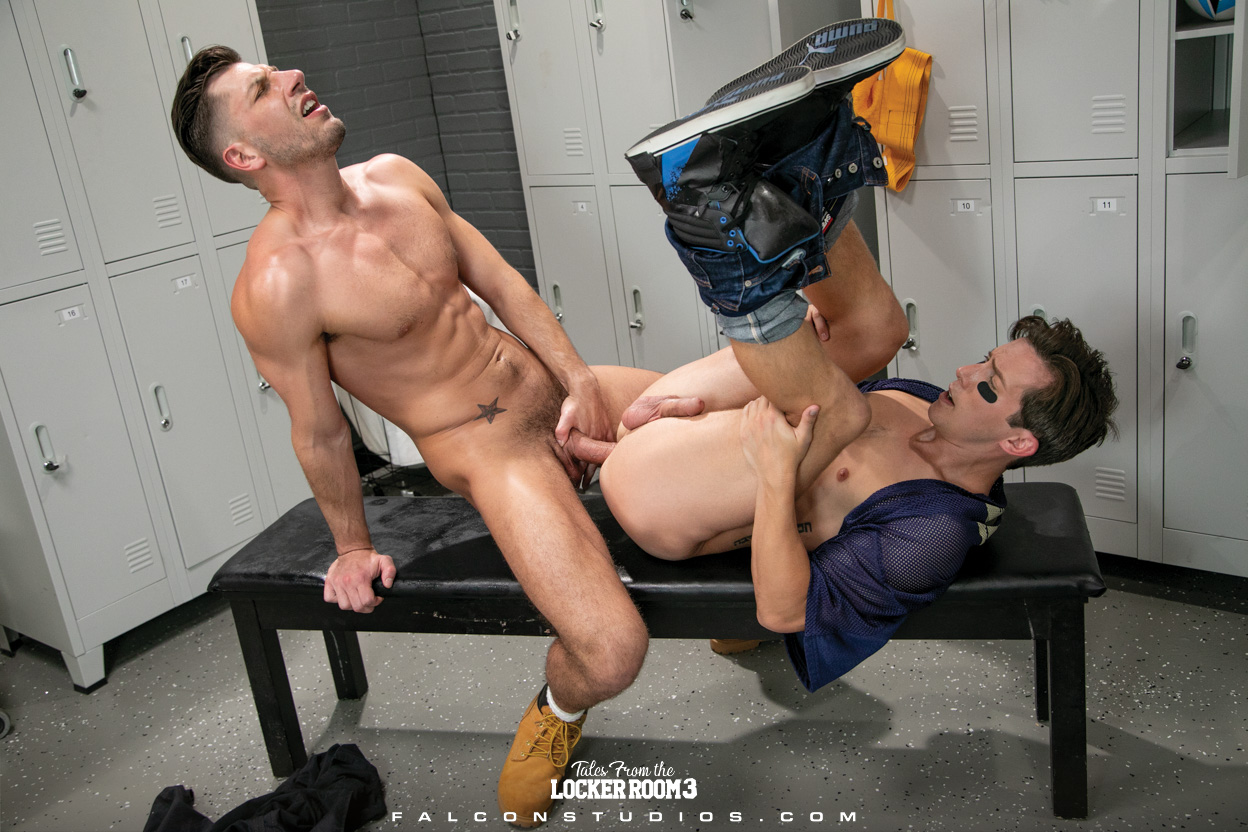 Few outsiders know what actually happens in the depths of a men's locker room when no one is around to see, but Falcon's finest are here to unveil every last one of these dirty hookups with Tales from the Locker Room 3. From award-winning director Chi Chi LaRue, this third installment of Falcon's acclaimed 'Locker Room' series sees a hot load of new and returning jockstrap-sniffing pervs that aren't afraid to use the team's locker room as their own person fuck palace. The horned-up football fuckers aren't the only ones getting in on the action though – even custodian Jordan Starr gets his big dick wet as he stays late to fuck Coach Devin Franco and shove his mop handle up his tight hole. The next morning, team doctors Bruce Beckham and Taylor Reign are taking a look at jock Drake Von when the student athlete's bushy cock accidentally gets hard during his examination. Over in the team showers, Michael Boston is toweling off when he notices that teammate AJ Sloan can't stop staring at his naked body. The day goes on and with almost everyone heading out, Isaac Parker runs back to his locker to find janitor Jordan Starr face-deep in his jockstrap, inhaling the ripe scent of his sweaty balls. The jock sniffing continues when football stars AJ Sloan and Jake Waters catch coach Devin Franco hoarding the team's used jockstraps before barebacking him at both ends right in the middle of his office. Now that you know everything that goes down behind closed doors, just sit back, unzip and imagine you're taking a deep whiff of a man's worn jock as Falcon tells this third round of Tales from the Locker Room.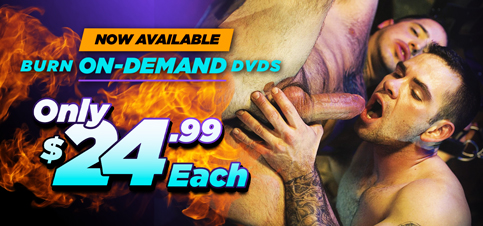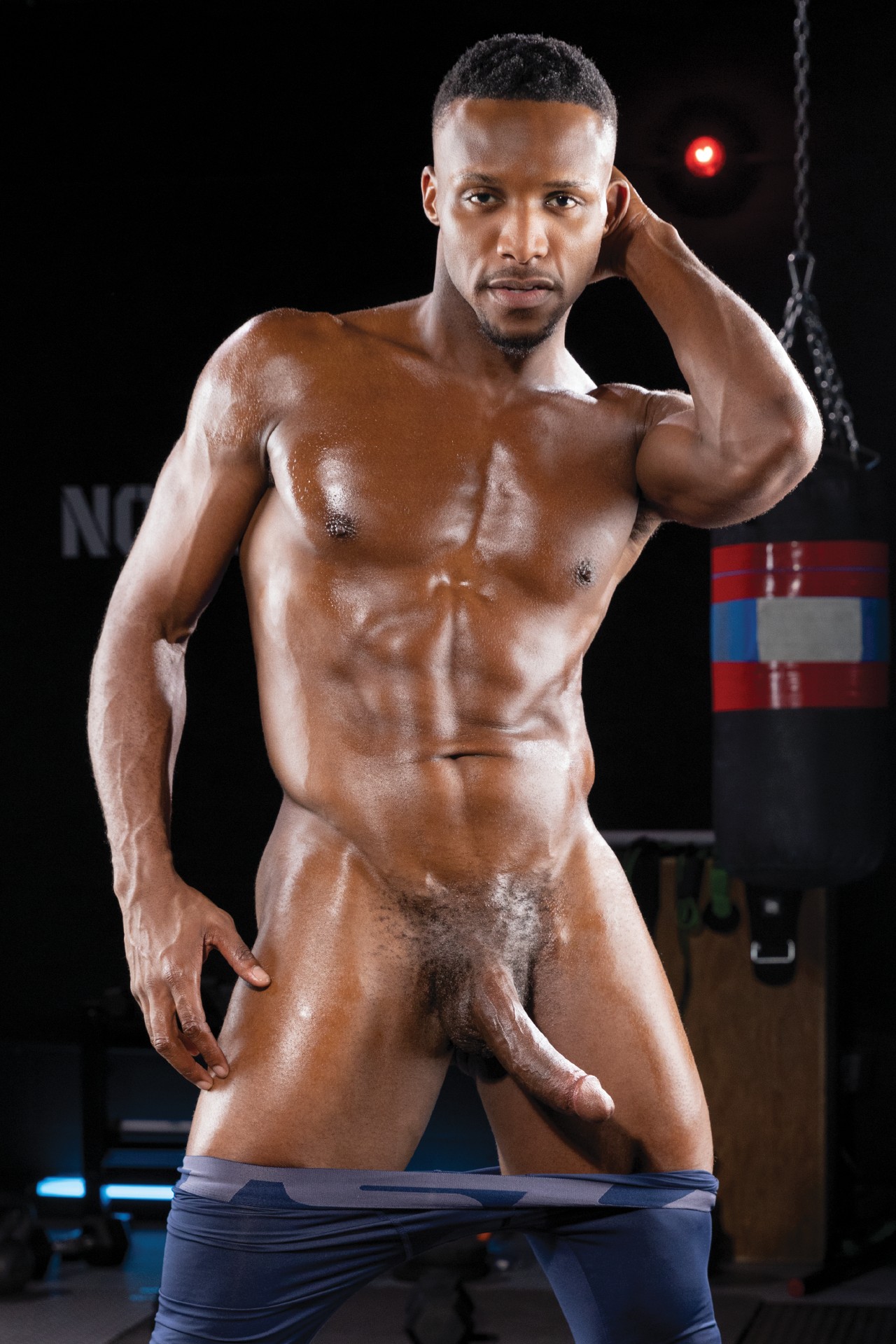 Regular readers of HUNT know just how obsessed we are with Andre Donovan and his 9.5" cock, so it should come as no surprise that this Falcon | NakedSword Exclusive is our very first cover star of 2023! This hung hunk is just coming off of his acclaimed performance in the NakedSword Originals project The Swords where he gets into some mouthwatering bareback "sword fighting" before jumping into an actual sword fight in the mountains of Lake Tahoe and now for the start of this new year, Andre is taking the lead in the premiere of Sweat. Fuck. Repeat. – the new gym-centric feature from Raging Stallion that has him topping some sweaty, salty hole. If you're truly insatiable like us and still find yourself craving even more Donovan dick after all that 100% raw action, sure to check back at HUNT all year long as we break down every 2023 bareback moment from Andre and his XXL cock!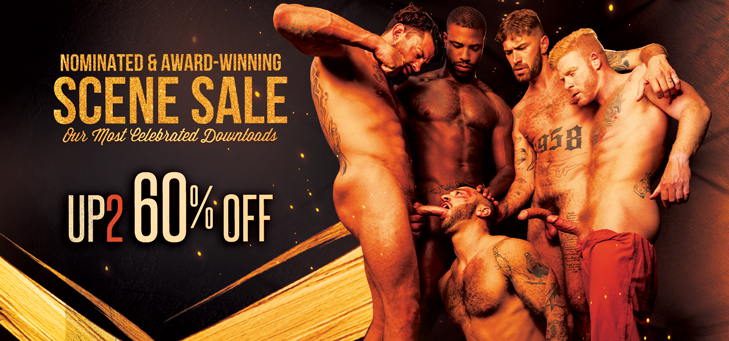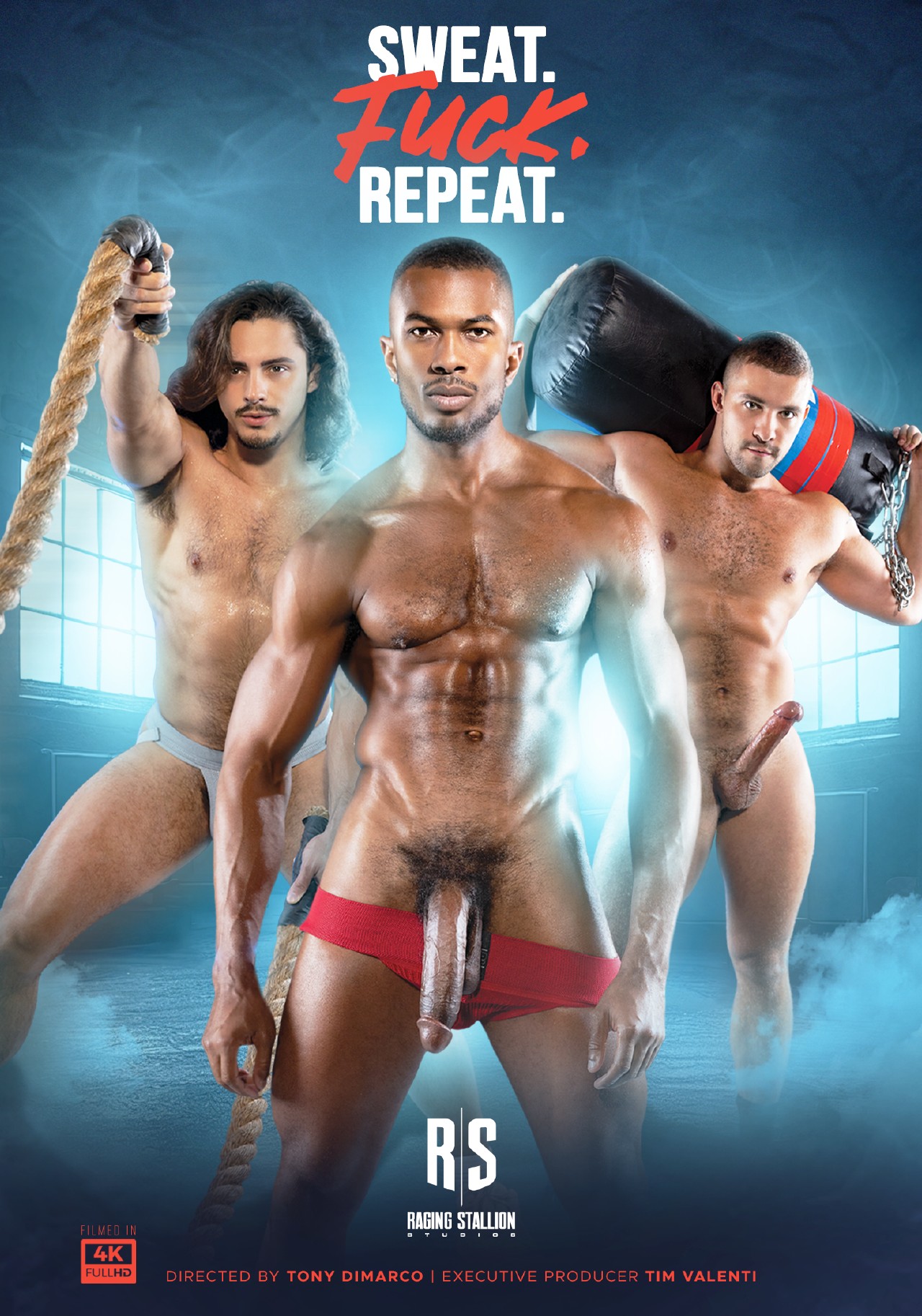 Muscled Jocks Sweat. Fuck. Repeat. For Raging Stallion's First Movie of 2023
Raging Stallion, the Falcon | NakedSword brand featuring rugged men and raw action, has announced the release of its latest all-sex feature, Sweat. Fuck. Repeat.. From award-winning director Tony Dimarco, this muscled-up film follows the nation's horniest athletes and football fans as they work out, tailgate, and worship each other's ripped bodies. The entire movie is now available on DVD and Digital Download from the Falcon | NakedSword Store.

Click Here to Read the Full Story




Hot Membership Site Updates Available Now!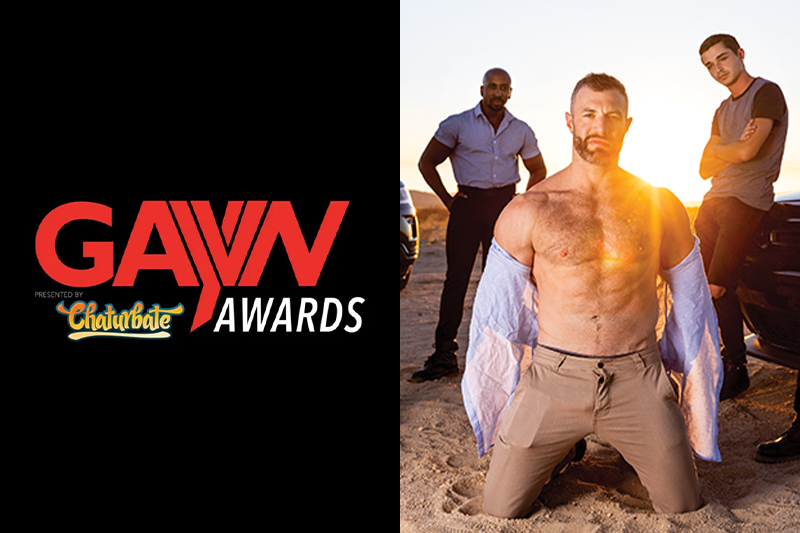 Raging Stallion's RIDE OR DIE Wins Best Feature & More at 2023 GayVNS
Award season has officially begun! Last night, the AVN Expo came to an intense climax with the 2023 GayVN Awards at the Resorts World Theatre in Las Vegas! Hosted by Alec Mapa and Kylie Sonique Love, the star-studded event was packed with A-list faces like Falcon | NakedSword Exclusives Cade Maddox, Beau Butler, Andre Donovan, Drew Valentino, Luca del Rey, Max Konnor, Cole Connor, Colton Reece, and countless other porn stars from the year's biggest projects, scenes, and films.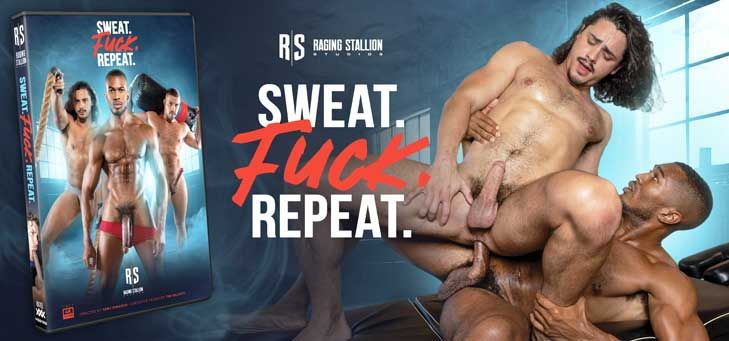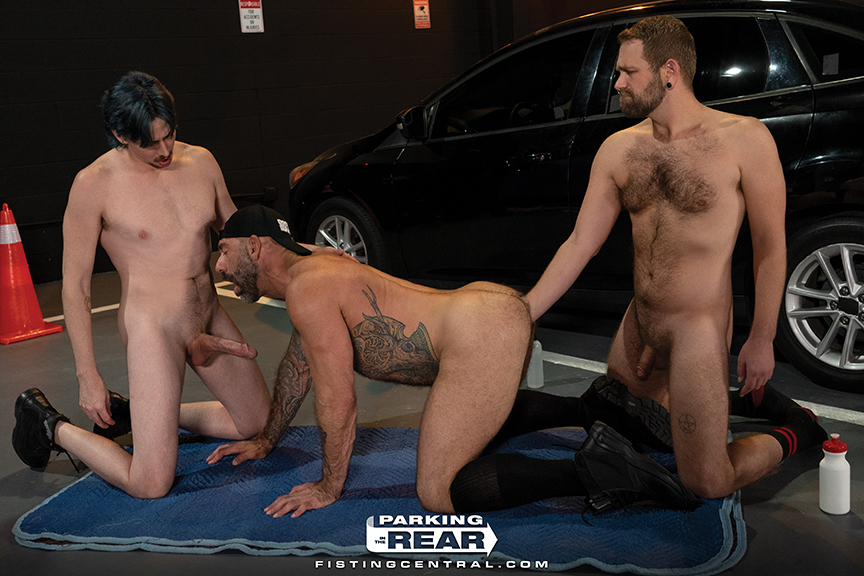 Drew Sebastian & Crew Are Parking In The Rear for New Public Play Fisting Feature - Fisting Central, the Falcon | NakedSword brand behind the industry's finest gay fisting videos, has released their latest film, Parking In The Rear. From award-winning fetish...
Read Full Story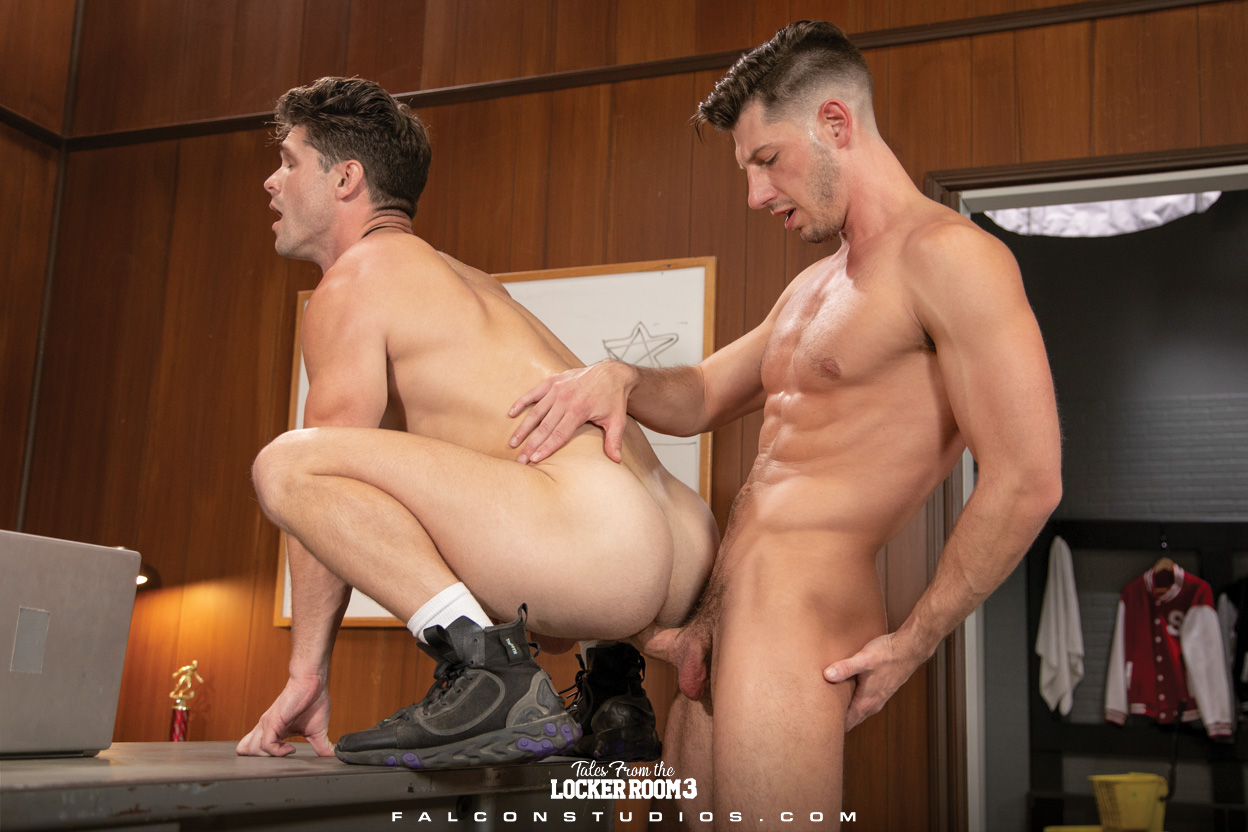 Jordan Starr Takes a Mop to Devin Franco's Hole for Tales from the Locker Room 3 Premiere - FalconStudios.com has announced the world premiere of the debut scene from the third installment in its acclaimed 'Locker Room' series, Tales from the Locker Room 3...
Read Full Story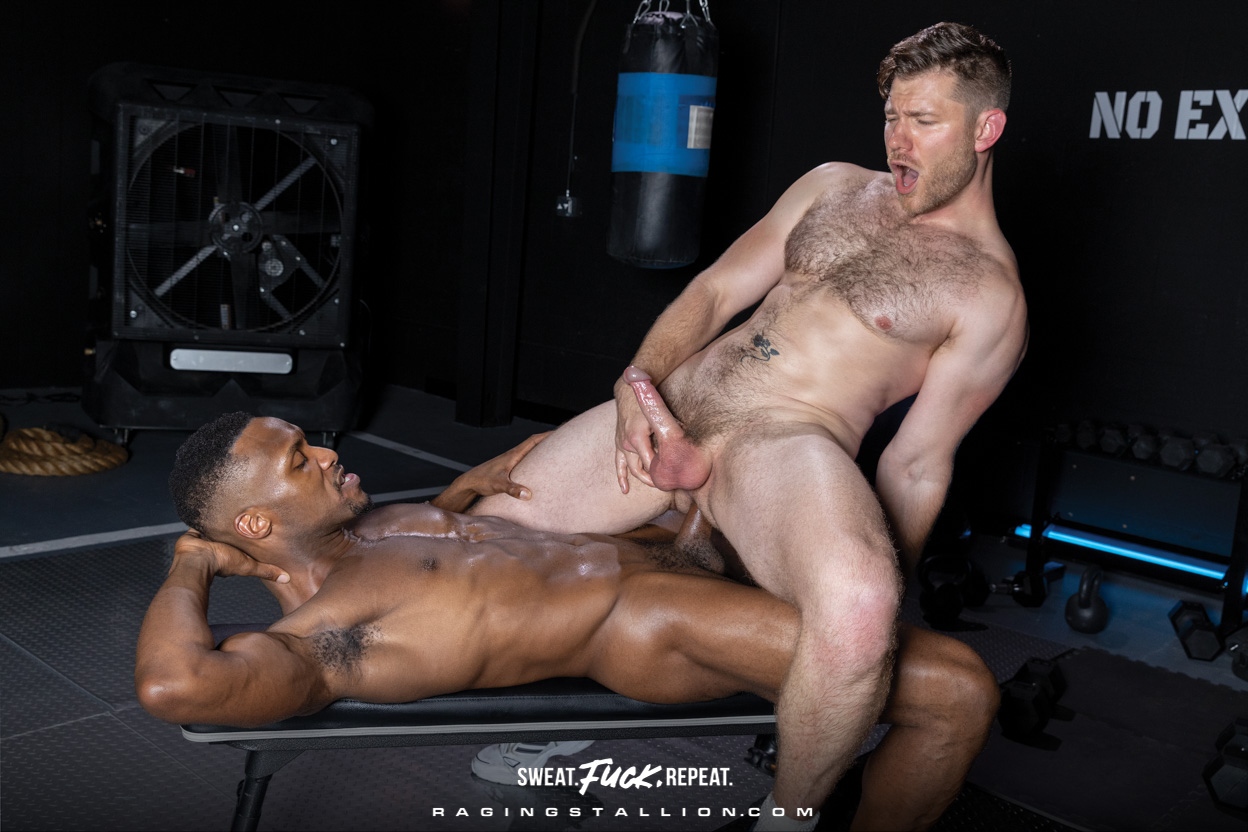 Andre Donovan Hits the Gym, Licks Caden Jackson's Salty Hole for Sweat. Fuck. Repeat. Premiere - Falcon Studios is set to stuff your stocking this festive season with the release of its first-ever Limited Edition Holiday Gift Set! The stylish Falcon box includes a collectible DVD of Falcon's all-new holiday movie...
Read Full Story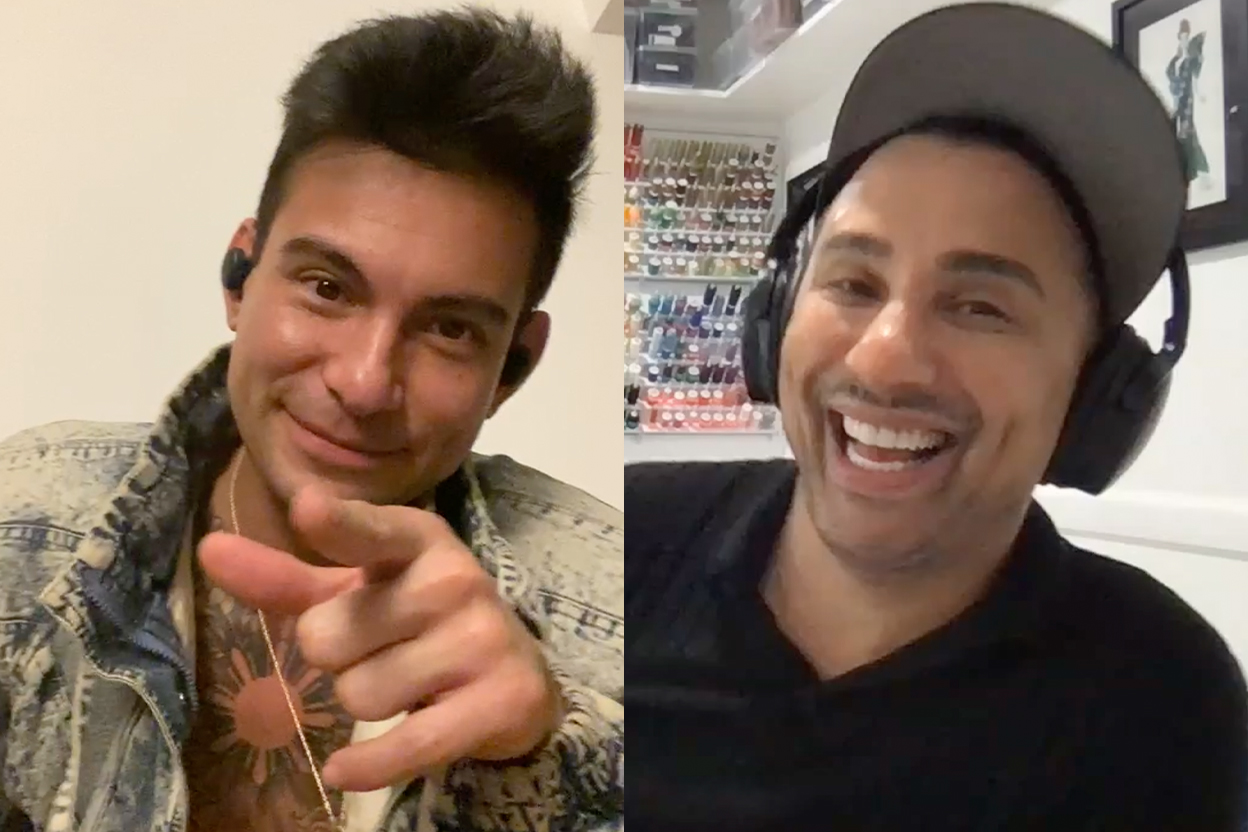 WATCH: Porn Star Ricky Roman Joins Bianca Del Rio on Discretion Advised Podcast - No, you're not dreaming. We're actually back with our first episode of the new year and ready to hop into John Hill's recent experience at Countess Luann's live Christmas show,...
Read Full Story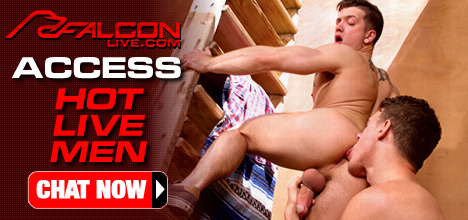 Trent Diesel and Hugo Milano from Brutal Part 2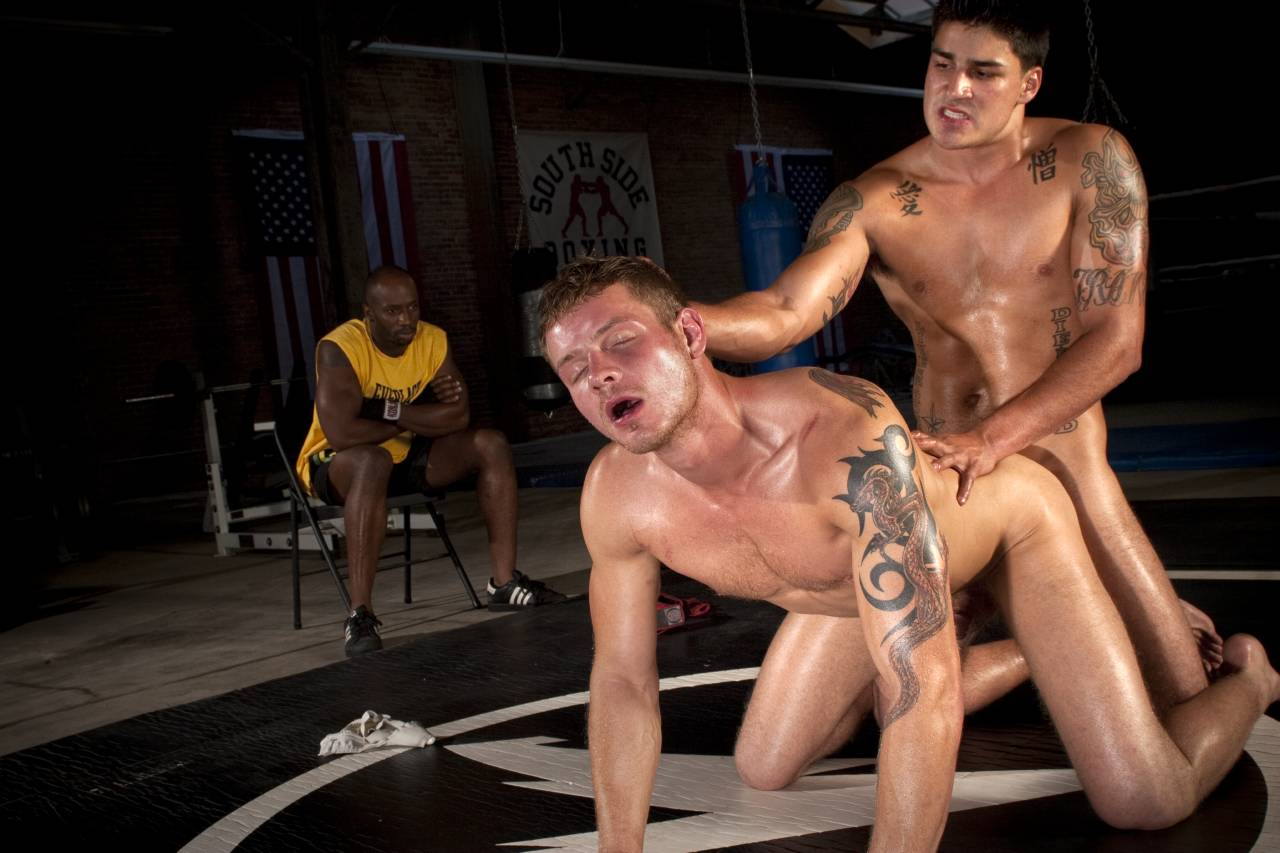 Race Cooper (in a non-sexual role) is training two up and coming fighters, Trent Diesel and Hugo Milano. Race coaches them through a few moves and they kick, punch and grapple on the mat. Race stares at them as their hard sweaty bodies press against each other. Race's mind begins to wonder... he envisions Trent's ass grinding on Hugo's crotch. In his fantasy, Trent kisses Hugo deeply plunging his tongue into the Latin studs mouth. He kisses down his body pulls down his shorts and envelopes his thick hard cock between his wet lips. Trent sucks up and down Hugo's thick shaft tasting his salty sweaty musty man cock. Hugo moans in pleasure as his buddy sucks him hard and deep. Hugo grabs Trent hair and fucks him in the mouth. After getting Hugo's cock all wet Trent gets' up and shoves his cock into Hugo's mouth. Hugo sucks and tongues his cock till its drenched in spit. Trent can't wait to get at Hugo's hot hairy ass, so he bends over in a 69, and eats out his hot Latin buddy's hole. Hugo follows suit and soon they are rimming each other ass. Hugo wants more than just a rim job he pushes Trent down on all fours and shoves his cock up Trent's wet hole. Hugo pounds Trent's ass from behind. Trent loves the feel of this fat Latin cock moving in and out of his quivering hole. But now Trent wants his turn, he flips Hugo over in one quick move and, like that, he's on top! Trent takes his hard cock and slides it up Hugo's wide open hole, pounding him deep and hard. It's a struggle for dominance-- Hugo flips Trent back onto his once again taking control pounding deeper until Trent can't take it longer... he shoots a big load that flies though the air hitting him in the mouth. Hugo pulls out and jerks his cock until he erupts all over Trent's cum stained torso. Hugo comes down hard on top of Trent and it's reality again as Hugo pins Trent to the mat. Race is a good trainer, but his imagination is even better a workout.