| | |
| --- | --- |
| HUNT - Issue #294 | December 23, 2022 |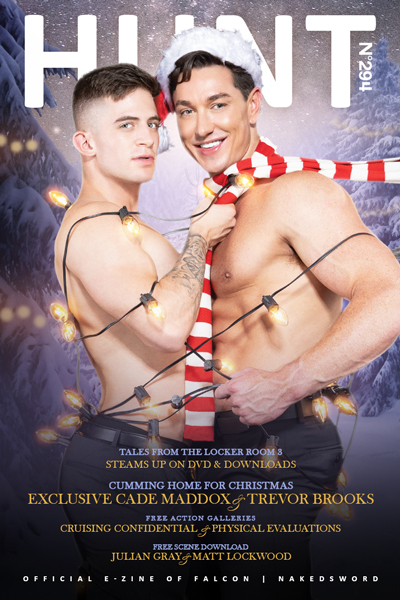 Hey Holiday HUNTers,

Were you extra nice this year or did you find yourself getting a little naughty? Either way, we think it's time to jizz the season and celebrate the horny holidays with some brand new updates and the latest gay porn news from Falcon | NakedSword!
Starting off in Breaking News, we're making the return to Falcon Studios' favorite jockstrap-covered den of sin with the release of Tales from The Locker Room 3!
We're then making the yuletide gay with our Model Spotlight where you can see action images of Falcon | NakedSword Exclusive Cade Maddox and heartthrob Trevor Brooks in projects like the first-ever Falcon holiday feature, Cumming Home For Christmas.
This issue's Free Action Gallery cranks up the filth factor with some must-see photos from Raging Stallion's dark and dirty fantasy feature Cruising Confidential.
Since we're feeling a little generous this holiday season, we'll then be gifting you with a bonus action gallery in our Special Feature, where you can get some hot shots from the NakedSword Originals hospital flick Physical Evaluations.
For the overstuffed Studio News section, we're talking the latest releases from Fetish Force and BelAmi, getting our hands on the Falcon Limited Edition Holiday Gift Set, and jetting off to Las Vegas to attend Falcon | NakedSword's opening party for the 2023 GayVN Awards and The Village at AVN.
You can also check out some links to the official Falcon | NakedSword Store where your favorite porn studios are sliding down your chimney with the final days of some Holiday New Release Scene Savings, a Holiday Savings Event, and the 5 Days of XXXmas Mega Sale.
If all the sweaty jock action in Tales from The Locker Room 3 put you in the mood for even more musky men, then check out the Free Scene Download where we're throwing it all the way back to Falcon's first installment of its Tales from the Locker Room series and letting you get your hands on Julian Grey and Matt Lockwood's big bareback scene.
See you next year,
The HUNT Men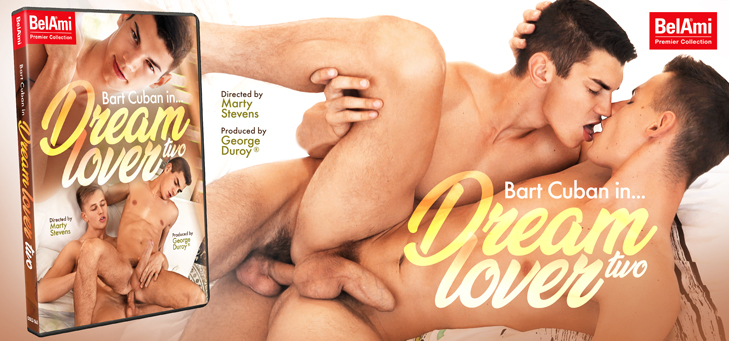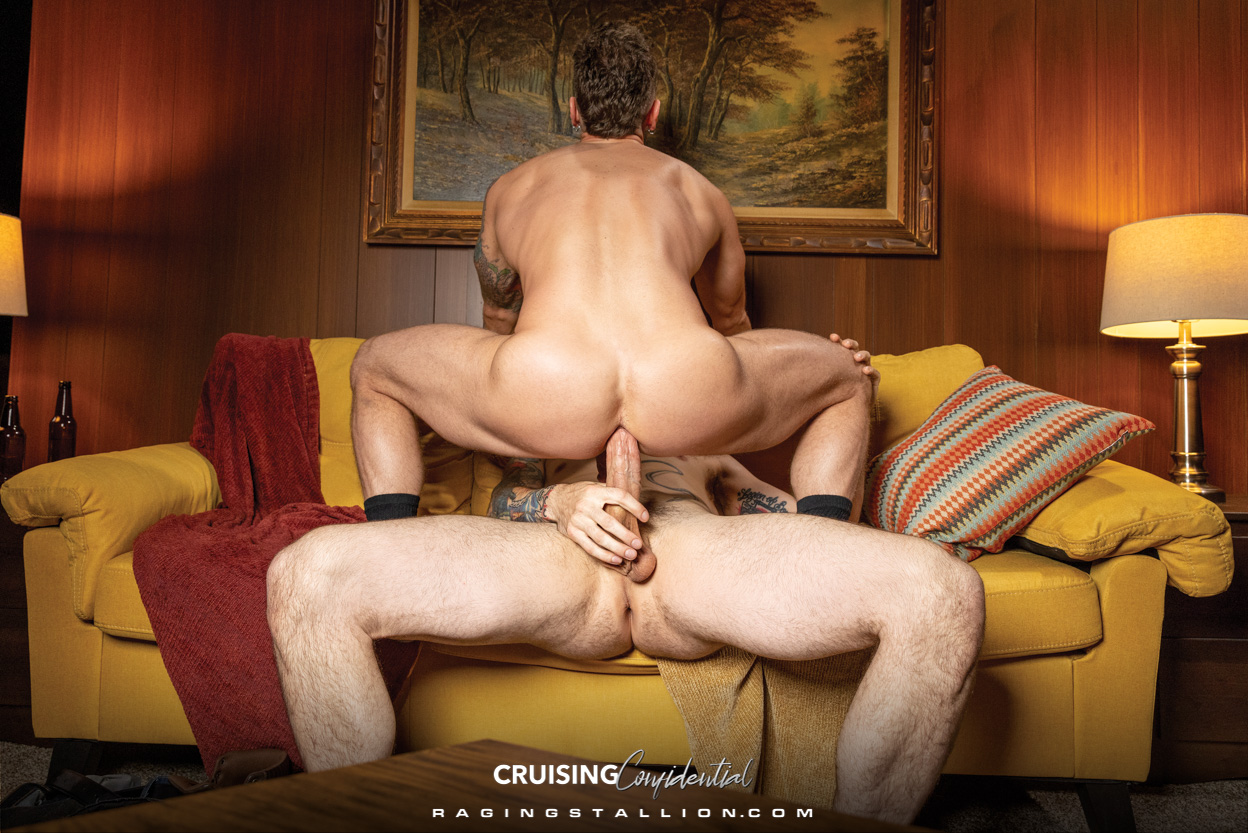 Cruising Confidential, a steamy and provocative weekly podcast, has skyrocketed to the top of the streaming charts in no small part because of its stunning host Derek Kage and his deeply resonant voice. From the minds of award-winning director Tony Dimarco and acclaimed screenwriter Ben Rush, this immersive new feature takes you inside the world of this wildly descriptive podcast and its true stories of fiery hook-ups and down-and-dirty cruising. Take, for example, Drew Valentino in his car, waiting in a desolate parking lot for stranger Ian Holms to pull up and take his hairy cock. Their public bareback fuck becomes one of the podcast series' most visceral episodes. Unless, of course, you've heard the one about Zachary Minx - the guy who's looking to get railed by his straight next-door neighbor, Buck Richards. Derek Kage even includes his own personal tale of joining Luca del Rey and Rodrigo Amor for a public threesome in their gym's shower. But then there are also stories about Riley Mitchel and Alpha Wolfe, two strapping beasts who have an animalistic encounter at a seedy motel that leaves even the walls dripping. Derek Kage's talent for storytelling keeps audiences rapt week after week, but also makes sound engineer Cole Connor's heart - and dick - race. It's not long until Derek gets his tongue around a whole new story, this time one that touches him deep inside. With a never-ending catalog of the dirtiest cruising stories out there, it's obvious why Derek Kage is able to keep his entire Cruising Confidential audience edging for more, episode after episode.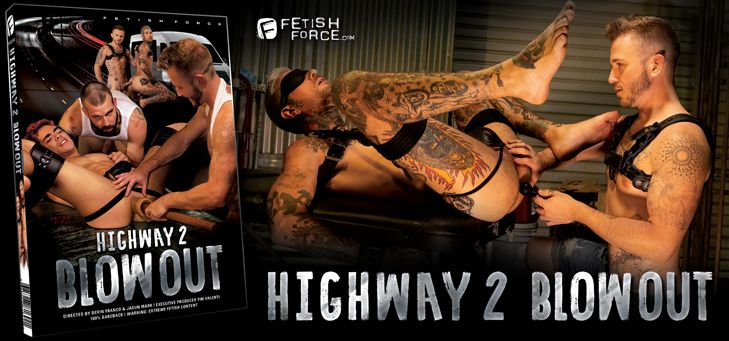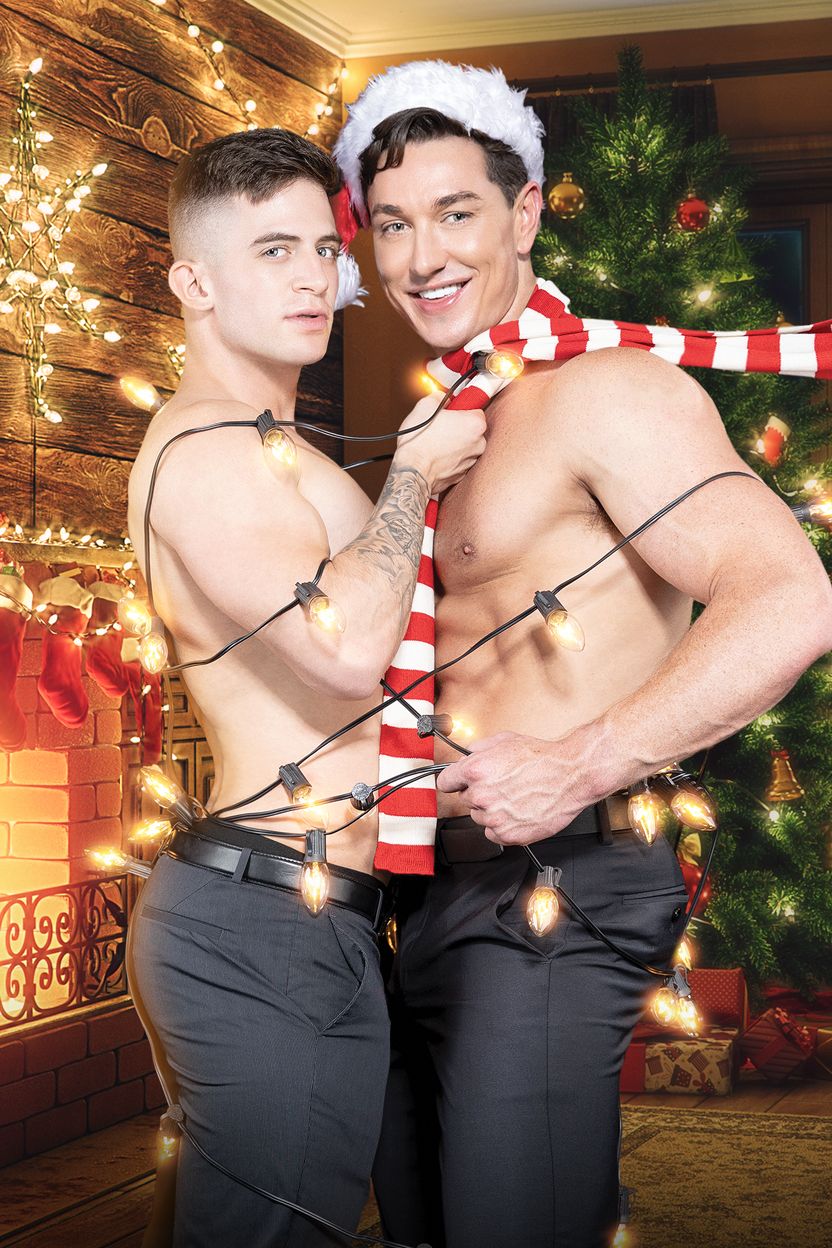 It's double trouble for this latest issue of HUNT! For our final cover of 2022, all eyes are on Cumming Home For Christmas standouts Cade Maddox and Trevor Brooks. Trevor and his mouthwatering bod have quickly become an obsession of ours ever since the stud made his Falcon | NakedSword debut in Hot House's Get Funk'd and we've of course been non-stop crushing on Falcon | NakedSword Exclusive Cade for years now with his countless projects across Falcon Studios, Hot House, and NakedSword Originals. You can currently see both of these holiday hunks show off their trimmed trees in their separate scenes for Falcon's Cumming Home for Christmas, but soon you'll be able to watch these porn powerhouses team up for the opening scene of the upcoming Falcon feature Cheat Day where Cade uses his award- winning cock to bareback Trevor's smooth hole. We'll be sure to update you when that new scene officially drops early next year though, so be sure to check back at HUNT in 2023 for all things Cade and Trevor!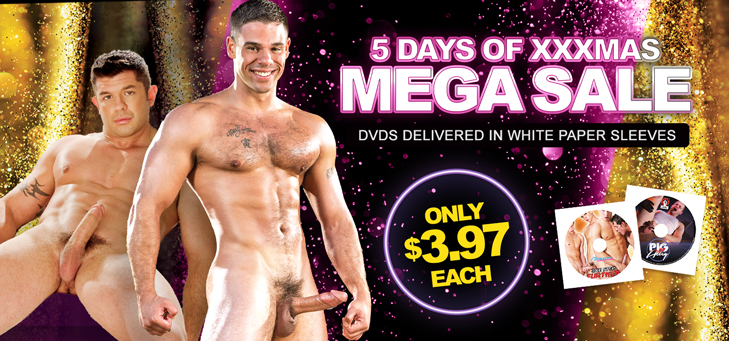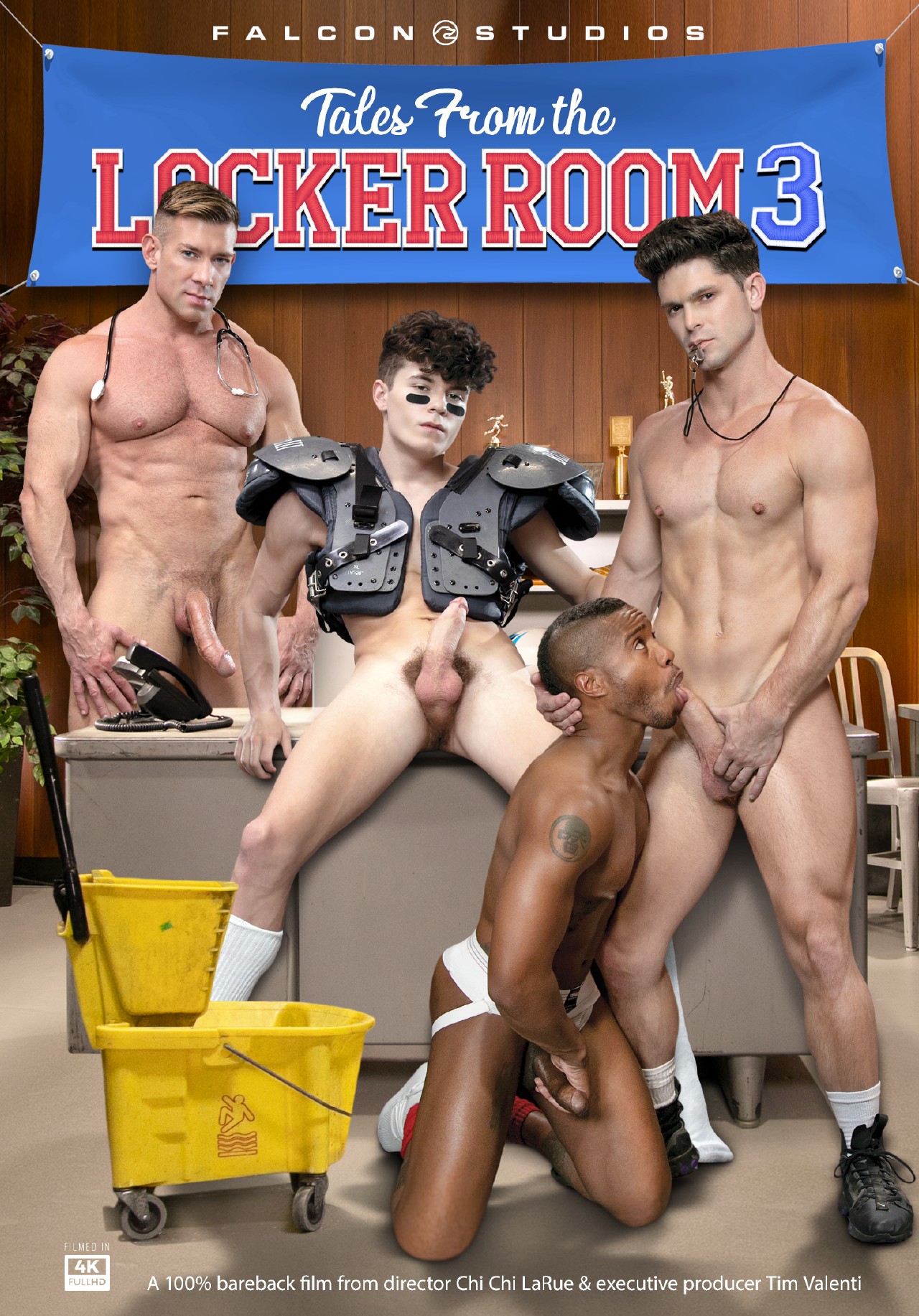 Tales From The Locker Room 3 Steams Up on DVD & Downloads
Falcon Studios, the iconic producer of the world's hottest gay male porn, has announced the third release in their scorching locker room series, Tales From the Locker Room 3, on DVD and Digital Download. From award-winning director Chi Chi LaRue, this third installment of Falcon's acclaimed 'Locker Room' series sees a hot load of new and returning jockstrap-sniffing pervs that aren't afraid to use the team's locker room as their own person fuck palace. This new release is now available on DVD and Digital Download from the Falcon | NakedSword Store.

Click Here to Read the Full Story




Hot Membership Site Updates Available Now!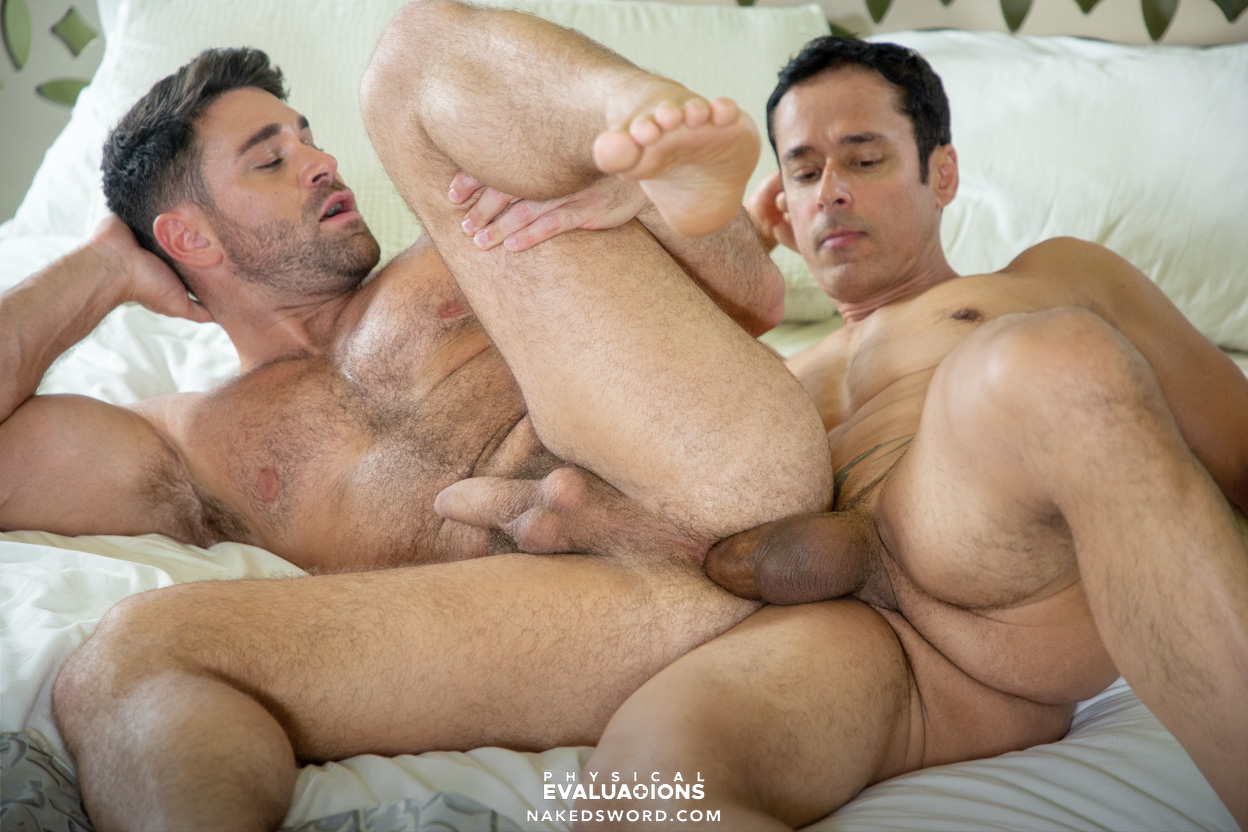 BONUS Free Action Gallery: Physical Evaluations
Welcome to The Swords Facility. Here, we ensure that before any gay porn star is allowed to enter the field as a secret agent, they've been put through the wringer, tested on their mental endurance, and most importantly, fully completed all of their Physical Evaluations. From award-winning director Marc MacNamara, this second installment of The Swords saga enters the unseen complex where an experienced team of doctors, trainers and interrogators make it their mission to physically evaluate every last inch of each new recruit that walks through their doors. In one section of The Swords Facility, Dr. Brody Fox can be seen analyzing the physical endurance of newcomer Amone Bane and draining his balls to examine his sperm count. A few doors down, a closed-off examination room has Special Agent James Fox teasing Bruce Jones with his hard cock as he attempts to complete a series of brain games. Young recruit Drake Von has his bushy hog out and is close to completing his full-body examination with Dr. Will Braun, but first must prove that he's fully capable of using every part of his body. Overseeing all of these intimate practices is Facility Head Beau Butler, who is making it clear to physical therapist Rafael Alencar that he isn't interested in a massage and instead needs to be dominated bareback by the stud's oversized dick. Nothing is ever left up to chance and only the best will pass the exhausting examinations and Physical Evaluations from the trained professionals that make up The Swords Facility.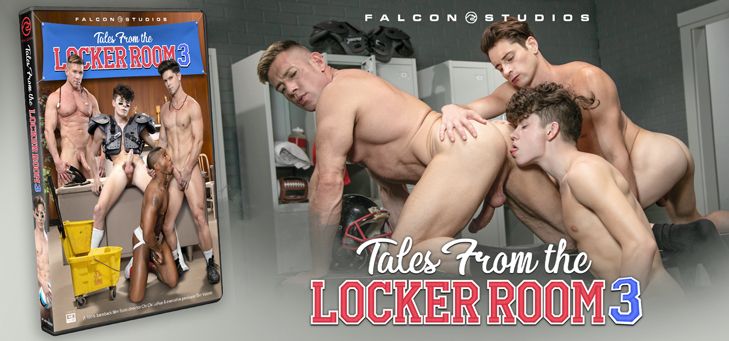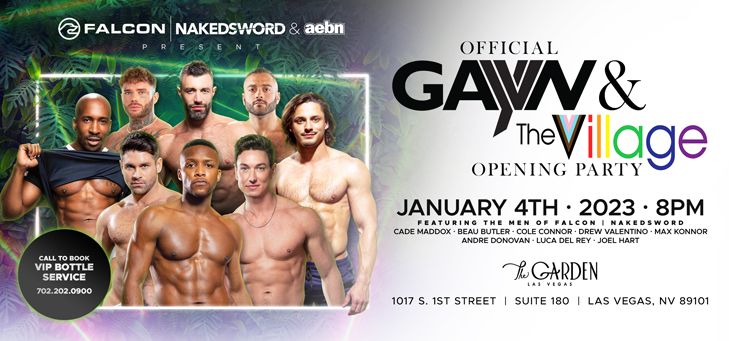 Official GayVN & The Village Opening Party - Today Falcon | NakedSword has announced that they are teaming up with AEBN for the Offical GayVN and The Village Opening Party during GayVN Awards week in Las Vegas. The...
Read Full Story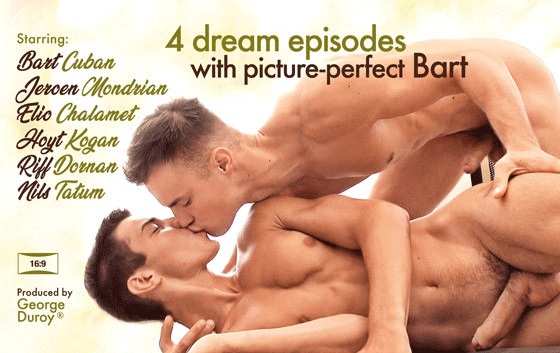 BelAmi Releases Dream Lover Two On DVD & Downloads - 4 Dream episodes with picture-perfect Bart Cuban! Get Dream Lover Two today on DVD & Downloads from the Falcon | NakedSword Store.
Read Full Story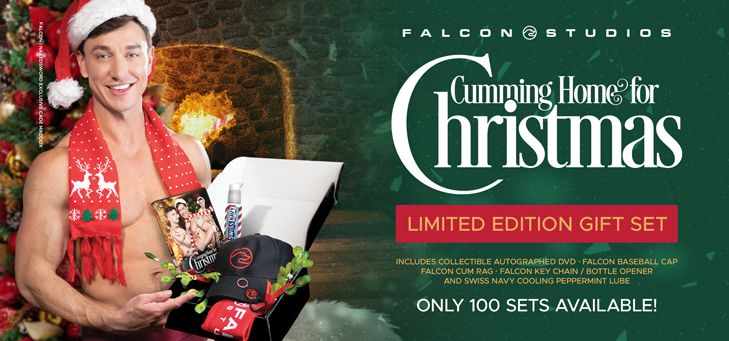 Limited-Edition Holiday Gift Boxes Nearly Gone - Falcon Studios is set to stuff your stocking this festive season with the release of its first-ever Limited Edition Holiday Gift Set! The stylish Falcon box includes a collectible DVD of Falcon's all-new holiday movie...
Read Full Story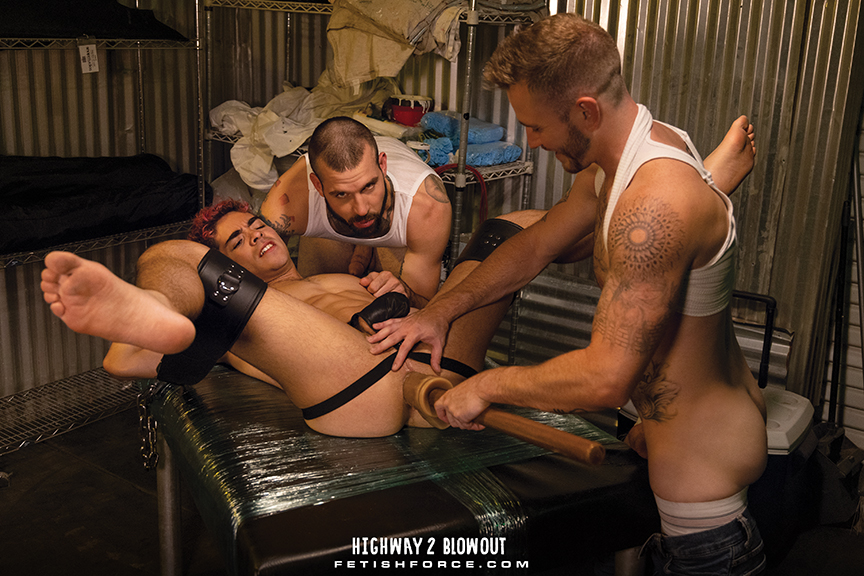 Meet the Men Burning the Pavement for Highway 2 – Blow Out - There's a reason you shouldn't travel alone on the Highway! Today, Fetish Force, the brand featuring the finest gay kink and fetish video, has released its latest feature, Highway 2 – Blow Out. From...
Read Full Story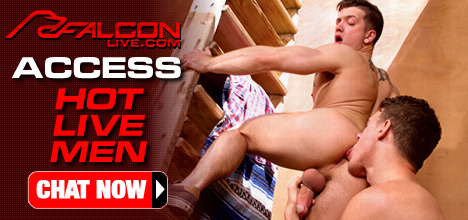 Julian Gray & Matt Lockwood from Tales From The Locker Room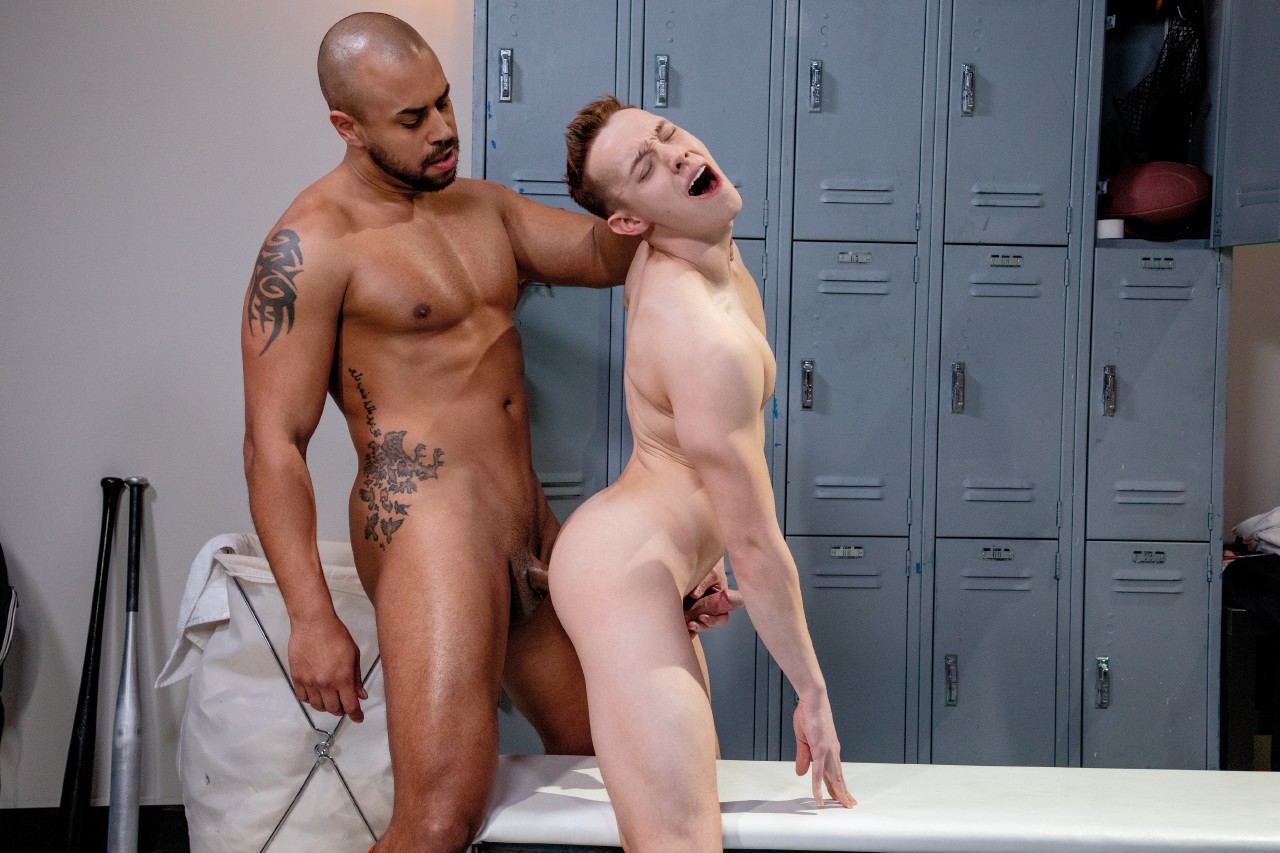 Star player Matt Lockwood has a history of leg injuries, so Team Doctor Julian Grey, checks out the ripped athlete thoroughly. Seems Matt has been checking out Julian too, and in a smooth mutual seduction, the jock and the doc go for it right there in the locker room. With the sounds of the game happening on the court just outside surrounding them, Doctor Julian sucks on Matt's toes and fingers his tight butt thru his jockstrap making this baby-faced star moan. Julian rims his hairy hole till the eager player begs for some of the doc's dick, and Julian has a huge one to slap in the boy's face. The vocal slut can't get enough of doc's cock and rides him bareback on the floor till he shoots a geyser of jizz, matched by Julian's own big load which Matt gobbles up and drains doc's balls.