| | |
| --- | --- |
| HUNT - Issue #291 | November 11, 2022 |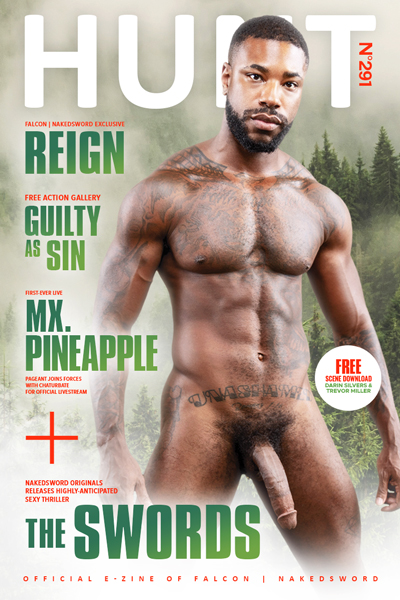 Hey HUNTers,

This is a jam-packed issue of HUNT and we're aching to finally unload this oversized load of gay porn news with you. So get ready as we unleash the industry's hottest action-adventure franchise, a YouTube channel dripping in gay porn stars, some must-watch livestreams you won't want to miss, and much, much more!
First up in our Special Feature, we're gearing up to watch our favorite porn stars compete in a fierce drag competition as Falcon | NakedSword teams up with Chaturbate to announce the official livestream for Tuesday's third annual Mx. Pineapple Pageant in West Hollywood.
Speaking of Falcon | NakedSword, over in Breaking News, you can see some of the studio group's most high-profile models double as secret government agents in the DVD release of The Swords – the brand new action-adventure saga from NakedSword Originals.
It's then time to show some love for Raging Stallion with this issue's Free Action Gallery as we post up the sexiest X-rated images from the studio's latest thriller, Guilty As Sin.
Over in our Model Spotlight, it's all about Falcon | NakedSword Exclusive Reign and the star's most cum-worthy snapshots from just-released projects like The Swords and Hot House's free-lovin' vacation destination feature Get Funk'd.
The love for The Swords and Get Funk'd continues in Studio News as we break down some scene debuts and DVD releases from these new bareback films. Over there, we'll also be getting into how you can watch your favorite porn stars on YouTube and Saturday's live cam show starring Falcon | NakedSword Exclusives Andre Donovan and Luca del Rey.
You'll even be receiving some links to the sizzling sales from the Falcon | NakedSword Store. Click over to get in on some Hot House Movie Download Discounts, Military Scene Savings, and the final days of the Fetish & Fisting DVD Sale.
If watching Hot House hunks take a weekend getaway in Get Funk'd put you in the mood for more bareback vacation action, then check out our Free Scene Download where you can watch Darin Silvers and Trevor Miller go at it in Rimrock.
Happy HUNTing,
The HUNT Men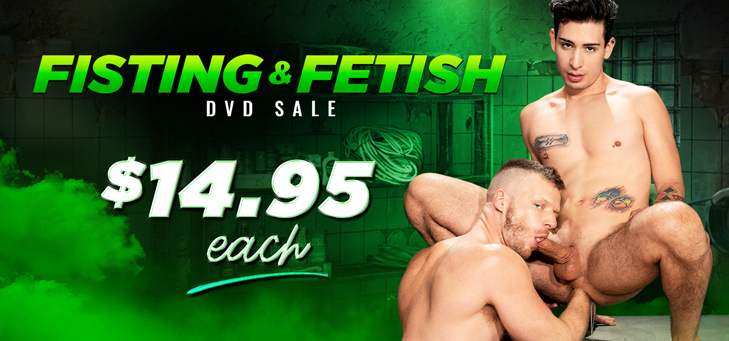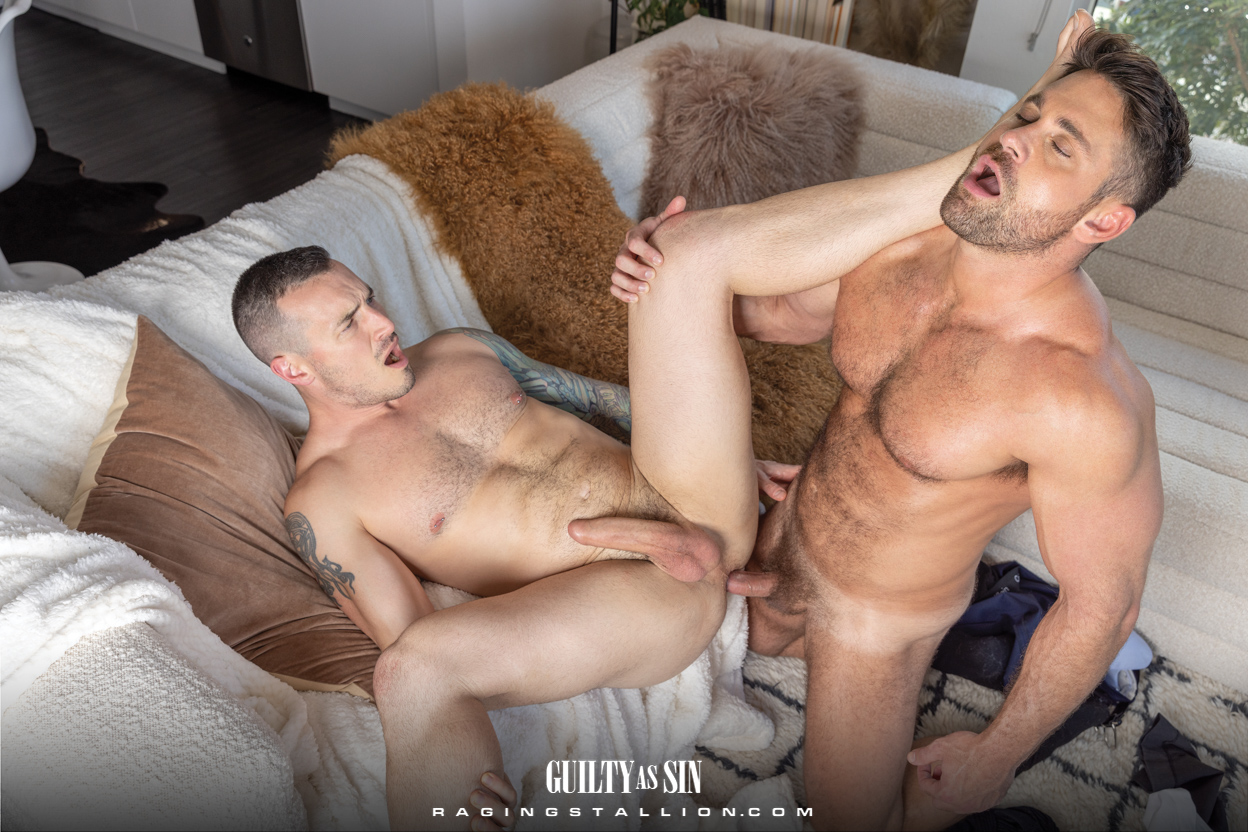 Tech billionaire Lawson James has made some important updates to his living will, some of which require his two sons to keep the family's name and business legacy untarnished. When company attorney Cole Connor explains the new stipulations to the two brothers, they both pledge their loyalty to their father and the wildly successful business he founded. They've never afforded each other the same allegiance, however, spinning a web of deceit that will leave one brother filthy rich and the other Guilty As Sin. From directors Tony Dimarco and Ben Rush, this boundary-pushing thrill ride and its cast of rugged fuckers are out to prove that betrayal never comes from your enemies. Upon hearing about the new revisions to his boss' will, Drew Valentino wants to make sure that Lawson James remembers that he's more than just an executive assistant. On the other side of town, hopeful heir Owen James (Beau Butler) is returning home early and surprising secret boyfriend and doorman Derek Kage with an array of new sexual interests. Surveillance experts Jack Andy and Jackson Radiz secretly record their entire flip-fuck through the window and eventually find themselves horny enough to forget about their wives and drain each other's cocks right then and there while still on the job. Back at James Industries, Lawson James is learning that a member of his own family is attempting to deceive him and makes an emergency call to Drew Valentino to have lawyer Cole Connor revise his will. It doesn't take long for the mogul's executive assistant to relay the message as he's already in bed naked with the attorney. The drama all comes to a climax with a tension-filled confrontation in the executive conference room where bodyguards Romeo Davis and Chris Damned ensure their cut of the James will as they stuff the billionaire's son (Beau Butler) at both ends. There can be no presumption of innocence when everyone is Guilty As Sin.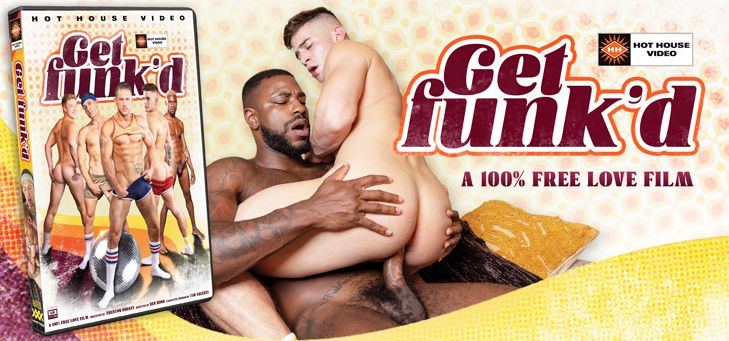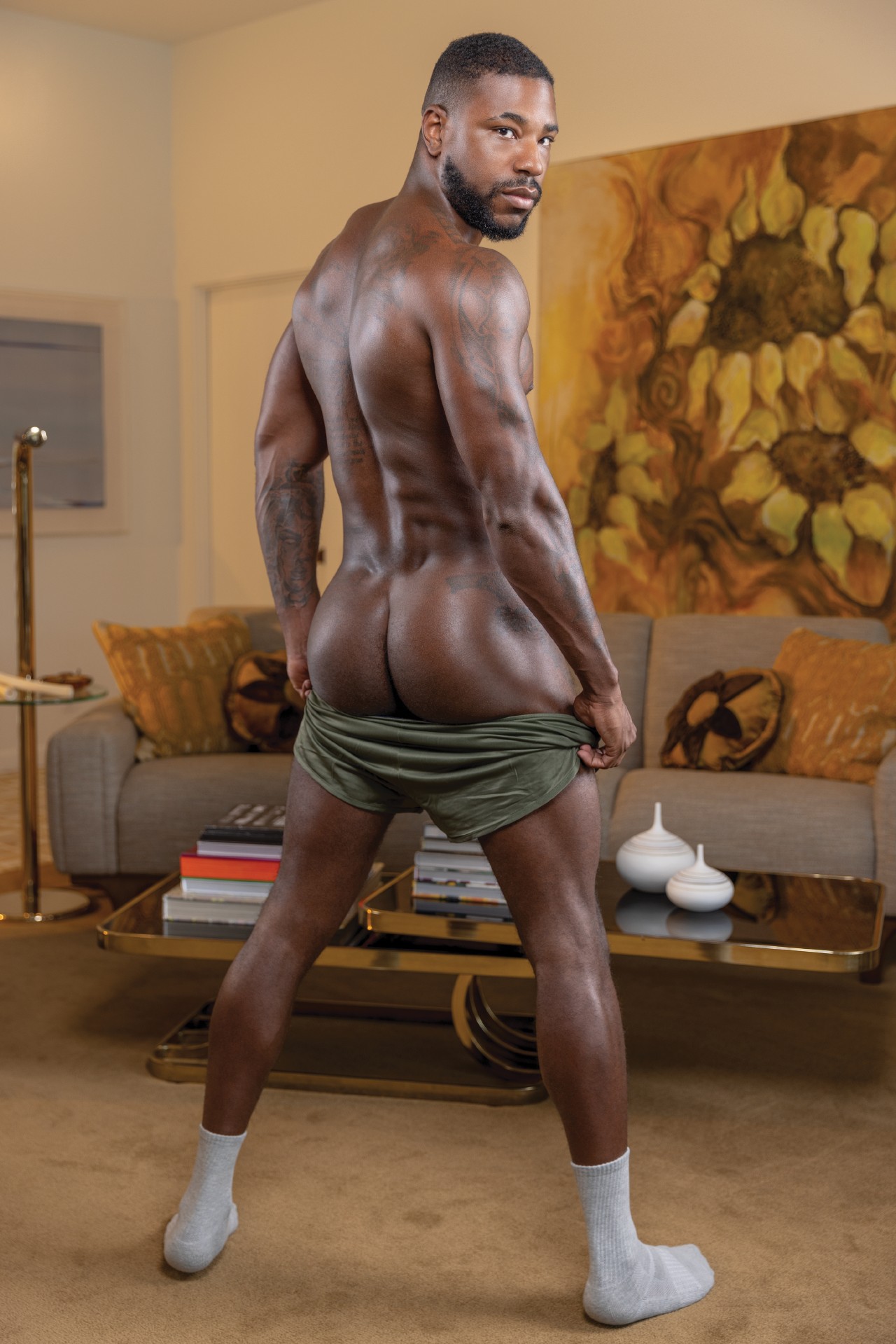 There are only certain people in this world iconic enough to make a splash in the culture using just one name. The first that come to mind are stars like Madonna, Cher, Zendaya, Adele, and, of course, Reign! This Falcon | NakedSword Exclusive instantly became one of the industry's biggest stars when he debuted in Raging Stallion's Get A Room Too and has since only continued his reign over the industry with major roles in projects like RIDE OR DIE, You Asked For It, and Random Fucks. Now, the star and his eight cut inches can be seen opening feature films like the 70s-themed Hot House movie Get Funk'd and the action-adventure thrill ride The Swords from NakedSword Originals. We just can't get enough of this muscular heartthrob, so be sure to check back on HUNT as we update you with every new project featuring this Falcon | NakedSword favorite.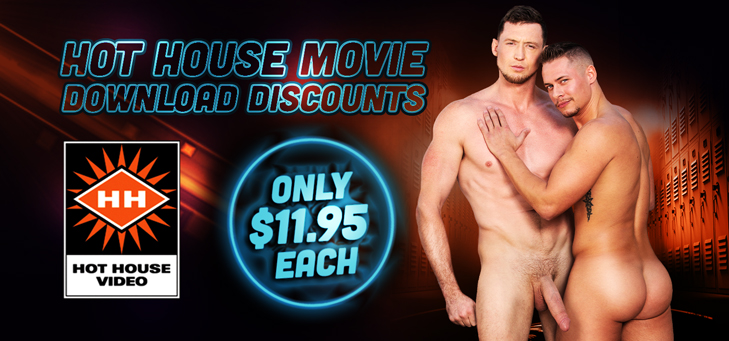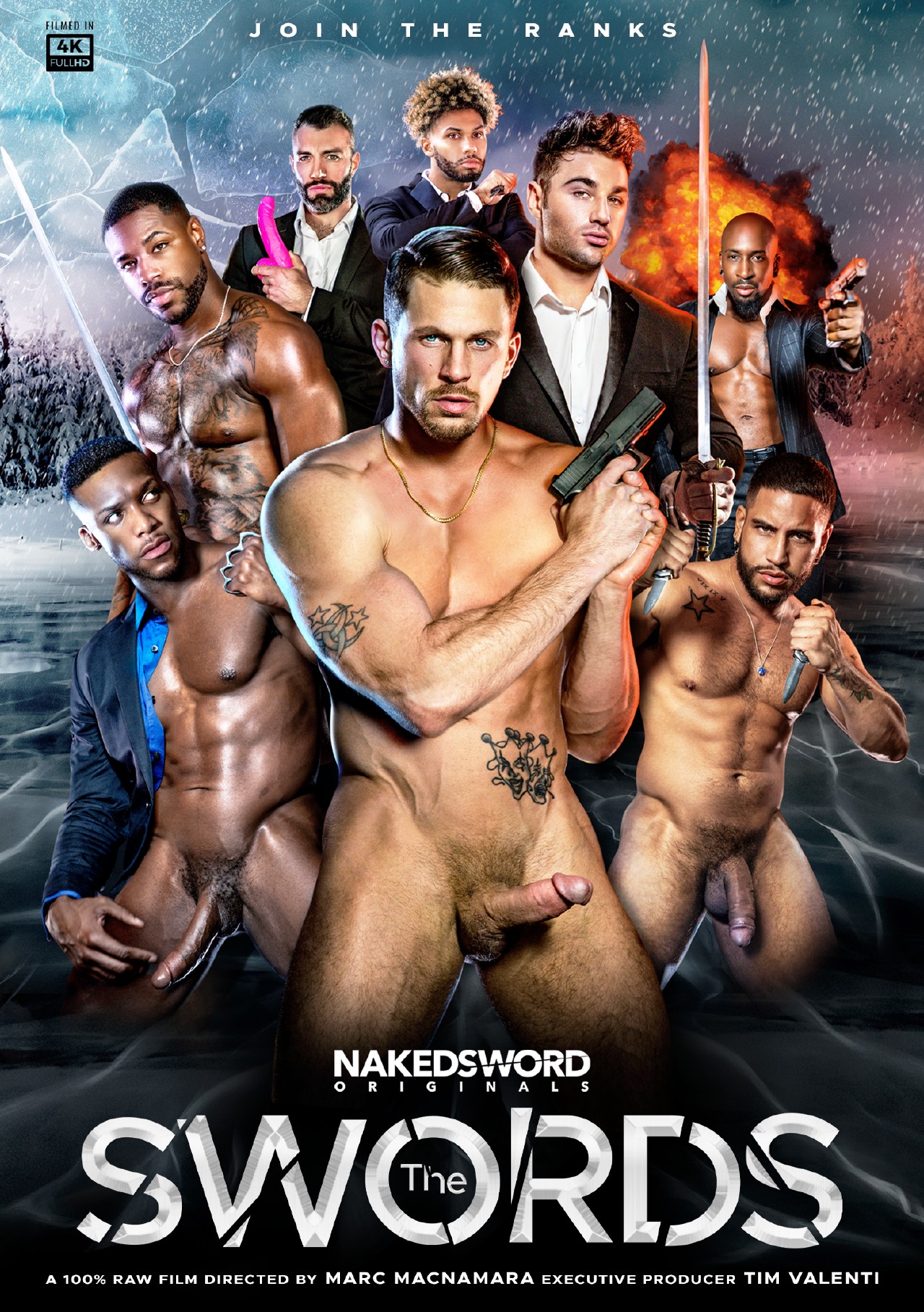 NakedSword Originals Releases Highly-Anticipated Sexy Thriller The Swords
Today, NakedSword Originals is thrilled to announce the release of their biggest feature in years, The Swords. Written by the studio's award-winning lead director, Marc MacNamara, the premise of The Swords is that since the beginning, Falcon | NakedSword models have been more than what the world knows. The studio is a front for government operatives, and iconic porn stars like Al Parker, Colby Taylor, and Eric Hanson have all been used to work for the intelligence bureau. Now, a new group of world-famous Falcon | NakedSword models are being mysteriously brought together in the secluded mountains of Lake Tahoe to form an undercover squad of recruits known as The Swords.

Click Here to Read the Full Story




Hot Membership Site Updates Available Now!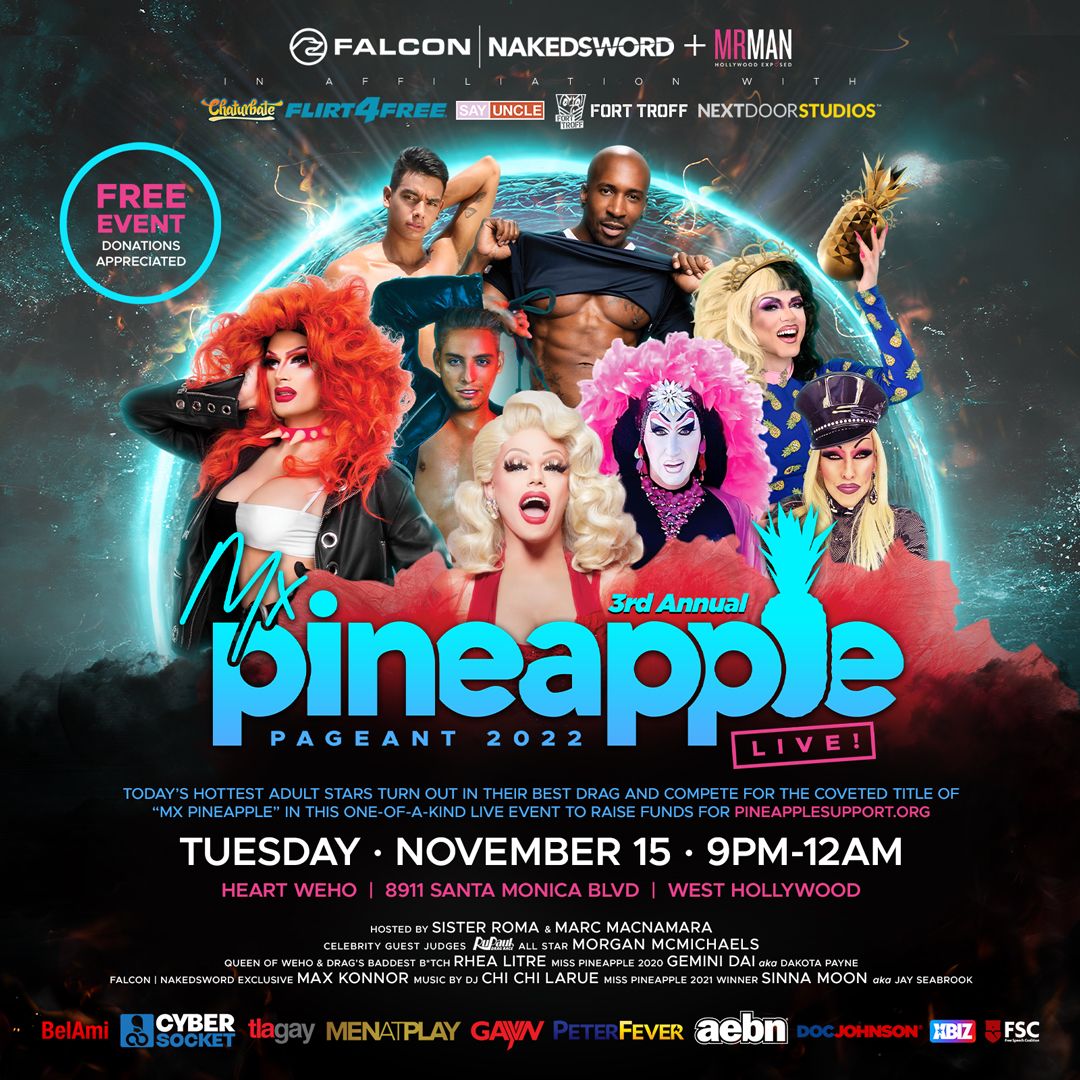 First-Ever Live Mx. Pineapple Pageant Joins Forces With Chaturbate For Event's Official Livestream
Falcon | NakedSword, the gay adult industry's leading innovator of creative content, has officially announced that Chaturbate will be powering the official livestream for the third annual Mx. Pineapple Pageant.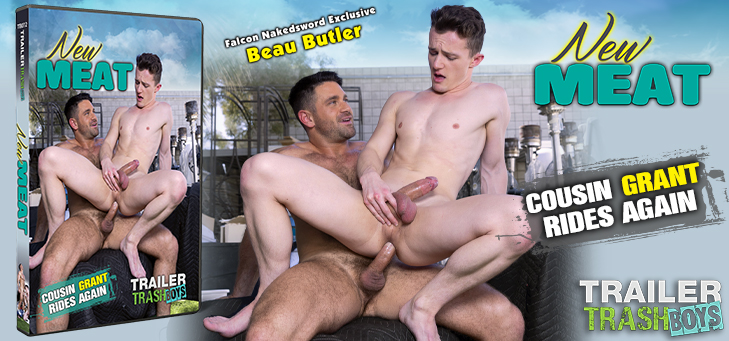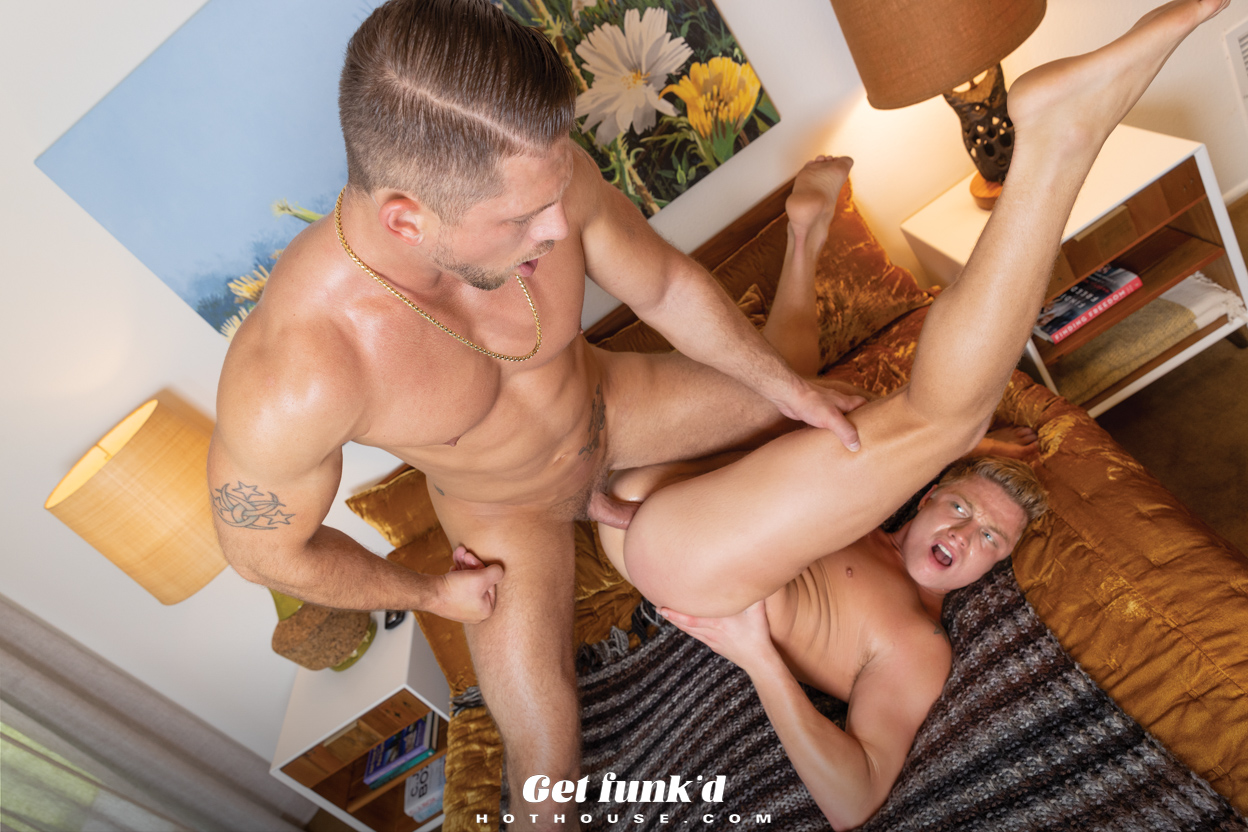 Hot House's Hottest Get Funk'd With Some Sizzling Summer Lovin' - Today, Hot House announced the release of their latest bareback feature, Get Funk'd. Written by Ben Rush and directed by Trenton Ducati and Ryan Brian, this 100% free-lovin' feature follows five vacationing couples back to a time when short shorts,...
Read Full Story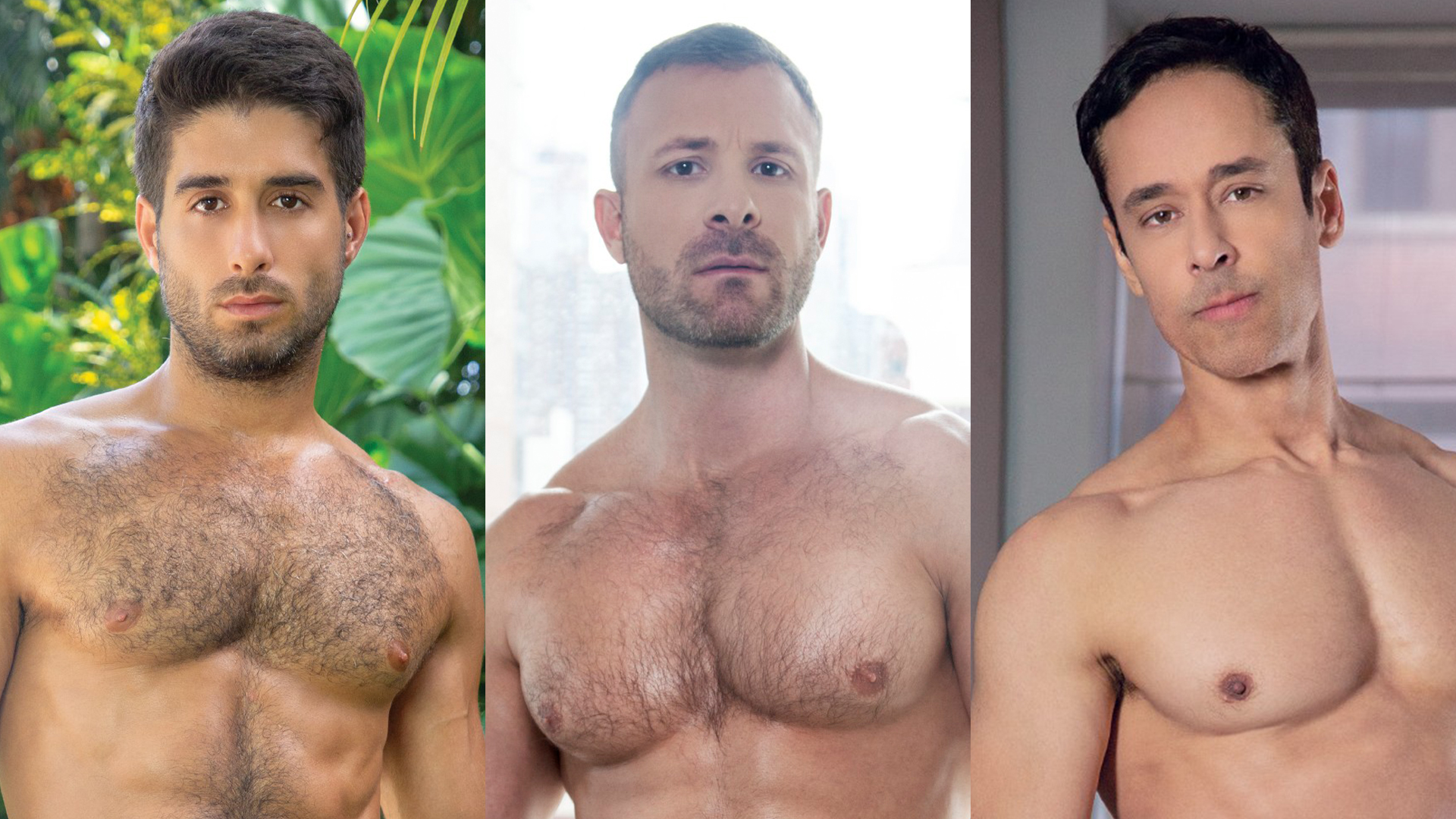 How To Watch Your Favorite Gay Porn Stars On YouTube - FalconStudios.com is no longer the only place to check out your favorite gay porn stars online! Over on YouTube – yes, YouTube – you can now watch hoards of the industry's hottest performers as they team up with the biggest names in reality television for episodes of Discretion Advised.
Read Full Story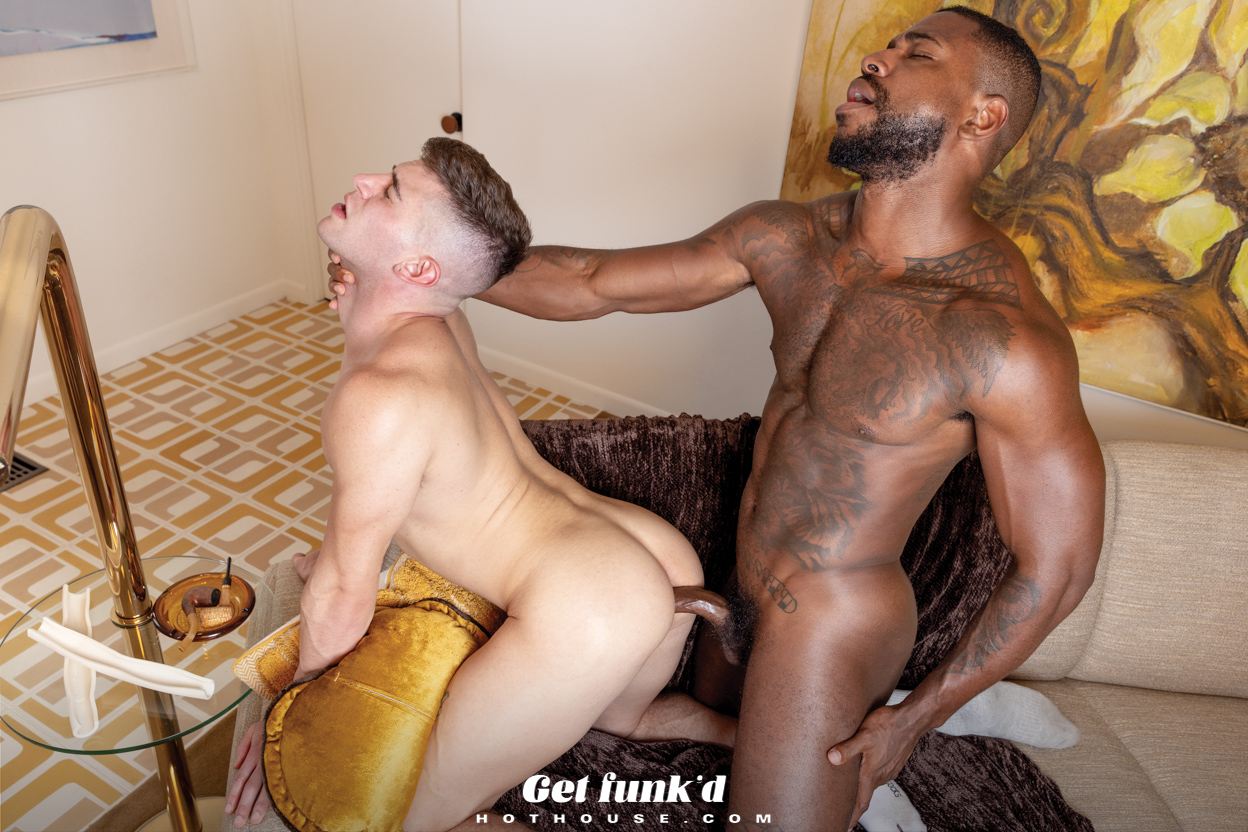 70s Studs Reign & Trevor Brooks Get Funk'd For Retro HotHouse.com Premiere - HotHouse.com has announced the exclusive world premiere of the debut scene from its upcoming free-lovin' feature, Get Funk'd. Written by Ben Rush and directed by Trenton Ducati and Ryan Brian, this premiere sees the Falcon | NakedSword debut of Trevor Brooks as he...
Read Full Story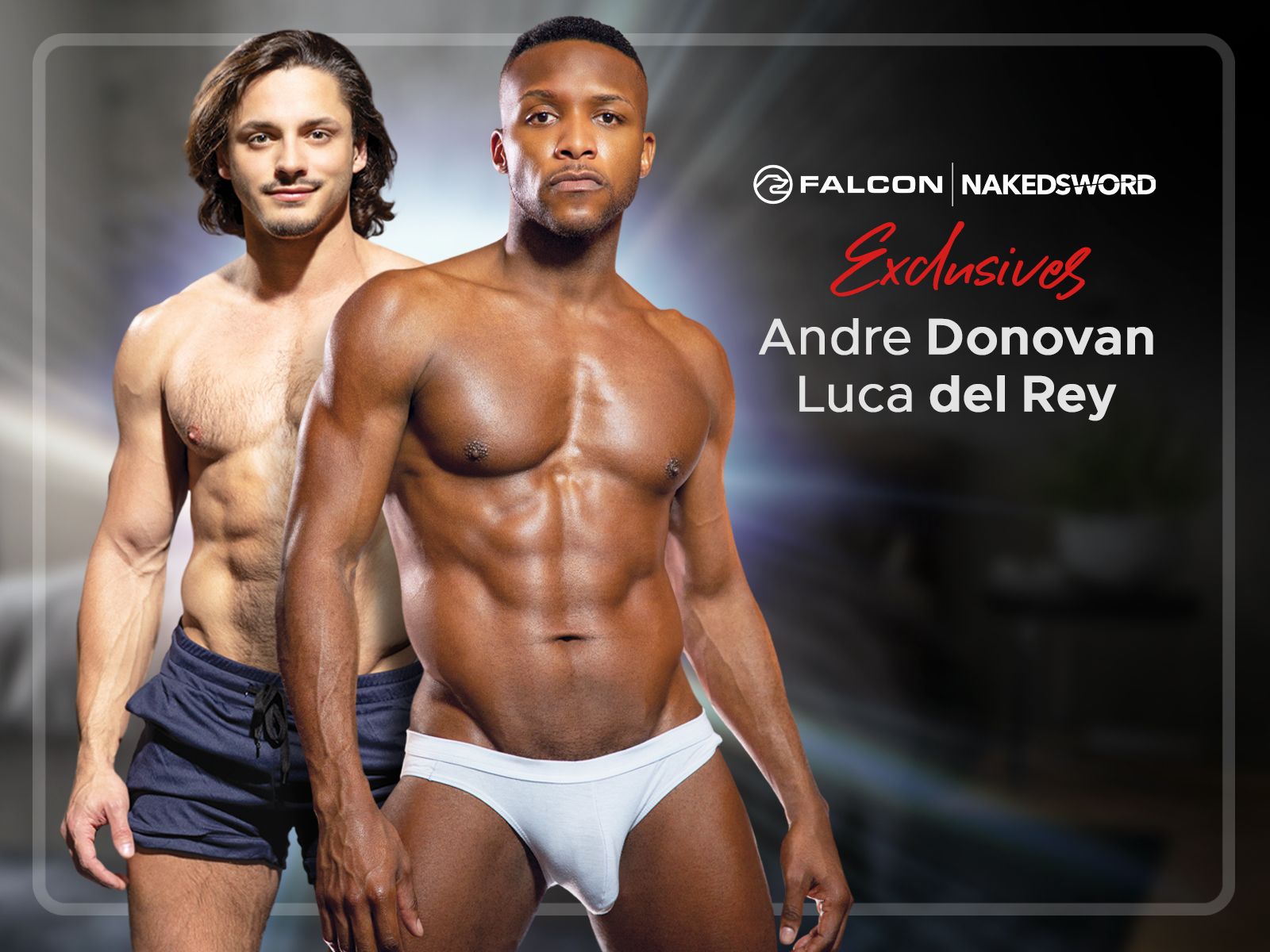 FREE LIVE SEX SHOW WITH FALCON | NAKEDSWORD EXCLUSIVES ANDRE DONOVAN & LUCA DEL REY – NOVEMBER 12 - Falcon | NakedSword Exclusives Andre Donovan and Luca del Rey are ready to play, LIVE! Don't miss a moment as these two powerhouse performers hit it live and bareback for the first time ever on FalconLive.com. They make their live sex show...
Read Full Story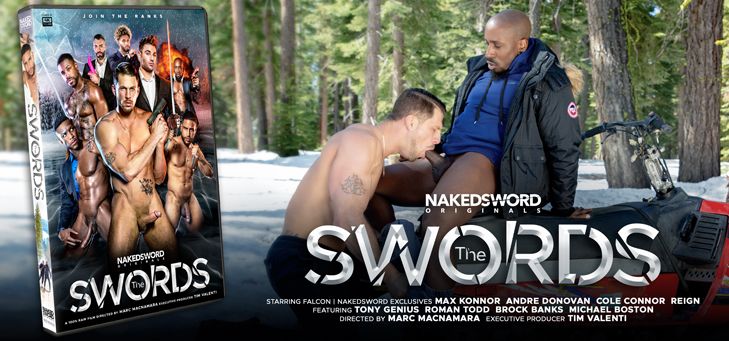 Darin Silvers and Trevor Miller from Rimrock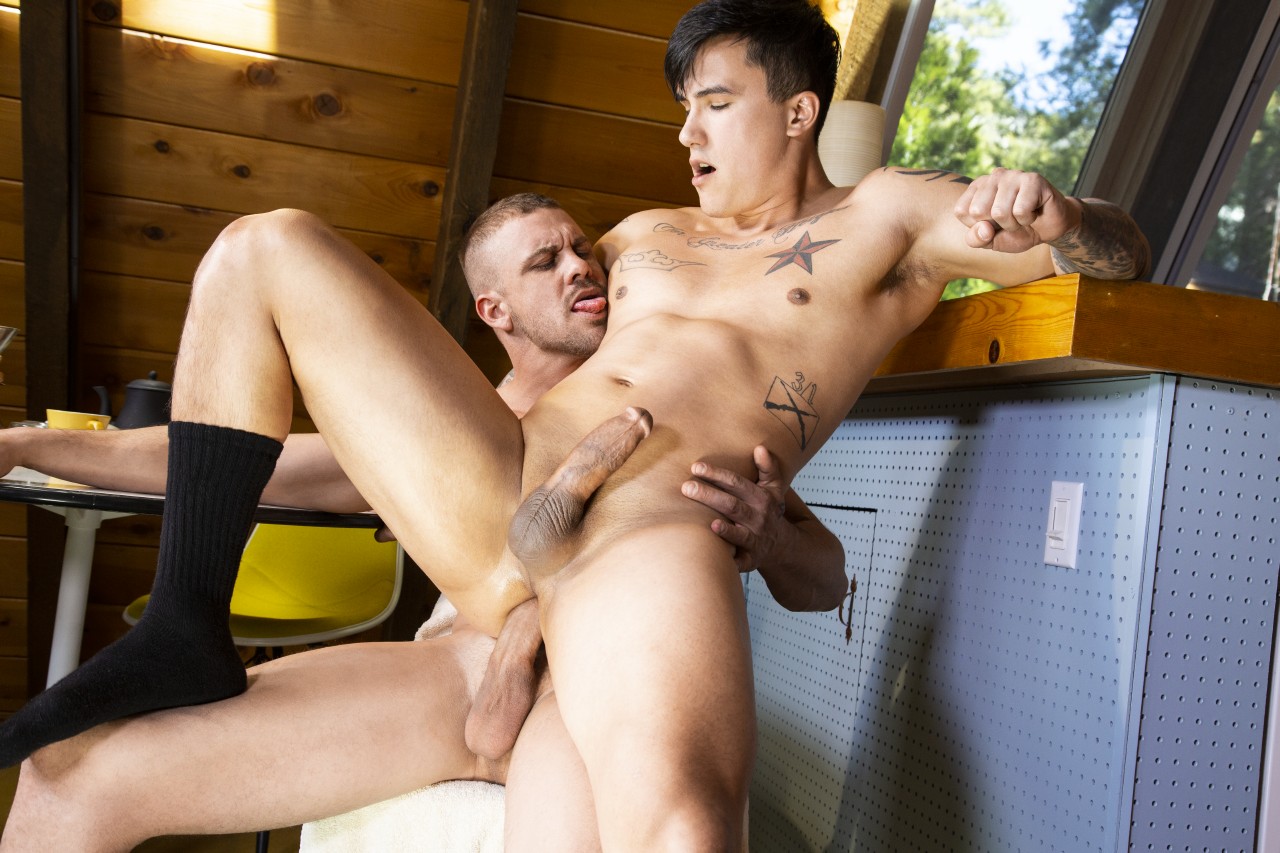 Trevor Miller and Darin Silvers wake up with throbbing morning wood and decide to skip breakfast to get some relief. Trevor gets down between Darin's legs and takes the stud's shaft in his mouth, working it up and down until it's Darin's dick in Trevor's mouth. Darin takes over and works on the hunks hard dick, spitting on it and sucking it until he's ready to fuck. Trevor gets bent over the kitchen island and Darin dives straight in to eat his smooth, tight hole, getting it wet and lubed up for what the stud is about to experience. "Are you ready for this big fucking cock?" Darin asks before his slips it inside Trevor's crack. His bareback meat pounds in and out of Trevor's hole, stretching it to the limits and making Trevor moan out with each thrust. After taking it from behind, Trevor wants to ride Darin's raw pole and hops on to take it balls deep. He moans as he bounces up and down, telling Darin how good his thick member feels sliding in and out of his open hole. Darin takes control again and gets Trevor on his back for one last go. Darin fucks the stud just the way he likes it and keeps the rhythm steady until both studs blast their loads all over Trevor's tatted, tight body.