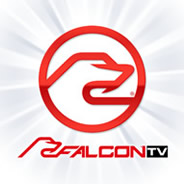 | | |
| --- | --- |
| | Check the listings in your Television Provider's Adult HD OnDemand Menu for: Wet Heat, The OnDemand HD Release of Falcon Studios', Wet Heat starring Tristan Hunter, Luke Truong, Vincent O'Reilly & more! |


| | |
| --- | --- |
| HUNT - Issue #290 | October 28, 2022 |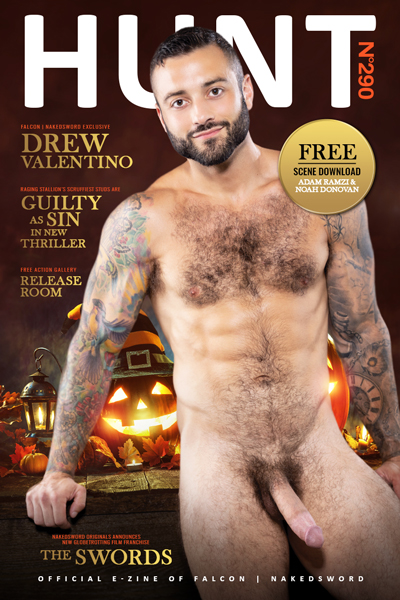 Hey Studs,

We're only a few days from Halloween 2022 and that means it's finally time to break out some tricks and even a few treats with this all-new edition of HUNT!
Starting off in our Special Feature, we're celebrating the scariest season of the year by taking a look at the DVD release of the latest sheet-gripping thriller to come out of Raging Stallion, Guilty As Sin.
We're continuing this sinful behavior in the Model Spotlight as we catch up with everything Guilty star and Falcon | NakedSword Exclusive Drew Valentino has been up to.
For Breaking News, we're boarding another thrill ride with NakedSword Originals and taking a sneak peek at The Swords, the debut film for the studio's upcoming 10-film action-adventure saga.
Speaking of NakedSword action, this issue's Free Action Gallery is showing off tons of cum-worthy snapshots from the NakedSword Originals all-sex film Release Room.
Scrolling over to Studio News, we're showing you which porn stars are covering the just-released 2023 wall calendars from Falcon | NakedSword and which A-list performers are transforming into sickening drag artists for the first-ever live edition of the Mx Pineapple Pageant in West Hollywood. Finally, get into BelAmi's latest release Perfect Match Two, on DVD & Downloads.
You'll also be getting links to some scary-good deals from the official Falcon | NakedSword Store! Whip out your Hallowiener and stroke one out to the final days of some Falcon Fall Scene Savings along with Halloween DVD Discounts and Thrilling Scene Download Deals.
If all this Halloween talk and thrilling action from Guilty As Sin put you in the mood for even more edge-of-your-seat action, get into our latest Free Scene Download with the showstopping finale to Raging Stallion's It's Coming featuring Adam Ramzi and Noah Donovan!
Happy Haunting,
The HUNT Men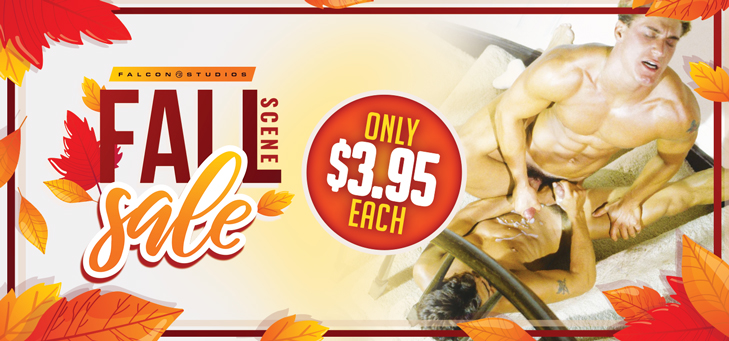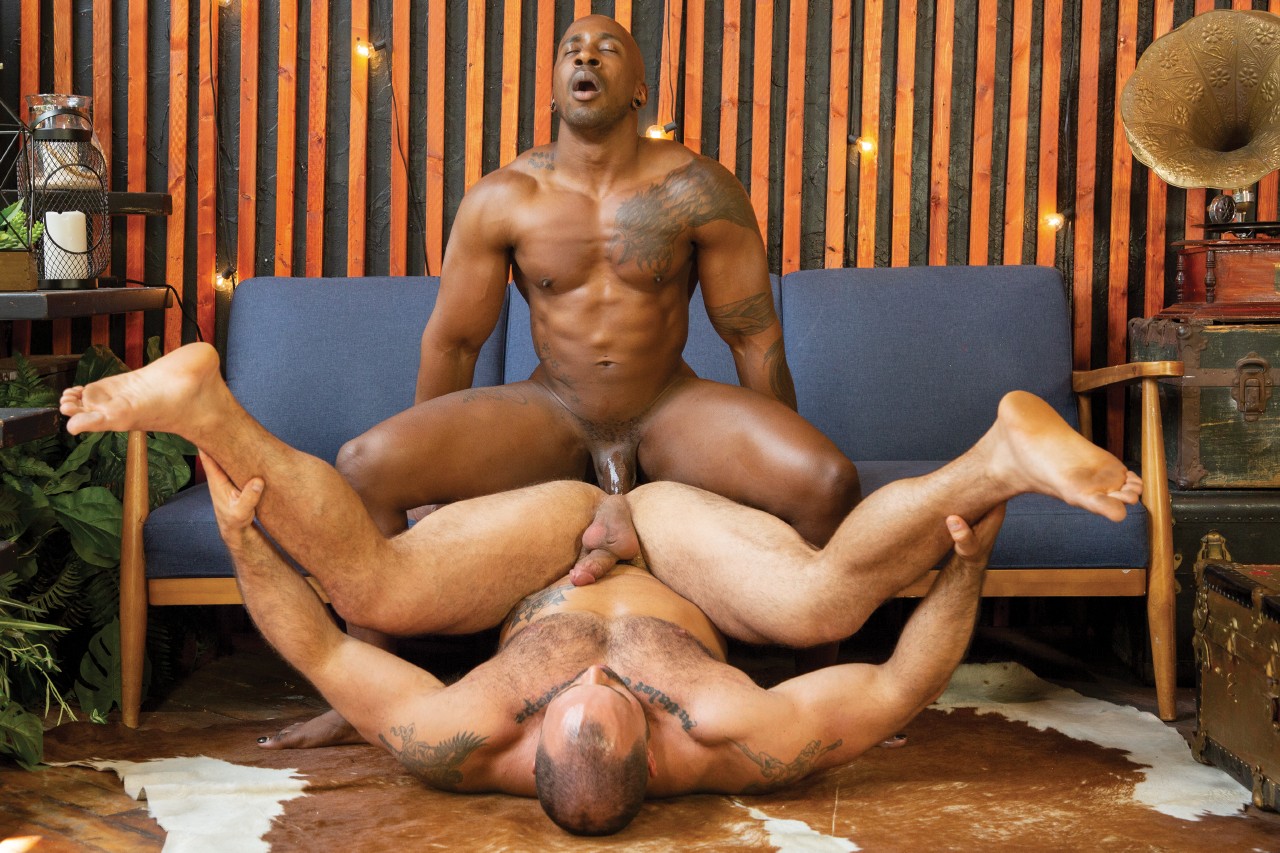 Welcome to the Release Room - the only place in all of New York City where you can choose a man, choose a room, and choose exactly which services you need to get off. From award-winning director Marc MacNamara, this film takes you deep into Manhattan's dirtiest den of sin where nine men are escaping to fulfill their deepest sexual desires. In one room, you'll find Max Konnor making up for a bad date by renting Nick Cranston for the night to bareback and dominate. Beau Butler's hectic lifestyle doesn't allow for him to meet men, so coming to the Release Room to cum all over hired hole Eric Charming is the best way for him to get off. Twink Tristan West is brand new to the city and has already decided that he isn't ready to meet guys just yet, but he's more than willing to enter Brad Connors' private room and service the hairy muscle daddy. When it comes to sex, Derek Kage just wants to be able to walk in a room and select his hole. For tonight's choosing, the man-hungry businessman has decided to head to the Pleasure Room and let naked stranger Serg Shepard swallow has fat cock. Ready for his next round, Brad Connors welcomes in Reese Rideout and promptly busts open his ass for the insatiable fucker. Next time you're in the city, make it your mission to find this hidden kingdom of filth and satisfaction by following all of New York's horniest men straight to the Release Room.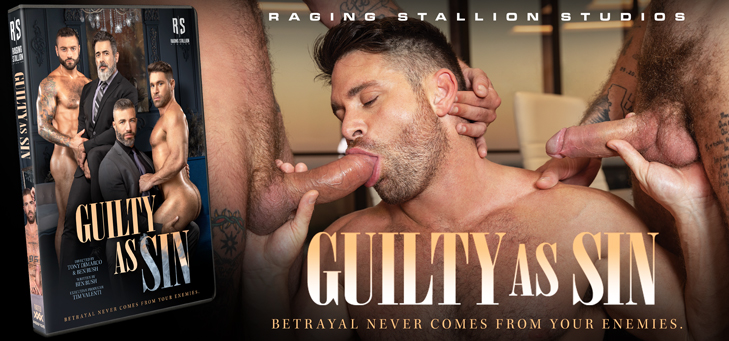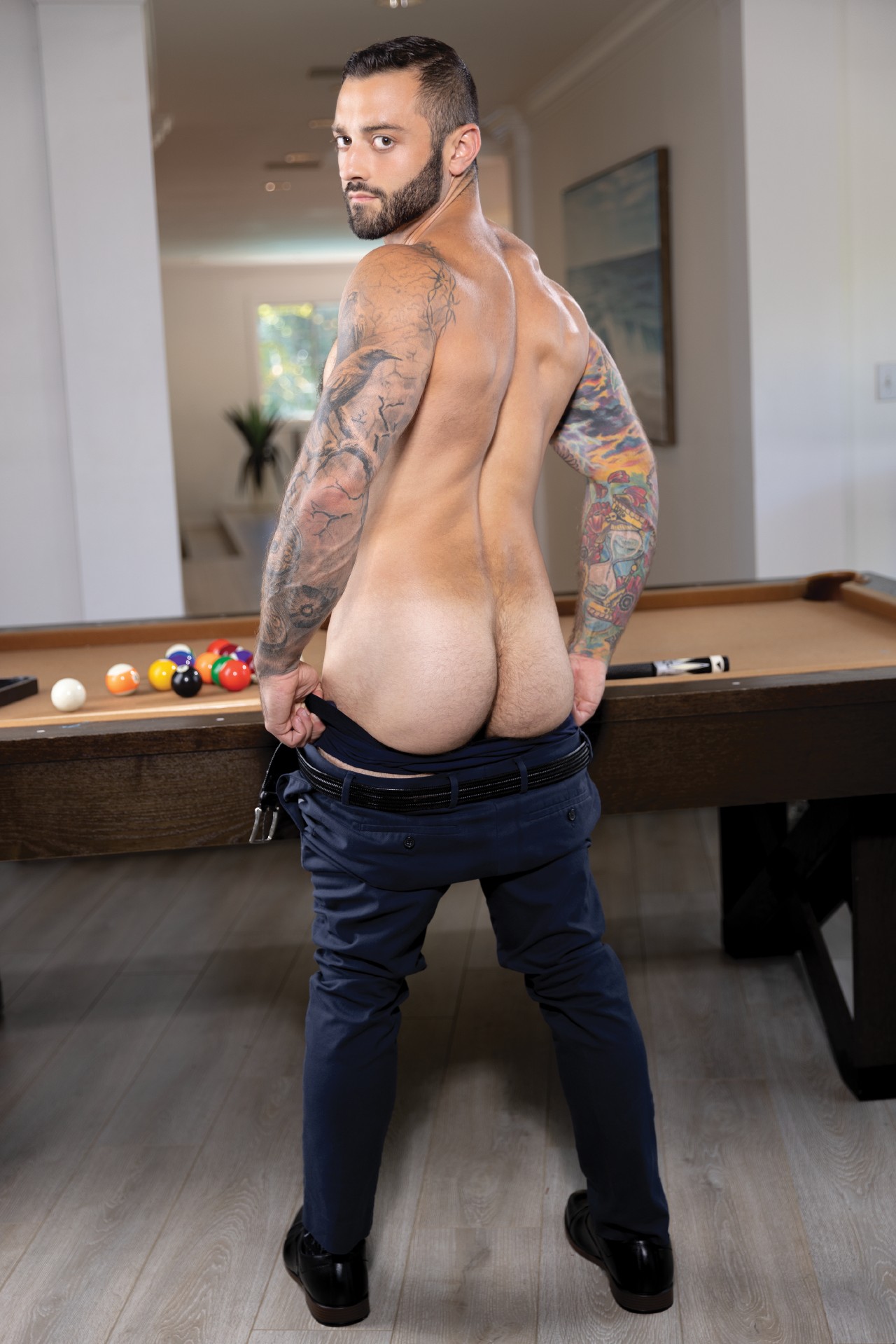 If you're someone who likes watching hairy hunks pound the ever-loving hell out of other rugged dudes, then there's no doubt you know who Drew Valentino is. With god-like pits and a body covered in thick, gorgeous hair, this Falcon | NakedSword Exclusive has made a name for himself by topping and bottoming for the industry's furriest fuckers in projects like RIDE OR DIE, SCRUM Balls to the Wall, and Bred & Breakfast: The Come Inn. Most recently, Drew and his 7.5 inches can be seen starring in the hairiest flip-fuck of 2022 for Raging Stallion's Guilty As Sin. If that doesn't satisfy your cravings for this stud though, don't worry. You'll soon be able to see even more of this Raging Stallion favorite as he opens the studio's upcoming anonymous sex film, Cruising Confidential. Just make sure to keep checking back here at HUNT as we update you in the coming months with more info about that movie, this Raging beefcake, and his irresistibly hot bod.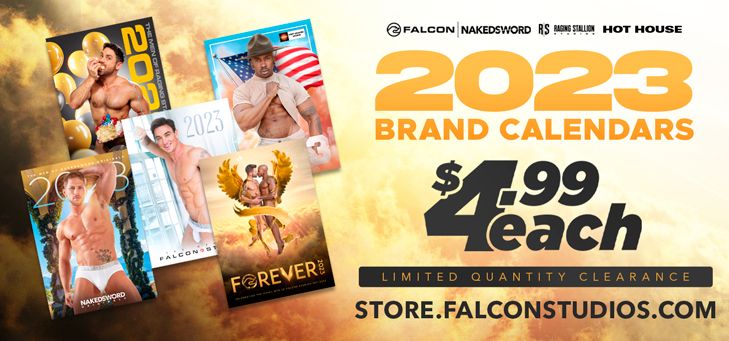 NakedSword Originals Announces New Globetrotting Film Franchise,The Swords
Today, NakedSword Originals announced the completion of the first of five feature films from its upcoming action-adventure franchise, The Swords. Helmed by the studio's lead director, Marc MacNamara, this collection of scripted and all-sex bareback films will make up the first half of the epic Swords saga that is set to be released over the course of the next 12 months. The franchise's first installment, simply titled The Swords, will officially debut on the new state of the art streaming platform, NakedSword.com, next month on November 9th, 2022. The film's DVD release at retail, wholesale, and digital download will follow shortly after.

Click Here to Read the Full Story




Hot Membership Site Updates Available Now!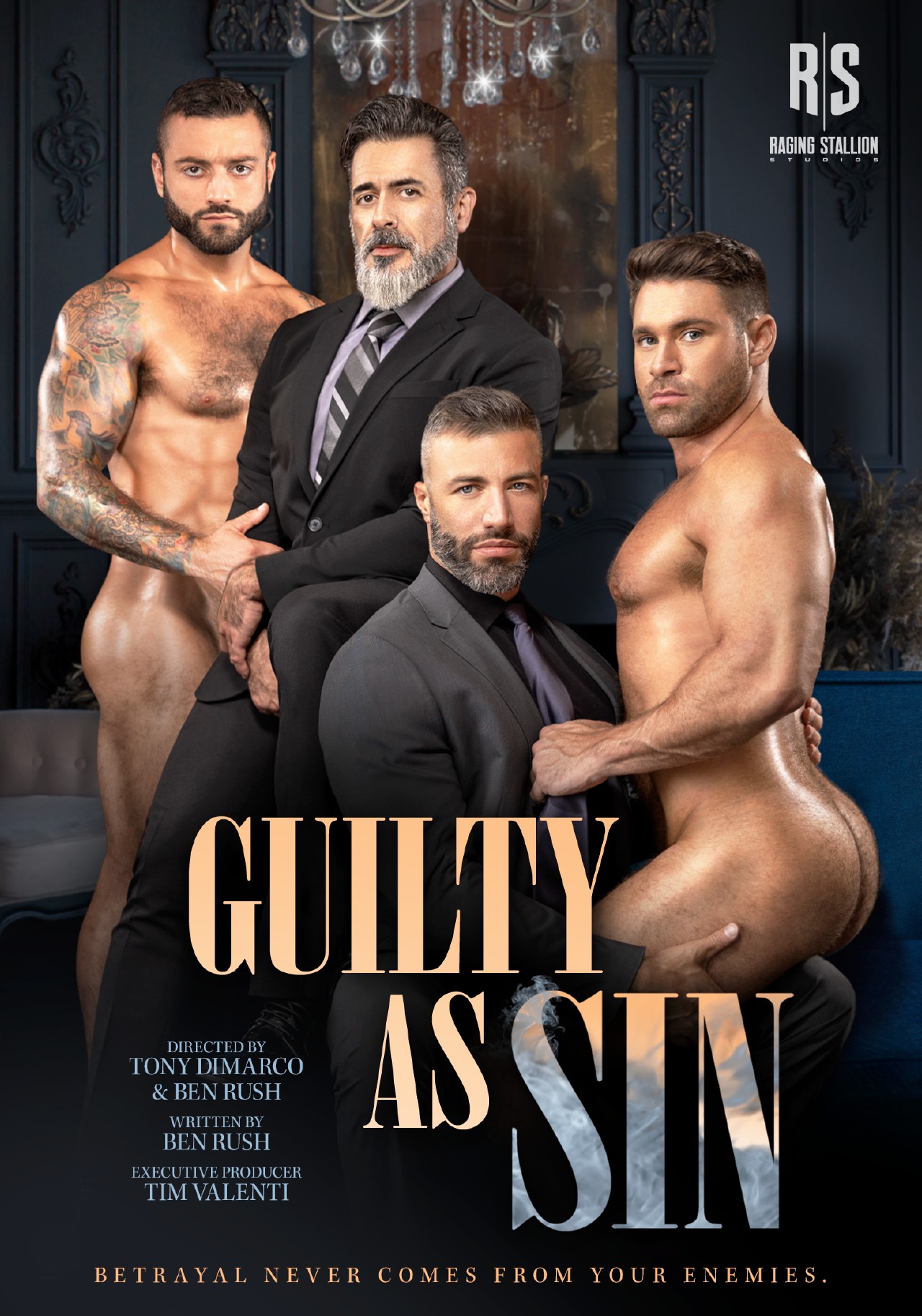 Raging Stallion's Scruffiest Studs Are Guilty As Sin In New Thriller
Raging Stallion, the brand featuring rugged men and raw action, has announced the release of their latest bareback mystery thriller, Guilty As Sin. From acclaimed directors Tony Dimarco and Ben Rush, two of the creative forces behind Raging Stallion's recent nine-part mini-series RIDE OR DIE, this boundary-pushing drama and its cast of rugged fuckers are out to prove that betrayal never comes from your enemies. The entire feature is now available on DVD and Digital Download from the Falcon | NakedSword Store.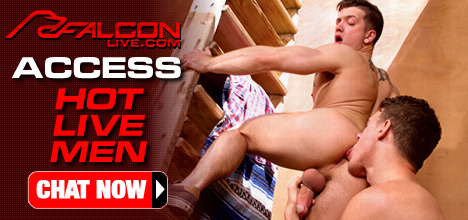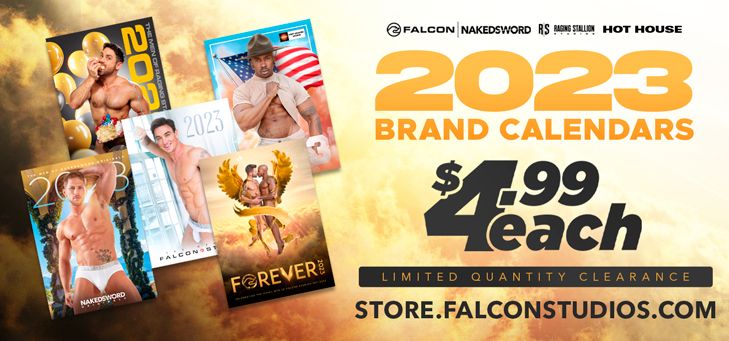 Announcing 2023 Calendars - Limited Quantities - 2023 is rapidly approaching, so prepare for an epic new year with our limited-edition calendars for $24.99 each while supplies last! Take your pick from Falcon Studios, Raging Stallion, NakedSword Originals, Hot House and our all-new...
Read Full Story

Porn & Drag Collide For First-Ever LIVE Mx. Pineapple Pageant - Falcon | NakedSword, the gay adult industry's leading innovator of creative content, has officially unveiled the full lineup of contestants, celebrity judges, and sponsors for the heavily anticipated third annual Mx. Pineapple Pageant.
Read Full Story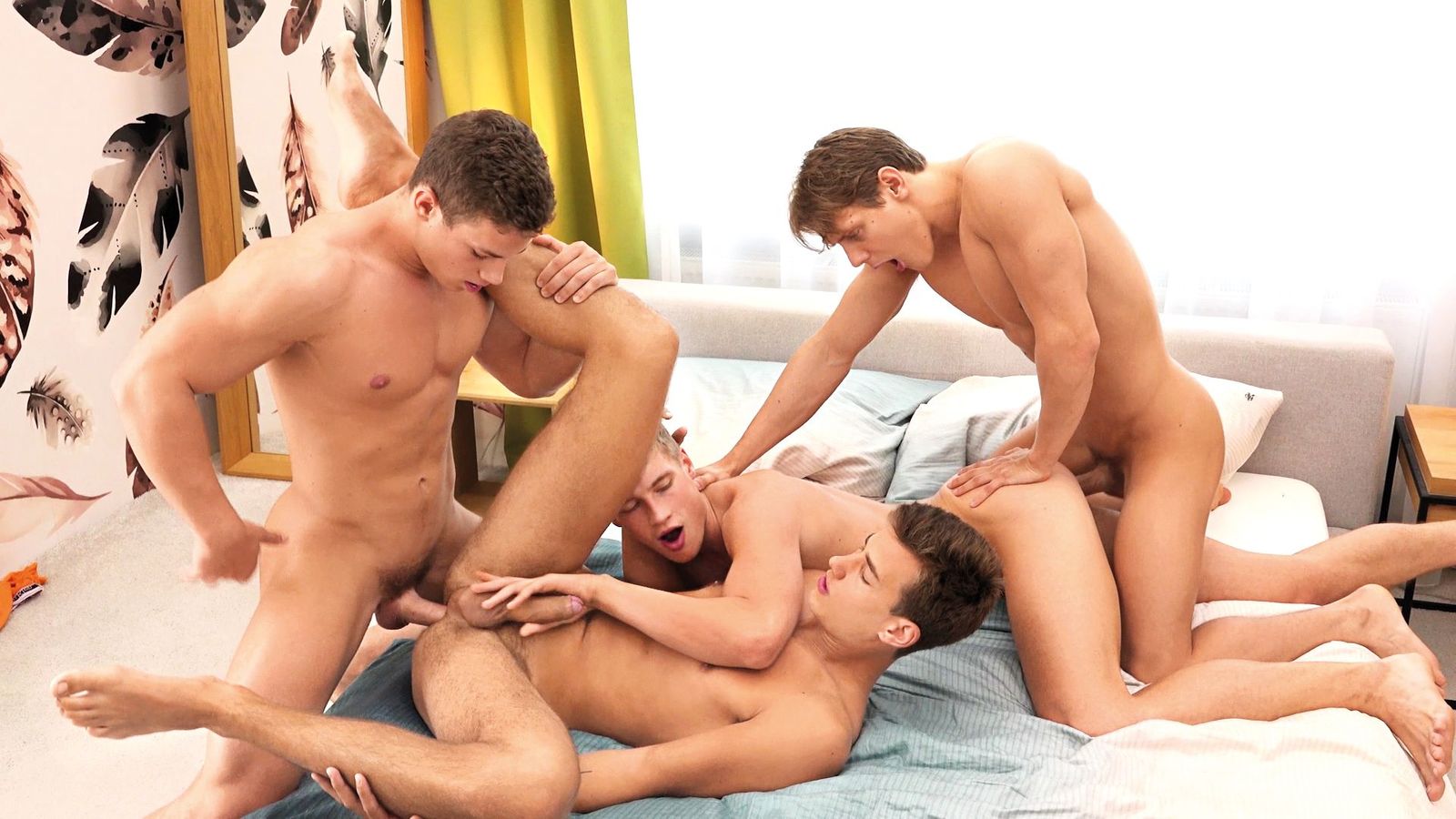 Perfect Match Two Drops On DVD & Downloads - From directors Marty Stevens and Kevin Warhol comes the latest bareback fuck-fest from BelAmi, Perfect Match Two. What makes for a perfect match here at BelAmi? Cover boys Tom Houston & Ashton Montana demonstrate: perfect...
Read Full Story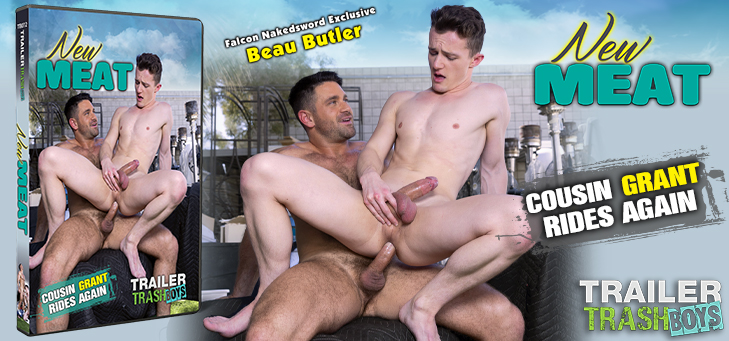 Adam Ramzi & Noah Donovan from It's Coming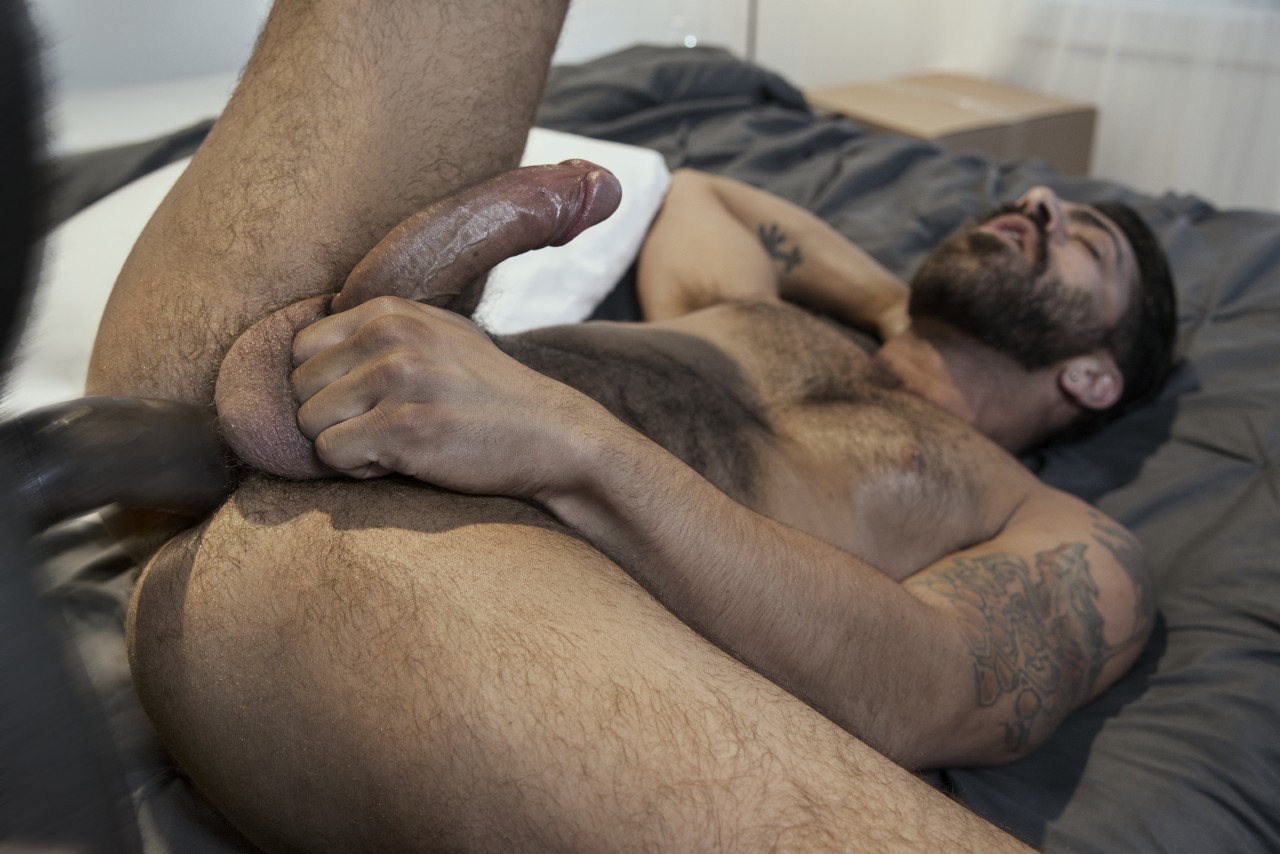 Adam Ramzi is distraught about Beaux Banks' unexpected departure and takes a few more pills to relax. He falls into an ominous dream about the house. Or is it a dream? Adam is jolted awake with a feeling of terror and erotic stimulation. He's surprised to find he's rock hard, and strangely he starts jacking his thick, uncut rod. He writhes on the bed, feeling his own body when he looks up to see a presence (Noah Donovan) watching over him. Is he delirious? He challenges the presence saying that if he wants him, he has to come and get him. The presence approaches the bed and reaches out to Adam's hard cock. The supernatural, erotic energy overtakes Adam as he is first entranced, then dominated by the presence. He's made himself the offering, what will happen to Adam next? Will he lose his mind? Will he get out alive?

You have received this email because you requested email updates from Falcon | NakedSword be sent to: %%EMAIL_ADDRESS%%
This is an advertisement. %%PLUGIN_Unsubscribe: 183936-Unsubscribe%%
Please add reply@huntezine.com to your address book or safe senders list to ensure that these emails arrive in your inbox.
© 2022 Silver State Services, LLC. All Rights Reserved. HUNT eZine, 4011 W. Oquendo Rd. Unit A. Las Vegas, NV 89118

Records required to be maintained pursuant to 18 U.S.C. 2257 and
C.F.R. 75 are kept in the following location by the Custodian of Records:
Custodian of Records
4011 W. Oquendo Rd. Unit A.
Las Vegas, NV 89118