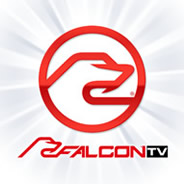 | | |
| --- | --- |
| | Check the listings in your Television Provider's Adult HD OnDemand Menu for: Private Pool Anal Play, The OnDemand HD Release of Falcon Studios', Into the Blue starring Brent Corrigan, JJ Knight, Topher DiMaggio & more! |


| | |
| --- | --- |
| HUNT - Issue #289 | October 14, 2022 |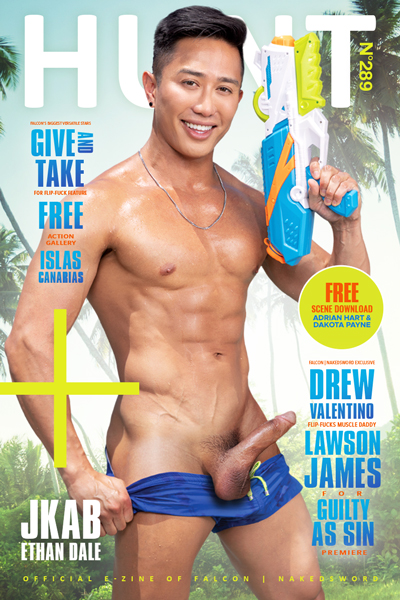 Hey horny HUNTers,

We've got almost too many new movies and events to talk about with this issue of HUNT, so let's just get right into it and start all revealing the must-see gay porn news to come out of Falcon | NakedSword!
First up, it's time to get sinful in Breaking News with the world premiere of Guilty As Sin, the latest sheet-gripping drama to come from the scruffy studs of Raging Stallion.
We're fixated on first-time HUNT coverboy and social media star Jkab Ethan Dale in our Model Spotlight gallery as he makes his Falcon | NakedSword debut in the finale of Hot House's Skintight.
For this issue's Special Feature, it's all about versatile models as we take you inside the DVD release of the bareback flip-fucking feature Give and Take from Falcon Studios.
The 100% raw action keeps going down in the Free Action Gallery as NakedSword Originals shows off bareback snapshots of Sir Peter, Bastian Karim, and more from Islas Canarias.
In Studio News, you'll be able to take a step inside the Release Room with the latest DVD to come out of NakedSword Originals before getting a sneak peek at one of gay porn's biggest projects set to close out this year - Falcon's Cumming Home For Christmas.
You'll also be getting some links where you can celebrate the season by falling into the final days of the Fall Favorites DVD Clearance and Great Outdoors Scene Savings, along with some just-announced Autumn Out-Of-Print Movie Download Specials.
If talking about all the flip-fucking action in Falcon's Give and Take put you in the mood to beat off to some truly versatile models, then be sure to click over to the Free Scene Download where you can see Adrian Hart and Dakota Payne give and take for Falcon's Afternoon Affairs.
Cheers,
The HUNT Men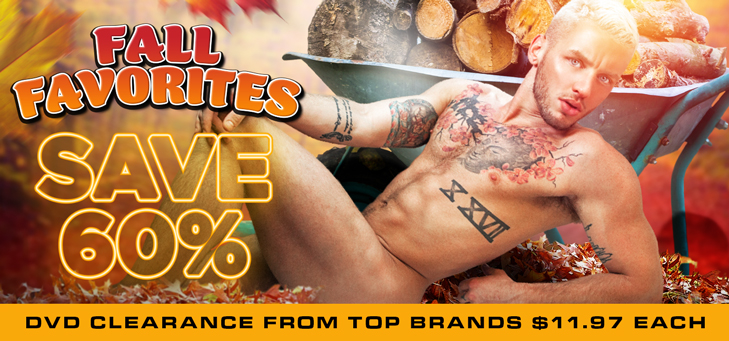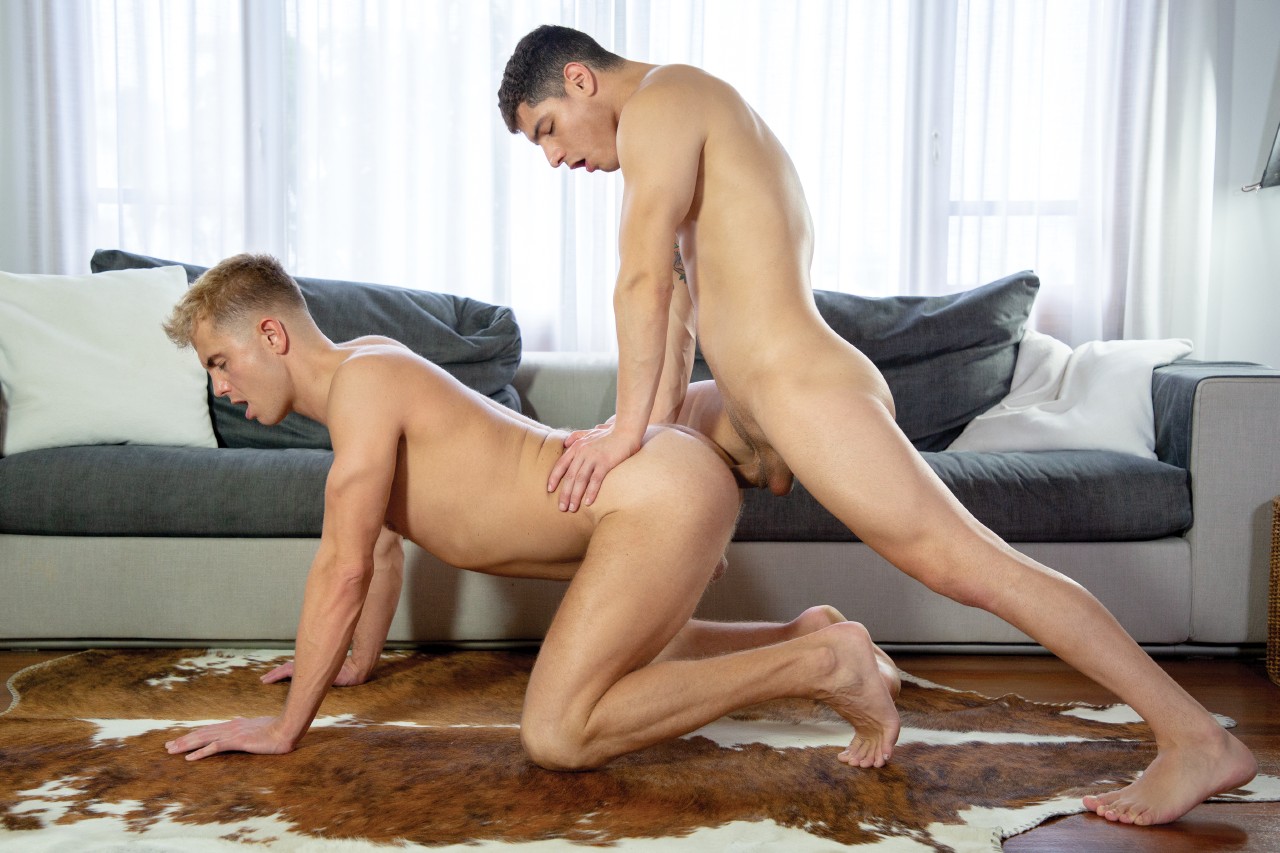 Anyone visiting Islas Canarias knows that the only thing more gorgeous than the scenic volcanic beaches, cultural landmarks, and oceanic views are the men roaming around each and every island. Directed by the award-winning Marc MacNamara and shot on location in the Canary Islands, this bareback film follows ten of Europe's hottest models as they venture out to explore the sights of these islands and the bodies of the men that inhabit them. Over on Lanzarote, the cocks of Austin Sugar and Valentin Amour are pouring out of their skimpy swimwear as they clutch onto volcanic rocks and submerge themselves in the clear waters of the Atlantic Ocean. It's midnight when Sir Peter finally decides to head for the pool, take a dip, and dive dick-first into the tight hole of muscle stud Craig Marks. After an exhausting day of sightseeing near the Castillo de San Gabriel, Sam Steiner can't wait to get back to his private villa for a passionate flip-fuck that ends with lover Bastian Karim covering his face in cum. Miles away near a private pool, Oskar Ivan is flipping himself onto Apolo Adrii's hard cock and shooting creamy loads onto his own furry six-pack. Over in the town of Teguise, a ravenous Johnny Viper is out cruising for cock, following strangers, and digging his dick into the beefy cheeks of Logan Moore. When you see first-hand how these European heartthrobs are erupting on a daily basis, it's easy to see why the volcanic islands of Islas Canarias have such an explosive reputation.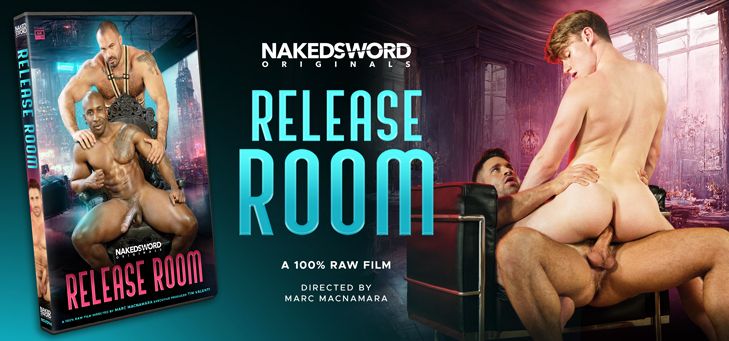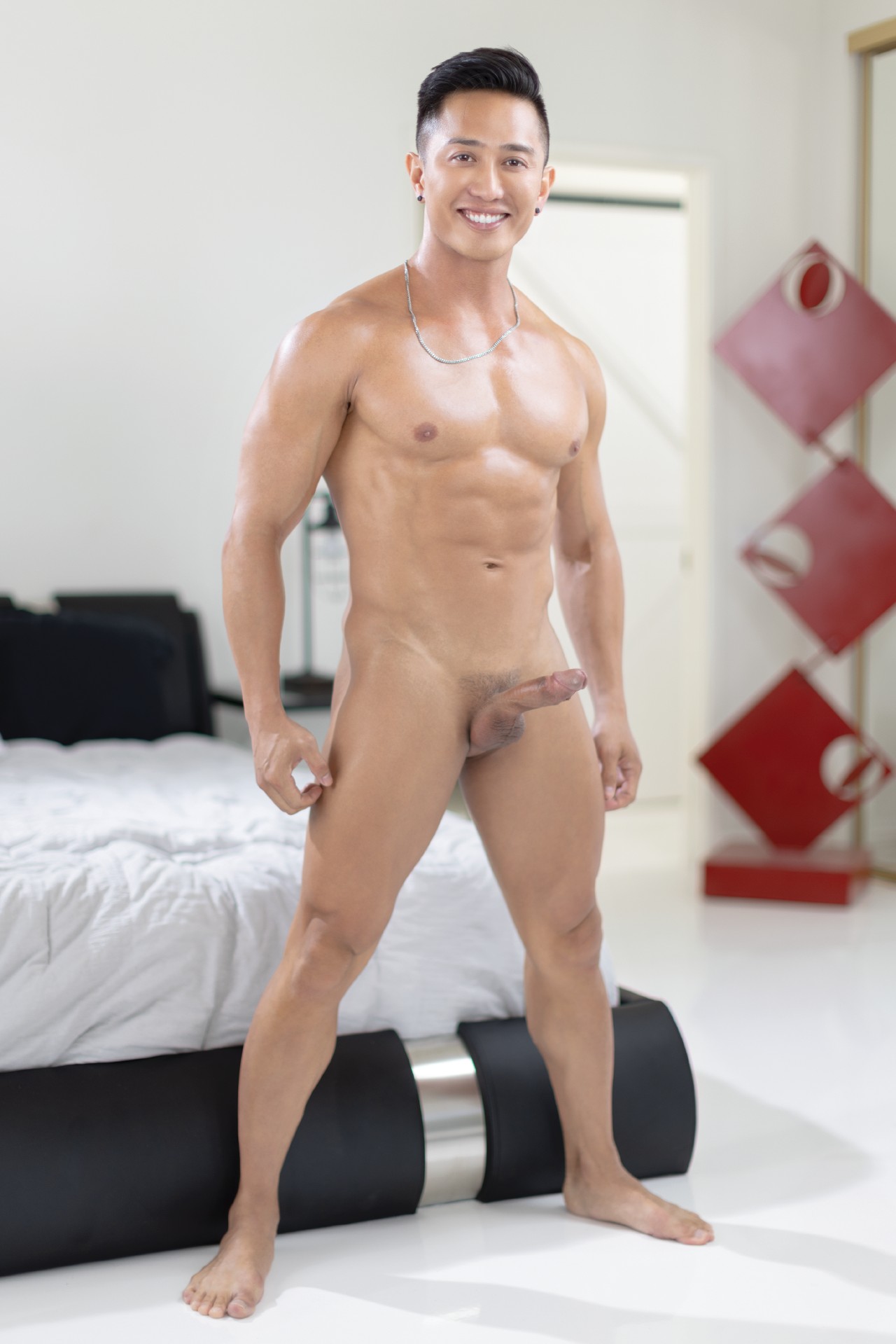 There's a new face making its way over to Hot House and the latest cover of HUNT eZine! Everyone say hello to gay porn favorite and social media superstar Jkab Ethan Dale. If you don't know Jkab from his studio work, you might know may know this 5'6" cutie from his insanely popular TikTok page. With over 600,000 followers on that platform alone, it's quite possible that Jkab might just be the most-followed gay studio star on the entire TikTok app. If TikTok isn't your thing though, don't worry. In just a couple of weeks, you'll get the chance to really get to know Jkab as he makes his Hot House debut in the bareback finale of Skintight where his muscular ass will be taking a poolside pounding from the award-winning cock of Falcon | NakedSword Exclusive Cade Maddox! That hookup officially debuts October 26 on HotHouse.com and FalconStudios.com, so don't miss your chance to see Jkab bust it open for his first appearance with Falcon | NakedSword!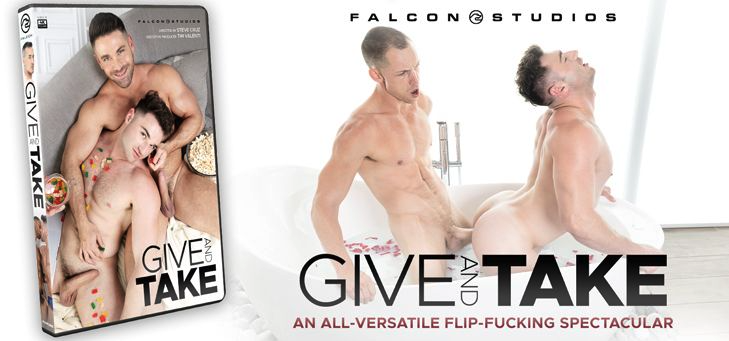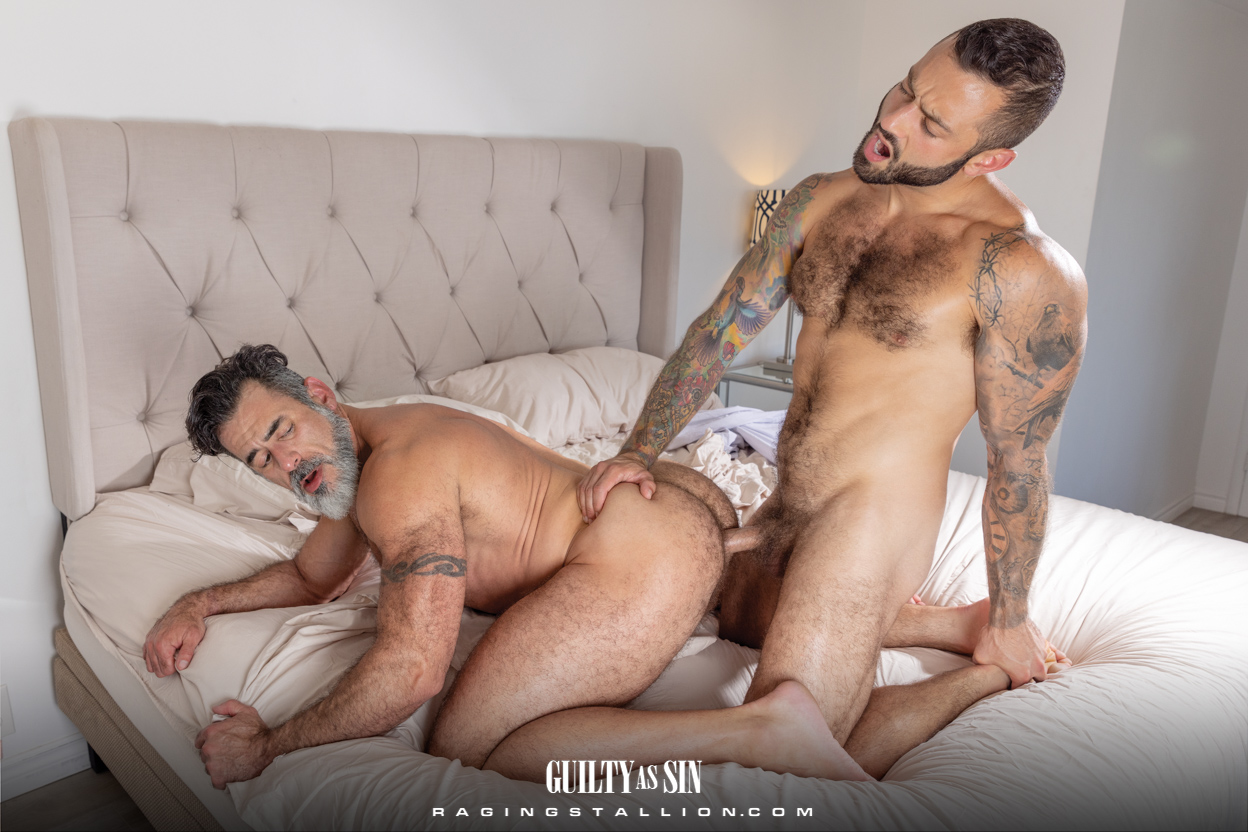 Drew Valentino Flip-Fucks Muscle Daddy Lawson James For Guilty As Sin Premiere
RagingStallion.com, Falcon | NakedSword's site featuring rugged men and raw action, has announced the release of the debut update from the upcoming bareback mystery thriller Guilty As Sin. From Tony Dimarco and Ben Rush, the same duo behind Raging Stallion's critically acclaimed RIDE OR DIE miniseries, this sheet-gripping premiere stars Falcon | NakedSword Exclusive Drew Valentino as he flip-fucks with Lawson James for the muscle daddy's first-ever Raging Stallion appearance. The first update from Guilty As Sin will go live tomorrow on RagingStallion.com with the DVD and scene downloads officially releasing next week on the Falcon | NakedSword Store.

Click Here to Read the Full Story




Hot Membership Site Updates Available Now!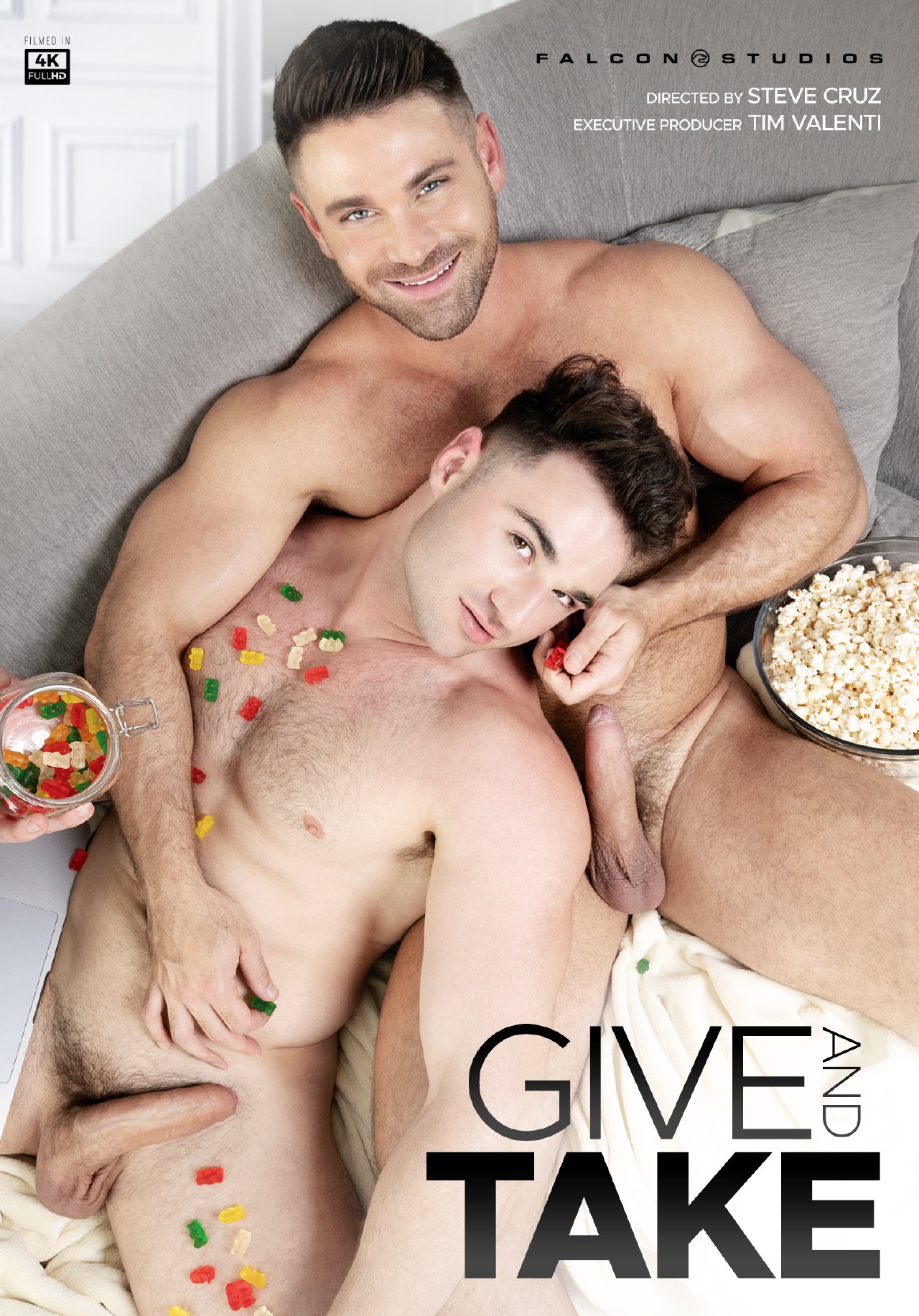 Falcon's Biggest Versatile Stars Give & Take For Flip-Fuck Feature
Falcon Studios, the iconic producer of the world's hottest gay male porn, has announced the release of its latest all-versatile production, Give and Take, on DVD and Digital Download. From award-winning director Steve Cruz, this flip-fucking spectacular shows six of the industry's hottest vers performers as they take to their luxurious Southern California homes for brand-new unscripted hookups. This bareback film is now available on DVD and Digital Download from the Falcon | NakedSword Store.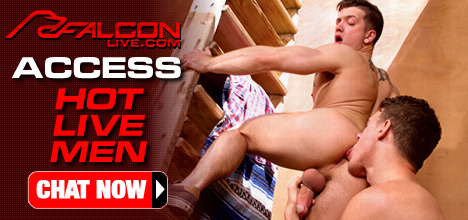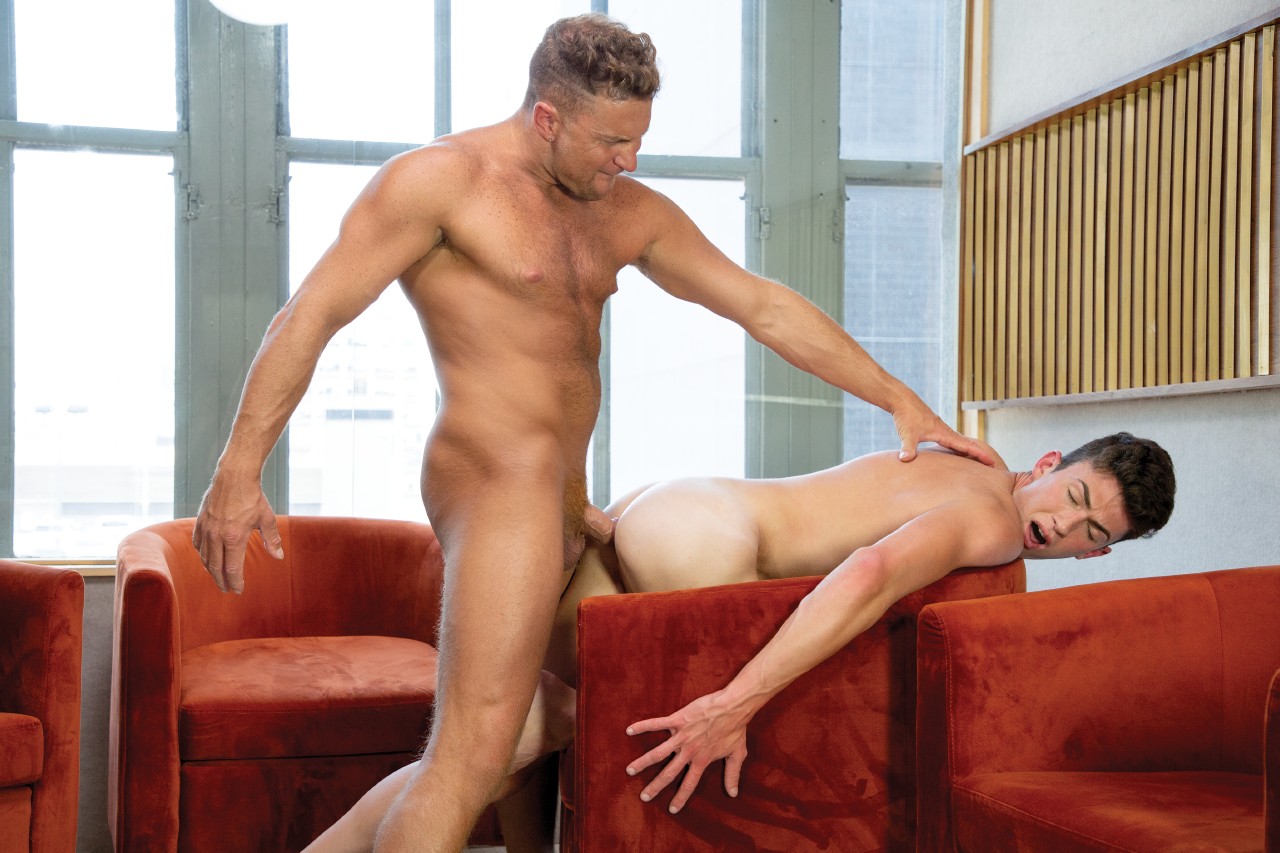 NAKEDSWORD ORIGINALS DROPS NEW DVD RELEASE ROOM - Today, NakedSword Originals drops their latest DVD called Release Room, now available worldwide at retail, wholesale, and on digital download. The new all-sex movie revolves around the only place in all of New York City where you can choose a man, choose a room...
Read Full Story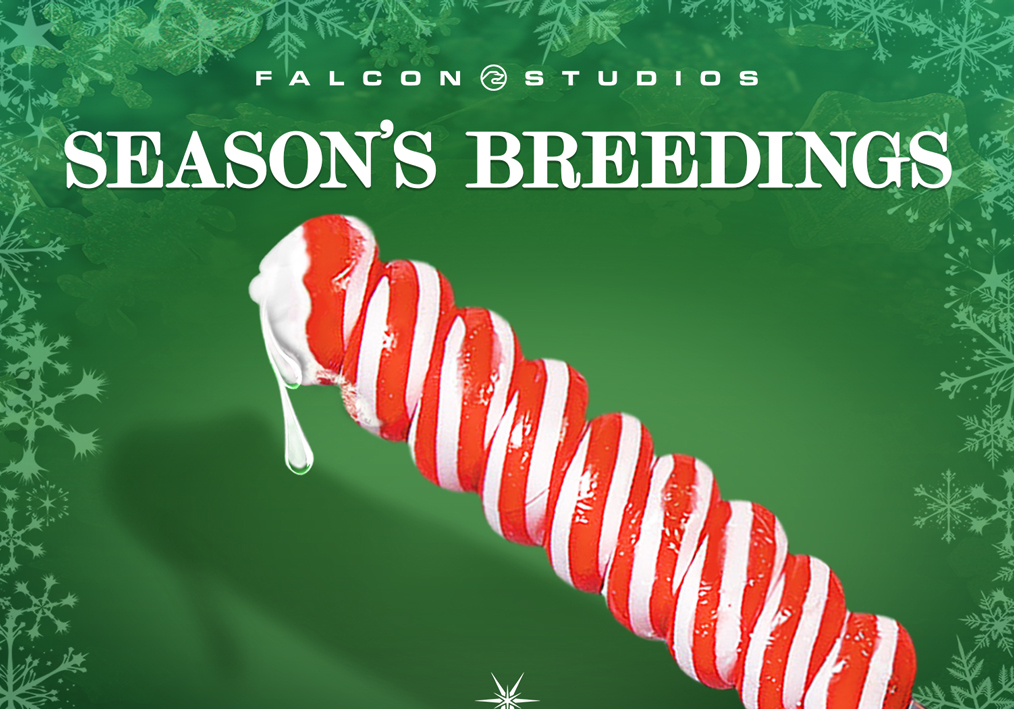 The Christmas Movie You Always Wanted - We know, we know. We're a little early, but the cable TV networks are already announcing their line-ups of seasonal films, and, well, we're just about certain that Falcon Studios has the Christmas movie you have always wanted. Cumming Home for Christmas — the very first gay adult holiday narrative feature — begins streaming...
Read Full Story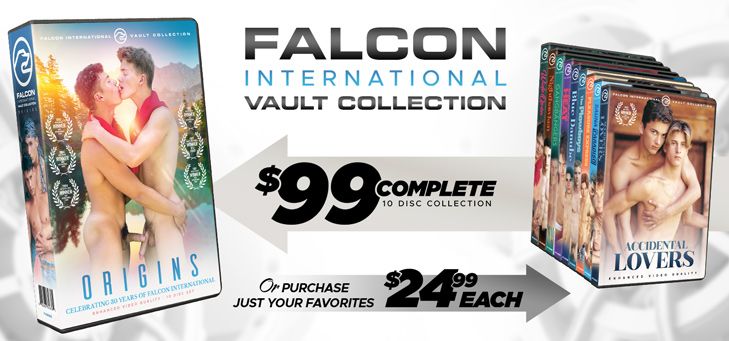 Adrian Hart & Dakota Payne from Afternoon Affairs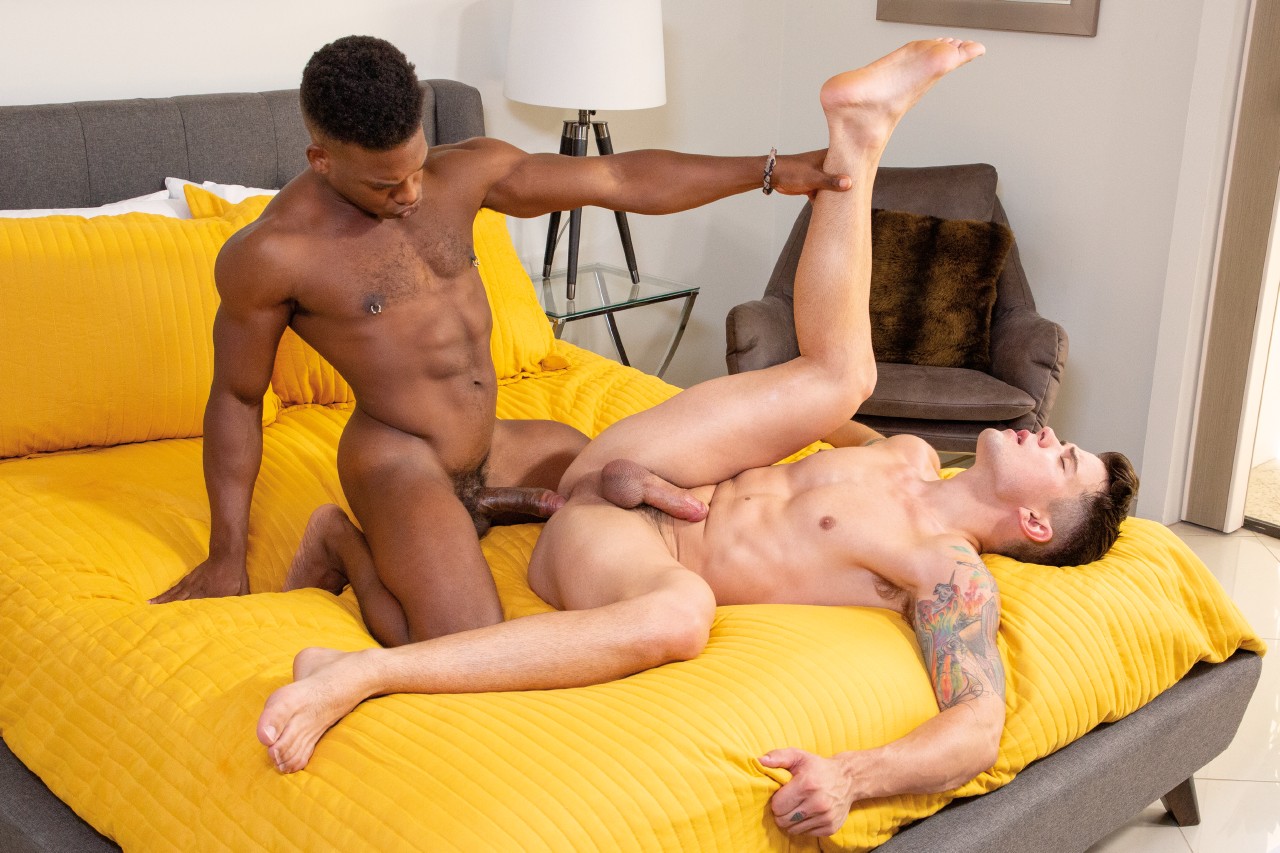 Tatted stud Dakota Payne is enjoying a hot bath when Adrian Hart comes in to take a shower. While they clean up, they seduce each other with their hard cocks and chiseled bodies until curiosity overcomes Adrian. He joins Dakota in the bath. Adrian's mouth-watering cock is already at eye level, so Dakota takes the opportunity to put it in his mouth. They take turns exploring each other's cocks and holes with their mouths before drying off and heading to the bedroom. When they get on the bed, Dakota takes a few licks to Adrian's crack, then slides his raw cock into his tight hole. While Dakota keeps his cock firmly planted in his ass, Adrian strokes his cock. Switching positions, Adrian rolls over on his back to take every inch of Dakota's thick raw cock. Dakota can't get enough ass, but he has a flip fuck in mind, wanting Adrian's meat inside him. Dakota lays back, and Adrian slides his throbbing rod deep inside the versatile stud. Adrian returns the powerful bareback pounding that Dakota gave him, pumping the tatted stud's ass deep. Balls deep inside Dakota, Adrian gets sent over the edge and he slathers Dakota's used hole with his thick seed. When Adrian shoves his spent cock back in, he fucks the load out of Dakota, making him shoot thick ropes all over his abs.

You have received this email because you requested email updates from Falcon | NakedSword be sent to: %%EMAIL_ADDRESS%%
This is an advertisement. %%PLUGIN_Unsubscribe: 183936-Unsubscribe%%
Please add reply@huntezine.com to your address book or safe senders list to ensure that these emails arrive in your inbox.
© 2022 Silver State Services, LLC. All Rights Reserved. HUNT eZine, 4011 W. Oquendo Rd. Unit A. Las Vegas, NV 89118

Records required to be maintained pursuant to 18 U.S.C. 2257 and
C.F.R. 75 are kept in the following location by the Custodian of Records:
Custodian of Records
4011 W. Oquendo Rd. Unit A.
Las Vegas, NV 89118