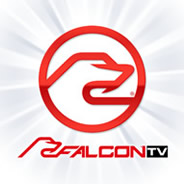 | | |
| --- | --- |
| | Check the listings in your Television Provider's Adult HD OnDemand Menu for: His First Anal, The OnDemand HD Release of NakedSword Originals', Undiscovered starring Tyler Alexander, Wolfie Blue, Justin Chase & more! |


| | |
| --- | --- |
| HUNT - Issue #285 | August 19, 2022 |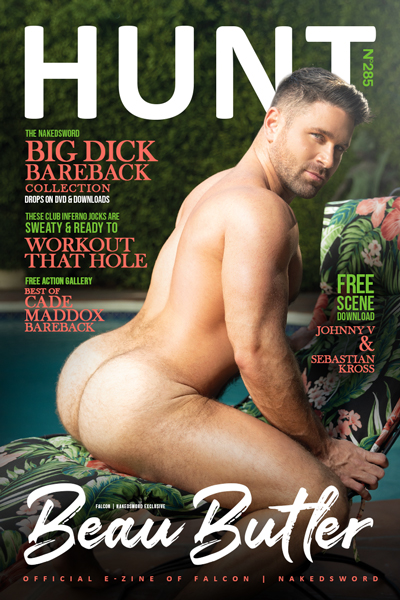 Hey HUNTers,

It's a brand new issue, we've got one of our favorite porn stars baring it all on the cover, and an excessive amount of juicy news updating you on everything related to Falcon | NakedSword, so let's not waste any more time and jump right in!
Starting off in Breaking News, it's all about raw, oversized cocks as the industry's hottest stars reveal their girthy meat for the NakedSword Big Dick Bareback Collection.
We're continuing our obsession with hung men in the Free Action Gallery where you can see the hottest snapshots of Falcon | NakedSword Cade Maddox and his award-winning member in his new Best Of Cade Maddox Bareback DVD.
Speaking of Falcon | NakedSword Exclusives, we'll then be taking a look at Beau Butler in our Model Spotlight and giving you a sneak peek at what to expect from this fan favorite model in the coming months.
For Studio News, we'll be turning to some friends of Falcon and giving out the steamy details on the DVD releases of BelAmi's Dream Lover One and Sorry 'Bout Your Hole from Trailer Trash Boys.
You'll also be getting links where you can take advantage of some just-announced Summer Big Dick DVD Savings and and Hot House Scene Download Deals. There will also be some chances for you to get in on the final days of the Falcon Full Movie Download Sale the New Release Scene Sale and the New Release & Collectors Edition DVD Sale.
If all that hunky, scorching action from NakedSword's Big Dick Bareback Collection put you in the mood for some more hot compilation content, then be sure to check out this issue's Free Scene Download where you can watch Johnny V and Sebastian Kross going all the way in A-Team All Stars: Sebastian Kross.
Happy HUNTing,
The HUNT Men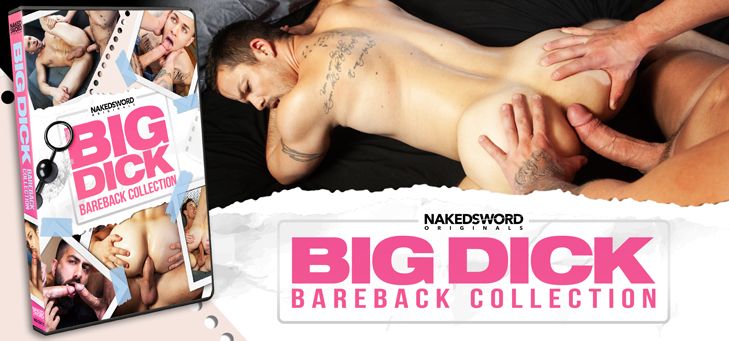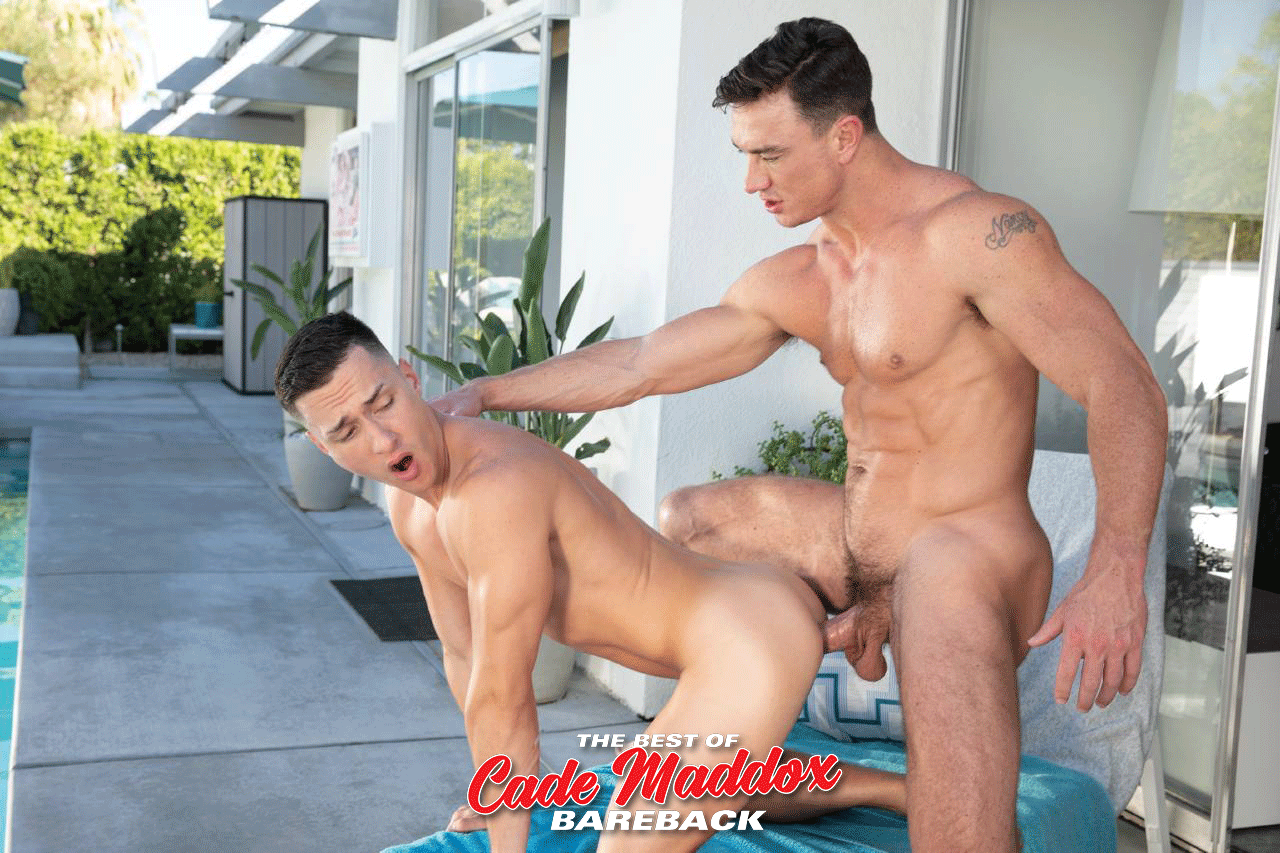 It's no secret that Falcon | NakedSword Cade Maddox is one of the biggest stars in the entire porn industry. His Hollywood good looks, southern charm, and award-winning cock shine in the Best of Cade Maddox collection. Featuring his most acclaimed scenes from Falcon | NakedSword, this bareback compilation showcases the A-list hunk as his award-winning piece of meat fucks up and drills down some of your favorite Cade-hungry porn stars. When Cade Maddox lays his eyes on the naked body of Tristan Hunter, he instantly locks lips with the smooth stud before bringing him out for a poolside pounding. Horned-up without a minute to waste, muscle men Cade Maddox and Ryan Rose get down to business in their favorite sun-drenched San Francisco fuck spot. In a bareback flashback, Cade Maddox is seen having an affair with Taylor Reign and snowballing a fresh load into the young man's eager mouth. When Nic Sahara is looking for someone to fill him deep, he turns to a more-than-willing Cade Maddox to stretch him out. Cade Maddox just took Zario Travezz to the doctor's office, but when the two hear loud moans from inside a patient's private room, they decide to have their own fun in the empty waiting area. Josh Moore is supposed to be focusing on fishing with Cade Maddox right now, but he soon makes it known that he'd rather be on his knees swallowing the heartthrob's massive member. No matter if you're in love with Cade Maddox or just a fan of big dick stars filling up the hottest holes around, the Best of Cade Maddox is sure to leave your balls drained and make you a diehard fan of this A-list porn icon.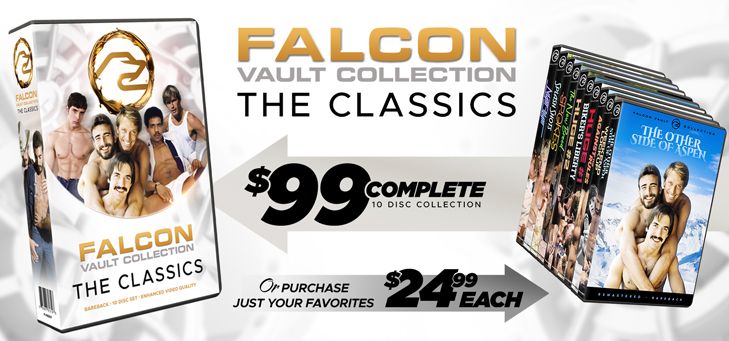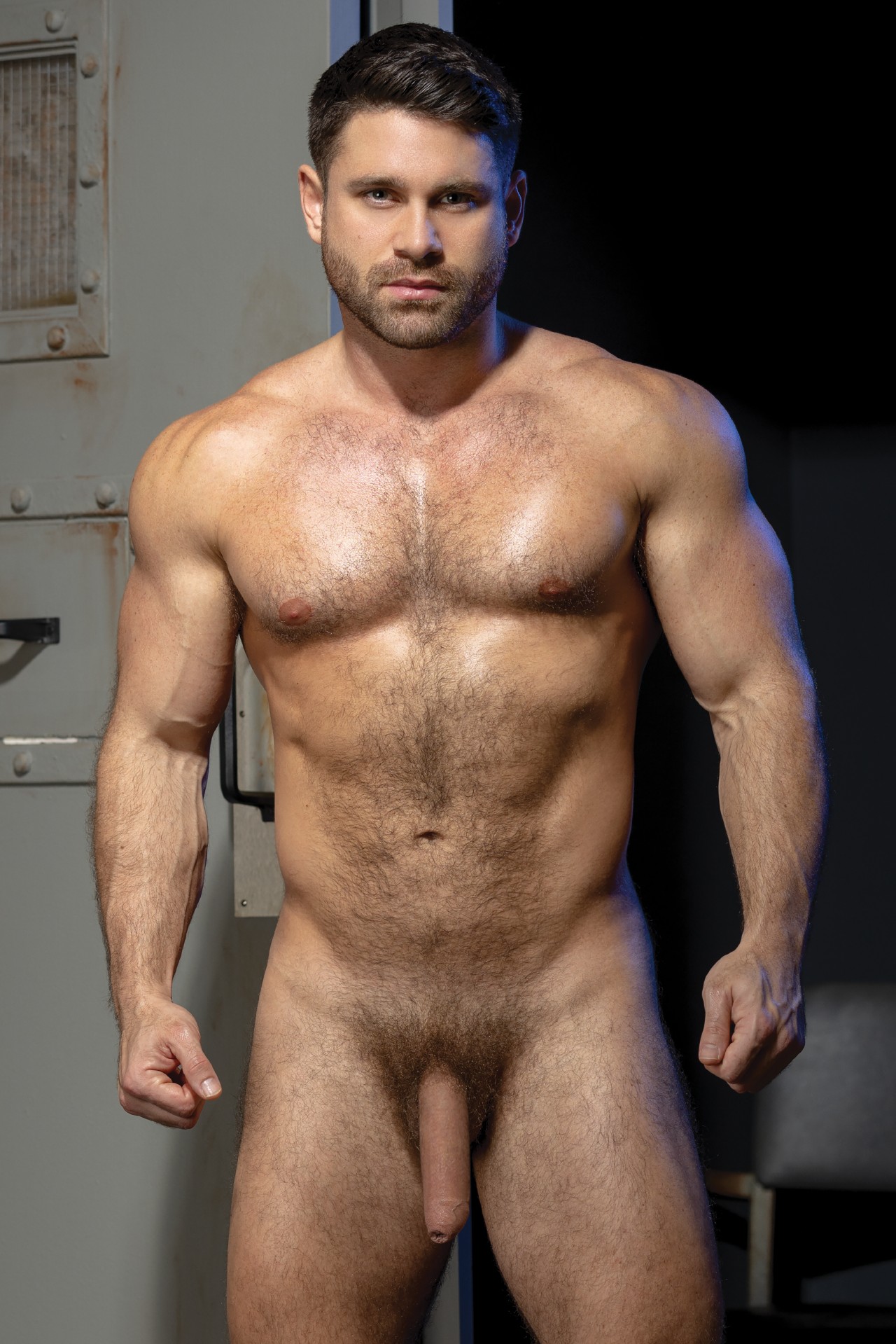 There's absolutely no denying that Beau Butler is a certified porn STAR at this point. There's very little that this Falcon | NakedSword Exclusive hasn't accomplished since he burst onto the scene early last year. He swept the 2022 Grabby Awards with three huge wins, starred in two show-stopping episodes of Raging Stallion's hit limited series RIDE OR DIE, and was even crowned the most popular performer on the NakedSword platform for the second quarter of 2022. On top of all that, the actor is set to continue his superstardom with a major role in the upcoming Raging Stallion thriller Guilty As Sin that will see him in what we're told is one of the hottest threeways of his career. We'll definitely be telling you all about Beau's Guilty bareback action when that movie drops in October, so be sure to check back for any and all news about this beefy hunk and his threesome escapades.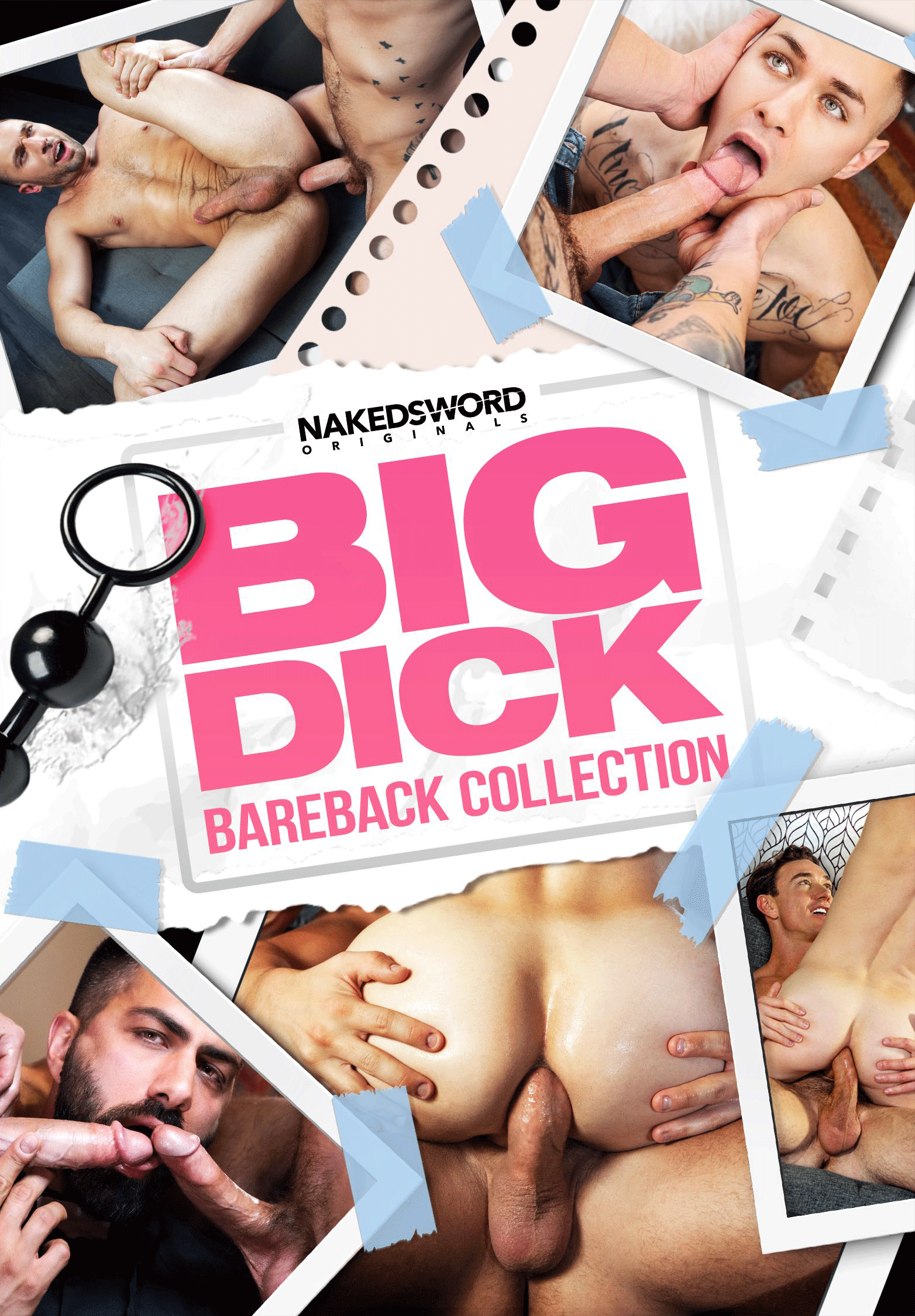 The NakedSword Big Dick Bareback Compilation Drops On DVD & Downloads
Today, NakedSword Originals put together a collection of their top-tier bareback scenes featuring monstrous cocks from directors Chi Chi LaRue, Marc MacNamara, Edward James, and mr. Pam to deliver the fans the NakedSwords Big Dick Bareback Collection. The industry's largest and most famous pieces of meat are on full display with the NakedSword Big Dick Bareback Collection, out now on DVD & Downloads from the Falcon | NakedSword Store.

Click Here to Read the Full Story




Hot Membership Site Updates Available Now!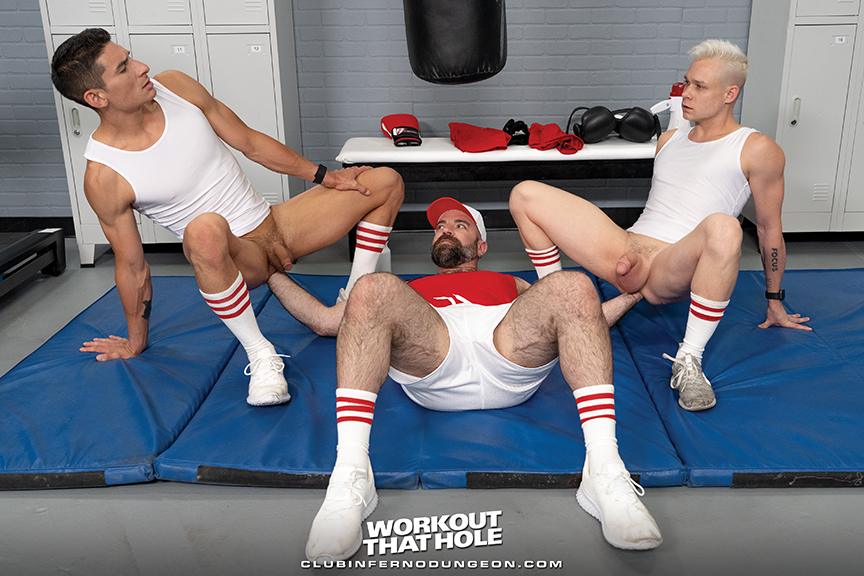 These Club Inferno Jocks Are Sweaty & Ready To Workout That Hole
Club Inferno, the Falcon | NakedSword brand featuring gay muscle men in extreme gay porn and hardcore fisting videos, has released its latest bareback film, Workout That Hole. From acclaimed fetish director Tom Moore, this new feature follows four gaping jocks who are about to learn that in this gym, punching bags aren't the only things able to take a fist. The latest Club Inferno feature is now available on DVD and Digital Download from the Falcon | NakedSword Store.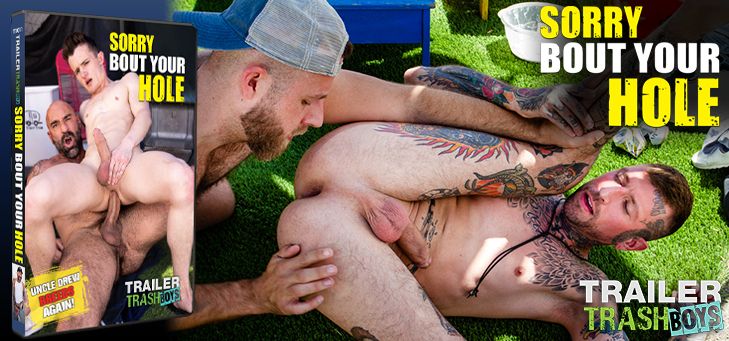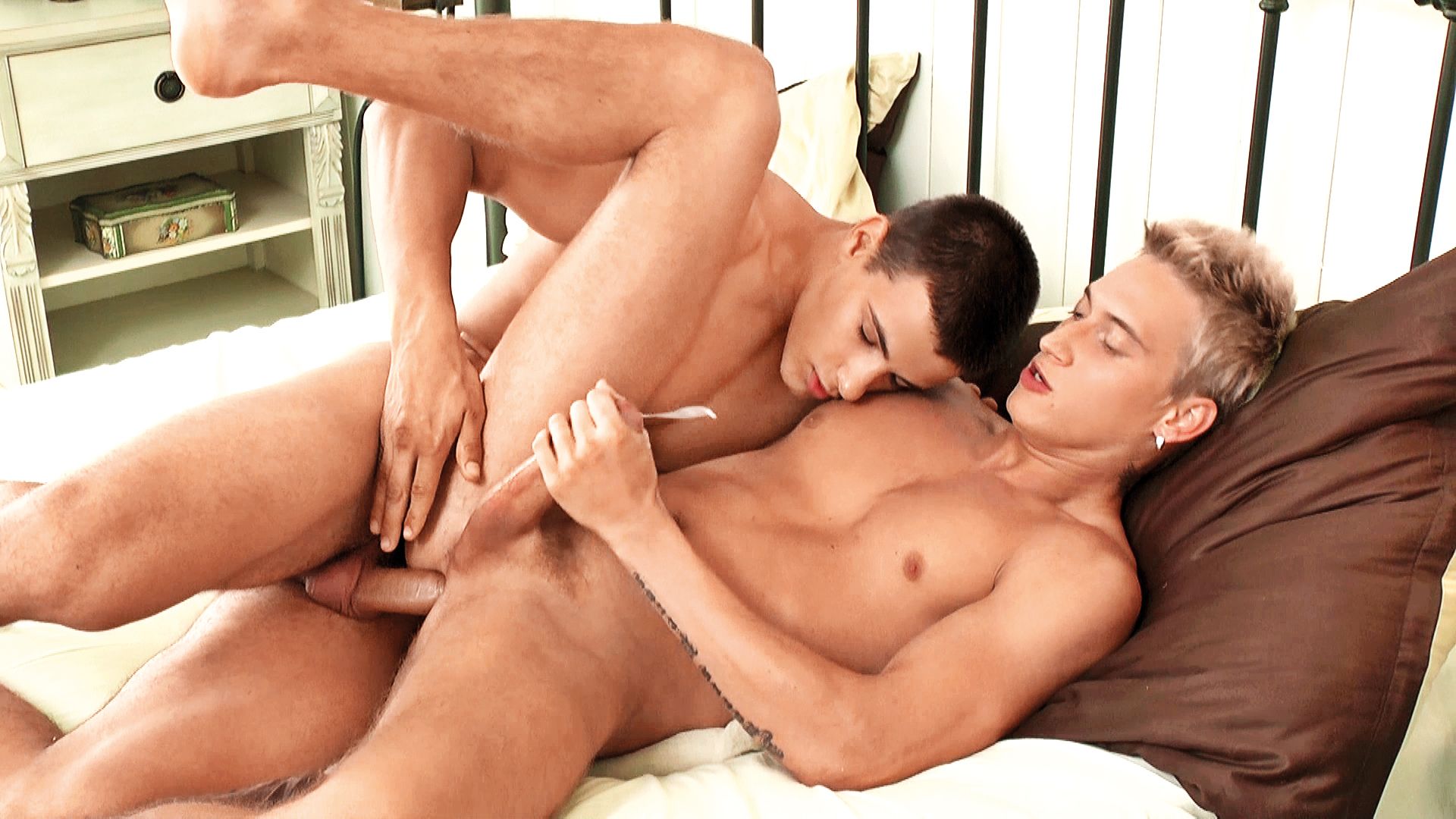 BelAmi Releases Dream Lover One on DVD & Download - From BelAmi and director Marty Stevens, comes Dream Lover One, featuring 5 dream episodes with picture-perfect Andrei. Starring stunning studs Billy Cotton, Jason Clark, Jens Christensen, Maori Mortensen, Torsten Ullman, Elwan Jeunet and Andrei Karenin. Get...
Read Full Story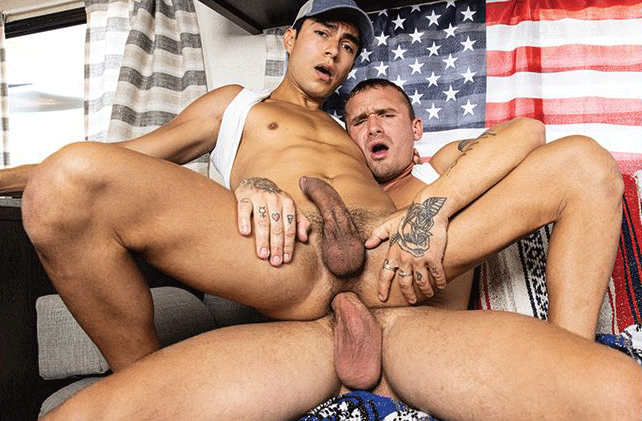 Trailer Trash Boys Release Sorry Bout Your Hole - Today, the studio Trailer Trash Boys have released their latest feature Sorry Bout Your Hole, on DVD & Downloads. The newest bareback feature from the men on Lot 45 was directed by Anthony Duran and stars Drew Sebastian, Grant Ducati, Masyn Thorne, Brian Bonds, Ryan... 
Read Full Story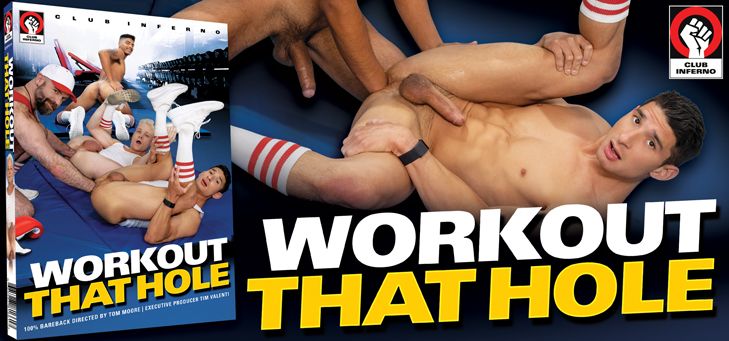 Johnny V & Sebastian Kross from A-Team All Stars Sebastian Kross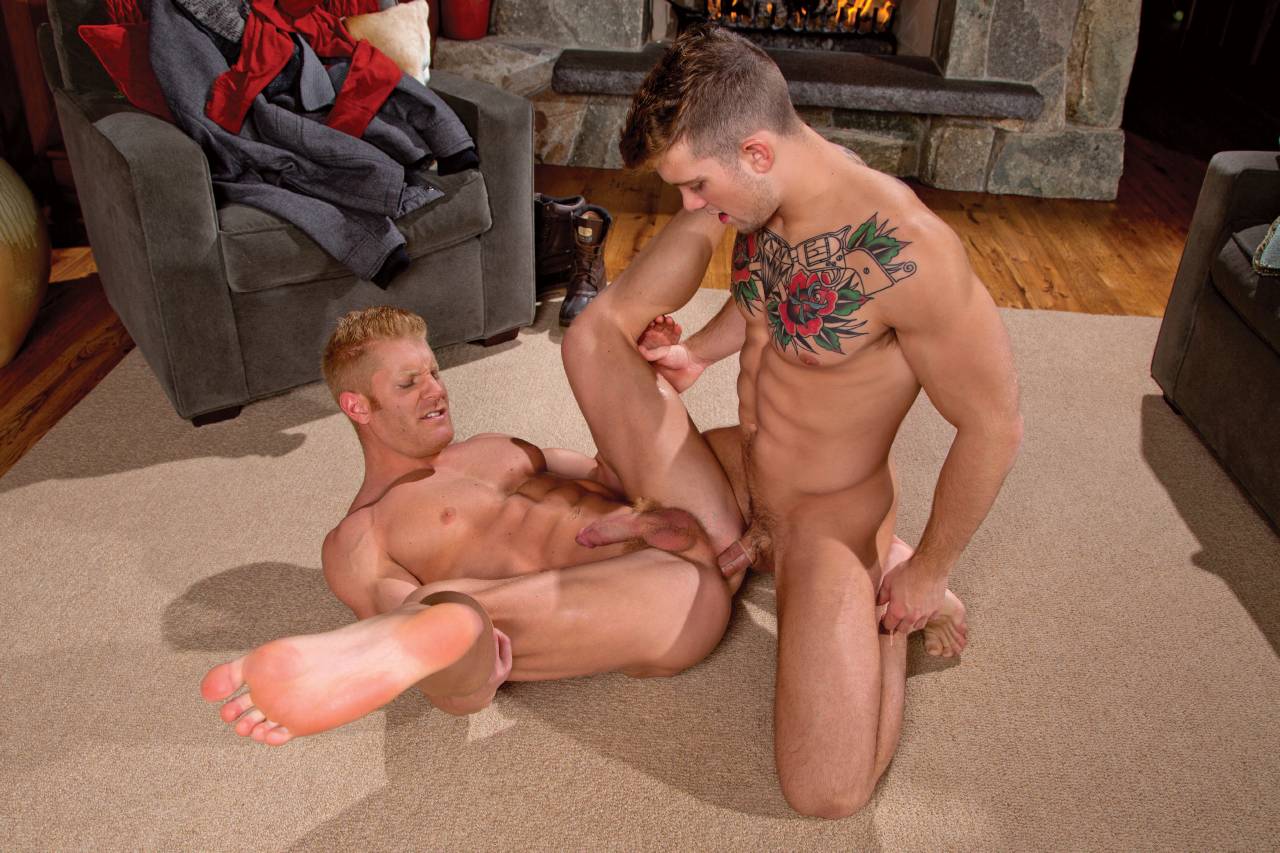 Boasting about their core strength, Johnny V and Sebastian Kross challenge each other to a sit-up duel. Many crunches later, Sebastian concedes with a kiss. They're naked from the waist up, so it's easy to slip a hand into the other's pants. Sebastian gets hard first, so Johnny grabs his dick and sucks it, gurgling in delight through his cock-plugged mouth until a reverse crunch puts Sebastian's hole where Johnny's nose is. With expertise, Johnny puts his tongue to work, making Sebastian's ass tingle. Sebastian kicks into action, helping Johnny out of his pants, then wrapping his lips around his cock. Swallowing deeply, he pushes his face forward until his nose hits Johnny's pubes, then his tongue snakes out to give Johnny's nuts a swirl. Sebastian preps Johnny's ass for fucking with a vigorous tongue basting and finger probing, then he presses the head of his cock against the hole and doesn't let up until his shaft is sunk to its full extent. They fuck noisily in two positions, Johnny cumming first and scattering jism in every direction. Sebastian stacks his nuts against Johnny's and matches him drop for drop.

You have received this email because you requested email updates from Falcon | NakedSword be sent to: %%EMAIL_ADDRESS%%
This is an advertisement. %%PLUGIN_Unsubscribe: 183936-Unsubscribe%%
Please add reply@huntezine.com to your address book or safe senders list to ensure that these emails arrive in your inbox.
© 2022 Silver State Services, LLC. All Rights Reserved. HUNT eZine, 4011 W. Oquendo Rd. Unit A. Las Vegas, NV 89118

Records required to be maintained pursuant to 18 U.S.C. 2257 and
C.F.R. 75 are kept in the following location by the Custodian of Records:
Custodian of Records
4011 W. Oquendo Rd. Unit A.
Las Vegas, NV 89118