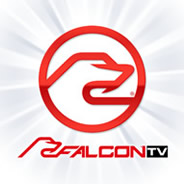 | | |
| --- | --- |
| | Check the listings in your Television Provider's Adult HD OnDemand Menu for: Don't Tell My Wife I Like Men, The OnDemand HD Release of Falcon Studios', Alpine Wood Part 1 starring Landon Conrad, Ricky Decker, Angel Rock & more! |


| | |
| --- | --- |
| HUNT - Issue #284 | August 5, 2022 |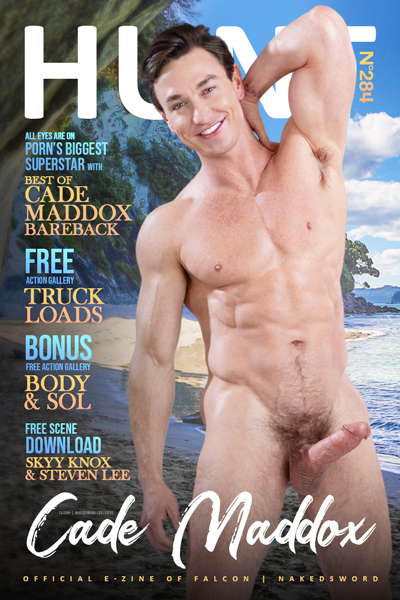 Hey all you Cade Maddox stans,

We hope you're prepared for an oversized serving of Cade Maddox, because we're about to get dick-deep in another issue of HUNT and tell you everything you need to know about this Falcon | NakedSword Exclusive along with tons of other gay porn news!
For Breaking News, we're kicking things off by revealing the hottest raw hookups between Cade and some Cade-hungry porn stars in the new Best of Cade Maddox compilation DVD.
We're continuing our Cade obsession in Model Spotlight by posting up our favorite bareback action shots featuring the star and his award-winning cock.
After that, we're hitting the road and driving straight to the nearest truck stop restroom for our Free Action Gallery where we're showing off the hottest photos from Raging Stallion's Truck Loads.
Those aren't the only free X-rated pictures being served up though! For our latest Special Feature, we're offering up a Bonus Free Action Gallery that features photos from the latest international Falcon Studios feature, Body & Sol.
Scrolling down to Studio News, it's finally time to announce the winners of the recent HUNT survey and unveil which must-watch bareback scenes from NakedSword Originals made it onto the Really Raw Vol. 2 compilation DVD. You'll also be receiving some X-rated links where you can access the New Release & Collectors Edition DVD Sale and the New Release Scene Sale on the Falcon | NakedSword Store.
If seeing Falcon | NakedSword Exclusive Dean Young take a poolside pounding in our Free Action Gallery put you in the mood for even more swimmer sex, then be sure to check out this issue's Free Scene Download where you can get your own digital copy of Skyy Knox and Steven Lee's unforgettable hookup from Falcon's Get Wet.
Happy HUNTing,
The HUNT Men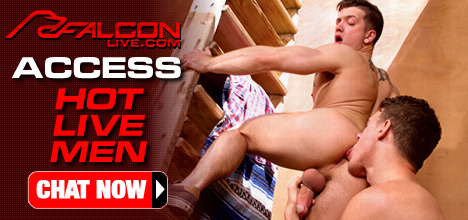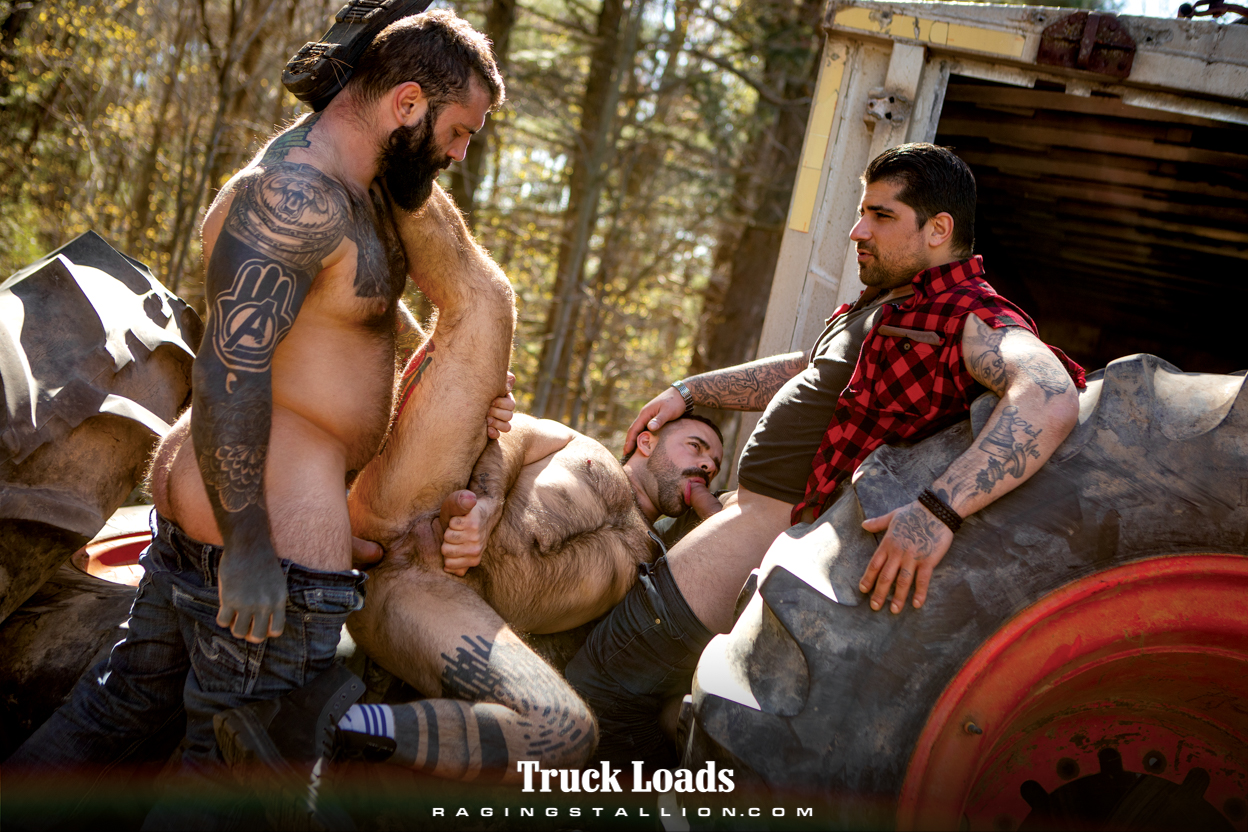 Whether you're a trucker fucker that's lurking in a public restroom for some driver dick or just a guy on the road looking to put your cock in another man for the first time, these truck stops have enough Truck Loads to go around. From acclaimed director Iza Elle, this bareback film follows eight men that are ready to hit the highway and fuck every available hole on their path. When trucker Travis Connor pulls up late with his delivery for burly daddy Ryan Bones, he immediately drops to his knees to show his client why he was worth the wait. At a truck stop down the road, young vagabond Edward Terrant is so desperate for somewhere to sleep that he's offering up his hole to driver Teddy Torres for a chance to stay in his cabin. Teddy Torres just dragged hairy truck drivers Markus Kage and Ryan Bones to the middle of the woods for no reason, so to make up for wasting their time, he's stripping naked to get stuffed at both ends. A quick exchanging of looks with Travis Connor in a dim truck stop restroom quickly leads to Tony D'Angelo pounding the trucker's face, breeding his muscular ass, and leaving the second he's finished watching his seed pour of his used hole. Still needing to bust a nut himself, Travis Connor finds Edward Terrant jerking off in a nearby stall and decides to blow ropes all over of the young traveler's insides. While taking a break at the Freedom Convoy protests, Markus Kage and Gabriel Clark find themselves talking about sexual experimentation with Windom Gold, leading to them both using Windom's holes to satisfy their throbbing members. As anyone driving by these stops can see, these insatiable men are more than willing to share their oversized Truck Loads with any open and available hole that comes their way.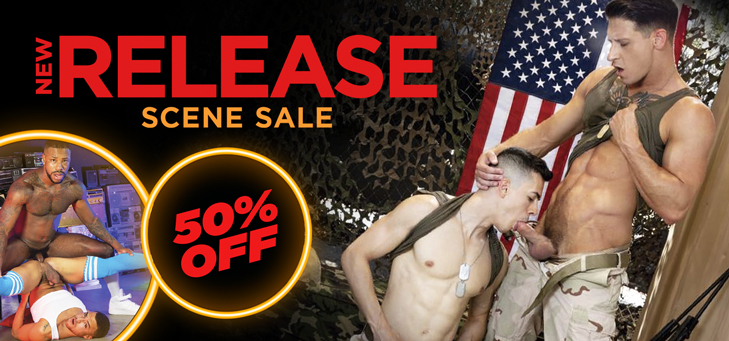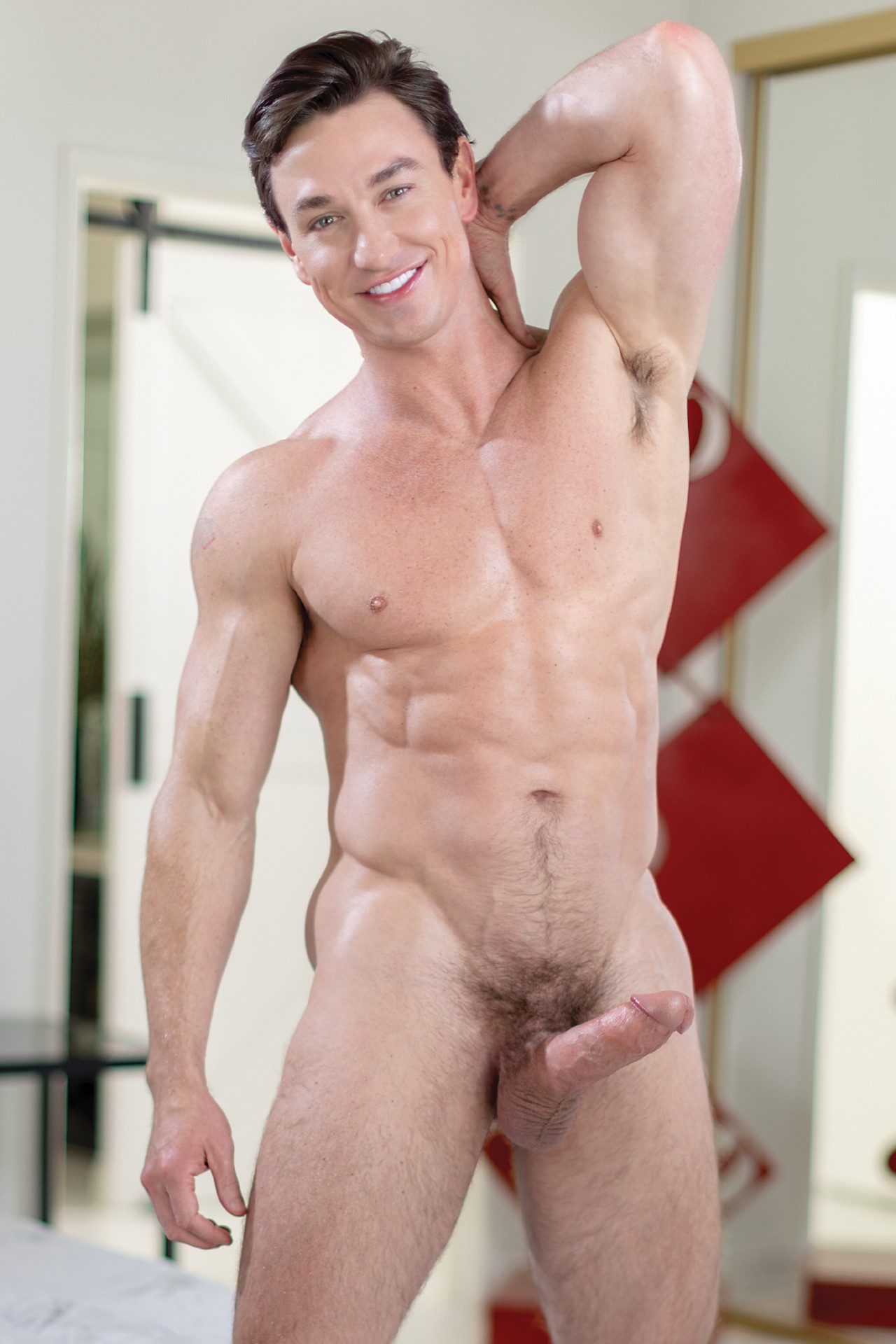 Superstar Cade Maddox sure has been up to a lot since we last talked about him and his girthy member back in March. The Falcon | NakedSword Exclusive has spent most of his year going around collecting major honors like Most Popular Gay Male Performer and Favorite Gay Model at the 2022 Pornhub Awards along with Hottest Top and Performer of the Year at this year's Grabbys. When he's not sweeping every award show out there, Cade has been starring in Hot House projects like Random Fucks and the upcoming feature Skintight. It was also confirmed during the hunk's May appearance on the Discretion Advised podcast that he'll be playing a key role in The Swords, an action franchise from NakedSword Originals that's set to be released later this year, so make sure to keep your eyes out for everything this man and his girthy eight inches have coming at you for the rest of 2022!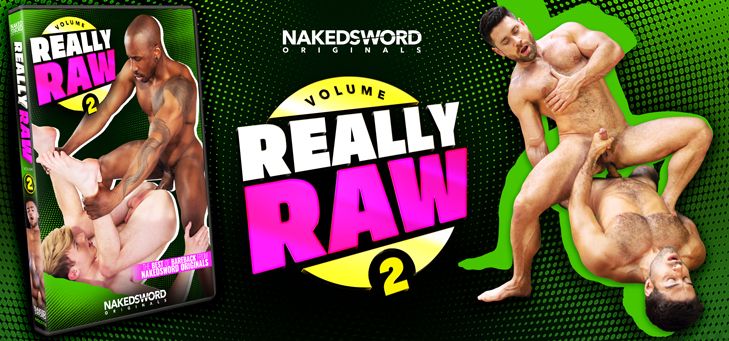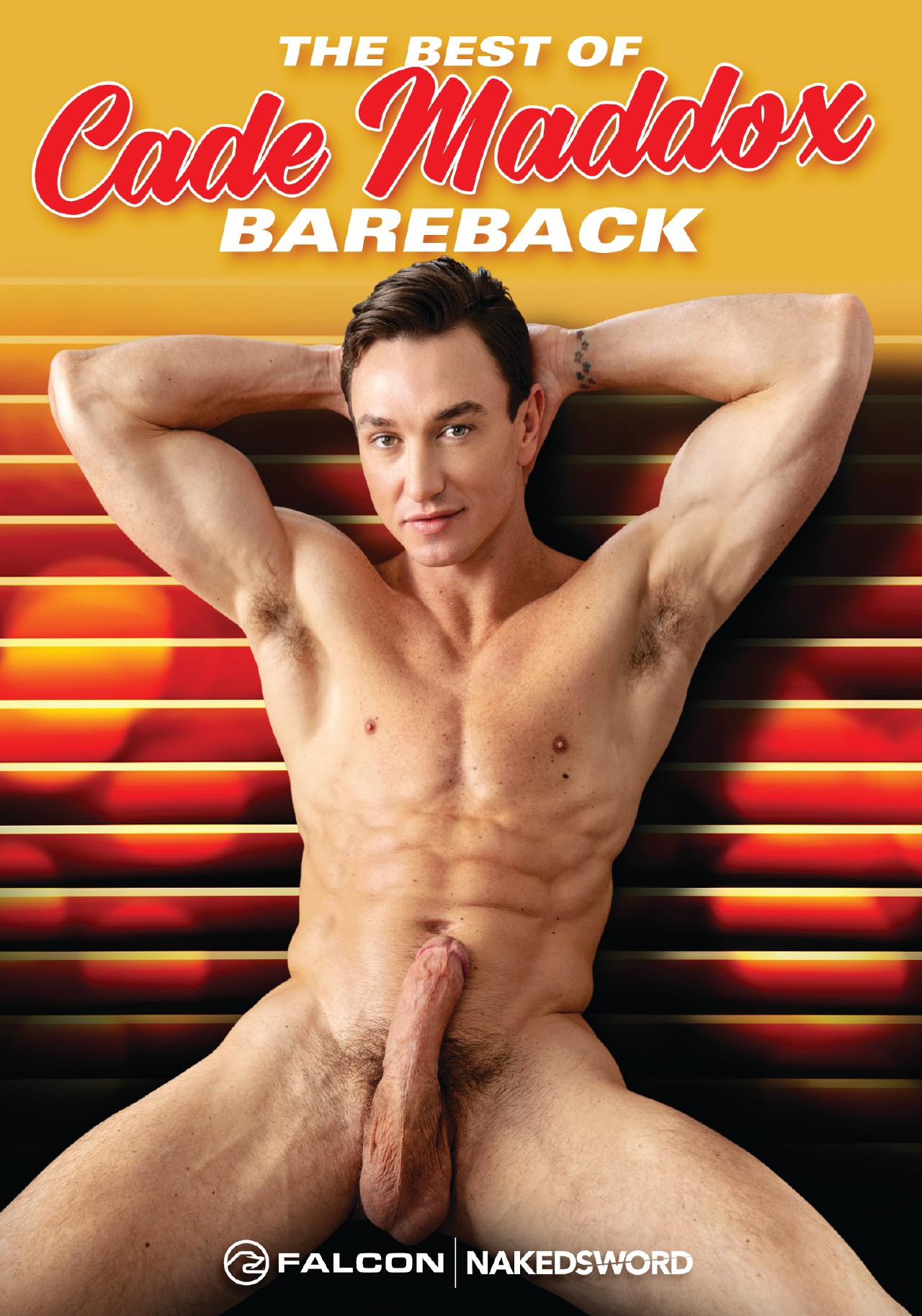 All Eyes Are On Porn's Biggest Superstar With Best of Cade Maddox Bareback
Falcon | NakedSword, the most prolific producer of gay adult entertainment operating in the world today, has announced the DVD and Digital Download release of Best of Cade Maddox Bareback. Showcasing the most acclaimed scenes from Falcon | NakedSword Exclusive Cade Maddox, this bareback compilation shines a light on the A-list hunk as he fucks up and drills down some of your favorite Cadehungry porn stars. This bareback collection is now available on DVD and Digital Download from the Falcon | NakedSword Store.

Click Here to Read the Full Story




Hot Membership Site Updates Available Now!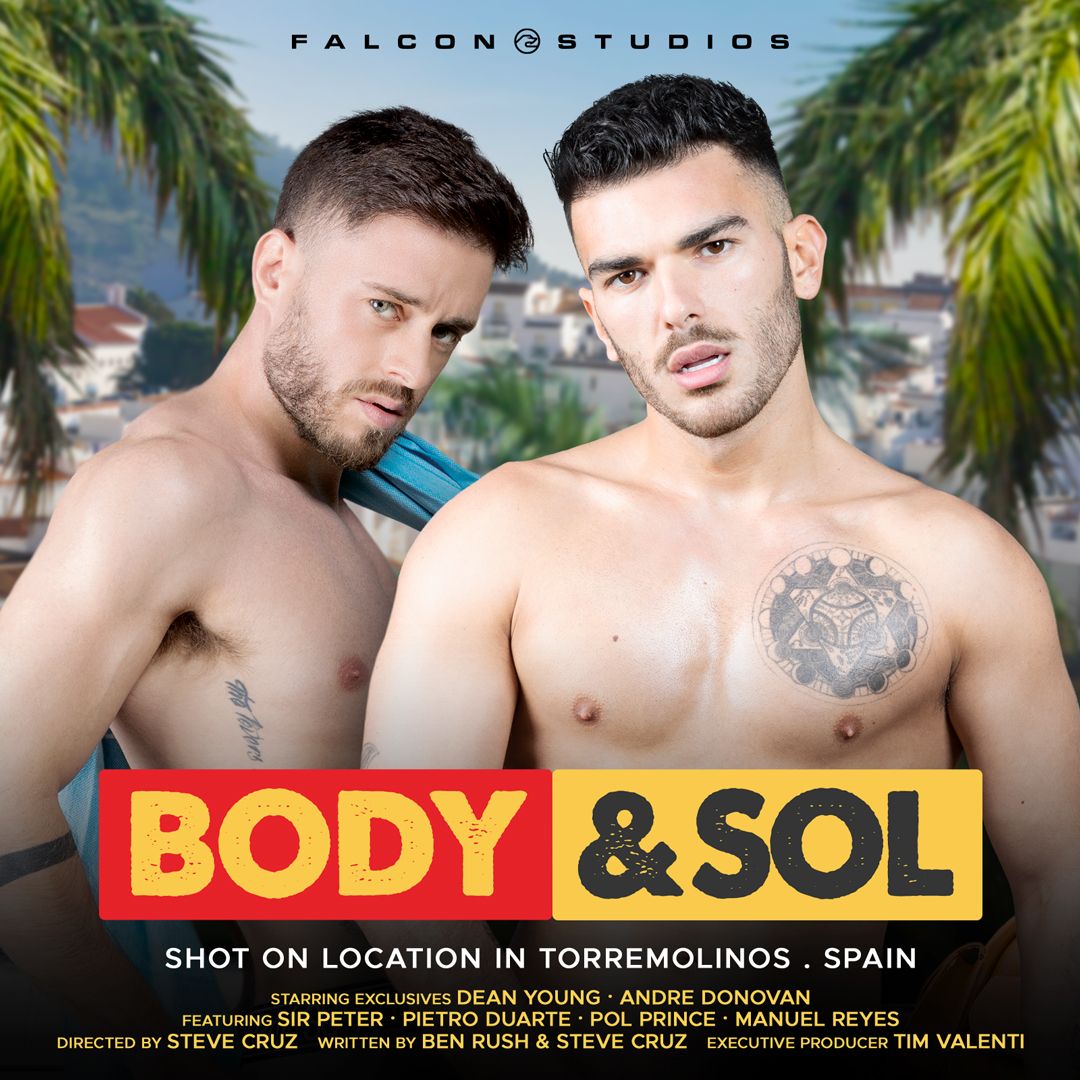 BONUS Free Action Gallery: Body & Sol
The only thing more gorgeous than the scenic views of Torremolinos, Spain are the local men that make you want to expose your entire Body & Sol. From award-winning director Steve Cruz and shot on location, this film follows travel blogger Dean Young as he explores this Spanish oasis with Andre Donovan and four local hunks to discover the five hottest spots to fuck in the area. For his first blog entry, Dean Young is venturing onto the friendly beaches of Costa Del Sol, introducing himself to Sir Peter, and following the hung stranger back to a private area for a poolside pounding. Andre Donovan is off on his own adventure and soon finds himself being brought into a hotel room to service the holes of Pietro Duarte and Pol Prince. After getting his load eaten up, Pol Prince joins local stud Manuel Reyes at a secluded villa for some outdoor barebacking. Manuel Reyes then heads to a breathtaking rooftop to hook up with Andre Donovan before the well-endowed tourist has to leave. Still in need of one final blog entry before his departure, Dean Young leads Pol Prince up to his private balcony and bends over for the hot top service to his smooth hole. The dreamy men of Torremolinos definitely know how to handle your Body & Sol, so don't be afraid to submit to these heartthrobs as you're exploring the beauty of Spain.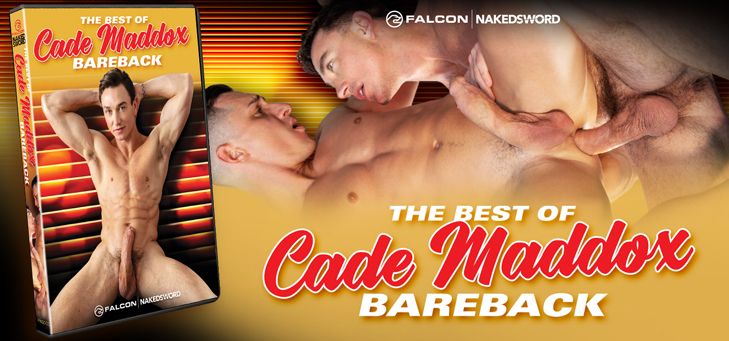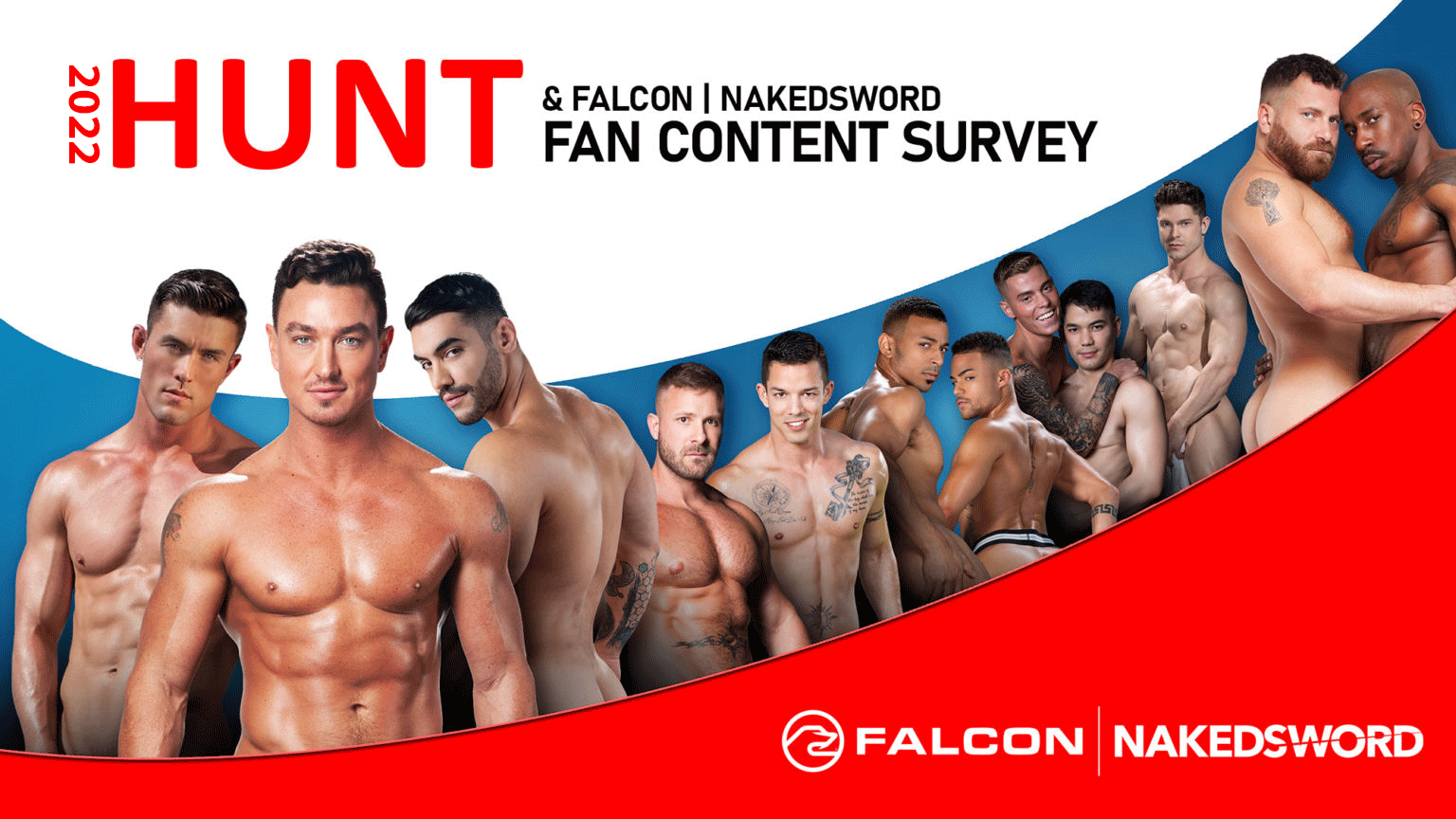 2022 HUNT Reader Survey Winners Announced - We are grateful to the 3,500+ fans who provided valuable feedback in the Annual Hunt Reader & Falcon|NakedSword Fan 2021 Content Survey. Thank you for the overwhelming response and valuable input. Congratulations to all the winners of the contest.
Read Full Story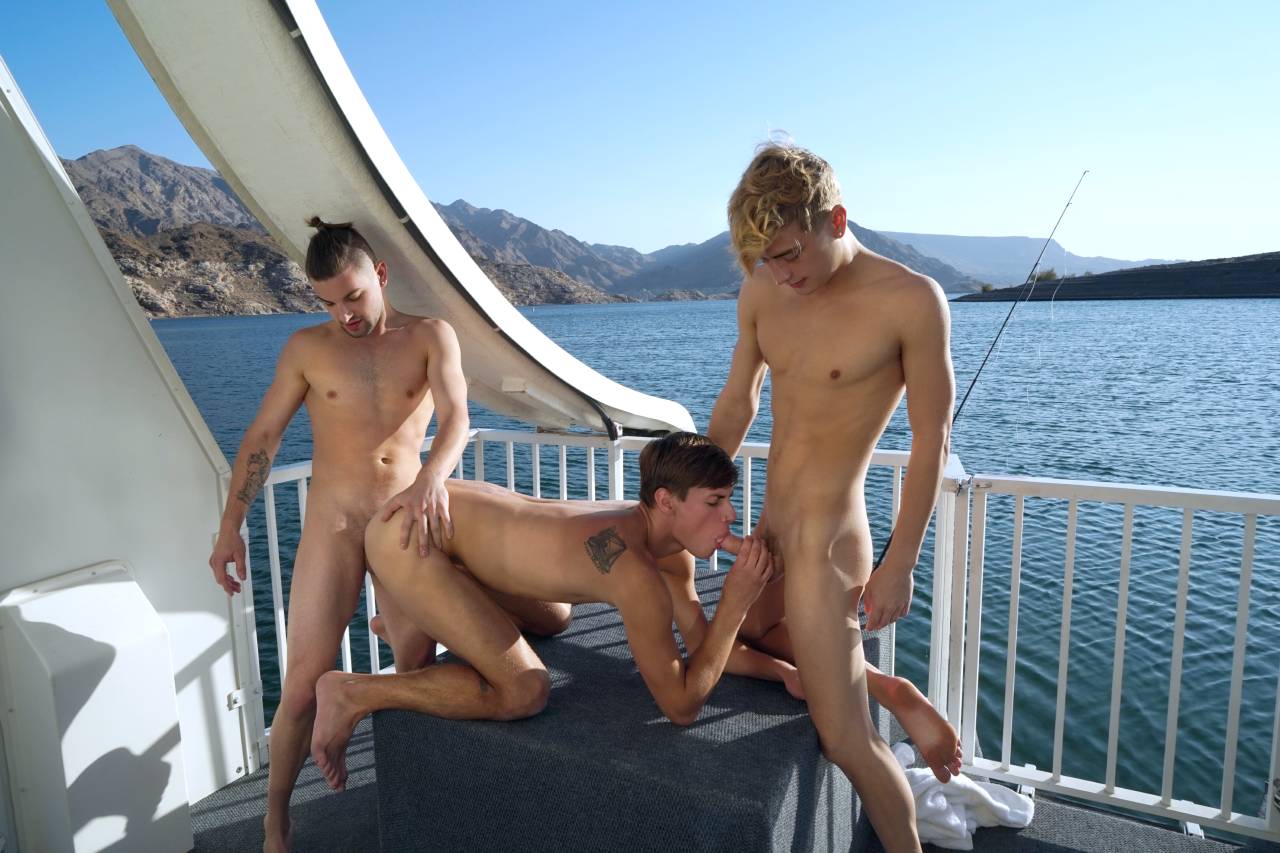 Really Raw Vol. 2 Drops On DVD & Downloads From NakedSword Originals - Today, NakedSword Originals compiled 6 of their most scorching bareback scenes from directors Marc MacNamara, Edward James, and mr. Pam to bring you Really Raw Vol. 2. A top-notch collection of cum-busting scenes starring... 
Read Full Story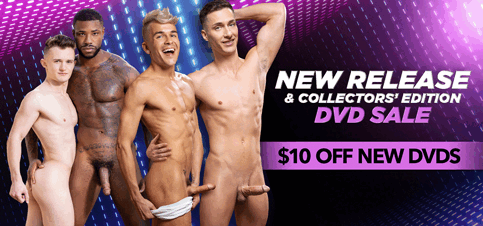 Check Out These Hot Deals On the Falcon | NakedSword Store - The team at Falcon | NakedSword is always around to bring you the best deals in gay porn. Check out these scorching new sales happening right now on their store while supplies last. 
Read Full Story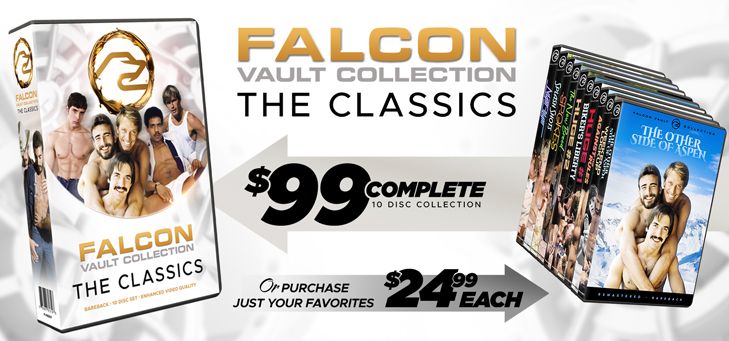 Skyy Knox & Steven Lee from Get Wet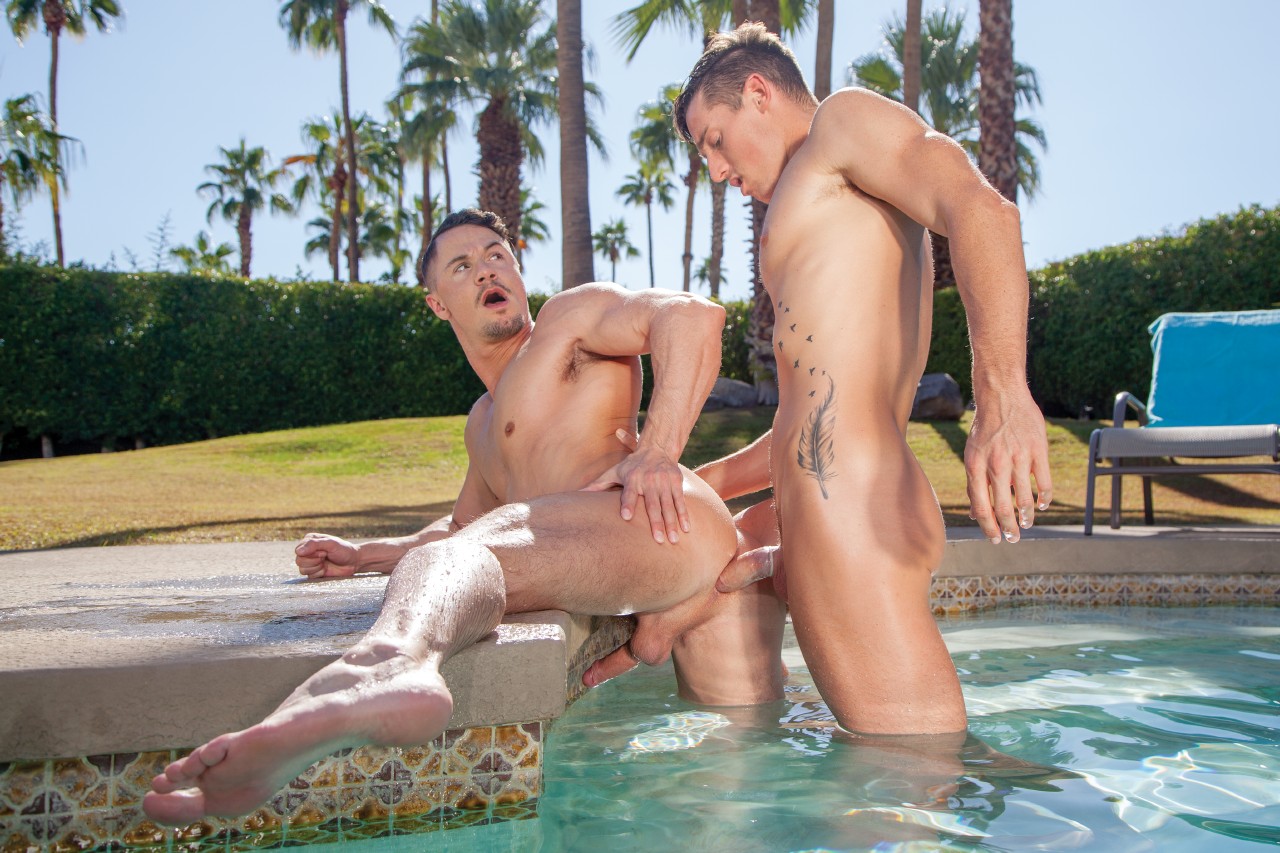 Steven Lee catches Skyy Knox's attention by pulling his massive dick out in the pool. Skyy likes what he sees and slowly removes his sunglasses and saunters down into the water where he takes Steven's dick in his mouth. Skyy deepthroats the hung stud as he gasps for air while savoring every inch of the dick down his throat. He eagerly works it up and down knowing that soon his reward will be to have it planted firmly in his ass. Steven is ready to open Skyy up and slips his tongue deep into the muscle stud's smooth hole. It's going to be a tight fit, but Steven is ready to dip his meat deep inside of Skyy. Steven takes it slow at first and gradually builds to a pounding as Skyy yells out to go deeper and faster. The horny studs switch up the action and Skyy climbs on top to ride Steven's throbbing hard-on for a deeper pleasure. After one last switch up, Skyy lies back to let Steven finish up exactly the way he likes it. Steven continues pumping Skyy's ass until he fucks the cum out of the panting stud. Steven loves the sight of all that jizz and pulls out to shoot his load all over Skyy's mouth and happy, begging face.

You have received this email because you requested email updates from Falcon | NakedSword be sent to: %%EMAIL_ADDRESS%%
This is an advertisement. %%PLUGIN_Unsubscribe: 183936-Unsubscribe%%
Please add reply@huntezine.com to your address book or safe senders list to ensure that these emails arrive in your inbox.
© 2022 Silver State Services, LLC. All Rights Reserved. HUNT eZine, 4011 W. Oquendo Rd. Unit A. Las Vegas, NV 89118

Records required to be maintained pursuant to 18 U.S.C. 2257 and
C.F.R. 75 are kept in the following location by the Custodian of Records:
Custodian of Records
4011 W. Oquendo Rd. Unit A.
Las Vegas, NV 89118