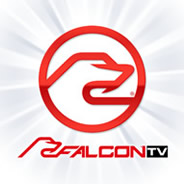 | | |
| --- | --- |
| | Check the listings in your Television Provider's Adult HD OnDemand Menu for: Inseam, The OnDemand HD Release of Hot House's, Inseam starring Chris Damned, Jack Bailey, Austin Avery & more! |


| | |
| --- | --- |
| HUNT - Issue #283 | July 22, 2022 |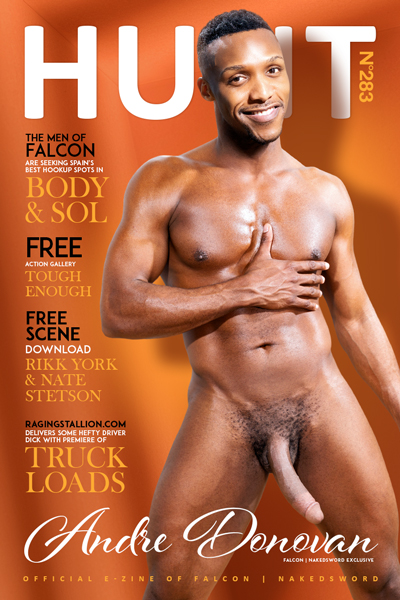 Hey HUNTers,

We hope you enjoyed your stay in Southern Spain with our last issue of HUNT, because we've got even more Torremolinos action heading your way with our latest roundup of updates from Falcon | NakedSword.
Up first in Breaking News, we're relaxing on the friendly beaches of Costa Del Sol where we can tell you all about the DVD release for Falcon's brand new international feature, Body & Sol.
For our Model Spotlight, it's time to take a look at everything going on with one of our favorite tourists, Body & Sol actor and Falcon | NakedSword Exclusive Andre Donovan.
If the beach isn't really your scene and you're someone who would rather be getting dominated in a sleazy meat market, scroll down to the Free Action Gallery where we're showing off the seediest snapshots from Fetish Force's Tough Enough.
In our Special Feature, it's time to once again hit the road with Raging Stallion and a band of bareback trucker fuckers for the online premiere of Truck Loads.
Anyone craving even more throbbing long-haul driver dick should head to Studio News where you can read all about the DVD release of Truck Loads along with some hot info on the latest BelAmi DVD drop, Every Which Way.
We'll also be giving you some links where you can take advantage of the final days of the Summer Sleeve Sale and even celebrate Christmas in July with some cum-worthy sales from the Falcon | NakedSword Store! So get your stocking out and get ready for some Summer Black Friday DVD Nutbuster Deals and Summer Black Friday & Cyberweek Scene Savings!
Then for this issue's Free Scene Download, we're showing off the rugged 24 Hour Boner hookup between Rikk York and Nate Stetson. If that tickles your fancy, be sure to check out similar scenes in Raging Stallion's Truck Loads.
Happy hunting,
The HUNT Men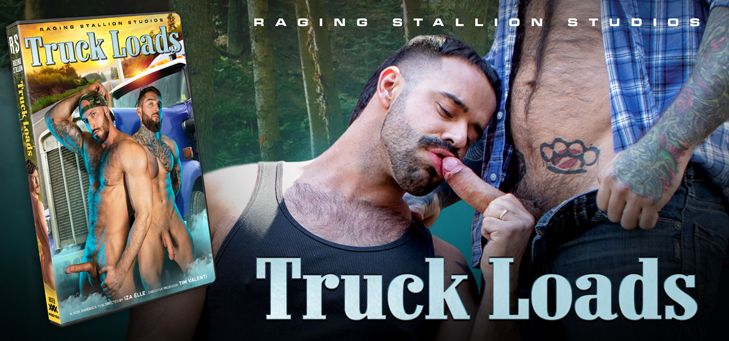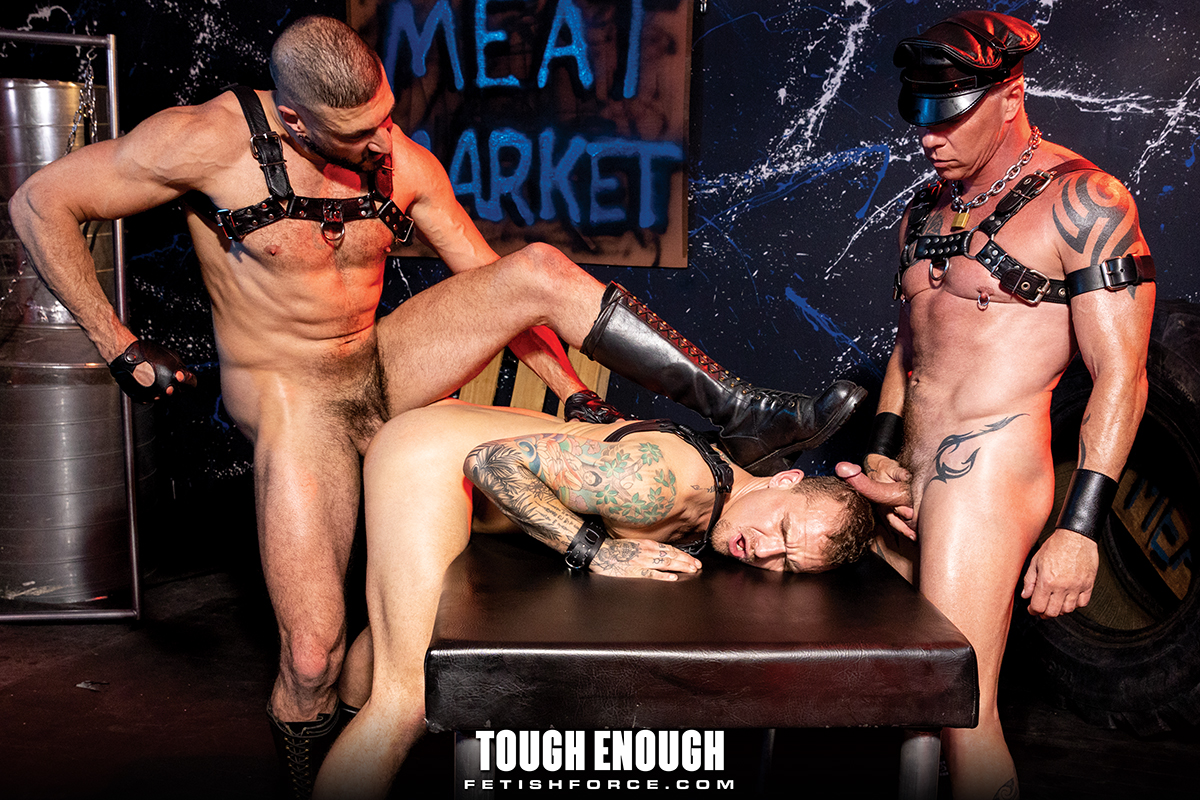 Are you Tough Enough to handle this lair of throbbing cocks, fetish toys, and insatiable men? Directors Devin Franco, Jasun Mark, and this cast of five ravenous men are on a mission to find out as they invite you in, tie you down, and see just how much your hole can handle. Fetish fuckers Marco Napoli and Ryan Carter may have just met Isaac X, but they're already on a mission to pin him down and breed his open throat. Still not done with him, the two bend Isaac X over to bareback his sloppy hole and destroy his open ass. Just outside, officer Devin Franco is trying to bust Davin Strong for indecent exposure, but the bodybuilder has other plans. Davin Strong grabs the policeman by his collar and drags him into the Meat Market where he's stripped down, chained to a wall, and anally filled with some hairy cock. Now bent over a table, Devin Franco finds himself being paddled, gagging on a massive dildo, and getting fucked by the muscular stranger until he's covered in a thick layer of fresh cum. It just goes to show that you have to be a certain type of man that's Tough Enough to handle this extreme level of cock, but these hardcore dick fiends seem to be up for the challenge.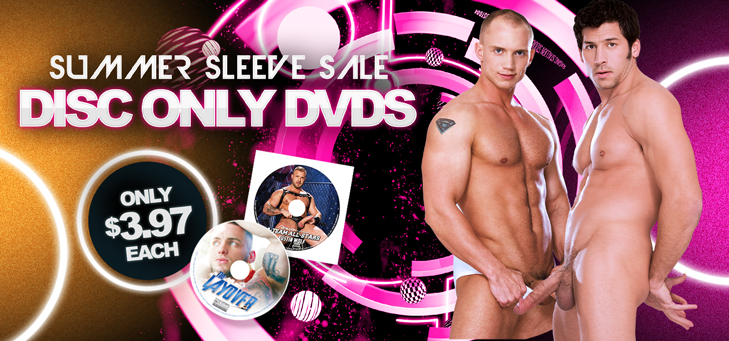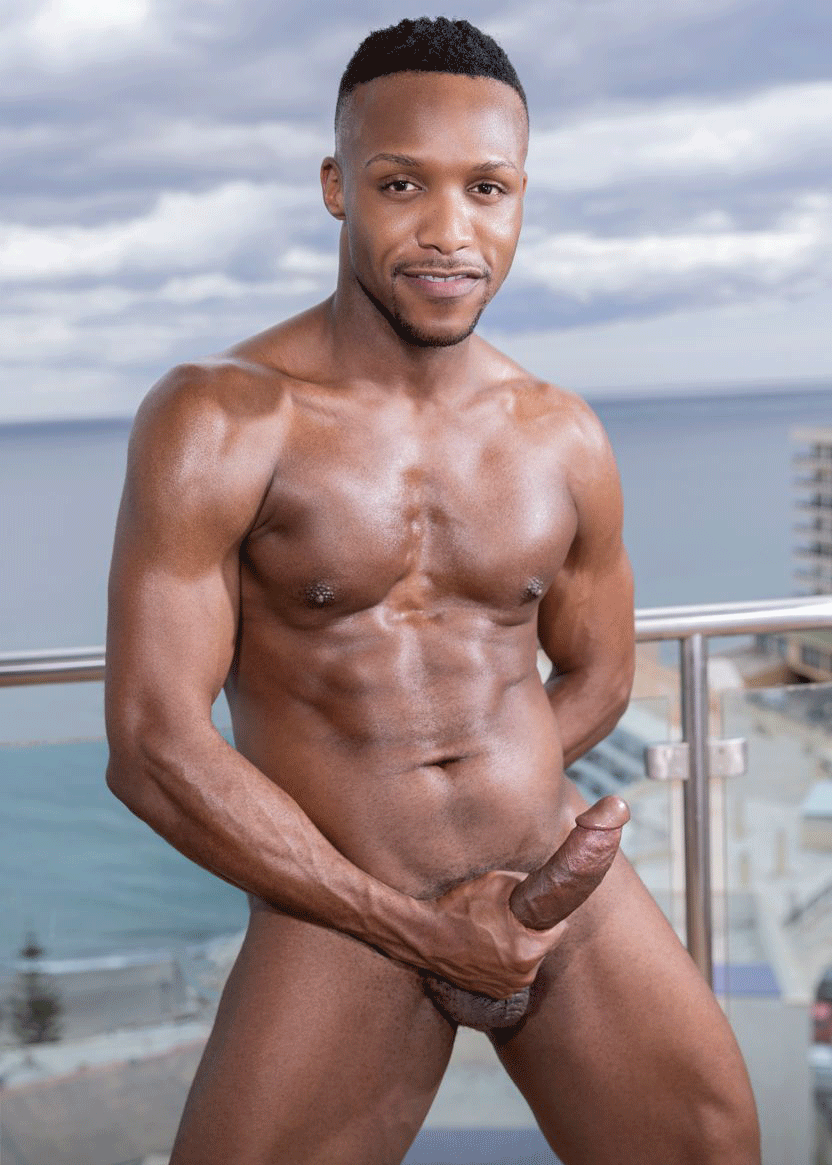 Andre Donovan has been up to a lot since we last caught up with him. Not only has this Falcon | NakedSword Exclusive been delivering scene-stealing performances for Falcon projects like Gotta Have It and Under the Influencer, he also gave us one of our favorite threesomes of 2021 with the release of the fifth episode of Raging Stallion's RIDE OR DIE limited series. He even released an original song, Ride On It, for the project and a music video that you'll soon be able to watch on NakedSword. More recently, the fan favorite model and his 9.5 inches can be seen barebacking the team mascot in the latest episode of Hot House's SCRUM Go Big or Go Home and putting his lengthy dick to good use for multiple hookups for Falcon's internationally-filmed Body & Sol. So, whether Andre is in the locker room, on the beaches of Southern Spain, or in the studio about to record a new track, it's safe to say that with this dynamic performer is a versatile, adult entertainment triple threat, and we just can't wait to see what he delivers next.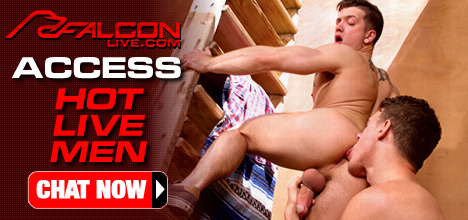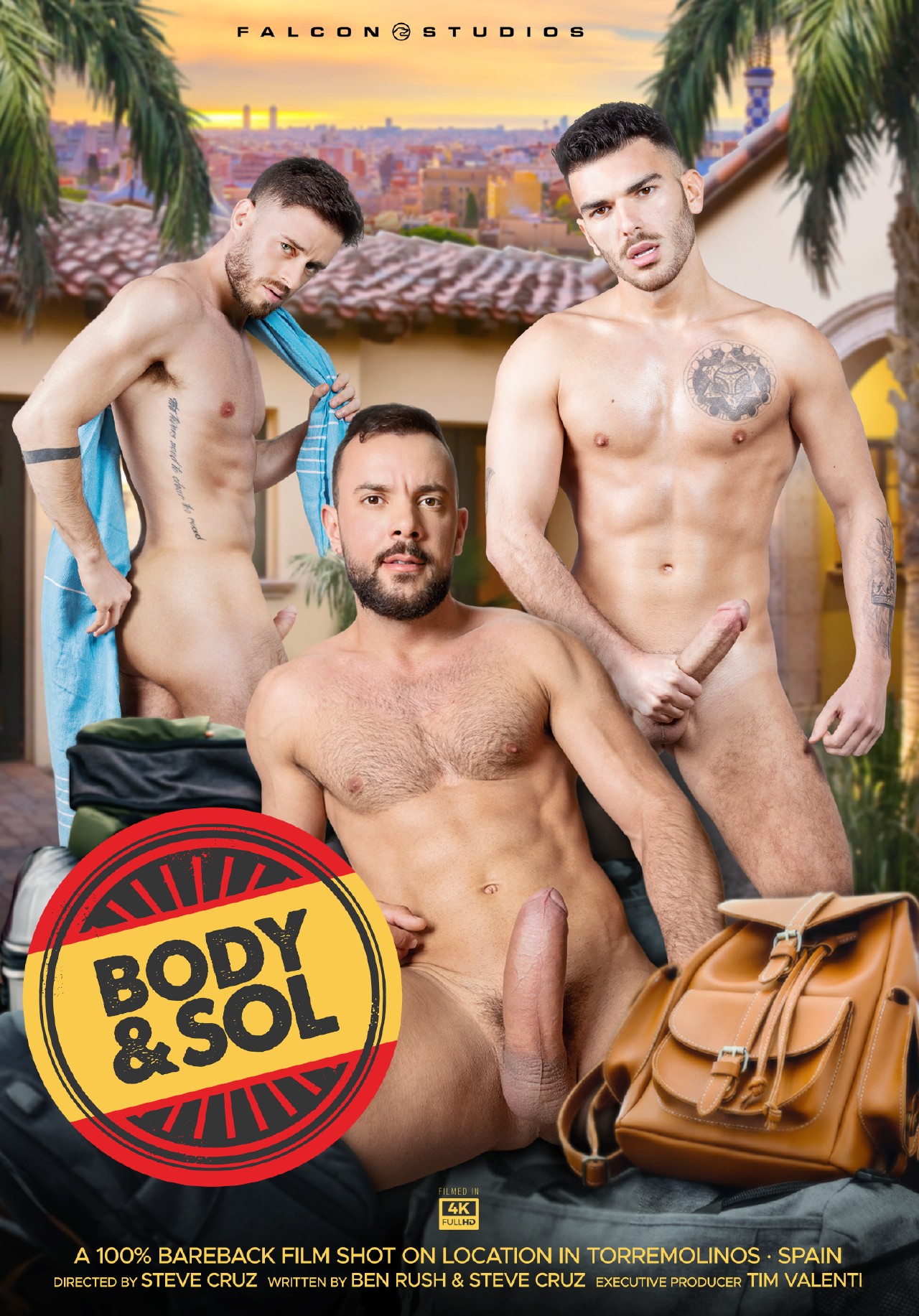 The Men of Falcon Are Seeking Spain's Best Hookup Spots In Body & Sol
Falcon Studios, the iconic producer of the world's hottest gay male porn, announced the release of its latest bareback production, Body & Sol, on DVD and Digital Download. From awardwinning director Steve Cruz and shot on location in Torremolinos, Spain, this feature follows travel blogger Dean Young as he explores this Spanish oasis with Andre Donovan and four local hunks to discover the five hottest spots to fuck in the area. This bareback film is now available on DVD and Digital Download from the Falcon | NakedSword Store.

Click Here to Read the Full Story




Hot Membership Site Updates Available Now!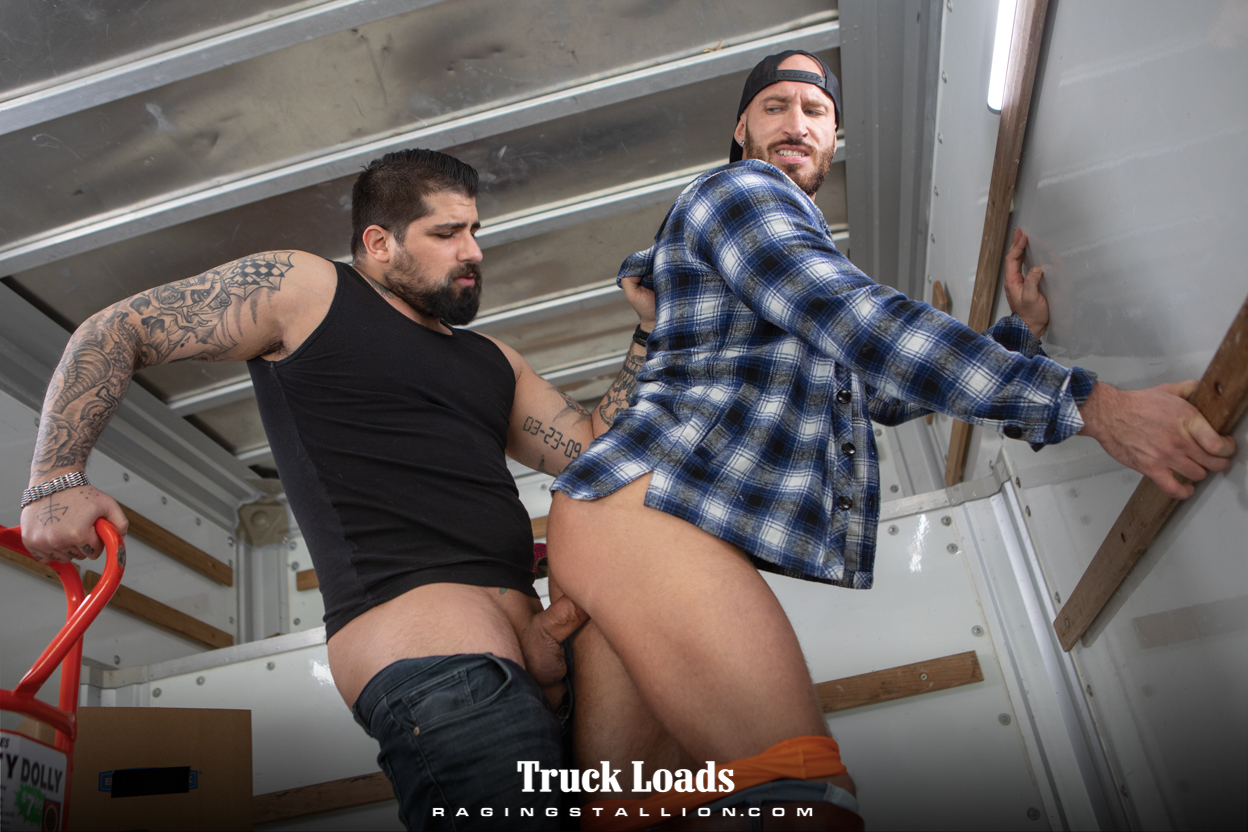 RagingStallion.com Delivers Some Hefty Driver Dick With Truck Loads Premiere
RagingStallion.com, Falcon | NakedSword's site featuring rugged men and raw action, announced the release of the debut update from the upcoming bareback film, Truck Loads. Directed by Iza Elle, the scene sees trucker Travis Connor delivering some hot hole and pole for client Ryan Bones in the back of his ride. The first scene from Truck Loads will go live tomorrow on RagingStallion.com along with the remaining scenes and Digital Downloads from the Falcon | NakedSword Store.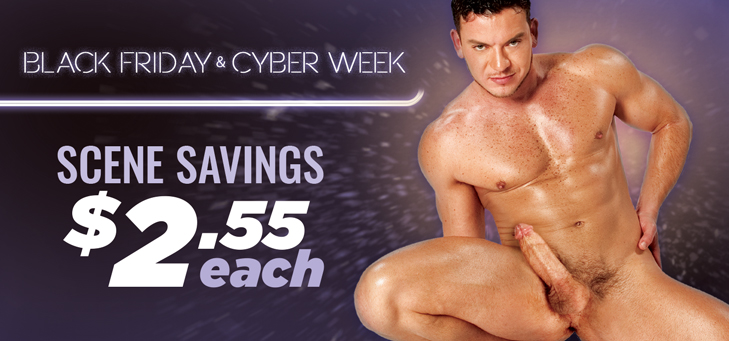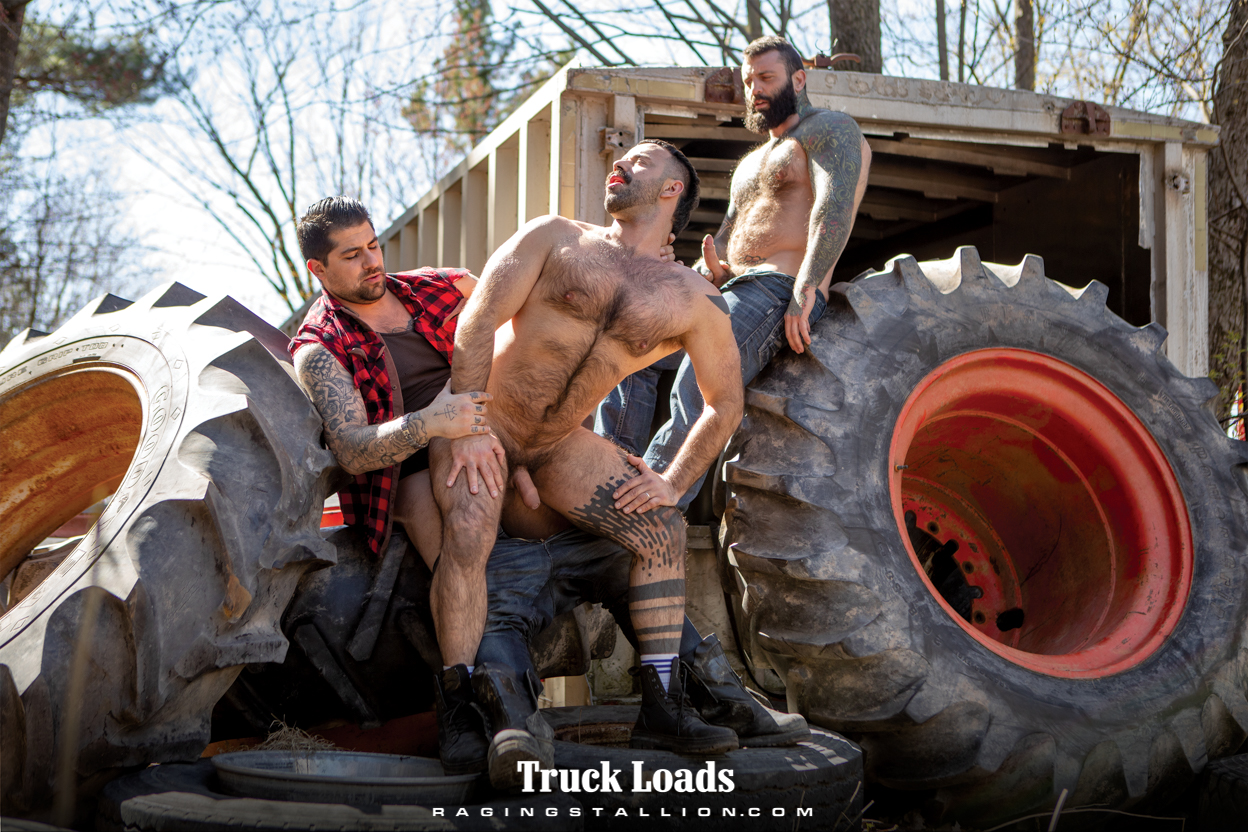 Raging Stallion's Burliest Trucker Fuckers Are Hitting The Highway For Truck Loads - Raging Stallion, the brand featuring rugged men and raw action, has announced the release of their latest bareback feature, Truck Loads. From acclaimed director Iza Elle, this bareback film follows eight men that are ready to hit the highway and fuck every available hole...
Read Full Story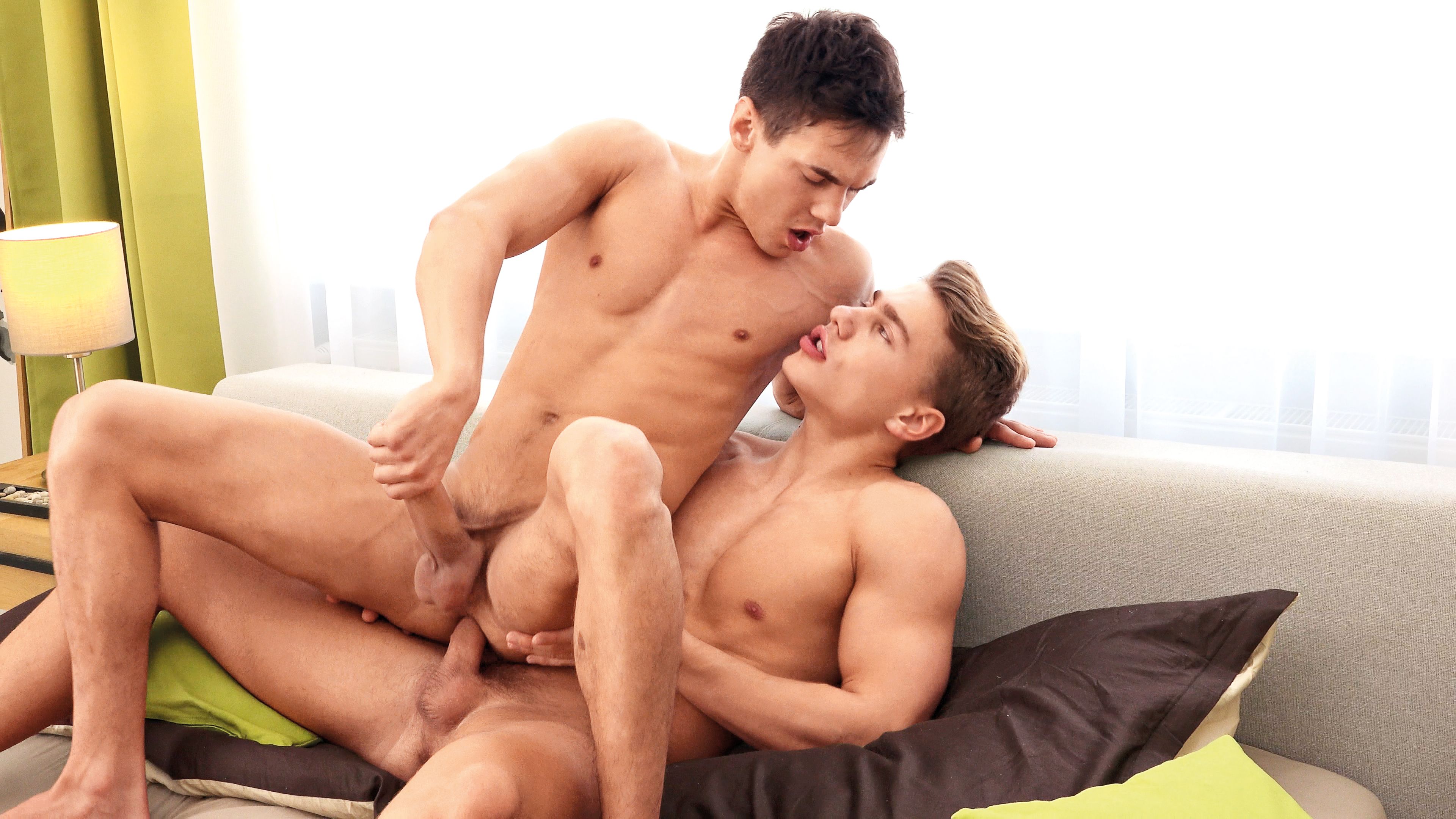 BelAmi Drops Latest Bareback Feature Every Which Way - From the hottest European gay adult studio in the world, BelAmi, comes their latest bareback feature Every Which Way, on DVD & Downloads. Directed by Marty Stevens, only the hottest flip-flops are made in BelAmi-Land. Get the latest feature today from the Falcon | NakedSword Store. 
Read Full Story

Raging Stallion and Hot House Cum Together For One Massive Orgy - The Raging Stallions rugby team join forces with the Hot House Bulldogs for the hottest bareback orgy of the year. The men making up this four-part rugby fuck fest include Falcon | NakedSword Exclusives Drew Valentino, Luca del Rey, Devin... 
Read Full Story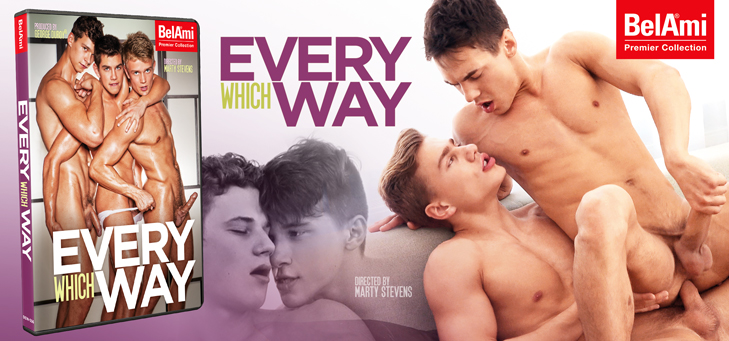 Rikk York & Nate Stetson from 24 Hour Boner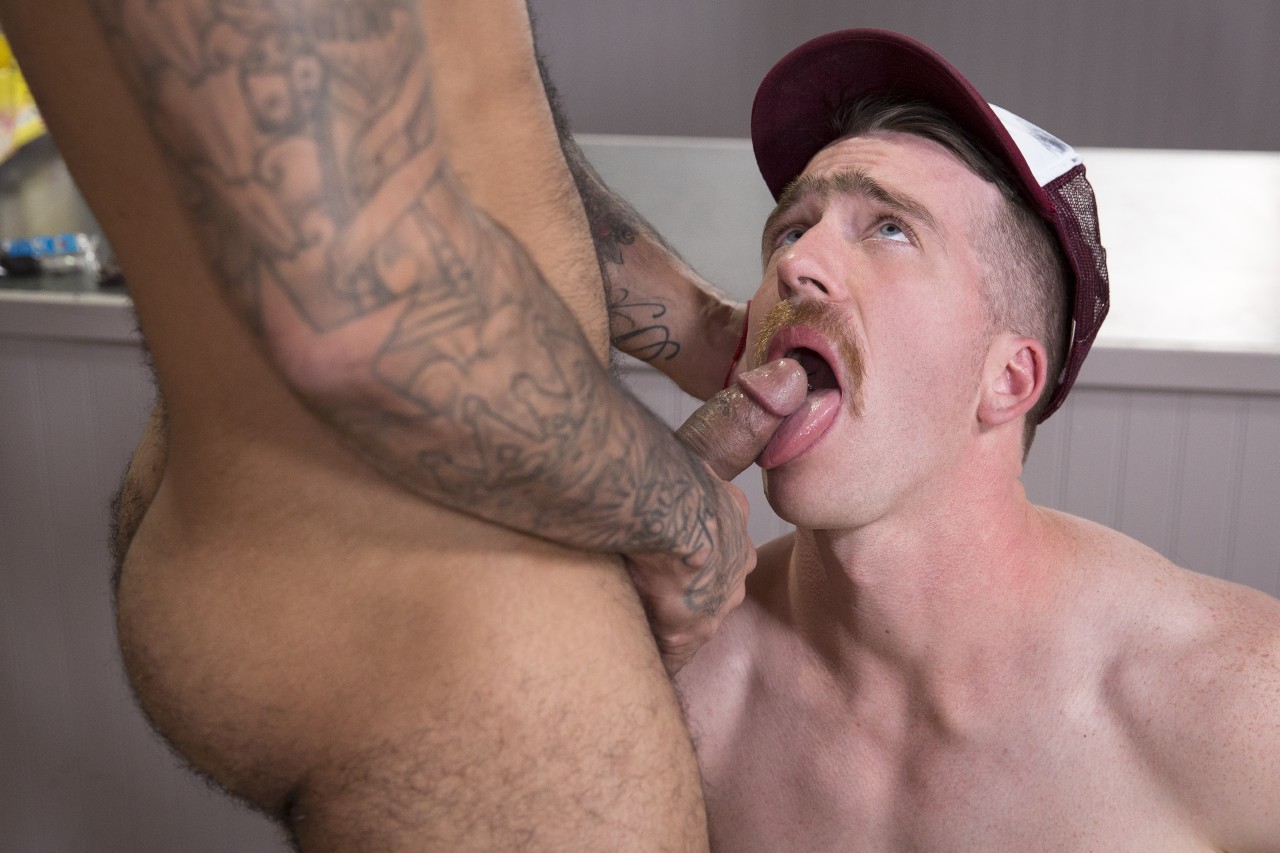 With all the action that's been going on in the store today, Rikk York finds the place a wreck and is trying to clean the place up. He's still horny from drinking a boner elixir earlier and customer Nate Stetson enters to catch him playing with his throbbing hard-on. Nate agrees to help Rikk out, and the two start making out on the store floor. Nate doesn't let the foreplay go on for long before he takes his position with his mouth open in front of Rikk's thick, uncut cock. Rikk loves the feeling of Nate's warm, giving mouth and face fucks the stranger as he grows harder inside Nate's throat. Rikk needs to take a taste of Nate and the two switch it up to let Nate get a feel for the inside of Rikk's hungry mouth. Rikk pays special attention to every inch of Nate's thick cock and big smooth balls as he licks, slobbers and sucks with all his might. All of Rikk's expertise pays off and he gets the payload he's been craving as Nate blows his load all over Rikk's beard. As Rikk laps it up, he can't help but let loose himself and dumps his balls all over the store floor.

You have received this email because you requested email updates from Falcon | NakedSword be sent to: %%EMAIL_ADDRESS%%
This is an advertisement. %%PLUGIN_Unsubscribe: 183936-Unsubscribe%%
Please add reply@huntezine.com to your address book or safe senders list to ensure that these emails arrive in your inbox.
© 2022 Silver State Services, LLC. All Rights Reserved. HUNT eZine, 4011 W. Oquendo Rd. Unit A. Las Vegas, NV 89118

Records required to be maintained pursuant to 18 U.S.C. 2257 and
C.F.R. 75 are kept in the following location by the Custodian of Records:
Custodian of Records
4011 W. Oquendo Rd. Unit A.
Las Vegas, NV 89118