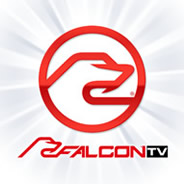 | | |
| --- | --- |
| | Check the listings in your Television Provider's Adult HD OnDemand Menu for: Gym Rats Anal Gape, The OnDemand HD Release of Falcon Edge's, Jacked starring Brent Corrigan, Sean Zevran, Ryan Rose & more! |


| | |
| --- | --- |
| HUNT - Issue #282 | July 8, 2022 |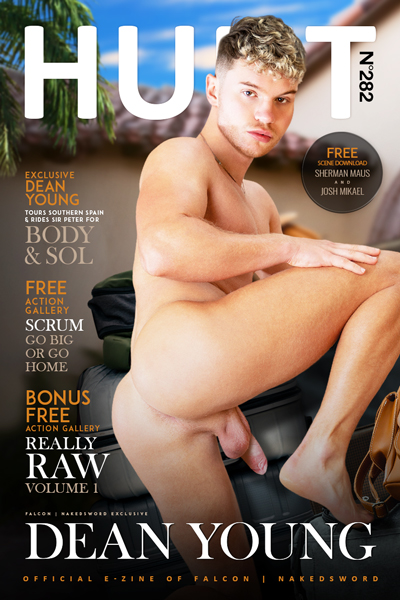 Greetings from Torremolinos,

For this issue of HUNT, we're traveled all the way to Southern Spain with the men of Falcon to celebrate its latest bareback release, Body & Sol!
To kick off this destination vacation, we're showing off the premiere of Body & Sol in Breaking News and giving you some steamy snapshots of Exclusive Dean Young bottoming for the famously girthy cock of Sir Peter while on location in Europe.
Speaking of, it's all about Falcon | NakedSword Exclusive Dean Young, his must-see upcoming scenes, and his unannounced NakedSword Originals project in Model Spotlight.
Up next for this issue's Free Action Gallery, we're departing from the beautiful beaches of Spain and heading to the sweaty House House locker room with the DVD release of SCRUM Go Big or Go Home.
More raw action can be found in the Special Feature where NakedSword Originals is delivering a Bonus Free Action Gallery filled with images of its most popular bareback scenes of all time from the new collection Really Raw Vol. 1.
Anyone looking for something a little more hardcore should scroll down to Studio News and read all about the workplace fisting feature 'The Interview' along with the Devin Franco-directed film Tough Enough - the two latest fetish releases from Falcon | NakedSword.
We'll also be giving you the chance to get into some serious discounts on group action with the Orgies & 3 Ways Movie Download Sale in the official Falcon | NakedSword store.
If The Interview put you in the mood for some on-the-job fisting, then be sure to get a look at our latest Free Scene Download where we're giving you a similar bareback hookup between Sherman Maus and Josh Mikael in Pumping for Promotion.
Happy traveling,
The HUNT Men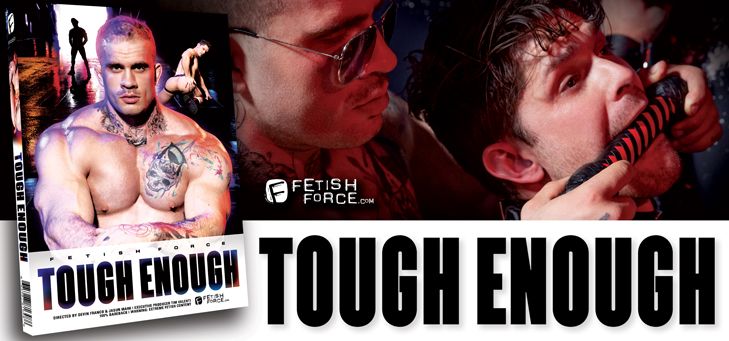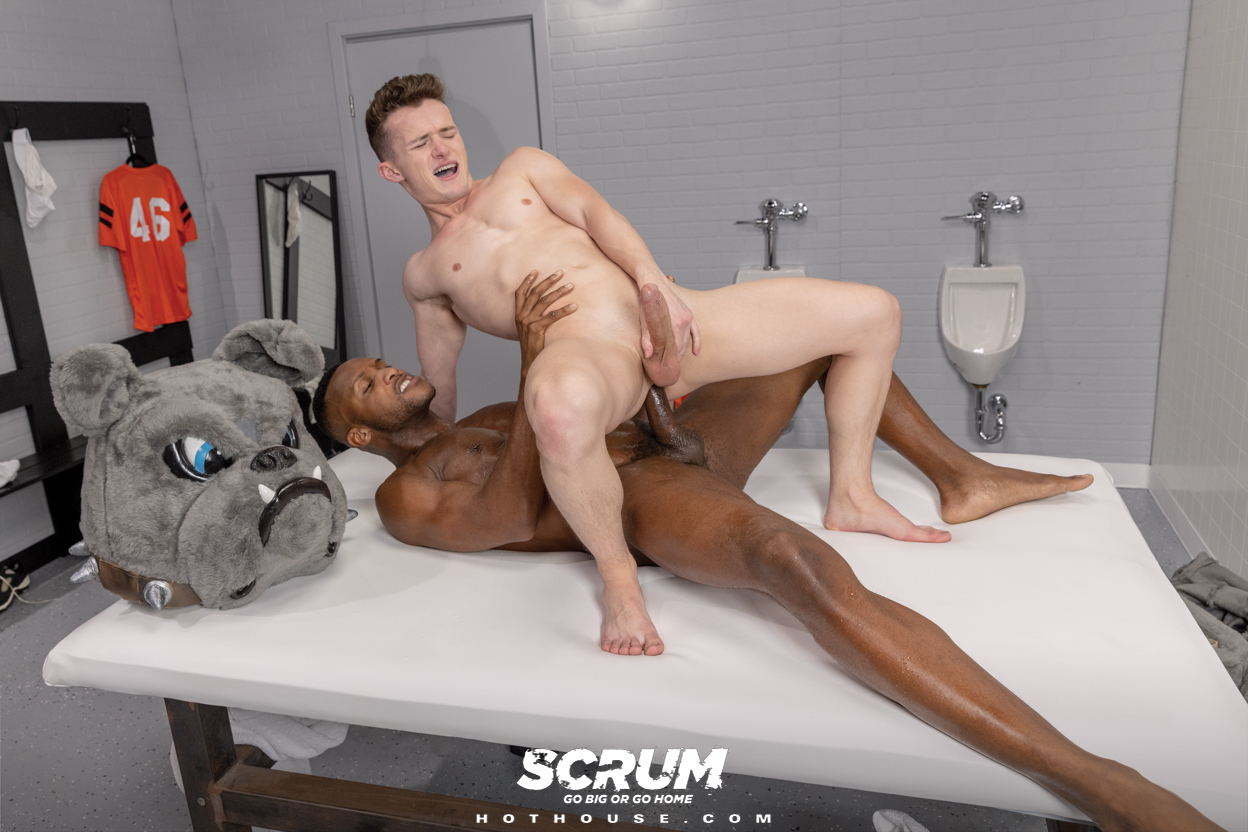 Whether they're playing hard on the pitch or annihilating hole in the locker room, these oversexed SCRUM Go Big or Go Home jocks know that when you're dealing with a fellow rugby player you, you always have to give it your all. The Hot House Bulldogs know they have to Go Big or Go Home if they're going to beat the Raging Stallions, and they're prepared to put their asses on the line. From award-winning director Tony Dimarco, this bareback feature follows eleven men from the Hot House Bulldogs and the Raging Stallions that aren't afraid to get dirty during a match or get downright filthy in the locker room. Some playful snapping of jockstraps has led to Tristan Hunter and Roman Todd getting completely hard and flip-fucking where anyone on their team could just walk in on them. Austin Avery is in need of a deep massage after that intense practice and lucky for him, teammate Devin Franco is always willing to rub him down and go as deep as he needs. Team mascot Grant Ducati honestly didn't mean to walk in on Andre Donovan jerking off in the shower, but he's happy he did now that the horny athlete is stripping him down and filling up his smooth hole. After the big match, the rival teams decide to display some good sportsmanship by heading back to the Stallions' locker room, ditching their sweaty uniforms and breaking out into a massive bareback orgy. Tristan Hunter, Cole Connor, Roman Todd, Tarzan Top, and JJ Knight form a giant human pile of flesh that's only purpose is to suck and rim every available hole and pole in the locker room. The insatiable athletes, along with Luca del Rey, Devin Franco, and Drew Valentino, then break off to bareback each other before both teams come together to drown Luca del Rey in an ungodly amount of jock cum. When the option is to Go Big or Go Home, rest assured that the horny men of SCRUM will definitely be going as big as they possibly can.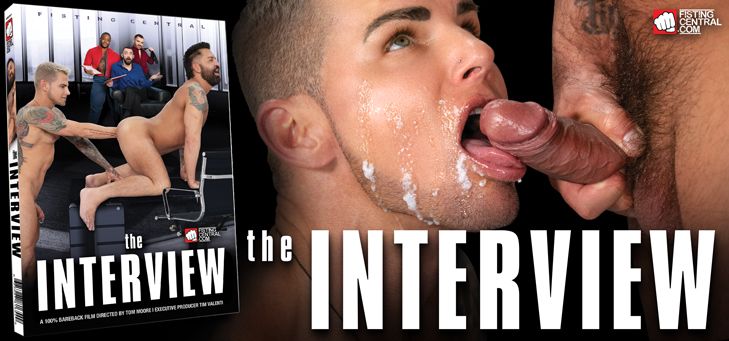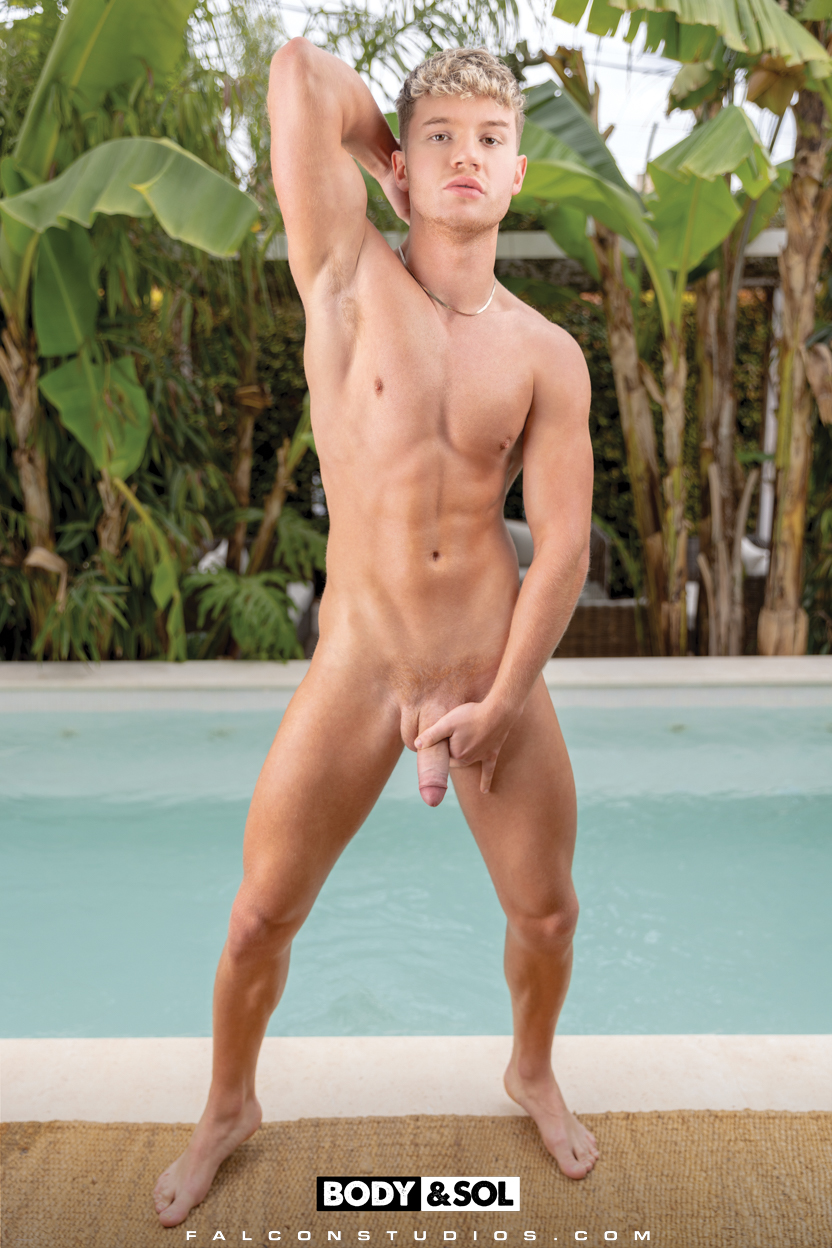 Falcon | NakedSword Exclusive Dean Young burst onto the scene when he got dicked down by fellow Exclusive Josh Moore in early 2021, but due to a global pandemic that made traveling and filming almost impossible, it wouldn't be until July 2022 when we would get to see him in action again. Now, we all get to watch Dean make his big return with the release of Falcon's Body & Sol. Filmed on location in Southern Spain, this movie shows the young Europe-based power bottom using his hole in both its bareback premiere and mouthwatering finale. In addition to this, we can exclusively reveal that Dean is also set to be featured in an unannounced NakedSword Originals release that's sure to satisfy each and every one of his thirsty fans. Be sure to keep checking HUNT throughout the year as we unveil more and more details on this upcoming mystery project with Dean and all your other favorite porn studs.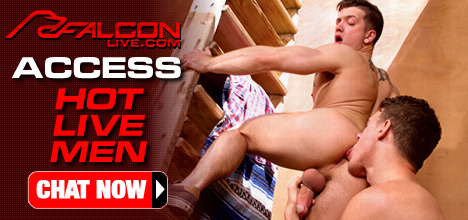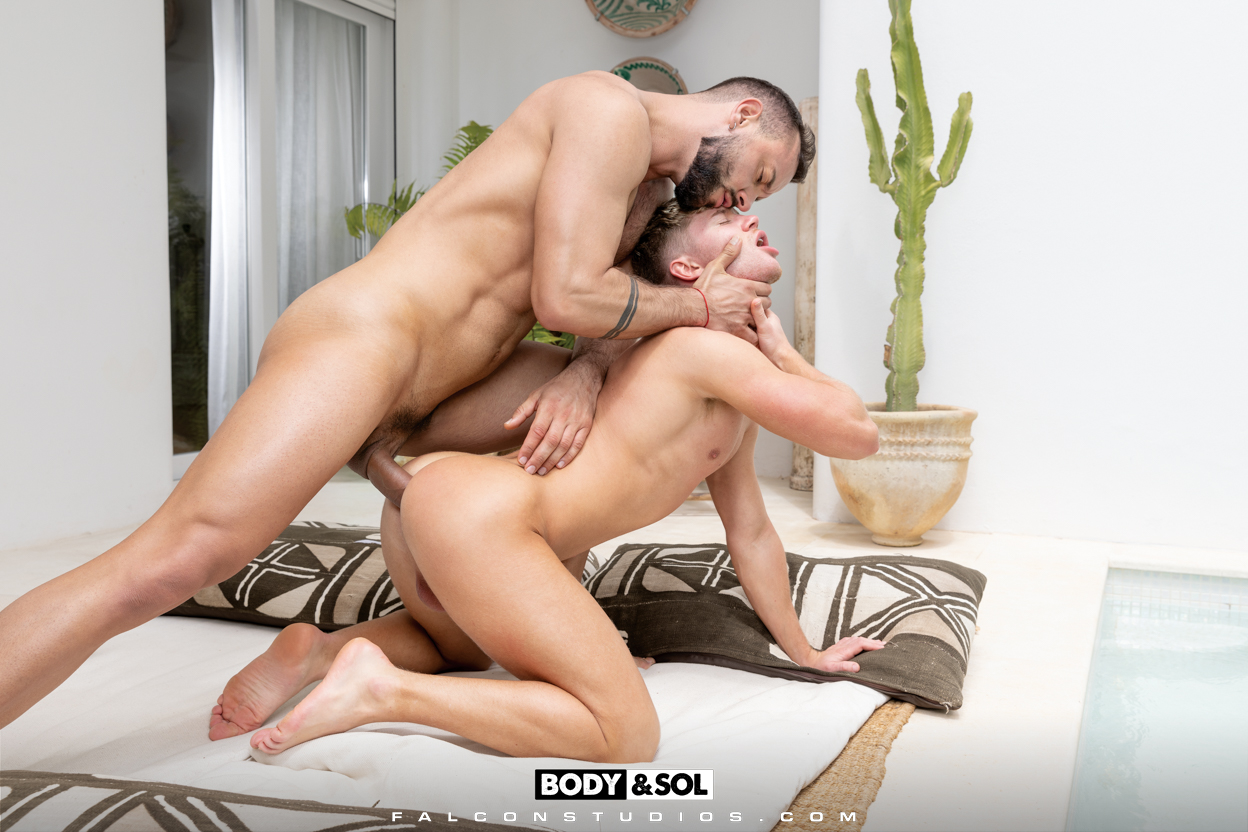 Exclusive Dean Young Tours Southern Spain & Rides Sir Peter For Body & Sol
FalconStudios.com has announced the exclusive world premiere of the debut scene of its latest feature Body & Sol. From award-winning director Steve Cruz and shot on location in Torremolinos, Spain, this scene follows travel blogger Dean Young as he explores this Spanish oasis while on a mission to discover the five hottest spots to fuck in the area. This debut scene from Body & Sol premieres July 8 on FalconStudios.com and is available for promotion through the Buddy Profits affiliate program. The full DVD and scene downloads will soon be available on the Falcon | NakedSword Store.

Click Here to Read the Full Story




Hot Membership Site Updates Available Now!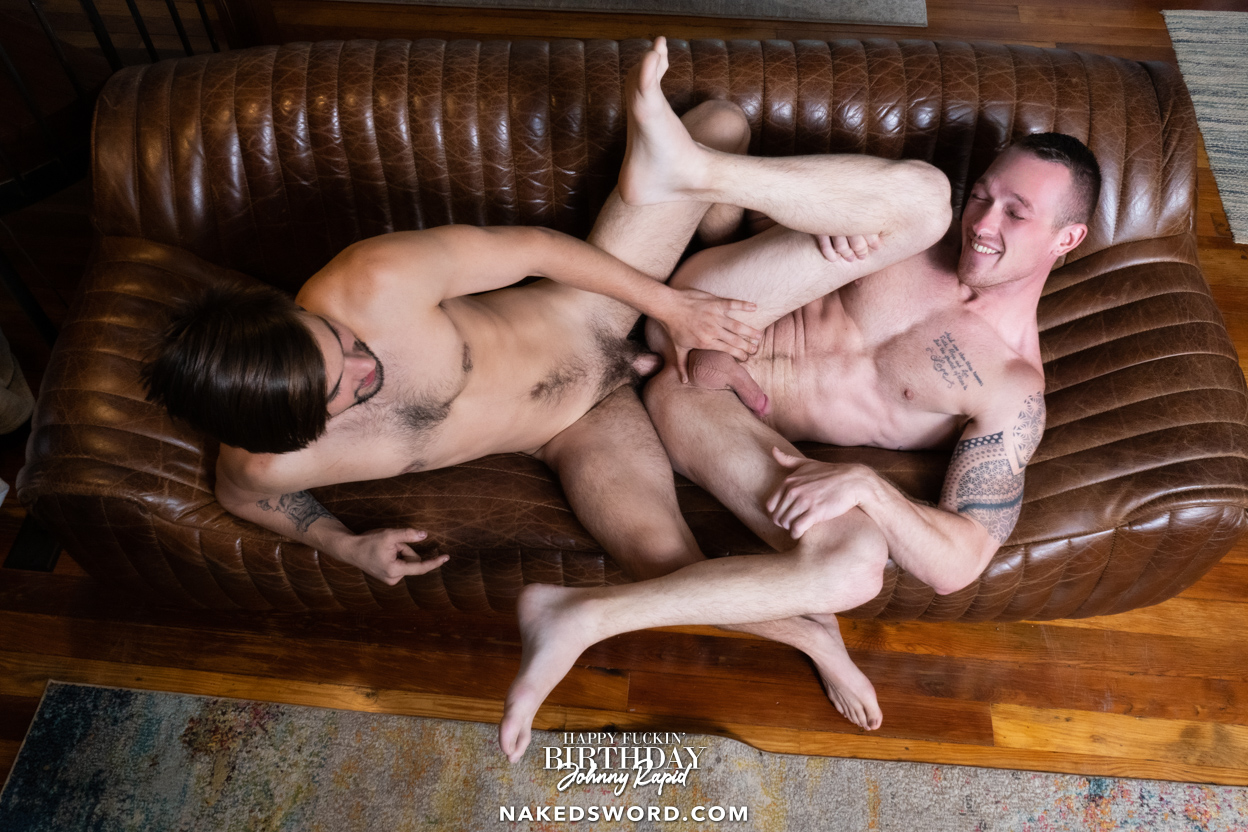 Bonus Free Action Gallery: Really Raw Vol. 1
Get throbbing-hard and ready to celebrate the best of the best bareback from the NakedSword Originals vault with Really Raw: Volume 1! Curated from six acclaimed films from directors Marc MacNamara, Chi Chi LaRue, Mr. Pam, and Edward James, this all-star compilation features thirteen of the industry's hottest performers doing what they do best - using their raw poles and hungry holes to create some must-watch bareback action. After showing newlyweds Calvin Banks and Dante Colle their new (and possibly haunted) home, realtor Josh Moore informs the couple about his unorthodox commission is 1% for each inch of his meat, a substantial 9.5". The couple discusses their options before bending to his demands and servicing the agent's massive uncut cock. In a fan letter to his favorite porn star, Devin Franco reveals the deep crush he has on mechanic Reign and how all he wants to do is walk into the stud's auto shop, drop to his knees, and wrap his mouth around his sweaty member. Max Konnor and Derek Cline may be exhausted from their game of soccer, but that doesn't mean they're going to cut down on physical activity as they get naked and hit the shower. Jackson Cooper is looking to make Johnny Rapid's birthday extra special and decides to celebrate with the gay porn icon by swallowing and bottoming for his famous piece. Valentin Petrov is out at sea and focused on steering his boat, but all Damien Crosse cares about is getting a taste of his ass and a chance to ride his bareback dick. There's nothing in this world that Jack Hunter loves more than cock and that's why he's jumping at the opportunity to blow and flip-fuck Nic Sahara and his mouth watering pole. There's no shortage of raw sex with Really Raw: Volume 1, so bend over and get ready to take every inch of bareback action that NakedSword Originals has to offer!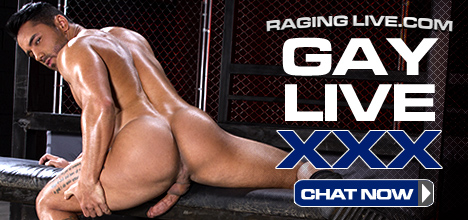 Fisting Central Gets Hands-On & Hands-In For The Interview - Fisting Central, the Falcon Studios Group brand showcasing the finest gay fisting videos, has released their latest film, The Interview. From acclaimed fetish director Tom Moore, this workplace feature follows five men who are ready to take on any position...
Read Full Story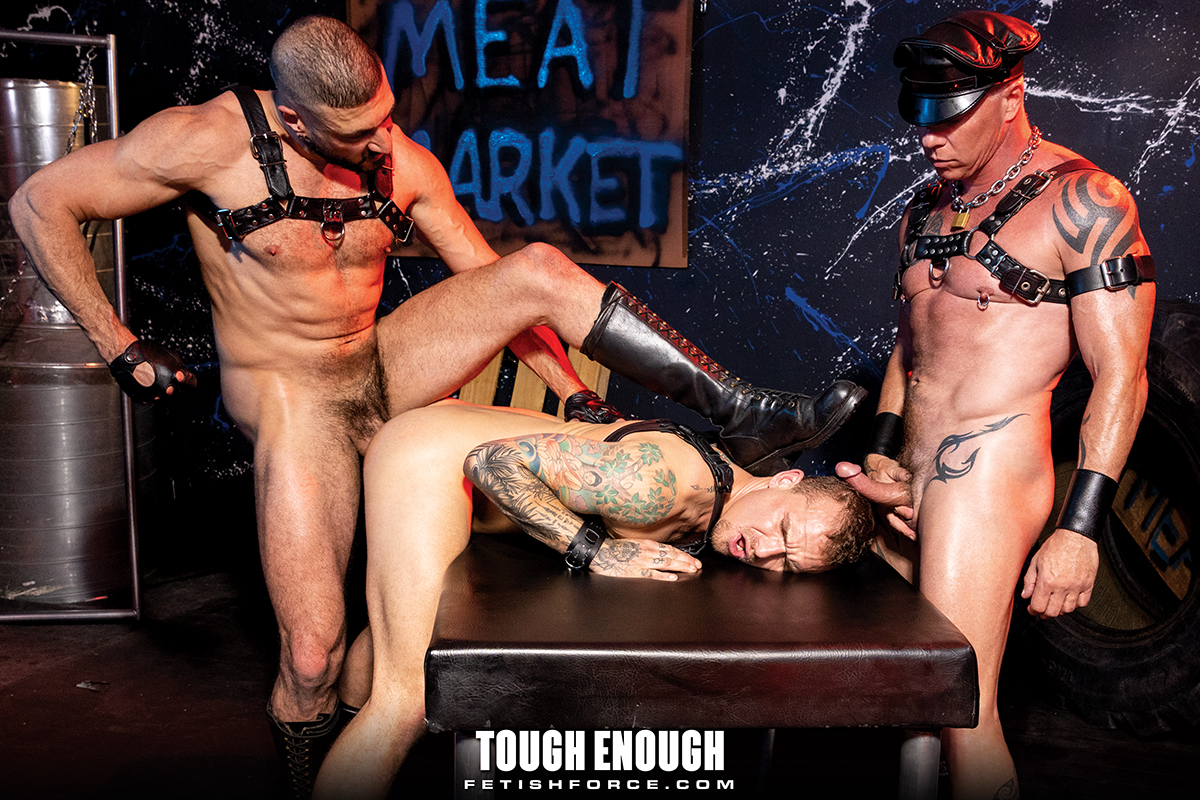 Fetish Force Players Prove They're Tough Enough in Latest DVD Release - Today, Fetish Force, the brand featuring the finest gay kink and fetish video, has released its latest feature, Tough Enough. Directed by Devin Franco and Jasun Mark, Tough Enough follows five ravenous men getting down and dirty...
Read Full Story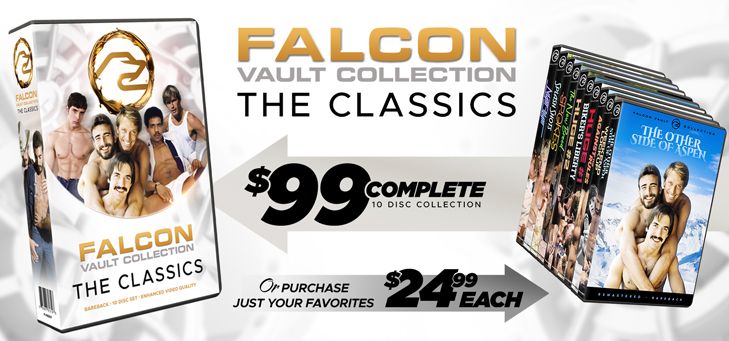 Sherman Maus & Josh Mikael from Pumping For Promotion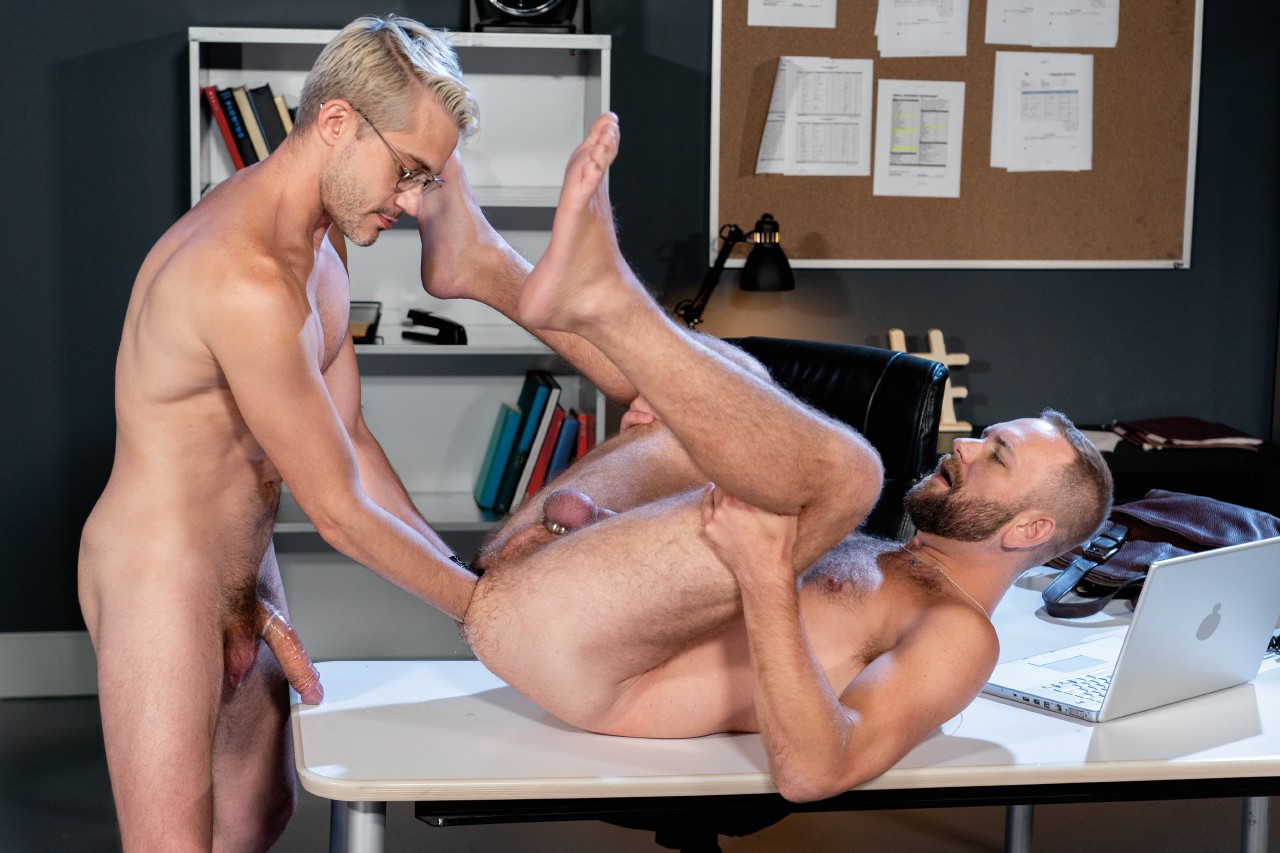 Josh Mikael is looking for a promotion but when his boss, Sherman Maus, expresses his reluctance to help him out, Josh thinks outside the box and offers up a bit more to convince Sherman he's the man for the job. Sherman admits he needs to relieve some stress and doesn't waste a second getting between Josh's legs to take his extra thick cock down his throat. Josh really needs this promotion and is eager to please his boss. "I'll do anything to get this!" Josh exclaims. Sherman puts his employee to the test and when he's done nursing on Josh's cock, he offers up his pole for Josh to taste. Josh sucks on his boss' massive pole before he bends over to offer up his tight hole to be used. Sherman slides his thick cock deep into Josh's cavern and pumps away until he decides to really test his employee's limits. Sherman gloves up and slaps his hands into a vat of grease before slamming his fist into Josh's used-up ass. Josh can take anything you throw his way and Sherman puts him to the test by alternating closed fists into Josh's sloppy hole. Sherman punch-fucks the gaping hole and double fists the begging hunk until his rosebud pops out and he blasts himself with cum. Josh may have pleased his boss, but he hasn't nabbed his promotion just yet.

You have received this email because you requested email updates from Falcon | NakedSword be sent to: %%EMAIL_ADDRESS%%
This is an advertisement. %%PLUGIN_Unsubscribe: 183936-Unsubscribe%%
Please add reply@huntezine.com to your address book or safe senders list to ensure that these emails arrive in your inbox.
© 2022 Silver State Services, LLC. All Rights Reserved. HUNT eZine, 4011 W. Oquendo Rd. Unit A. Las Vegas, NV 89118

Records required to be maintained pursuant to 18 U.S.C. 2257 and
C.F.R. 75 are kept in the following location by the Custodian of Records:
Custodian of Records
4011 W. Oquendo Rd. Unit A.
Las Vegas, NV 89118