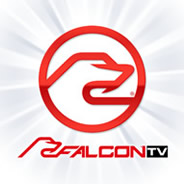 | | |
| --- | --- |
| | Check the listings in your Television Provider's Adult HD OnDemand Menu for: Anal? Yes Sir! Sergeant, The OnDemand HD Release of Hot House's, Sgt. Dick starring Max Konnor, Tristan Hunter, Jay Tee & more! |


| | |
| --- | --- |
| HUNT - Issue #278 | May 13, 2022 |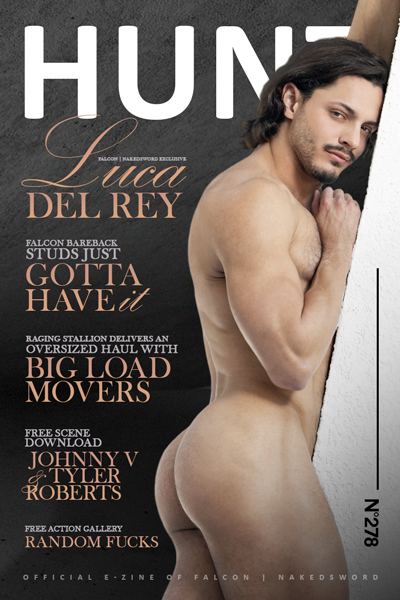 Hey Guys,

Weíre back with another issue of HUNT! So, strap in as we reveal the newest models and hottest movies from Falcon | NakedSword that you and your dick should be paying attention to right now.
Starting things off in Breaking News, weíre talking about the latest DVD that you just gotta have with the release of Falcon Studiosí Gotta Have It.
Itís then time to take an up-close look at Gotta Have It star Luca del Rey in our Model Spotlight and break down all the upcoming projects where youíll be able to watch this new Falcon | NakedSword exclusive in action.
For this issueís Free Action Gallery, weíre hopping over to Hot House and showing off the sexiest bareback images from its new film Random Fucks.
If youíre craving even more Luca del Rey projects, weíve got you covered with a Special Feature thatís all about Raging Stallionís Big Load Movers - a movie that sees the newcomer getting stuffed at both ends by some horned-up delivery men.
Down in Studio News, weíre telling you how to win a free five-year membership to Falcon Studios and reminding you about your final chance to submit entries for the RIDE OR DIE Sweepstakes as the Raging Stallion original drama comes to end. Weíll also be introducing you to RIDE OR DIE writer Ben Rush, who just signed an exclusive development deal with Falcon | NakedSword.
Thatís not the only Raging Stallion action youíre getting though. Stick around as we get into the latest Raging Stallion Scene Sale with downloads for 60% off, as well as some Outdoors & In Public DVD Deals at only $14.97 each and must-see Jocks & Mustang Movie Download Discounts
If this issue of HUNT and all these studs made you feel like you Gotta Have It, then take a look at our Free Scene Download, where Johnny V is just has to have the girthy package of Tyler Roberts from the Falcon feature Service Me!.
Happy stroking,
The HUNT Men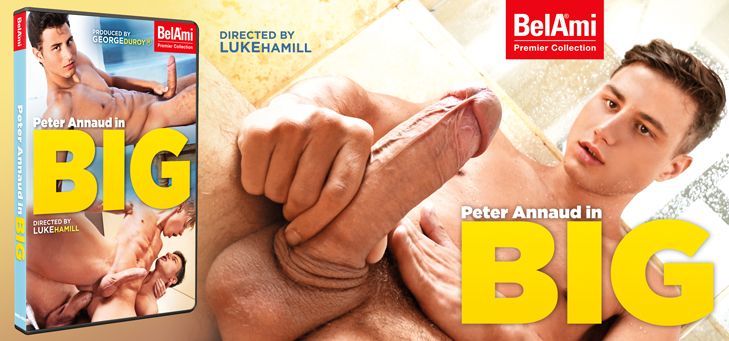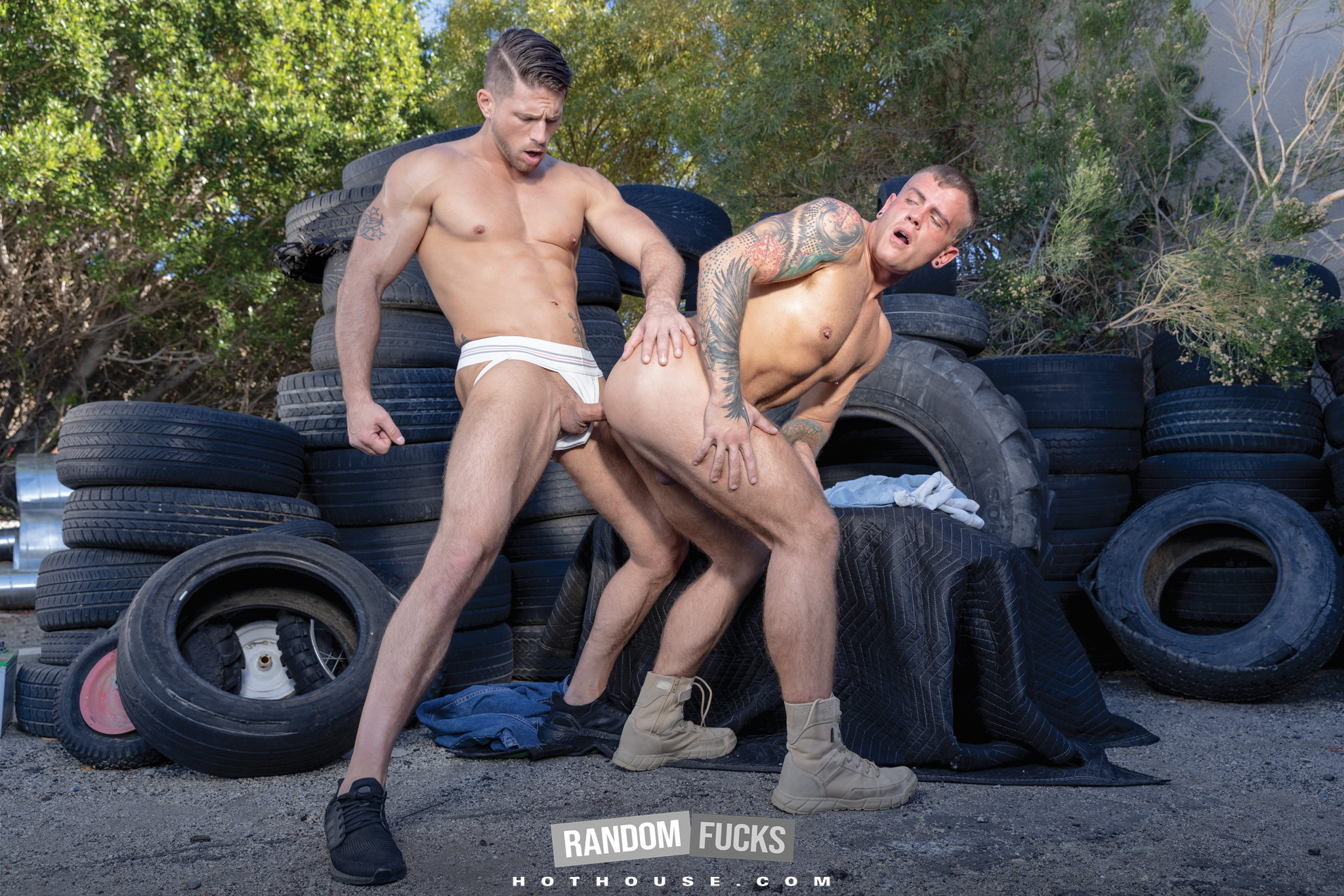 You havenít seen any real smut or read about the worldís raunchiest hookups if you arenít clicking over to binge all the bareback tales on Drew Sebastianís Random Fucks blog. From award-winning director Trenton Ducati, this film brings to life the anonymous sexcapades of seven men that are ready to fuck any random guy in any random location thatís available to them. Masyn Thorne is looking for dick and cruising rooms at a clothing-optional resort. Thatís when the jock comes across Grant Ducati, enters his room, and drills his smooth hole. While waiting for their laundry to finish up, Reign decides to pass the time by filling Grant Ducatiís mouth and hole with his curved cock. Cade Maddox is being shown the inside of a new house by Alfonso Osnaya, but the horny homebuyer seems more interested in exploring the insides of the realtor himself. Later, Alfonso Osnaya heads over to borrow a power drill from bluecollar hunk Roman Todd, but ends up getting serviced by the handymanís throbbing tool instead. While working out back, Cade Jaxon notices the raging hard-on stuffed in Roman Toddís waistband. Never one to hide his manhood from a curious friend, Roman Todd lets his new pal take a grab at the exposed meat and even go in for a taste. Thereís truly nothing better than an anonymous hookup, so get ready to stroke along with hung daddy Drew Sebastian as he walks you through the very best and most cumworthy Random Fucks that heís spewed out over the years.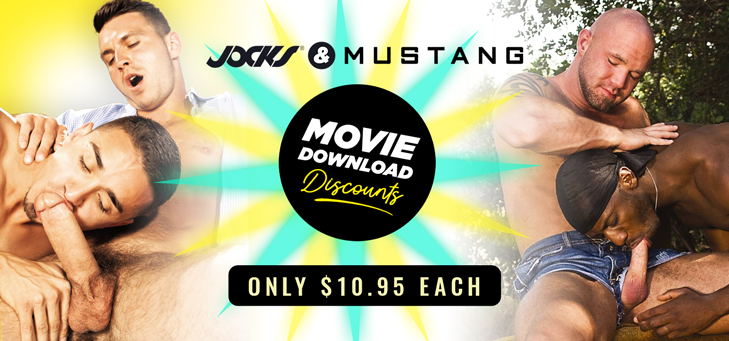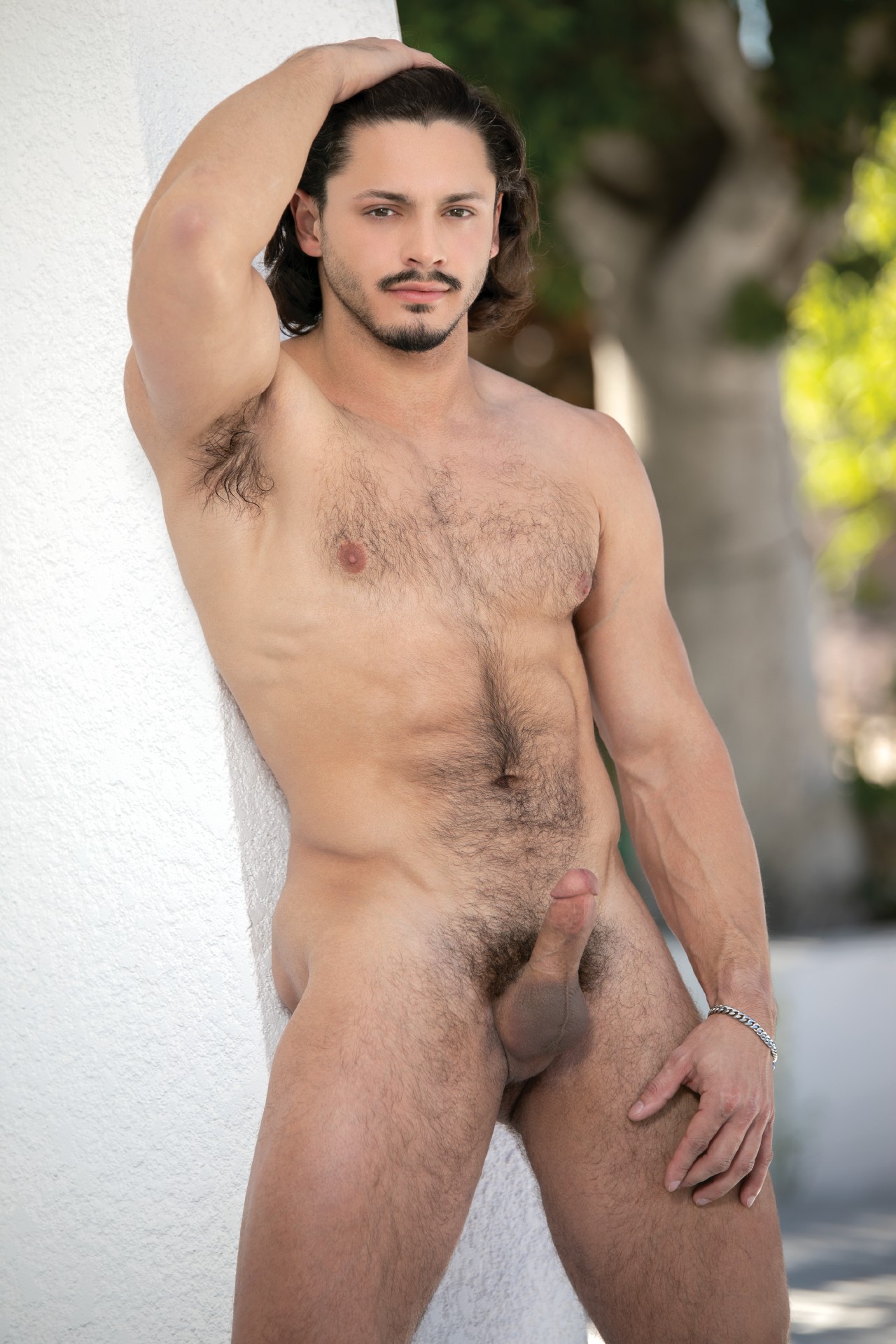 Falcon | NakedSword Exclusive Luca del Rey may have just made his industry debut a few weeks ago, but that doesnít mean we arenít already drooling over him and every new project heís putting out. Weíve seen the muscle bottom open up for two cocks in Falconís Gotta Have It, and today we witness him getting barebacked by two different dicks in the threesome from Raging Stallionís latest DVD Big Load Movers. On top of that, itís been revealed that the long-haired 5'9" hottie will be making appearances in the upcoming Falcon feature Under The Influencer as well as participating in a massive orgy in the joint Raging Stallion/Hot House projects SCRUM: Go Big or Go Home and SCRUM: Balls to the Wall. We canít wait to see what all Luca is going to stroke out next, so be sure to check back here for future issues of HUNT where weíll be getting into every pulsating cock and hot load that this newcomer is taking for the camera.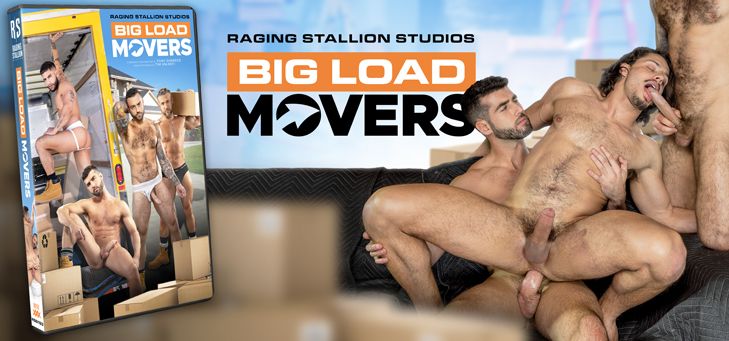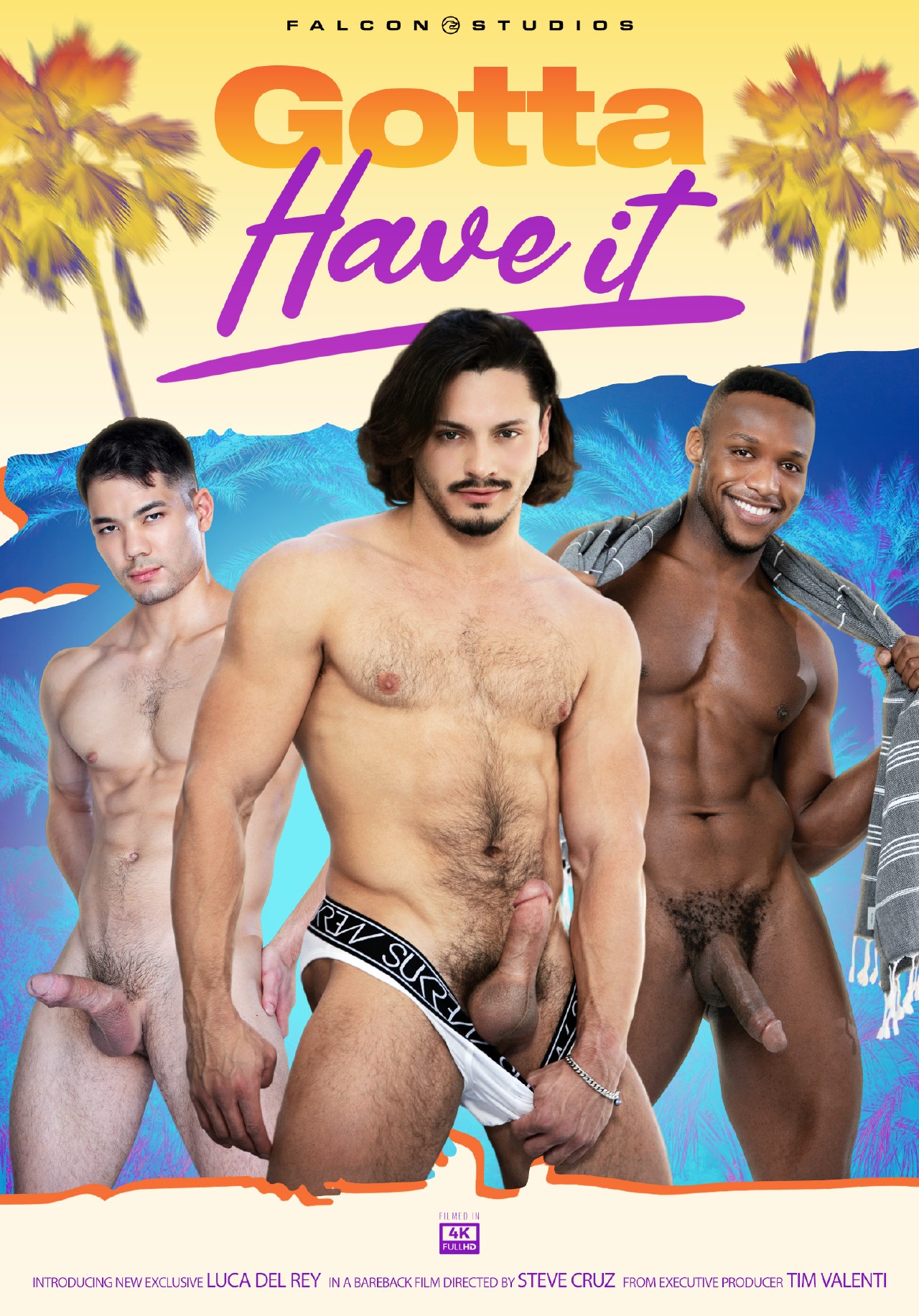 Falcon Bareback Studs Just Gotta Have It
Falcon Studios, the iconic producer of the worldís hottest gay male porn, announced the release of its latest bareback production, Gotta Have It, on DVD and Digital Download. From award-winning director Steve Cruz, this film follows nine men that always ready to tackle some new dick and bust it open for anyone thatís willing and able. The bareback feature is now available on DVD and Digital Download from the Falcon | NakedSword Store.

Click Here to Read the Full Story




Hot Membership Site Updates Available Now!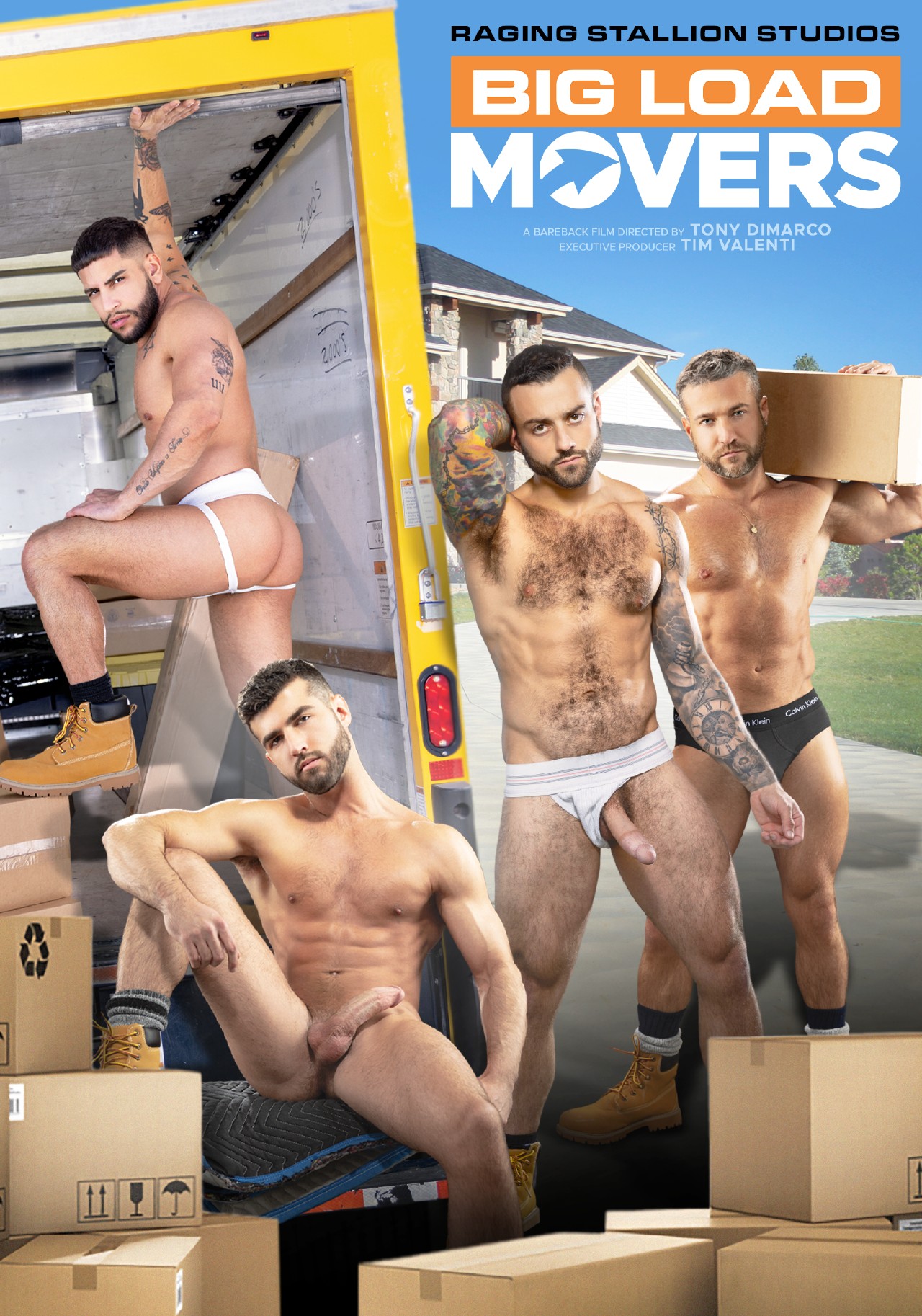 Raging Stallions Delivers An Oversized Haul With Big Load Movers
Raging Stallion, the brand featuring rugged men and raw action, has announced the release of their latest bareback feature, Big Load Movers. Under the supervision of award-winning director Tony Dimarco, this film showcases a ten-man moving company that aims to satisfy every customer by taking as many loads as necessary. The bareback feature is now available on DVD and Digital Download from the Falcon | NakedSword Store.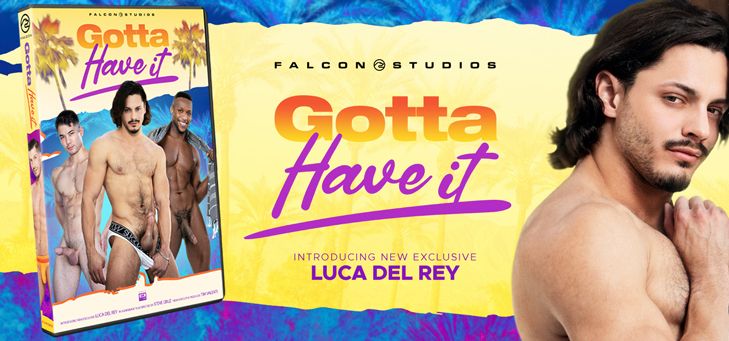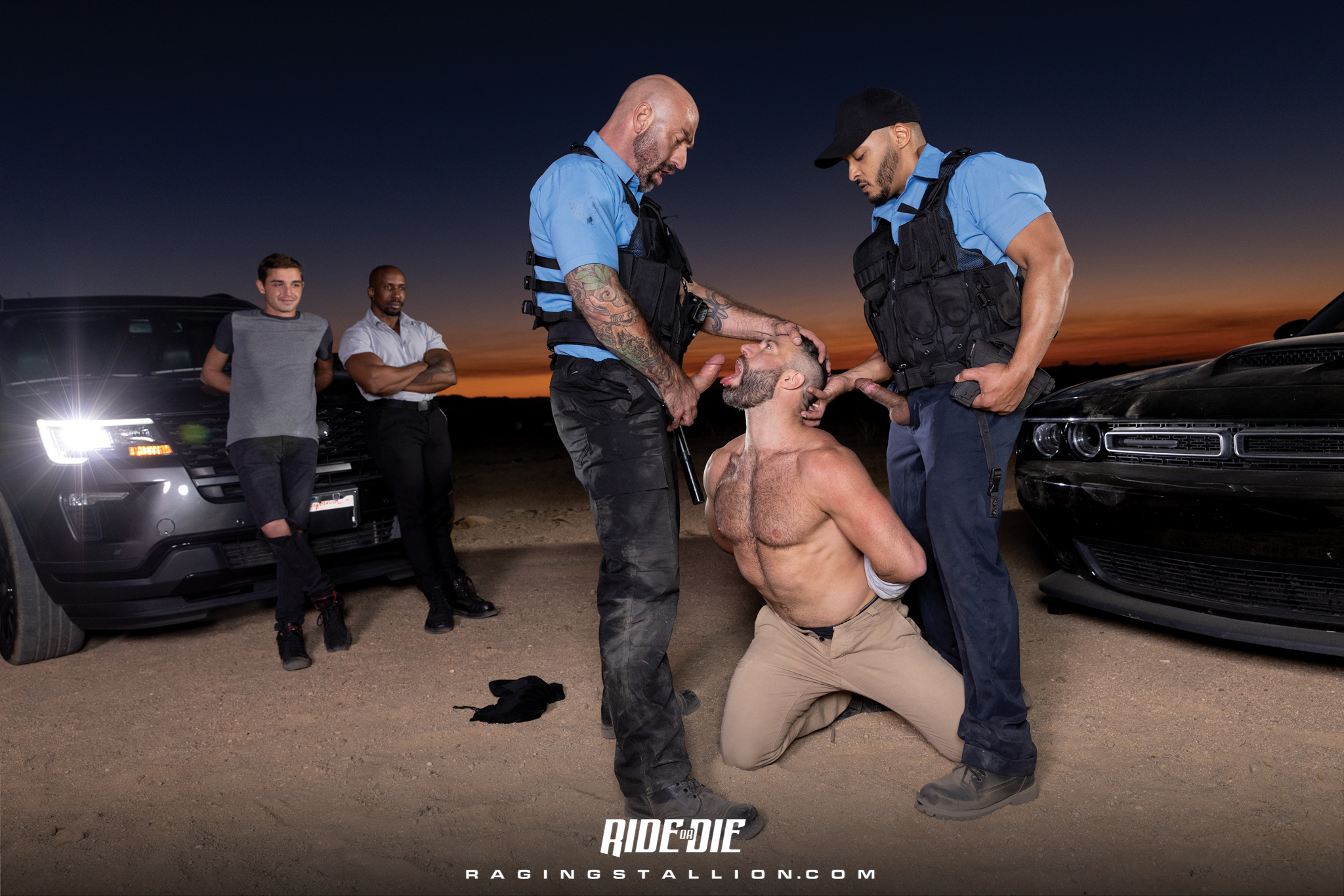 Raging Stallion's Blockbuster Series RIDE OR DIE Comes To A Stunning Conclusion - The twisted ending to Raging Stallionís blockbuster series RIDE OR DIE debuts this Friday, May 13, exclusively at RagingStallion.com.
Read Full Story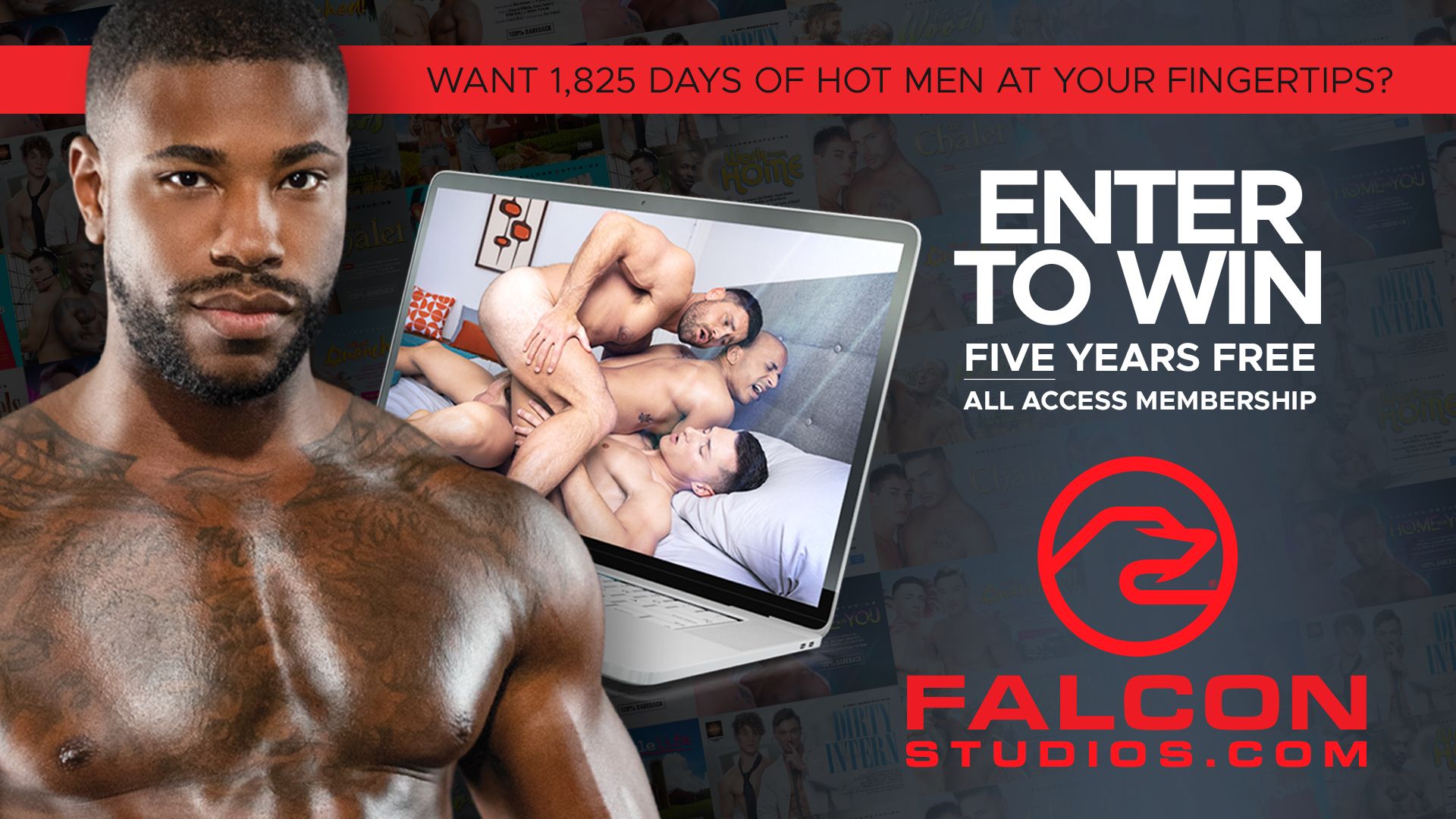 May Falcon Forever Giveaway Ė Win 5 Years Free All Access Membership to FalconStudios.com - Hereís your shot at another Falcon Forever giveaway, celebrating the Golden Anniversary of the famed studios. During the month of May...
Read Full Story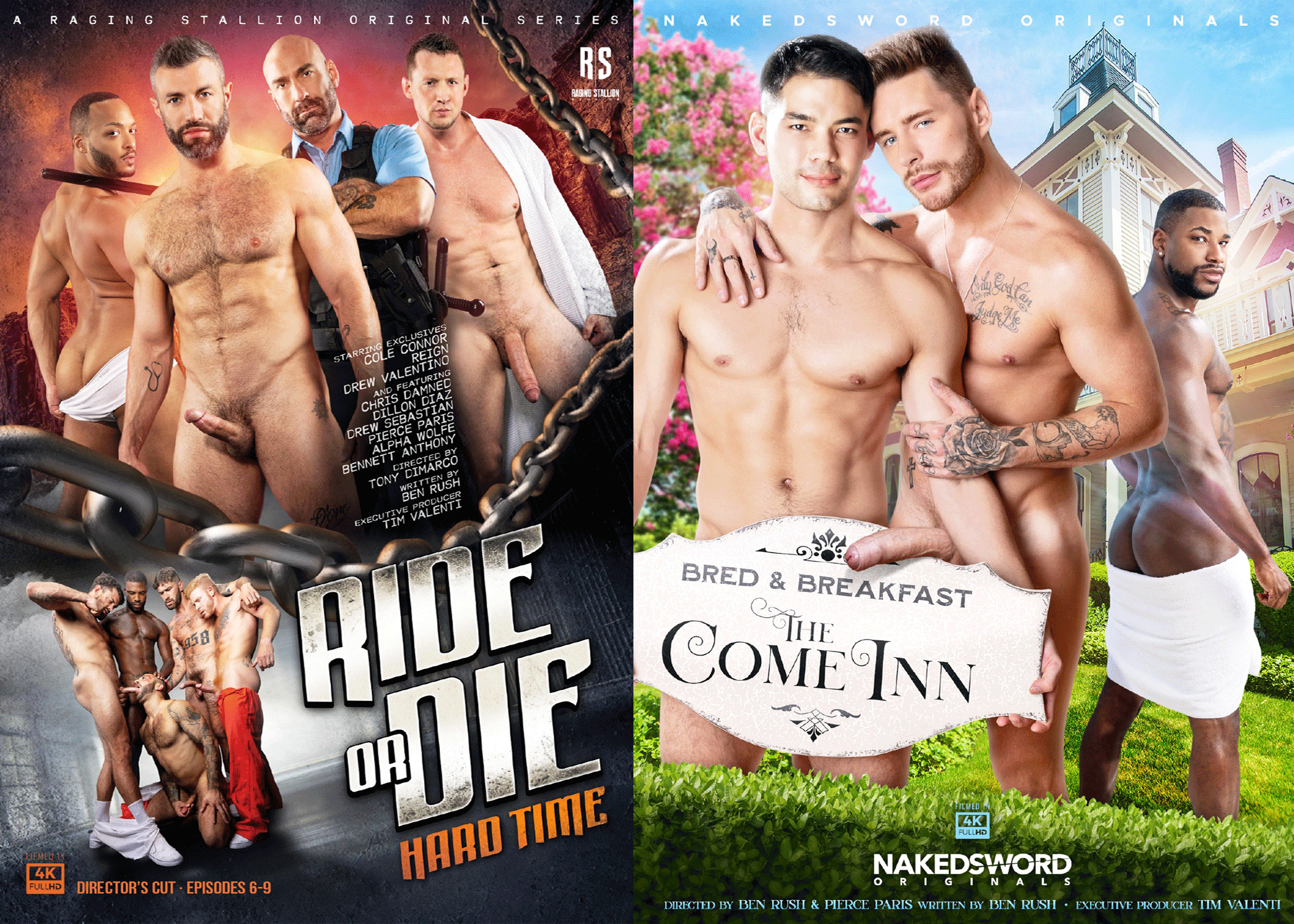 Falcon | NakedSword Inks Exclusive Development Deal With RIDE OR DIE Screenwriter Ben Rush - Falcon | NakedSword announced today an exclusive development deal with award-nominated screenwriter and director Ben Rush.
Read Full Story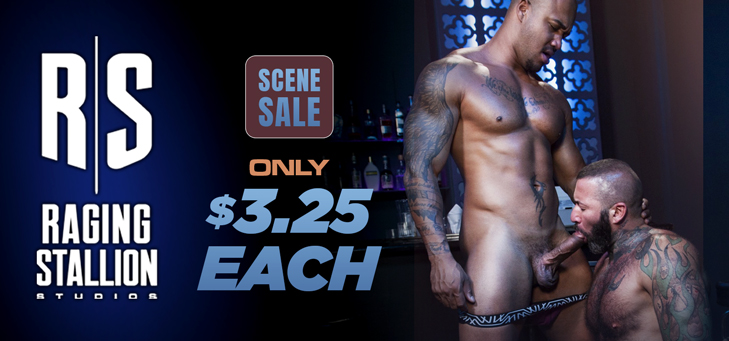 Johnny V & Tyler Roberts from Service Me!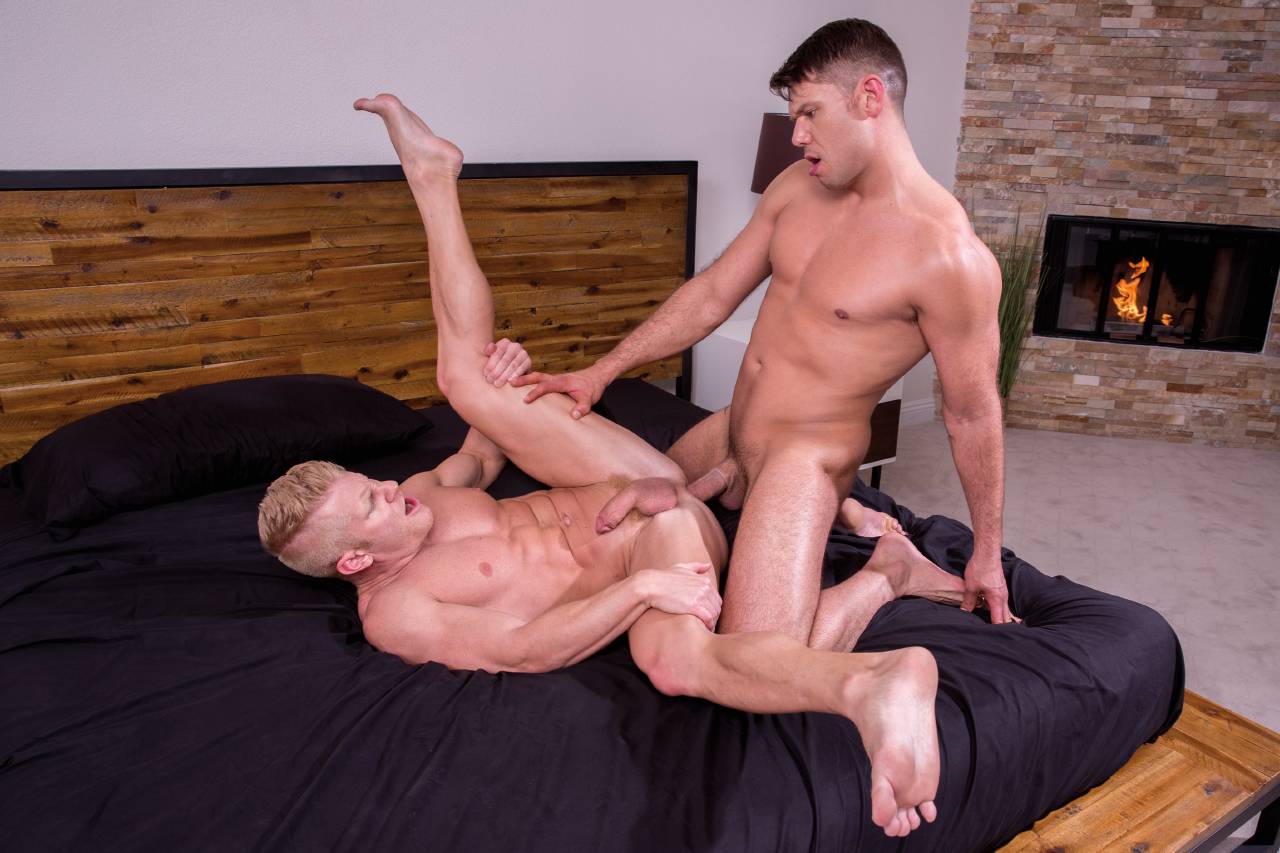 Tyler Roberts rings the doorbell to deliver a package to Johnny Vís house. Itís been raining and Johnny invites Tyler in to dry off. Johnny asks, ďis that package for me?Ē and reaches for Tylerís bulge in his shorts. Itís not long before Johnny has Tylerís shorts around his ankles and sucking his thick cock down to his balls. Tyler likes the service Johnny is performing on him and moves him to the bedroom for more oral action. With the taste of Tylerís cock on his lips, Johnny bends over and lets Tyler lick his way in and around Johnnyís hairless hole. Tyler can tell he likes it and brings things up with a couple fingers in Johnnyís ass. Tyler wants that ass and positions himself behind Johnny and drills him deep. Johnny takes it from behind before getting on his back to take a prostate pounding so hard it makes him shoot thick ropes of cum onto his ripped abs. When itís Tylerís turn to release, he delivers one last gift of cum into Johnnyís open mouth.

You have received this email because you requested email updates from Falcon | NakedSword be sent to: %%EMAIL_ADDRESS%%
This is an advertisement. %%PLUGIN_Unsubscribe: 183936-Unsubscribe%%
Please add reply@huntezine.com to your address book or safe senders list to ensure that these emails arrive in your inbox.
© 2022 Silver State Services, LLC. All Rights Reserved. HUNT eZine, 4011 W. Oquendo Rd. Unit A. Las Vegas, NV 89118

Records required to be maintained pursuant to 18 U.S.C. 2257 and
C.F.R. 75 are kept in the following location by the Custodian of Records:
Custodian of Records
4011 W. Oquendo Rd. Unit A.
Las Vegas, NV 89118