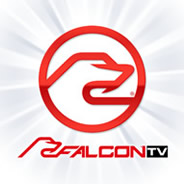 | | |
| --- | --- |
| | Check the listings in your Television Provider's Adult HD OnDemand Menu for: Zack & Jack Make A Porno, The OnDemand HD Release of Falcon Studios', Zack & Jack Make A Porno starring Alam Wernik, Woody Fox, Skyy Knox & more! |


| | |
| --- | --- |
| HUNT - Issue #277 | April 29, 2022 |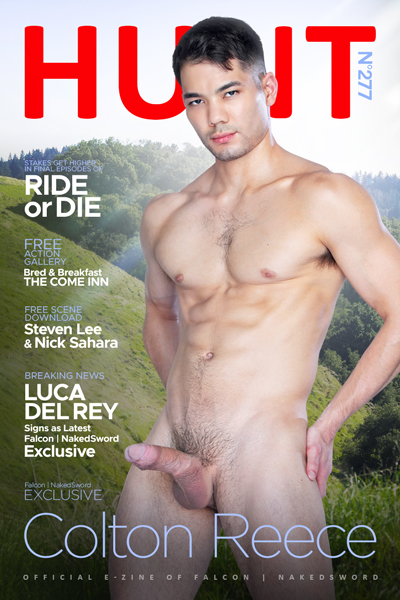 Hey HUNTers,

New exclusives! Just-released movies! All-time classic films! Free porn! This issue of HUNT has it all, so letís just bust this bad boy open and begin diving into all these must-see porn updates from Falcon | NakedSword!
Up first, itís all about newcomer Luca del Rey in Breaking News! This fresh-faced hunk was just revealed as the latest model to join the esteemed roster of Falcon | NakedSword exclusives, and now weíre telling you everything you need to know about this mouthwatering heartthrob.
Speaking of Exclusives - scroll over to Model Spotlight, where weíre giving you an update on Bred & Breakfast: The Come Inn star Colton Reece and all of his upcoming, canít-miss projects.
Want to see more of the hot studs and action from NakedSword Originalsí Bred & Breakfast: The Come Inn? Get a load of the entire bareback cast and all their raw sex right now in the Free Action Gallery.
For this latest Special Feature, weíre talking all about the canít-miss return of Raging Stallionís original drama RIDE OR DIE and what fans can expect in the seriesí final episodes.
Then, itís time for Studio News with Falcon Studiosí new hookup-centric scene debut from Gotta Have It and NakedSword Originalsí search engine-based feature You Asked For It. In addition to those just-released projects, weíre also highlighting a true industry classic by giving you one last opportunity to win your very own copy of The Other Side Of Aspen: Remastered.
For this issueís savings, weíre heading to the official Falcon Studios Store for NakedSword Originals Scene Savings featuring downloads for 60% Off and the Spring Compilation DVD Clearance event offering $7.97 pricing on favorite Best Ofs and Collections.
Anyone into all the no-strings-attached bareback action of Gotta Have It should head on down to our Free Scene Download where weíre giving you a chance to nab Steven Lee and Nic Saharaís raw, spontaneous hookup from Falcon Studiosí 2019 film Casual Connections.
Cheers,
The HUNT Men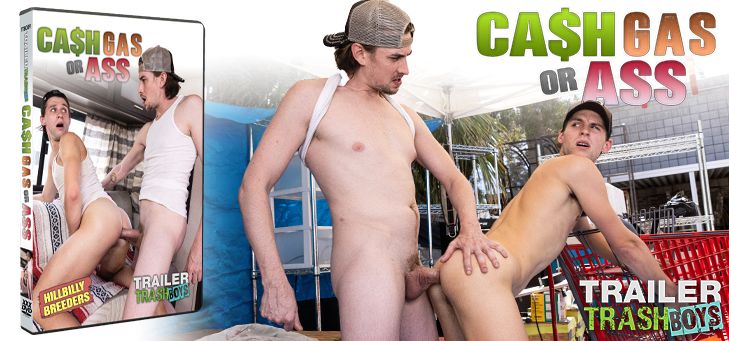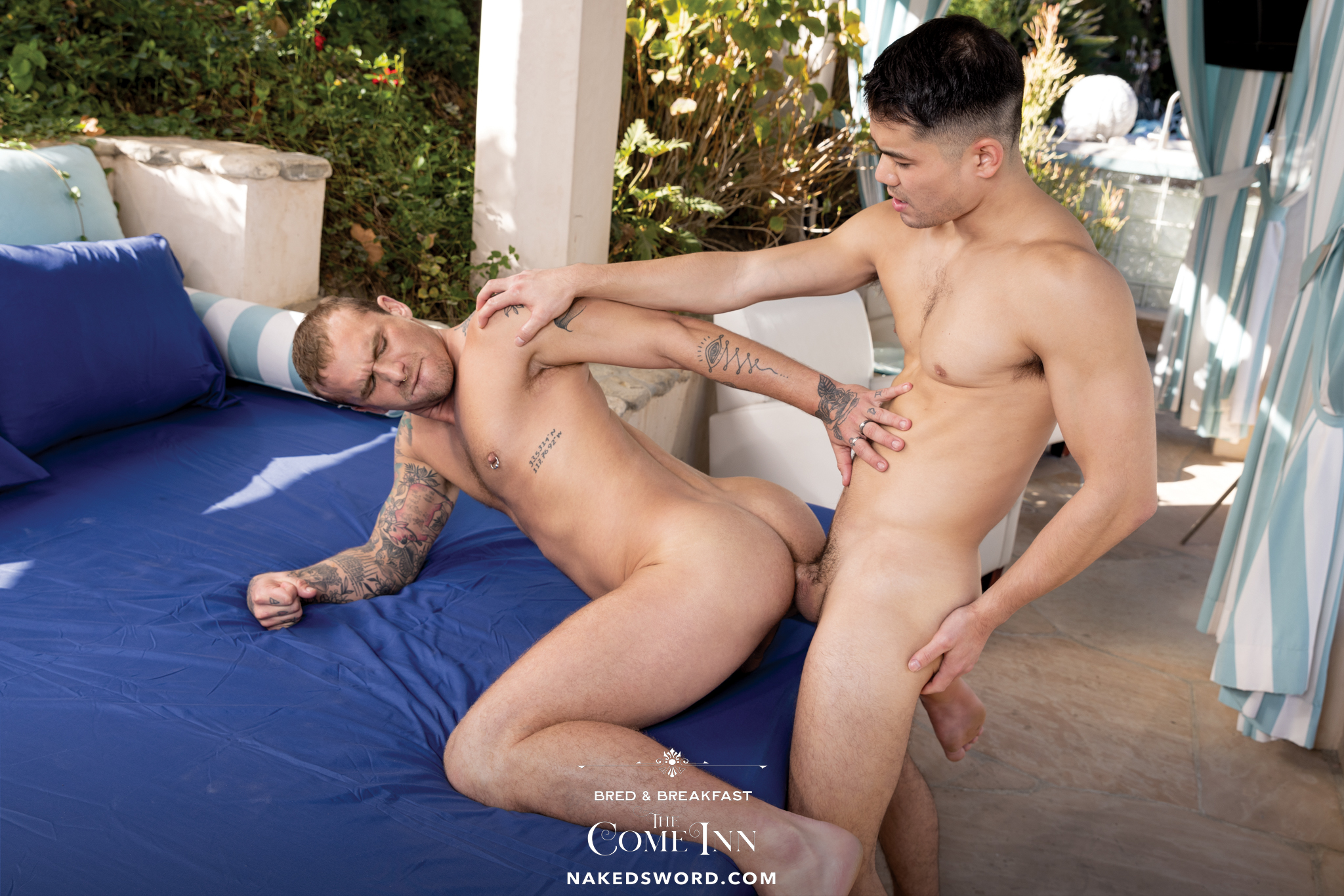 The Come Inn, Southern Californiaís one-of-a-kind bareback B&B, offers visitors loads of relaxation and bountiful spreads that give new meaning to ďall you can eat.Ē Owned and operated by super-sexy, long-term couple Josh Moore and Beau Butler, the cozy destination is the premier spot for guests who are hard to please ó and pleased to be hard. Writer and Director Ben Rush teams up with Co-Director Pierce Paris to deliver steamy action featuring eight of the sexiest men in gay porn. Drew Valentino and Lucas Leon have just checked in for some rest and decompression, but theyíre so turned on by the owners and clientele that they get down to bareback business right away. New couple Colton Reece and Isaac X arrive for their first weekend getaway, and itís not long before theyíre going at it hard and raw at the pool. But, when lost and weary hikers Alpha Wolfe and Reign show up without a reservation, Josh and Beau have a hard time turning the hulking travelers away. Josh is instantly turned on by Reign ó and the feeling is mutual ó so they run off to take an ultra-hot shower together. Alpha pops some wood during a late-night chat with hosts Beau and Josh, and itís not long before a bareback, three-way pile-up leaves the living room sofa coated in cum. Itís always a good time at Josh and Beauís Bred & Breakfast: The Come Inn, where lucky guests are happily serviced and eager to come again.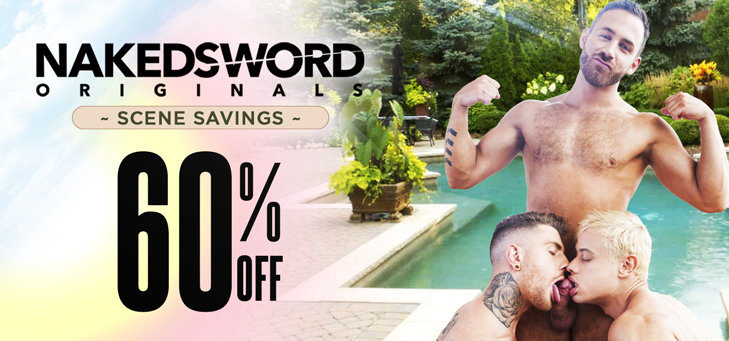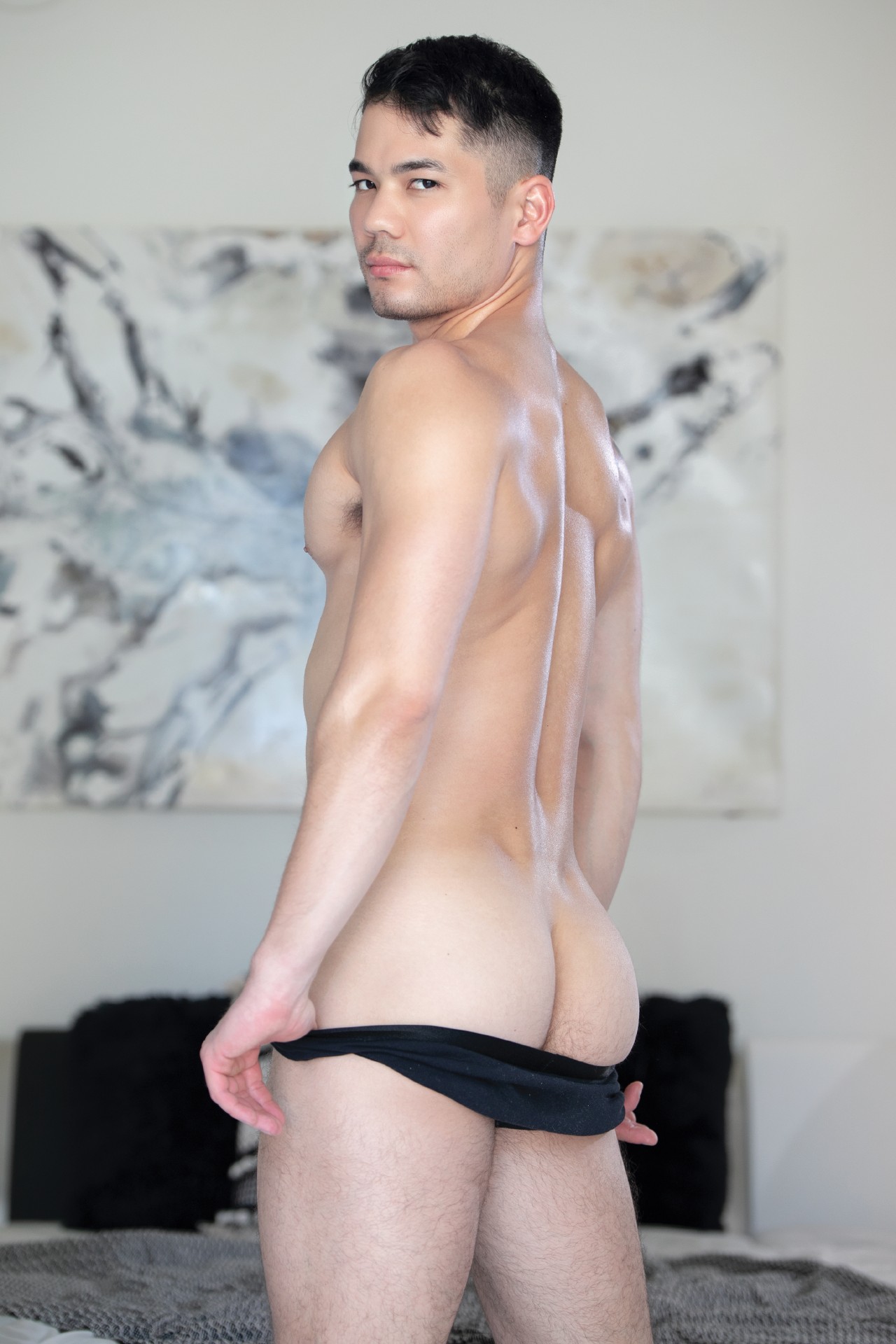 We donít know about you, but over here at HUNT, we just canít get enough Colton Reece! Since signing on as a Falcon | NakedSword Exclusive in early 2019, Colton has remained one of our biggest and most constant porn crushes with his showstopping performances in studio projects like A Murdered Heart, London Calling, and Bro Buddies. Most recently, this Honolulu-based performer can be seen putting his girthy eight inches to good use in bareback projects like Menís Briefs from Falcon Studios. This stud also just made his big return to NakedSword Originals in Bred & Breakfast: The Come Inn with a raw poolside scene that shows him drilling hole and even fucking his horny scene partner with a foam pool noodle. We canít wait to see what this built stud will do next for Falcon | NakedSword, so letís all give a big cheers to Colton, his hot cock, and whatever random pool toy heís currently using to fuck another man's hole!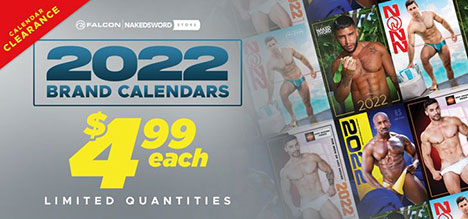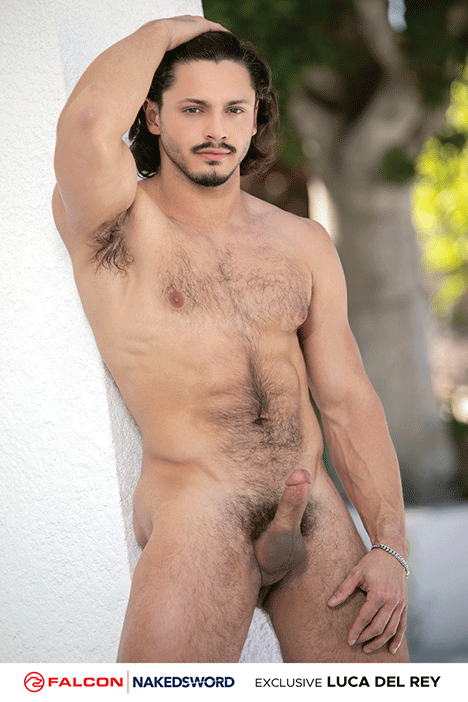 Luca del Rey Signs as Latest Falcon | NakedSword Exclusive
Today Falcon | NakedSword announced that adult entertainment newcomer Luca del Rey will make his gay porn debut as an exclusive, adding his name to the studiosí list of exceptional contract stars. Luca del Rey is a strikingly handsome stud with deep brown eyes, a sculpted body lightly dusted with hair and a bubble butt that turns heads. He will appear exclusively in Falcon | NakedSword productions over the next year.

Click Here to Read the Full Story




Hot Membership Site Updates Available Now!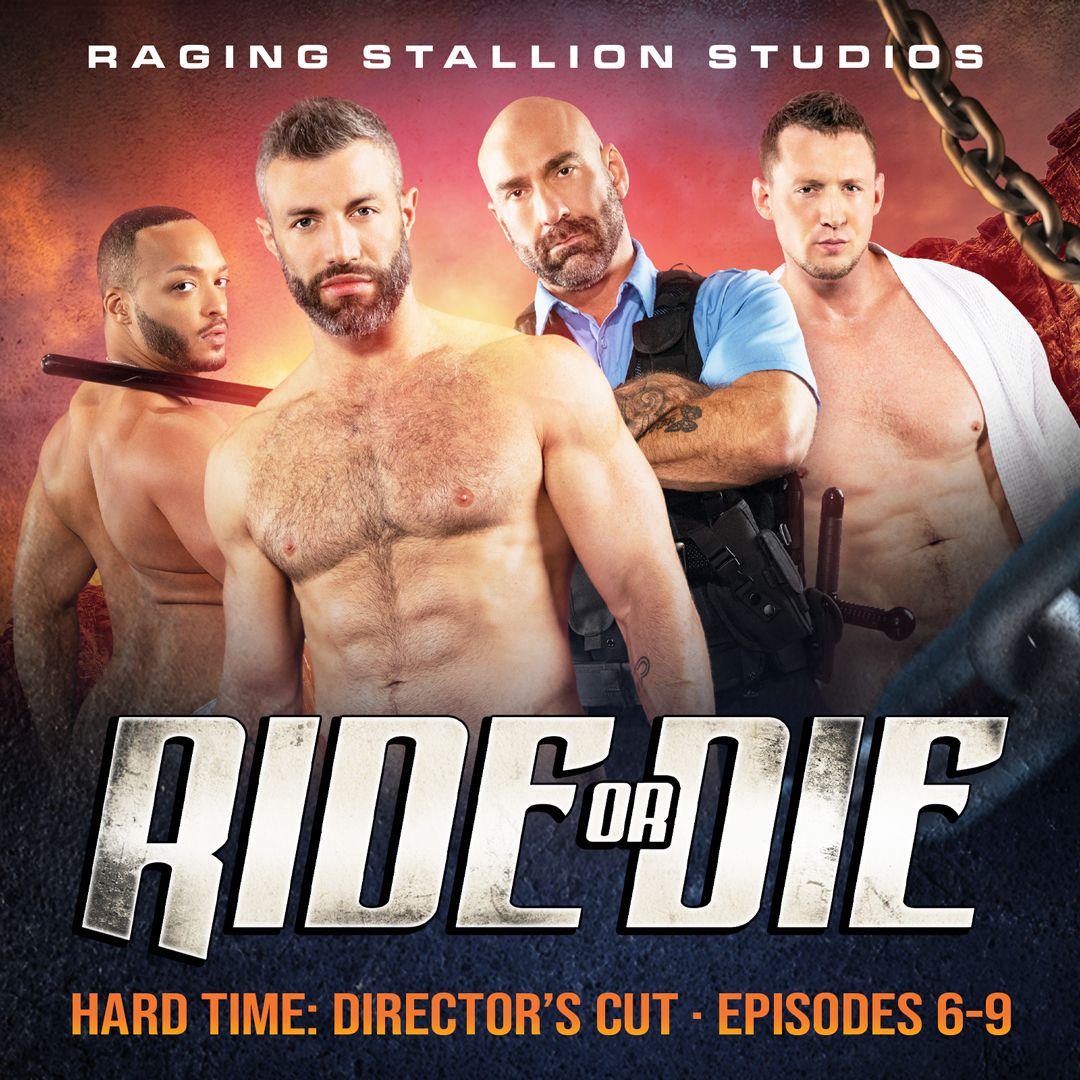 STAKES GET HIGHER IN FINAL EPISODES OF RIDE OR DIE
Raging Stallion Studios today announced the return of its groundbreaking, nine-episode original action-drama, RIDE OR DIE. The first of the final four episodes†is now live on†RagingStallion.com. The stakes get higher at Riders Correctional Facility with Episode 6: The Gangís All Here, a group gang-bang scene featuring Falcon | NakedSword Exclusives Drew Valentino and Reign, as well as inmates Bennett Anthony, Chris Damned and Alpha Wolfe.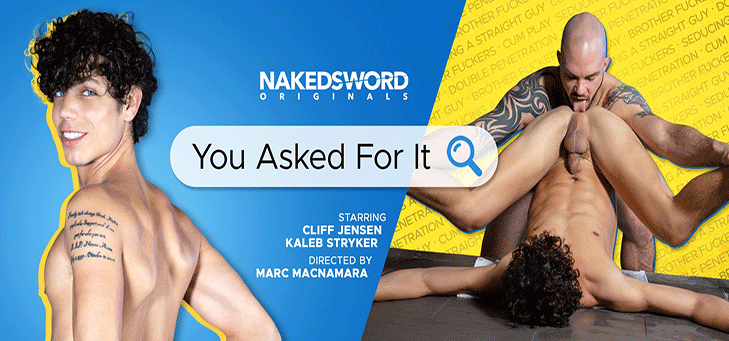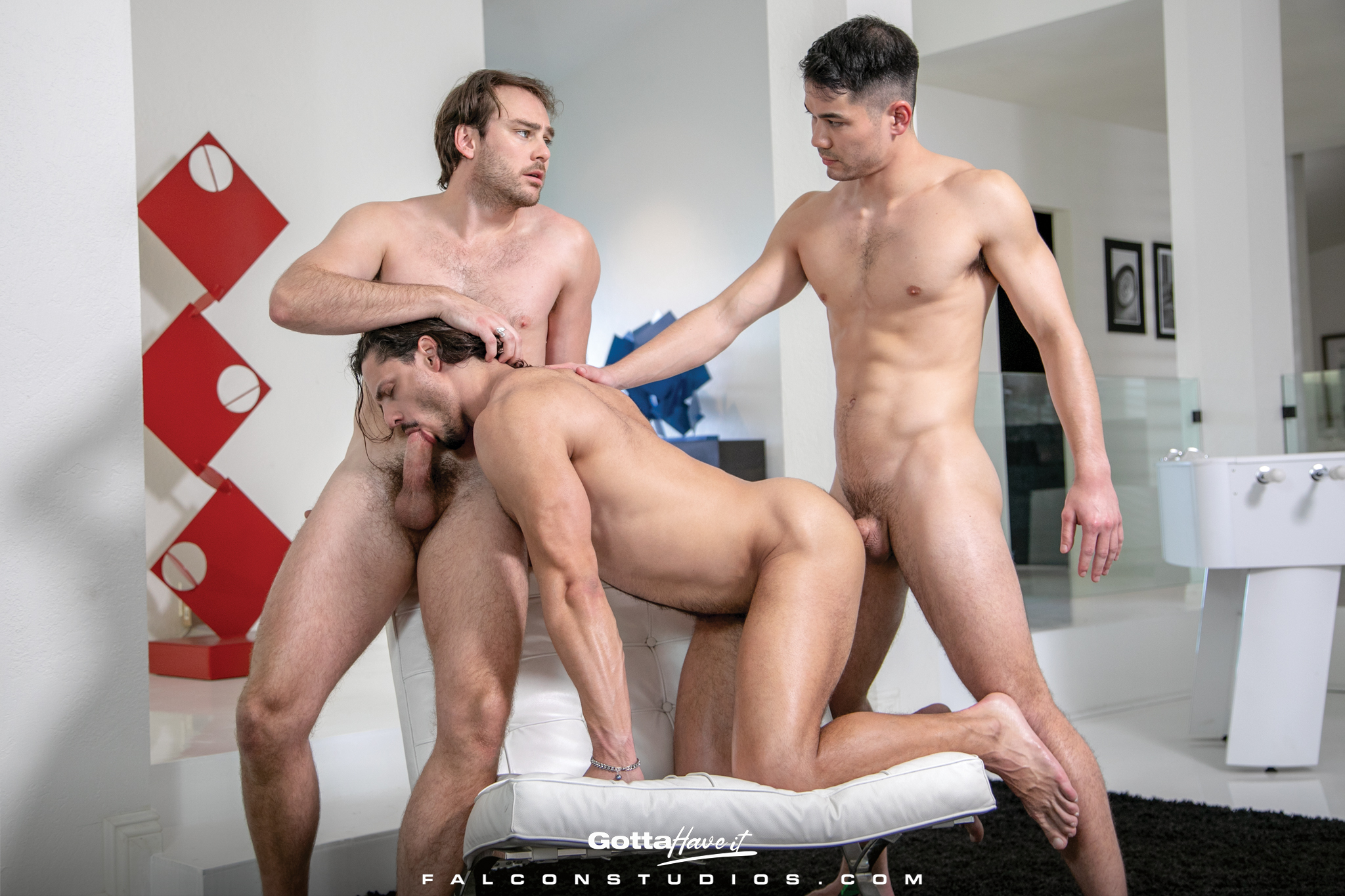 Newcomer Luca Del Rey Makes Official Debut As Falcon | NakedSword Exclusive With Gotta Have It - FalconStudios.com has announced the exclusive world premiere of the debut scene from its latest bareback...
Read Full Story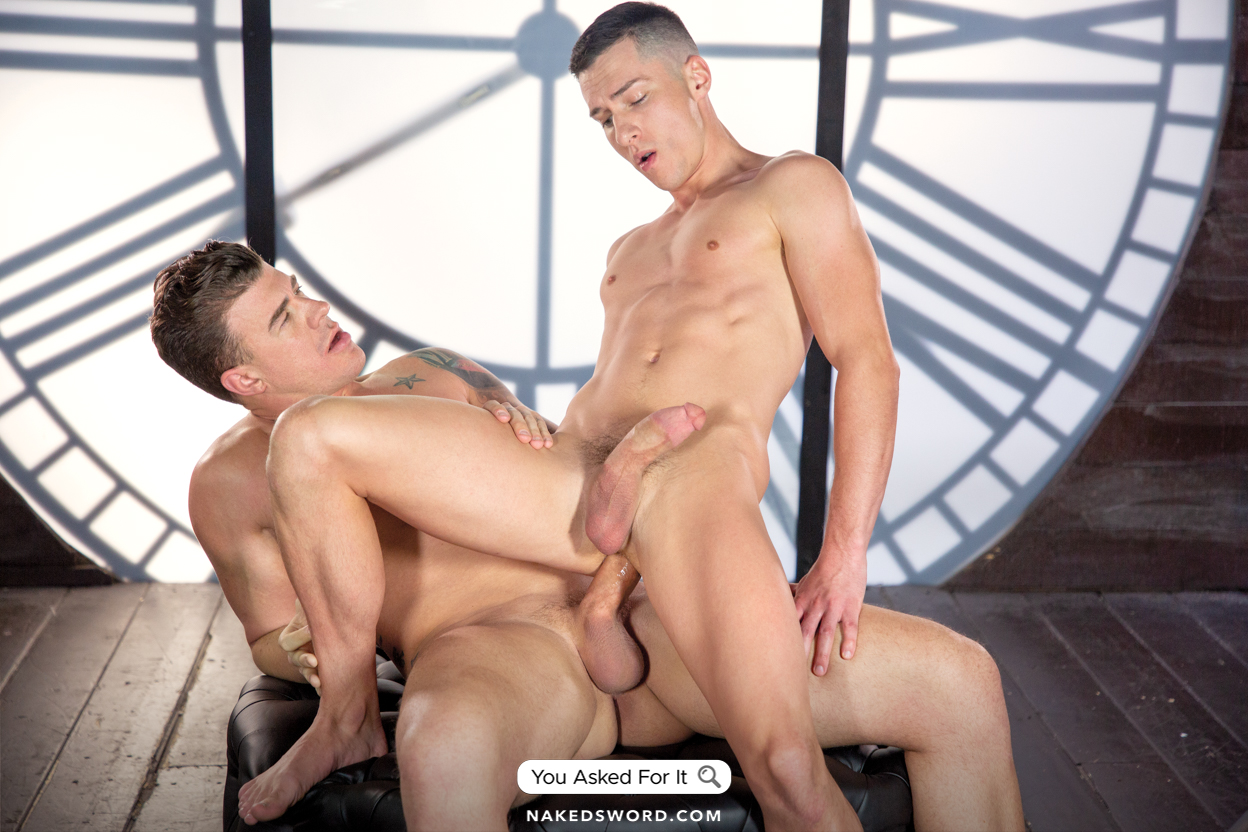 You Asked For It Releases Worldwide From NakedSword Originals - Today, NakedSword Originals releases a brand new DVD You Asked For It on DVD and Digital Download. Award-winning director Marc MacNamara...
Read Full Story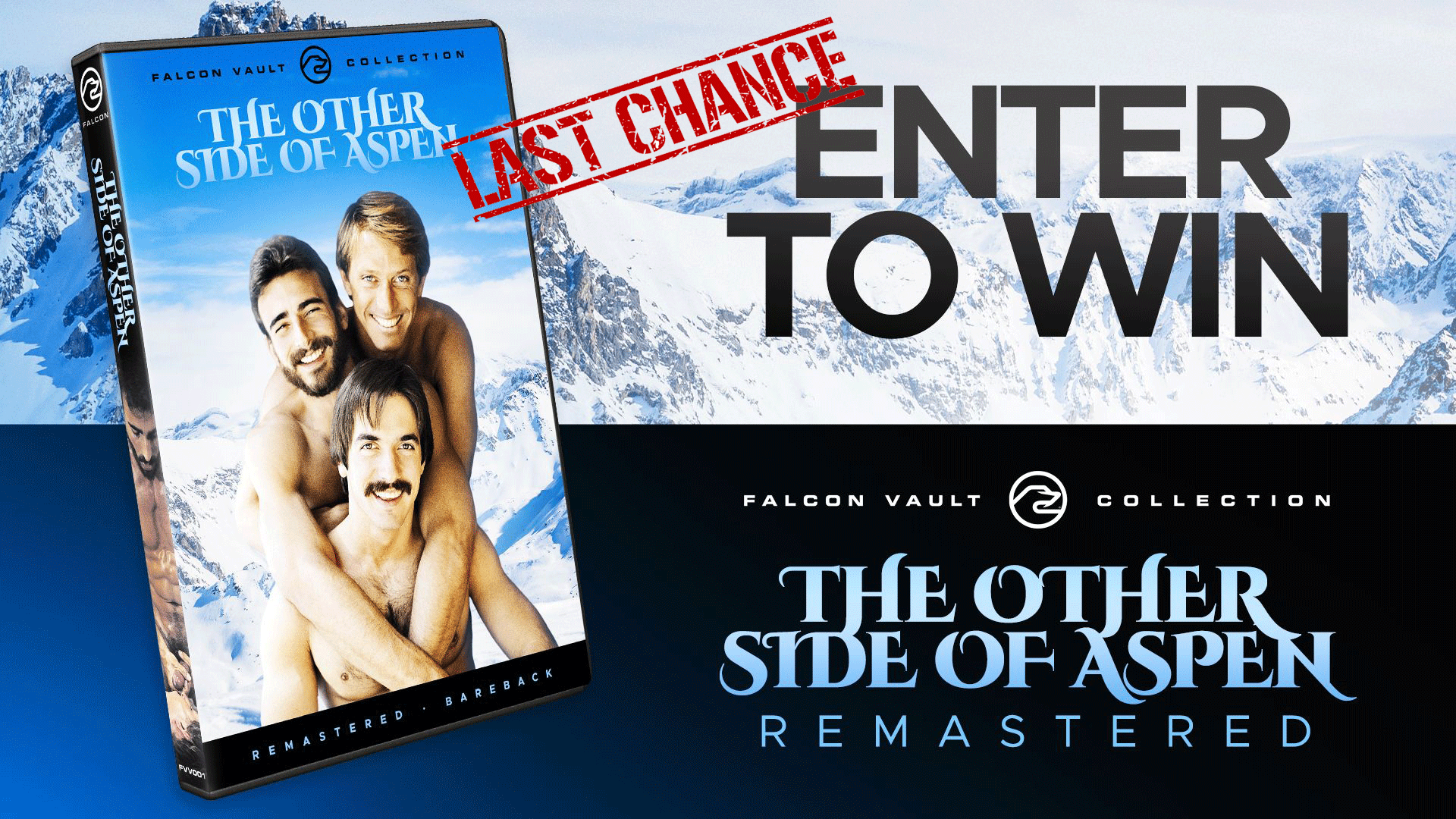 Last Chance To Win The Other Side of Aspen Remastered - It's your final shot at another Falcon Forever giveaway, celebrating the Golden Anniversary of the famed studios. During the month of April, we gave fans the chance...
Read Full Story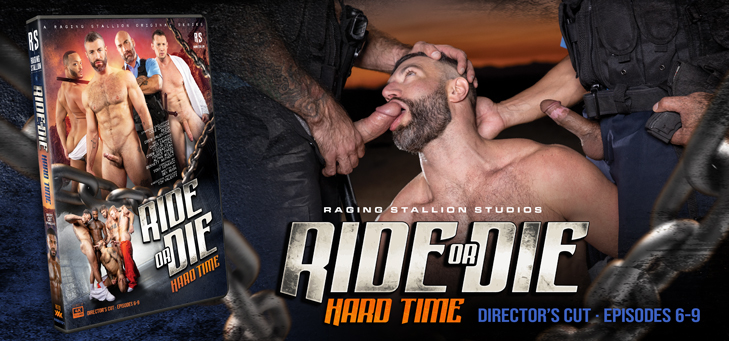 Steven Lee & Nic Sahara from Casual Connections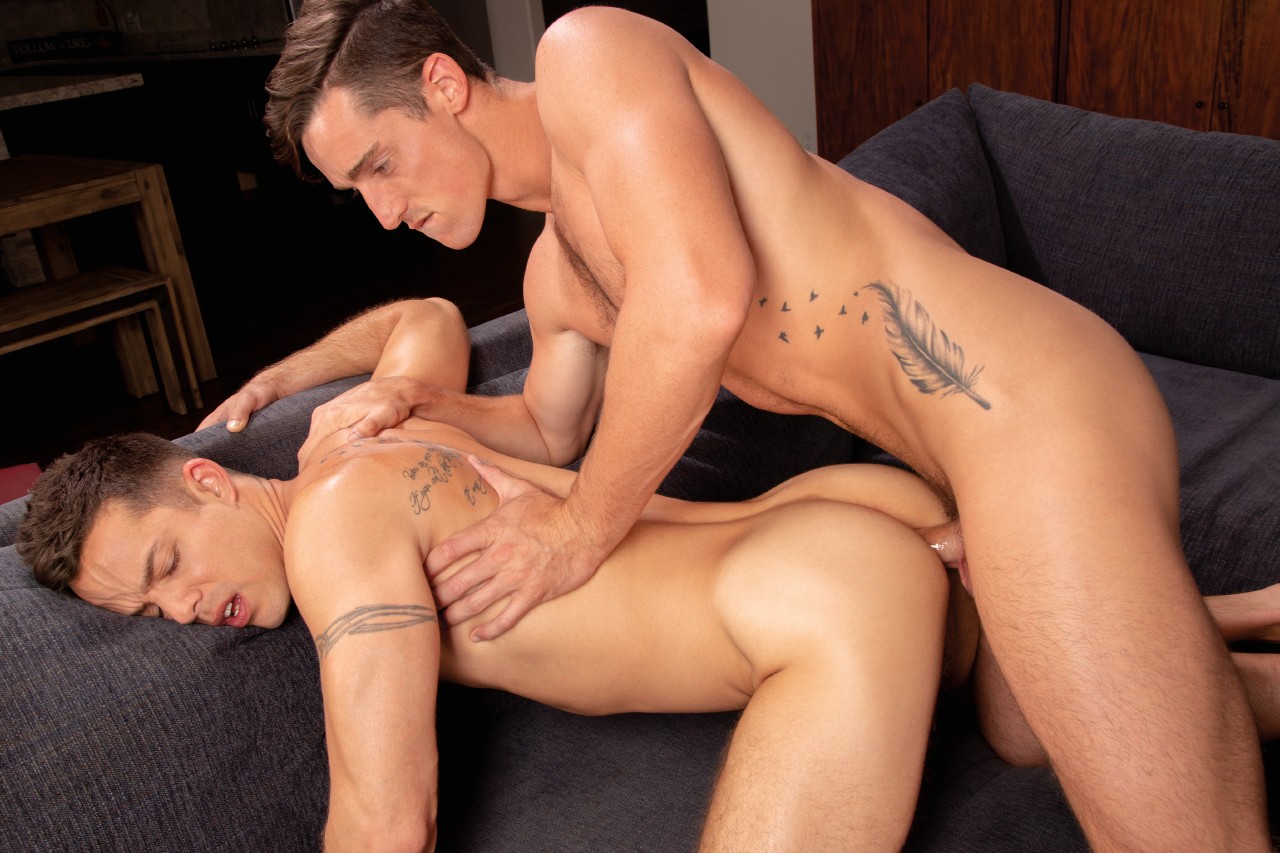 Nic Sahara walks in after a long day and finds Steven Lee relaxing on the couch. After Steven asks Nic how his day was, Nic immediately gets excited and hops over the couch to lock lips with Steven. As the kissing gets more and more passionate, Steven is bulging thru his shorts. Nic quickly slides them down and immediately takes every inch of Stevens big cock in his mouth. Soon the two are naked and Steven returns the oral favor, pleasing Nic moving from dick to ass. Steven lays down on the couch for a 69 session with Nic riding his face, while Nic keeps taking Stevenís inches down his throat. Nic is eager to take all of Stevenís girthy cock inside him so he hops up and takes Stevenís bare dick for a ride with his inviting hole. With Steven throbbing, Nic climbs on top to feel the massive pole all the way inside of him. When Nic wants to give Steven the reins, he bends over the couch to let Steven pound him from behind. Nic canít get enough and switches to his back so he can watch Steven go all the way in and out. Steven keeps drilling Nicís hole until Nic strokes a puddle of cum all over his abs, followed by Steven shooting his load all over Nicís sloppy wet hole.

You have received this email because you requested email updates from Falcon | NakedSword be sent to: %%EMAIL_ADDRESS%%
This is an advertisement. %%PLUGIN_Unsubscribe: 183936-Unsubscribe%%
Please add reply@huntezine.com to your address book or safe senders list to ensure that these emails arrive in your inbox.
© 2022 Silver State Services, LLC. All Rights Reserved. HUNT eZine, 4011 W. Oquendo Rd. Unit A. Las Vegas, NV 89118

Records required to be maintained pursuant to 18 U.S.C. 2257 and
C.F.R. 75 are kept in the following location by the Custodian of Records:
Custodian of Records
4011 W. Oquendo Rd. Unit A.
Las Vegas, NV 89118