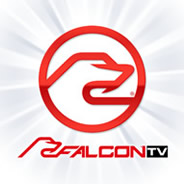 | | |
| --- | --- |
| | Check the listings in your Television Provider's Adult HD OnDemand Menu for: Making the Grade, The OnDemand HD Release of Falcon Studios', Making the Grade starring Tristan Hunter, Cole Connor, Cade Maddo & more! |


| | |
| --- | --- |
| HUNT - Issue #274 | March 18, 2022 |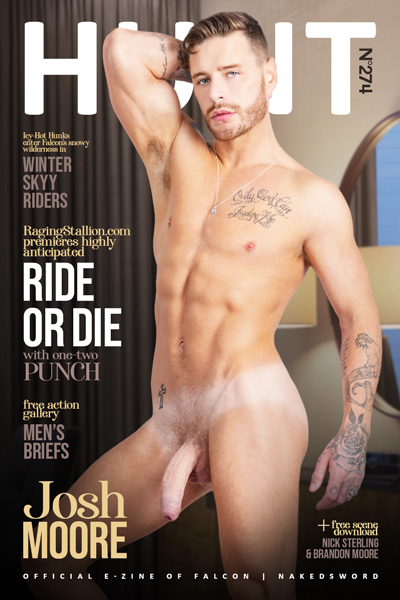 Hey Studs,

It seems Winter wants to stick around for a few more weeks, but that just means we get to stay indoors and keep ourselves warm with the latest porn news, special updates, free galleries and scenes from Falcon | NakedSword.
In Breaking News, we're breaking down the frosty fuckers that make up the cast of the latest Falcon feature and DVD release, Winter Skyy Riders.
We're then catching you up on everything related to Josh Moore, his mouthwatering cock, and his latest shoots for Falcon | NakedSword in our latest Model Spotlight.
For this issue's Free Action Gallery, we're bending over and flashing you the hottest snapshots from Men's Briefs, the new Falcon film that has porn stars taking a turn in the director's chair.
If you scroll to Special Feature, you'll find the first episodes of what we're predicting to be the biggest gay porn event of the year - Raging Stallion's nine-part original series RIDE OR DIE.
It's all about bareback action down in Studio News. We're going in raw and talking Raging Stallion's Power Play, Falcon's Winter Skyy Riders, and the wildest porn star party of the year - Porn Disco!
Up next, it's your turn to take advantage of some serious gay porn discounts with the Falcon Brand Scene Sale. It's then time to embrace the fuck of the Irish with the St. Patrick's New Release Sale and some St. Patrick's New Release Scene Savings.
If you somehow still haven't busted by now and are in the mood for a frosty hook-up similar to those in the new Falcon release Winter Skyy Riders, make sure to check out this week's Free Scene Download with Nick Sterling and Brandon Moore's unforgettable turn in Falcon's Tahoe - Keep Me Warm.
Stay warm out there,
The HUNT Men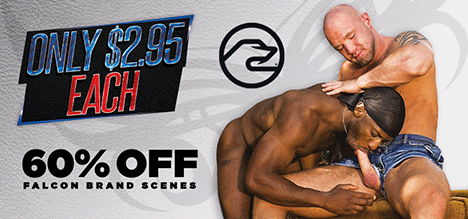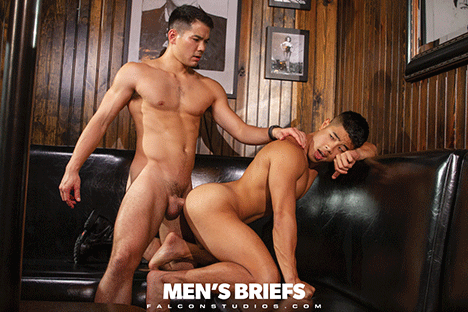 From the minds and visions of some of the absolute best fuckers that gay porn has ever seen, Men's Briefs delivers engaging stories and sexual fantasies directed and starring today's leading stars. Shot on location in the Big Apple and at THE Q NYC, this film sees A-list porn stars Max Konnor, Devin Franco, Leo Forte, and Boomer Banks stepping behind the camera to direct their own original short stories with the help of award-winning performer-turned-director Steve Cruz. Devin Franco knows nothing about his anonymous hookup, except that he's wearing a red hat and has a huge dick. So, when he sees stranger Eric Rey rocking a bright red cap, he pounces and starts railing his smooth ass right there in the club. Twink Shae Reynolds keeps seeing A-lister Cade Maddox all over town, so it's no surprise when the famous muscle stud begins invading his dreams for the most graphic and realistic fantasies the young man has ever experienced. When puppy dog Adrian Hart discovers that Reign is his dreamboat pet sitter, he immediately fantasizes about transforming from a good boy into a real boy and getting the chance to service Reign's curved cock. A quick connection at the bar has Colton Reece swopping Luke Truong away to a back room for an intense bareback romp that has the twink bottom clinging to a stripper pole as the overly-excited top jackhammers his innocent hole into smithereens. After a few awkward misunderstandings around the holidays, boyfriends Tristan Hunter and Shane Cook realize the only presents that they need to give each other are the bulging packages hidden beneath their zippers. So, take a load off and stroke a load out by smothering your face in these Men's Briefs and immersing yourself in the wildest fantasies that your favorite porn stars have to offer.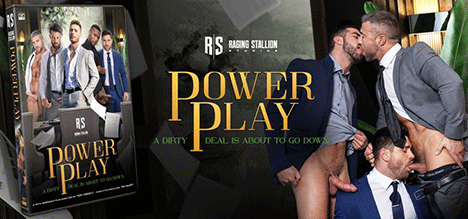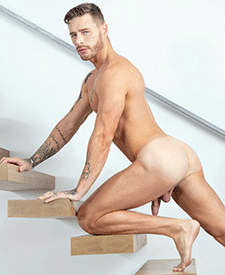 It's no secret that the recent global pandemic put a huge halt on the filming of new studio projects and even caused UK-based performers like Josh Moore to take a significant break from porn. Luckily for us though, the Falcon | NakedSword Exclusive has finally made his return thanks to Raging Stallion! The 6'1" model can be seen taking on the role of an intimidating executive while dominating some hole in the studio's latest workplace-themed film Power Play. This bareback venture is just the beginning though. Next month, fans will be able to watch Josh and all nine of his uncut inches in two different scenes from the NakedSword Originals film Bred & Breakfast: The Come Inn. HUNT can exclusively reveal that one of those bareback moments is a hardcore threesome that we're already labeling as one of Josh's all-time best scenes. Trust us when we say that you won't want to miss a moment of Josh Moore and his illustrious cock in Power Play, Bred & Breakfast, and every other upcoming project he has in store.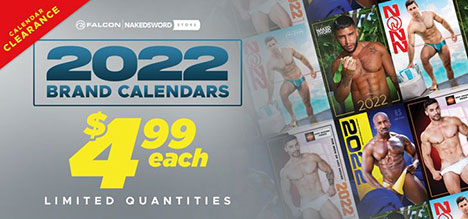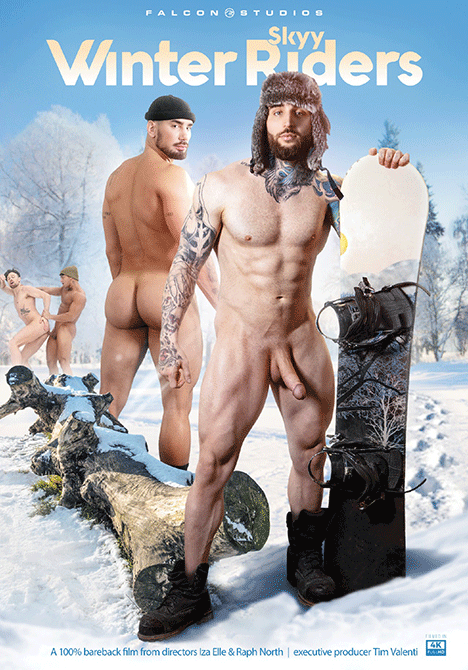 Icy-Hot Hunks Enter Falcon's Snowy Wilderness in Winter Skyy Riders
Falcon Studios, the iconic producer of the world's hottest gay male porn, announced the release of its latest bareback venture, Winter Skyy Riders, on DVD and Digital Download. From the famed directing duo Raph North and Iza Elle, this film follows seven frosty fuckers that know a thing or two about utilizing each other's body heat. The bareback feature is now available on DVD and Digital Download from the Falcon | NakedSword Store.

Click Here to Read the Full Story




Hot Membership Site Updates Available Now!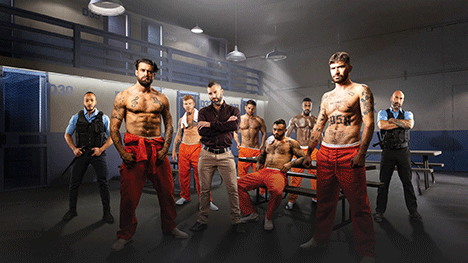 RAGINGSTALLION.COM PREMIERES HIGHLY ANTICIPATED RIDE OR DIE WITH ONE-TWO PUNCH MARCH 10 & 11
Raging Stallion Studios today announced its two-episode premiere of its groundbreaking, nine-episode original action-drama, RIDE OR DIE, March 10 and 11 on RagingStallion.com. A groundbreaking, first-of-its-kind, scripted dramatic narrative series directed by award-winner Tony Dimarco and written by talented scribe Ben Rush, RIDE OR DIE promises to be one of the most-watched and celebrated gay porn productions ever released. The series warns fans to "Trust nobody, and question everything."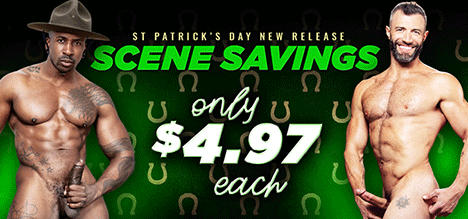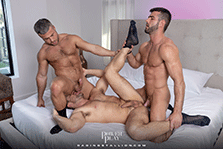 Raging Stallion Studs Suit Up For Power Play - Raging Stallion, the brand featuring rugged men and raw action, has announced the release of their latest bareback feature, Power Play. From award-winning director Tony Dimarco, this feature follows eleven businessmen who are ready to do anything and everything to make sure they come out on top. The Power Play DVD...
Read Full Story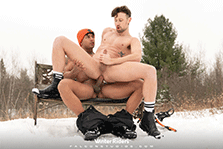 Winter Skyy Riders Embrace The Cold For FalconStudios.com - FalconStudios.com has announced the exclusive world premiere of the debut scene from its latest bareback feature, Winter Skyy Riders. For the ice-cold scene, famed directing duo Raph North and Iza Elle showcase fan favorite model Drew Dixon and newcomer Kenzo Alvarez for both performers'...
Read Full Story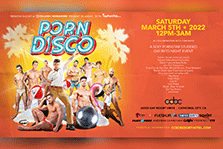 Porn Stars Takeover Porn Disco in Palm Springs - After the pandemic forced Trenton Ducati and his scorching porn star friends to shelve the annual Porn Disco party at CCBC Resort in Palm Springs, the men made an epic return to the desert for 2022. Sponsored by Falcon | NakedSword, Porn Disco featured some of the hottest models in the business like Devin Franco, Beau Butler, Grant Ducati, Roman...
Read Full Story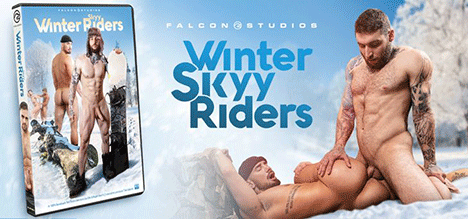 Nick Sterling & Brandon Moore from Tahoe - Keep Me Warm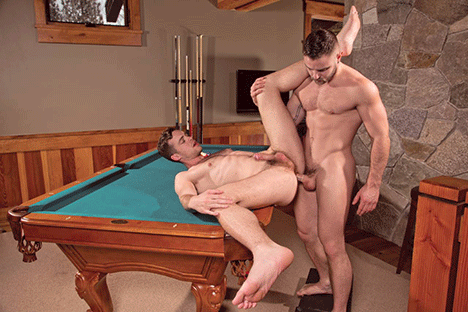 Nick Sterling is losing at pool, so he interrupts Brandon Moore's concentration by pulling out his cock and lifting his shirt to show a hard and hairy abs and a treasure trail anyone would want to slide his tongue along. Brandon sets the cue stick aside in favor of sucking Nick's cock, adding to his pleasure by sawing the edge of his hand along Nick's taint. A full beard and hairy chest give Nick a sexy appeal. He thrusts reflexively, mashing his balls into Brandon's face. Brandon nibbles his way up to Nick's lips, stripping as he goes, to display and toned and lightly furry chest and a hard on that quickly finds the moist, wet center of Nick's throat. Turning and flinging his arms out to embrace the green felt of the pool table, Brandon offers Nick his ass. Nick takes it with his tongue, then fingers, and finally with his cock. Brandon's long legs spread wide. Each thrust rocks him with another shudder of pleasure. He grabs his cock and squeezes out multiple sticky streams of hot jizz that coat his torso from neck to navel. With sweat coursing down his chest, Nick aims his cock at Brandon's face and shoots jet upon jet of cream into his mouth.

You have received this email because you requested email updates from Falcon | NakedSword be sent to: %%EMAIL_ADDRESS%%
This is an advertisement. %%PLUGIN_Unsubscribe: 183936-Unsubscribe%%
Please add reply@huntezine.com to your address book or safe senders list to ensure that these emails arrive in your inbox.
© 2022 Silver State Services, LLC. All Rights Reserved. HUNT eZine, 4011 W. Oquendo Rd. Unit A. Las Vegas, NV 89118

Records required to be maintained pursuant to 18 U.S.C. 2257 and
C.F.R. 75 are kept in the following location by the Custodian of Records:
Custodian of Records
4011 W. Oquendo Rd. Unit A.
Las Vegas, NV 89118