| | |
| --- | --- |
| HUNT - Issue #271 | February 4, 2022 |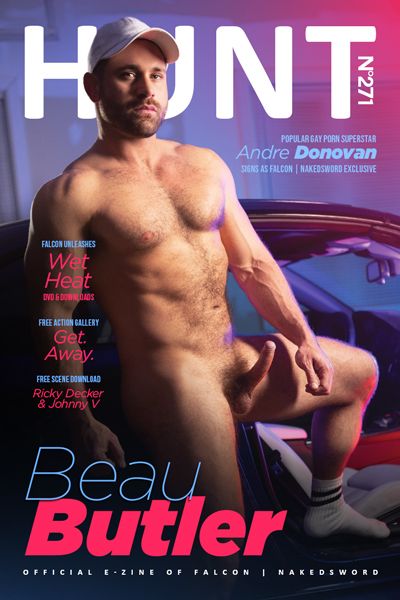 Hey HUNTers,

If you like big loads, then be sure to pay attention, because we're about ready to shoot out another oversized issue of HUNT that's bursting with a new Exclusive, fresh releases, and a slew of speed-racing hunks.
First up, we're heading to Breaking News to introduce you to yet another new face that just became the newest member of the Falcon | NakedSword Exclusive family - Andre Donovan!
Recent GayVN winner and fellow Falcon | NakedSword Exclusive Beau Butler takes center stage for our Model Spotlight.
Anyone craving more Beau should check out our Free Action Gallery where we're showing off the must-see images of him and the rest of the cast from in the NakedSword Originals hit Get.Away.
For this issue's absolutely drenched Special Feature, we're going to be taking it to the pool and soaking up some Wet Heat for the latest DVD and downloads from Falcon Studios.
Down in Studio News, you'll get everything you need to know about the gaping men of Backroom Bar Buddies, which porn studs took home the biggest honors at the 2022 GayVN Awards, who's getting locked up in SUBMIT, and how to get your hands on some Fuck Me Fast And Furious fuckers. To top it all off, we're even busting out all the latest scene updates from studios like Falcon, Raging Stallion, and NakedSword Originals.
Since this is a big issue of HUNT, you know the savings have to be huge too! Don't miss the final days of the Hot House Hit Movie Download Deals, where you can snag sizzling full-length titles for 64% off. Then, score DVDs for only $7.97 each in our Best Ofs & Compilation DVD Blowout. Finally, have some group fun with our Orgies & Premium Scene Savings sale featuring hot group sex scenes for just $4.95 a pop.
If reading about those Fuck Me Fast And Furious boys put you in the mood to go under the hood with a couple of grease monkeys, then be sure to check out this issue's Free Scene Download with Johnny V. and Ricky Decker's big scene from Raging Stallion's Drive Shaft for even more hardcore racing action.
Happy Hunting,
The HUNT Men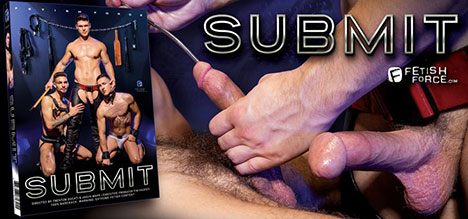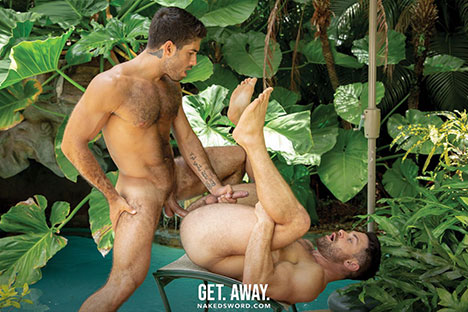 Boyfriends Diego Sans and Falcon Exclusive Beau Butler are joined by best friend Michael Boston for a tropical Get.Away. The group is in need of some relaxation and the luxurious resort has lured them in with the promise of pristine, coconut-trees lined beaches where the clear, teal-tinted waters meet the sand. Online reviews are glowing - what could go wrong? Right after landing the trio's plane takes off leaving them stranded on a deserted island, long-since abandoned and cut off from cell reception. They stumble upon two local guys, Ricky Roman and Falcon Exclusive Reign and the mystery, mayhem and action begin to unfold. Soon the friends realize they are in some sort of twisted game - but whose? Award-winning director Marc MacNamara directs this all-star cast in intense, thrilling action including sensational bareback pairings featuring Michael Boston and Exclusive Reign, Diego Sans and Exclusive Beau Butler, Reign and Ricky Roman, and Diego Sans with Damien Crosse. On this trip, nothing is what it seems. Will they Get.Away. in time before the sun sets on their dream vacation?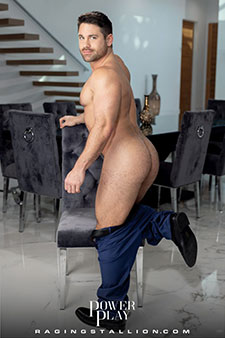 It's just a fact of life that at some point in every man's existence, they're going to be hopelessly obsessed with Falcon | NakedSword Exclusive Beau Butler and his amazingly beefy body. For us, that infatuation started with the performer's debut in Raging Stallion's SHOW HARD and hasn't stopped since. Not only has Beau been killing it in new projects like Fuck Me Fast and Furious, Dirty 30 Bareback Birthday, and an upcoming threeway in the Raging Stallion film Power Play, but he's also been reaching new career milestones courtesy a fresh win at the 2022 GayVN Awards. We even got to see the hunk show off his charming personality and irresistible smile during a recent guest spot on the official Falcon | NakedSword podcast, Discretion Advised, where even the hosts were openly blushing and crushing as they talked with him. It seems that no one can escape Beau's overpowering charisma, so just know that if you're trying to watch this bareback beauty fuck on screen, you'll find yourself with an intense craving that only more Beau Butler can satisfy.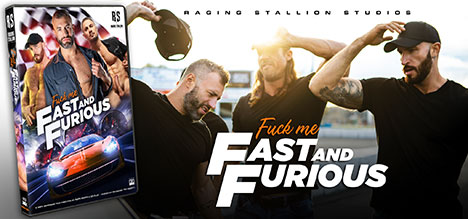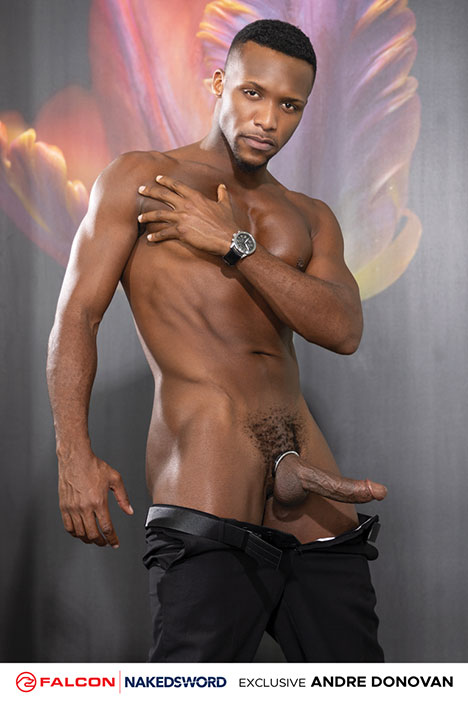 Popular Gay Porn Superstar Andre Donovan Signs on as Falcon | NakedSword Exclusive
Falcon | NakedSword announced today that gay porn superstar Andre Donovan has been added to the studios' list of world-class exclusives. Signing on to appear in Falcon | NakedSword features over the next year, Donovan becomes a contract star for the industry's number one producer of quality gay male adult video.

Click Here to Read the Full Story




Hot Membership Site Updates Available Now!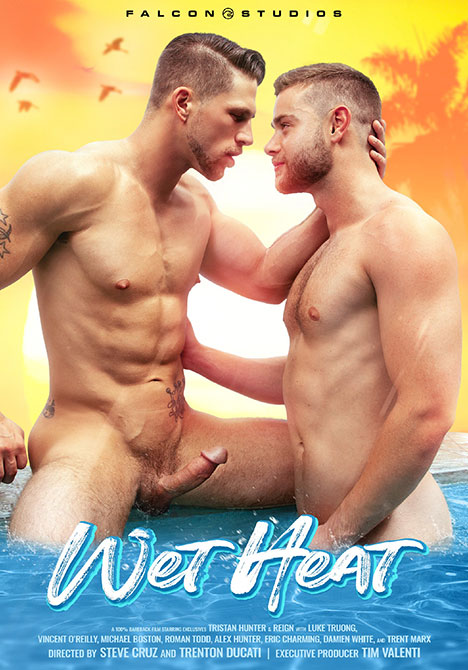 Falcon Unleashes Wet Heat For DVD & Downloads
Falcon Studios, the iconic producer of the world's hottest gay male porn, announced the release of its latest bareback venture, Wet Heat, on DVD and Digital Download. From award-winning directors Steve Cruz and Trenton Ducati, this film follows 10 swimming studs that are in the mood to take a dip while taking some dick. The bareback feature is now available on DVD and Digital Download from the Falcon | NakedSword Store.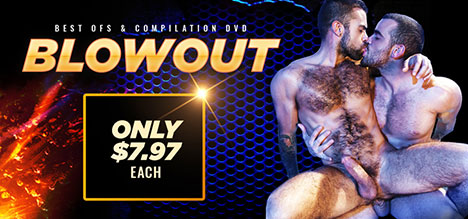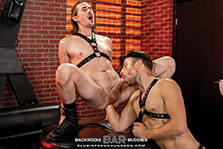 Club Inferno's Backroom Bar Buddies Get Gaped - Club Inferno, the Falcon | NakedSword brand featuring gay muscle men in extreme gay porn and hardcore fisting videos, has released their latest bareback fisting feature, Backroom Bar Buddies, on DVD & Digital Download. Award-winning director Tom Moore delivers six thirsty, fist-craving hunks to the backroom to fulfill their desires. The latest Club Inferno feature is...
Read Full Story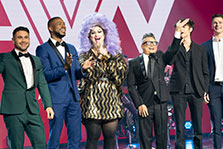 See the Falcon | NakedSword Winners of the 2022 GayVN Awards - The 2022 GayVN Awards are in the books, and the big winners of the night included Falcon | NakedSword Exclusives Max Konnor, Cole Connor, Cade Maddox, Beau Butler and Devin Franco, along with award-winning Falcon | NakedSword directors Steve Cruz and Leo Forte, also taking home trophies for the night.
Read Full Story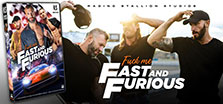 Raging Stallion Hits The Gas For Fuck Me Fast and Furious - Raging Stallion, the brand featuring rugged men and raw action, has announced the release of their latest bareback feature, Fuck Me Fast and Furious. From visionary directors Raph North and Iza Elle, these nine men are living...
Read Full Story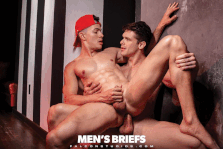 All-New Debut Updates from Falcon Studios, Raging Stallion & NakedSword - This week is great to be a member of FalconStudios.com, RagingStallion.com and NakedSword.com with three brand new world premiere updates releasing. Catch Devin Franco and Eric Rey in Men's Briefs from Falcon. Josh Moore and Alpha Wolfe from Power Play on Raging Stallion and the return of Will Braun with Cole Connor...
Read Full Story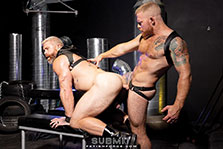 SUBMIT to Latest Fetish Force Release - Fetish Force, the brand featuring the finest gay kink and fetish video, has released its latest feature, SUBMIT. Directed by Trenton Ducati and Jasun Mark, this hardcore film shows some of the industry's favorite fuckers toying with restricting bondage, nipples claps, and sounding rods. The latest Fetish Force movie is now available on DVD and Digital Download on the Falcon...
Read Full Story



Ricky Decker & Johnny V from Drive Shaft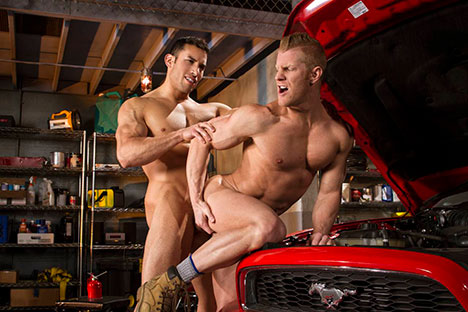 Beefy Italian stallion Johnny V enters the body shop and walks in on Ricky Decker greasing his crankshaft. Johnny's willing to lend more than a helping hand: in this case, his mouth. He gulps down Ricky's thick tool. Ricky rips off his muscle tank, revealing bulging pecs and nipples. Johnny strips off his jeans, exposing his jockstrapped ass for Ricky's mouth to rim. Ricky gives Johnny's ass a lube injection with an oil can from the shop, and then revs up for a full-throttle fucking. They brace themselves against an all-American muscle car, but these grease monkeys are looking for even bigger thrills. Johnny perches on a monster truck tire, which lifts his ass to the level of Ricky's monster cock for a seriously deep dicking. They shift gears when Ricky sits down in a chair, and Johnny lowers himself down onto Ricky's cock for a joyride. Johnny's huge meat swings through the air as he fucks himself on Ricky's dipstick. The full throttle sex culminates as Johnny shoots his load across the shop floor, and Ricky unloads his cum on Johnny's meaty ass cheeks.