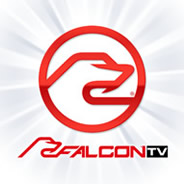 | | |
| --- | --- |
| | Check the listings in your Television Provider's Adult HD OnDemand Menu for: Property Butt, The OnDemand HD Release from Falcon Studios' Property Lovers starring Zander Cole, Alessandro Haddad. Brent Corrigan & more! |


| | |
| --- | --- |
| HUNT - Issue #266 | November 12, 2021 |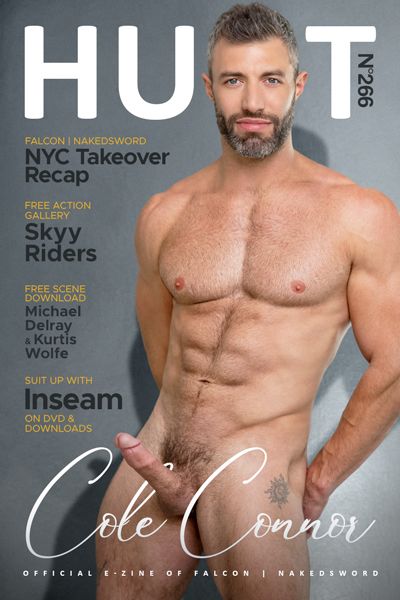 Hey HUNT Men,

As we move into the holiday season and the temperatures cool, we at HUNT HQ are here to make sure you keep getting the scorching hot news and the steamiest content all year long.
Hot House releases their newest bareback feature Inseam in Breaking News this week. Celebrate Chris Damned's big day as it unfolds.
Star of Inseam Cole Connor takes over this issue's Model Spotlight. Get to know this stunning hunk and jerk it to a gallery filled with his hottest action shots to date.
Fly high with Falcon's Skyy Riders, this week in our Free Action Gallery.
Missed our big event in New York? Well, don't worry, because we recap all the festivities of PLAY: LIVE in the Special Feature.
Chris Damned and Jack Bailey kick things off in Studios News with the debut of bareback scene in Inseam on HotHouse.com. We're giving you fans a chance to win a Falcon Swag Box as part of our Golden Anniversary Celebrations. Enter to win through November 30th.
Natural and rugged men are on sale this week in our Raging Stallion Movie Download Sale with full movies for only $9.97 each. Then, salute our troops with Nilitary Download Deals featuring over 200 scenes for the low price of $3.95 each.
Spend One Night At the Ready with Kurtis Wolfe and Michael DelRay for your Free Scene Download this week. Similar scenes can now be stroked to on the all-new Hot House bareback feature, Inseam.
Cheers,
The HUNT Men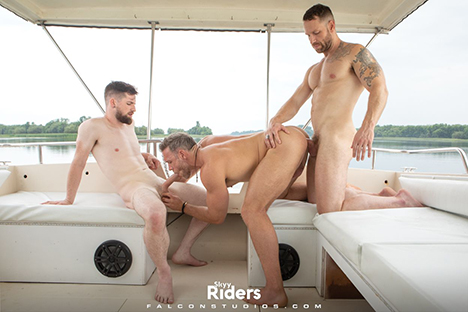 Expansive fields, never ending lakes, and wide-open spaces provide the perfect setting for leading man Skyy Knox and his crew of Skyy Riders to dick each other down. With the help of prolific directors Iza Elle and Raph North, these eleven men pull out their dicks at a moment's notice and take advantage of the intense solitude that these vast landscapes provide. When cyclist Rocky Vallarta comes across James Fox taking a piss in an empty field, he ditches his bike and strolls over to expose himself to the shirtless stranger. Soon enough James Fox's hairy hole is soaking wet and stretched out from Rocky Vallarta's thick dick. When muscle man Skyy Knox sees pool boy Benjamin Blue working in his revealing uniform, he forgets about his desire to relax in the pool and shifts his focus to barebacking the young man's smooth ass. A fun boat trip between friends turns into something more when Alex Mecum, Thyle Knoxx, and Kit Cohen get a little too handsy applying sunscreen on each other. The three form an ass-eating train before smothering Kit Cohen's used and naked body in a hefty blanket of fresh cum. Skyy Knox and Milo Madera realize absolutely no one is around them as they paddle board on the lake. While still balancing on the board, they flip-fuck for all of nature to see. Ace Quinn gets a little too excited while riding around on Gabriel Clark's ATV with a shirtless Darenger McCarthy and accidentally pops a massive boner in front of his bros. Both men embrace the surprise erection and proceed to blast the beefy hunk's hole and stuff his mouth with their extreme meat. It doesn't matter if Skyy Knox and his hung Skyy Riders are on land, sea, or an all-terrain vehicle, they'll always find some way to satisfy each other and cover the great outdoors in their thick seed.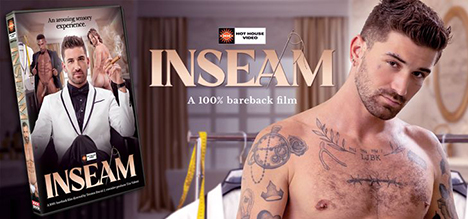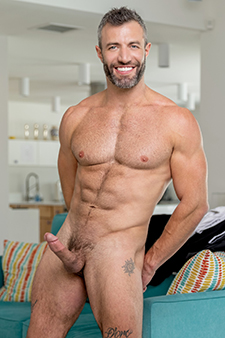 Exclusive star Cole Connor is one of the hottest newcomers in gay porn. Over the past year, he's delivered numerous notable performances, and he's just getting started. Fans can't seem to get enough of his hefty cut cock, sculpted physique and striking looks. After initially appearing in Raging Stallion features, Cole has gone on to star in big-budget movies for Falcon Studios and Hot House, including the new release Inseam, where his stunning assets are featured prominently. Other recent releases starring Cole are Just Sex and The Territory from Raging Stallion and Falcon LIVE: 4 the Fans from Falcon Studios. With award season coming soon, don't be surprised if you see this rising superstar's name show up with multiple nominations. If you haven't got acquainted with him yet, get on that, right away!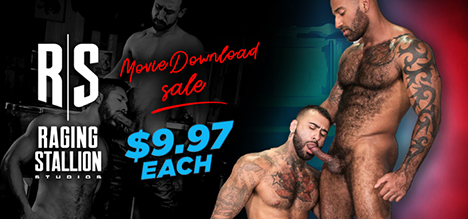 Suit Up With Inseam On DVD & Downloads

Today Hot House announced the release of their latest bareback feature, Inseam. Director Trenton Ducati expertly orchestrates the Groom's big day and dialogue-free intimate moments that evolve into unrelenting hardcore encounters. Inseam is now available on DVD and Digital Download from the Falcon | NakedSword Store.

Click Here to Read the Full Story




Hot Membership Site Updates Available Now!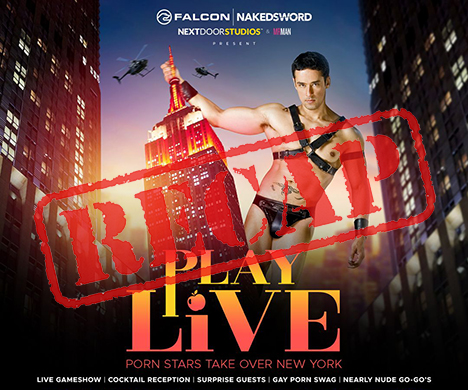 Falcon | NakedSword NYC Takeover Recap
New York's hottest party is PLAY: LIVE! Held October 27, 2021 at New York City's newest and hottest gay nightlife spot, The Q! This sold-out party featured the biggest names in porn and a live version of the world's only gay porn star game show that served up more live, explicit action than New York could have ever hoped for.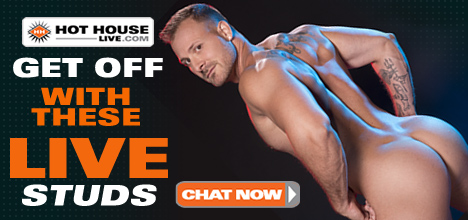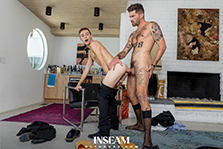 Seductive Debut of Inseam Goes Live on HotHouse.com - Today Hot House announced the release of their latest bareback feature, Inseam. Director Trenton Ducati expertly orchestrates the Groom's big day and dialogue-free intimate moments that evolve into unrelenting hardcore encounters. Inseam is now available on DVD and Digital Download from the Falcon | NakedSword Store.
Read Full Story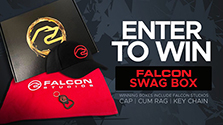 ENTER FOR YOUR CHANCE TO WIN A FALCON SWAG BOX - Falcon continues to celebrate its golden anniversary with another giveaway! During the month of November, fans can enter to win a free Falcon Swag Box! Enter through November 30th for your chance to win!
Read Full Story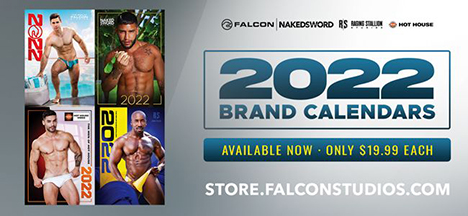 Kurtis Wolfe & Michael DelRay from One Night At the Ready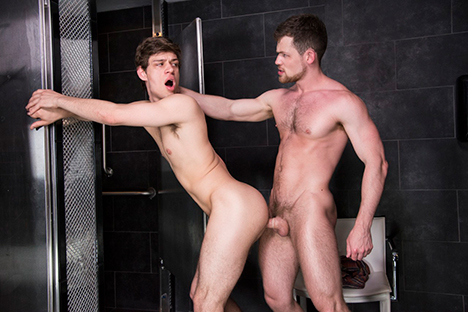 Michael Delray and Kurtis Wolfe are old college football buddies who married their college sweethearts. They get together once a week to watch the Buckeye game The Ready Bar. They're complaining about their wives no longer putting out when Michael sets down his drink and heads to the bathroom. Kurtis watches him leave then follows Michael's lead and heads off to join him. Kurtis can hear Michael beating off in the stall and after a slight hesitation, he pulls out his own big hairy cock and starts jacking off by the sinks. Kurtis peeks through the crack of the stall door and when he sees Kurtis with his dick in his hand, he decides to join his buddy. The two studs jack their thick poles and inch closer to each other the more they get into it. "Id' kill for a warm mouth to fuck right now," Michael says. Kurtis gives him a knowing smile and slowly falls to his knees in front of Michael. He grabs Michael's meaty balls and takes his throbbing cock in his mouth. Kurtis savors every second of this new experience and slowly works every inch of the big uncut dick with his mouth. Kurtis wants to take things to the next level and after a quick suck from Michael, Kurtis eats his hairy asshole. When it's nice and opened up, Kurtis slips his massive dick deep inside Michael's tight hole. He pumps away going as deep as he possibly can until Michael is ready to blow. Michael stands up and slathers Kurtis' face with thick white cum. The feel of Michael's load on his face makes Kurtis ready to bust and Micheal gets on his knees and opens his mouth wide. Every drop of Kurtis makes it safely onto Michael's hungry tongue and the two satisfied studs go back to watching their game.

You have received this email because you requested email updates from Falcon | NakedSword be sent to: %%EMAIL_ADDRESS%%
This is an advertisement. %%PLUGIN_Unsubscribe: 183936-Unsubscribe%%
Please add reply@huntezine.com to your address book or safe senders list to ensure that these emails arrive in your inbox.
© 2021 Silver State Services, LLC. All Rights Reserved. HUNT eZine, 4011 W. Oquendo Rd. Unit A. Las Vegas, NV 89118

Records required to be maintained pursuant to 18 U.S.C. 2257 and
C.F.R. 75 are kept in the following location by the Custodian of Records:
Custodian of Records
4011 W. Oquendo Rd. Unit A.
Las Vegas, NV 89118