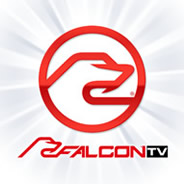 | | |
| --- | --- |
| | Check the listings in your Television Provider's Adult HD OnDemand Menu for: Daddy Dog House, The OnDemand HD Release from Hot House's Skuff: Dog House starring Trenton Ducati, Skyy Knox, Austin Wolf & more! |


| | |
| --- | --- |
| HUNT - Issue #264 | October 15, 2021 |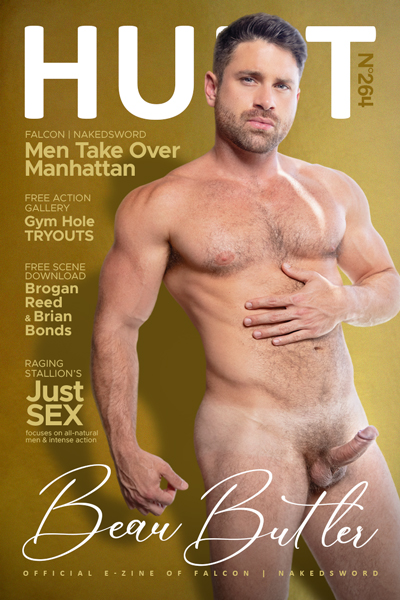 Hey HUNTers,

It's time to take a break from the PSL's and warm yourself up by getting into the next issue of HUNT with new releases, free galleries, complimentary scenes, exclusive parties and more treats on the way! Caution: this issue is HOT.
Raging Stallion reminds us that it's Just Sex in Breaking News with the release of their latest bareback movie.
Exclusive Beau Butler gets his own spread in Model Spotlight this week. Learn where you can catch his hole next and see him spread it in his gallery.
See if you can make the team over in our Free Action Gallery with the kinkiest fisting action stills from Club Inferno's release, Gym Hole Tryouts.
Find a huge announcement in this issueís Special Feature. The men of Falcon | NakedSword are taking over Manhattan, NY for a weekend of parties, filming and debauchery.
Studio News is loaded with goodies. Check out the huge Falcon | NakedSword feature in XBIZ magazine. Get Pinned with the latest DVD & Downloads from Fetish Force. Plus, a new month means a new giveaway, so enter for your chance to win a 2022 Falcon wall calendar as part of the continuing Falcon Forever celebrations.
Bears take over in our Hairy Hunk Scene Sale with 60% off scenes featuring the hottest furry studs. Then, don't miss your chance to score Falcon Best of Movie Download Deals where you can get popular and out-of-print collections for only $9.95 each. Lastly, celebrate the new season with our Fall Favorites DVD Sale.
Brogan Reed and Brian Bonds just wanna have fun in your Free Scene Download this week, featuring a scorching scene from Raging Stallion's, Primal. Similar new scenes of rough and rugged men in intense action can now be watch in Raging's latest bareback feature, Just Sex.
Till Next Time,
The HUNT Men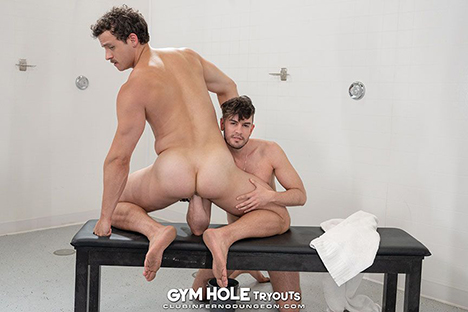 If youíre willing to get stretched out before, during, and after your hardcore workout, then you might have what it takes to participate in the Gym Hole Tryouts. Award-winning fetish director Tom Moore and five kinky fitness studs are proving that they can take anything their gym throws at them - even if itís the oversized fists of a burly muscle hunk. Mustached jock Nate Grimes wants to make sure gym buddy Ace Stallion is truly stretched out before their big workout, so he bends him over and fists his innocent hole right in the middle of the locker room. After the gaping bottom finishes draining his balls, the two take it to the showers where itís Ace Stallionís turn to fill up Nate Grimesí hungry ass. Fit daddies Dominic Pacifico and Micah Martinez are upset that Ace Stallion skipped out on yet another gym session, but their moods quickly change when Ace Stallion signals that heís ready to take their cocks and fists in the gym showers. Once Ace Stallionís hole is completely destroyed, and Micah Martinez has swallowed his entire load, itís the bottomís turn to take control. With one manís hole wrapped around each of his wrists, Ace Stallion simultaneously fists Dominic Pacifico and Micah Martinez until both men stand up and unleash their thick cum all over his eager face. No matter your workout routine, anyone coming into this sweaty gym for the Gym Hole Tryouts is sure to leave more stretched out and drained than they could have ever possibly hoped for.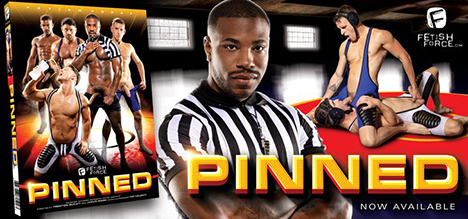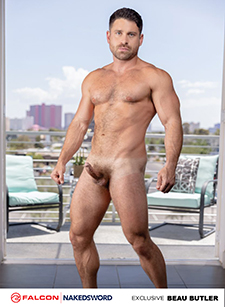 Charming muscle-stud Beau Butler has an ever-present smile that brightens any room he enters, and he sports physical assets that turn heads everywhere he goes. Since signing on as a Falcon | NakedSword Exclusive earlier this year, Beau hit the ground running and is featured in multiple major features with many more coming soon. Originally from the O.C., Butler now calls West Hollywood and the world his home. You can check out his athletic, muscled, 5í9Ē frame dusted with body hair, his sizable cock and his desirable and insatiable ass in Raging Stallionís recent features Just Sex and The Territory, as well as the athletic and sporty features Tales From the Locker Room 2 from Falcon Studios and Pinned from Fetish Force. Beau Butler has the IT factor and his star is rising fast. His Falcon | NakedSword journey may have just begun, but heís not going anywhere soon, so stay tuned for more of this stunning stud!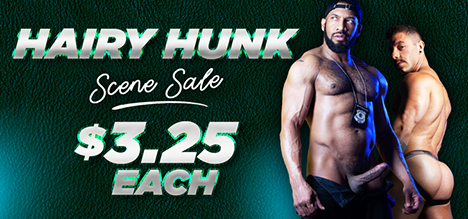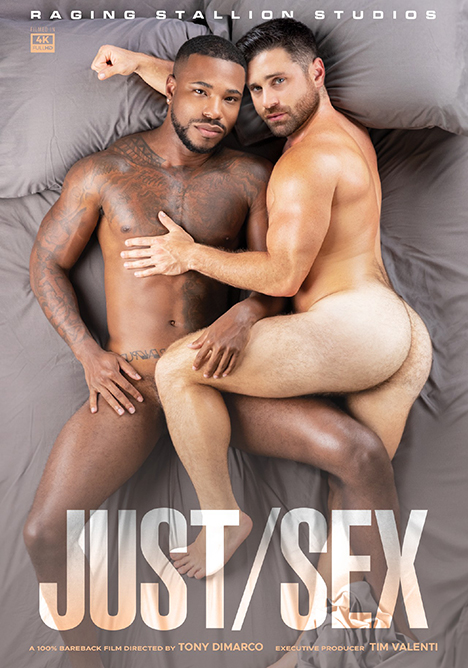 Raging Stallionís Just Sex Focuses On All-Natural Men & Intense Action

Raging Stallion, the brand featuring rugged men and raw action, has announced the release of their most recent bareback feature, Just Sex, on DVD and Digital Download. From award-winning director Tony Dimarco, this film follows seven studs as they suck, rim, and fuck each other until their balls have been fully drained. This no-holes-spared bareback feature is now available on DVD and Digital Download from the Falcon | NakedSword Store.

Click Here to Read the Full Story




Hot Membership Site Updates Available Now!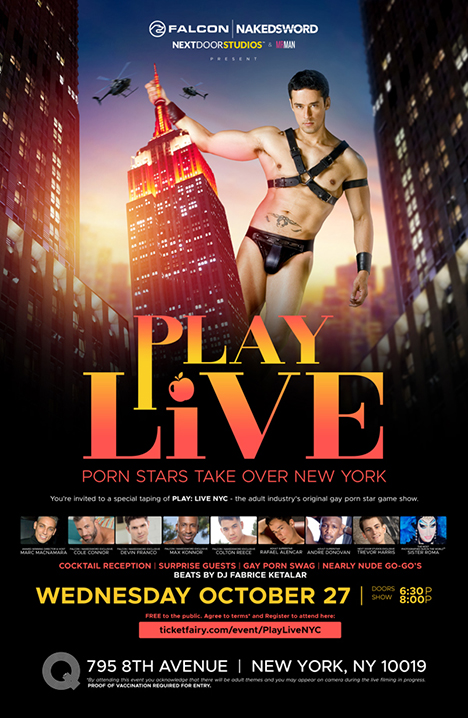 Falcon | NakedSword Men Take Over Manhattan
Bend over New Yorkers and prepare to be penetrated by some of todayís biggest gay porn stars! Falcon | NakedSword, the worldís #1 brand in all-male adult entertainment, celebrates the golden anniversary of Falcon Studios with a free live event in Manhattan unlike anything fans have seen before!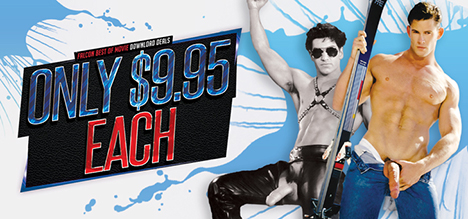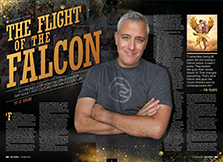 Falcon | NakedSword President Tim Valenti Featured in XBIZ Magazine - For the first time ever, XBIZ Worldwide magazine has dedicated an entire cover spread to top adult gay brand, Falcon Studios. President and leading man of Falcon | NakedSword Tim Valenti, sits down with XBIZ writer JC Adams to talk about how he plans to take the Falcon legacy into the future.
Read Full Story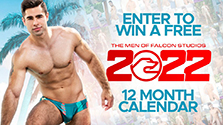 WIN A MEN OF FALCON STUDIOS 2022 WALL CALENDAR - Falcon Studios continues to celebrate itís 50th anniversary with a new giveaway for October! As part of the Falcon Forever Anniversary Celebration, Falcon will give fans an opportunity to win a Men of Falcon...
Read Full Story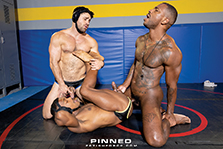 Get Pinned By Fetish Force On DVD & Downloads - Fetish Force, the brand featuring the finest gay kink and fetish video, has released its latest feature, Pinned. Directed by Trenton Ducati and Jasun Mark, these five wrestling jocks arenít afraid of asserting their physical dominance in front of anyone watching. The latest Fetish Force movie is now available on DVD and Digital Download on the Falcon | NakedSword Store.
Read Full Story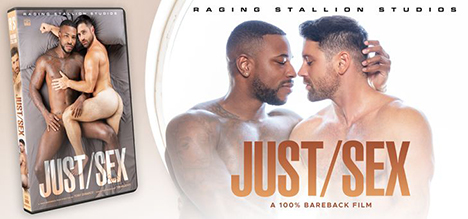 Brogan Reed & Brian Bonds from Primal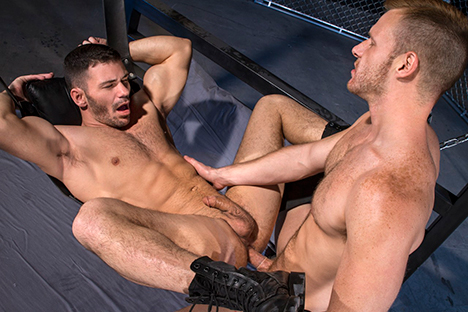 Muscled, hairy stud Brian Bonds has a big, girthy boner that needs sucking. Brogan Reed is up to the challenge and welcomes a vigorous face fucking. Thick spit appears as Brogan deepthroats Brian's shaft and sucks his hefty balls. To return the favor, Brian positions Brogan face down in a sling, parts Brogan's ass cheeks, and dives in tongue first. Brian loves rimming Brogan's hairy hole, which is soon drenched in slick saliva. Taking advantage of the natural lubricant, Brian can't resist using the tip of his cock to tease Brogan's tight sphincter. Eager to fuck, Brian mounts Brogan doggy style and thrusts with deep, powerful strokes. Flipping over in the sling, Brogan takes Brian's cock in missionary position. His ass hair clings to Brian's cock with every thrust, and his bulge fills his jockstrap to the limit. Releasing Brogan's meat, Brian goes down for some deep cock sucking, which makes him eager for a flip fuck. Throwing a leg over Brogan's shoulder, Brian revels in pleasure as Brogan pounds like a wild animal. The intense sensation pushes Brian over the edge, blasting his big, hairy pecs with wet cum. The hot scene brings Brogan to the brink as well: he jerks out his load on Brian's face, and Brian licks the last drop off the tip of Brogan's dick.

You have received this email because you requested email updates from Falcon | NakedSword be sent to: %%EMAIL_ADDRESS%%
This is an advertisement. %%PLUGIN_Unsubscribe: 183936-Unsubscribe%%
Please add reply@huntezine.com to your address book or safe senders list to ensure that these emails arrive in your inbox.
© 2021 Silver State Services, LLC. All Rights Reserved. HUNT eZine, 4011 W. Oquendo Rd. Unit A. Las Vegas, NV 89118

Records required to be maintained pursuant to 18 U.S.C. 2257 and
C.F.R. 75 are kept in the following location by the Custodian of Records:
Custodian of Records
4011 W. Oquendo Rd. Unit A.
Las Vegas, NV 89118