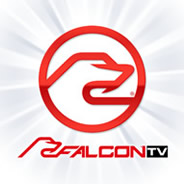 | | |
| --- | --- |
| | Check the listings in your Television Provider's Adult HD OnDemand Menu for: Happy Anal Day Johnny Rapid, The OnDemand HD Release from NakedSword Originals Happy Fuckin' Birthday Johnny Rapid starring Jax Thirio, Jesse Bolton, Apollo Fates & more! |


| | |
| --- | --- |
| HUNT - Issue #263 | October 1, 2021 |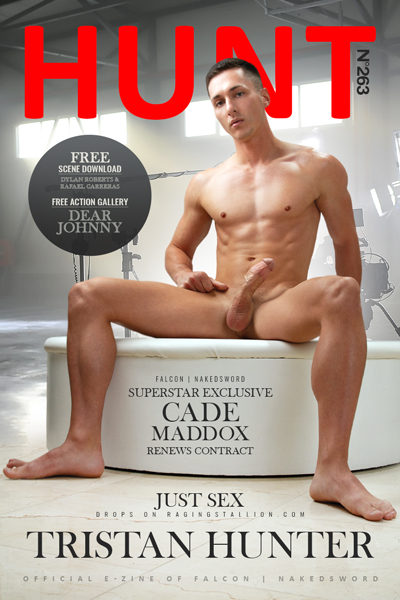 Hey HUNT Readers,

Just like that, we say goodbye to a great Summer and hello to the first Autumn issue of HUNT, packed with new releases, free galleries and all the other goodies you expect to find. Let's get it.
Superstar Cade Maddox renewals his exclusive contract with Falcon | NakedSword in Breaking News.
We're catching up with Tristan Hunter in our Model Spotlight this week. Find out where you can find him next and beat one out to his scorching action gallery.
Fantasy letters come to life in our Free Action Gallery, featuring the best action shots from NakedSword Originals' latest bareback hit, Dear Johnny.
Falcon studs let it all hang out in our Special Feature with the release of the new DVD & Downloads, Falcon LIVE: 4 The Fans.
In Studio News, RagingStallion.com debuts Just Sex, with Exclusive Beau Butler and Jake Nicola. Johnny Rapid's third installment of Dear Johnny Live appears on FalconLive.com. Get ready for a fresh start to 2022 with a brand new wall calendar from all of the Falcon | NakedSword brands. BelAmi streets their scorching release Addicted To Sex, on the Falcon | NakedSword Store.
Plus, we're serving up huge savings. The Disc-Only DVD Blowout offers 85% savings on quality releases minus the case. Our Best Of & Compilation DVD Clearance is also live with DVDs starting at $5.97 each.
Hit the set with Rafael Carreras and Dylan Roberts from, Picture Perfect for your Free Scene Download this week. Similar scenes can be found in the latest, all-new Falcon Studios bareback release, Falcon LIVE: 4 The Fans.
Stay Warm,
The HUNT Men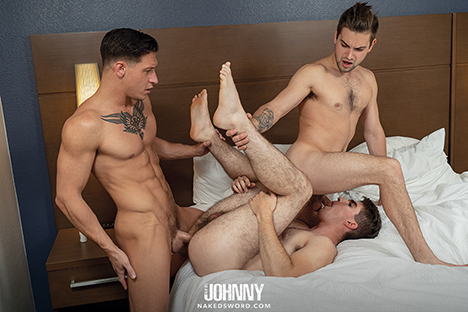 Fans, and even some of his fellow porn stars, often write letters, emails, tweets, and messages in many forms to Superstar Johnny Rapid to tell him about their wildest fantasies involving him or their hottest hookups for him to enjoy. In Dear Johnny, the new release from NakedSword Originals and awardwinning director Edward James, Johnny gets turned on reading some of these Dear Johnny letters and recreates the bareback fantasies and steamy stories just for you! Vander Pulaski's fantasy becomes reality when he picks up Johnny Rapid on the side of the road and gets his hole bred raw. After craving it for years, Devin Franco's dream of getting drilled by his mechanic Reign's massive tool comes to life. Cade Maddox tells Johnny about his wild family reunion where finally gets to pound his cousin, Tyler Cortez. Boyfriends Dalton Riley and Daniel Dean send Johnny Rapid an invitation to fulfill their threeway fantasy with him and Johnny is happy to join the action. You should share your fantasies with Johnny - who knows - you might see him bring it to life!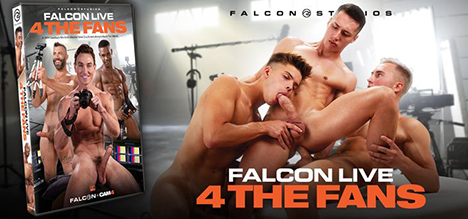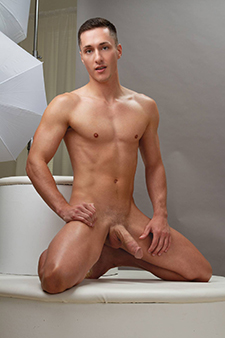 Whether he's Working From Home, with his thick, 7.5" cut cock, or fucking with his professor and Making The Grade, you can always count on top-notch performances from Falcon | NakedSword Exclusive Tristan Hunter. As if his youthful good looks and notable bubble-butt weren't enough, Tristan has transformed into an award-nominated versatile powerhouse, who fans can't get enough of. In his latest releases, you can see Tristan in uniform and fucking in the barracks of Hot House's Sgt. Dick, or you can catch him putting on a scorching live show in Falcon LIVE: 4 The Fans, from Falcon Studios. Tristan's popular star is shining bright, and we can't wait to share what's next from this gorgeous hunk! Stayed tuned, so you don't miss it.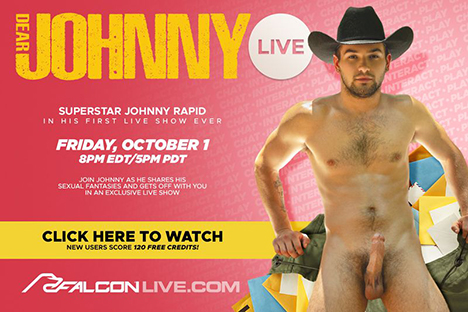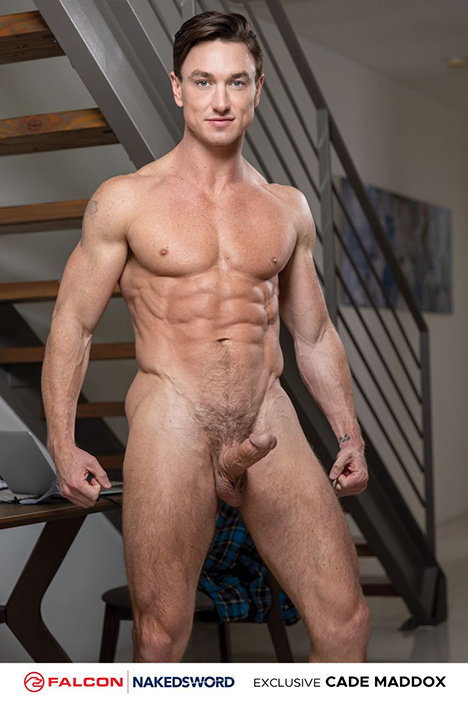 Falcon | NakedSword Superstar Exclusive Cade Maddox Renews Contract

Falcon|NakedSword, the world's most prolific producer of gay porn, announced today that it has renewed its annual, exclusive contract with Cade Maddox. The multi-award-winning, megastar will appear solely in Falcon | NakedSword releases for the next year.

Click Here to Read the Full Story




Hot Membership Site Updates Available Now!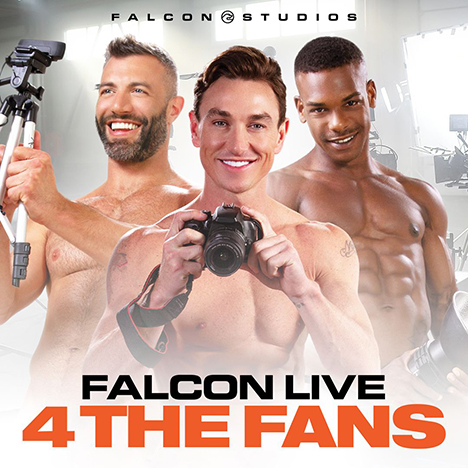 Falcon LIVE: 4 The Fans Hits the Streets
Falcon Studios, the iconic producer of the world's hottest gay male porn, announced the release of its latest bareback feature, Falcon LIVE: 4 The Fans, on DVD and Digital Download. Broadcast via live show on CAM4 and directed by celebrated adult filmmaker Steve Cruz, this bareback film takes you directly on set with some of the industry's hottest men as they pound out some of the best performances of their careers. This sizzling, one-of-a-kind bareback feature is now available on DVD and Digital Download from the Falcon | NakedSword Store.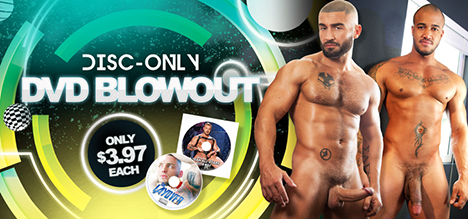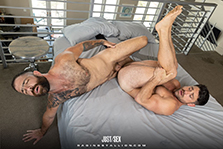 Upcoming Bareback Feature Just Sex Debuts On RagingStallion.com - RagingStallion.com, Falcon | NakedSword's site featuring rugged men and raw action, announced the release of the debut update from the upcoming bareback feature, Just Sex. Director Tony Dimarco strips away it all away as Exclusive Beau Butler has hot, rugged sex with Jake Nicola. The first scene from Just Sex went live today on RagingStallion.com.
Read Full Story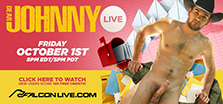 Dear Johnny Live Returns October 1 on Falcon Live - Cocktober kicks off with another installment of Dear Johnny Live on FalconLive.com with superstar Johnny Rapid! Join the award-winning hunk in an intimate live show where Johnny answers your questions and...
Read Full Story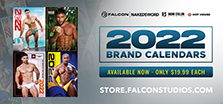 Falcon, NakedSword, Raging Stallion & Hot House 2022 Calendars Available Now! - 2022 is on the horizon and it's time to get your hands on our limited-edition calendars! Take your pick from Falcon Studios, Raging Stallion, NakedSword Originals or Hot House to gawk at...
Read Full Story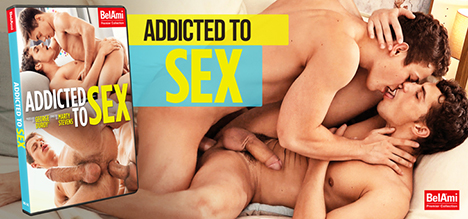 Rafael Carreras and Dylan Roberts from Picture Perfect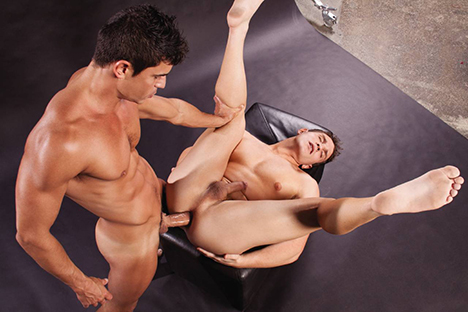 Dylan Roberts instructs his new model on how to strike a pose for his photo shoot and hunky, incredibly hung Rafael Carreras follows directions like a pro. Dylan makes every effort to ensure his stunning subject is showcased in the best light so he oils Rafael up to make his muscles gleam even more. The horny photog can barely contain his desire as he caresses his flesh, and soon he's busy sucking on Rafael's firm cock. Emboldened and excited, Rafael takes charge and attacks Dylan's asshole, first rimming the tight slit with his tongue; then teasing it with a thumb-fuck; and finally assaulting it with his thick cock. Rafael savages Dylan's manhole fast and furious until both men finally explode, blasting jism all over. Lying back smug, satisfied, Dylan's torso is dotted with their combined loads, then to Dylan's surprised, Rafael licks it all up.

You have received this email because you requested email updates from Falcon | NakedSword be sent to: %%EMAIL_ADDRESS%%
This is an advertisement. %%PLUGIN_Unsubscribe: 183936-Unsubscribe%%
Please add reply@huntezine.com to your address book or safe senders list to ensure that these emails arrive in your inbox.
© 2021 Silver State Services, LLC. All Rights Reserved. HUNT eZine, 4011 W. Oquendo Rd. Unit A. Las Vegas, NV 89118

Records required to be maintained pursuant to 18 U.S.C. 2257 and
C.F.R. 75 are kept in the following location by the Custodian of Records:
Custodian of Records
4011 W. Oquendo Rd. Unit A.
Las Vegas, NV 89118