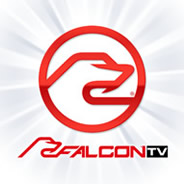 | | |
| --- | --- |
| | Check the listings in your Television Provider's Adult HD OnDemand Menu for: 9" Raw Workloads, The OnDemand HD Release of Hot House's Raw Workloads starring Arad Winwin, Cazden Hunter, JJ Knight & more! |


| | |
| --- | --- |
| HUNT - Issue #260 | August 20, 2021 |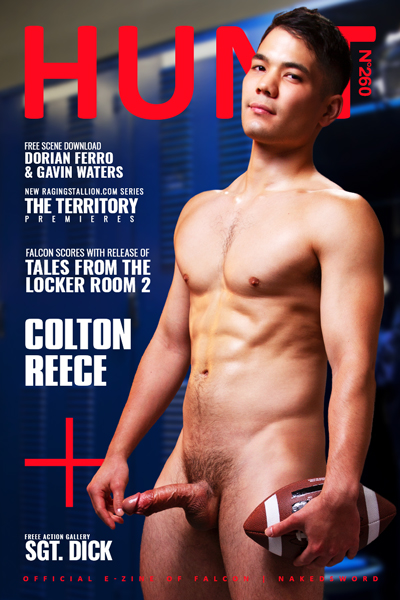 'Sup HUNT Men,

What's your ultimate fantasy? Outdoor sex with rugged mountain man? Steamy locker room sex with sweaty athletes? Military meat in the barracks with a man in uniform? Well, we've got all that and more in this issue, featuring new releases, debut bareback scenes, free scenes and more!
Mountain men Beau Butler and Romeo Davis venture into The Territory and debut the new bareback series on RagingStallion.com in Breaking News.
All-star player Colton Reece gets recognized in the Model Spotlight this week, and shows you how he can fuck in his latest Falcon release.
Sgt Dick is in command, and all recruits report for their duty of bareback fucking in the barracks. See the new Hot House feature in the Free Action Gallery.
Falcon Studios scores big with the release of Tales From the Locker Room 2. Read all about the latest installment in the award-winning series direct by Chi Chi LaRue over in our Special Feature.
Hungry? Head to the Bottomless Cafe in Studio News, and get the latest treat from Fisting Central. Then, eat up the Exclusive three way with Colton Reece, Max Konnor and Beau Butler, in the debut scene of Tales From the Locker Room 2, on FalconStudios.com. Top it all off with Irish Exclusive Dean Young launching his own underwear and swimwear brand dubbed Young Yuppie.
Calling all fans of big dicks. We're inviting you to jump into our Mighty Big Dick DVD Sale, with over 180 titles full of ass-stretching man meat for only $15.97 while supplies last.
Hit the showers for your Free Scene Download this week, featuring a hot and heavy post-practice fuck with Dorian Ferro and Gavin Waters from Ripped. Similar steamy scenes can now be jerked to in the latest Falcon follow-up, Tales From The Locker Room 2.
Savor it all…
The HUNT Men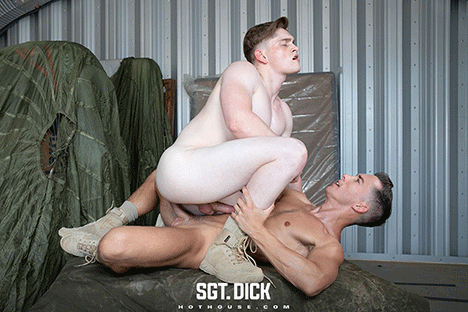 Sexy Privates report directly to Sgt. Dick for their bareback orders. The hot barracks in the middle of the desert are filled with non-stop raw action as the General in charge of directing this mission is awardwinning director Trenton Ducati. Max Konnor is Sgt. Dick, and he commands a team of eight hot bodied and heavily equipped soldiers. While the team is out, Dalton Riley breeds Eric Rey's hole in the barracks. When Dalton Riley catches Max Lorde jerking off in his bunk, he offers the ripped stud his thick cock. After running some drills with Sgt. Max Konnor, Max Lorde takes the high-ranking hunk's massive pole deep inside. Tristan Hunter finds a private place to fuck Ray King's hole until it's left leaking with Tristan's load. Horny Privates Jay Tee and Isaac Parker sneak off to take turns fucking each other in the suppliy room. Hey recruits, it's time to sign up and report to Sgt. Dick for bareback duty. Join this platoon, and serve with these studs who are full of heavy artillery and eager to blast some holes.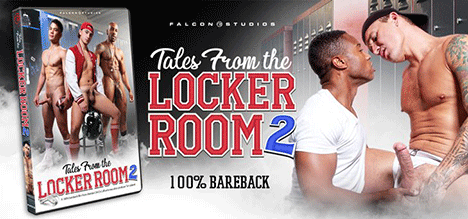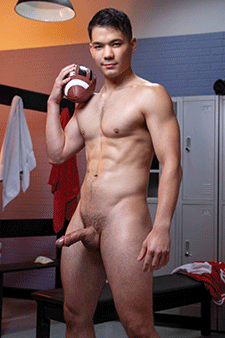 Superstar Colton Reece has been an essential part of the Falcon | NakedSword Exclusive roster for over two years, and in that time, he's amassed a huge fan base through his exceptional looks, stunning body and explosive performances. He debuted in the big-budget, Falcon Studios release The Pledge, and he's been unstoppable since. With his athletic 180 lb., 5'10" physique, this stunning stud packs a thick, 8.0" dick that he loves to stuff in his scene partners' asses. Don't believe us? Watch Colton give holes a run for their money in Falcon features such as Mind Fuck, The Chalet, Born To Porn, and his latest release, Tales From the Locker Room 2. If you missed getting on the Falcon | NakedSword Exclusive Colton Reece train, it's time to jump aboard and ride this horse-hung stud!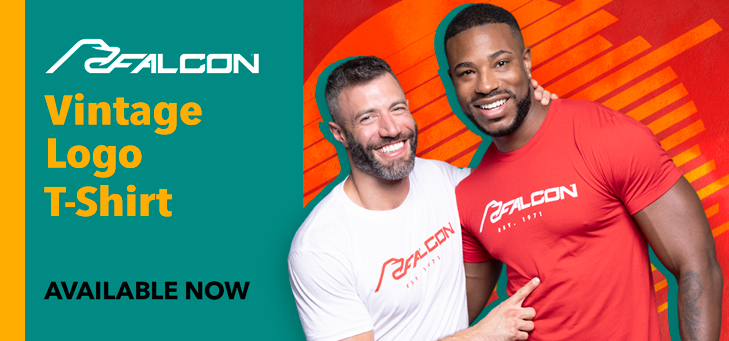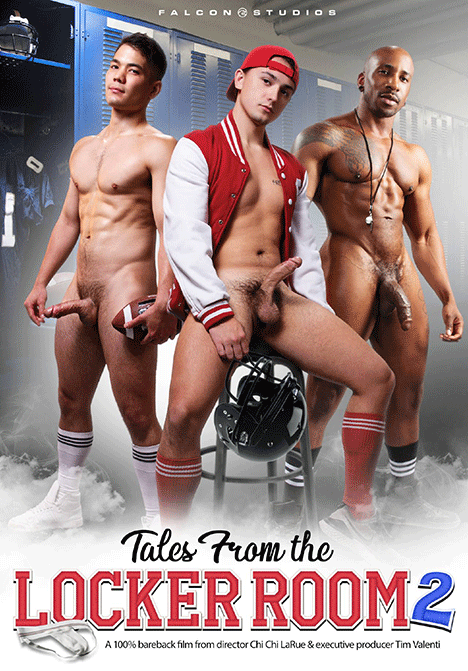 Falcon Scores With Release Of Tales From the Locker Room 2

Falcon Studios, the iconic producer of the world's hottest gay male porn, announced the release of its latest steamy bareback feature, Tales From the Locker Room 2, on DVD and Digital Download. In this bareback fuck fest, award-winning and iconic director Chi Chi LaRue takes you back to the locker room where dirty jockstraps cover the floor and muscle hunks use the space as their own private fuck club. The scorching follow-up bareback feature in this locker room series is now available on DVD and Digital Download from the Falcon | NakedSword Store.

Click Here to Read the Full Story




Hot Membership Site Updates Available Now!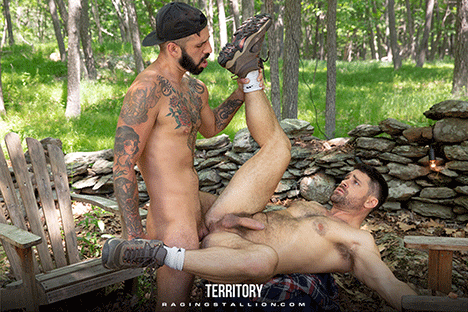 New RagingStallion.com Series The Territory Premieres
RagingStallion.com, Falcon | NakedSword's site featuring rugged men and raw action, announced the release of the debut update from the upcoming bareback feature, The Territory. Critically acclaimed director Marc MacNamara captures raw epic sex in the wilderness with Exclusive Beau Butler and well endowed Romeo Davis. The first scene from The Territory launched today on RagingStallion.com. The remaining episodes will roll out over the coming weeks, and the DVD & Digital Downloads being available Friday, September 3, 2021, on the Falcon | NakedSword Store.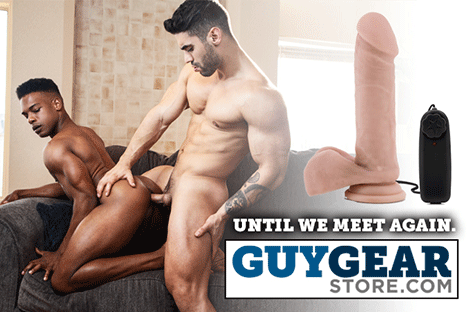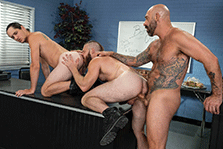 Feed Your Hungry Hole at Fisting Central's Bottomless Cafe - Fisting Central, the Falcon | NakedSword brand featuring the finest gay fisting videos, has released its latest feature, 'Bottomless Cafe'. Director Tom Moore films piggy café staff and their fist-hungry customers as they serve up sizeable portions of cock, forearms and insatiable ass all day. 'Bottomless Café' is now available on DVD and digital...
Read Full Story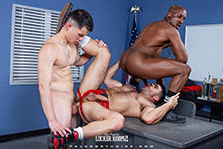 Tales From the Locker Room 2 Debuts with Falcon Exclusive Threesome - FalconStudios.com announces the exclusive world premiere of their latest bareback release, Tales From the Locker Room 2. Chi Chi LaRue returns to direct Exclusives Colton Reece, Beau Butler and Max Konnor, fucking raw in an athletic threeway not to be missed. The new scene goes live Friday, August 13, 2021 on FalconStudios.com, and...
Read Full Story

Falcon | NakedSword Exclusive Dean Young Launches New Underwear & Swimwear Brand - You know the striking Irish hunk Dean Young, as one of Falcon | NakedSword's newest addition to the roster of Exclusives, now prepare to meet his brand new project, Young Yuppy. Born out on tour, Young's debut brand features an elite line of underwear, swimwear and athletic wear that...
Read Full Story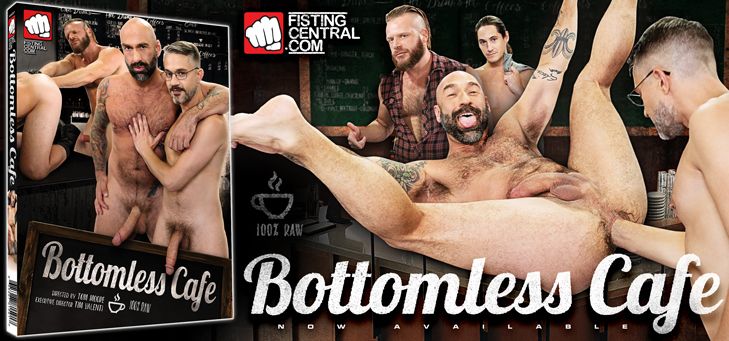 Dorian Ferro & Gavin Waters from Ripped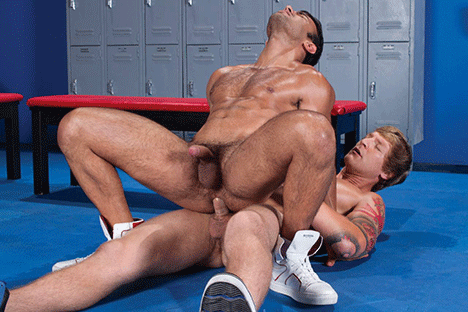 Lean and athletic Gavin Waters is readily on his knees sucking the cock of sun-kissed stud Dorian Ferro. Gavin licks his way to a standing position, slurping up the salty perspiration that glistens on Dorian's chest. They slap their uncut cocks together, then Dorian stoops to give Gavin a brief but deep blow job before giving Gavin his ass. They move in tandem, in a repeating cycle of push-withdraw-push back. Dorian's hole moves in every direction as he bounces on Gavin's throbbing cock. Gavin's hefty load shoots across the room in rapid spurts. Dorian captures the last of them in his mouth as he shoots his own load onto his abs.

You have received this email because you requested email updates from Falcon | NakedSword be sent to: %%EMAIL_ADDRESS%%
This is an advertisement. %%PLUGIN_Unsubscribe: 183936-Unsubscribe%%
Please add reply@huntezine.com to your address book or safe senders list to ensure that these emails arrive in your inbox.
© 2021 Silver State Services, LLC. All Rights Reserved. HUNT eZine, 4011 W. Oquendo Rd. Unit A. Las Vegas, NV 89118

Records required to be maintained pursuant to 18 U.S.C. 2257 and
C.F.R. 75 are kept in the following location by the Custodian of Records:
Custodian of Records
4011 W. Oquendo Rd. Unit A.
Las Vegas, NV 89118