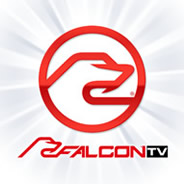 | | |
| --- | --- |
| | Check the listings in your Television Provider's Adult HD OnDemand Menu for: Mojave Anal Heat, The OnDemand HD Release of Falcon Studios' Mojave Heat starring Ryan Rose, Damien Nichols, Brent Corrigan & more! |


| | |
| --- | --- |
| HUNT - Issue #257 | July 9, 2021 |
Hey HUNT Men,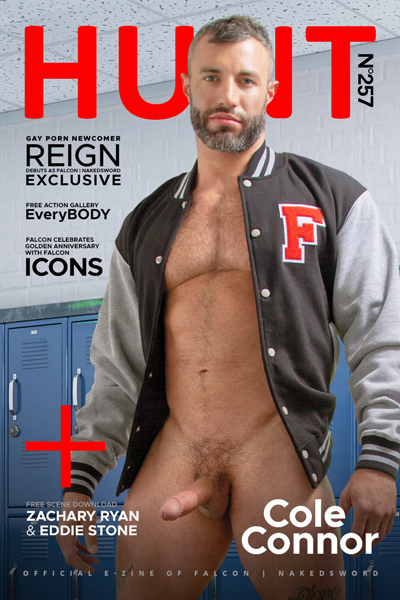 The days are scorching, and so is the content being pumped out at Falcon | NakedSword! This week, we have multiple new releases, inclusive galleries, new exclusive faces and lots to cum to. Let's get it!
We're making it Reign in Breaking News as we celebrate our latest addition to the world-renowned roster of Exclusives with newcomer, Reign.
Speaking of Exclusives, get to know sexy stud Cole Connor in our Model Spotlight this issue. Find out where you can catch him next, and be sure to rub one out to the sexy action shots in his spotlight gallery.
EveryBODY gets to enjoy our Free Action Gallery this week, with NakedSword Original's all-inclusive feature that celebrates representation, identities and bodies of all types in scorching action images.
Over the last five decades, Falcon and its stars have been pioneers of gay porn. Pick up a piece of history with the Falcon Icons of the Decades 5 Volume Set featuring 2-disc sets with the finest men and scenes from the 1970s to the 2010s. Learn more in the Special Feature.
First up in Studio News, Exclusive Tristan Hunter schools Eric Charming's hole in the debut update from Making The Grade on FalconStudios.com. The full DVD and remaining downloads are also available now on the Falcon | NakedSword Store. Also new this week, recently announced Exclusive Reign makes his debut on RagingStallion.com with Ian Holms in the first scene from Get A Room Too. Finally, get Wrapped up in Fetish Force's kinky bareback, plastic wrap fetish feature.
The more the merrier, right? That's why we're giving you first dibs on our Group Sex & 3 WAY DVD Deals, with full-length features selling for as low as $15.97 each. Plus, don't miss the final weekend of the Pride Scene Sale, and the Hot House Movie Download Deals, both offering 60% off regular prices.
Class is in session during your Free Scene Download this week with Roman Heart & Tony Martin from Falcon's Ivy League. You have a chance to get some extra credit in similar scenes now seen on the newest Falcon bareback feature, Making The Grade.
Stay Cool,
The HUNT Men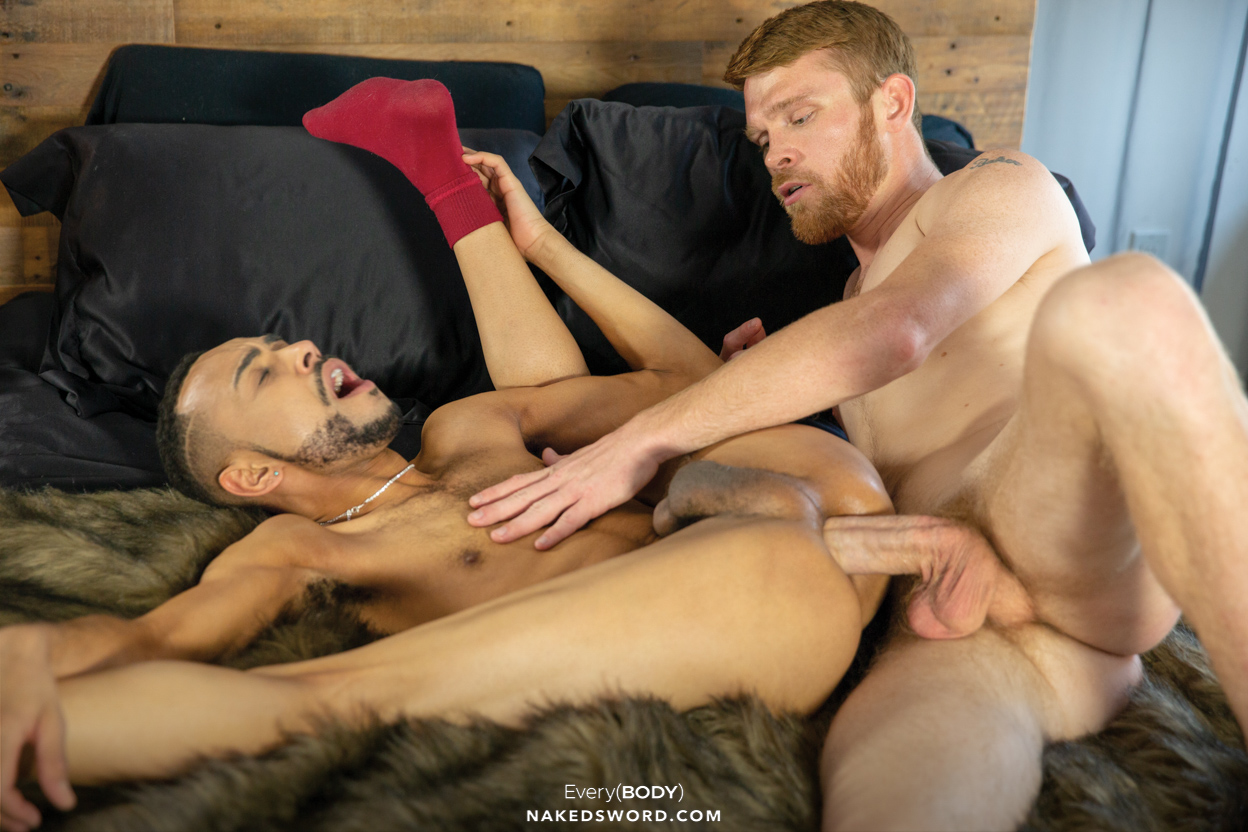 Welcoming every identity, every shape, every age, every human. Hot, passionate, bareback sex is for EveryBODY. And that message is just what multiple award-winning director Marc MacNamara delivers in this unprecedented NakedSword Originals feature that embraces inclusivity. Experience the sexual appetites of eight, sensational, distinct performers sharing their bodies and unapologetically fulfilling their desires. Polar opposites Dani West and Atlas Grant rendezvous on the bed to stretch Dani's ass. Body builder Aaron Trainer has his way with cross-dresser Leo Vice's hole. Tatted bad boy Dexx Morningstar gets tongue-fucked and piped down by sexy trans goddess, Lana Summers. After some acrobatic foreplay, Dylan Rizder gets stretched to his limits by Calhoun Sawyer. So, step off the ledge of what you consider "normal", and into the space where every pronoun, every physique and EveryBODY is accepted and celebrated.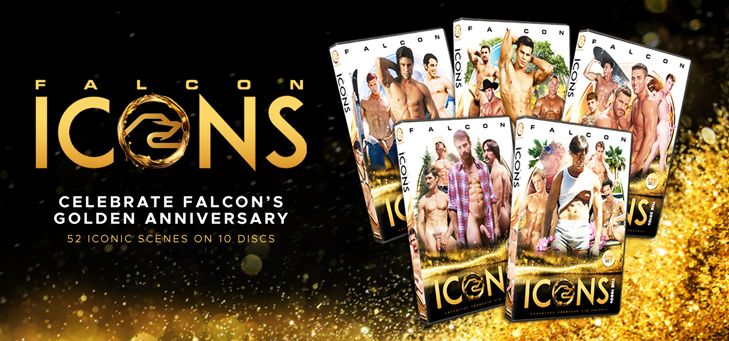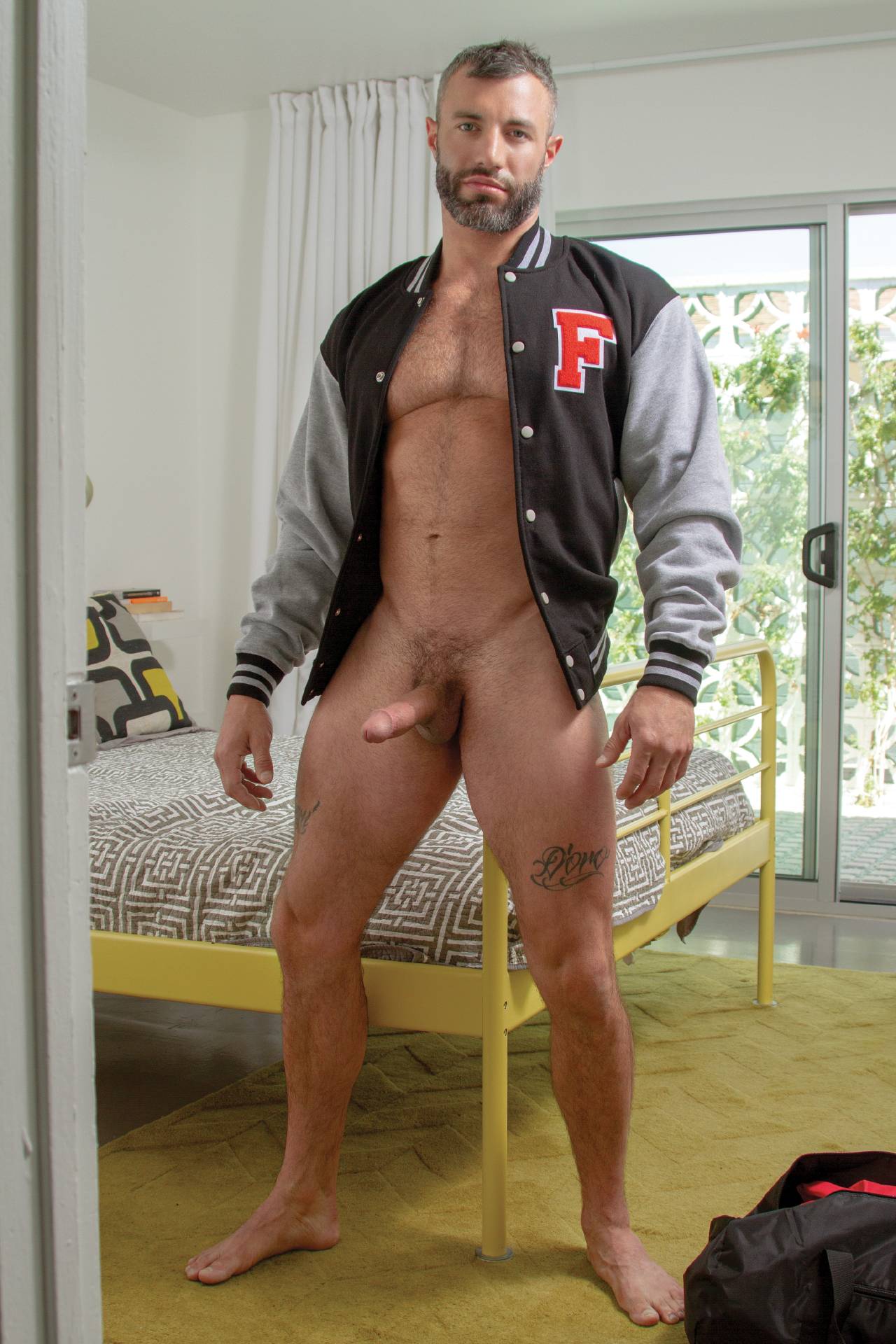 Rugged muscle-man and versatile superstar Exclusive Cole Connor has taken the porn world by storm. Since his first release with Raging Stallion earlier this year in the hugely popular SCRUM, Connor has captivated fans with his 7.5" cut cock, muscled ass and legs, striking physique and explosive versatile performances. Most recently, fans of Cole Connor can see the Exclusive stud in Falcon's latest bareback feature, Making The Grade. Cole also stars in Mountain Tops and SHOW HARD, both bareback films from Raging Stallion. If you haven't seen Cole Connor yet, we highly recommend that you give him a sample and check out his Model Spotlight gallery, then download his latest scene and get to jackin' today!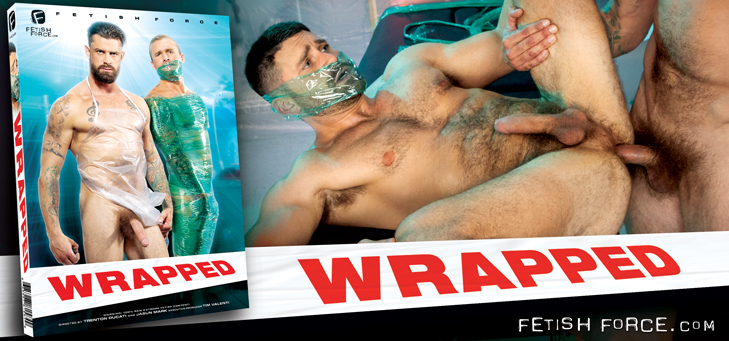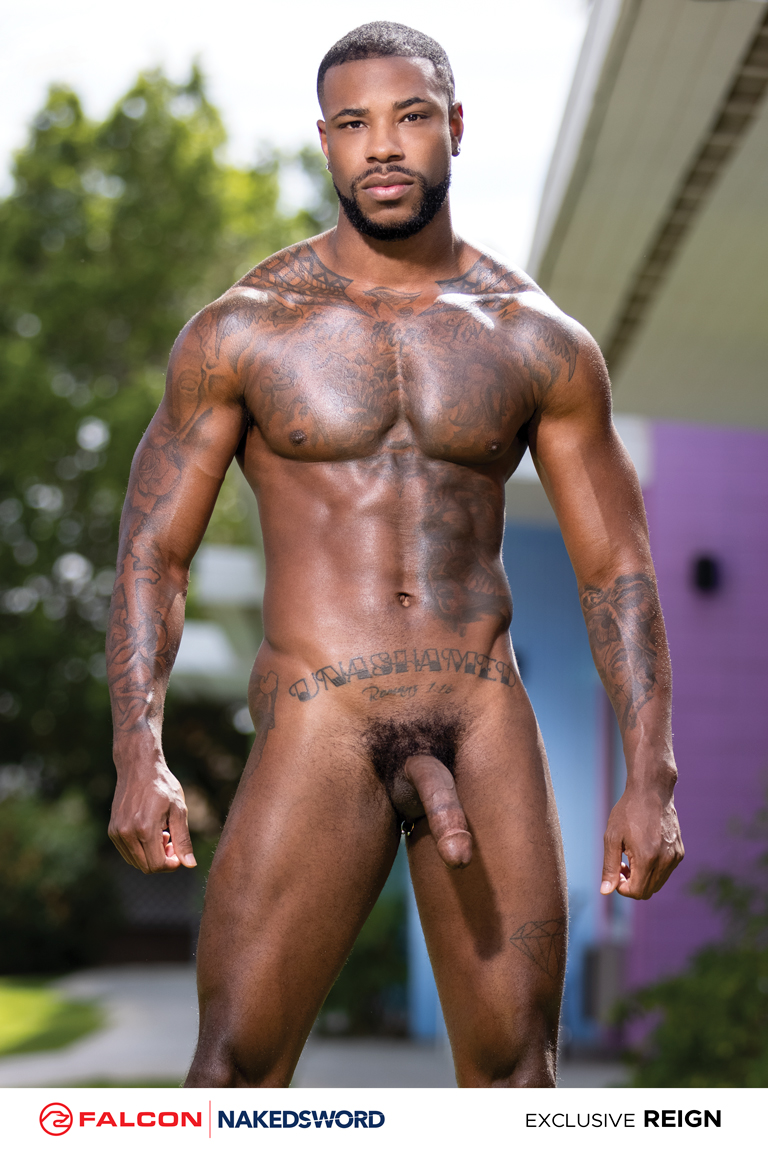 Gay Porn Newcomer Reign Debuts as Falcon | NakedSword Exclusive

Falcon | NakedSword announced today that gay porn newcomer Reign has signed as the latest addition to the studios' list of world-class exclusives. Signing on to appear exclusively in Falcon | NakedSword features over the next year, Reign has officially been added as a contract star for the world's most prolific producer of quality gay male adult video.

Click Here to Read the Full Story




Hot Membership Site Updates Available Now!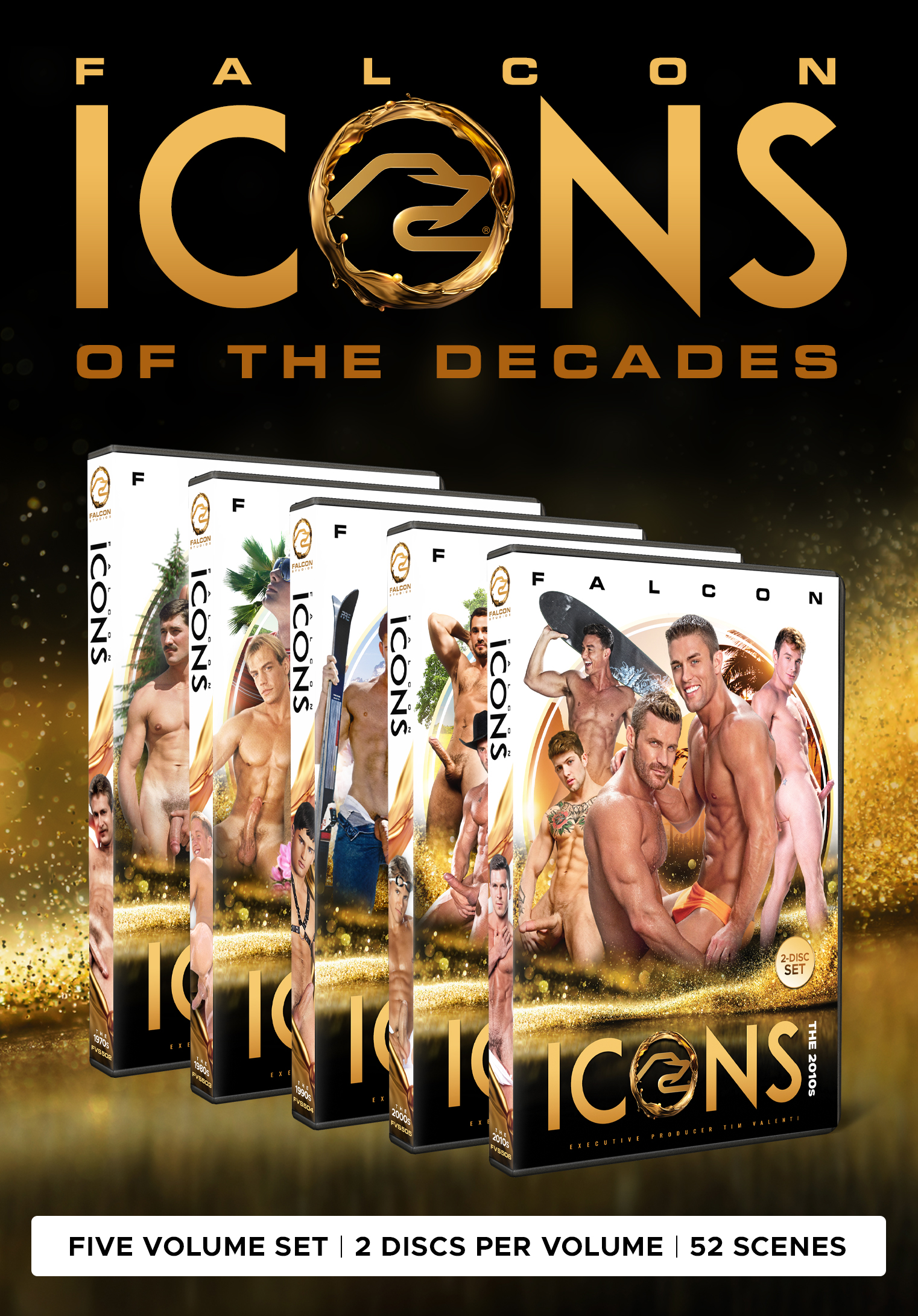 Falcon Celebrates Golden Anniversary with Falcon Icons of the Decades
Falcon continues their golden anniversary celebration with the release of Falcon Icons of the Decades, five volumes of two-disc sets focusing on the finest performers of each decade of the famed studio's history. The studio is offering the two-disc sets individually or as a bundle for a discounted price on the Falcon | NakedSword Store.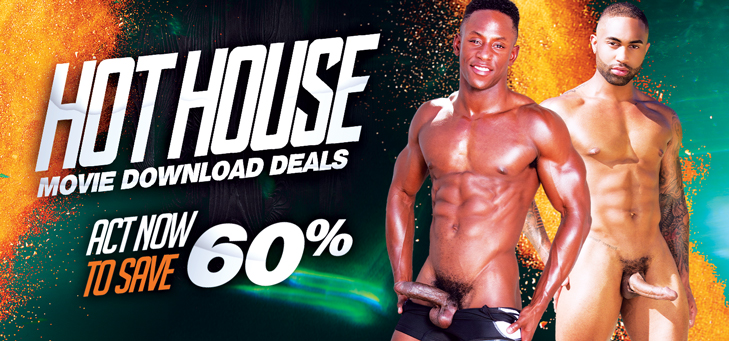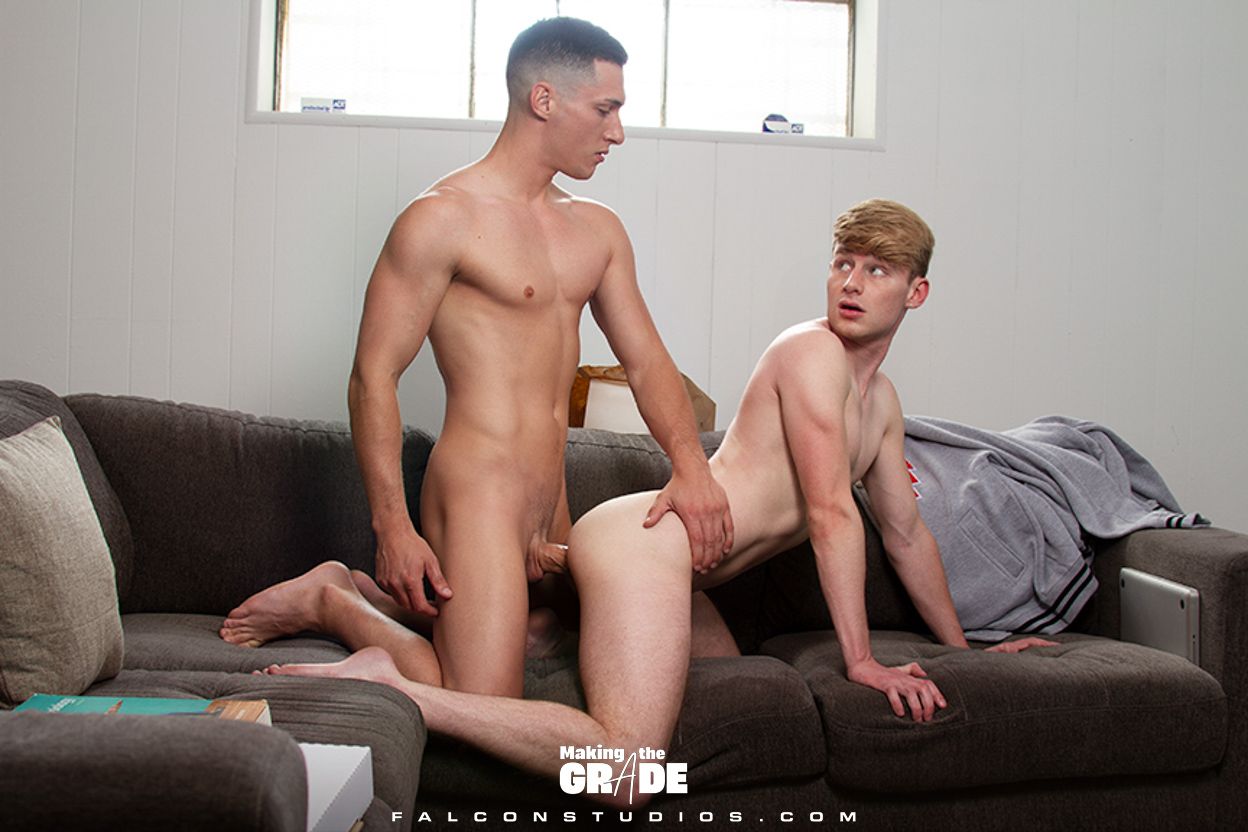 Tristan Hunter Tutors Eric Charming in Making The Grade Debut - alconStudios.com announces the exclusive world premiere of their latest bareback release, Making The Grade. Steve Cruz directs the debut update, featuring Exclusive Tristan Hunter and Eric Charming. The new scene goes live Friday, July 9, 2021 on FalconStudios.com, and the DVD and Digital Downloads are available the same day on the Falcon | NakedSword Store.
Read Full Story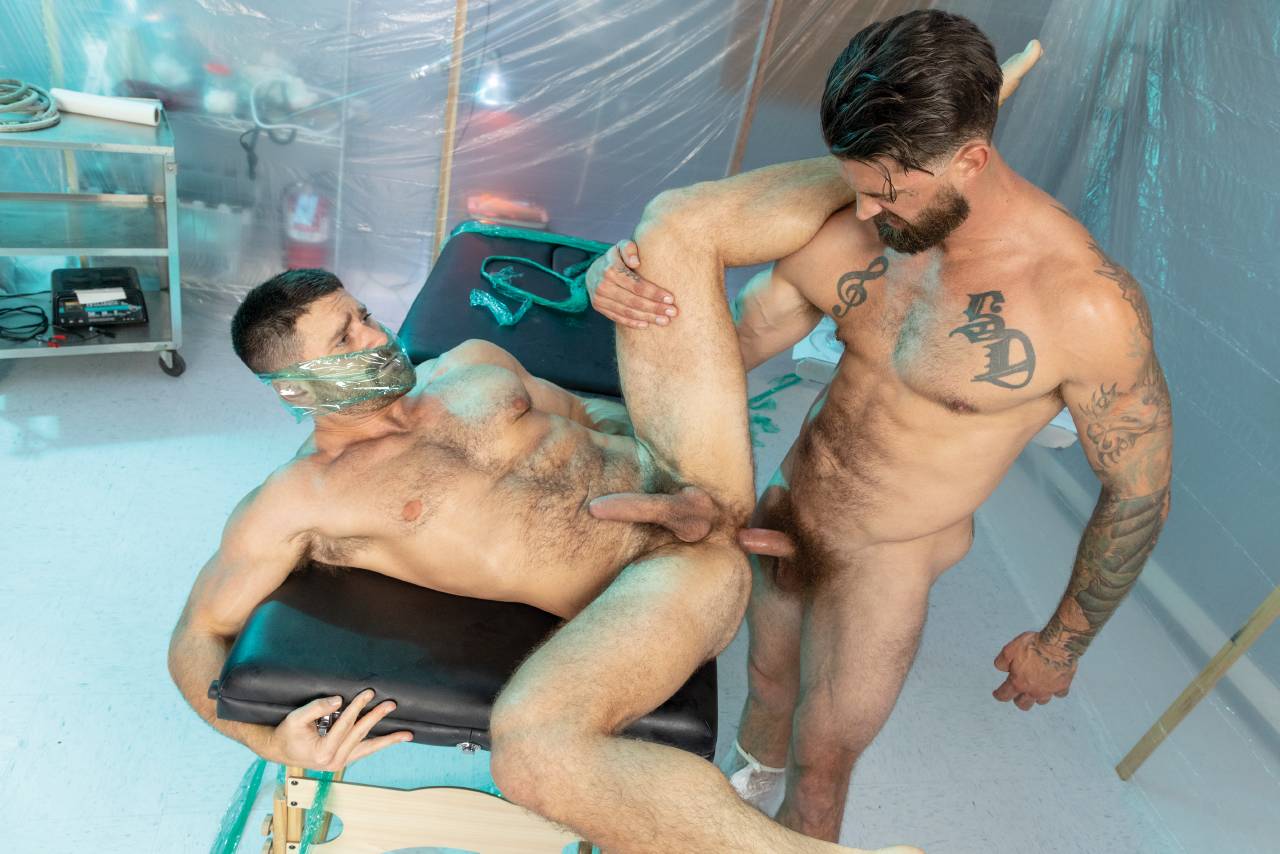 Get Wrapped Up With Fetish Force - Fetish Force, the brand featuring the finest gay kink and fetish video, has released its latest feature, Wrapped. Co-directors Trenton Ducati and Jasun Mark assemble a cast of four hardcore fetish are ready to submit themselves anything that cums their way. The latest Fetish Force movie is now available on DVD and Digital Download on the Falcon | NakedSword Store.
Read Full Story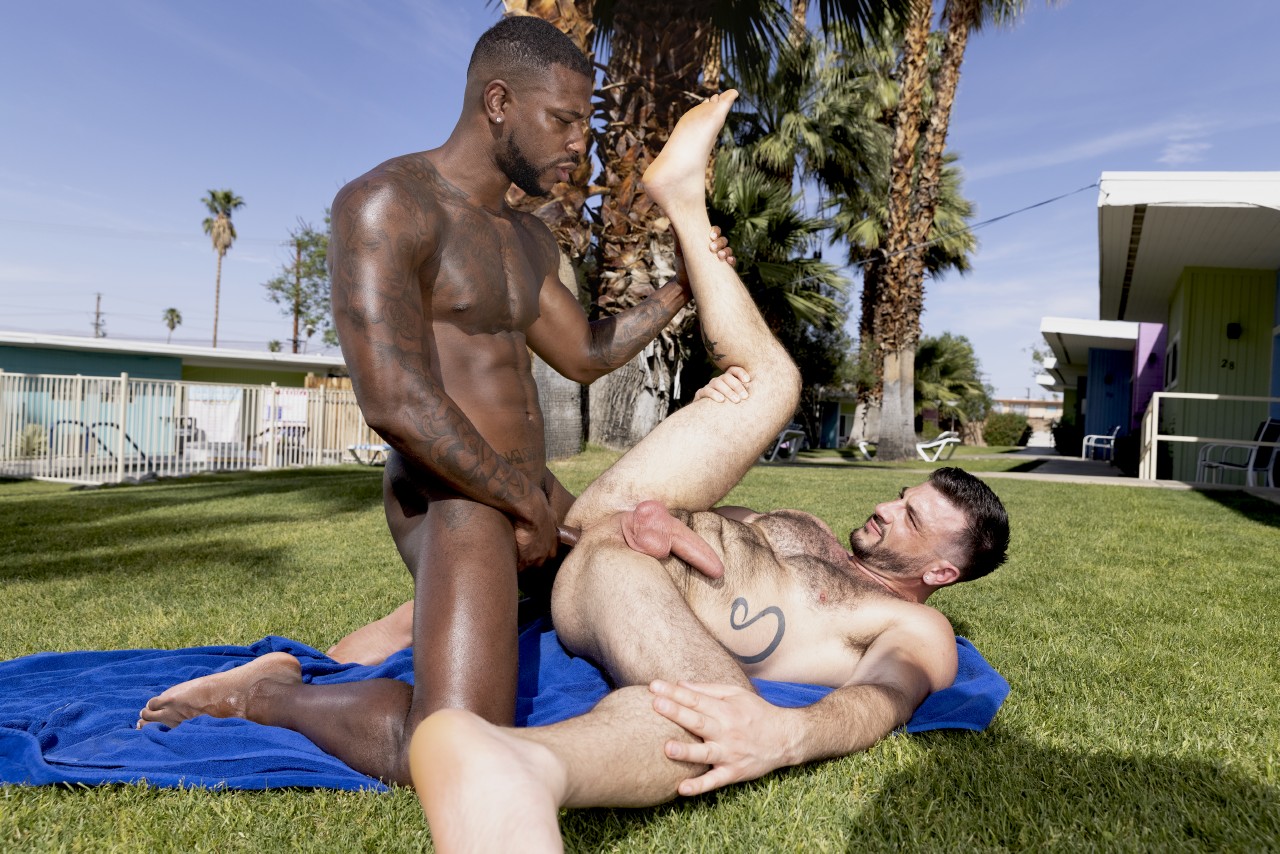 Reign Makes RagingStallion.com Debut Topping Ian Holmes in Get A Room Too - RagingStallion.com, Falcon | NakedSword's site featuring rugged men and raw action, announced the release of the debut update from the upcoming bareback feature, Get A Room Too. Tony Dimarco mans the camera for the first scene in this sequel that stars new Exclusive Reign, and breakout star Ian Holms. The first scene from Get A Room Too will go live on...
Read Full Story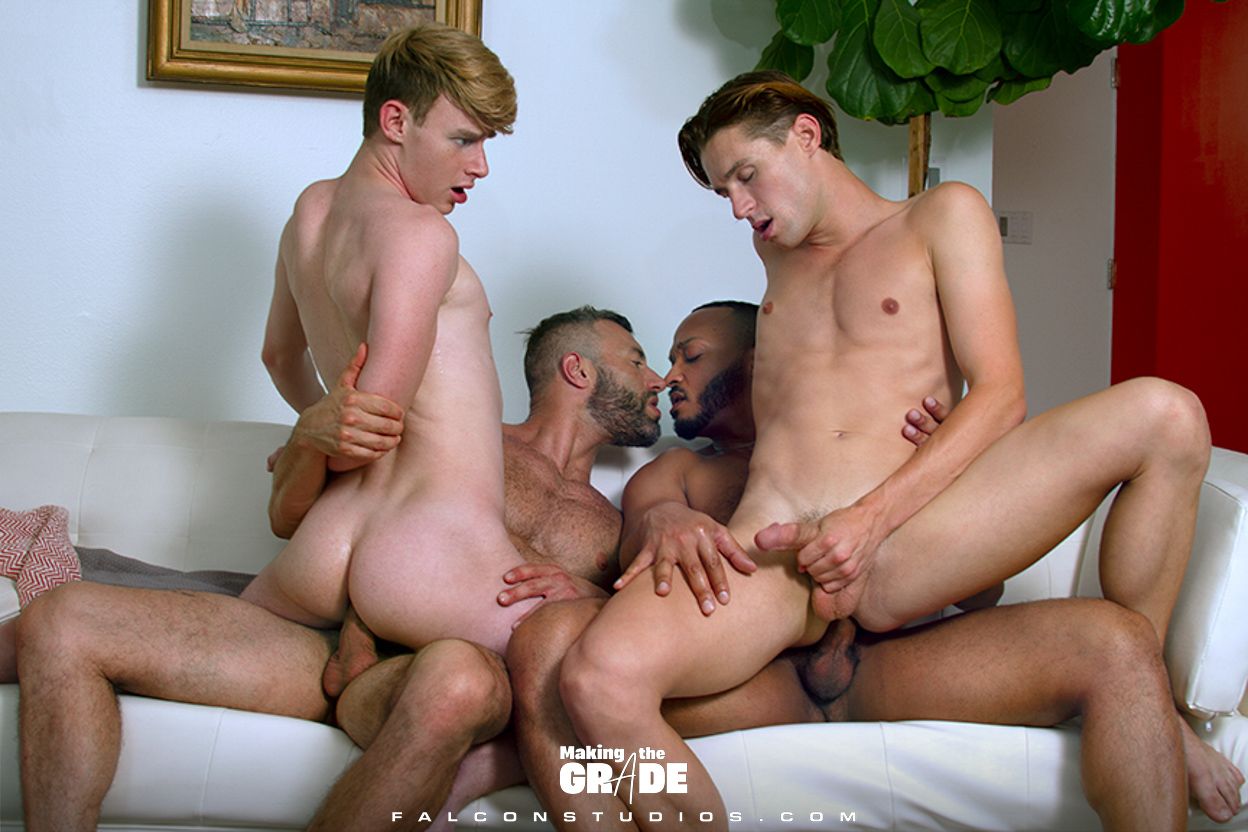 Class is in Session – Making The Grade Now Available on DVD/Download - Falcon Studios, the iconic producer of the world's hottest gay male porn, announced the release of its latest schoolhouse bareback feature, Making The Grade, on DVD and downloads. Award-winning gay porn director Steve Cruz chronicles the lives of ten hunky men who are working remotely and trying to achieve the ultimate balance between work, life, and their natural need...
Read Full Story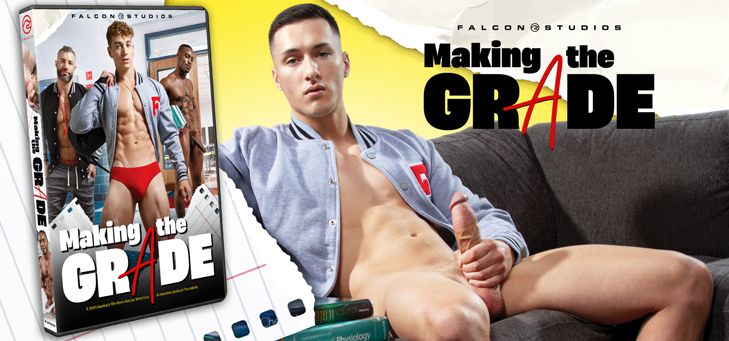 Eddie Stone and Zackary Ryan from Ivy League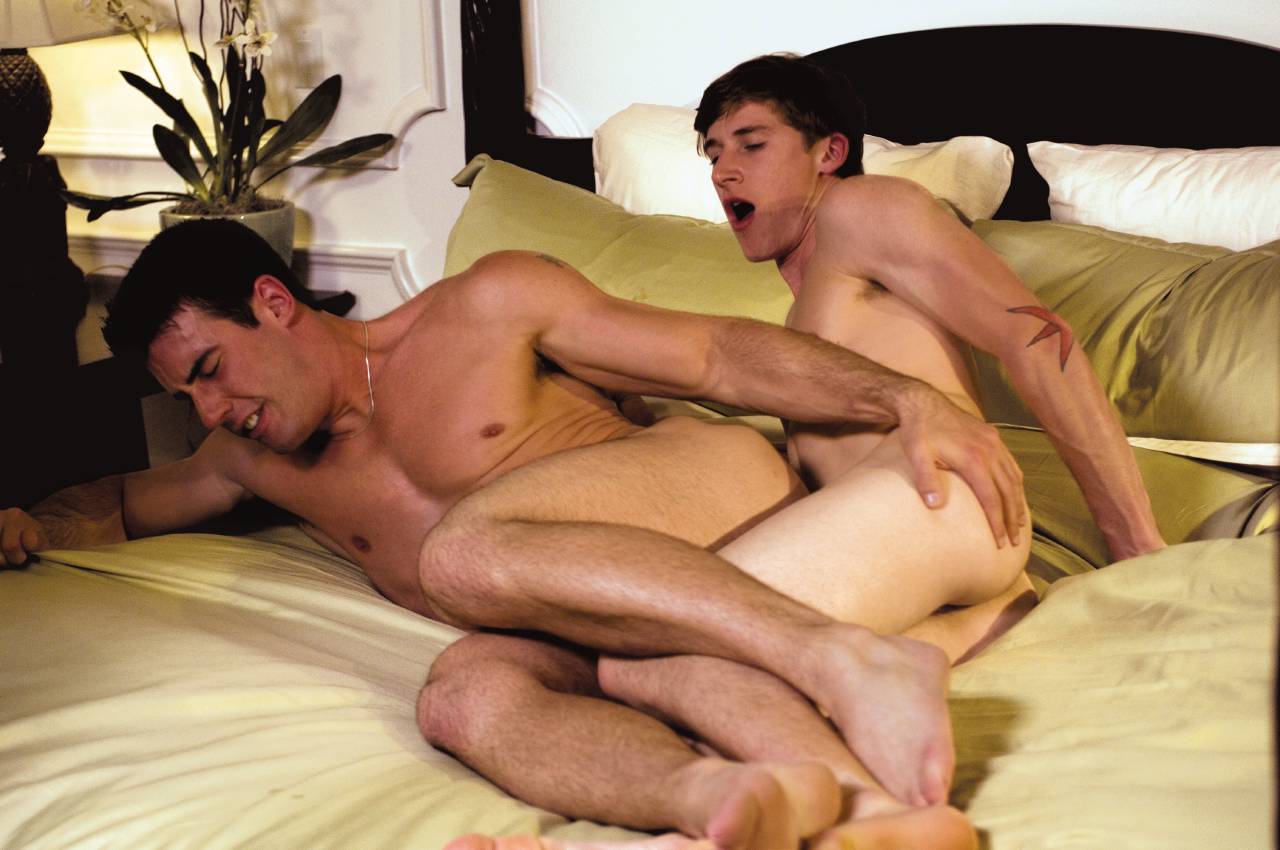 Collegiate Zackary Ryan is summoned before handsome Eddie Stone and sent to soap up his young hairless body behind a glass shower. Stone enjoys the show so much he rises from his soaking bath water and strokes his manly cock returning Ryan a show of his own. Once joined in the tub the men go at each other from lather, rinse to repeat each with their mouths on the other's meat. It's not until they move to the bed that we see Ryan's fat fuck stick at work long and deep inside Stone's ass in various mountings.

You have received this email because you requested email updates from Falcon Studios Group be sent to: %%EMAIL_ADDRESS%%
This is an advertisement. %%PLUGIN_Unsubscribe: 183936-Unsubscribe%%
Please add reply@huntezine.com to your address book or safe senders list to ensure that these emails arrive in your inbox.
© 2021 Silver State Services, LLC. All Rights Reserved. HUNT eZine, 2176 Shattuck Ave, Berkeley, CA 94704

Records required to be maintained pursuant to 18 U.S.C. 2257 and
C.F.R. 75 are kept in the following location by the Custodian of Records:
Custodian of Records
2716 Shattuck Ave,
Berkeley, CA 94704