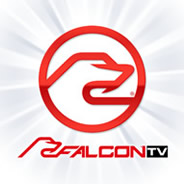 | | |
| --- | --- |
| | Check the listings in your Television Provider's Adult HD OnDemand Menu for: The Psycho, The OnDemand HD Release of NakedSword Originals' Psycho Joe starring Drew Dixon, Igor Bellucci, Jake Daniels & more! |


| | |
| --- | --- |
| HUNT - Issue #256 | June 25, 2021 |
Happy Pride HUNT Men,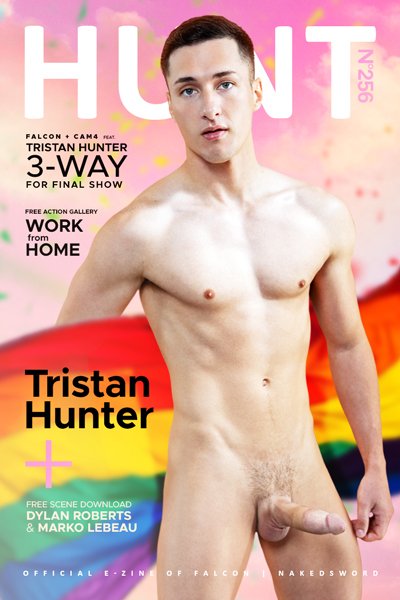 Summer is officially kicking into high gear, and the weather just keeps getting hotter. Also getting hotter is the scorching content in HUNT, featuring new releases, free scenes and live shows, action galleries and more.
Falcon | NakedSword Exclusive star Tristan Hunter takes us on a live wild ride with fan favorites Evan Knox and Dan in Breaking News. They appear in a free live show in collaboration with CAM4 today. Don't miss this final show of the live-on-set series!
Live show star, featured hunk in Work From Home from Falcon Studios, and all around sexy man Tristan Hunter gets featured in the Model Spotlight this issue. Learn all you need to know and pick where you want to jerk off to him next.
Head to the Mountain Tops to stroke it to your Free Action Gallery this week, with the snow-capped action shots from Raging Stallion's latest bareback feature.
Do you Work From Home? If so, then get down to our Special Feature, grab your cock and rub one out with a BONUS Free Action Gallery packed full of action shots from the most recent Falcon flick.
NakedSword Originals and award-winning director break down all the barriers of porn in Studio News with the DVD & Downloads release of EveryBODY. Then, enter for your last chance to win a vintage Falcon Studios t-shirt for Summer. Finally, get your hole wrecked in the Backdoor Bathroom on DVD & Downloads from Club Inferno.
Celebrate Pride is style with our Pride DVD Savings, featuring full-length features for $14.97 each and our Pride Scene Sale, with downloads going for only $3.25 each. And… don't miss the Falcon Forever Out of Print Movie Download Discounts for $11.95 each.
Suit up and get into some Office Affairs this week in your Free Scene Download featuring hunks Dylan Roberts and Marko Lebeau. Similar scenes can now be watched in the latest Falcon Studios movie, Work From Home.
Happy Pride,
The HUNT Men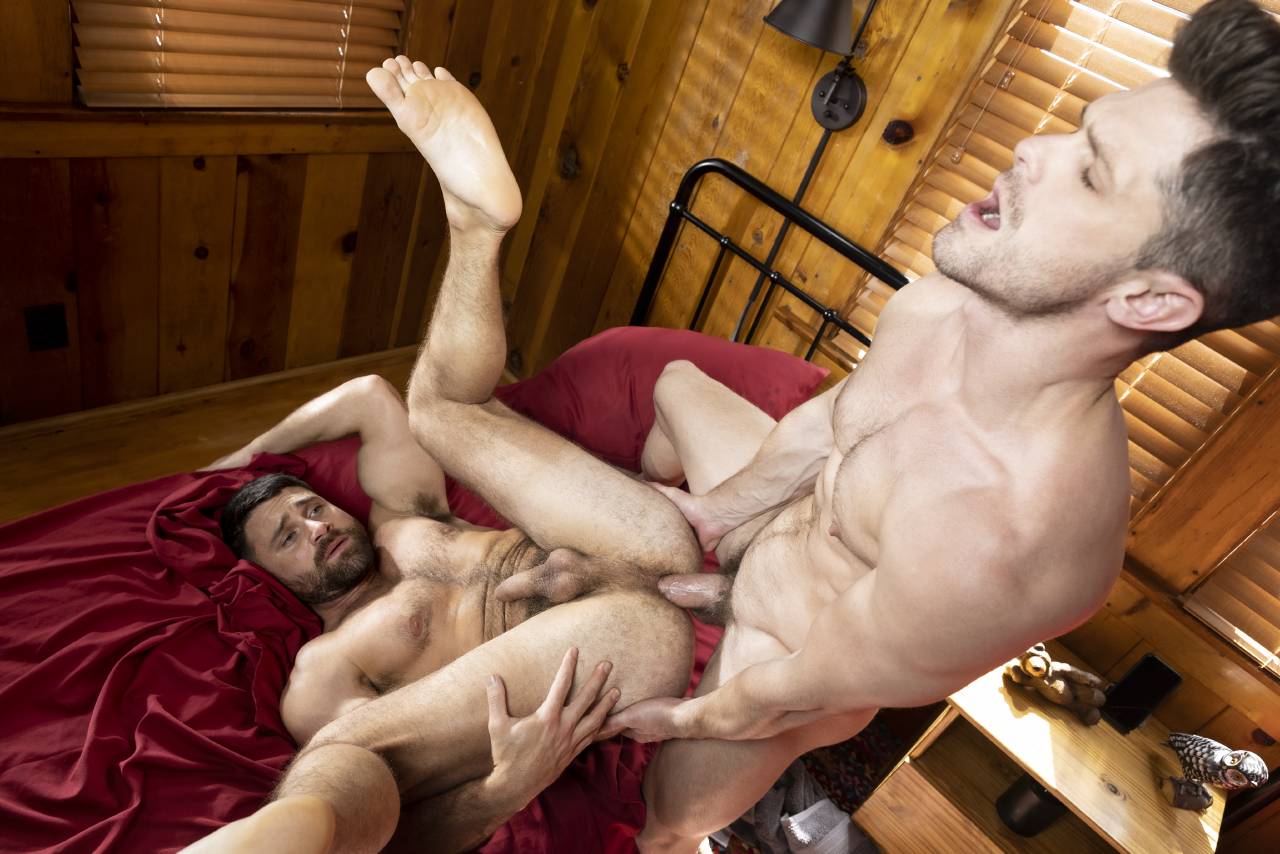 Join these Mountain Tops as they head up to a secret secluded cabin where hung, horny men go to relax, recharge and release. Award winner Tony Dimarco directs these nine mountain men who satisfy each other up with their raw cocks and bare holes. When Alpha Wolfe wakes up with morning wood, Chris Damned shoves his own meat deep in Alpha's ass. After shoveling the snow, Max Konnor goes inside to fuck Michael Boston's perfect ass by the fire. Devin Franco admits he has a crush on Alpha Wolfe and ends up flip-fucking him bareback. Beau Butler gets a personalized wakeup call from Devin Franco with a dick in his ass. Isaac X passes a note to Cole Connor and the two end up flip-fucking vigorously until the cum starts flying. Need an escape? Head up the hills to the secluded cabin, where these Mountain Tops are waiting to give you all the bareback dick you desire.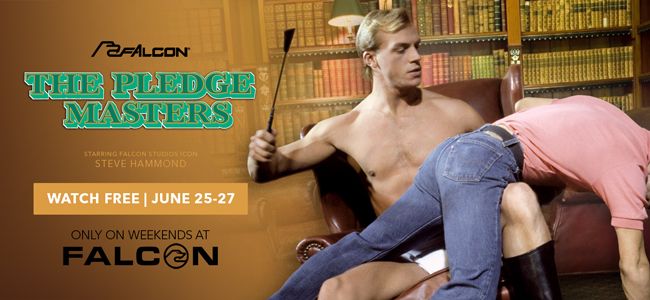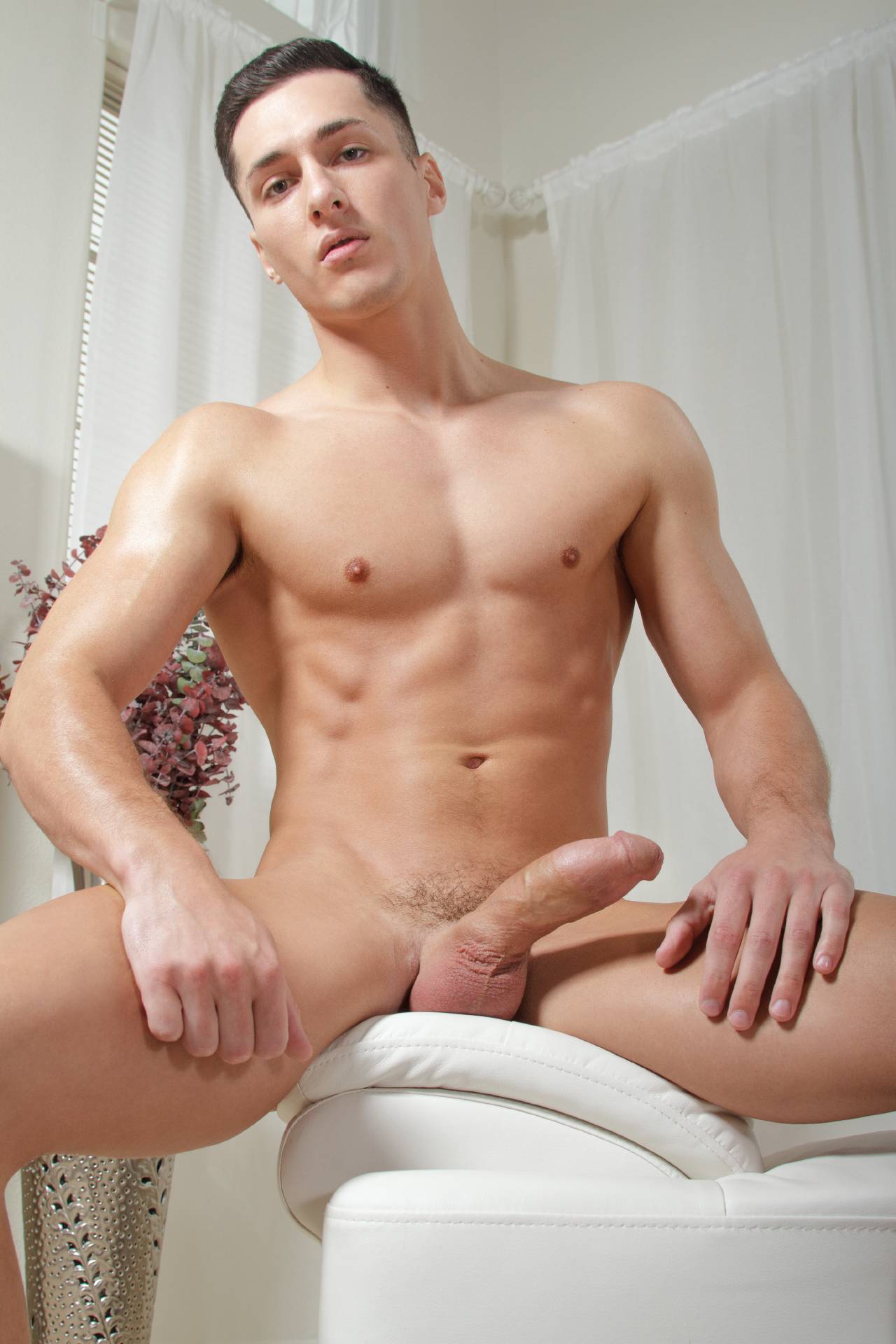 Exclusive stud Tristan Hunter may have that innocent, boy-next-door look to him, but don't be fooled. This superstar sporting a swimmers-build knows how to get down and dirty on any set, using his 7.5", cut cock to stretch holes or giving up his smooth bubble-butt for a pounding. He's the youngest star on the Falcon | NakedSword roster, but he's an experienced performer who has already starred in hit features such as Capitol Affairs and Dirty Intern, from Hot House. You can also see Tristan work his versatile sexual prowess in the Falcon features, All The Feels and Work From Home, and he has a number of release on the horizon. Now that you're caught up, what are you waiting for? Grab your cock and enjoy Tristan Hunter in any of his hot features, plus this Friday, catch his free three way live show with studs Evan Knoxx and Dan on FalconStudios.com.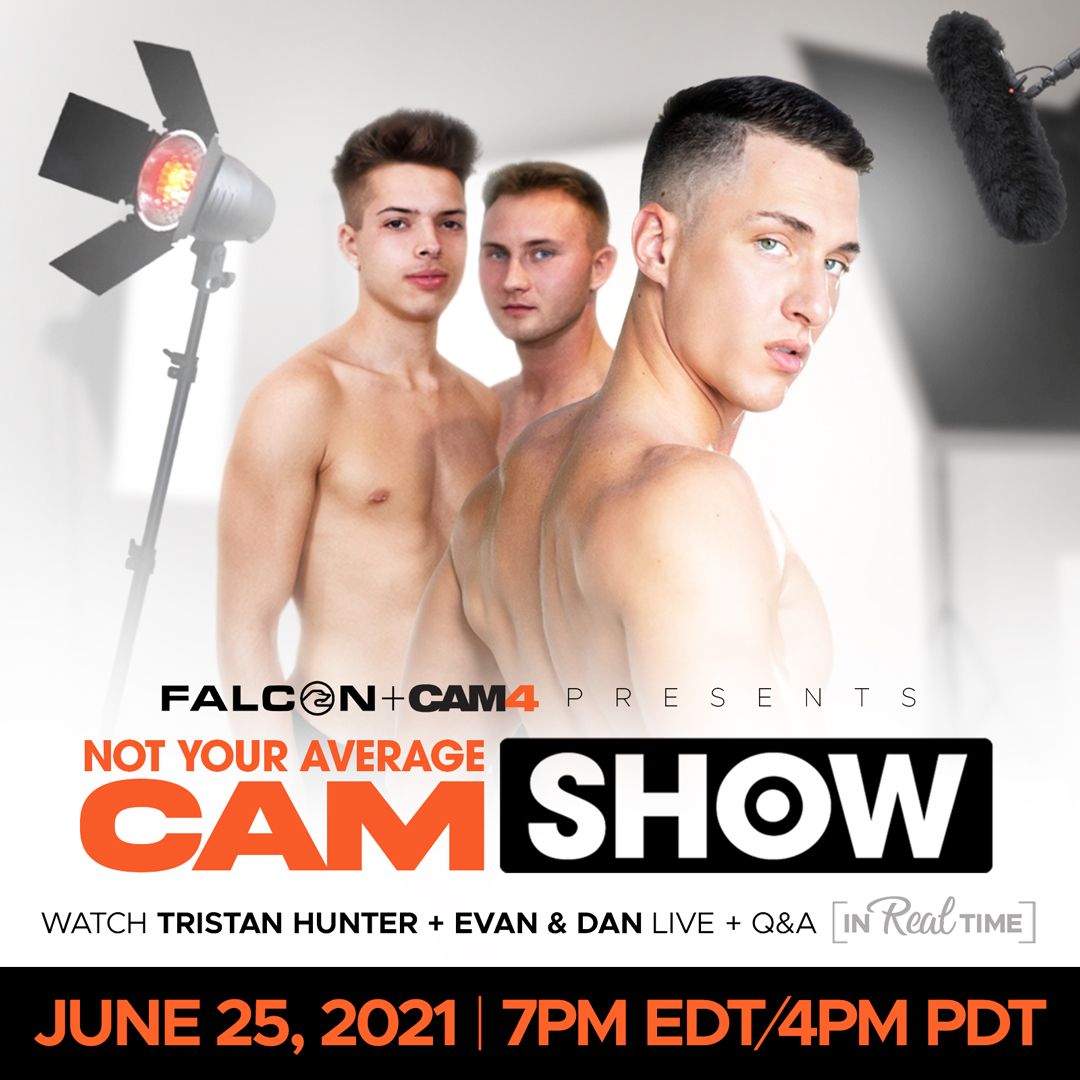 Falcon/CAM4 Feature Tristan Hunter Threeway for Final Live Show

Throughout the month of June, Falcon Studios has partnered with CAM4 to collaborate on a LIVE show for fans to watch every Friday. On June 25, 2021, Falcon | NakedSword Exclusive Tristan Hunter will be featured in the final live show with fan favorites Evan Knoxx and Dan. Watch at 4:00p, EDT/7:00pm EDT as all these studs fuck on a real working porn set directed by Steve Cruz.

Click Here to Read the Full Story




Hot Membership Site Updates Available Now!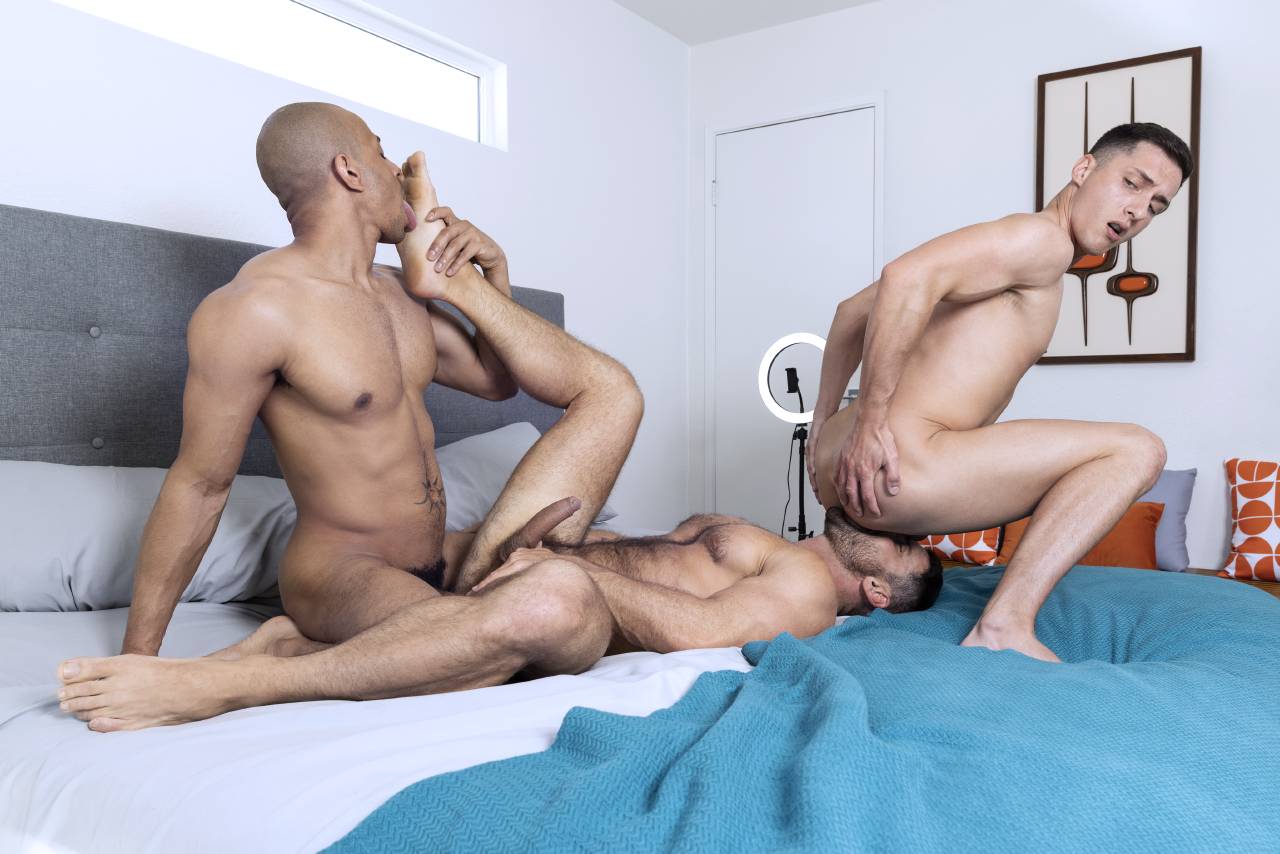 BONUS Free Action Gallery: Work From Home
As more and more hot men 'Work From Home' many of them are using it as an opportunity to improve their sex lives while on company time. Award-winning gay porn director Steve Cruz chronicles the lives of ten hunky men who are working remotely and trying to achieve the ultimate balance between work, life, and their natural need to cum every hour on the hour. Cade Maddox tries to stay focused on his job, but Jimmy West is far too horny to wait for the muscle stud to clock out for the day and demands some afternoon delight. Tristan Hunter leaves a virtual work meeting for a quick cum break, but doesn't realize that he accidentally left his video on and all of his coworkers are watching him thrust his long dick into Jim Fit's hungry hole. Multi-regional director Max Konnor is shocked by Tristan Hunter's behavior, but not enough to actually turn off the NSFW video call. After watching his employee engage in some bareback action, Max Konnor employs assistant Andy Taylor to choke on and suck off his XXL cock. Social influencer JJ Knight is challenged with reviewing a haul of vibrators from Fort Troff, so he brings professional bottom Max Lorde into his bed to act as his personal vibrating guinea pig. Tristan Hunter needs to make some cash after getting suspended from his job, so he decides to get into porn and film a bareback threesome with hotties Beau Butler and Zario Travezz. Surrounded by cameras and ring lights, the trio flip fuck each other until every single one of them has had a raw dick inside of their man hole and Beau Butler is covered in a thick layer of cum. No matter their job or position, all of these fine muscle men and their freshly drained balls are more than satisfied with being able to 'Work From Home'.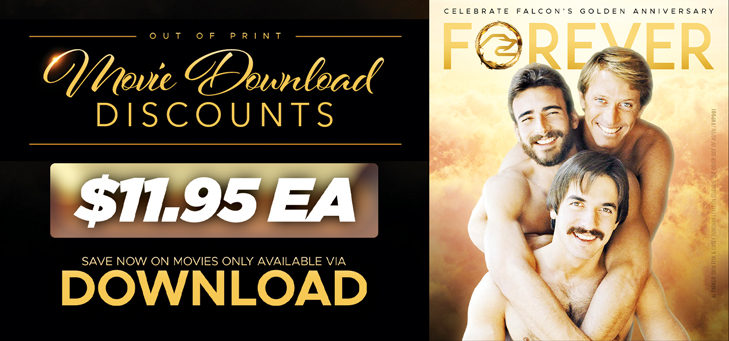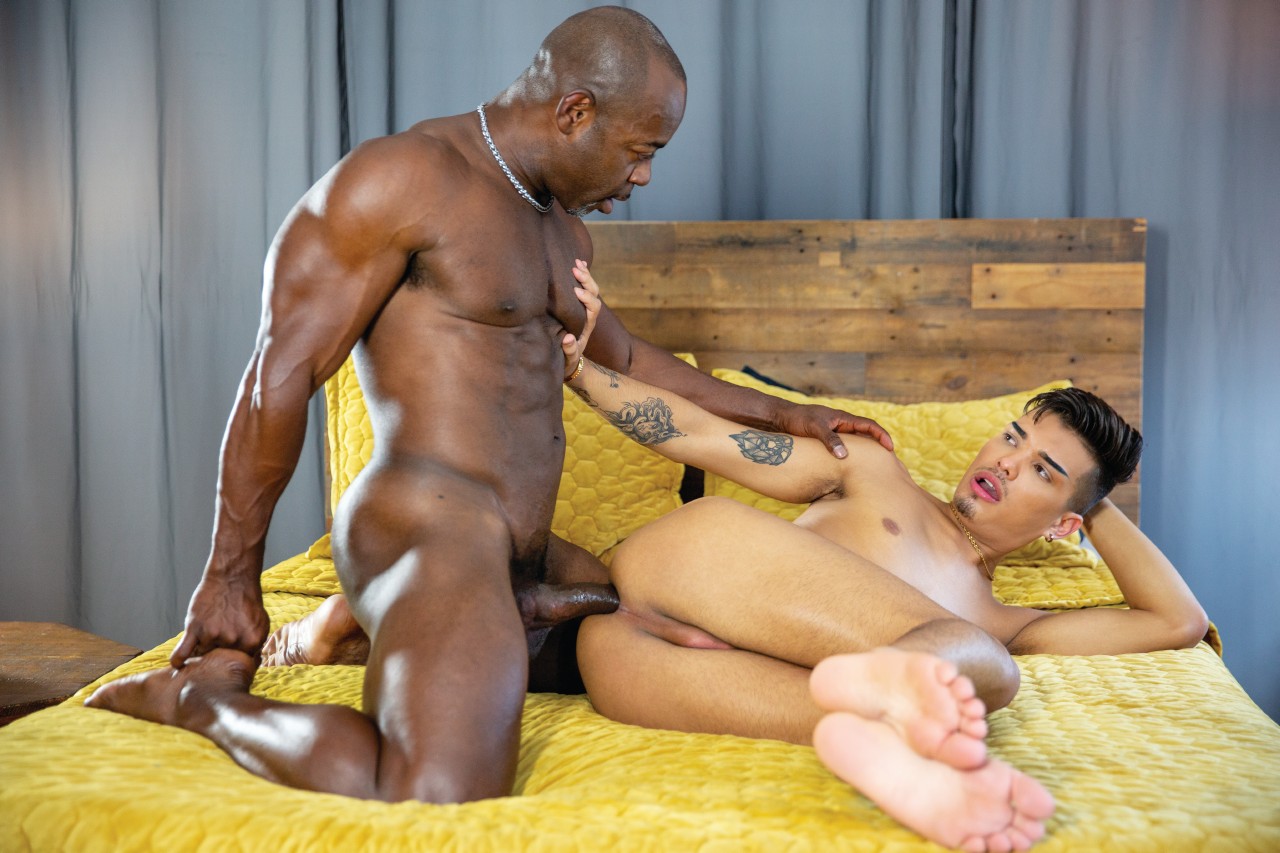 EveryBODY – NakedSword Originals Drops New DVD & Downloads - Today, NakedSword Originals debuts a new DVD called EveryBODY, which is like nothing they have released to date. NakedSword invites you to step off the ledge of what you consider "normal" gay porn and into a space where every physique, every pronoun and EveryBODY is welcome and celebrated. Experience the sexual appetites of eight, sensational, distinct performers sharing their...
Read Full Story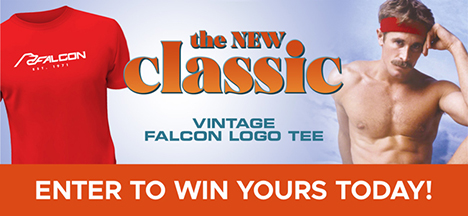 Last Chance To WIN A Vintage Falcon Studios Tee - As part of the year-long Falcon Forever campaign celebrating the 50th anniversary of the legendary studio, we're giving you, the fans, a chace to enter to win 1 of 50 Falcon Vintage Logo T-shirts, but this is your LAST CHANCE! 
Read Full Story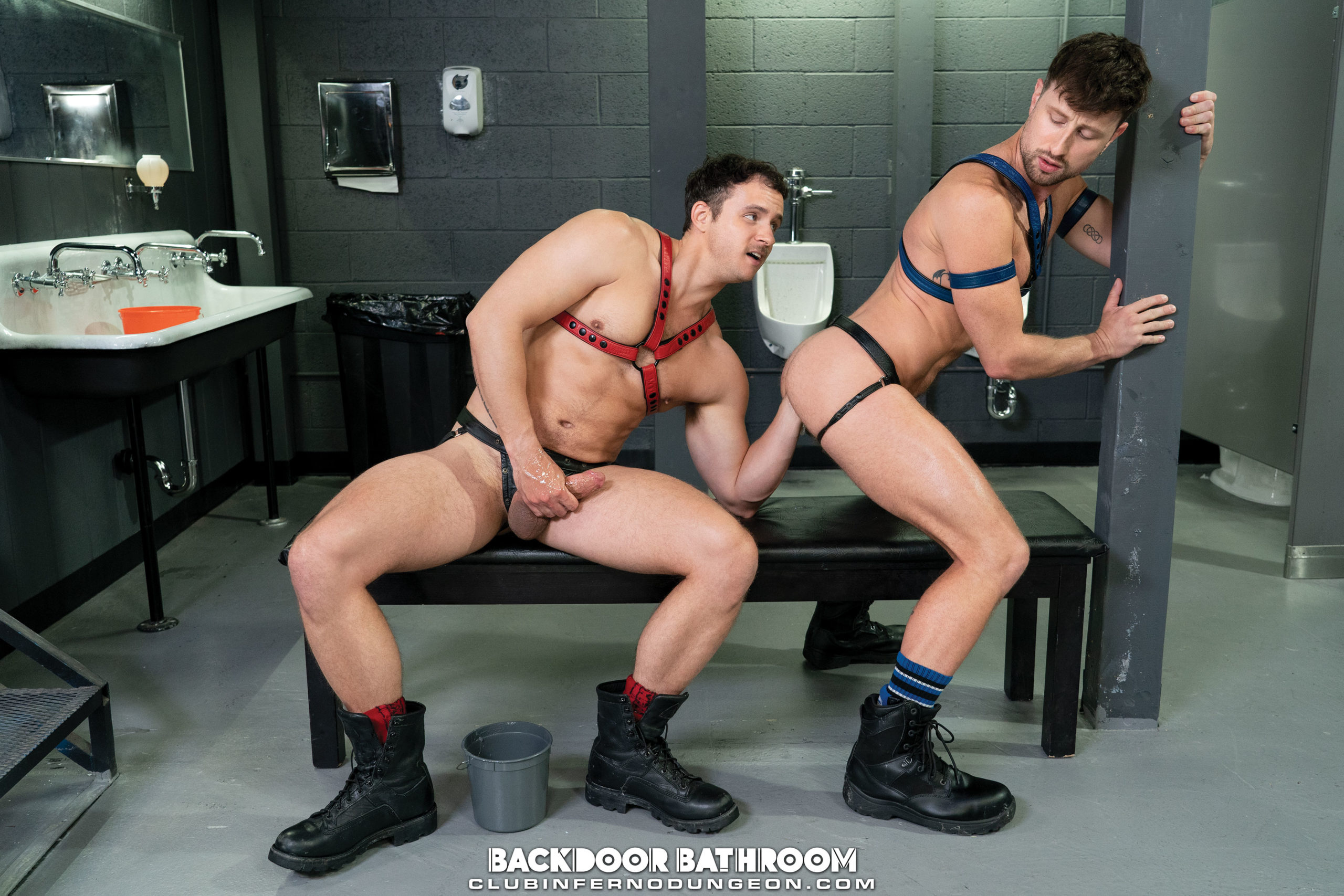 Get Your Hole Wrecked In the Backdoor Bathroom - Club Inferno, the Falcon | NakedSword brand featuring gay muscle men in extreme gay porn and hardcore fisting videos, has released their latest ass-stretching feature, Backdoor Bathroom, on DVD. Award-winning fetish director Tom Moore takes you there with his cast of fist-hungry hunks whose only desire is to get their asses stretched wide. The Backdoor Bathroom DVD and Digital Downloads...
Read Full Story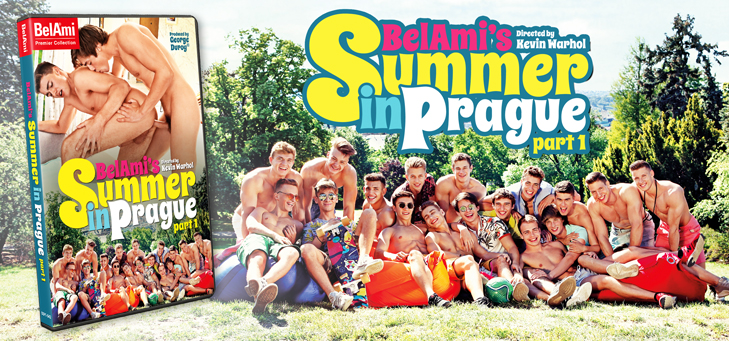 Dylan Roberts and Marko Lebeau from Office Affairs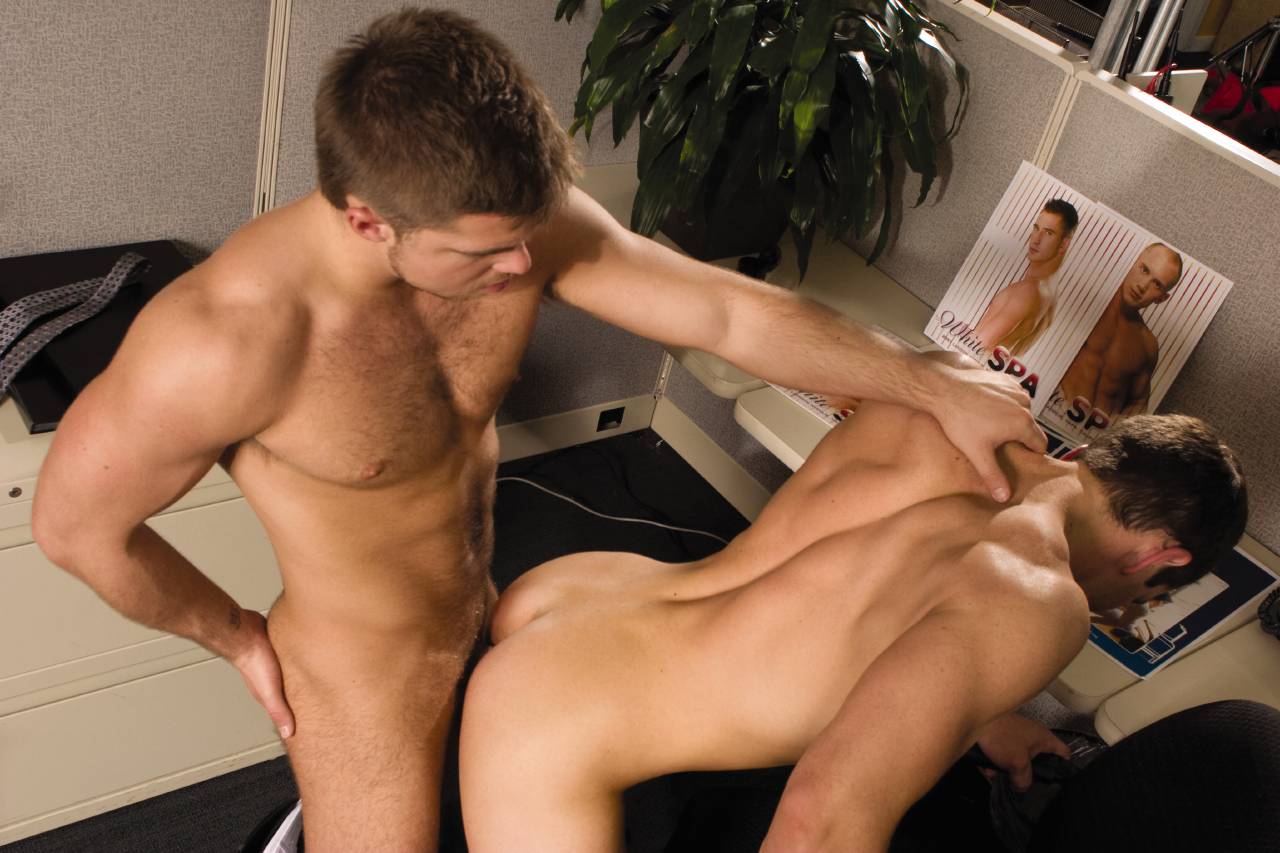 It's late and Marko Lebeau is ready to call it a day. He stops by Dylan Roberts' desk and the two co-workers jaw on about the latest model that's garnering attention in the office. Sure the guy's got great abs, but the fired-up friends are eager -- and horny enough -- to prove they measure up. Marko and Dylan check out each other's progress as they shed their clothes and grow increasingly impressed and aroused with what they see. Marko's beefy powerful body, with a fine coat of hair running across his muscled chest is the perfect compliment to Dylan's smooth and slender frame. The men can't wait to get more familiar and physical with each other. Dylan begins sucking Marko's thick cock, overwhelming his pal with his oral skills. Then Marko takes over, luxuriating in the wonders of Dylan's entire being. He starts by nursing on his buddy's swollen dick, then works his way behind where he buries his face between the round mounds of his buttcheeks. Ready to amp up the excitement even more, Marko screws Dylan's ass, fucking him hard deep and fast until both men finally cum. A hard day at work, but fully satisfied.

You have received this email because you requested email updates from Falcon Studios Group be sent to: %%EMAIL_ADDRESS%%
This is an advertisement. %%PLUGIN_Unsubscribe: 183936-Unsubscribe%%
Please add reply@huntezine.com to your address book or safe senders list to ensure that these emails arrive in your inbox.
© 2021 Silver State Services, LLC. All Rights Reserved. HUNT eZine, 2176 Shattuck Ave, Berkeley, CA 94704

Records required to be maintained pursuant to 18 U.S.C. 2257 and
C.F.R. 75 are kept in the following location by the Custodian of Records:
Custodian of Records
2716 Shattuck Ave,
Berkeley, CA 94704