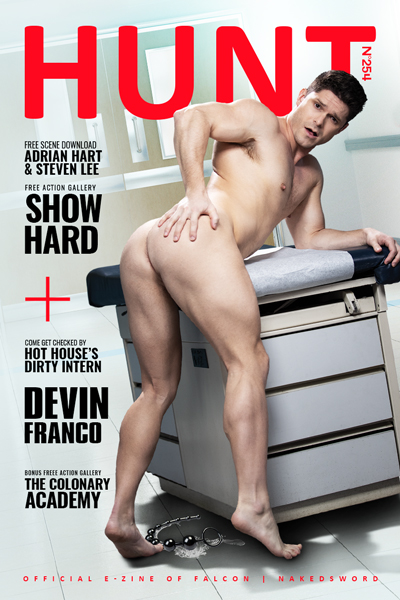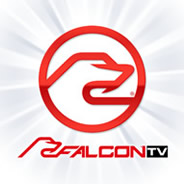 | | |
| --- | --- |
| | Check the listings in your Television Provider's Adult HD OnDemand Menu for: The Anal Outdoors, The OnDemand HD Release of Raging Stallion's Total Exposure 2 Austin Wolf, Ryan Rose, Andrew Stark & more! |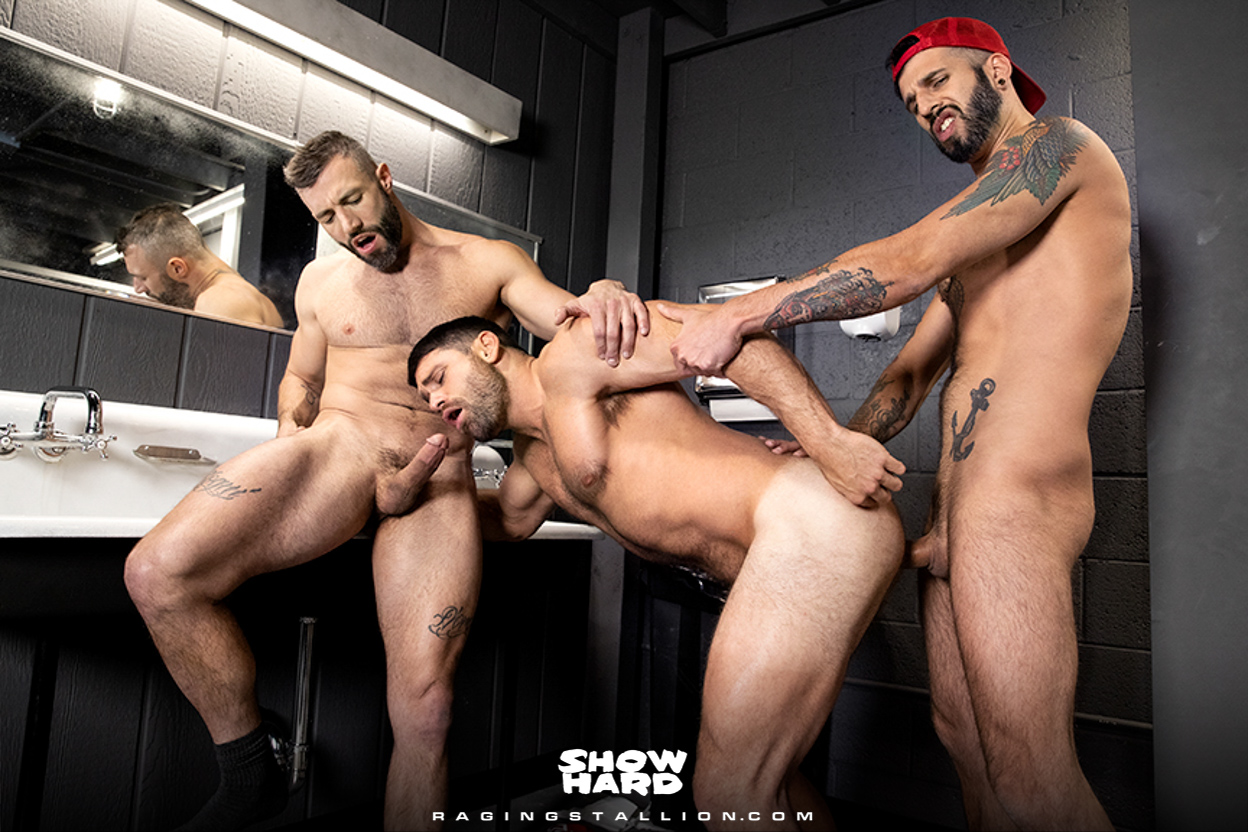 When youíve been out on the road for a while and need an intense release, you can find a seedy roadside rest stop, where the men inside SHOW HARD to signal theyíre ready for some hot, raw action. Award-winning director Tony Dimarco captures the raunchy bareback chronicles of spontaneous public restroom sex with eight hung and horny men eager to bust a nut. Beau Butler stops for a bathroom break and ends up getting his ass pounded deep by Sean Maygers. Married stud Kyle Connors cruises in a restroom and gets stuffed with Romeo Davisí uncut member. Drew Dixon is eager for cock and ends up taking a powerful pounding to his prostate when Sean Maygers gets to him. Vander Pulaski and Jake Nicola take public sex to a whole new level when they fuck on the car in the parking lot. Undercover cop Cole Connor has been staking out the restroom all along, but finally watching Beau Butler and Romeo Davis makes him abandon his post and join the hot action, which leads to Beau getting double-stuffed with cock from Agent Cole and Romeo. So come on, no one has to know. Pull over, come in and SHOW HARD for some hot raw action with the boys.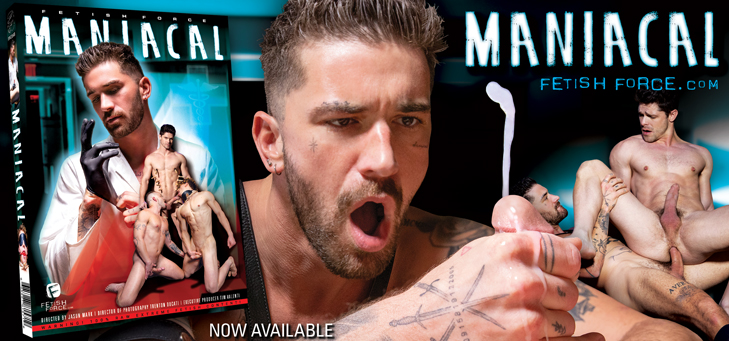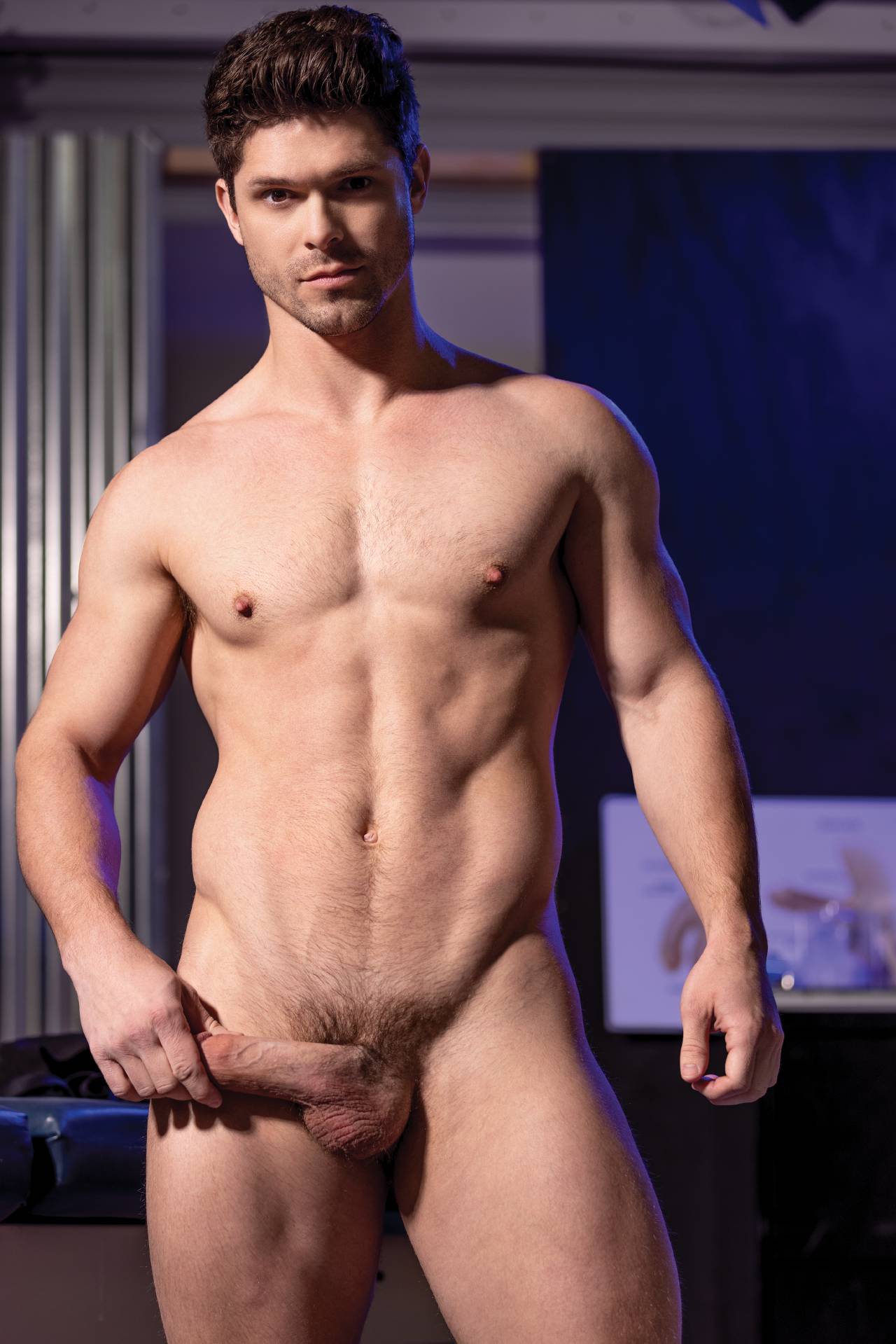 Award-winning, powerhouse Devin Franco has made a huge name for himself thanks to his dynamic sexual talents. Devin is famous for his extreme versatility, sexual capabilities, striking physique, stunning appearance and his mouth watering 8" cut cock. Fans of Franco can get a taste of what we mean in his latest Hot House release Dirty Intern, where he needs the doc's assistance removing tons of toys from his ass, and then turns around and bangs the doctor. When Devin isn't taking fists, giving them, drilling holes or getting plowed, this wildly popular star calls West Hollywood, CA his home. Since extending his Exclusive contract with Falcon|NakedSword, Devin has gone on to star in hits like Maniacal, for Fetish Force. The Colonary Academy for Fisting Central and Born To Porn, from Falcon Studios. It's obvious that superstar Devin Franco isn't going anywhere anytime soon, and, honestly we never want him to. Jump on the Devin Franco train and join us for his wild ride!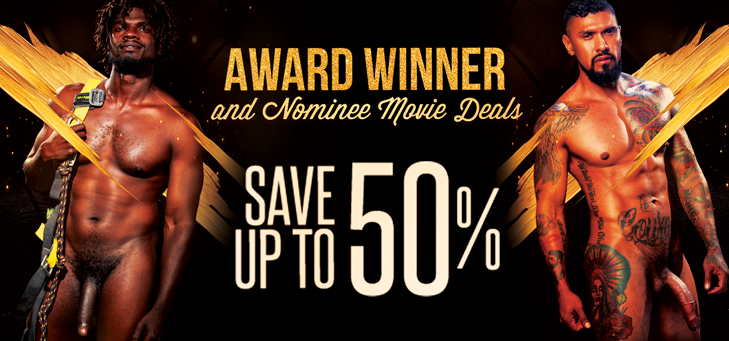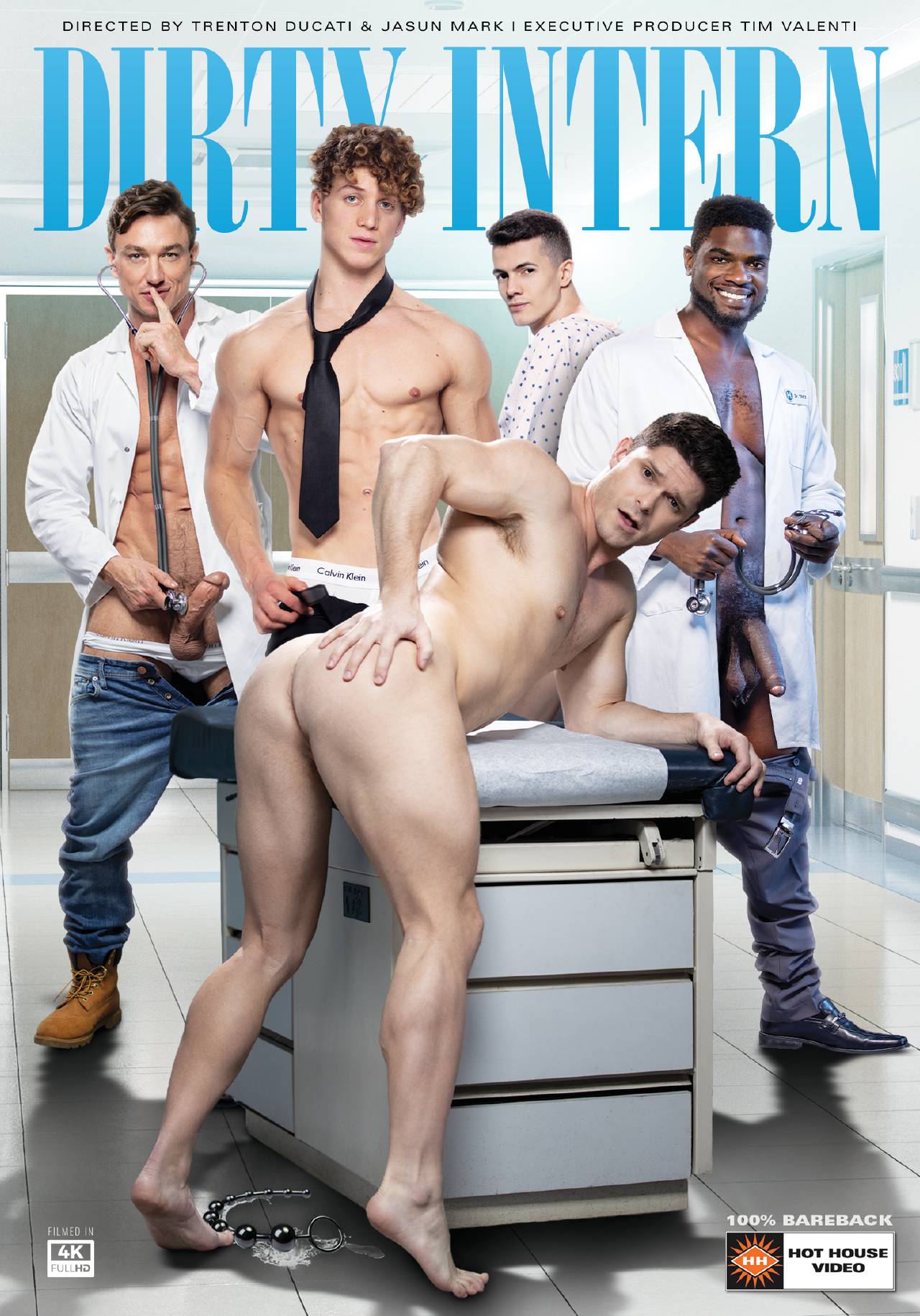 Come Get Checked By Hot House's Dirty Intern

Hot House today announced the release of their latest bareback medical feature, Dirty Intern, on DVD. The latest Hot House feature from directors Trenton Ducati and Jasun Mark is just what the doctor ordered as they team up to direct a star-studded cast and bring the ultimate medical office fantasy to life. The Dirty Intern DVD and Digital Downloads are now available on the Falcon|NakedSword Store.

Click Here to Read the Full Story




Hot Membership Site Updates Available Now!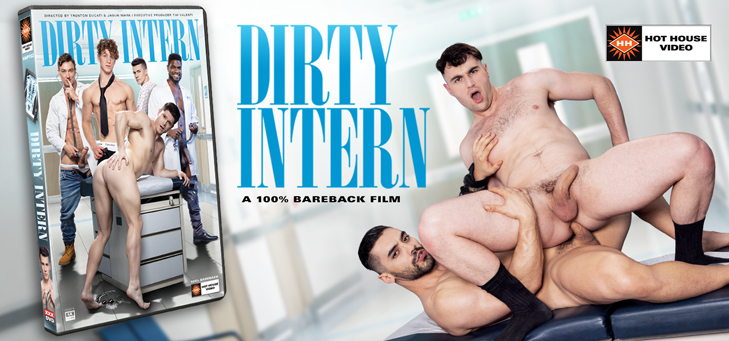 Hey HUNTer's,

Happy Memorial Day! Before you start the long holiday weekend, let's get into another issue full of new releases, free scenes, scorching galleries and more to kick off the festivities!
Get a check-up from Hot House's Dirty Intern over in Breaking News this week, with the release of the latest medical office bareback feature on DVD and Download.
Award-winning star of Dirty Intern, Exclusive Devin Franco draws you into his world in our Model Spotlight this issue.
SHOW HARD for the guys of Raging Stallion in our Free Action Gallery, featuring shots of the seedy, cum-filled rest stop action from the most recent Raging Stallion feature.
If one gallery wasn't enough, enroll over at The Colonary Academy in our Special Feature, and jerk it to the hole-stretching shots in the Bonus Free Action Gallery.
Fetish Force gets Maniacal in Studio News this week with an all-new, ultra kinky feature from co-directors Jasun Mark and Trenton Ducati. Superstar Cade Maddox works his cock in Eric Rey's hole to debut Dirty Intern on HotHouse.com. Finally, get to know one of our newest Exclusive hunks Cole Connor, in a tell-all Q & A.
Donít miss the Grabbys this weekend and donít miss your chance to grab a piece of porn history with our Award Winning & Nominated Movie Deals, featuring savings up to 50%. If you don't want a whole movie, you can check out the Award Winning & Nominated Scene Sale that has scorching scenes, also for 50% off. Finally, it's the final days of the Memorial Day DVD Clearance with full-length titles going for as low as $5.97Öends June 1, so act now.
Visit the doctor's office this week to watch your Free Scene Download featuring a filthy scene with Steven Lee and Adrian Hart from Dirty Doctor. Similar scenes can now be watched in the latest Hot House flick, Dirty Intern.
Celebrate,
The HUNT Men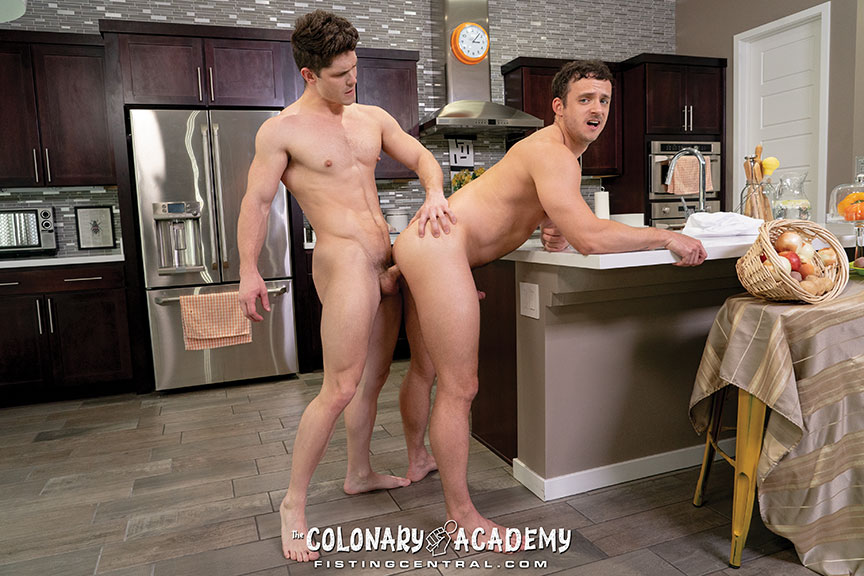 BONUS Free Action Gallery: The Colonary Academy
The chefs at The Colonary Academy arenít afraid to deliver hands-on instruction and get down and dirty in the kitchen. After performing some perverted cooking demonstrations, these kitchen pros are ready to show their audience that if you want to fully satisfy them, youíll need to include more than just sausage in your stuffing. With the help of award-winning fetish director Tom Moore, these four cooks are making it clear that the secret ingredient to any great recipe is a manís clenched fist. In the first kitchen demonstration of the day, chef Nate Grimes gives the audience a look at his special sauce that will help reveal assistant Devin Francoís bright red rosebud. Nate Grimes later punches the exposed rosebud back into Devin Francoís body and the stretched-out assistant returns the favor by using the chefís hole to show off his special technique. After utilizing his girthy cock to bareback the chefís ass, Devin Franco manages to make his thick, muscular forearm disappear inside of Nate Grimesí gaping hole. Chef Dominic Pacifico and assistant Josh Mikael are ready to get hands-on with their own stuffing recipe. Dominic Pacifico raws Josh Mikaelís eager asshole before the bottom hops onto the kitchen counter to ride the naked chefís large fist. When itís Dominic Pacificoís turn to get punched in the prostate by Josh Mikael, the assistant makes good use of his right fist and literally corn holes Dominic Pacificoís used ass. Josh Mikael continues to stretch out Dominic Pacifico until a hot serving of the chefís cum explodes all over his bearded face. The instructors at The Colonary Academy are ready to give you a stuffing lesson youíll never forget.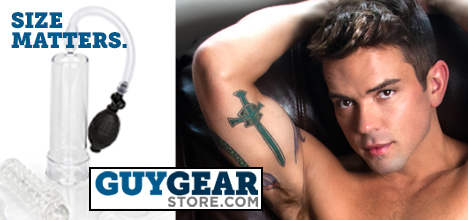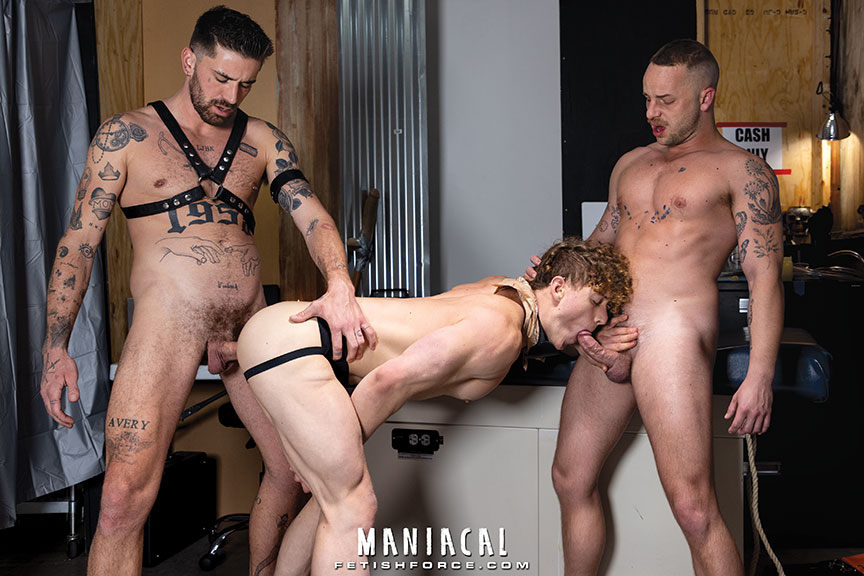 Get Maniacal with Extreme Gay Kink from Fetish Force - Fetish Force, the brand featuring the best of gay kink and fetish, has released its latest feature, Maniacal, on DVD. Co-directors Jasun Mark and Trenton Ducati assemble a kinky cast of four anything-goes studs who are eager to submit to punishment for the sake of getting off. The newest Fetish Force...
Read Full Story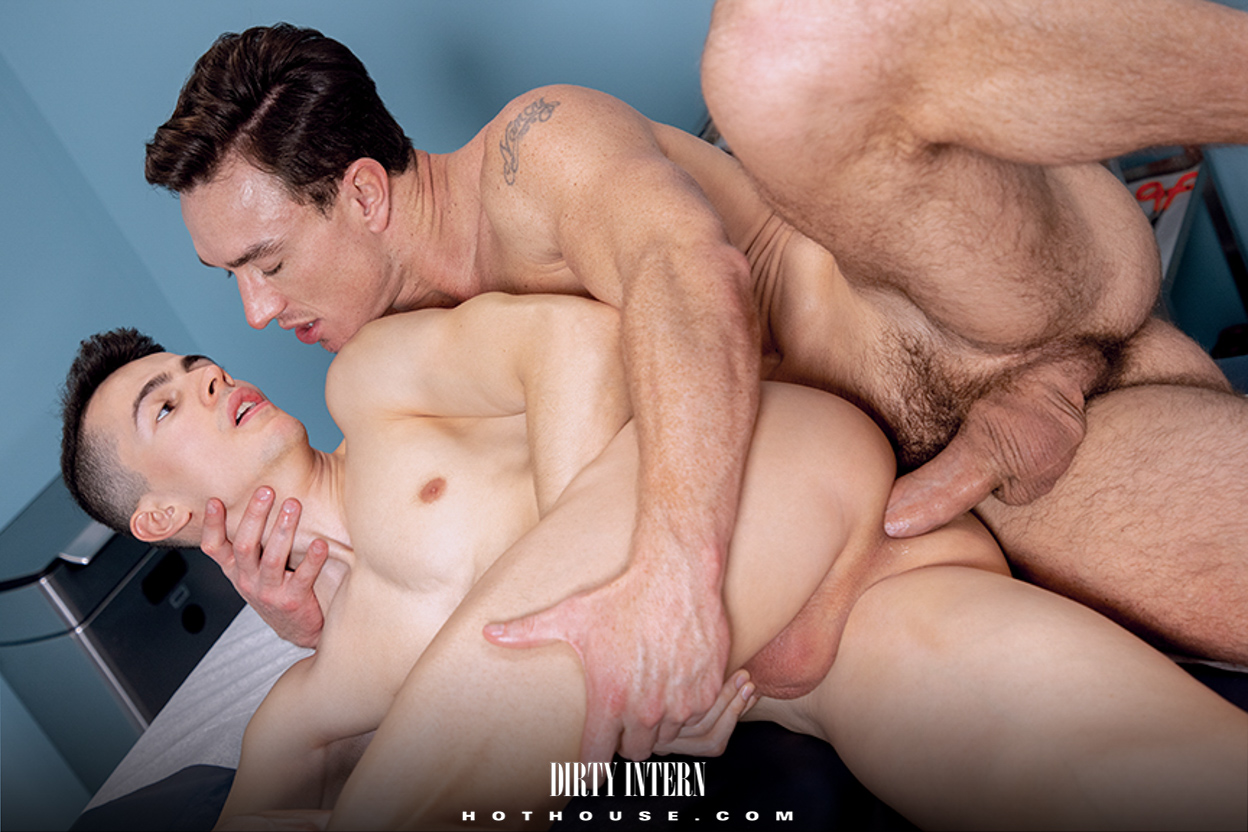 Exclusive Cade Maddox Opens Up Eric Rey in Dirty Intern Debut - HotHouse.com has announced the exclusive world premiere of the debut scene from their latest bareback medical feature, 'Dirty Intern'. Co-directorís Trenton Ducati and Jasun Mark, team up to shoot a scorching scene with Exclusive Cade Maddox, and sexy stud Eric Rey. The debut scene....
Read Full Story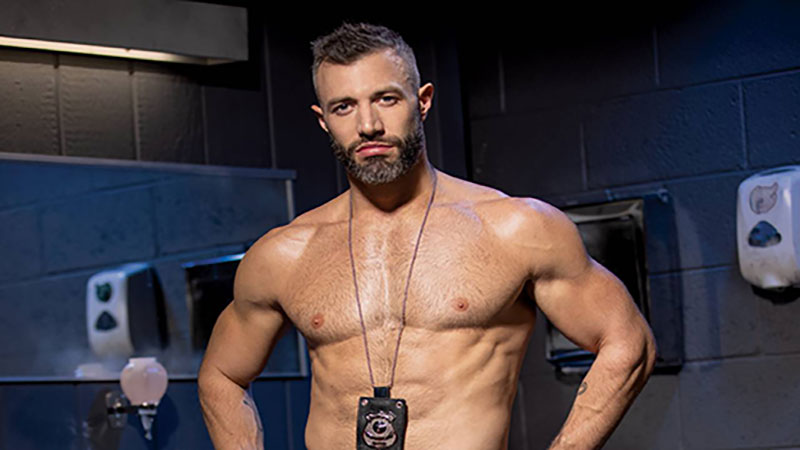 Q & A With Exclusive Star Cole Connor - In a tell-all Q & A, get to know Exclusive star Cole Connor, from his point of view. Director Steve Cruz sits down with the rising star to give fans a different look into his life as a pornstar and beyond.†
Read Full Story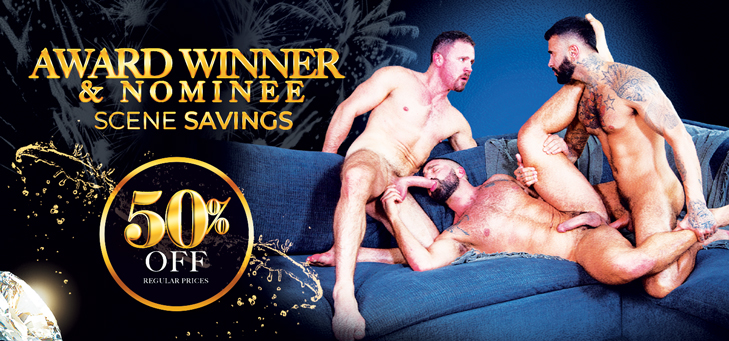 Adrian Hart & Steven Lee from Dirty Doctor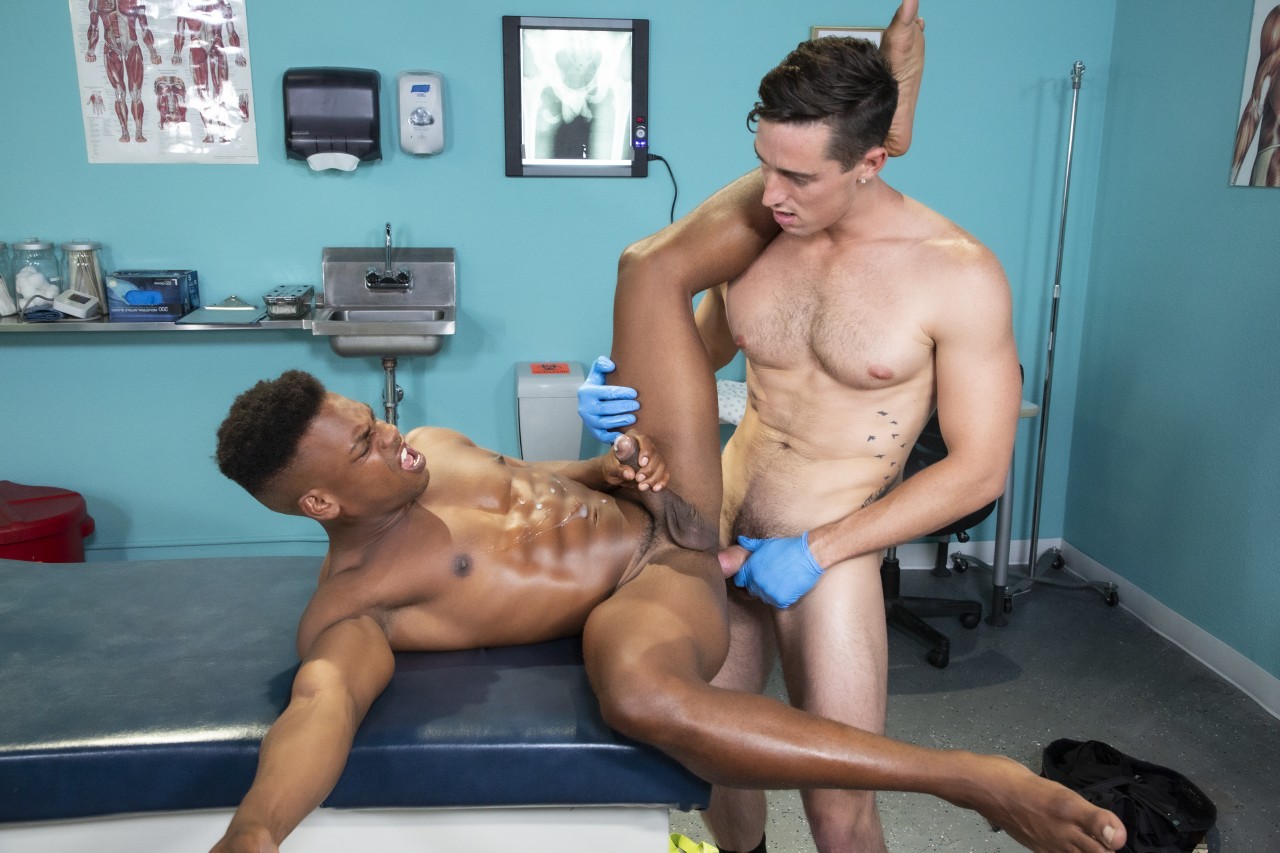 When Adrian Hart stops in for an exam, the RN asks him to change into a gown but Adrian declines. To Adrianís surprise, Dr. Steven Lee is filling in for his usual doctor that day. Dr. Lee assures his patient heís more than qualified for the job so Adrian bends over to give the Doc a closer look at his hole. When Adrian loses his shorts, Steven starts to work a few different toys and instruments into Adrianís ass to warm him up for the deeper examination to come. With each probe that Steven presents, Adrianís hungry hole swallows them all eagerly. Sensing he wants something bigger in his crack, Steven licks Adrianís hole to prepare it for his raw cock. Before the Doctor gets deep inside his patient, Adrian turns around to feed Steven his uncut meat. Now that Steven is rock-hard, he lays Adrian back on the table and slams his big dick deep into the willing stud. After some bareback, hole-stretching pumps from the Docís cock, Adrian wants Stevenís meat down his throat one more time. Adrian slurps up the horny doctorís pole before getting bent over and fucked over the exam table. When neither can hold back any longer, Adrian switches to his back to jack out his load that erupt from his cock in thick ropes landing on his heaving abs. Seeing Adrian covered in cum sends Steven into a frenzy, and he adds his load to the mix, busting all over Adrianís abs.




You have received this email because you requested email updates from Falcon Studios Group be sent to: %%EMAIL_ADDRESS%%
This is an advertisement. %%PLUGIN_Unsubscribe: 183936-Unsubscribe%%
Please add reply@huntezine.com to your address book or safe senders list to ensure that these emails arrive in your inbox.
© 2021 Silver State Services, LLC. All Rights Reserved. HUNT eZine, 2176 Shattuck Ave, Berkeley, CA 94704

Records required to be maintained pursuant to 18 U.S.C. 2257 and
C.F.R. 75 are kept in the following location by the Custodian of Records:
Custodian of Records
2716 Shattuck Ave,
Berkeley, CA 94704