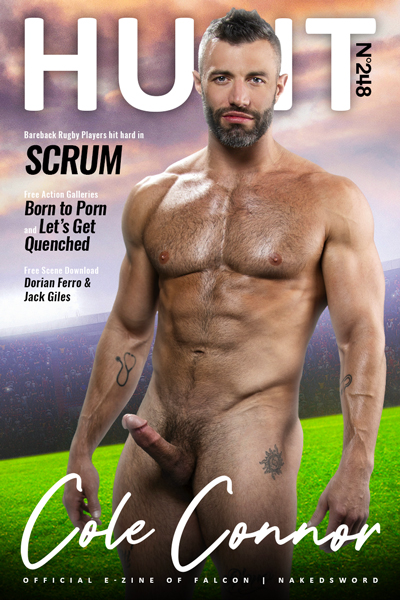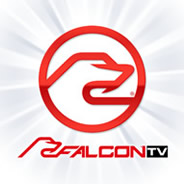 | | |
| --- | --- |
| | Check the listings in your Television Provider's Adult HD OnDemand Menu for: Hot Skier Anal Screw, The OnDemand HD Release of Falcon Studios' The Chalet starring Skyy Knox, Peter Annaud, Colton Reece & more! |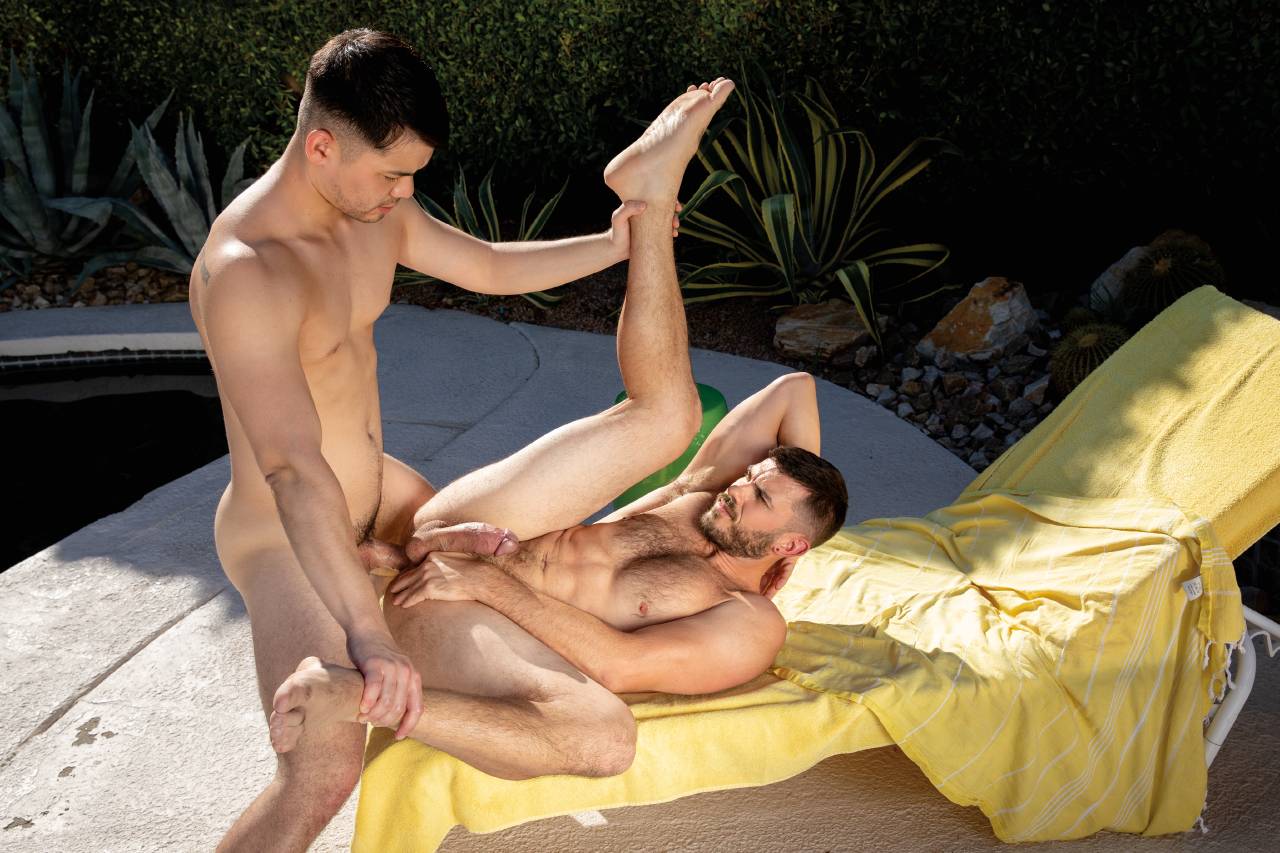 REEL MEN SHARE THEIR REAL LIVES Nine gorgeous naked men take you backstage on a live set and show you, unapologetically, who they are in a behind-the-scenes documentary-style erotic feature that focuses on the real lives of porn performers. These award-winning, stunning superstars were Born To Porn, and they open up fully in this compelling and 100% satisfying bareback Falcon feature! Co-directors Steve Cruz and Leo Forte dive deep into the lives of these porn stars and explore their motivations for performing, its impact on their lives and the pros and cons of navigating that territory in a fast-changing world where social media is the driving force. Each scene gives you more insight and raw and intense views of these statuesque guys in full energized action. Cade Maddox gets his award-winning cock drained by Adrian Hart while the cameras roll poolside. Newcomer Jimmy West gets bent over and stretched by Devin Trez' uncut member. Zario Travezz gets his hole dominated by Colton Reece. Devin Franco gets DP'd by Nic Sahara and Devin Trez. Colton Reece returns to slam Vander Pulaski's eager crack. The connections are intimate, the interactions, authentic. And, the sex is pure fire! When you're Born To Porn, you can't just rest on handsome! You work hard on your body, and you fuck furious for the fans!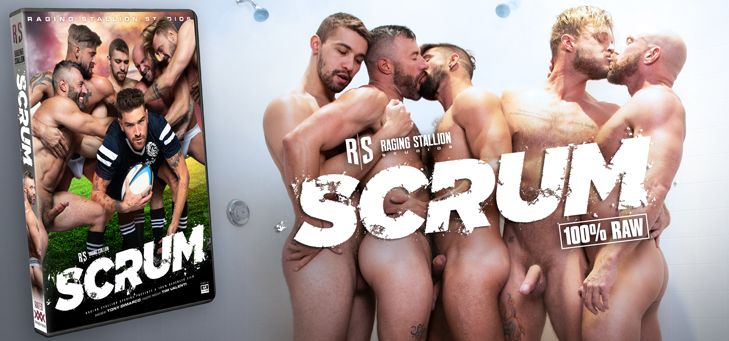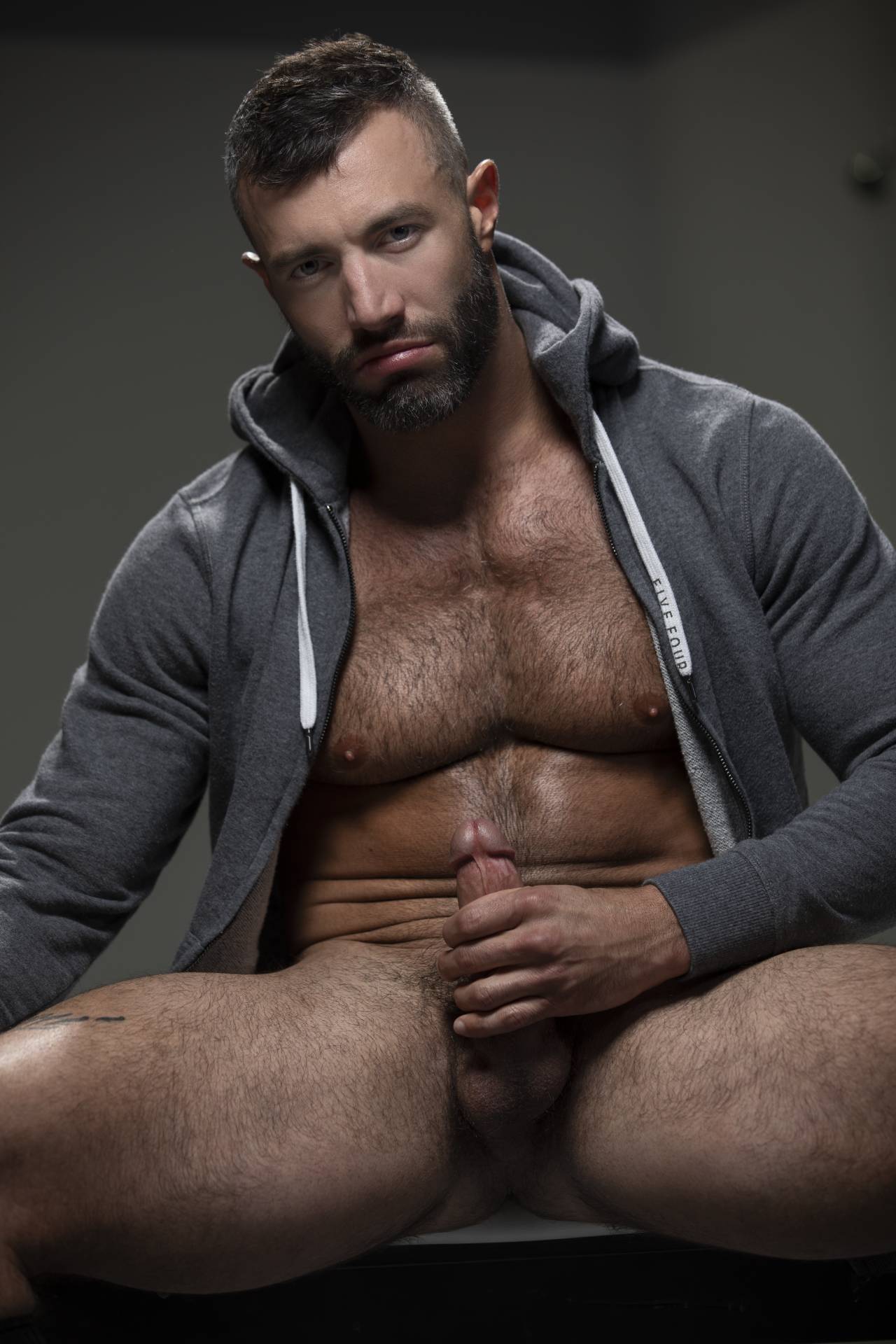 It's time for the world to get familiar with Exclusive newcomer, Cole Connor. Cole has made his epic debut in the high-profile Raging Stallion blockbuster, SCRUM. With steely, penetrating blue eyes, salt and pepper hair and a ripped, athletic physique dusted with the perfect amount of body hair, Cole Connor ranks high among the hottest men to ever be introduced to gay porn fans. A truly versatile performer with a thick, sizable, cut cock and stacked ass, this 5'10" hunk weighs in at a solid 185 pounds. You'll also be able to check him out in the upcoming Hot House feature, Capitol Affairs, and he just wrapped another hot Raging Stallion feature. Now that you're up to speed, don't wait any longer! Grab the latest Cole Connor scene and get to jerking!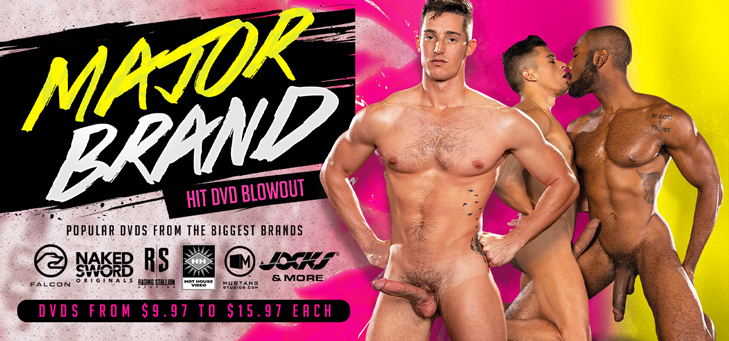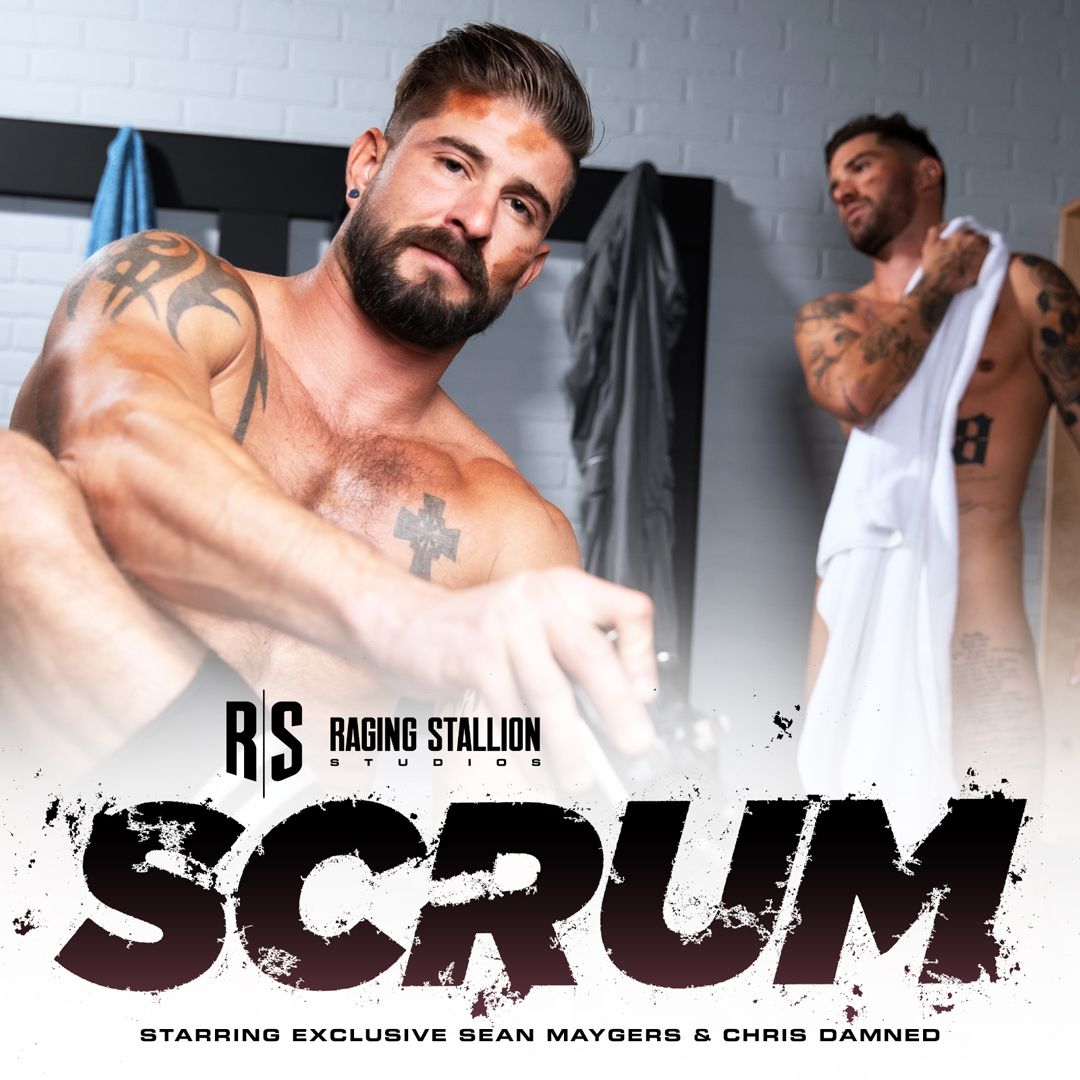 Bareback Rugby Players Hit Hard in SCRUM

Raging Stallion, the site featuring rugged men and raw action, has announced the release of their newest bareback feature, SCRUM. Get ready for some serious locker room action and jock strapped, musky, raw release as director Tony Dimarco coaches a team of nine beefy, athletic hunks to take their competitive intensity from the field and let it energize the hot sexual action. SCRUM just hit the field on DVD and Digital Download on the Falcon|NakedSword Store.

Click Here to Read the Full Story




Hot Membership Site Updates Available Now!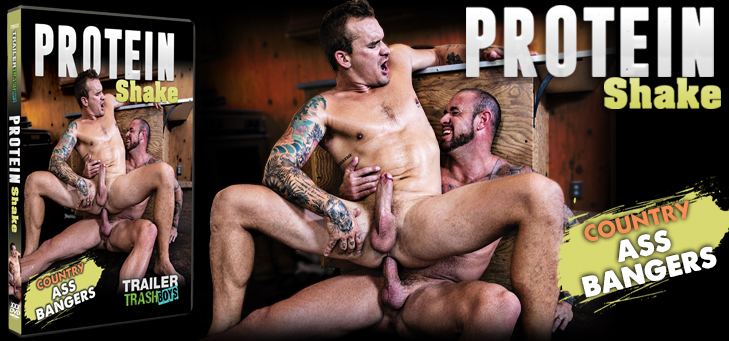 Happy March HUNT Studs,

Spring is on the horizon and so is scorching, all-new content! For now, get into the latest new releases and the hottest stories.
Slip on your jockstrap and meet the Raging Stallions in the shower for SCRUM, featuring hot rugby team action now in Breaking News.
Get to know stunning exclusive newcomer and star of SCRUM, Cole Connor, in our Model Spotlight this issue. Learn where to find him next and peep his scorching action images.
Find out why our men were Born To Porn with our Free Action Gallery featuring the sun-soaked action shots from the latest Falcon hit, and enjoy a BONUS Free Action Gallery from Let's Get Quenched! as our Special Feature.
This week in Studio News, fans get the opportunity to nominate their Falcon|NakedSword favorites for the 2021 Grabby & Prowler Awards. Make sure your voice heard to ensure your favorite has a chance to win! Then, NakedSword Weekends kicks off Indie Month with the free movie, I Want Your Love. Finally, new release titles from BelAmi are now available on the Falcon|NakedSword Store. Get these scorching full-length features before they are gone!
Careful, the deals in our Best Selling Scene Steals are smoking! Score the best scenes for only $3.95 each. Plus, don't miss the Raging Stallion Movie Download Discounts and Major Brand Hit DVD Blowout that end on Sunday, March 7.
Hit the locker room with Dorian Ferro and Jack Giles from Beef Squad in your Free Scene Download the week. Similar scenes can now be watched on the latest Raging Stallion bareback feature SCRUM.
Happy Fapping,
The HUNT Men





BONUS Free Action Gallery: Let's Get Quenched!
Pack your bags and Let's Get Quenched! with the men of Falcon under the scorching California sun for some bareback, poolside fun. Award-winning director Steve Cruz makes a splash with nine ripped studs for some hot, raw fun. Tristan Hunter takes a bare poolside ride on Cade Maddox's thick cock. After a dip in the pool, Gus Del Rey takes Devin Trez's pole in multiple positions ending with a stomach covered in cum. JJ Knight takes turns probing Tristan Hunter and Johnny Ford's holes until Tristan is left covered in their loads. Lucas Leon takes a ride on Devin Franco's thick cock until both of their balls are drained. A dip in the pool with Cade Maddox and Zac Snow turns into a rough, bareback poolside pounding. So, come on! What are you waiting for? Let's Get Quenched!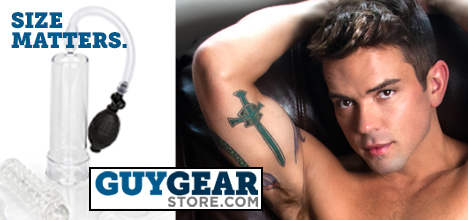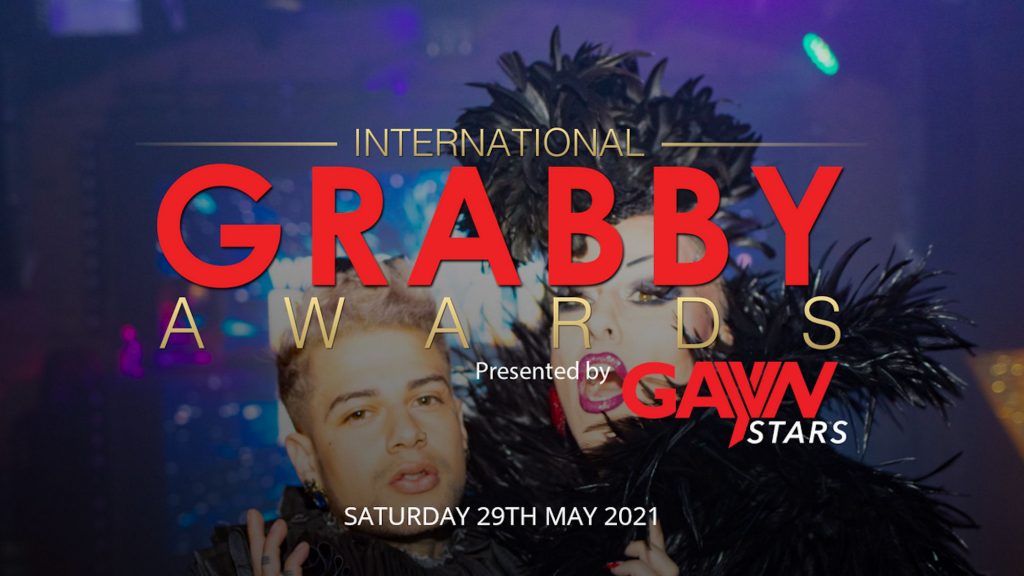 Nominate Your Favorite Falcon|NakedSword Hits! - In 2021, the Annual Grabby Awards and the Prowler Awards announced both ceremonies will be combined into one big event celebrating the best of the best in gay porn. ...
Read Full Story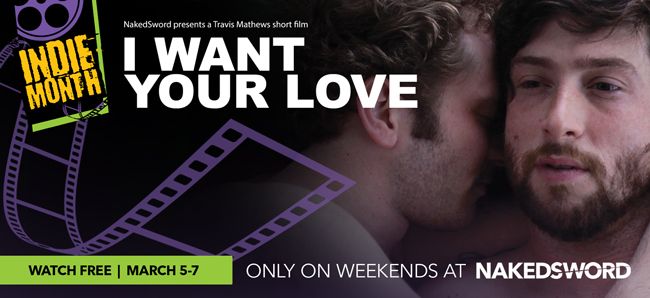 Indie Month Begins with I Want Your Love On NakedSword Weekends - Weekends at NakedSword kicks off Indie Month with the critically acclaimed short, I Want Your Love, streaming all weekend long for free only on... 
Read Full Story


BelAmi Titles Now Available on the Falcon|NakedSword Store - Recently, Falcon|NakedSword began to sell new release BelAmi titles on the Falcon|NakedSword Store! Check out the...
Read Full Story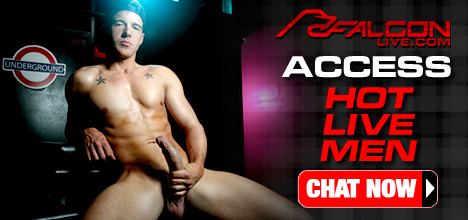 Dorian Ferro & Jack Giles from Beef Squad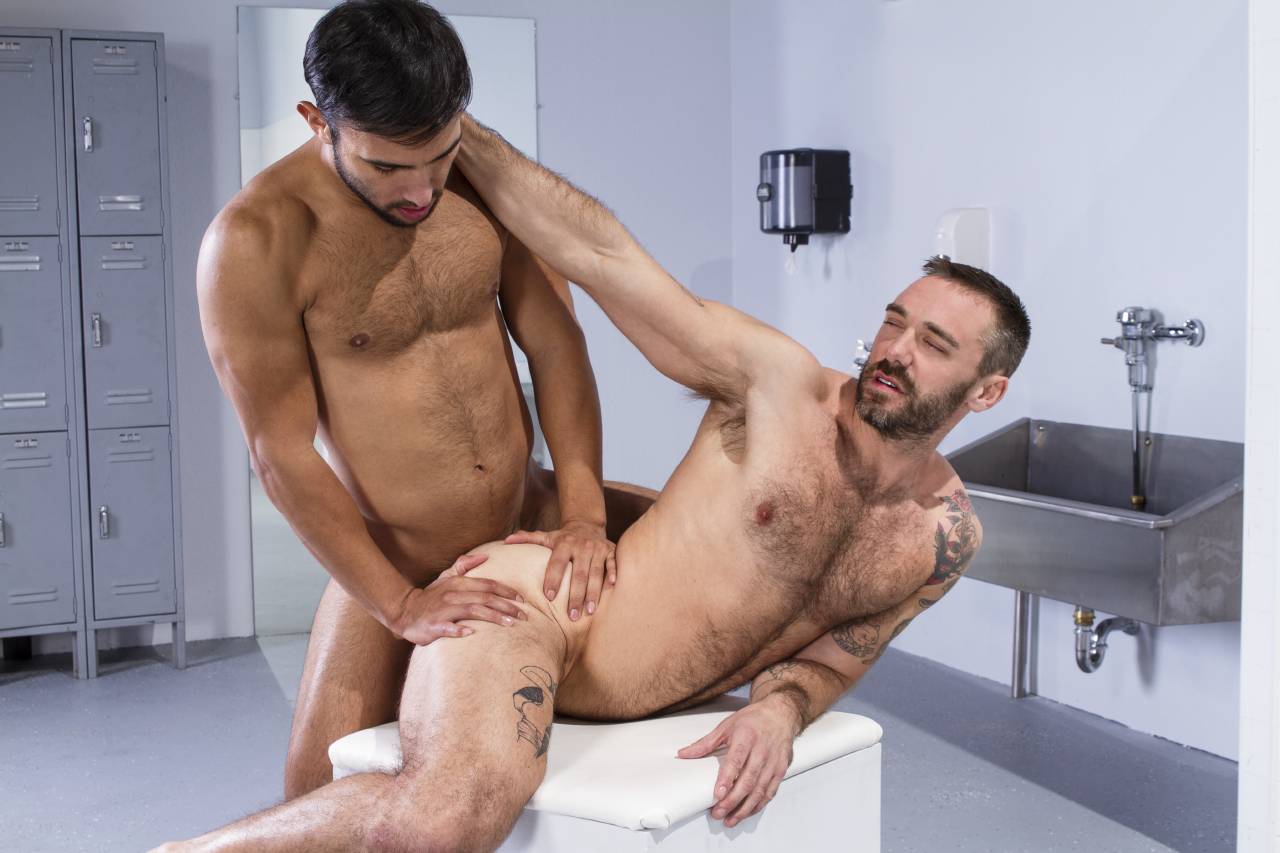 MVP Dorian Ferro and talented Jack Giles hit the showers with raging libidos after a rough game. All hands and tongues, they grasp and grope each other's arms and kissing deeply as water courses over their beefy, soapy bodies. Their chests are a tangle of fur, and hardened cocks poke out from where their pelvises jam together. Flesh tightly pressed, they back into the towel rack, never letting an inch of space divide their steaming bodies. Jack kneels to suck, his headed guided by Dorian's hand on his neck. While he's down there, Jack quickly directs his attention to Dorian's magnificent muscle-butt: perfectly-shaped and covered in hair. Keeping one fist clamped on Dorian's cock, Jack spreads Dorian's ass and slurps the hole with his tongue and massages it with his thumb. Dorian makes an assist by adding two of his fingers, and Jack savors licking the juices off of them. While Dorian's ass is always eager, his cock is mega hard and in need of release, so he makes an athletic move, bends Jack over and spears his ass from behind. Jack groans from complete sexual euphoria as Dorian pounds his ass. Jack takes it like a champion, reveling in every thrust from his teammate. He's edges hard and then gets on his knees to take every drop of Dorian's spooge in his mouth. After Dorian unloads, Jack swallows it all and sends his own wad down the drain.




You have received this email because you requested email updates from Falcon Studios Group be sent to: %%EMAIL_ADDRESS%%
This is an advertisement. %%PLUGIN_Unsubscribe: 183936-Unsubscribe%%
Please add reply@huntezine.com to your address book or safe senders list to ensure that these emails arrive in your inbox.
© 2021 Silver State Services, LLC. All Rights Reserved. HUNT eZine, 2176 Shattuck Ave, Berkeley, CA 94704

Records required to be maintained pursuant to 18 U.S.C. 2257 and
C.F.R. 75 are kept in the following location by the Custodian of Records:
Custodian of Records
2716 Shattuck Ave,
Berkeley, CA 94704