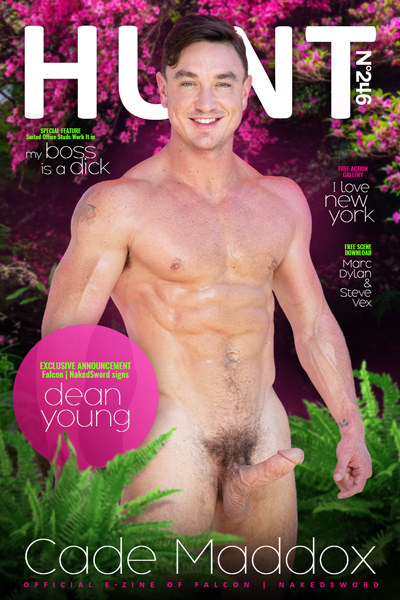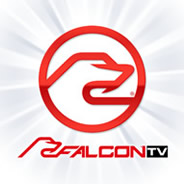 | | |
| --- | --- |
| | Check the listings in your Television Provider's Adult HD OnDemand Menu for: Nob Hill, The OnDemand HD Release of NakedSword Originals' NOb Hill starring Woody Fox, Alam Wernik, Timarrie Baker & more! |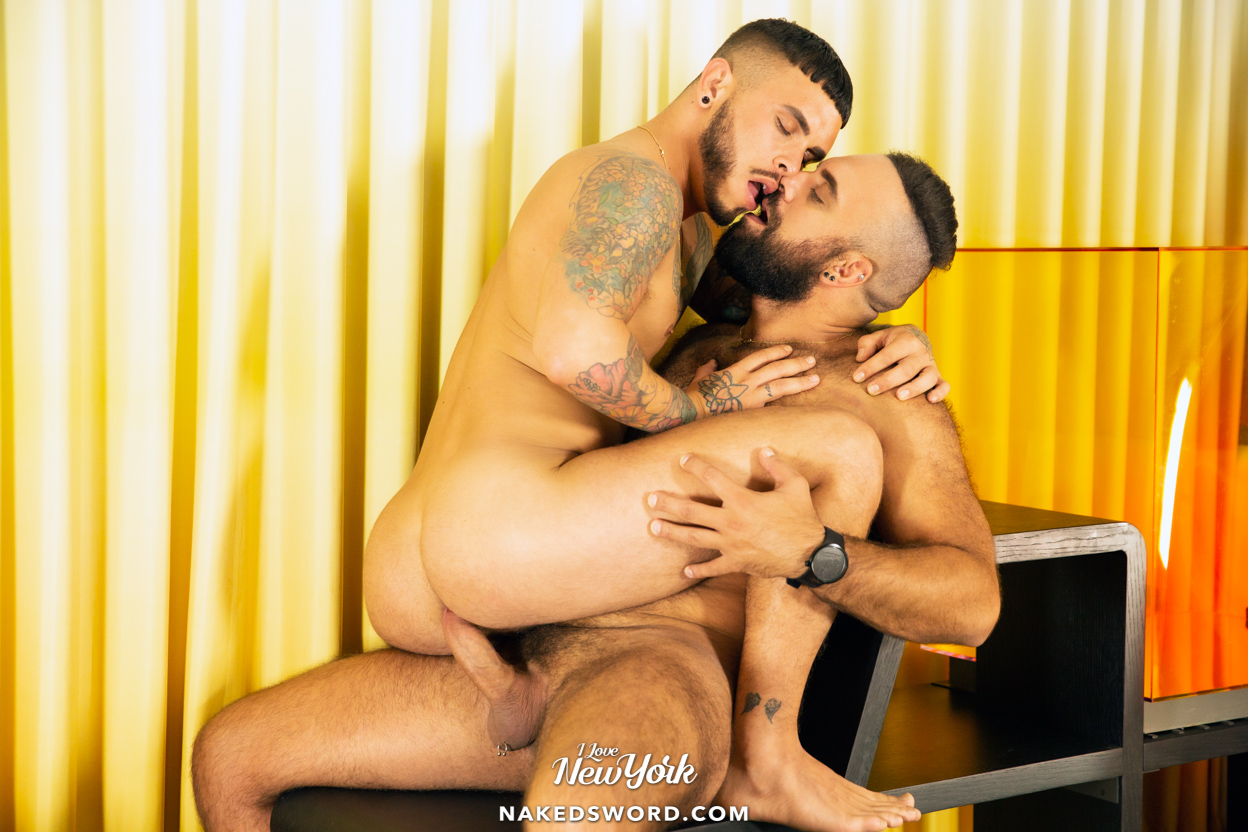 I Love New York is a journey around the city that never sleeps capturing the fine men who live there and the sexual energy that they experience! Award-winning blockbuster director Marc Macnamara takes on the Big Apple with eight raw and hung studs on a defining adventure full of captivating views and instense sex in the metropolis. After a day out in the city, roommates head home where Ricky Roman catches Ty Mitchell jerking off and takes the opportunity to stretch his ass. Floyd Johnson proposes to the love of his life Luca D'Amore before heading home for a romantic romp. Seth Knight and Elio Knight return from a night out biking under the city lights to raw fuck Seth's tight hole until the couple drains their balls. A day in the park playing soccer turns into a cock sucking, butt fucking frenzy with Max Konnor and Derek Cline. Go on the journey with these studs and get a taste of all this tantalizing city has to offer. You'll be saying I Love New York, too!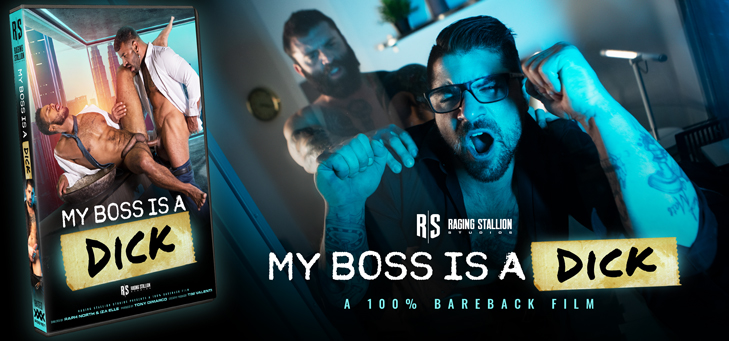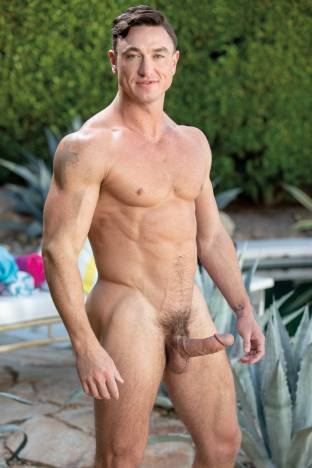 Less than two months in and 2021 has already been a successful year for stunning Exclusive Cade Maddox! Fresh off his win for 'Favorite Cock' at the 2021 GayVN Awards, Maddox renewed his Falcon|NakedSword Exclusive contract. From the very beginning of his career, Cade has wowed and captivated fans around the world with his explosive performances, exceptional huge dick and sculpted body, but what really sets him apart as a mega-star is his sweet, nurturing, Southern charm and demeanor. During the pandemic, Cade has focused on his fitness, his long-term partner and staying safe while encouraging his thousands of fans around the world to do the same. Most recently, Cade starred in the newest bareback Falcon hit, Let's Get Quenched!, and he stretched holes in Hot House's Towel Boy, Falcon's Mind Fuck, and BARE: Big Dicks and Bubble Butts from NakedSword Originals. So jump on, and enjoy another exciting year with Cade Maddox.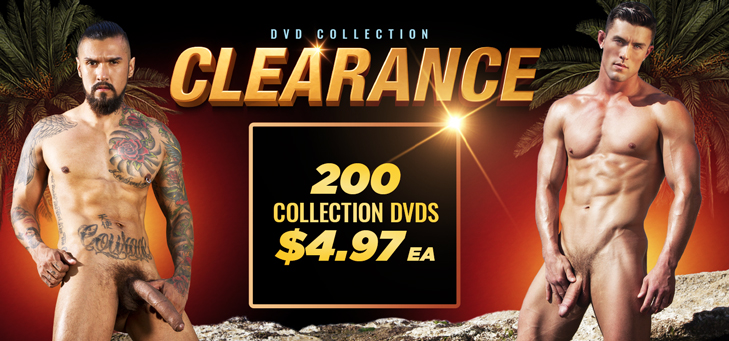 EXCLUSIVE ANNOUNCEMENT: FALCON|NAKEDSWORD SIGNS DEAN YOUNG

Falcon|NakedSword revealed today that they have secured an exclusive agreement with 22-year-old adult performer and internet sensation, Dean Young. Young will appear exclusively in the movies of Falcon|NakedSword.

Click Here to Read the Full Story




Hot Membership Site Updates Available Now!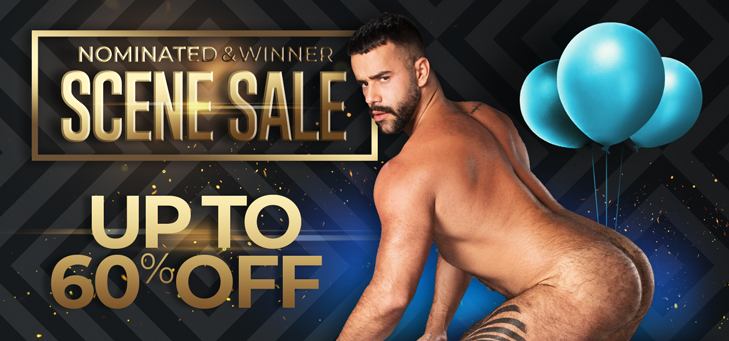 Hey HUNT Studs,

The editors of HUNT have been hard at work to bring you another overflowing issue of free content, new scenes, exclusive signings and so much more. Come with us!
Breaking News features the all-new Exclusive signing of fresh-faced Irish star, Dean Young.
We turn the focus onto 'Favorite Cock' winner and all around good guy Cade Maddox in Model Spotlight this issue. Catch up with the ripped superstar and stroke one out to his free action gallery.
Speaking of a Free Action Gallery, drain yourself to the hottest action shots from NakedSword Originals' latest bareback feature, I Love New York.
Don't you hate when your boss rides your ass? Check the Special Feature for managers who pounds some hot ass in Raging Stallion's My Boss Is A Dick.
In addition to the new signings, award-winning Josh Moore and Colton Reece have renewed their exclusive agreements at Falcon|NakedSword, and you can read all about it in Studio News. Then, Club Inferno releases Daddy's Fist on DVD & Downloads. Finally, Markus Kage & Teddy Torres debut My Boss Is A Dick, on RagingStallion.com.
Who doesn't love a good clearance rack? Pop into the Collection DVD Mega-Clearance, and choose from 200 collection DVDs for only $4.97. Then, play rough with our Super Sport Scene Sale, where you can score scenes for only $2.95 each. Plus, it's the final weekend for the Nominated & Winner Scene Sale with half off savings and the Massive Meat Movie Download Deals, which features big dick movie download for only $12.95 each.
Marc Dylan and Steve Vex cause an HR nightmare at the office in the Free Scene Download the week, featuring a scorching scene from Suited For Sex. You can watch studs go out it while on the clock in the latest bareback feature from Raging Stallion, My Boss Is A Dick.
Happy Stroking,
The HUNT Men





Suited Office Studs Work It in My Boss Is A Dick
Raging Stallion, the award-winning studio featuring rugged men and raw action, has announced the release of their newest bareback feature, My Boss Is A Dick. Directors Iza Elle and Raph North are the directors of HR here at this seedy office where horny colleagues and bareback bosses settle their issues with their cocks and holes. My Boss Is A Dick just clocked in on DVD and Digital Download from the Falcon|NakedSword Store.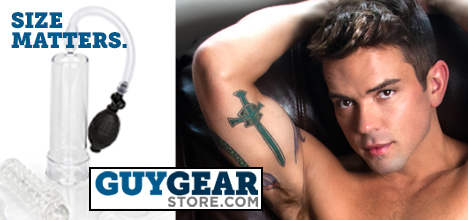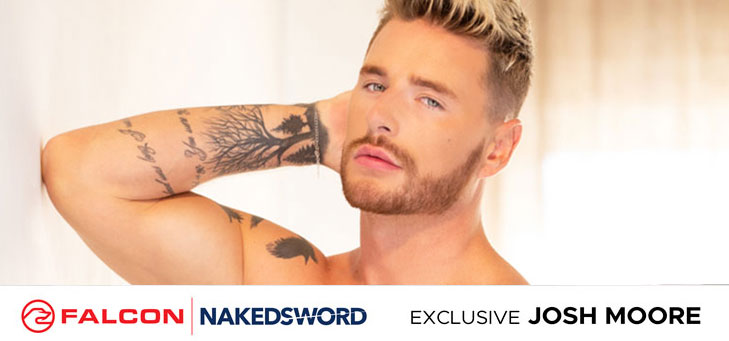 Superstar Josh Moore Renews Exclusive Contract with Falcon|NakedSword - Falcon|NakedSword, world's largest producer of gay porn, revealed today that it has renewed its exclusive agreement with adult superstar...
Read Full Story

Daddy's Fist Rules in New Club Inferno Release - Club Inferno, the Falcon|NakedSword brand featuring gay muscle men in extreme gay porn and hardcore fisting videos, has released their latest all-raw feature, Daddy's Fist, on DVD. Gear up with world-class Fisting and Fetish director Tom Moore, who has assembled six of the hungriest holes eager to get...
Read Full Story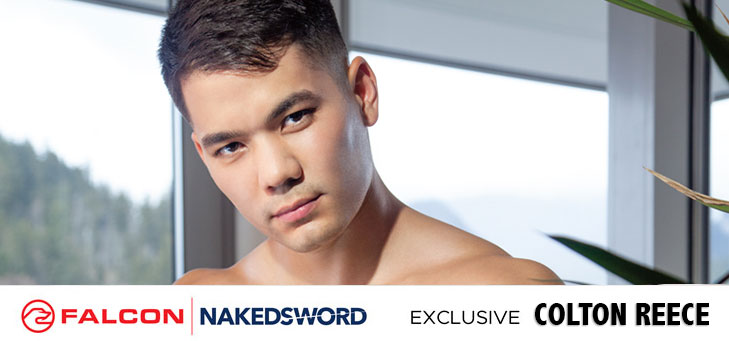 Colton Reece Extends Exclusive Agreement with Falcon|NakedSword - Falcon|NakedSword revealed today that popular breakout star, Colton Reece has extended his exclusive agreement with the world's most prolific producer of quality...
Read Full Story

My Boss Is A Dick World Premieres On RagingStallion.com - RagingStallion.com, Falcon|NakedSword's site featuring rugged men and raw action, announced the release of the first update from the upcoming bareback feature, My Boss Is A Dick. The debut debut scene stars fan favorites Teddy Torres and Markus Kage...
Read Full Story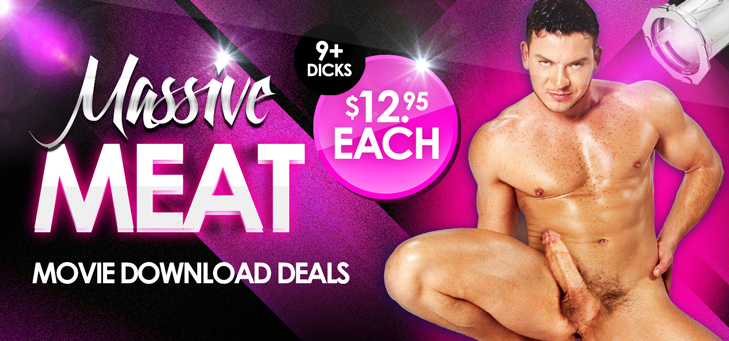 Marc Dylan & Steve Vex from Suited For Sex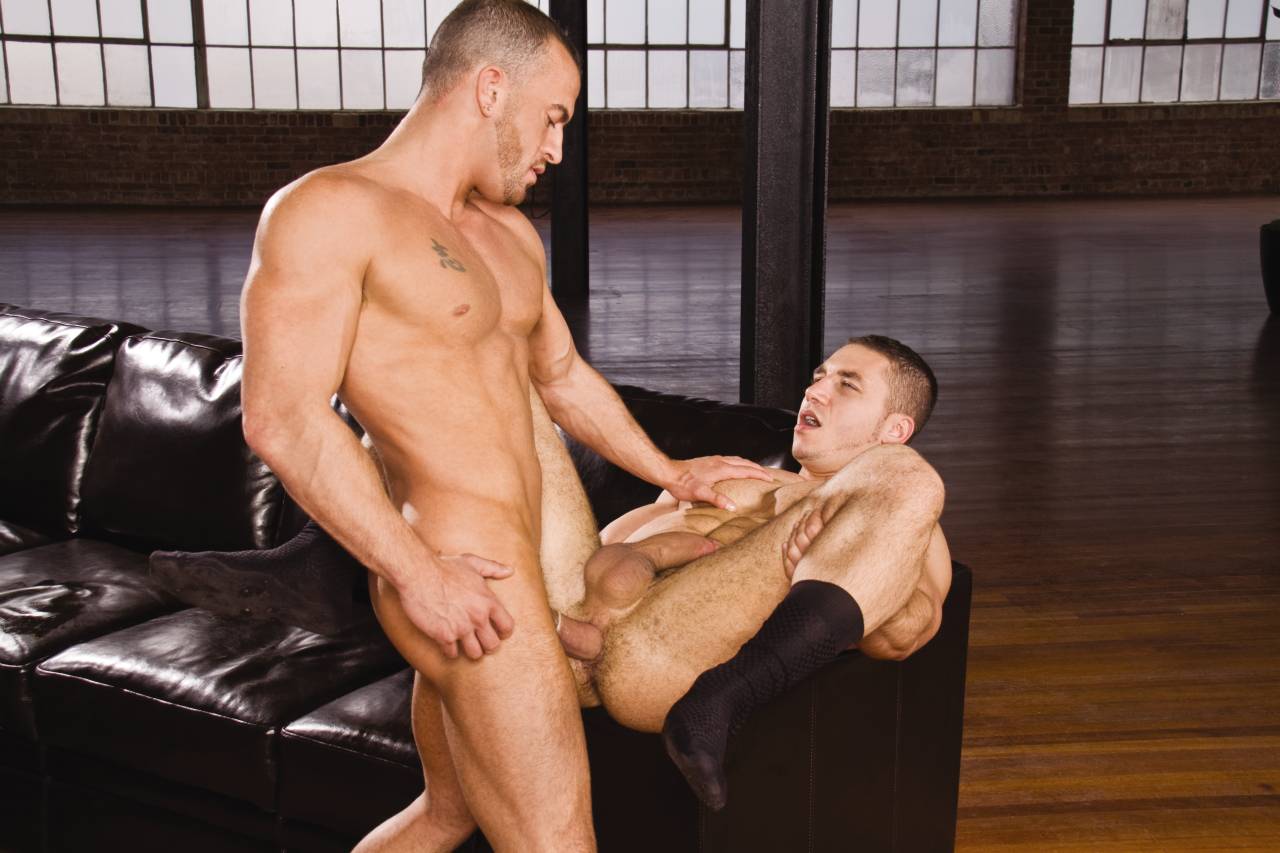 All suited up and horny as hell, Steve Vex and Marc Dylan get things moving fast. Both men are ready for some carnal expenditures so as primary agent, Steve begins by devouring his partner's big throbbing asset. He soon demands a return on his investment and the men trade places with Marc deepthroating Steve's cock down to the base. Another turnover ensues and Steve has Marc shivering with excitement as he blows him some more and eats out his furry ass. Now ready for intensive anal takeover, Steve stretches Marc's cheeks apart and screws him with his power pole. He continues to fuck non-stop as Marc lays his muscled body down, rocking back and forth with every jab. Marc grabs ahold of his erect dick and jerks himself off until he shoots his wad. Steve then pulls out and cums, mixing his spooge with Marc's hefty deposit and both feel satisfied and completely liquidated.




You have received this email because you requested email updates from Falcon Studios Group be sent to: %%EMAIL_ADDRESS%%
This is an advertisement. %%PLUGIN_Unsubscribe: 183936-Unsubscribe%%
Please add reply@huntezine.com to your address book or safe senders list to ensure that these emails arrive in your inbox.
© 2021 Silver State Services, LLC. All Rights Reserved. HUNT eZine, 2176 Shattuck Ave, Berkeley, CA 94704

Records required to be maintained pursuant to 18 U.S.C. 2257 and
C.F.R. 75 are kept in the following location by the Custodian of Records:
Custodian of Records
2716 Shattuck Ave,
Berkeley, CA 94704