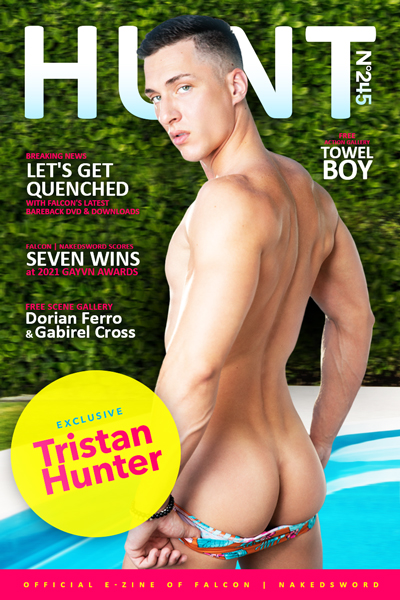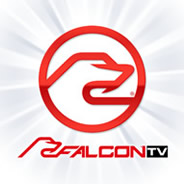 | | |
| --- | --- |
| | Check the listings in your Television Provider's Adult HD OnDemand Menu for: Rideshare, The OnDemand HD Release of Raging Stallion's Rideshare starring Riley Mitchel, Max Konnor, Austin Wolf & more! |










Hidden in the scorching desert of Palm Springs, you'll find a full-service, exclusive men's spa where an eager Towel Boy is ready to satisfy your every need. Soak up the sun and all of the bareback cum with co-directors Trenton Ducati and Jasun Mark, and their sizzling roster of eight horny California hunks. As Cade Maddox is getting a massage from Andy Taylor, they take a break to breed Andy's smooth hole. Dylan Hayes has just started his job at Max Konnor's resort, and is eager to prove with his mouth and hole, he's the right boy for the job. Logan Cross catches up to Austin Avery in the gym and gets his ass bred on the equipment. Massage therapist Arad Winwin helps Logan Cross with an injury before taking off his clothes and stretching his ass. Make your way to this exclusive, "full-service" spa, and let every Towel Boy deliver their pleasures.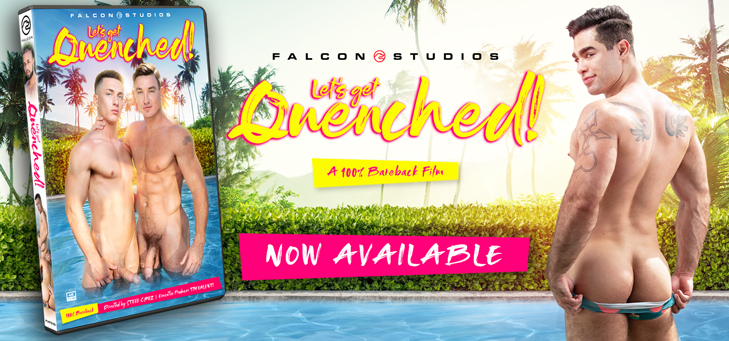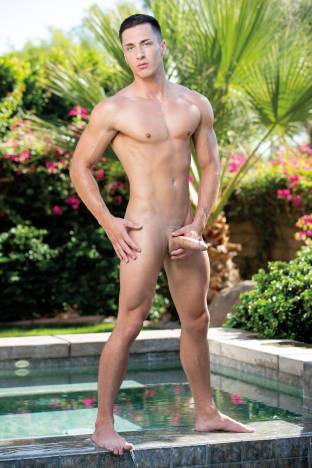 Tristan Hunter is one of the newest additions to the roster of Falcon|NakedSword Exclusives, and he's already proved that he fits right in! Since starring in Hot House's Hit The Mat in 2018, the Falcon|NakedSword execs kept a close eye on Tristan's growth and jumped at the chance to sign the stunning and talented stud. Hunter boasts a smooth and sculpted swimmers bod sporting an irresistible cock and insatiable ass. Most recently, fans can watch take a dip in Falcon's, Let's Get Quenched, out now on DVD & Downloads. Tristan also soaks up the sun and takes in the cocks in Towel Boy from Hot House and the frat house Falcon blockbuster, The Pledge. Now that you know a little more about Tristan Hunter, don't go anywhere as this striking hunk is just getting started!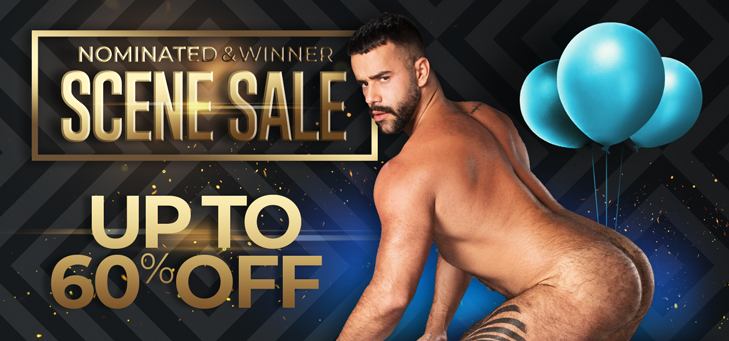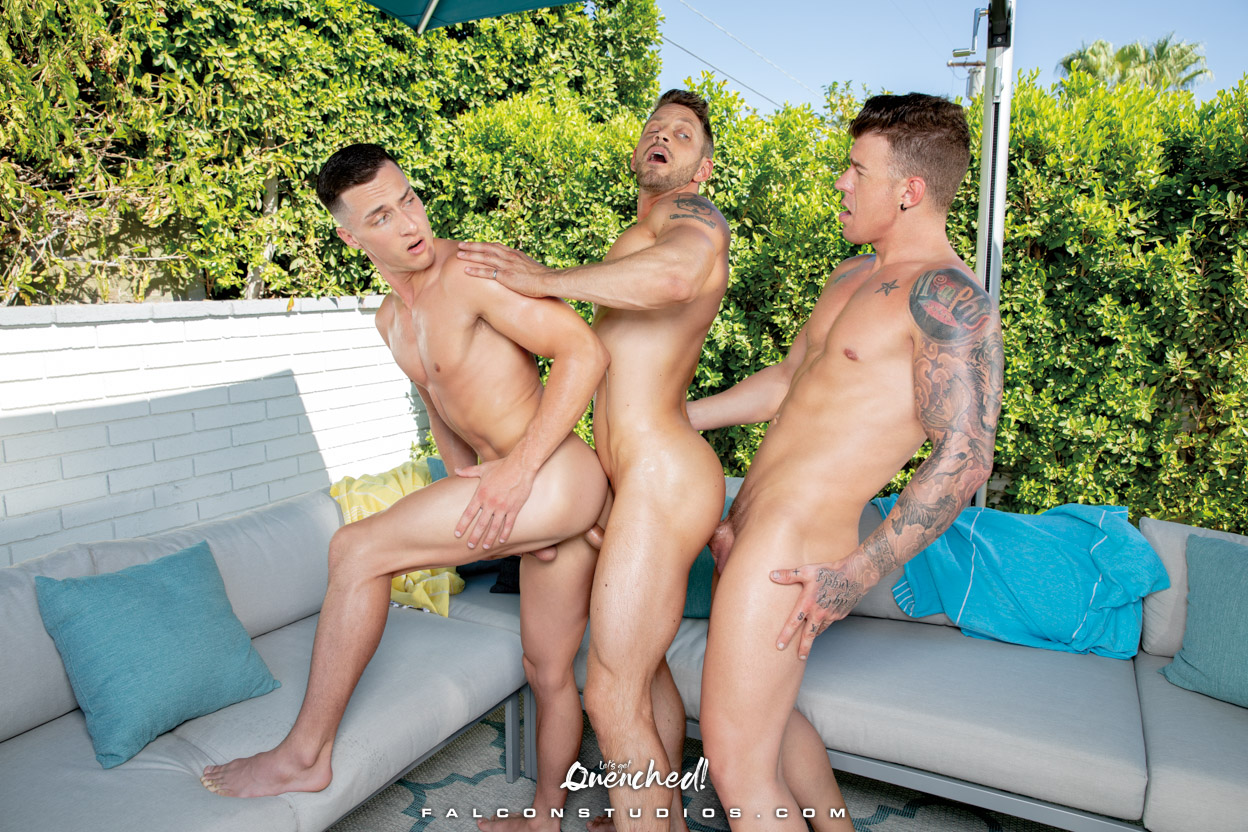 Let's Get Quenched with Falcon's Latest Bareback DVD & Downloads

Falcon Studios, the iconic producer of the world's hottest gay male porn, announced the release of its latest bareback pool feature, Let's Get Quenched, on DVD and downloads. Award-winning director Steve Cruz makes a splash with nine ripped studs for some hot, raw fun. Let's Get Quenched is now available on DVD and Digital Download from the Falcon|NakedSword Store.

Click Here to Read the Full Story




Hot Membership Site Updates Available Now!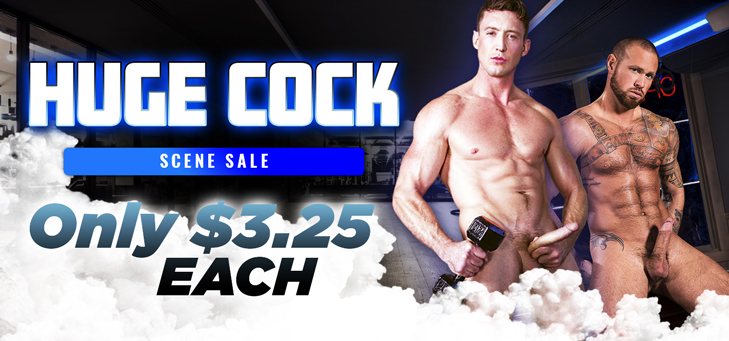 What's Up HUNTer's?

We here at HUNT feel like we've got a new outlook. So, we're celebrating with new releases, award wins, free scenes and more!
Falcon makes a major splash in Breaking News this issue with the DVD & Download release of their latest bareback poolside feature, Let's Get Quenched!
Get to know new exclusive and star of Let's Get Quenched!, Tristan Hunter in our Model Spotlight. Get up to date on one of Falcon|NakedSword's hottest studs and jerk it to his action images.
Hot House brings you a Towel Boy in the Free Action Gallery this issue. Check out the scorching action shots from their recent feature.
Falcon|NakedSword attended the virtual GayVN Awards this past Monday and came out on top! Read about all the wins in the Special Feature.
The award wins keep coming in Studio News as the Falcon|NakedSword brands are honored with four major awards at the 2021 XBIZ Awards. Then, Tristan Hunter makes his debut as an Exclusive riding Cade Maddox's raw cock in Let's Get Quenched! on FalconStudios.com
To celebrate our wins, we're piling on the savings! First, it's your last chance for our Awarded DVD & Movie Download Deals, featuring hundreds of titles up to 40% off. Also, be sure to check out the Nominated & Winner Scene Sale, featuring sexy scenes up to 60% off.
Gabriel Cross and Dorian Ferro get Heated in your Free Scene Download this issue. Scenes like it can now be stroked to on the all-new Falcon bareback feature, Let's Get Quenched!.
Talk Soon,
The HUNT Men





FALCON|NAKEDSWORD SCORES SEVEN WINS AT 2021 GAYVN AWARDS
Falcon|NakedSword and its exclusive models took home seven 2021 GAYVN Awards in a virtual ceremony Monday, January 18. Alec Mapa and Sherry Vine co-hosted the all-digital ceremony entirely focused on the gay porn industry, where the winners were announced in 29 categories.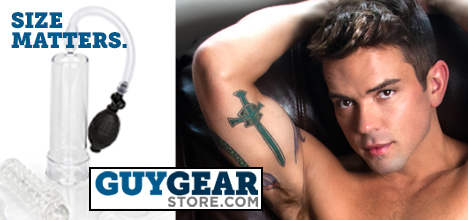 XBIZ AWARDS 2021 HONORS FALCON|NAKEDSWORD WITH FOUR MAJOR WINS - Falcon|NakedSword won four major awards at the XBIZ Awards 2021 in a historic live broadcast on XBIZ.tv last night. The virtual awards show honors the finest in adult entertainment across all genres in this annual event...
Read Full Story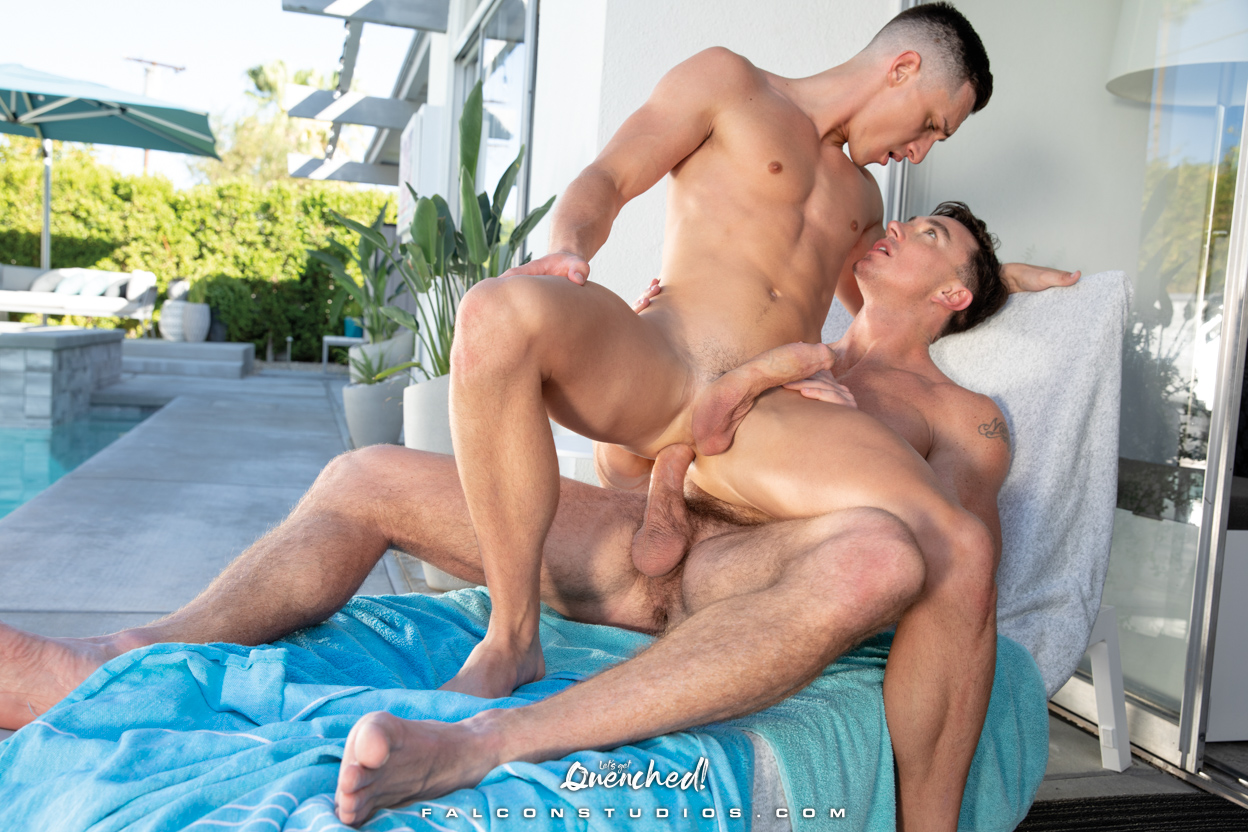 Exclusives Tristan Hunter & Cade Maddox Make A Splash In Let's Get Quenched Debut - FalconStudios.com announced today, the exclusive world premiere of the debut scene from their latest bareback feature, Let's Get Quenched. Directed by award-winner Steve Cruz, the debut update stars new Exclusive Tristan Hunter, with fellow Exclusive...
Read Full Story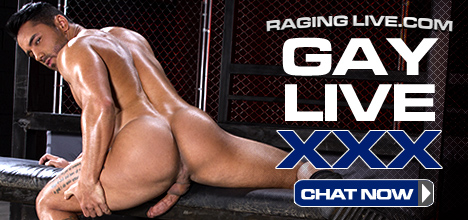 Gabriel Cross & Dorian Ferro from Heated, Part One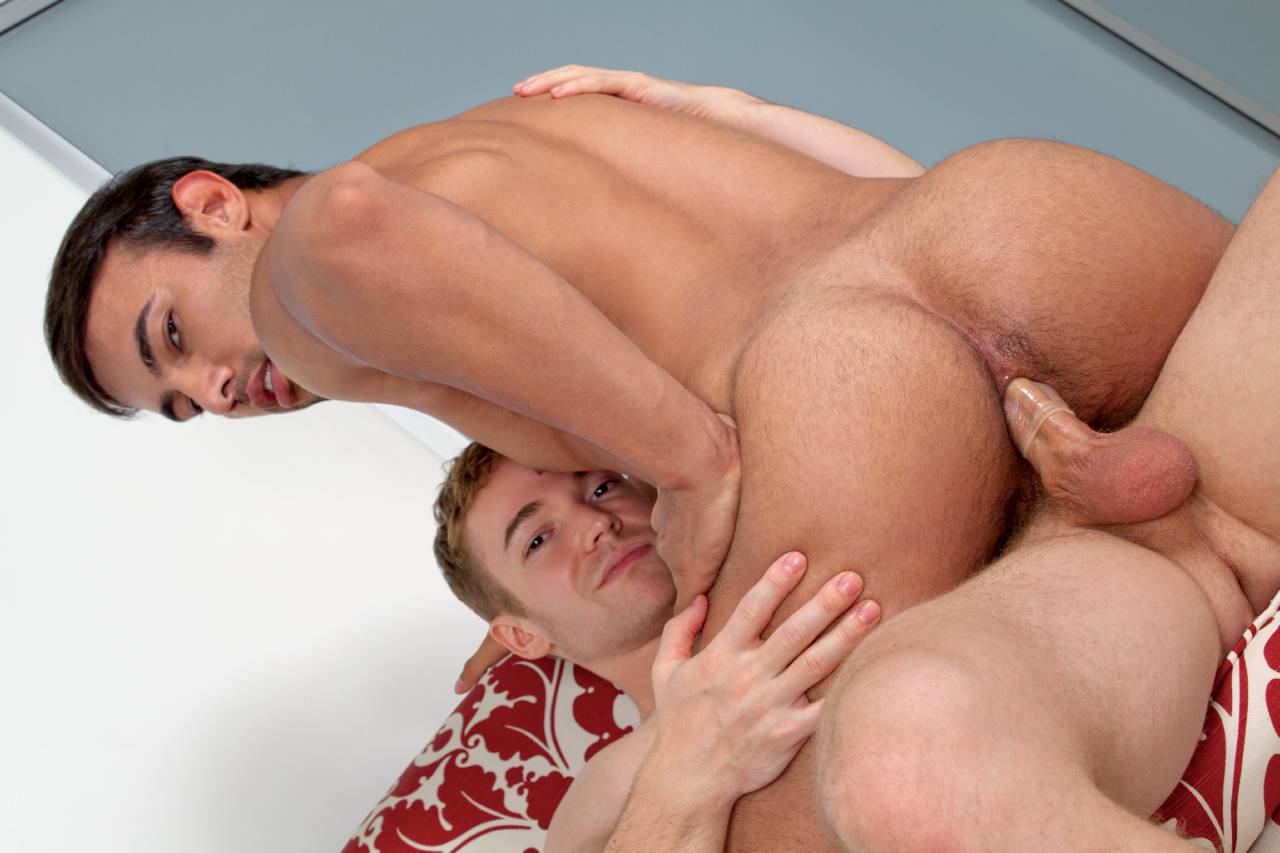 On his way to shower, Gabriel Cross is intercepted by Dorian Ferro, who asks if he wants to get dirty. Gabriel responds by dropping his towel and latching onto Dorian's nipples. Gabriel hops on the sink for Dorian to suck him, leaning back to display chiseled abs, rock-hard nipples, a faint scattering of body hair and red pubes. Dorian sucks like a rock star, putting his head, neck, lips and hands all into action. He shakes his muscular shoulders and swivels his hips. Gabriel thanks him with his tongue, first in Dorian's mouth, then in Dorian's gorgeous, smooth bubble-ass. Dorian spreads his cheeks with pride, awaiting the cock that will replace Gabriel's tongue. He gets it standing, squeezing his cock and balls, clenching his hole around Gabriel's dick. They grab a chair and Dorian sits on Gabriel's fat rod. Dorian spins, facing one way, then another, until they can't contain their cum. Dorian shoots all over himself and Gabriel takes aim at Dorian's face, blowing his wad on Dorian's tongue.




You have received this email because you requested email updates from Falcon Studios Group be sent to: %%EMAIL_ADDRESS%%
This is an advertisement. %%PLUGIN_Unsubscribe: 183936-Unsubscribe%%
Please add reply@huntezine.com to your address book or safe senders list to ensure that these emails arrive in your inbox.
© 2021 Silver State Services, LLC. All Rights Reserved. HUNT eZine, 2176 Shattuck Ave, Berkeley, CA 94704

Records required to be maintained pursuant to 18 U.S.C. 2257 and
C.F.R. 75 are kept in the following location by the Custodian of Records:
Custodian of Records
2716 Shattuck Ave,
Berkeley, CA 94704