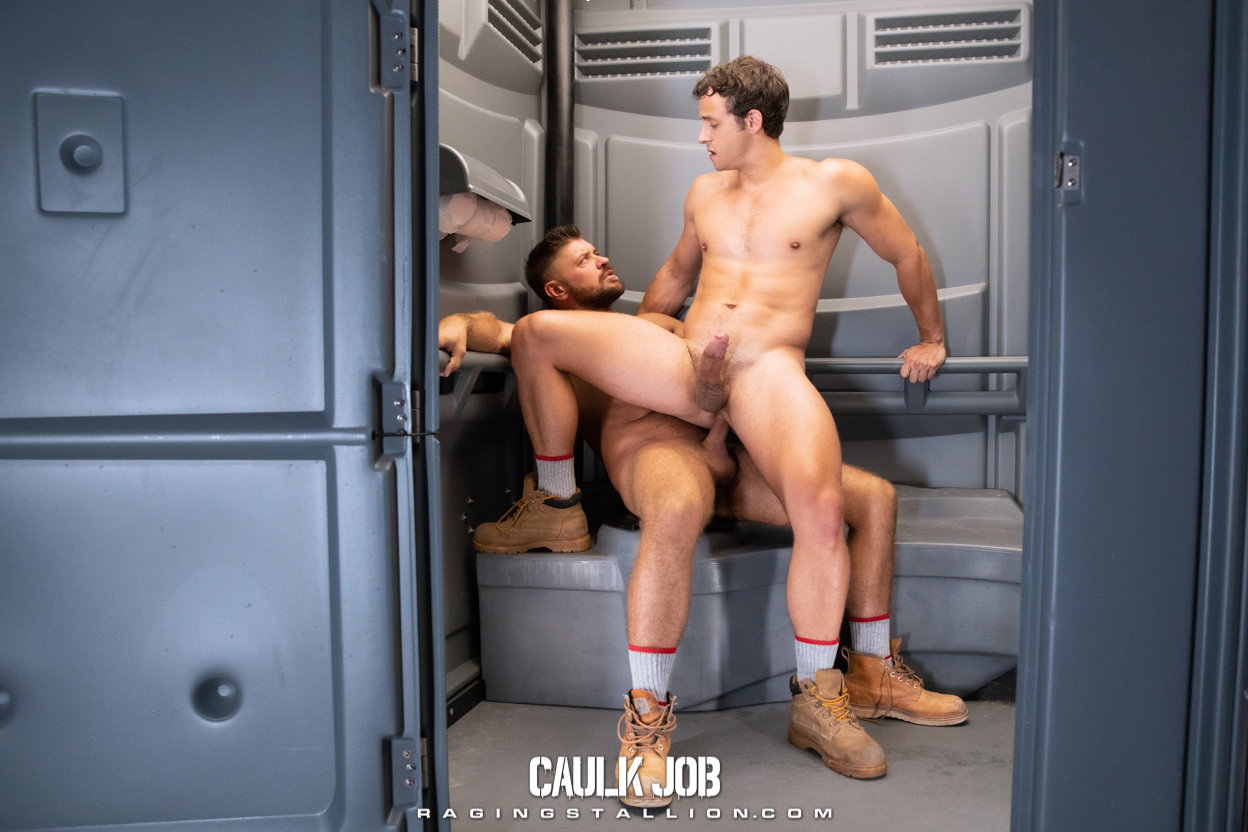 All-natural, rugged men with thick, raw cocks are hard at work and delivering intense bareback action in Caulk Job. Director Tony Dimarco grabs his camera and straps on a hard hat with six blue-collar studs fucking raw on the job site. Chris Damned catches Isaac X and Marco Napoli messing around on the job and joins in taking turns on their holes. Jack Andy is taking a piss in a port-o-potty when Nate Grimes accidently walks in and gets his eager ass bred. Devin Franco is working late on his stilts and Jack Andy comes in to keep him company and fuck his hole. Chris Damned comes in to check Isaac X's work and fuck his ass on some scaffolding. When you need to get your hole filled with big dick during a hard day's work, count on the men of Caulk Job to get the job done right and leave you begging for more.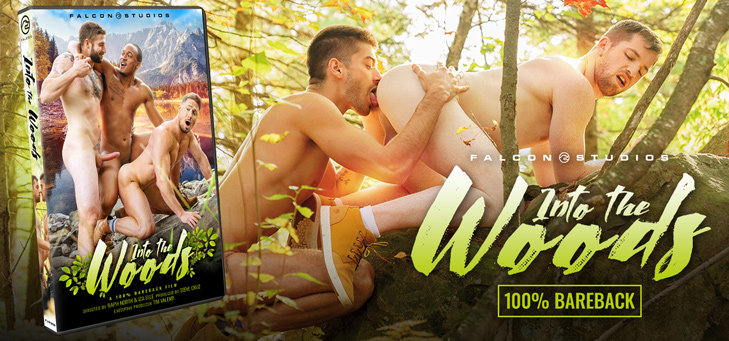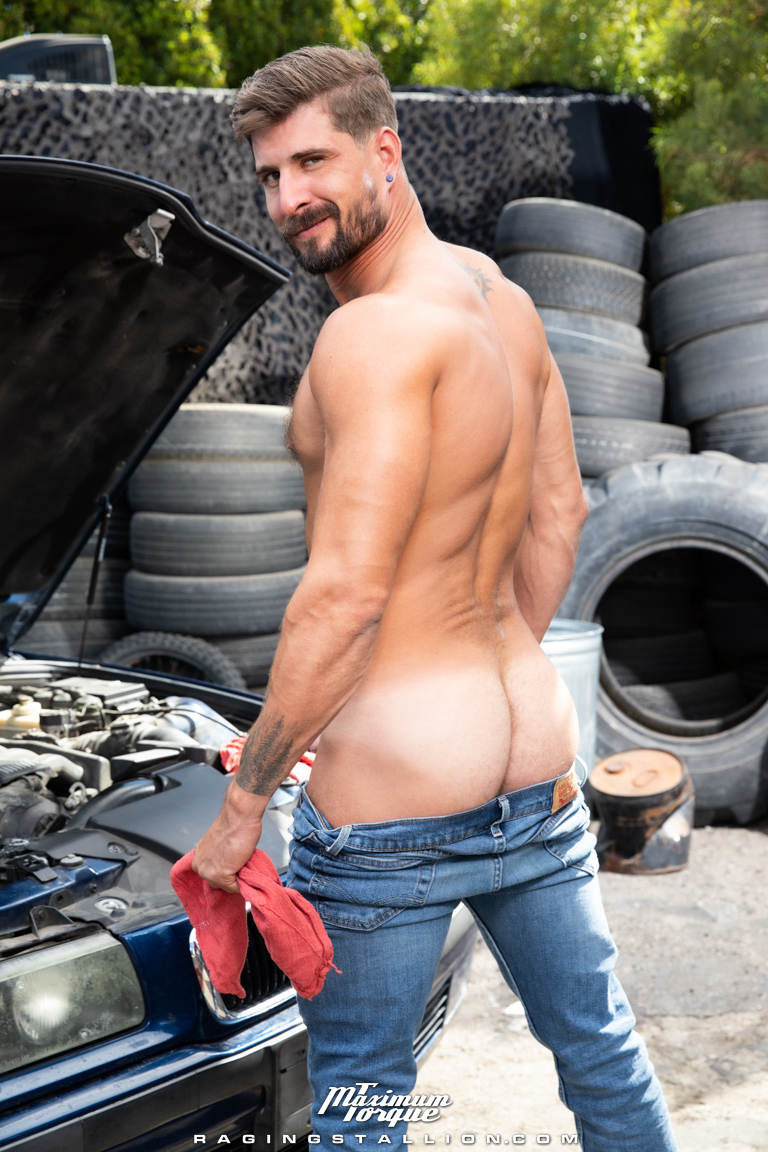 Handsome and rugged muscle-hunk Sean Maygers is one of the newest men to be added to the elite list of Falcon|NakedSword Exclusives. Since blowing fans away with his explosive performance in Hot House's Private Practice, Sean has proved he's a porn force to be reckoned with. Sean took some time off and returned to the scene this year. Falcon|NakedSword execs didn't waste any time snatching Sean up as an Exclusive man. Sean's Exclusive debut has arrived and it's from the upcoming Raging Stallion feature, Maximum Torque. Maygers has also starred in Rideshare, from Raging Stallion, Swim Meat from Hot House and Service Me! from Falcon Studios. Keep it locked on Sean Maygers as he rockets into porn superstardom.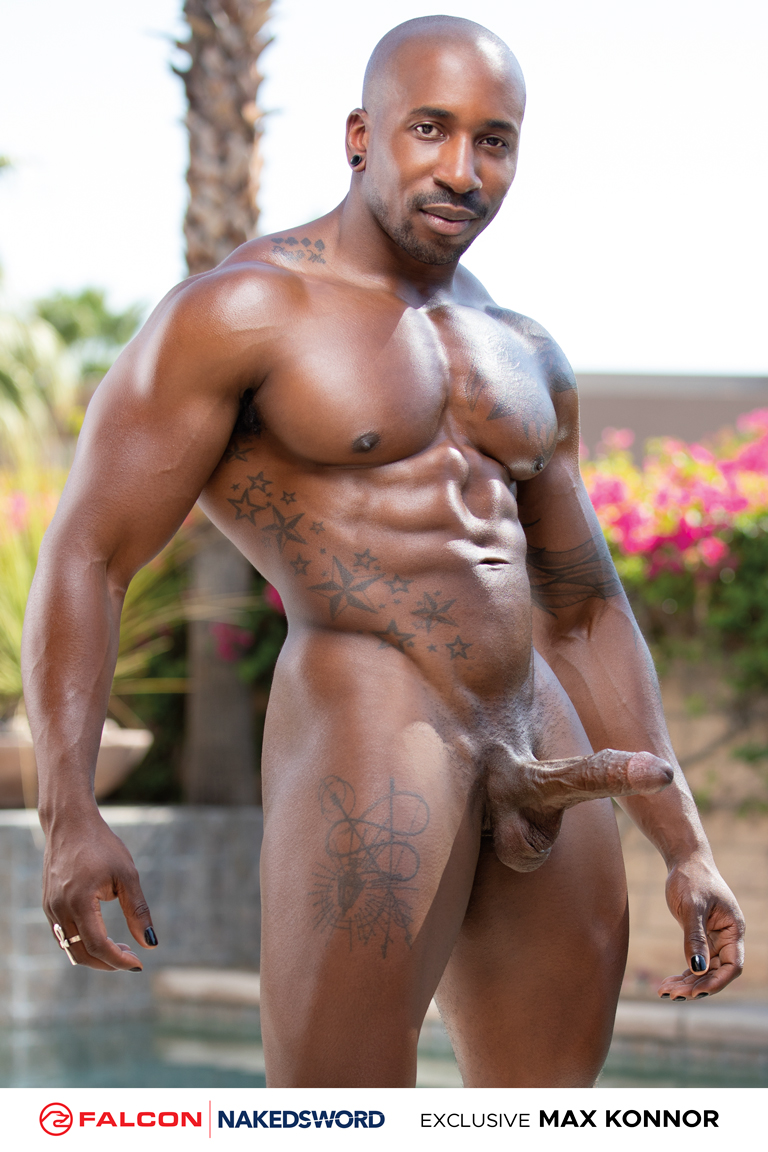 Max Konnor Signed as Newest Falcon|NakedSword Exclusive

Falcon|NakedSword announced today that they have added Max Konnor to their list of world-class exclusives. Acknowledging a stellar resume of gay adult entertainment performances and huge fan base, the world's leading producer of quality gay porn is thrilled to welcome Max to their list of contract stars.

Click Here to Read the Full Story




Hot Membership Site Updates Available Now!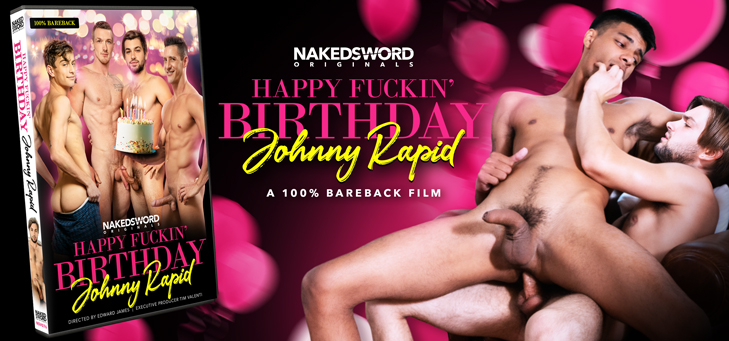 'Tis The Season HUNT Men,

Happiest of Holidays to you! This will be our final issue of 2020, so Happy New Year too! Join us for this final issue of the year with multiple new releases, debut scenes, hot exclusive announcements and more! We'll be back with more of the same on January 8, but while we're away, keep an eye out for our HUNT Reader and Falcon|NakedSword Fan Content Survey for your chance to win porn prizes.
Falcon|NakedSword is taking it to the Max in Breaking News with the Exclusive signing of superstar Max Konnor, who joins the elite list of contract stars.
Also joining the roster as an Exclusive is muscle-man Sean Maygers. Read all about it in the Special Feature item this week and check him out in the latest RagingStallion.com update from new release Maximum Torque. Sean also stars in our Model Spotlight this issue. Get to know this stunning hunk and rub one out to his gallery.
Work it out and hit it hard with the men of Caulk Job in this week's Free Action Gallery, featuring the hottest action shots from Raging's latest bareback feature.
First in Studio News, Falcon heads Into The Woods, to debut a scorching new threesome on FalconStudios.com Then, Happy Fuckin' Birthday Johnny Rapid makes its way to DVD & digital download from NakedSword Originals. Logan Stevens and Sean Maygers debut Maximum Torque on RagingStallion.com. Finally, Falcon Studios streets their latest DVD & Downloads with Into The Woods.
Last minute shopping for you or that special someone? Check out the Season of Savings Holiday Discounts with new releases, clothing, calendars, books and more up to 75% off.
Your Free Scene Download, this week features a scorching scene with Woody Fox and Jacob Peterson from Pitching Tents. Similar scenes can now be watched on the latest Falcon feature, Into The Woods.
Season's Greetings,
The HUNT Men





Falcon|NakedSword Announces Latest Exclusive Sean Maygers
Falcon|NakedSword revealed today that they have secured an exclusive agreement with strappingly handsome and built stud Sean Maygers. After delivering numerous spectacular performances in features from Falcon, Raging Stallion and Hot House, Maygers and Falcon|NakedSword agreed to strike an exclusive arrangement for Sean to appear in the movies of the world's leading producer of top quality gay porn.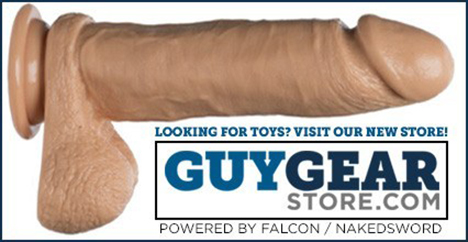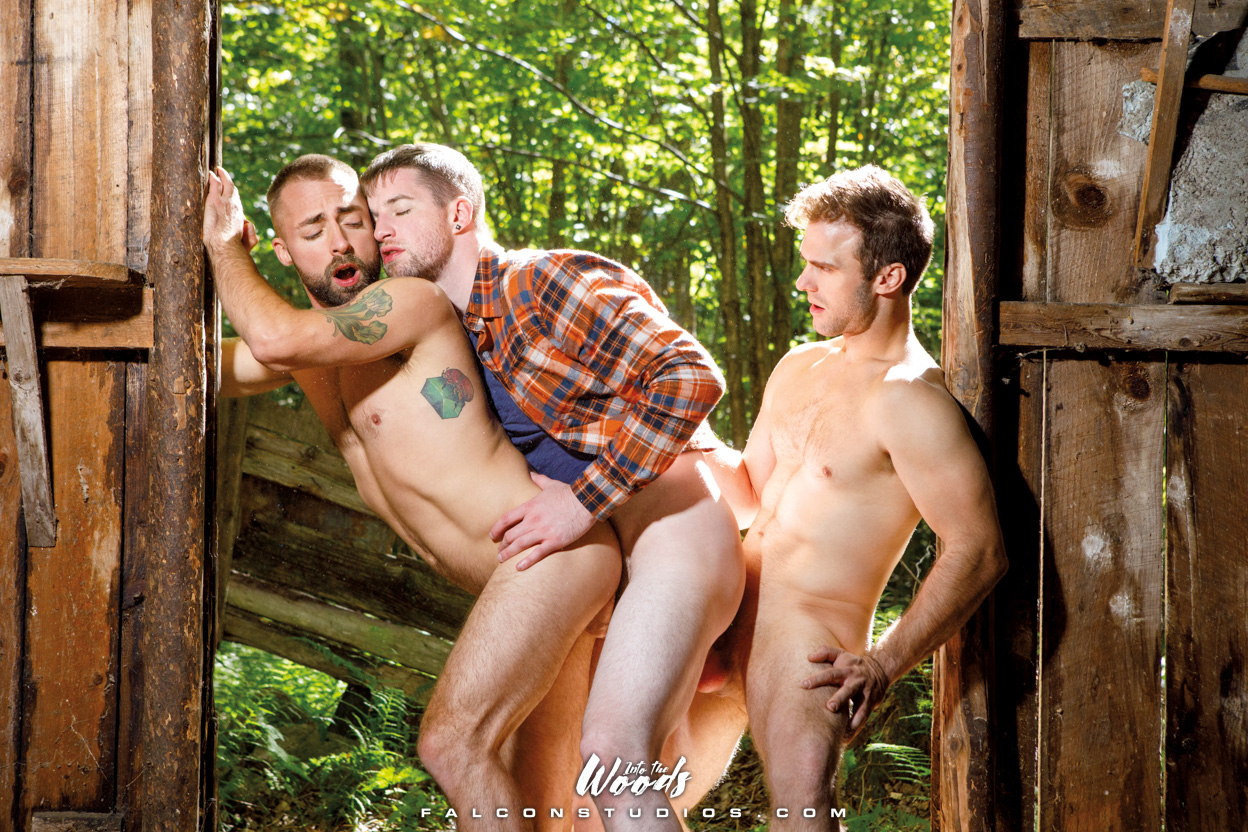 Falcon Heads Into The Woods for Scorching Debut Threeway - FalconStudios.com announced today, the exclusive world premiere of the debut scene from their latest bareback feature, Into The Woods. Co-directed by Canadian award-winners Isa Elle and Raph North, the scorching world premiere stars fan favorites Gabriel Clark, Jeremy London...
Read Full Story

NAKEDSWORD ORIGINALS RELEASES HAPPY FUCKIN' BIRTHDAY JOHNNY RAPID NEW DVD & DIGITAL DOWNLOAD - Today, NakedSword Originals is happy to announce the release of their new DVD feature, Happy Fuckin' Birthday Johnny Rapid, on DVD. Adult superstar Johnny Rapid and award-winning director Edward James, make their NakedSword Originals...
Read Full Story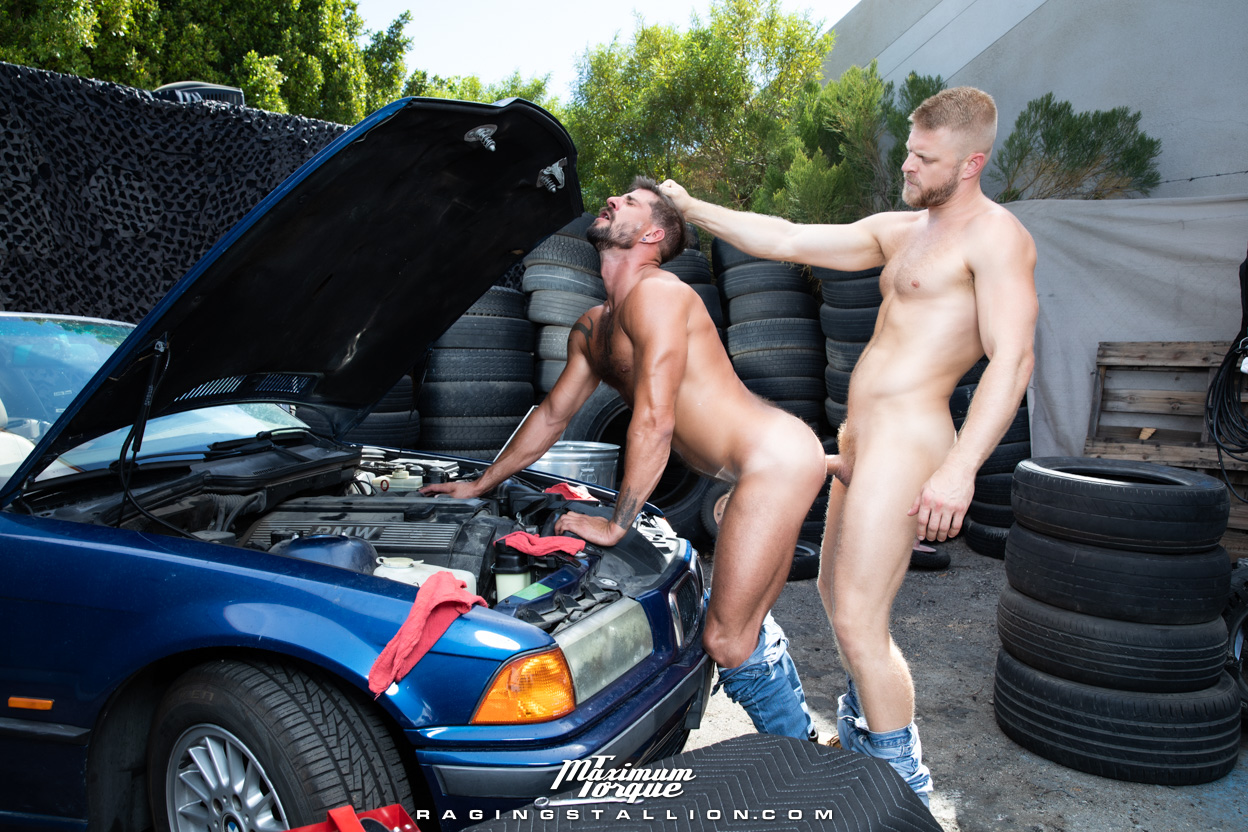 Sean Maygers Jump Starts Maximum Torque As a New Exclusive on RagingStallion.com - RagingStallion.com, Falcon|NakedSword's site featuring rugged men and raw action, announced the release of the first update from the upcoming bareback feature, Maximum Torque. Starring new Exclusive Sean Maygers and fan favorite Logan Stevens...
Read Full Story

Falcon's Latest Bareback Adventure Into The Woods Streets - Falcon Studios, the iconic producer of the world's hottest gay male porn, announced the release of its latest bareback adventure, Into The Woods, on DVD. Directors Iza Elle and Raph North take you on a wild trip thru Canada's dense woods. Into The Woods is now available...
Read Full Story





Jacob Peterson & Woody Fox from Pitching Tents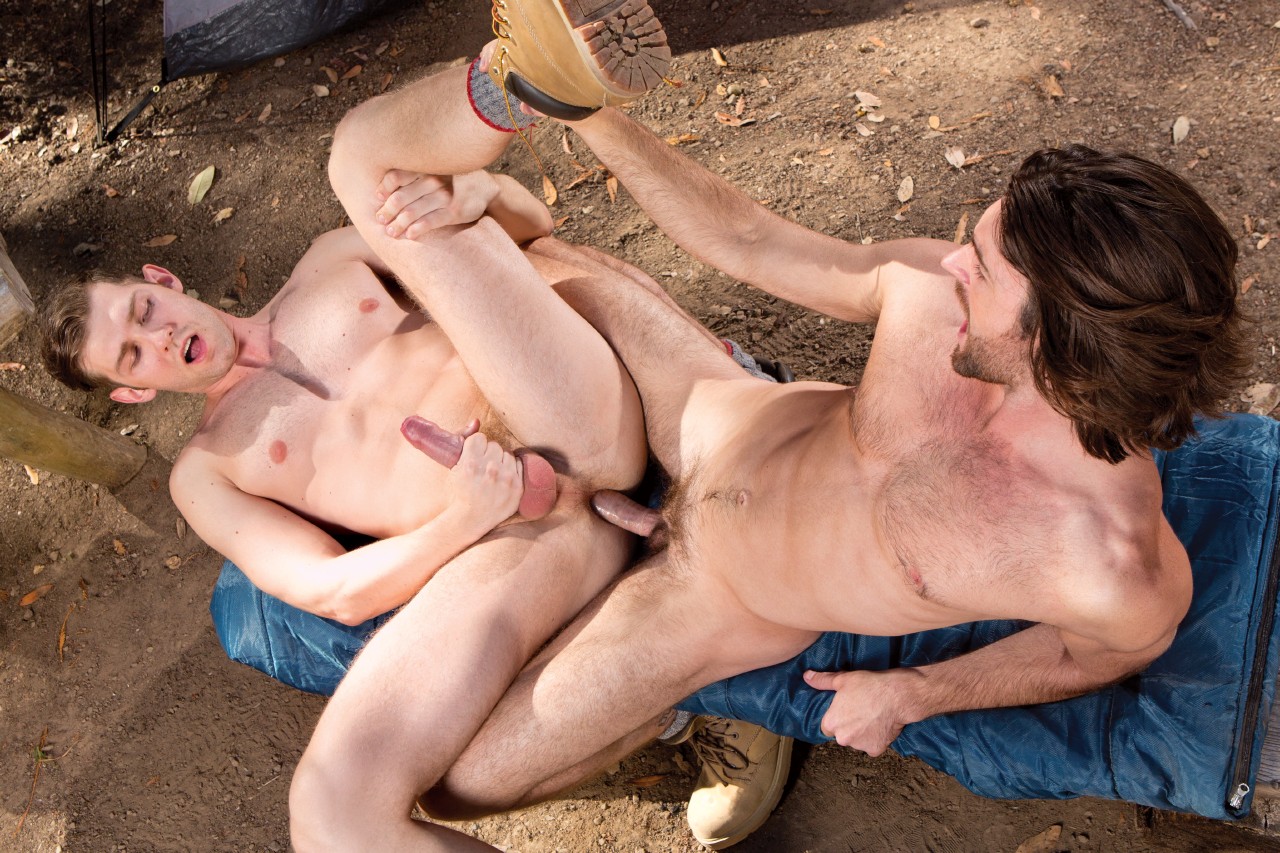 When you have a fire to stay warm, who needs clothes? Clad only in their tight, white briefs, sexy Woody Fox and tall, lean Jacob Peterson kiss passionately. Their bulges grow larger with every second, and the briefs don't stay on for long. Getting down on his knees, Jacob whips out Woody's rod and crams it into his mouth. As Jacob works up his saliva into a thick lather, Woody raises his arms, showing off his hairy pits and flexing his incredible six pack. Trading places, Woody opens up his throat to accommodate Jacob's huge cock. With his mouth working the sensitive tip, he can still grasp the base with his hand. Spinning Jacob around, Woody dives in face first to taste Jacob's delicious ass. With his hole wet and willing, Jacob backs his ass into Woody's cock for a wild doggy-style ride. Picking up speed, Woody rams Jacob with athletic power. Laying down on their sleeping bag allows Jacob to straddle Woody, pushing Woody's cock deep into Jacob's ass. Flipping over and raising his legs, Jacob takes Woody in missionary position, and his rock-hard cock slaps against his stomach with each of Woody's thrusts. With Woody hitting all the right spots, Jacob jerks his cock until he spews his load all over his stomach. Standing up, Woody strokes himself until he nuts all over Jacob, adding jets of hot, white cum to the puddles already on Jacob's torso. Leaning forward, Jacob eats the last drops of cum hanging from the tip of Woody's cock before putting their lips together.