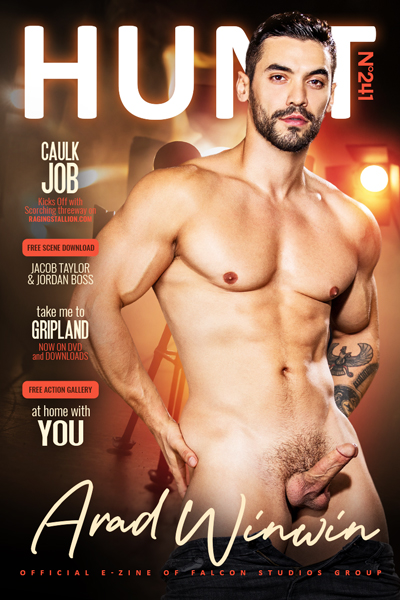 Amazing Content Now Live on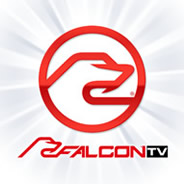 | | |
| --- | --- |
| | Check the listings in your Television Provider's Adult HD OnDemand Menu for: Jocks 6-Pack Showdown, The OnDemand HD Release of Raging Stallion's The Thirst Is Real starring Johnny V, Jacob Taylor, Bruno Bernal & more! |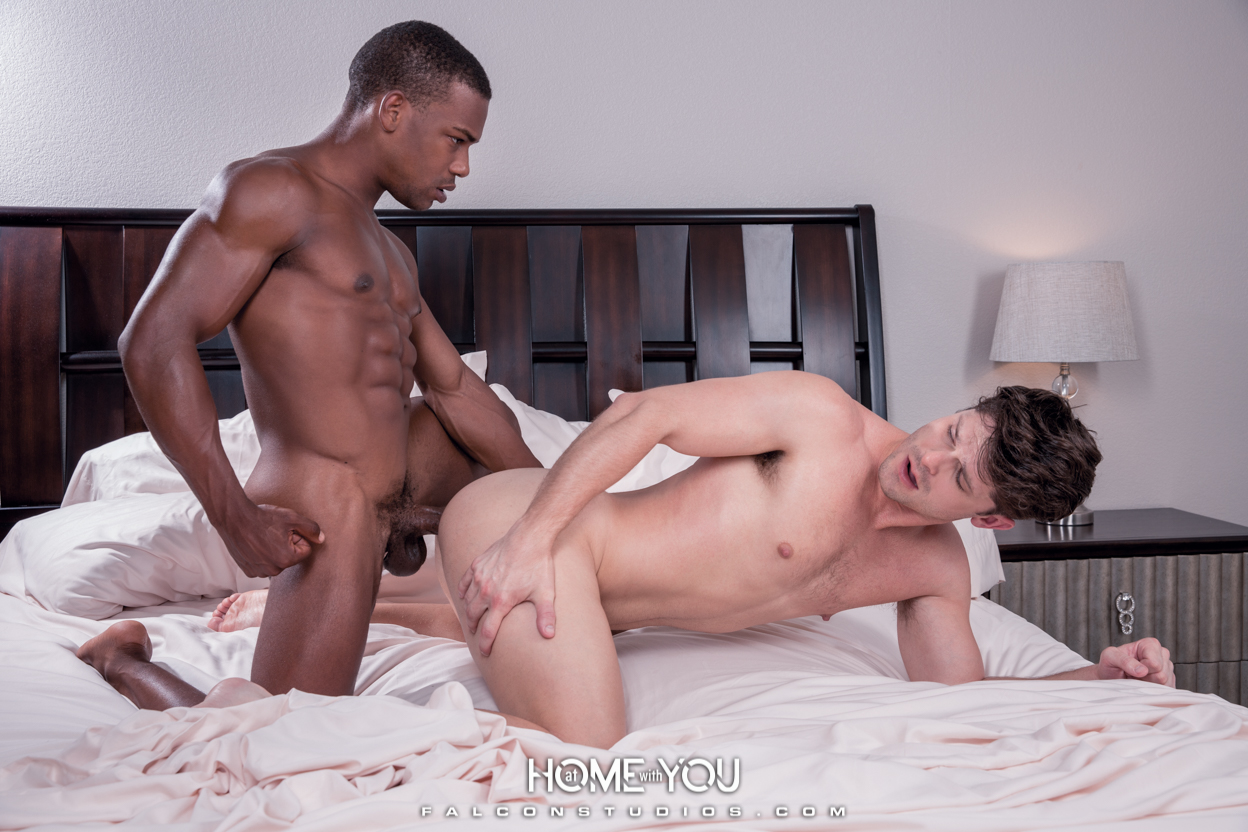 When you're stuck at home and you need to get off, there's nothing like having someone special At Home With You. Join award-winning director Steve Cruz as he leads a cast of seven stunning hunks, who pass the time sharing passionate, bareback fucking. Dom bottom Vincent O'Reilly proves his craving for cock as he impales his hole on Johnny Ford's uncut meat. After a shower, Adrian Hart wakes up Devin Franco for a passionate, flip-fucking that leaves him covered in cum. Cazden Hunter is joined in bed by Devin Trez to get his hole stretched to its absolute limits. Devin Franco gets his hole played as he bends over a pool table and takes every inch of Zario Travezz' cock. Horned up and looking for some hot, raw action, these guys will be At Home With You to make sure you drain your balls and are totally satisfied.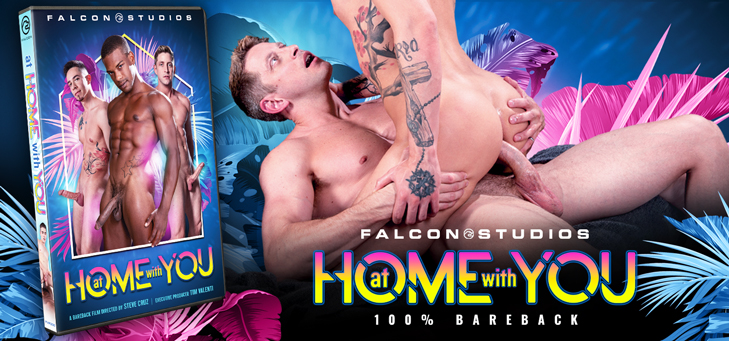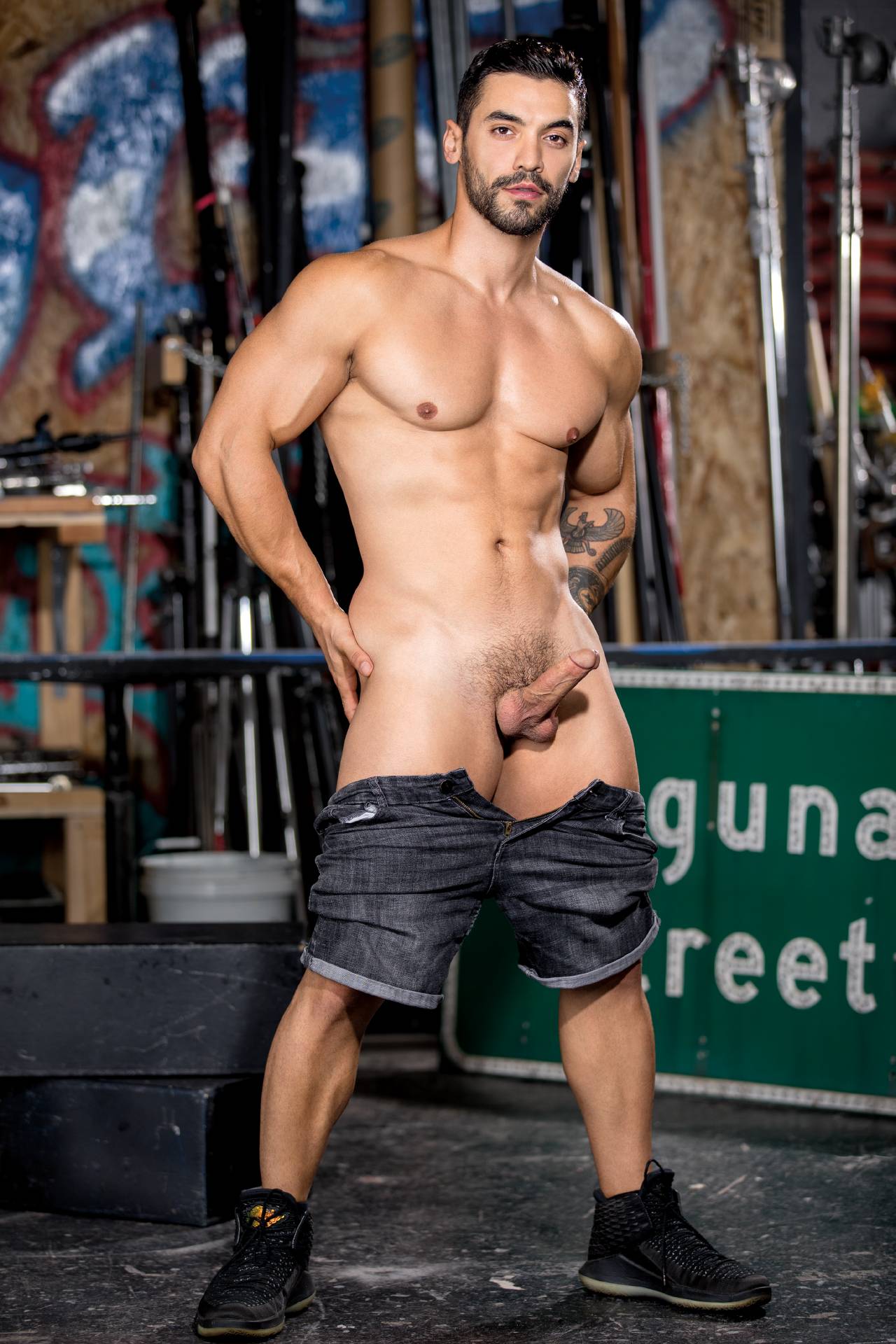 Iranian born superstar Arad Winwin is stunning stud, who fans across the globe lust after. With his striking physique, sizable fuck-stick, mouth-watering assets and award-winning performances, it's no surprise Arad is on top of more than just tight asses. Now calling Las Vegas home, Arad has been all over the world representing Falcon|NakedSword as an Exclusive star. Go behind the scenes of a Hot House set with Arad in Take Me To Gripland. Then, get ready for an all-out Mind Fuck, with Arad's recent Falcon release. Fans can also see Arad get his cock bounced on in NakedSword's, BARE: Big Dicks and Bubble Butts. Whatever turns you on, Arad Winwin's universal appeal will satisfy. With so much to offer, he's got something for everyone!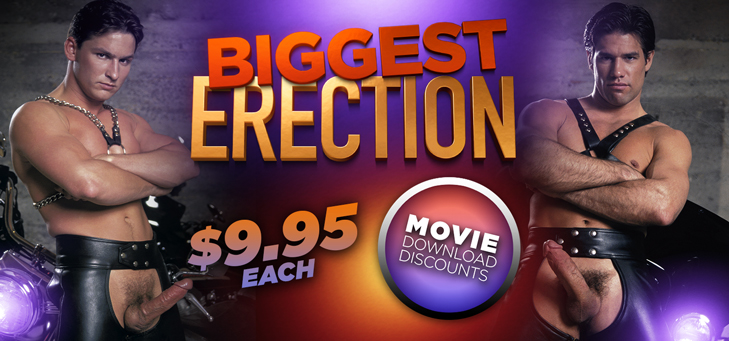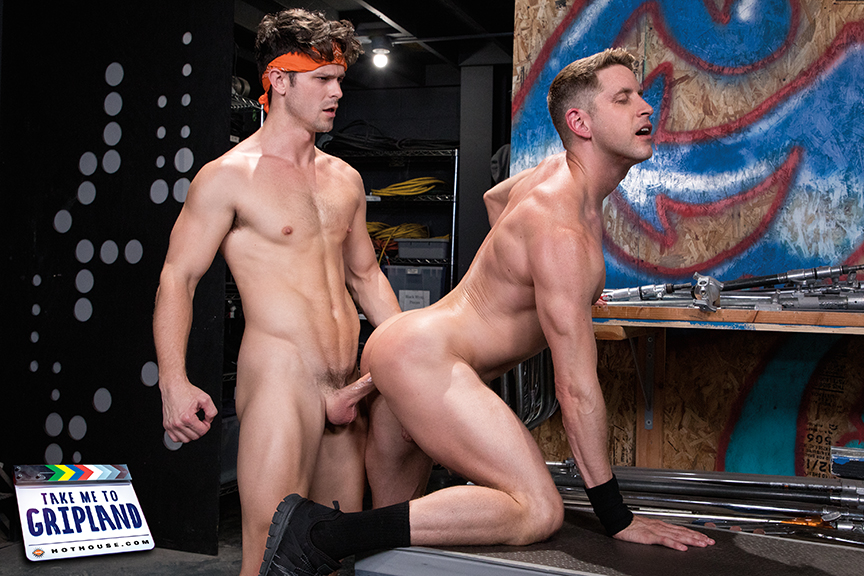 Hot House's Take Me to Gripland Arrives on DVD & Download

Hot House today announced the release of their latest bareback feature, Take Me To Gripland, on DVD. Director's Trenton Ducati and Jasun Mark capture eight horny studs getting off on a porn set between takes. Take Me To Gripland is now available on DVD and Digital Download from the Falcon|NakedSword Store.

Click Here to Read the Full Story




Hot Membership Site Updates Available Now!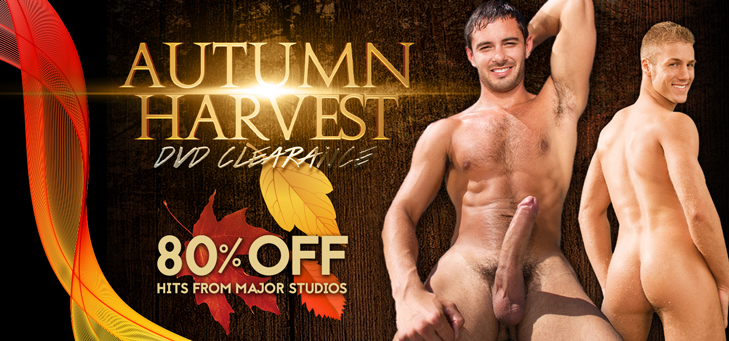 Hey HUNTer's,

We hope you're out there staying safe and staying warm. If it's getting chilly where you're at, we're back to bring you the heat with new releases, debut updates, free scenes and movies and more. You ready?
First up, Hot House is in Breaking News with the release of their newest bareback feature Take Me To Gripland on DVD & Downloads.
Star of Take Me To Gripland, and Falcon|NakedSword Exclusive Arad Winwin, gets featured in the Model Spotlight this issue. Catch up on all Arad has been up to since he last appeared on the cover of HUNT.
The men of Falcon stay At Home With You, in our Free Action Gallery.
RagingStallion.com appears in the Special Feature this week, with a scorching threeway world premiere of the upcoming bareback flick, Caulk Job.
HotHouse.com, with Arad Winwin and Austin Avery, debut the first scene from Take Me To Gripland, in Studio News. Then, NakedSword's bareback thriller Psycho Joe is streaming free all weekend long on NakedSword.com/Weekends. Finally, 2020 is coming to an end and you still have time to snag your very own limited-edition 2021 calendar from Falcon Studios, Raging Stallion, Hot House or NakedSword.
Fall DVD and download savings are in full effect! First, size up with the Biggest Erection Movie Download Discounts with rock-hard titles for $9.95 each. Then, take up to 80% off in our Autumn Harvest DVD Clearance, with hits from major studios. Finally, grab your jock and get Jockstrapped Scene Savings featuring 60% savings.
Go behind the scenes with our Free Scene Download, featuring a cum-busting scene with Jacob Taylor and Jordan Boss from Hot House's Depths of Focus. Similar scenes can now be stroked to in the all-new Hot House feature, Take Me To Gripland.
Bundle Up,
The HUNT Men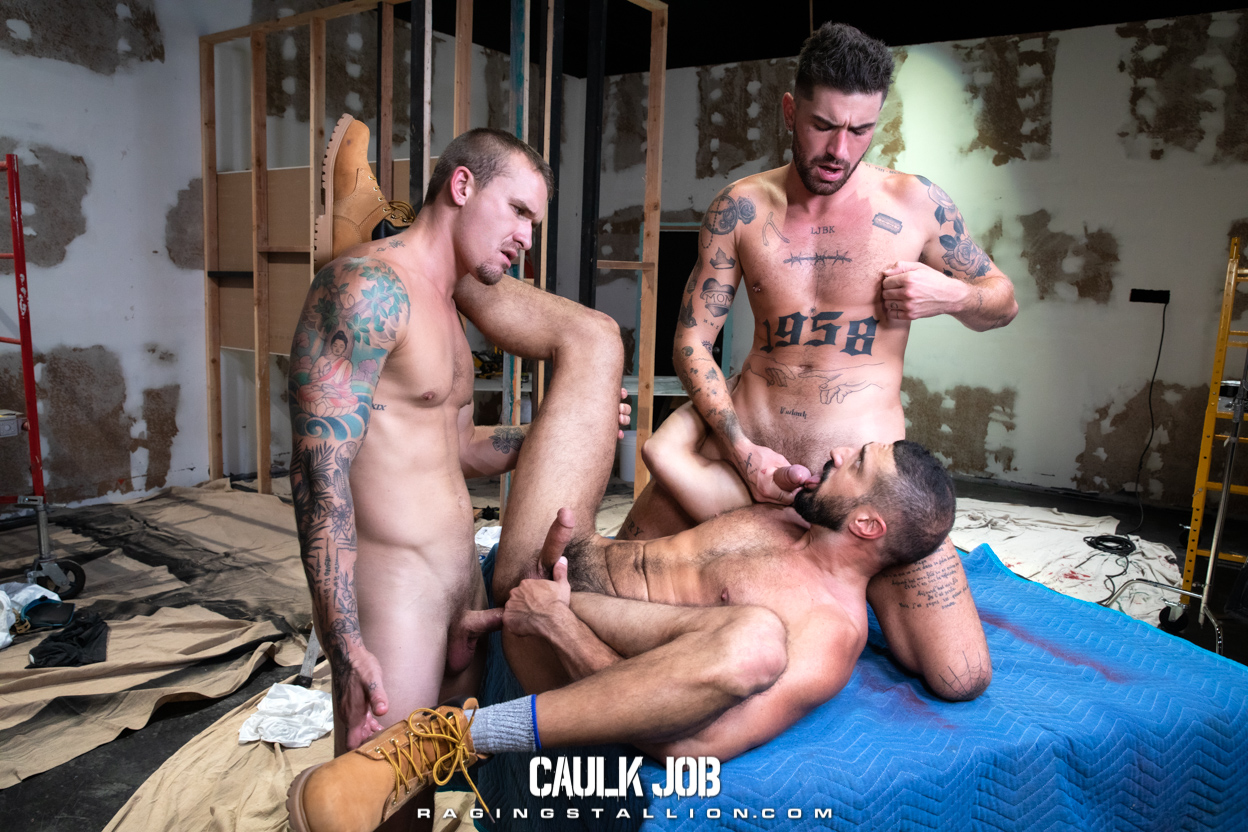 Caulk Job Kicks Off with Scorching Threeway on RagingStallion.com
RagingStallion.com, Falcon|NakedSword's site featuring rugged men and raw action, announced the release of the premiere scene from their latest upcoming bareback feature, Caulk Job. Award-winning director Tony Dimarco mans the camera while blue-collar men Chris Damned, Isaac X and Marco Napoli fuck bareback on a job site. The latest update will go live Friday, November 13, on RagingStallion.com. The DVD & scene downloads will be released for purchase on Wednesday, November 25, on the Falcon|NakedSword Store.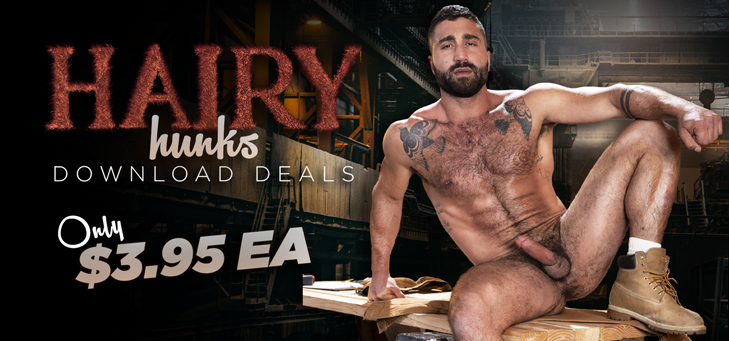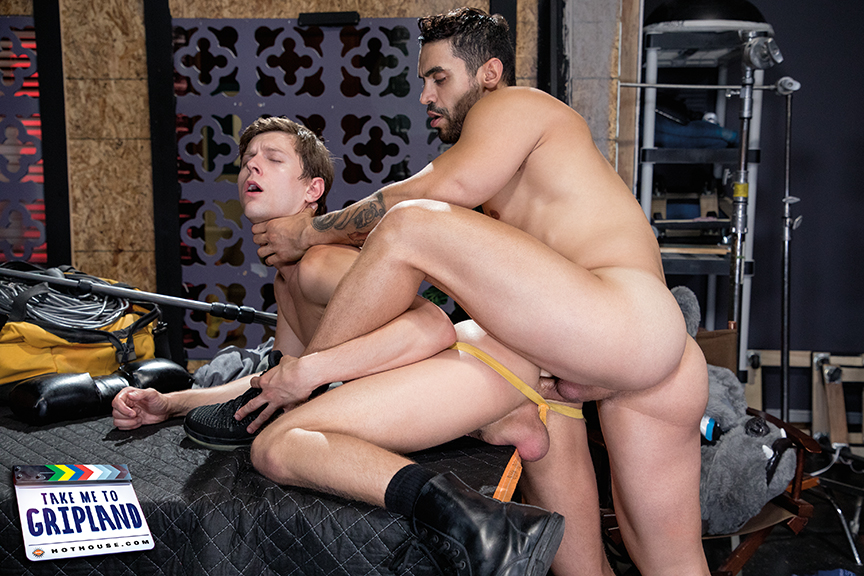 Hot House Returns with Take Me To Gripland Debut - HotHouse.com has announced their return with the exclusive world premiere of the debut scene from their upcoming bareback feature, Take Me To Gripland. Co-director's Trenton Ducati and Jasun Mark, capture the raw pounding between Arad Winwin and Austin Avery on a hot movie set. The debut scene from...
Read Full Story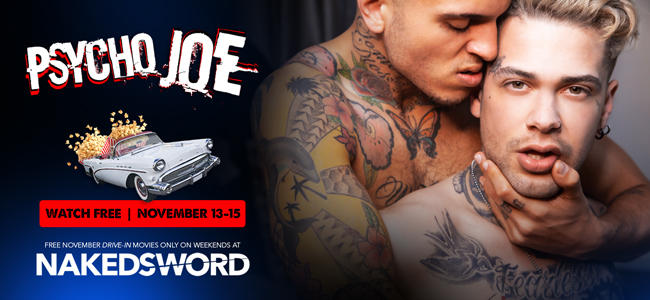 NakedSword Originals Thriller Psycho Joe Streaming Free On NakedSword Weekends - The November Free Drive-In Movie series continues November 13 - 15, streaming the bareback NakedSword Originals feature, Psycho Joe. Watch...
Read Full Story

Falcon, NakedSword, Raging Stallion & Hot House 2021 Calendars Available Now! - 2021 is right around the corner and it's time to get your hands on our limited edition calendars! Take your pick from Falcon Studios, Raging Stallion....
Read Full Story





Jacob Taylor & Jordan Boss from Depths of Focus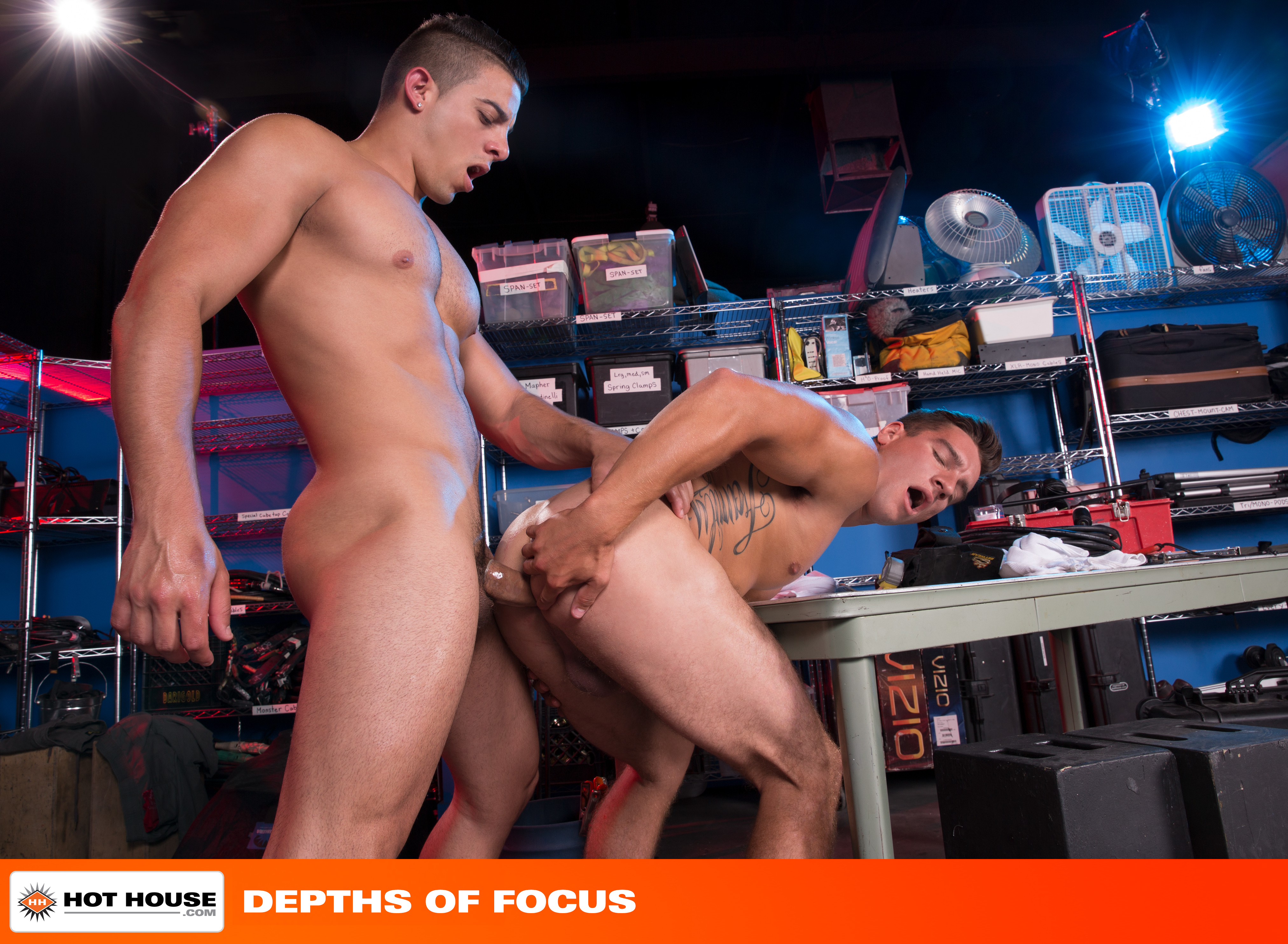 As Director Austin Wolf photographs Alexander Volkov in the studio, production assistants Jacob Taylor and Jordan Boss retreat to the gear room where they initiate some steamy action of their own. Jordan playfully shows Jacob his ass, and Jacob takes the invitation, pulling down Jordan's shorts. They make out while stripping their shirts off, revealing smooth, jacked bodies. Eager to show off his cock sucking skills, Jordan whips out Jacob's cock and cups the base while working the sensitive, uncut head with his wet lips. Spit slides down Jacob's shaft and off his balls. Trading places, Jacob returns the oral favor for Jordan. Spinning around, Jordan spreads his ass and gives Jacob full access to the tender, pink hole. While applying slick spit with his tongue, Jacob uses his thumb to push the saliva into Jordan's ass. With Jordan's ass practically begging to get fucked, Jacob mounts him doggy style and slides in. With ever-increasing intensity, Jacob works Jordan's hole as sweat glistens from their muscular shoulders. Jordan's verbal affirmations make it clear just how much he craves Jacob's fat dick inside him. Flipping on his back, Jordan takes Jacob's cock directly to his most sensitive, stimulating area. Jerking his cock, Jordan shoots a massive load that projects across his thick arms. Jacob shoots like a fountain, delivering massive arching ropes of cum that splatter across Jordan's beefy torso. With their own behind-the-scenes fun finished, it's time to get back to work.




You have received this email because you requested email updates from Falcon Studios Group be sent to: %%EMAIL_ADDRESS%%
This is an advertisement. %%PLUGIN_Unsubscribe: 183936-Unsubscribe%%
Please add reply@huntezine.com to your address book or safe senders list to ensure that these emails arrive in your inbox.
© 2020 Silver State Services, LLC. All Rights Reserved. HUNT eZine, 2176 Shattuck Ave, Berkeley, CA 94704

Records required to be maintained pursuant to 18 U.S.C. 2257 and
C.F.R. 75 are kept in the following location by the Custodian of Records:
Custodian of Records
2716 Shattuck Ave,
Berkeley, CA 94704