Are you ready for an all-out Mind Fuck? Ten ripped and horny men come together in the latest all-sex, bareback fuck fest from award-winning director Chi Chi LaRue. These exceptional Falcon studs bring fantasies from the twisted mind of Clark Davis to life by laying it all on the line, shedding every inhibition and ravaging each other's bare cocks and raw holes. Bickering boyfriends, Cade Maddox and Troy Accola find the passion in their relationship again after a great grudge fuck. Clark Davis helps his friend Nick Fitt with his oral fixation, feeding his fat dick to his hungry friend and giving him his raw load. Adrian Hart can't take it anymore and finally gets brave enough to tell his best friend Colton Reece, that he wants to ride his dick, and Colton's totally down. Nick Fitt fantasizes about random sex with strangers, so he makes a pass on the delivery boy Steven Lee, and his fantasies come true. Andy Taylor snoops on his stepbrother Arad Winwin in the shower and gets his smooth ass pounded after Arad catches him. Clark Davis starts by edging his fine cock, but it's always better to release your load in a scorching three way with Adrian Hart and Cazden Hunter that ends in a cummy finish. You want a Mind Fuck? Sit back, grab your cock, dive into these sordid fantasies and don't stop until you're satisfied, and your balls are drained.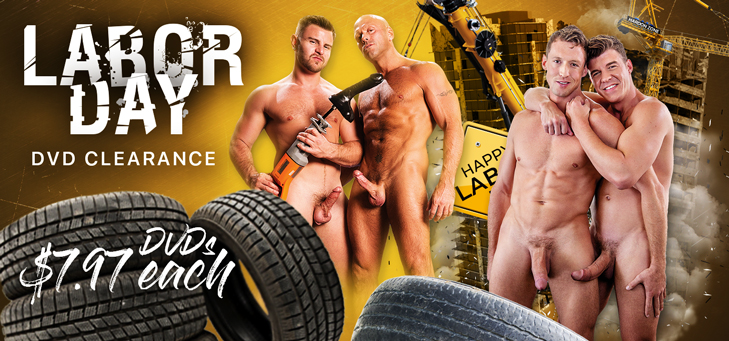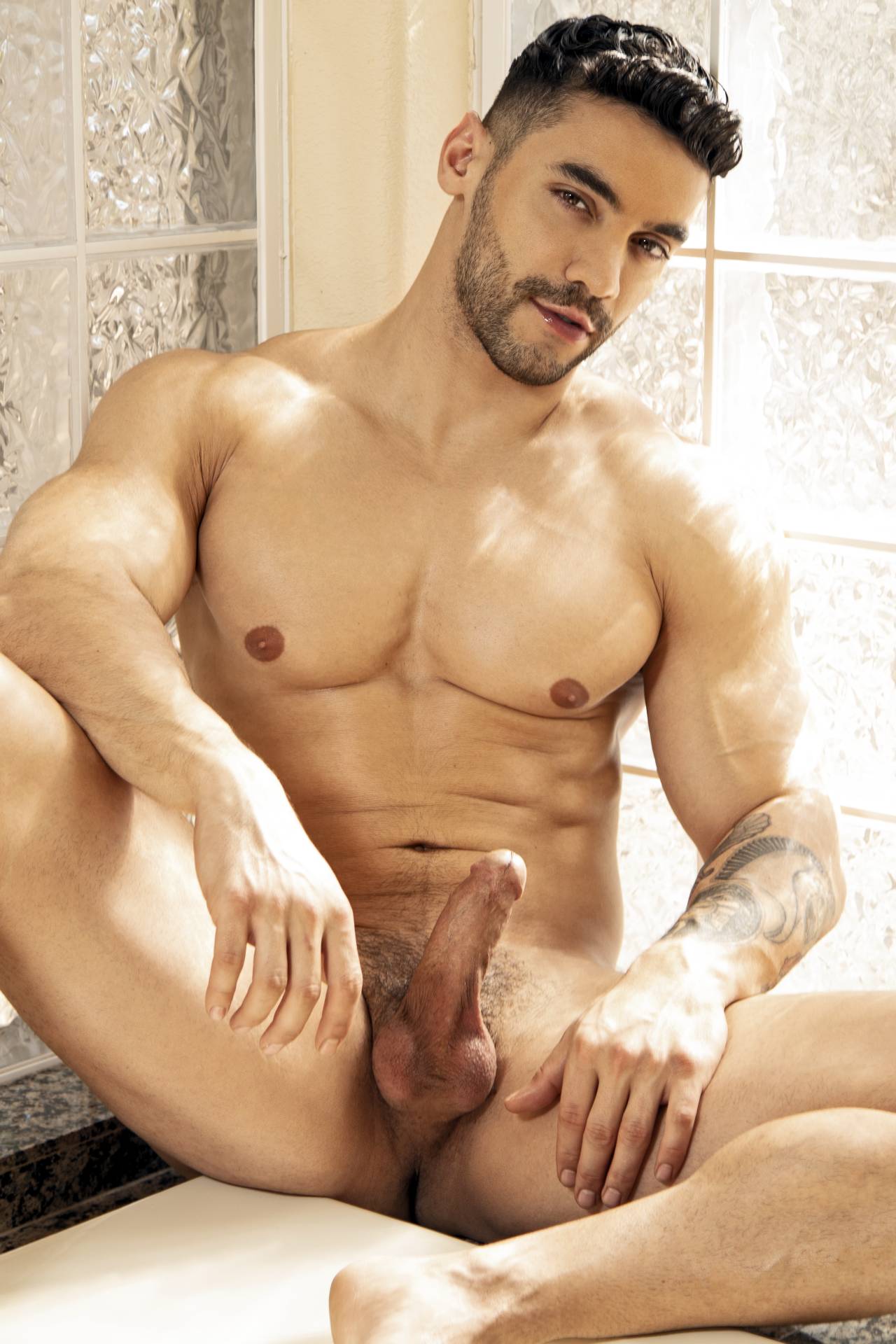 From the very first moment we saw Arad Winwin, this jaw-dropping, award-winning stud, has captivated Falcon | NakedSword execs and fans all over the world! Originally from Iran, this stunning hunk with a rock-hard physique, 7" cock and mouth-watering bubble-butt now calls West Hollywood his home. After being mentored by model-turned-director Trenton Ducati, Arad has gone on to star in some of Falcon | NakedSword's biggest blockbusters in recent years. Most recently, Winwin can be seen pounding tight asses in the Falcon hits, Mind Fuck and Fill Me Deep. Arad also works his pole in BARE: Big Dicks and Bubble Butts, from NakedSword Originals, and Making Moves, from Hot House! There's way more to cum for Arad Winwin, so keep it locked on this stunning and exotic stud!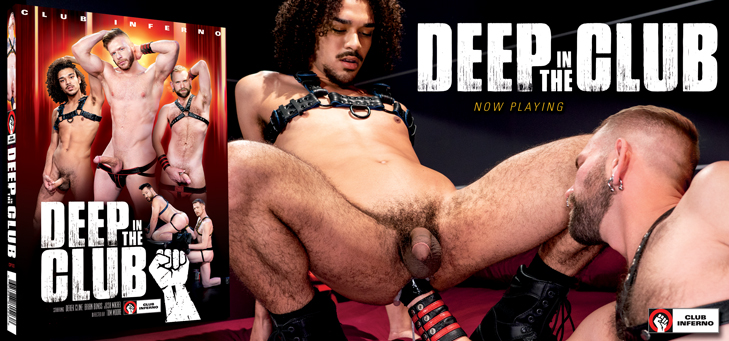 Watch Falcon/NakedSword's Porn Star-Studded Labor Day Weekend PSA, #MASK4MASK

Falcon/NakedSword is doing their part to help slow the spread of COVID-19 this Labor Day Weekend by releasing a special gay porn star-studded PSA reminding everyone to wear their masks. In a tongue-in-cheek campaign called #Mask4Mask, Falcon/NakedSword is urging fans to mask up to help slow the spread of COVID-19, ahead of a typically busy Labor Day weekend. Watch the special gay porn star public service announcement only on 'The Netflix of Gay Porn' at NakedSword.com/Weekends as a part of their free 'Weekends at NakedSword' campaign.  

Click Here to Read the Full Story




Hot Membership Site Updates Available Now!



Falcon Studios Group Models Appearing Live in a City Near You.


Pornstar PSA - #Mask4Mask, Watch FREE at NakedSword.com/Weekends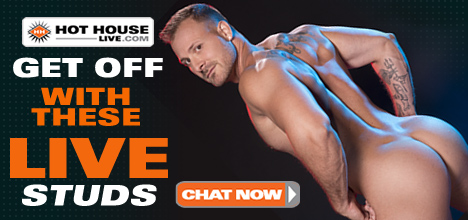 How's It Hangin' HUNT Studs?

Just like that, it was September! We hope you're all staying safe and sane out there. We're back with another massive issue of HUNT, packed full with new releases, scorching sales, new scenes and more! Come join us.
Your favorite pornstars come together in Breaking News this week, for a Pornstar-Studded Labor Day Weekend PSA - #MASK4MASK. Watch free all weekend long at NakedSword.com/Weekends!
Exotic superstar Arad Winwin takes over our Model Spotlight this week. Know all there is to know about this award-winning stud and jack off to his free gallery while you're at it.
Get ready for an all-out bareback Mind Fuck in our Free Action Gallery this issue. Get off to the hottest action shots from the latest Falcon hit starring Exclusives Cade Maddox, Steven Lee, Colton Reece and more.
RagingStallion.com is back with a bang in the Special Feature with the exclusive premiere of the new scene from No Tell Motel, starring Brian Bonds & Devin Trez.
Studio News is overflowing this week so buckle up! First, get your hands on the limited edition 2021 calendars from your favorite Falcon | NakedSword brands before they're all gone. Then, take advantage of our exclusive Labor Day Clearance sales. Don't forget to watch the Director's Diary featuring Steve Cruz and his POV while filming the upcoming Falcon feature The Chalet, in Austria. Finally, Get your ass stretched Deep In the Club, with Club Inferno's latest fisting feature on DVD & Digital Download.
Careful! We're bring some serious heat with these sales. First, dive into our Falcon Brand Download Deals, with Falcon brand scenes for only $3.25 each. Then, save all weekend long with the Labor Day Weekend DVD Clearance, featuring the hottest DVD going for only $7.95 each.
Get Between the Sheets with Kyle Kash and JJ Knight for your Free Scene Download this issue. Similar scenes can now be watched on the latest Falcon Studios feature, Mind Fuck.
Til' Next Time,
The HUNT Men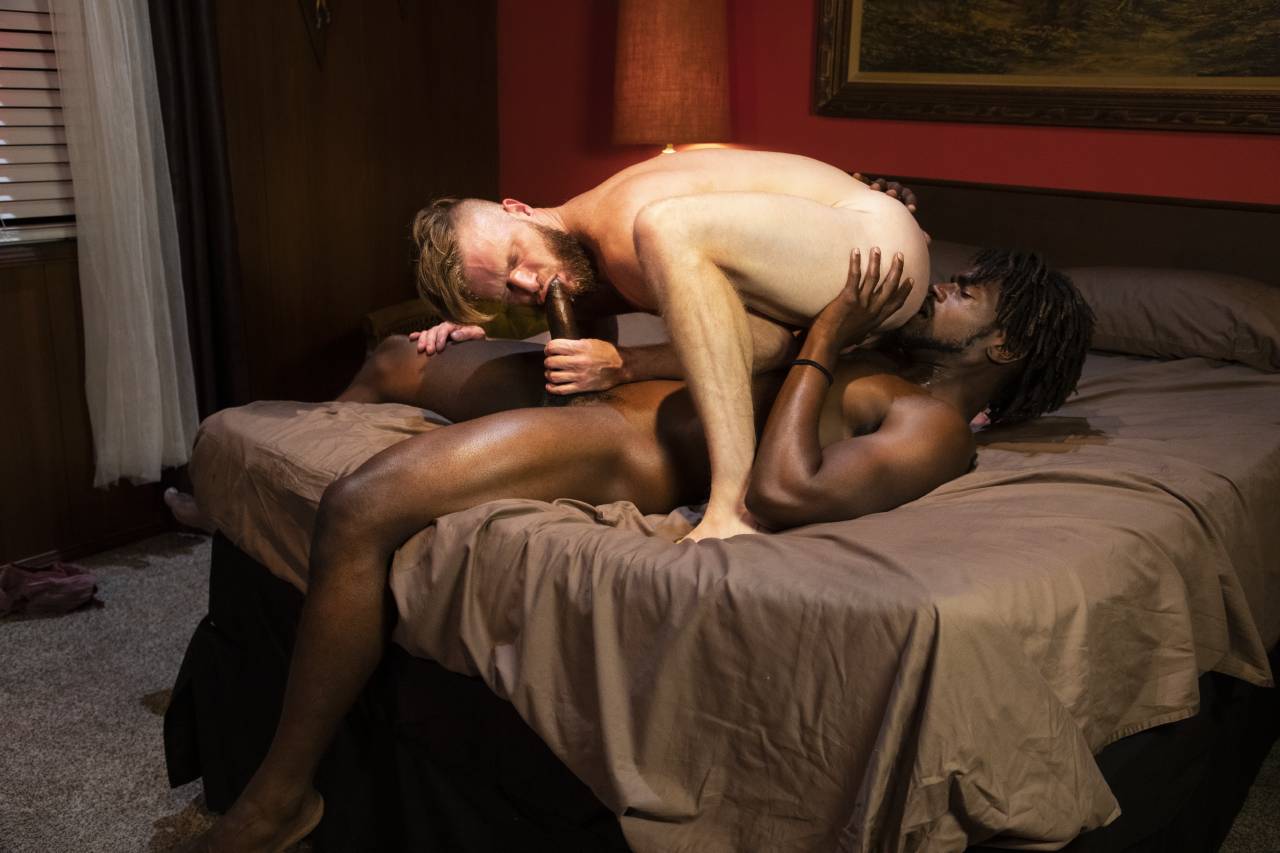 No Tell Motel Debuts On RagingStallion.com
RagingStallion.com, Falcon Studio Group's site featuring rugged men and raw action, announced the release of the premiere scene from their latest bareback feature, No Tell Motel. Award-winning director Tony Dimarco mans the camera as Brian Bonds and Devin Trez have an unsheathed fuck in a seedy, roadside motel. The latest update will go live Friday, September 4, on RagingStallion.com. The DVD & remaining downloads will be released on Friday, September 25, on the Falcon Studios Group Store.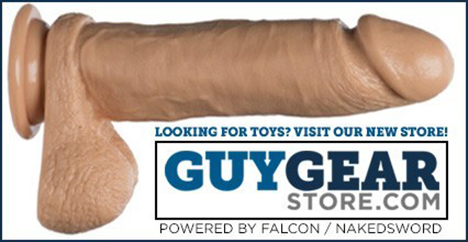 Club Inferno Streets Deep In the Club On DVD and Digital Download - Club Inferno, the Falcon Studios Group brand featuring gay muscle men in extreme gay porn and hardcore fisting videos, has released their latest feature, Deep In the Club, on DVD. Join award-winning kink director Tom Moore, and eight piggy men who are wandering the club in search of busted holes and thick fists. The latest Club...
Read Full Story

Falcon, NakedSword, Raging Stallion & Hot House 2021 Calendars Available Now! - 2021 is right around the corner and it's time to get your hands on our limited edition calendars! Take your pick from Falcon Studios, Raging Stallion,...
Read Full Story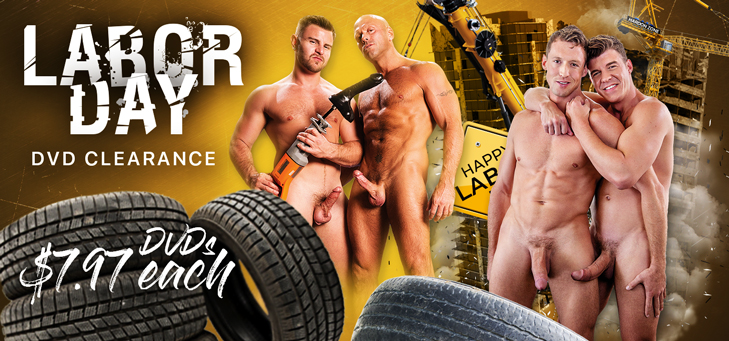 Happy Labor Day! Celebrate with 70% In Savings - Falcon | NakedSword celebrates Labor Day Weekend 2020 with the Labor Day DVD Clearance! For 5 days only, browse over 200 titles from brands like Falcon Studios, Raging Stallion, Club Inferno and more. With savings of 70%,...  
Read Full Story

The Chalet – Director's Diary - Earlier this year, award-winning director Steve Cruz jetted off to Austria to film the upcoming Falcon hit, The Chalet, out later this month! Along the road, Steve shares everything behind scenes from his point of view. The good, the bad, and the unexpected. Watch the full director's...
Read Full Story





Kyle Kash & JJ Knight from Between the Sheets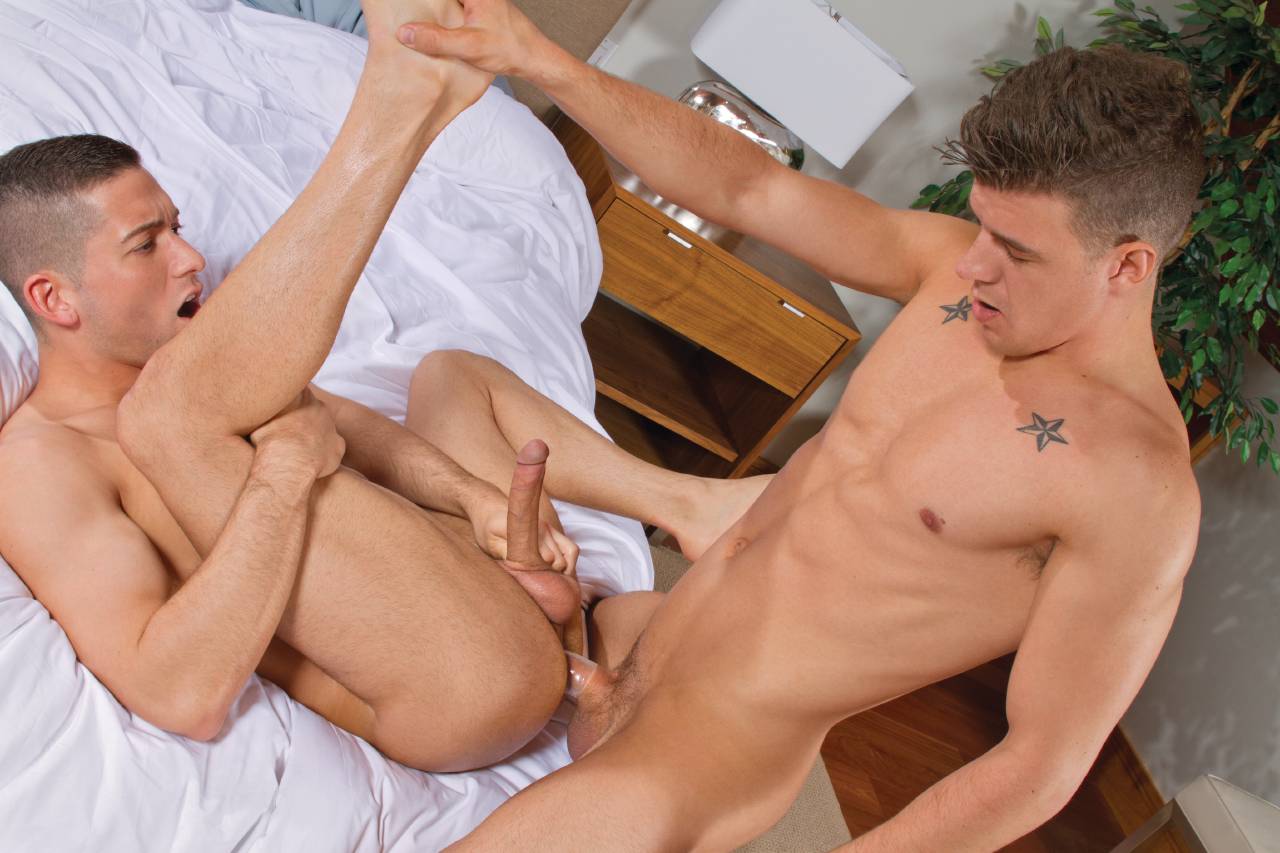 Kyle Kash and JJ Knight burst through the door, racing to get naked and start fucking! Kyle strips JJ bare and eagerly sucks on JJ's thick, massive tool. Kyle's eye contact with JJ signals the intensity of their chemistry. JJ buries his face in Kyle's perfect ass crack. They 69 each other's hard cocks, then Kyle sits down on JJ's throbbing hard on. JJ bounces Kyle's ass on his dick, thrusting vigorously from below, and Kyle reciprocates by raising and lowering himself on JJ's man meat. They lock eyes and kiss before switching to doggy style. Kyle is overcome with ecstasy as JJ thrusts deep inside his manhole. JJ's tall, chiseled body ripples in waves as he pounds Kyle's muscular bubble butt. With the sensation of JJ's expert fucking and humongous cock filling him up, Kyle can't help grinning with satisfaction. The chemistry and intensity build to a massive climax as Kyle unleashes a geyser of semen that arcs through the air. Lying on his back, JJ pumps out thick ropes of cum that coat his abs.