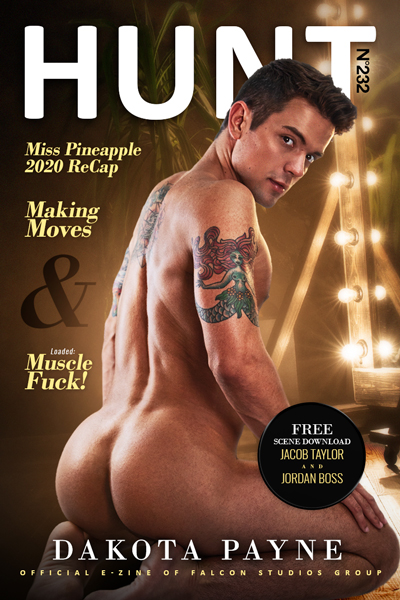 Amazing Content Now Live on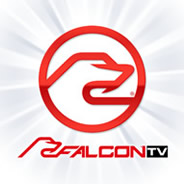 | | |
| --- | --- |
| | Check the listings in your Television Provider's Adult HD OnDemand Menu for: Bareback Pad, The OnDemand HD Release of Raging Stallion's Bareback Crashpad starring Wesley Woods, Marco Napoli, Osiris Blade & more! |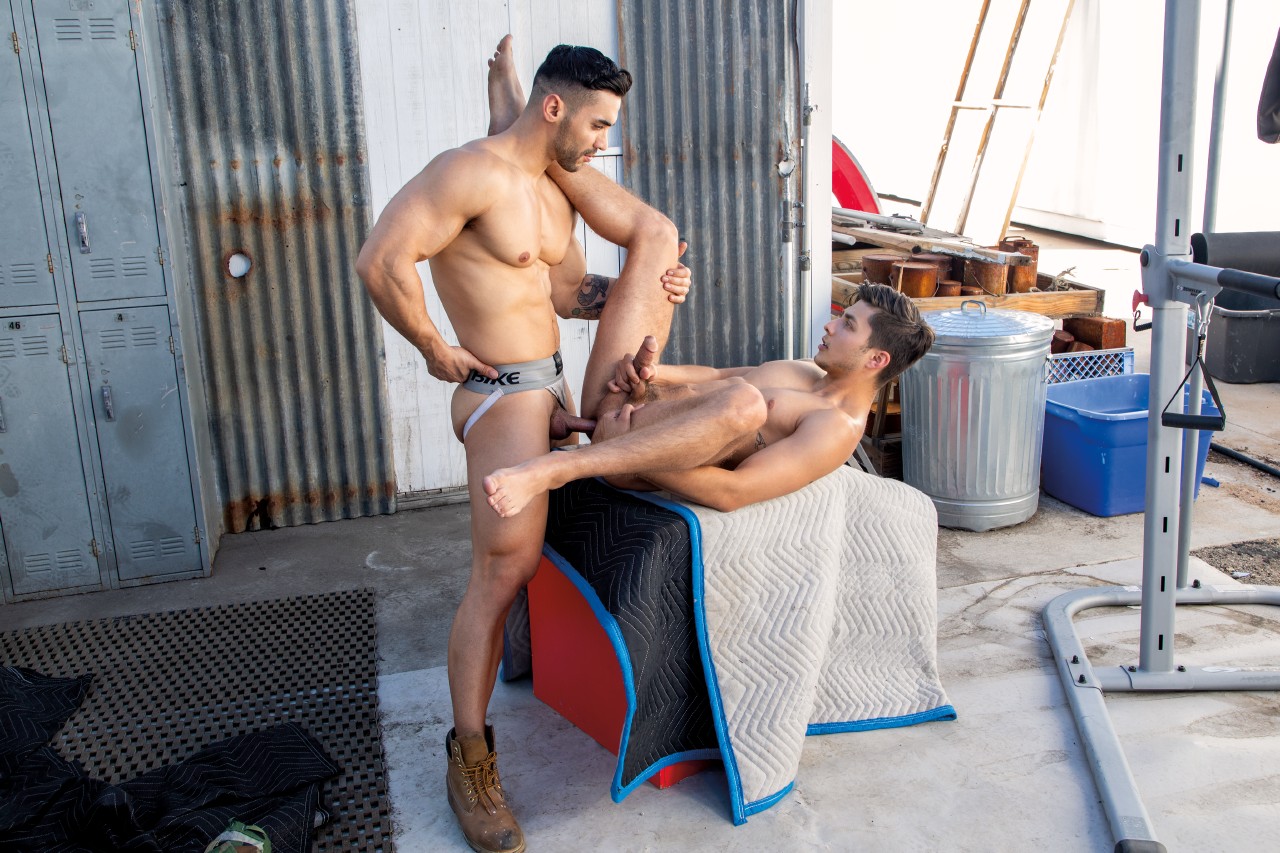 This stunning and super-sexual group of studs are Making Moves to get what they want. Sometimes you just need to let go of your wildest bareback sexual inhibitions, make your move and blow your load with another hot man. Join directors Trenton Ducati and Jasun Mark and a cast of nine horned up, unsheathed studs who see what they desire and make moves to get it and get off. Arad Winwin makes a move on Angel Rivera and leaves Angel's hole sore and his face covered in his seed. Before gym janitor Johnny Ford can clock out for the day, he needs to earn his pay by servicing the owner Quin Quire. After a grueling session with personal trainer Arad Winwin, muscle-twink Matt Lockwood gets his holes stretched to the max. After a long day out, Nic Sahara is happy to get home to his boyfriend Grayson Lange and use his hole until both studs are left with their balls drained. After a good pump at the gym, workout partners Quin Quire and Devin Franco take turns breeding each other's hole to complete their workout. Sit back and get off with the men of Making Moves as they pound tight asses raw and blow huge loads.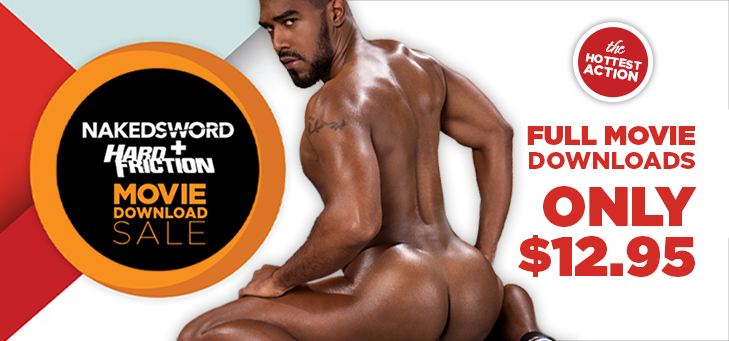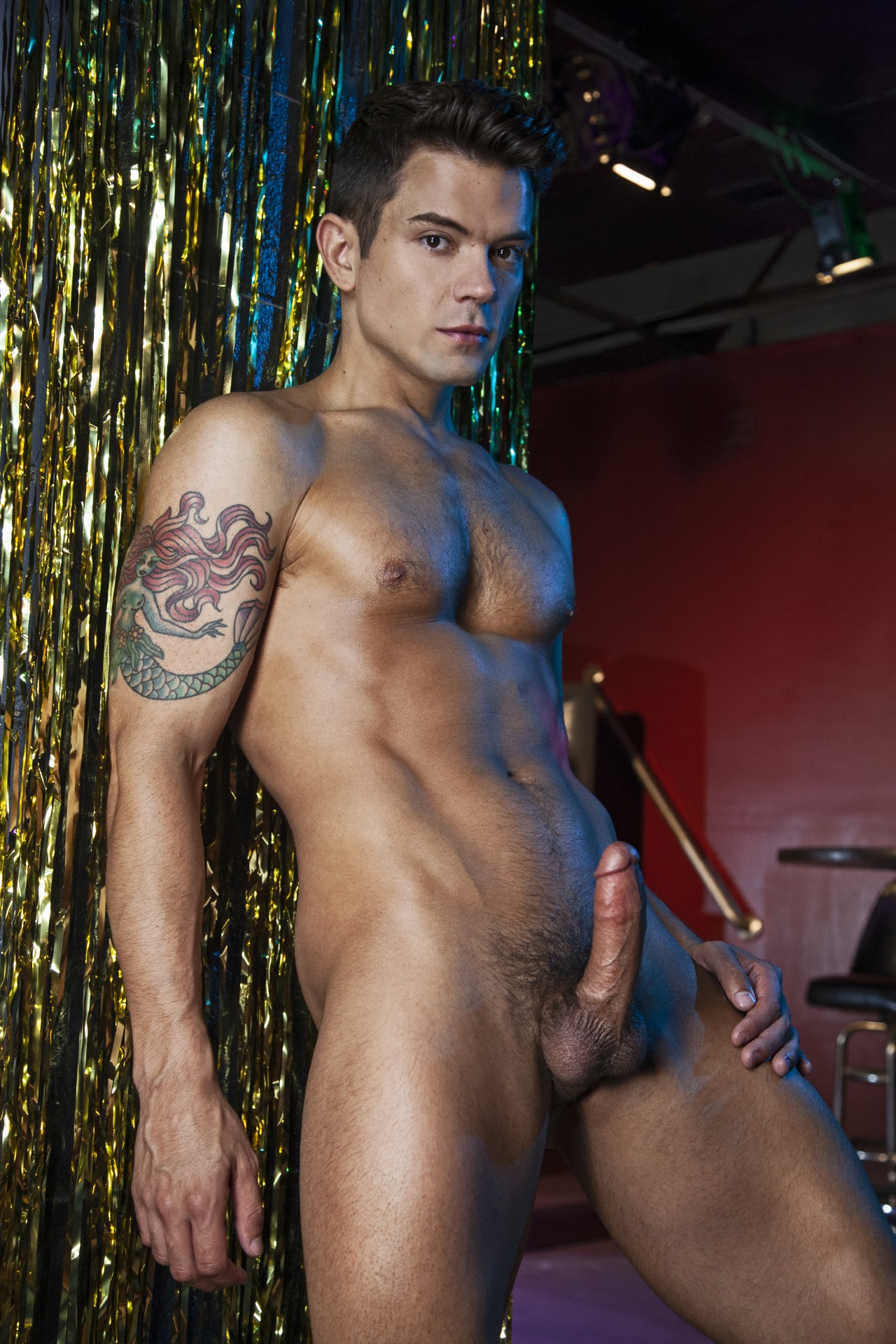 Dakota Payne, winner of the 2020 Falcon | NakedSword Miss Pineapple Pageant, is fresh to the scene, but he's taking it by storm. This tatted, stunning stud launched his career in gay porn last year, but from the start, Dakota has been a part of some of the biggest projects with Falcon Studios, NakedSword and Hot House. Most recently, Payne appears in Falcon's bareback blockbuster Califuckinfornia. After agreeing to be part of the inaugural Miss Pineapple Pageant 2020, benefitting mental health support for sex workers, Dakota killed it with his epic Black Lives Matter tribute performance as his drag persona Gemini, scoring him the trophy and title of Miss Pineapple 2020. Want to see Dakota in hot sex action out of drag? Watch the hilariously sexy hit The Gay Simple Life from NakedSword Originals, or the bareback flicks BARE: Hookups and Fuck Downs and Afternoon Affairs. If you didn't know about Dakota Payne before, consider yourself introduced and hop on board to jerk off to this sexy, rising star!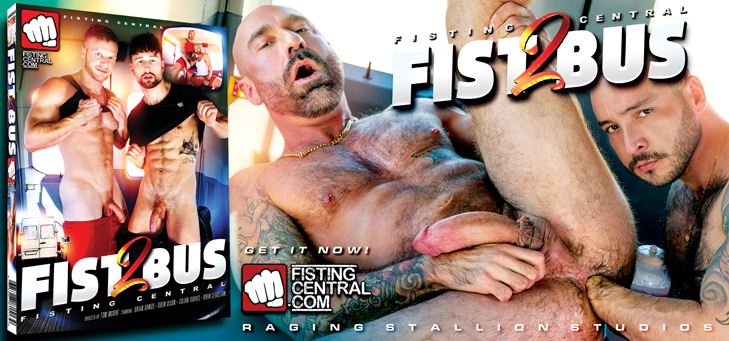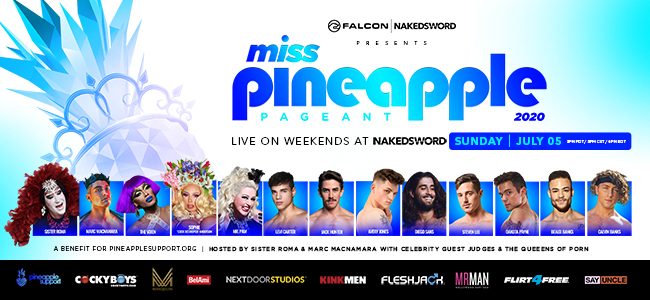 Miss Pineapple 2020 ReCap - Watch Free For A Limited Time

The Miss Pineapple 2020 Pageant, a fundraiser for Pineapple Support, took place live on Sunday, July 5. The pageant raised awareness to mental health support to sex workers by gay pornstars showcasing their talents in drag. The entire show can now be watched for a limited time at NakedSword.com/MissPineapple2020. With political statements, celebrity judges, dramatic performances and more, here is the Miss Pineapple 2020 recap!

Click Here to Read the Full Story




Hot Membership Site Updates Available Now!



Falcon Studios Group Models Appearing Live in a City Near You.


Watch the Recording of the 2020 Miss Pineapple Pageant here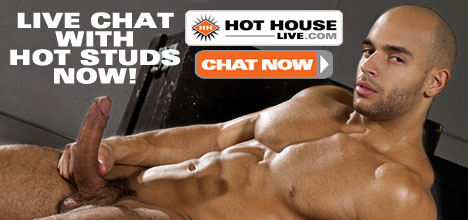 Hey HUNTer's,

We hope you had a happy and safe Fourth of July! Summer is kicking, but we're not stopping with the continuous exclusive new releases, unbeatable sales, free galleries and more. Let's not waste any more time and get to it!
Were you busy last Sunday and unable to watch the 2020 Miss Pineapple Pageant? Don't worry, because Breaking News has the scoop on where you can watch the huge event in its entirety.
SPOILER ALERT: Sexy winner of the Miss Pineapple Pageant and all-around great guy, Dakota Payne appears in our Model Spotlight item this issue. Get to know this rapidly rising star and celebrate his win with a free gallery.
Hot House is back in our Free Action Gallery with only the hottest action shots from the latest bareback flick, Making Moves.
One gallery not enough? Great! Our Special Feature this week features scorching action shots from Raging Stallion's Loaded: Muscle Fuck!, compiled into one gallery ready for you to jerk off to.
First up in Studio News, hop on and take a ride on the Fist Bus 2, now on DVD. Then, Jake Nicola comes over to be a Private Dancer, for Vince Parker in the latest 'Model Behavior' update on RagingStallion.com.
Your exclusive sales this week include the NakedSword + Hard Friction Movie Download Sale, featuring full-movie downloads for only $12.95 each. Then, get outside and into The Great Outdoors DVD Sale, where you can save 50% on scorching DVDs featuring outdoor and poolside sex.
We'd never forget your Free Scene Download! This week, jack off to a scorching scene with Jacob Taylor fucking Jordan boss in Hot House's Depths of Focus. Similar scenes can now be lusted after on the latest Hot House bareback release on DVD, Making Moves.
Ciao for now,
The HUNT Men





BONUS Free Action Gallery: Loaded: Muscle Fuck!
Woof, grrrr, sir yes sir, are the grunts and scoffs you hear when you're face-to-face with one of the big, brawny and bearded alpha-daddies of your dreams in Loaded: Muscle Fuck! All you can really do in the latest bareback fuck-fest from director Steve Cruz, is drop to your knees, service some thick meaty cock and watch tight holes get bred. Teddy Torres, Alexander Kristov and Alex Tikas get the balls rolling in a scorching hot three way, with serious ass eating, butt munching and face riding to get three holes primed for intense raw pounding and splattering volcanic orgasms. Inked and beefy studs Riley Mitchel and Markus Kage keep the sexual electricity at full voltage, tearing into each other with a passionate hunger bordering on cock starved. Wade Wolfgar and Dickie James have their own erotic heat in a more subdued and sensuous pairing that builds to a throbbing climax and Dickie's well-used hole drips with Wade's massive load. Riley Mitchel returns for a second ass-cramming adventure, this time with the hard-driving Jaxx Maxim manhandling the ginger bear muscle bottom on the dining room table till they're both squirting pearly pools of cum all over Riley. The living room sofa gets a rough workout as Rikk York, Jesse Zeppelin and Sharok crank up the volume to 11 with a raw three way flip-fuck that sees Sharok and Rikk taking turns drilling each other and riding Jesse's huge juicy tool. Last in the lusty line-up, Adam Ramzi and Vander Pulaski swap spit with dick-hungry blowjobs before flip-fucking in a toe-curling, moaning and grunting marathon of giant cocks destroying hairy holes and a spray of salty seed. Whether your fantasy man looks like a football coach, a trucker or a lumberjack, these hot and hairy handsome hunks deliver in Raging Stallion's newest epic feature, Loaded: Muscle Fuck!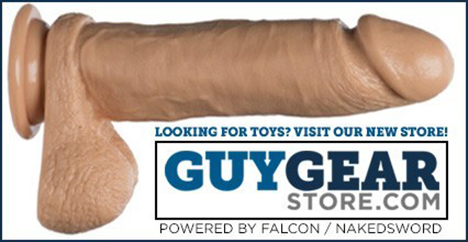 Fisting Central Hits The Road Again with Fist Bus 2 – Now on DVD - Fetish Force, the Falcon Studios Group brand featuring the best of gay kink and fetish, has released its latest feature, Fist Bus 2, on DVD. Due to the COVID-19 pandemic, the DVD was not immediatley available for purchase. With director Tom Moore in the driver's seat and a quartet of the filthiest...
Read Full Story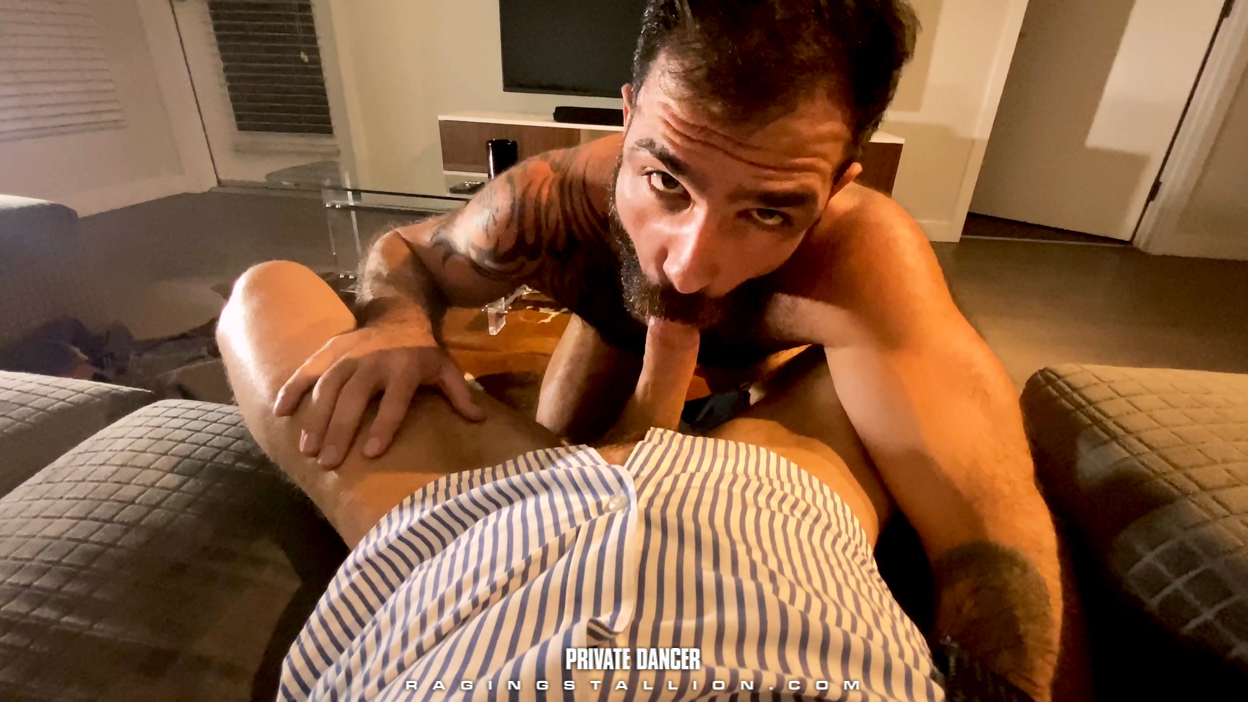 Jake Nicola Is Vince Parker's Private Dancer on RagingStallion.com - The latest installment of the hottest social distancing series 'Model Behavior' returns for an all-new, social distancing bareback update with Jake Nicola and Vince Parker for RagingStallion.com. Watch now!
Read Full Story





Jacob Taylor & Jordan Boss from Depths of Focus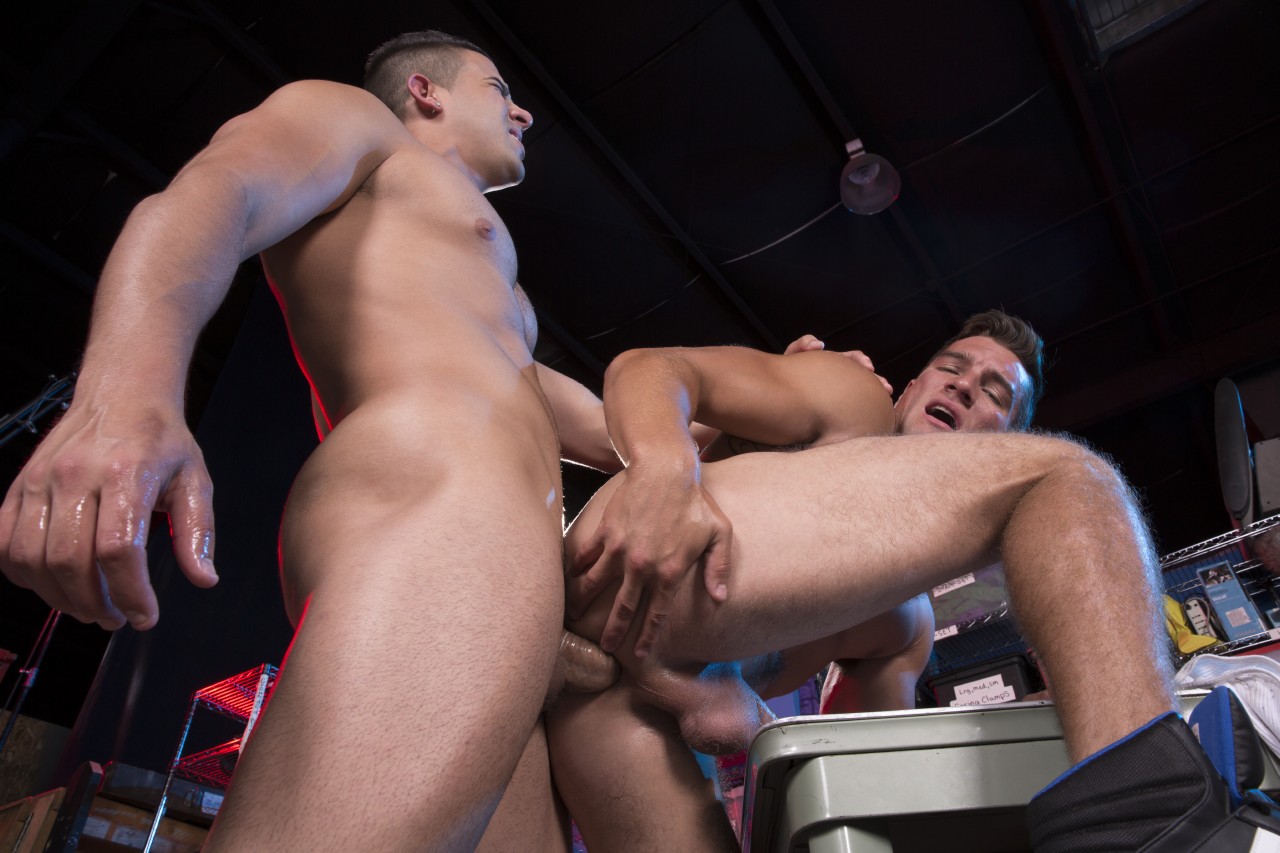 As Director Austin Wolf photographs Alexander Volkov in the studio, production assistants Jacob Taylor and Jordan Boss retreat to the gear room where they initiate some steamy action of their own. Jordan playfully shows Jacob his ass, and Jacob takes the invitation, pulling down Jordan's shorts. They make out while stripping their shirts off, revealing smooth, jacked bodies. Eager to show off his cock sucking skills, Jordan whips out Jacob's cock and cups the base while working the sensitive, uncut head with his wet lips. Spit slides down Jacob's shaft and off his balls. Trading places, Jacob returns the oral favor for Jordan. Spinning around, Jordan spreads his ass and gives Jacob full access to the tender, pink hole. While applying slick spit with his tongue, Jacob uses his thumb to push the saliva into Jordan's ass. With Jordan's ass practically begging to get fucked, Jacob mounts him doggy style and slides in. With ever-increasing intensity, Jacob works Jordan's hole as sweat glistens from their muscular shoulders. Jordan's verbal affirmations make it clear just how much he craves Jacob's fat dick inside him. Flipping on his back, Jordan takes Jacob's cock directly to his most sensitive, stimulating area. Jerking his cock, Jordan shoots a massive load that projects across his thick arms. Jacob shoots like a fountain, delivering massive arching ropes of cum that splatter across Jordan's beefy torso. With their own behind-the-scenes fun finished, it's time to get back to work.




You have received this email because you requested email updates from Falcon Studios Group be sent to: %%EMAIL_ADDRESS%%
This is an advertisement. %%PLUGIN_Unsubscribe: 183936-Unsubscribe%%
Please add reply@huntezine.com to your address book or safe senders list to ensure that these emails arrive in your inbox.
© 2020 Silver State Services, LLC. All Rights Reserved. HUNT eZine, 2176 Shattuck Ave, Berkeley, CA 94704

Records required to be maintained pursuant to 18 U.S.C. 2257 and
C.F.R. 75 are kept in the following location by the Custodian of Records:
Custodian of Records
2716 Shattuck Ave,
Berkeley, CA 94704