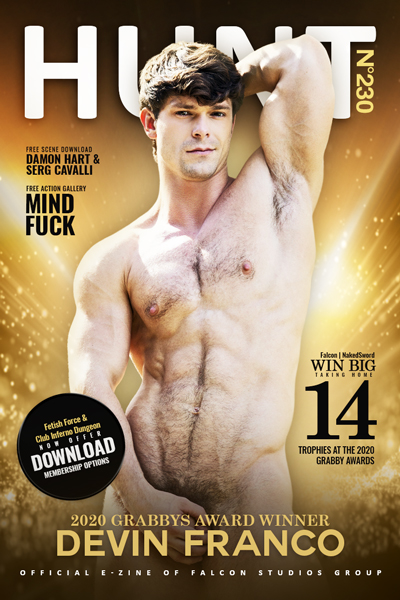 Amazing Content Now Live on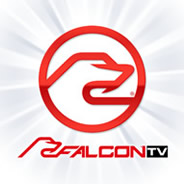 | | |
| --- | --- |
| | Check the listings in your Television Provider's Adult HD OnDemand Menu for: Night At the Entourage, The OnDemand HD Release of Falcon Studios' A Night At the Entourage starring Skyy Knox, Pierce Paris, JJ Knight & more! |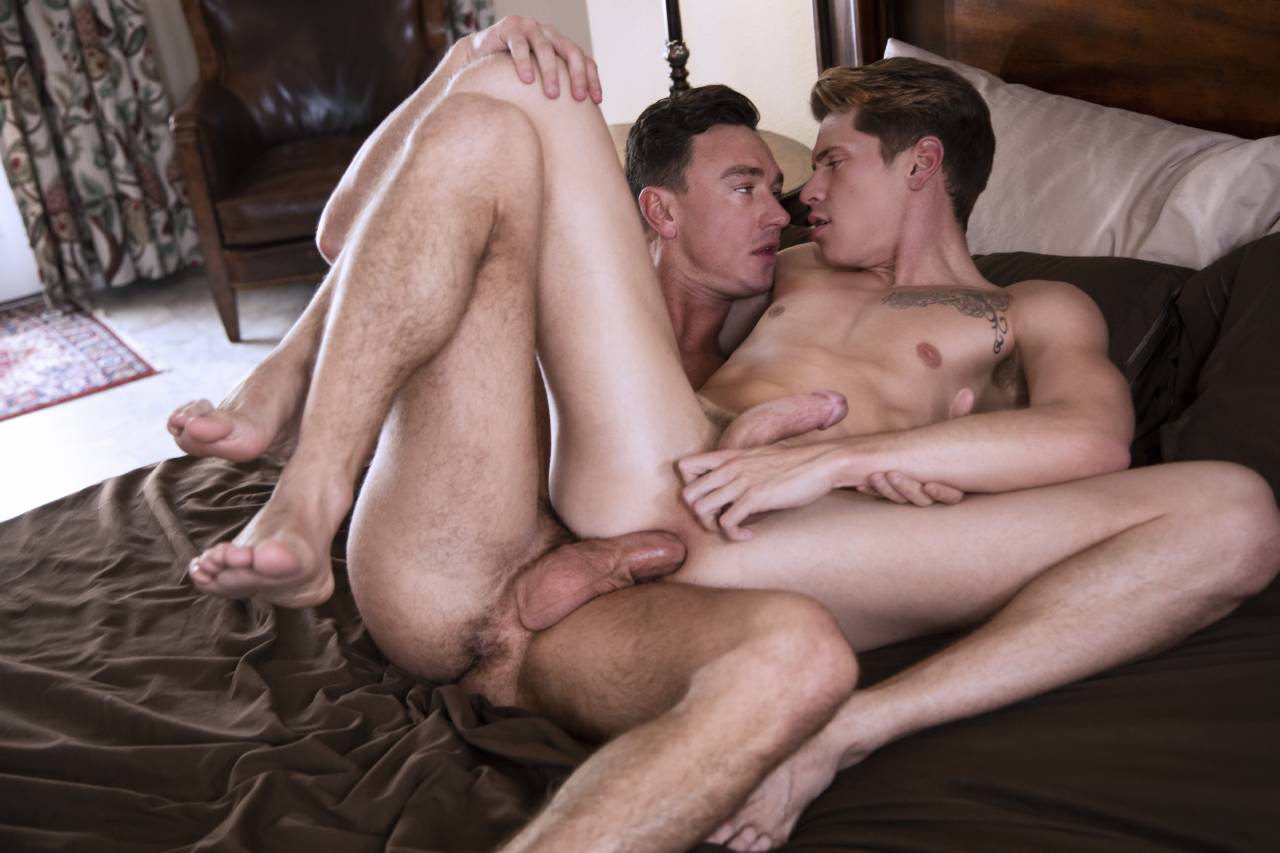 Are you ready for an all-out Mind Fuck? Ten ripped and horny men come together in the latest all-sex, bareback fuck fest from award-winning director Chi Chi LaRue. These exceptional Falcon studs bring fantasies from the twisted mind of Clark Davis to life by laying it all on the line, shedding every inhibition and ravaging each otherís bare cocks and raw holes. Bickering boyfriends, Cade Maddox and Troy Accola find the passion in their relationship again after a great grudge fuck. Clark Davis helps his friend Nick Fitt with his oral fixation, feeding his fat dick to his hungry friend and giving him his raw load. Adrian Hart canít take it anymore and finally gets brave enough to tell his best friend Colton Reece, that he wants to ride his dick, and Coltonís totally down. Nick Fitt fantasizes about random sex with strangers, so he makes a pass on the delivery boy Steven Lee, and his fantasies come true. Andy Taylor snoops on his stepbrother Arad Winwin in the shower and gets his smooth ass pounded after Arad catches him. Clark Davis starts by edging his fine cock, but itís always better to release your load in a scorching three way with Adrian Hart and Cazden Hunter that ends in a cummy finish. You want a Mind Fuck? Sit back, grab your cock, dive into these sordid fantasies and donít stop until youíre satisfied, and your balls are drained.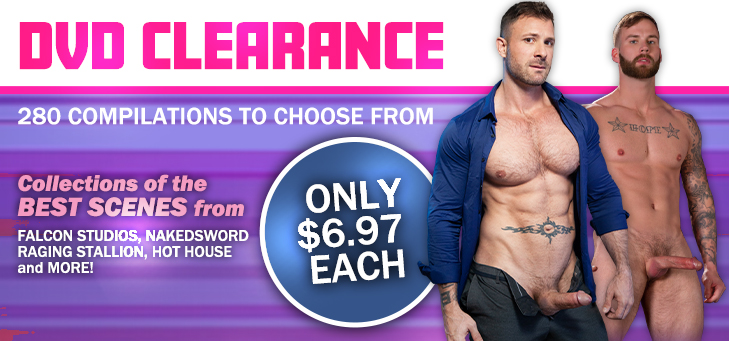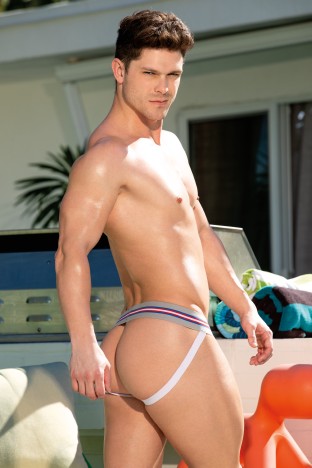 Falcon | NakedSword Exclusive and Grabbys 2020 Hottest Bottom, Devin Franco, is a force to be reckoned with. From the very beginning, Devin has proven he's one of the most dynamic and versatile superstars in the business today! This charming heartthrob originally hails from New Mexico, but now calls L.A. his home. Franco's stunning physical assets, including his ripped body, 8-inch, cut cock and award-winning ass, aren't all this stud has to offer. Devin has also been recognized for his acting chops in multiple feature roles for Falcon | NakedSword. Most recently, Franco stars in one of the hottest flip-fucks of the year in Hot House's, Making Moves. Fans can also see Devin work it in the bareback Falcon features, award winner Beach Rats of Lauderdale, Tales From the Locker Room and Califuckinfornia. We're pretty sure you've already fallen in love with Devin Franco, but if you haven't, watch on of his latest movies and see why everyone is raving about him. †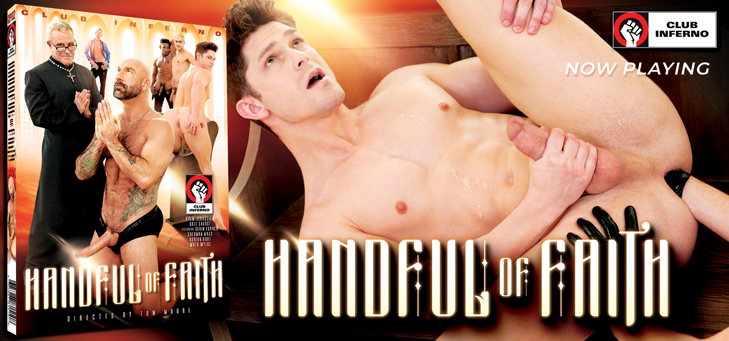 Falcon | NakedSword Scores Major Awards & Takes Home 14 Trophies at 2020 Grabby Awards

Models, directors and executives from Falcon | NakedSword attended the virtual edition of one of gay adult entertainmentís biggest awards shows, the 21st Annual Grabby Awards on May 30, 2020.

Click Here to Read the Full Story




Hot Membership Site Updates Available Now!



Falcon Studios Group Models Appearing Live in a City Near You.


June 13: Ricky Larkin on FalconLive.com 8:00PM EDT / 5:00PM PDT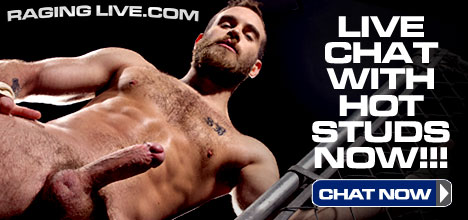 Hey HUNT Guys,

2020 is whizzing by, and we know things have been a little hectic lately, but we're always here to help you with a little steamy distraction: another packed issue of HUNT with new updates, exclusive releases, free galleries and more. Join us.
We're celebrating the 14 awards Falcon | NakedSword won at the 2020 Grabby Awards in our Breaking News item this week! The awards, which took place virtually, showcased and recognized the best and hottest players in gay adult entertainment.
Grabbys 2020 'Hottest Bottom' winner Devin Franco is in Model Spotlight. Catch up on gay pornís most versatile and charming superstar and rub one out to his free gallery while you're at it.
You're getting an all-out Mind Fuck with our Free Action Gallery this issue featuring scorching action shots from the latest bareback feature from Falcon Studios and Chi Chi LaRue.
This just in! Fetish Force and Club Inferno Dungeon are now offering download membership options on their sites. Read the full details in our Special Feature.
No plans this weekend? Studio News has you covered! First, join award-winning star Ricky Larkin on FalconLive.com for a live show this Saturday, 6/13 at 5:00pm PDT. Then, watch how Sharok and Logan Stevens do social distancing with an exclusive, outdoor bareback fuck for Raging Stallion. Also, Club Inferno's religious fist-fest Handful of Faith is now available on DVD. Finally, grab a copy of BelAmi's hit feature, Blake Mitchell is An American in Prague, available now on DVD from the Falcon Studios Group Store.
It wouldn't be HUNT without some savings, would it? Be sure to check out our Compilation DVD Clearance, with 280 collections to choose from for only $6.97 each Ė thatís 75% OFF. Then, heat things up with our Summer Download Discounts, featuring downloads from major brands for only $2.95 each.
We're headed to Europe for your Free Scene Download this issue with Serg Cavalli and Damon Hart in NakedSword Originals blockbuster feature, The Last Rose. Similar scenes can now be watch on the new release, Blake Mitchell is An American in Prague.
Enjoy Boys,
The HUNT Men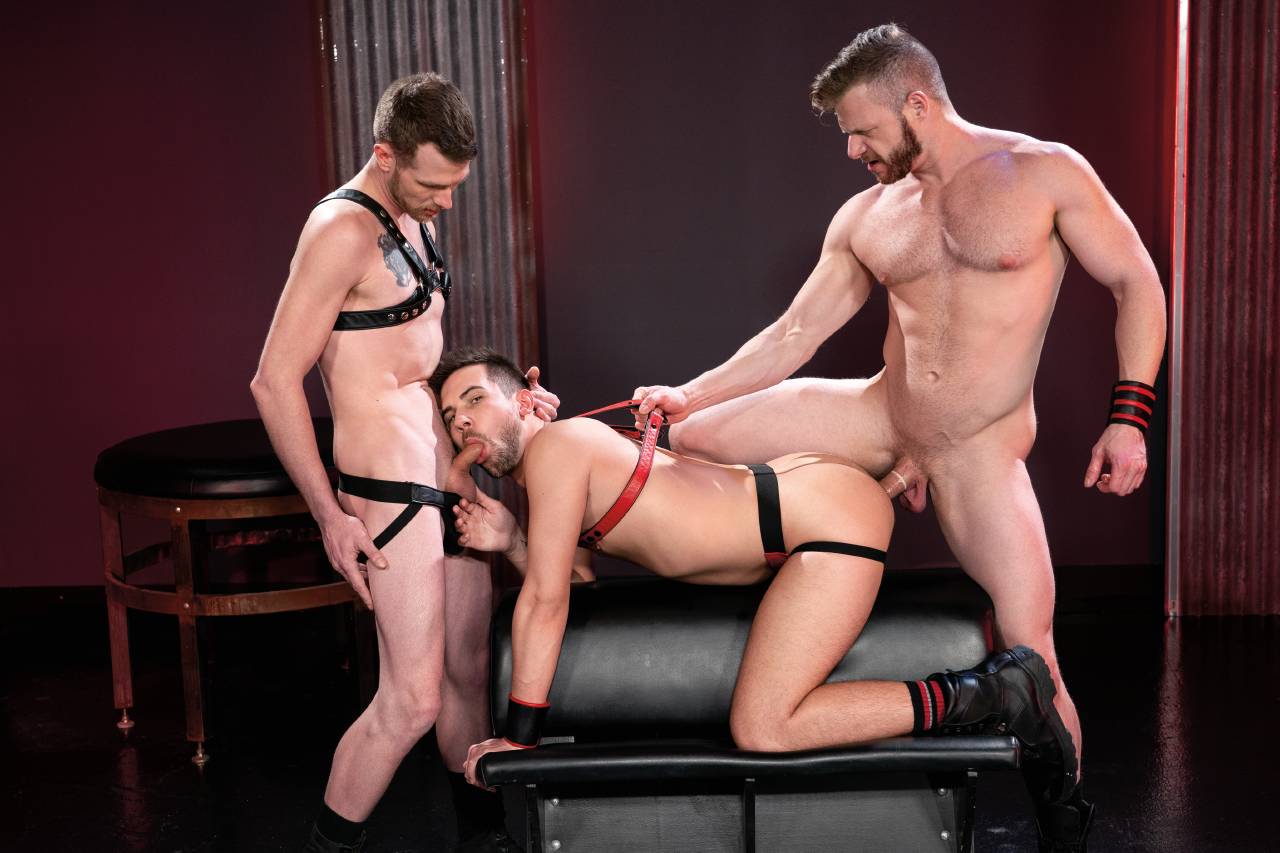 Fetish Force & Club Inferno Dungeon Now Offer Download Membership Options
Today, FistingCentral.com and ClubInfernoDungeon.com, the premiere fetish and kink sites from the Falcon | NakedSword Group, announced that effective immediately all scenes on their award-winning websites will now be available for download at no additional cost to current members. This new feature brings added value to the already robust sites that features over 1000 scenes from Fetish Force, Fisting Central and Club Inferno Dungeon combined to deliver the best of gay kink, fetish and fisting videos. ††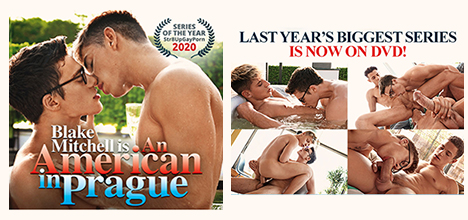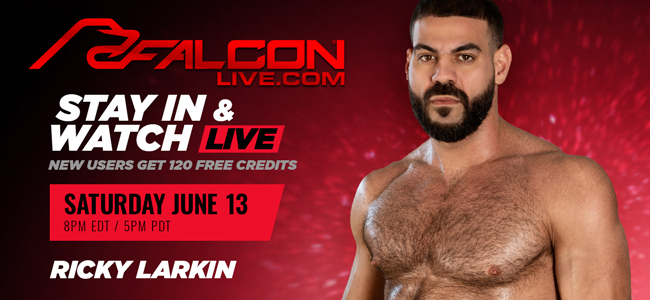 Ricky Larkin Hosts Live Show on FalconLive.com - No plans this weekend? Stay in and watch award-winning stud Ricky Larkin on FalconLive.com, Saturday June 13th at 8:00pm EDT / 5:00pm PDT. New users...
Read Full Story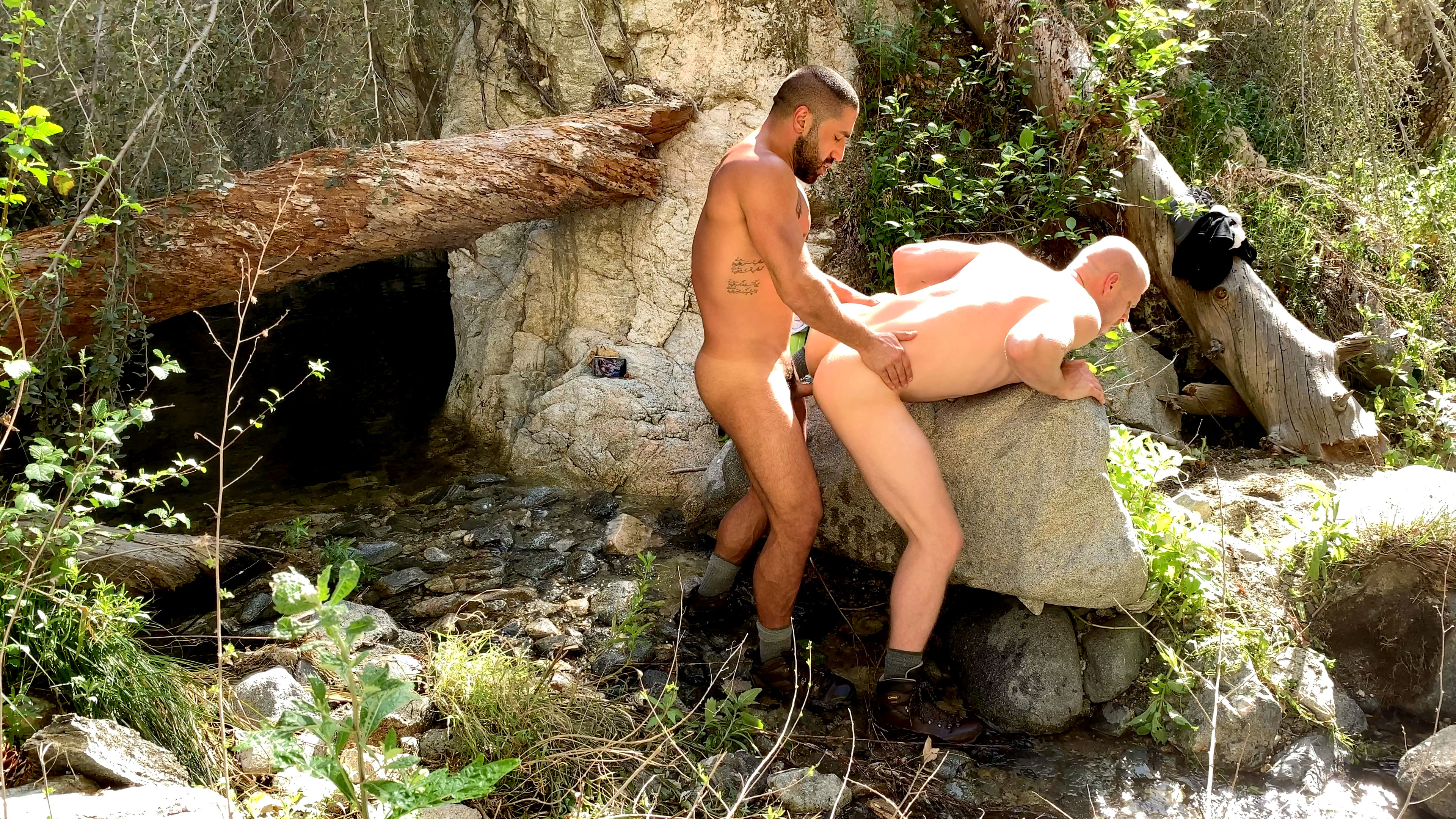 Sharok and Logan Stevens Star in Latest Installment of 'Model Behavior' - The latest installment of the hottest social distancing series 'Model Behavior' returns for an all-new, social distancing bareback update with Sharok and Logan Stevens for RagingStallion.com. Watch now!
Read Full Story

Bel Amiís Blake Mitchell is An American in Prague Released on Falcon | NakedSword Store - Through a special partnership with Bel Ami, the hugely popular European bareback studio, the Falcon | NakedSword store is proud to offer the massive hit Blake Mitchell is An American in Prague on DVD.
Read Full Story





Serg Cavalli & Damon Hart from The Last Rose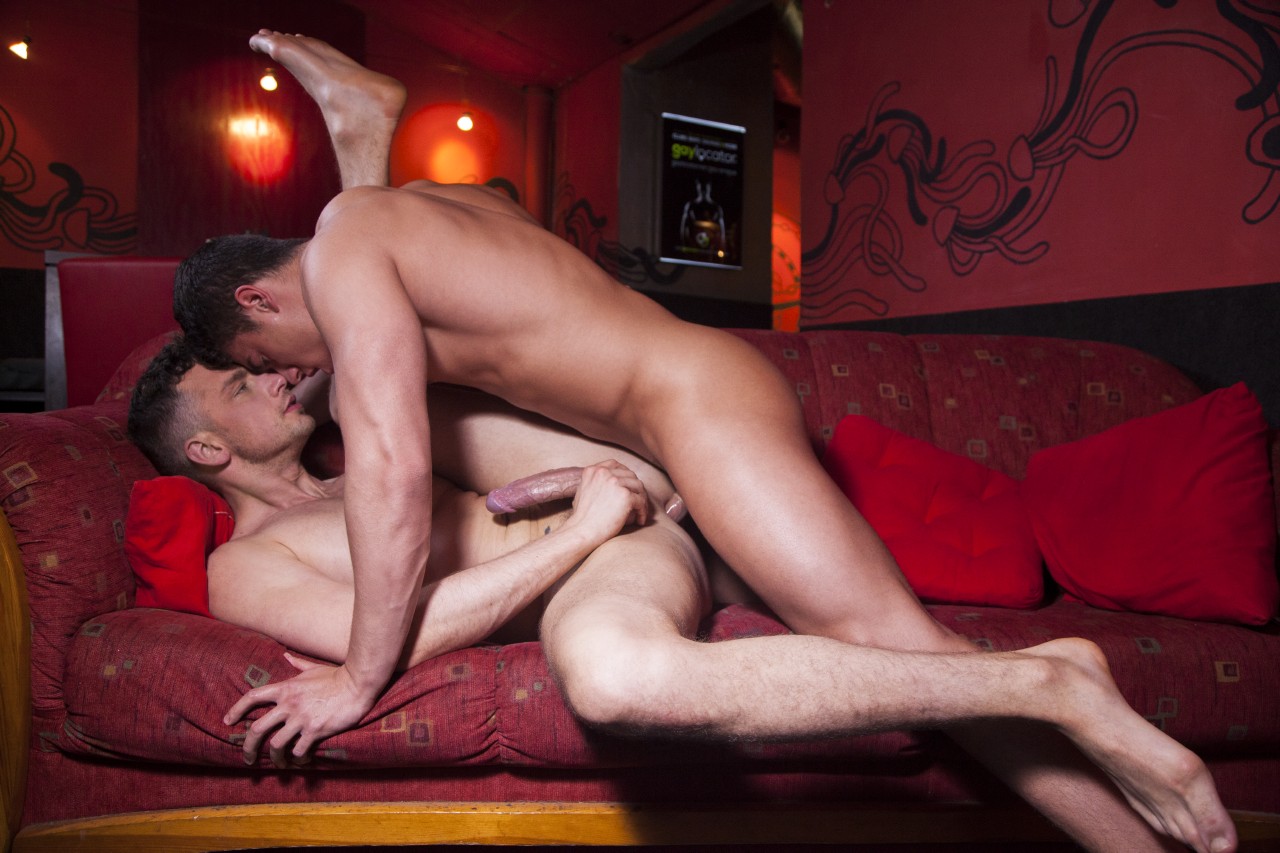 Ryan Roseís unhealthy obsession with Insta-famous Alam Wernik leads him to Prague. Camera in hand, Ryan sets out to photograph the fairytale-like city when Damon Heart catches a glimpse of the hot all-American stud. The flirtatious Damon makes his move, suggesting that Ryan photograph him instead. After an impromptu photo session Damon leads Ryan into his favorite bar where he knows Serge Cavalli will be ready and waiting for some action. Ryan is turned on by the hot European men, who both tease him with their huge cocks and round asses, but when he catches a glimpse of a rose over the bar his mind is immediately taken back to Alam. Ryan ditches Damon and Serge who are already to focused on each other to even notice. They take turns sucking dick and eating ass, working up to a frenzied flip-fuck until Damon finally jumps on Sergeís hot cock until he blows his load. Meanwhile Ryan returns to his room, to battle his demons.




You have received this email because you requested email updates from Falcon Studios Group be sent to: %%EMAIL_ADDRESS%%
This is an advertisement. %%PLUGIN_Unsubscribe: 183936-Unsubscribe%%
Please add reply@huntezine.com to your address book or safe senders list to ensure that these emails arrive in your inbox.
© 2020 Silver State Services, LLC. All Rights Reserved. HUNT eZine, 2176 Shattuck Ave, Berkeley, CA 94704

Records required to be maintained pursuant to 18 U.S.C. 2257 and
C.F.R. 75 are kept in the following location by the Custodian of Records:
Custodian of Records
2716 Shattuck Ave,
Berkeley, CA 94704