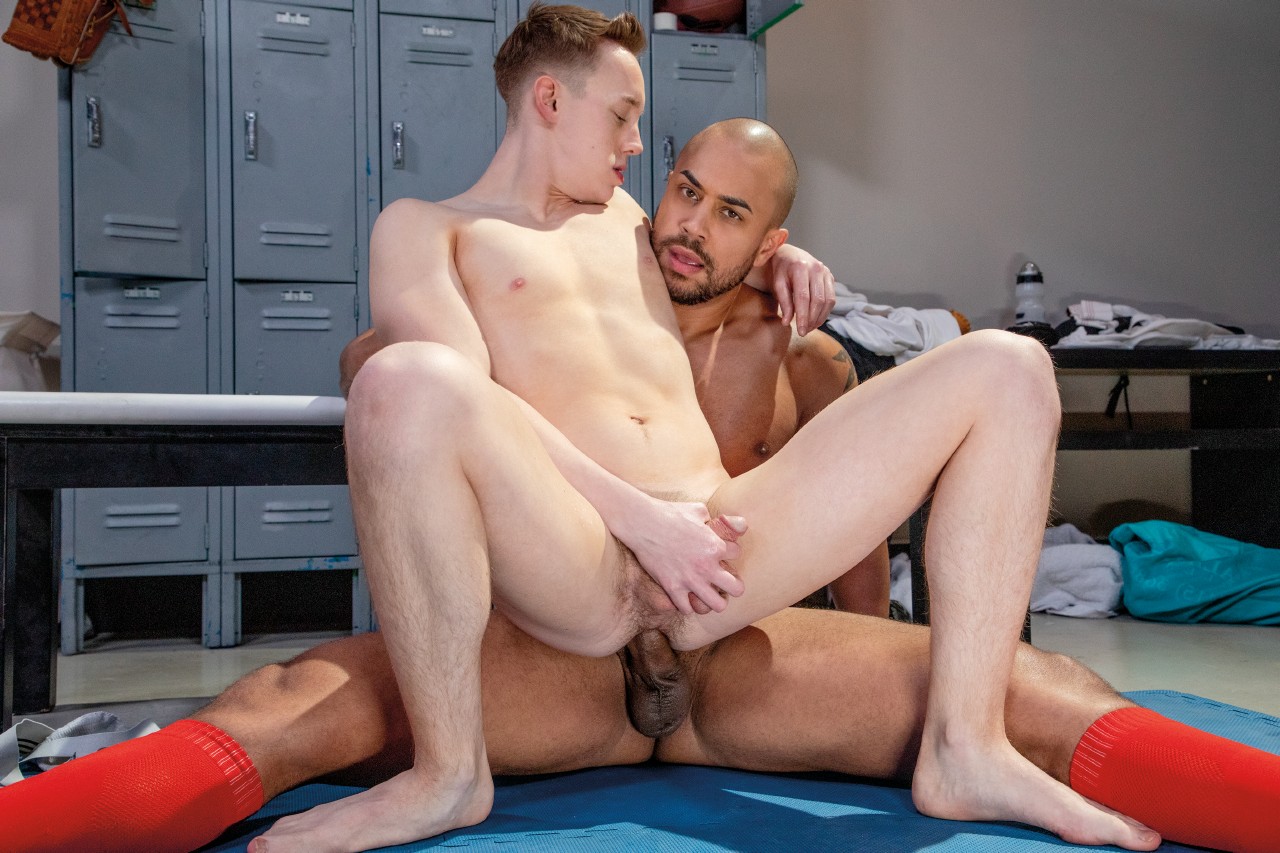 Ripe jocks, musky socks and throbbing cocks are all part of the supercharged sports fantasy, Tales from the Locker Room. In this bareback gym fuck fest directed by award-winner Chi Chi LaRue, there's nothing like the distinctive scent and manly aroma of an all-male sports facility. Eight ripped athletes make up this stunning cast to play out every guy's secret fantasy of being seduced by the coach or dribbling the balls of hot teammates. Sexy young twink Avery Jones can't believe his luck at landing a dream job as a towel boy where he steals musky socks and funky jocks from the laundry, till he gets caught by Coach Dillon Diaz who has a pouch bulging with a giant schlong. Team doctor Julian Grey checks out star player Matt Lockwood for injuries while Matt checks out the doc's crotch, then Matt gets rimmed, pounded and creampied on the locker room floor. Devin Franco is a young DILF who demands Coach Jesse Zeppelin give his son more game time, but this proud dad is a pushy power bottom who sees the real action in Coach's office. Kirk Cummings and Taylor Reign are two horny athletes who sneak into the gym after hours to perv out on sniffing dirty jockstraps and getting themselves so hot and bothered they suck and bareback fuck right there on the bench. Remember, if you can't be an athlete, be an athletic supporter and take one for the team in Falcon's, Tales from the Locker Room!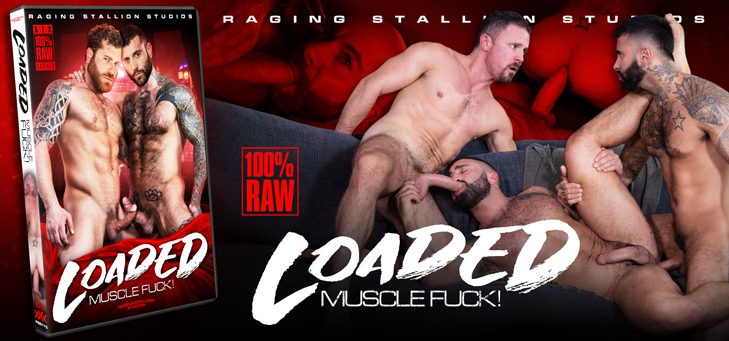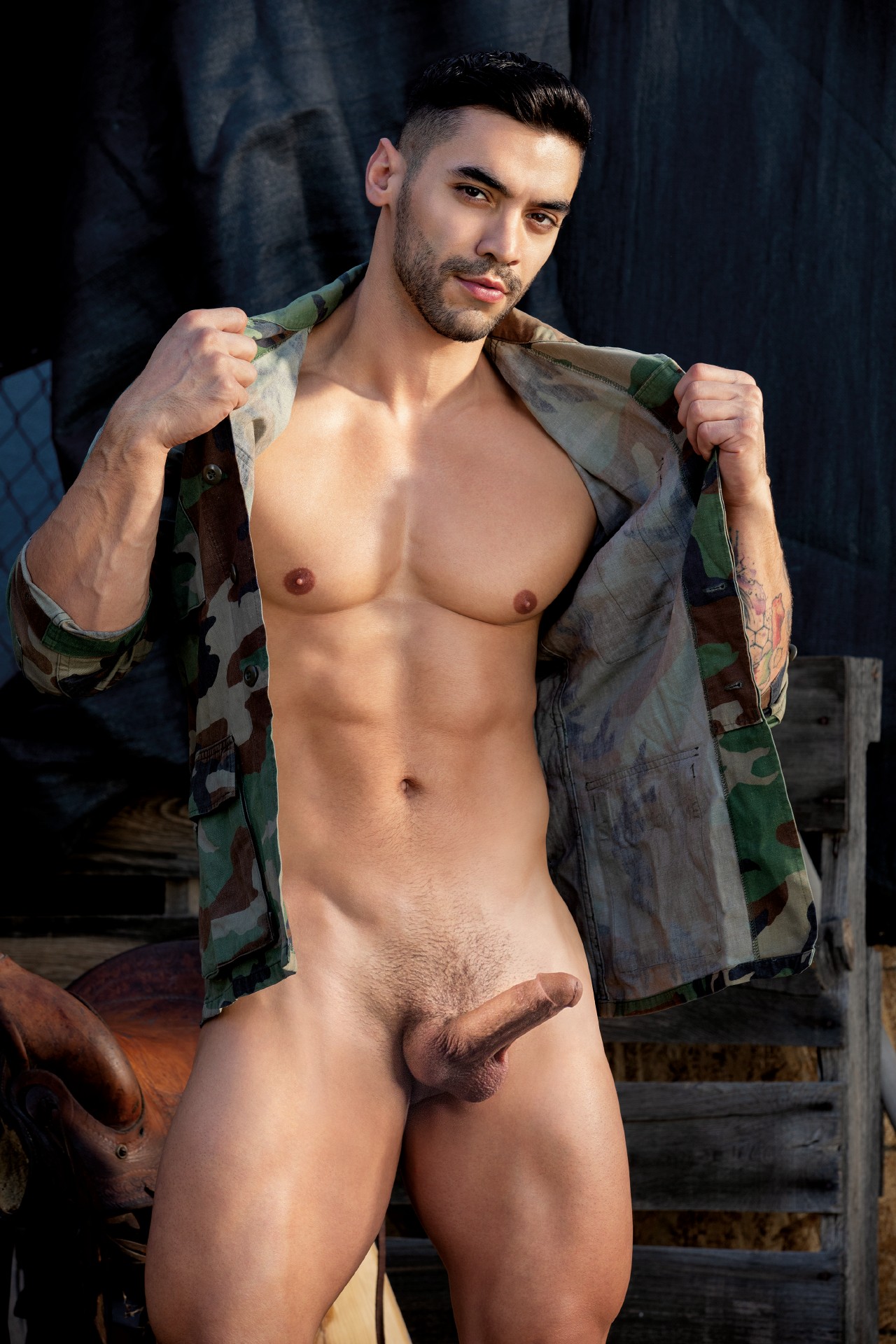 Award winning superstar Exclusive Arad Winwin has so much more to offer than what meets the eye! Not only is Winwin a sensational performer on the screen with his girthy assets, he's also a certified personal trainer and professional underwear model for many popular LGBTQI brands. Arad's story started off rough as he fought hard to leave his home in Iran and come to America to pursue his dreams. After befriending heavy hitters in the industry like Trenton Ducati, Arad landed an exclusive contract with Falcon | NakedSword and the rest is history! Haven't caught up to Arad Winwin in a while? You can catch him in his latest Hot House scene pounding Angel Rivera from Making Moves. Then, watch him in the bareback Falcon releases Fill Me Deep, Bareback Ranch and Afternoon Affairs. Now that you know where to find this stunning hunk, get to your room, whip out your cock, and join Arad Winwin as he dominates any hole he comes across!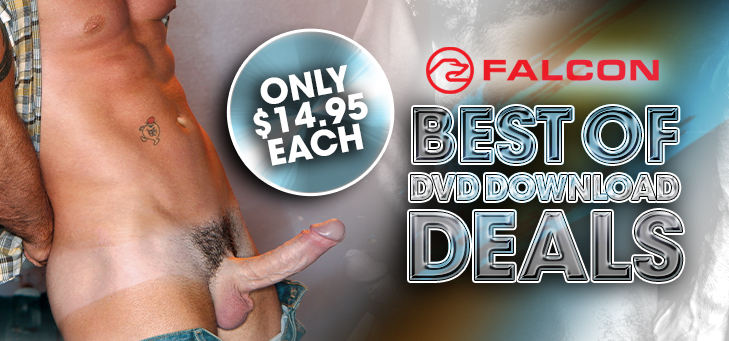 Falcon/NakedSword Celebrates Grabby Nominations with Message of Industry Solidarity

Falcon/NakedSword today sends congratulations to all the nominees of the 2020 Grabby Awards, the prestigious gay porn awards show hosted by Grab Magazine in Chicago on Memorial Day Weekend.

Click Here to Read the Full Story




Hot Membership Site Updates Available Now!



Falcon Studios Group Models Appearing Live in a City Near You.


May 23: Grabby Awards, Chicago, IL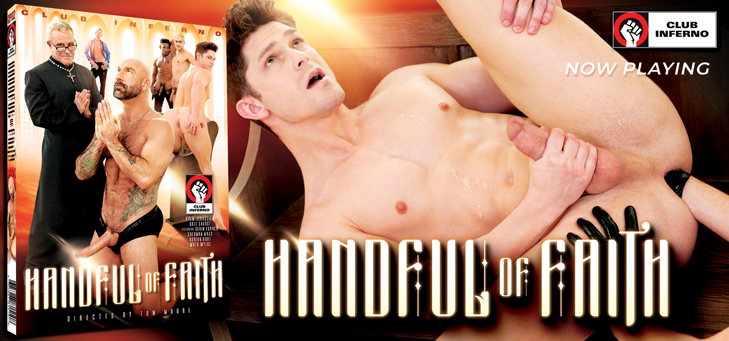 Hey HUNT Reader's,

We hope you're all staying home and staying safe during this continous uncertain times we are all experiencing right now. For eveyone stuck at home, we're back with another bulging issue of HUNT eZine to get you thru this quaratine! Lets get thru it together.
First in Breaking News, Falcon/NakedSword Celebrates Grabby Nominations with Message of Industry Solidarity. The annual award show is still set to take place this May in Chicago.
Dominate power-top Arad Winwin takes you on a sex ride in our Model Spotlight this week. Learn a few new thinks about our only Iranian Exclusive and get off to his scorching gallery that's included.
Get ready for the steamiest stories from Tales from the Locker Room featured in our Free Action Gallery this week.
Take an all-natural bareback ride in our Special Feature item this week with the latest release from Raging Stallion, Loaded: Muscle Fuck!.
Studio News is packed with tons of goodies. First, watch Exclusive Arad Winwin stretch out power-bottom Angel Rivera, in the debut update from Making Moves, coming soon from Hot House. Then, get on your knees and beg for mercy on your hole with the digital download release of Club Inferno's, Handful of Faith. Finally, Teddy Torres, Alexander Kristov and Alex Tipas debut the first scene from Loaded: Muscle Fuck!, on RagingStallion.com.
If you're a fan of hung and hairy men, take advantage of our Raging Stallion Download Deals with scenes on sale for only $2.95 each. Then, Falcon brings you the Falcon Best of DVD Download Deals with the best compilations for only $14.95. Finally, all major brands are on sale with our Recent Release DVD Sale featuring brand new titles going for $17.97 each.
This week, your Free Scene Download stars Arin Asker and Hoytt Walker fucking bareback in Raging Stallion's, Beards, Bulges and Ballsacks!. Similar scenes can now be watched on Raging's all-new bareback fuck-fest, Loaded: Muscle Fuck!.
Enjoy,
The HUNT Guys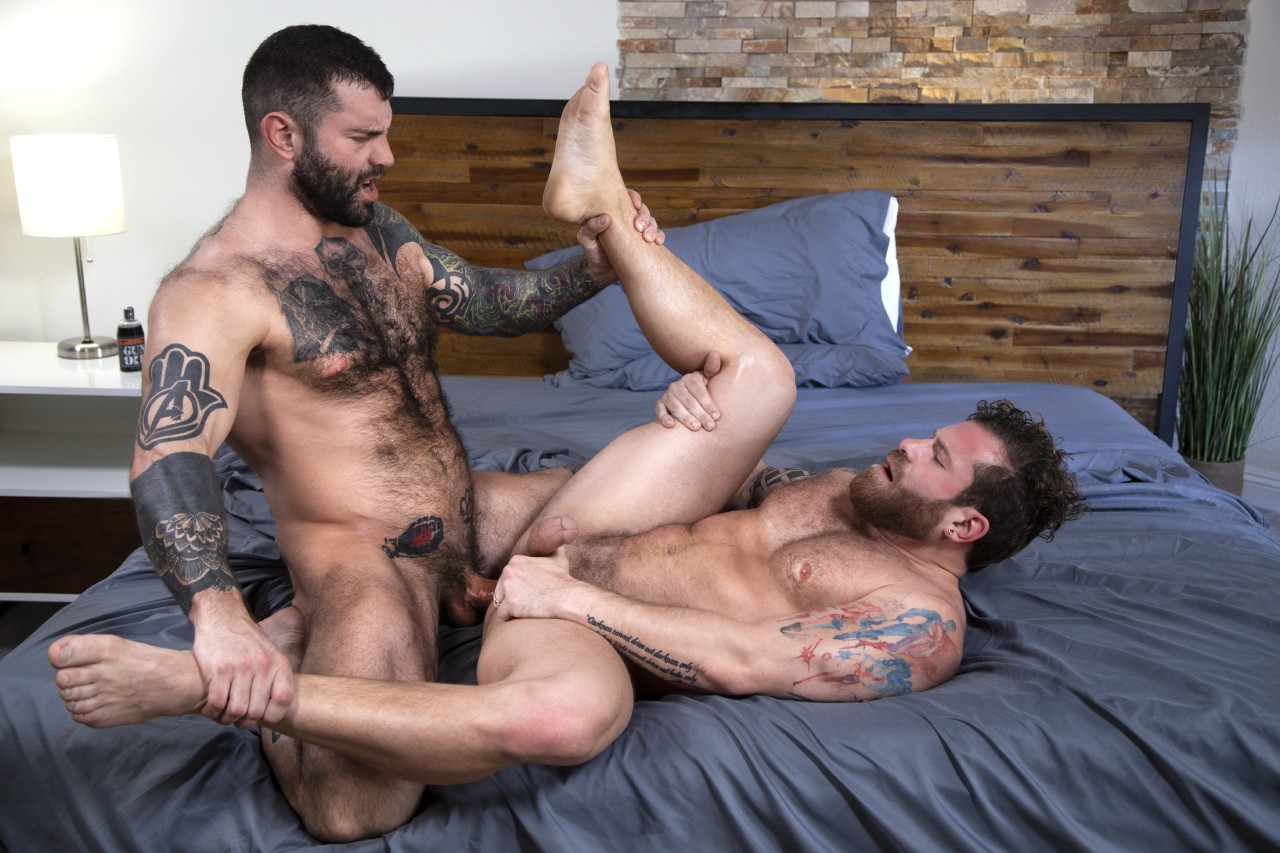 Raging Stallion's New Bareback All-Sex Loaded: Muscle Fuck! Available for Download
Raging Stallion, the Falcon Studios Group brand featuring all-natural men, has released their latest bareback feature, Loaded: Muscle Fuck!, on DVD and Downloads. All you can really do in the latest bareback fuck-fest from director Steve Cruz, is drop to your knees, service some thick meaty cock and watch tight holes get bred. The latest release from Raging Stallion is now available on Digital Download on the Falcon Studios Group Store.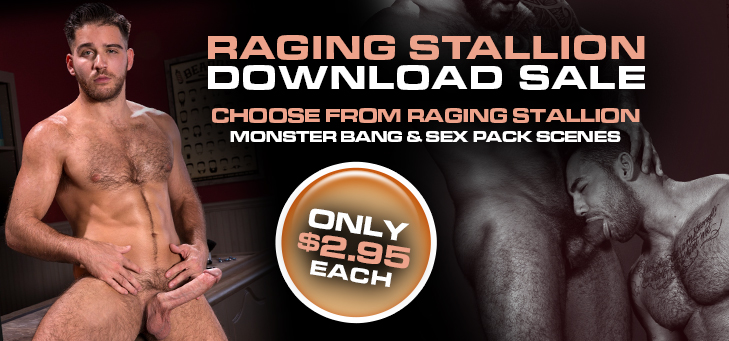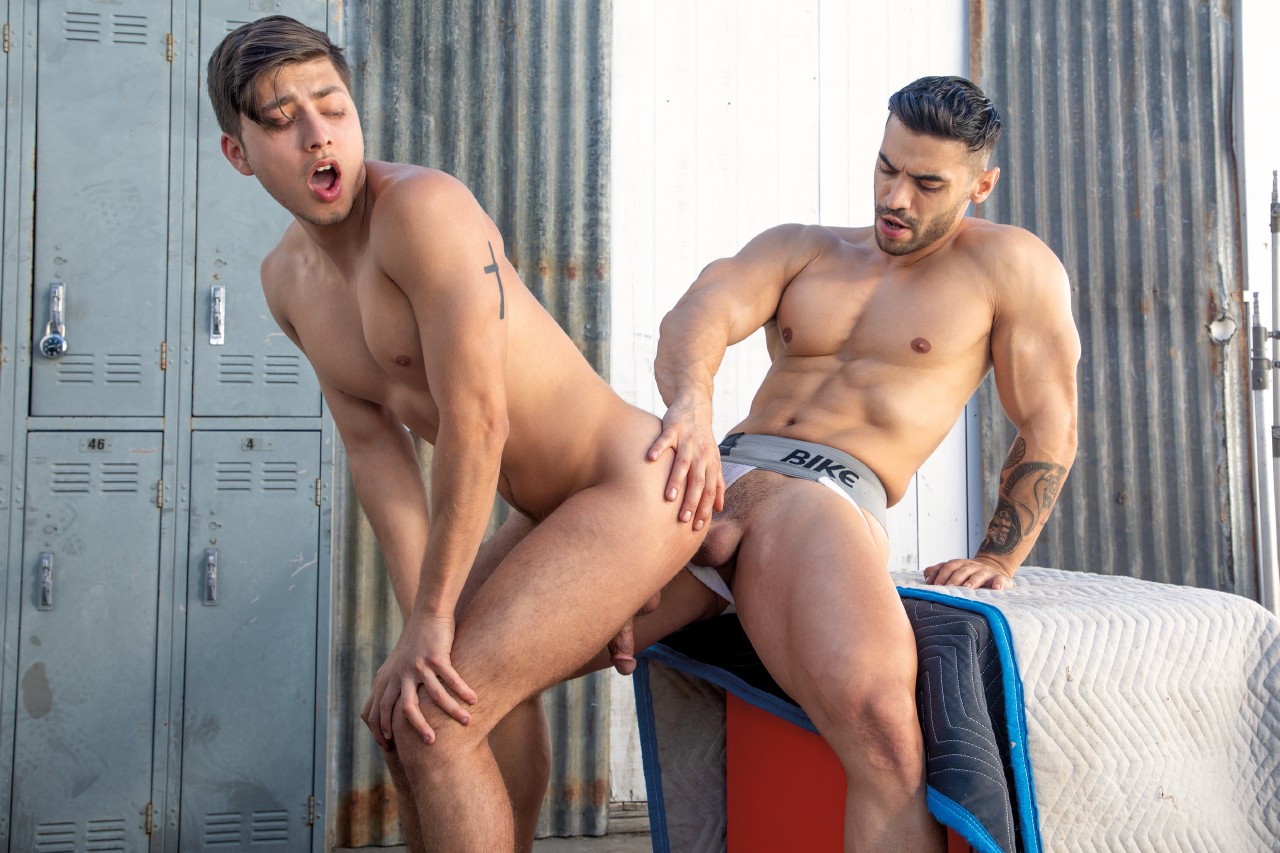 Exclusive Arad Winwin Stretches Angel Rivera in Making Moves on HotHouse.com - HotHouse.com has announced the exclusive world premiere of the debut scene from their latest bareback feature, Making Moves. From co-director's Trenton Ducati and Jasun Mark, comes the epic debut starring Exclusive Arad Winwin with fan favorite, Angel Rivera. The debut...
Read Full Story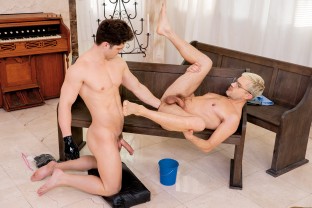 Club Inferno Delivers Devine Fisting with Handful of Faith - Club Inferno, the Falcon Studios Group brand featuring gay muscle men in extreme gay porn and hardcore fisting videos, has released their latest feature, Handful of Faith. From the twisted mind of fetish director Tom Moore, comes the kinkiest, most get-on-your-knees-and-pray fuck-fest starring...
Read Full Story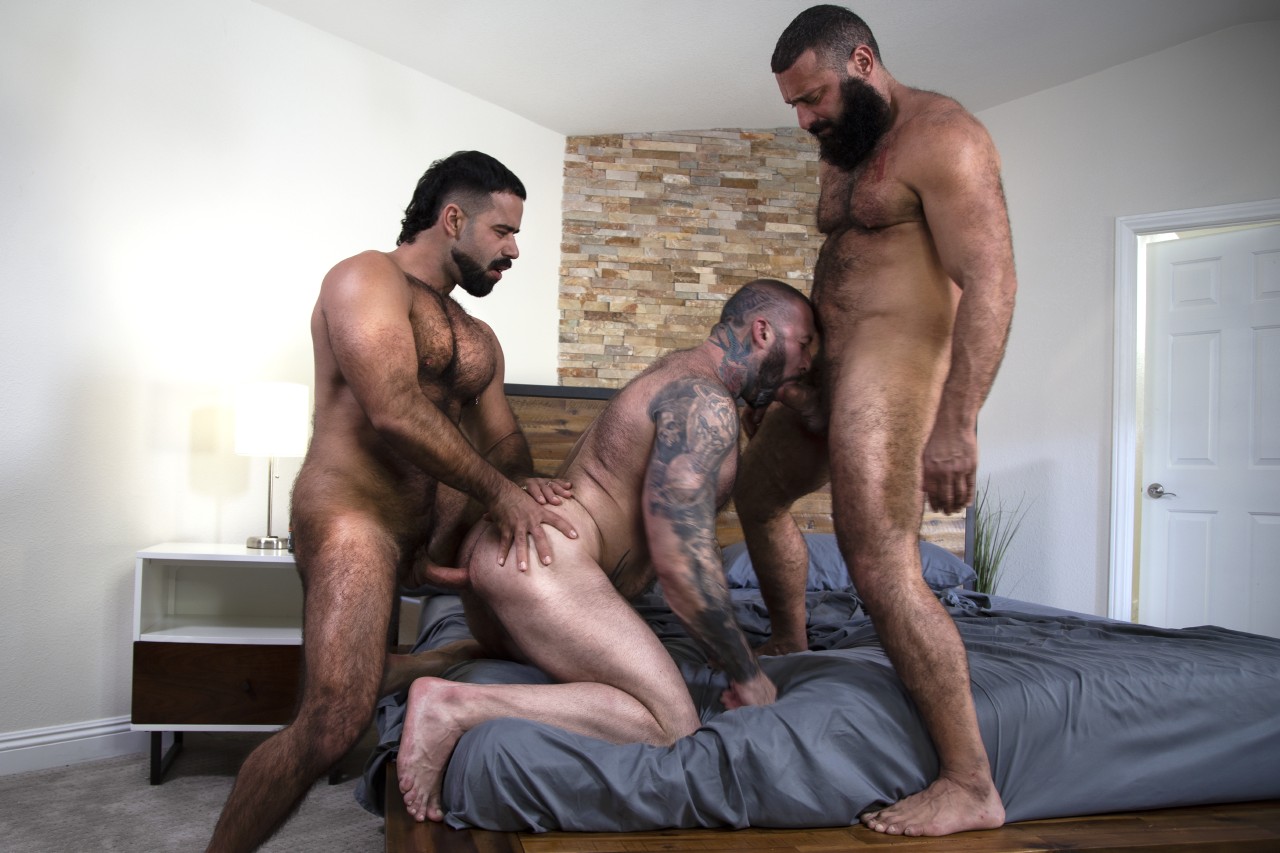 RagingStallion.com Premieres Loaded: Muscle Fuck! with Scorching Threeway - RagingStallion.com, the Falcon Studios Group site featuring natural men, announced the release of the premiere scene from their latest bareback feature, Loaded: Muscle Fuck!. Award-winning model turned director Steve Cruz mans the camera as Teddy Torres, Alexander...
Read Full Story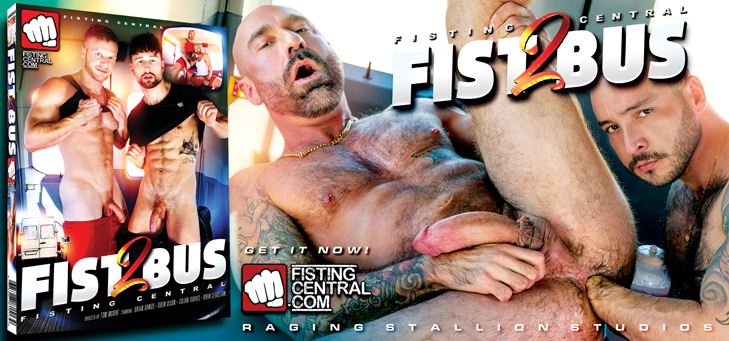 Arin Asker & Hoytt walker from Beards, Bulges & Ballsacks!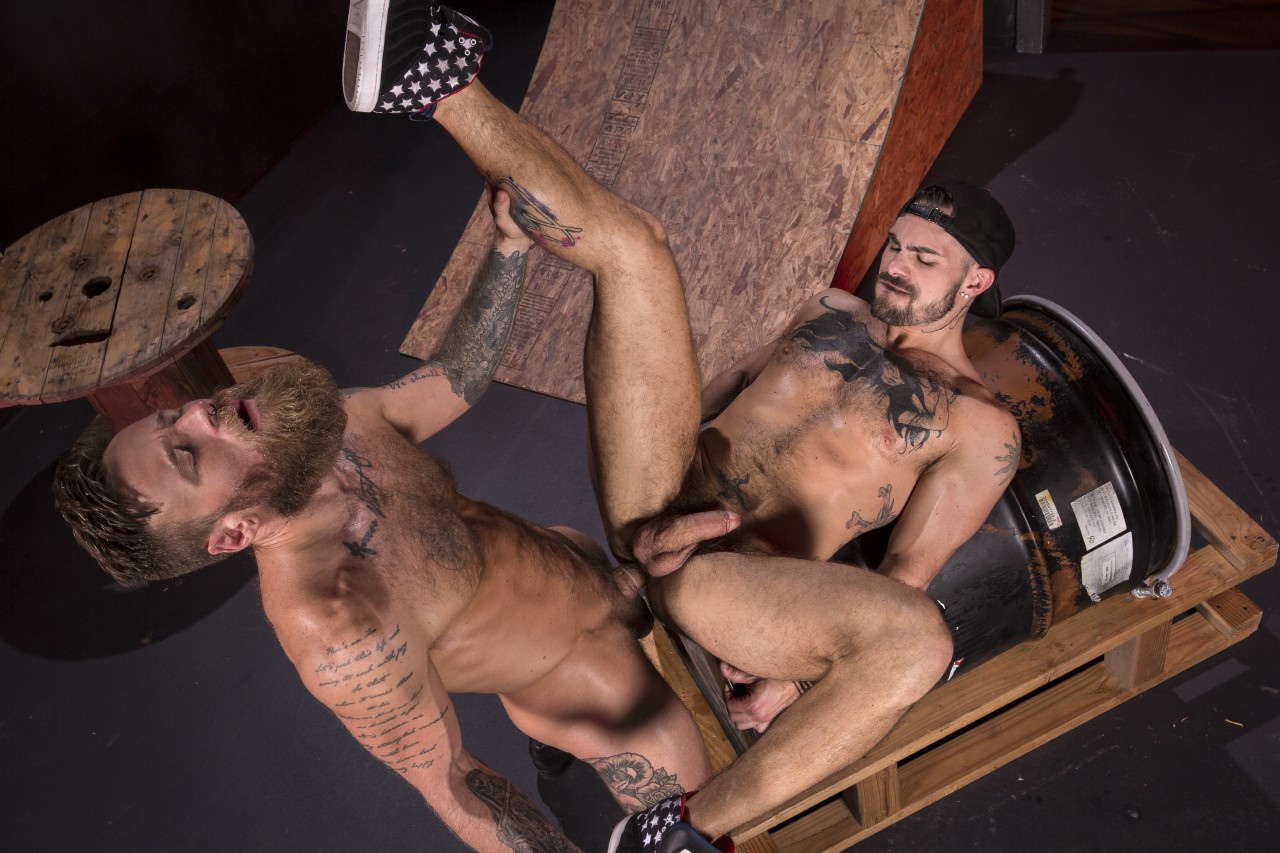 Hoytt Walker is pissing in a trough and as he shakes off his dick, Aarin Asker walks up in his jockstrap. The muscle studs lock gazes and run their eyes up and down each other's ripped, hairy bodies. Hoytt gets hard in his own hand watching Aarin rub his muscles and cup his cock and balls. The guys join together and kiss hard before Aarin gets on his knees to service Hoytt's massive meat. He takes it all the way down his throat as Hoytt's big, full, low hanging balls slap against Aarin's beard and chin. Aarin bends over and opens his hairy crack for Hoytt to work with his tongue. Hoytt's thick, bushy beard feels great rubbing in Aarin's ass and Aarin moans out as Hoytt does his thing. When Aarin is sticky wet, the bearded muscle hunk bends him over a barrel and slips his big hard cock balls deep inside Aarin's tight hairy hole. Both sets of balls from the horny studs swing and slap against each other as Hoytt goes deeper and faster with his pounding. Aarin gets on his back and begs for Hoytt to go further inside his stretched out hole. The horny stud obliges and reams his asshole until Aarin drains his balls all over his own hairy stomach. Hoytt follows immediately and sprays Aarin's thick black pubes with squirt after squirt of gooey, hot juice. The spent hunks kiss again while Aarin plays with Hoytt's long, full beard.