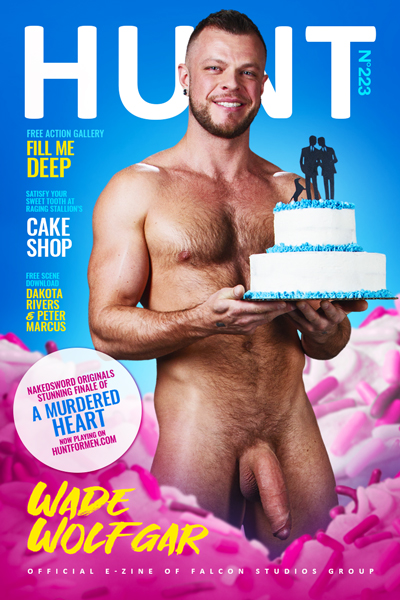 Amazing Content Now Live on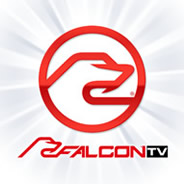 | | |
| --- | --- |
| | Check the listings in your Television Provider's Adult HD OnDemand Menu for: Doctor's Prostate Play, The OnDemand HD Release of Hot House's Internal Specialists starring Woody Fox, Dorian Ferro, Skippy Baxter & more! |














In this modern world of instant gratification, random encounters off hook-up apps, and the anonymity of bathhouse culture, sexual communication often falls by the wayside. That's not the case in Fill Me Deep, Falcon's sizzling new bareback all-sex feature directed by Tony Dimarco. Eight of Falcon's hunkiest models get the opportunity to tell their scene partner what they like about each other and what they want sexually, which sets the stage for scorching hot interludes as they shed their clothes and their inhibitions. Falcon Exclusive and total top Steven Lee tells vers stud Jackson Cooper that flip-fucking is not on the table, and Jackson is totally cool with getting his raw hole pounded. Boyish bottom Austin Avery lets dom top Arad Winwin know he likes getting his ass eaten and being fucked a bit rough and his wishes are granted. Cade Maddox wants to breed Nic Sahara's hole, and what Cade wants, Cade gets. Steven Lee returns to give greedy bottom Cazden Hunter exactly what he needs. And longtime friends and frequent fuck-buds Austin Avery and Ryan Rose, don't need to negotiate, they just do what they do best: assume their favorite positions and make each other squirt. "Less Talk, More Cock" is a great motto — and once the raw sex starts, these fucking hot barebackers don't say a lot except focus on fulfilling everyone's erotic expectations when tops take over bottoms in, Fill Me Deep!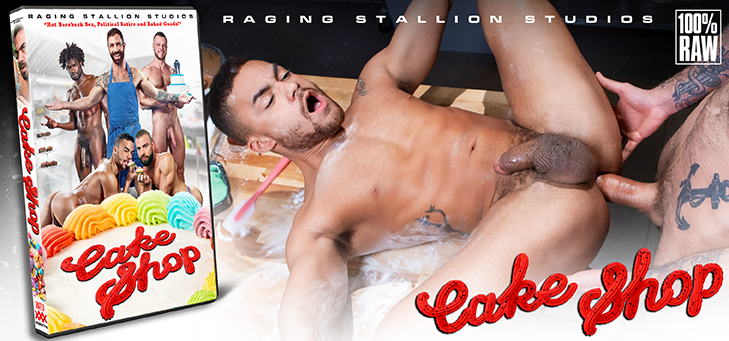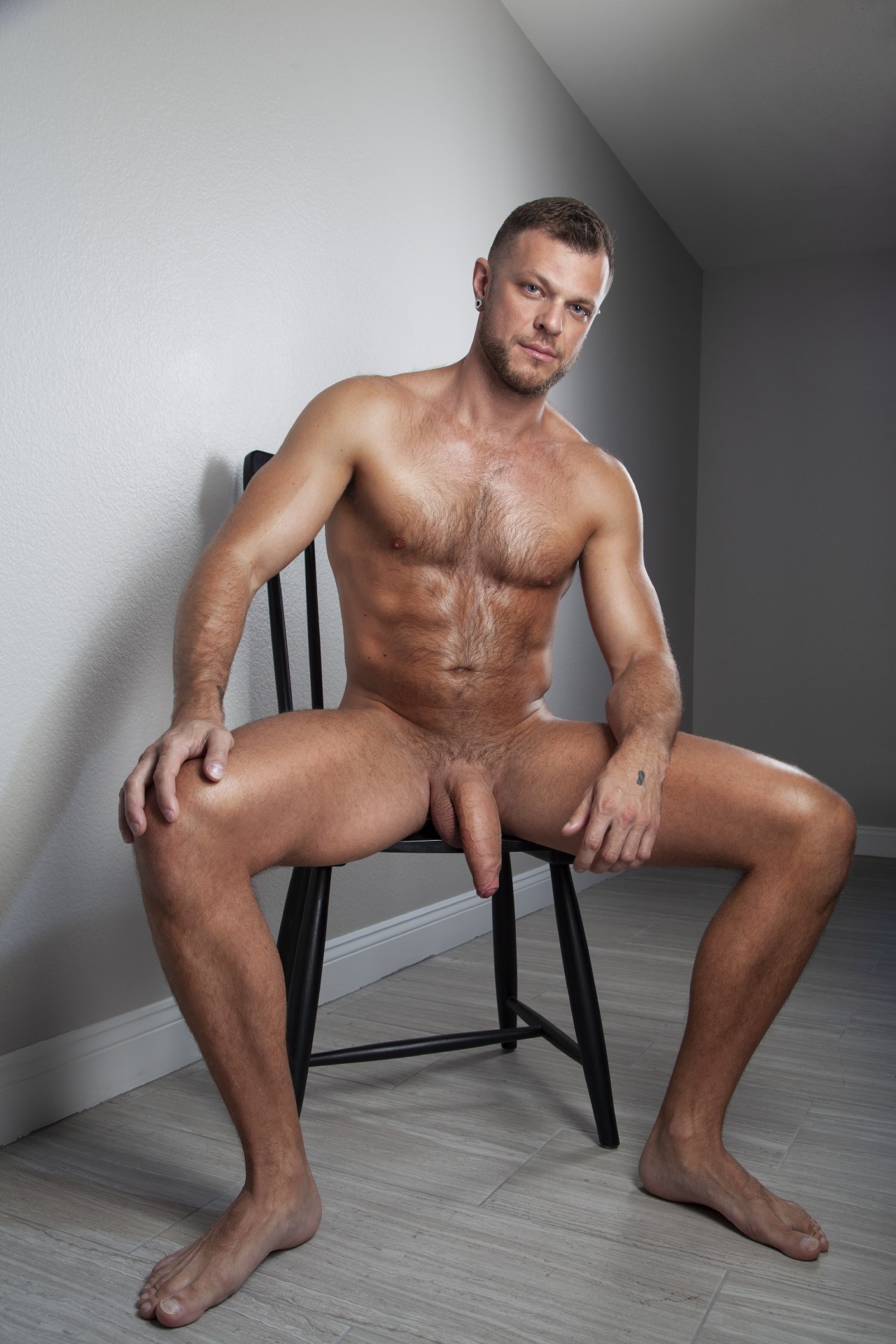 Versatile Raging Stallion frequent fucker Wade Wolfgar is 6' and 195 lbs of pure man, packing a massive 8" uncut cock seen in some of the biggest releases of the past year. This hairy muscle-stud first got called up by director Steve Cruz for his baseball-themed feature, Outta The Park!. Since then, Wade got his ass fucked raw and his cock destroyed holes in Loaded: Give It To Me Raw, Cake Shop, and his upcoming release Loaded: Muscle Fuck!, arriving early next month from Raging Stallion. When this artistic hunk isn't on set working his sexual prowess, Wade spends his time expressing himself thru painting. If you didn't know this all-natural stud before…you do now, so grab your cocks and rub one out to one of Wade's explosive performances.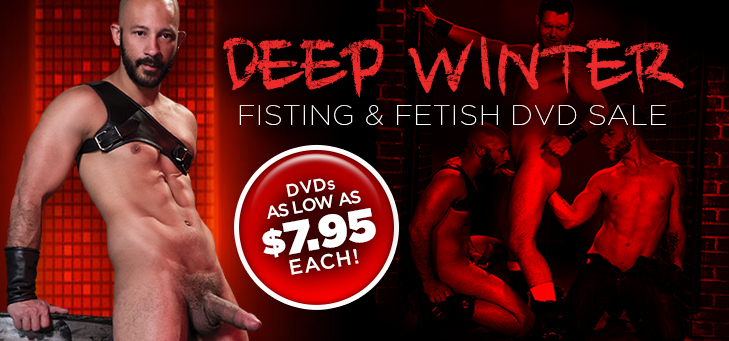 Satisfy Your Sweet Tooth at Raging Stallion's Cake Shop

Raging Stallion, the Falcon Studios Group brand featuring all-natural men, has released their latest bareback feature, Cake Shop, on DVD and Downloads. A sexually intense, gay porn comedic romp written and directed by award-winner Steve Cruz, Cake Shop delivers a hilarious group of all-natural, creampie kinksters who drop a lot of icing on each other's cakes. The latest release from Raging Stallion now available on DVD and Downloads from the Falcon Studios Group Store.

Click Here to Read the Full Story




Hot Membership Site Updates Available Now!



Falcon Studios Group Models Appearing Live in a City Near You.


March 06: Exclusive Cade Maddox Birthday Bash at Rocco's WeHo, West Hollywood, CA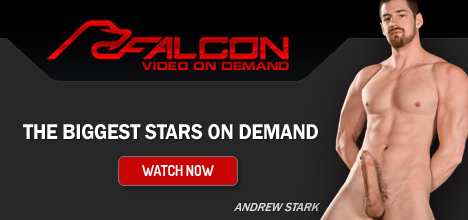 Hey HUNT Men,

March is here and you're in luck because HUNT eZine is back with another massive issue packed full with free porn prizes, new releases, epic finale's and much, much more! Let's get to it before the luck runs out.
Satisfy your craving for sweets and all-natural men in Breaking News with the hilariously sexy and satirical release of Raging Stallion's bareback feature, Cake Shop.
Raging Stallion frequent-fucker and uncut star of Cake Shop, Wade Wolfgar dominates our Model Spotlight this issue. Learn about one of Raging's favorites and bust a nut to his drool-worthy gallery too!
The Free Action Gallery this week, will make you say Fill Me Deep, with the hottest action shots from Falcon's latest bareback scorcher featuring Exclusives Cade Maddox, Steven Lee, Arad Winwin, Ryan Rose and more.
Watch the epic and twisted finale to NakedSword Originals' latest hit A Murdered Heart in our Special Feature item this week. Featuring the long awaited return of Johnny Hazzard with Jessy Ares, this final scene can now be watched on HuntForMen.com.
RagingStallion.com hits things off with a bang at the Cake Shop in Studio News with a cake-filled, bareback threesome with all-natural hunks Jake Nicola, Donnie Argento and Sharok. Then, we're still giving you a chance to provide us with your valuable feedback and win free porn prizes with our HUNT Reader Content Survey until the end of the month.
Embrace your kinky side and open up to our Deep Winter Fisting & Fetish DVD Sale boasting the raunchiest DVDs as low as $7.95 each. Feeling a little more vanilla? You can get into the NakedSword & Hard Friction Download Deal with savings of 60% making each download only $3.25 each.
We hope you're hungry because your Free Scene Download this issue features bearded hunks Dakota Rivers and Peters Marcus fucking in a diner from Raging Stallion's, Drive Thru. Similar scenes can now be feasted on in the latest bareback Raging Stallion release, Cake Shop.
Enjoy,
The HUNT Guys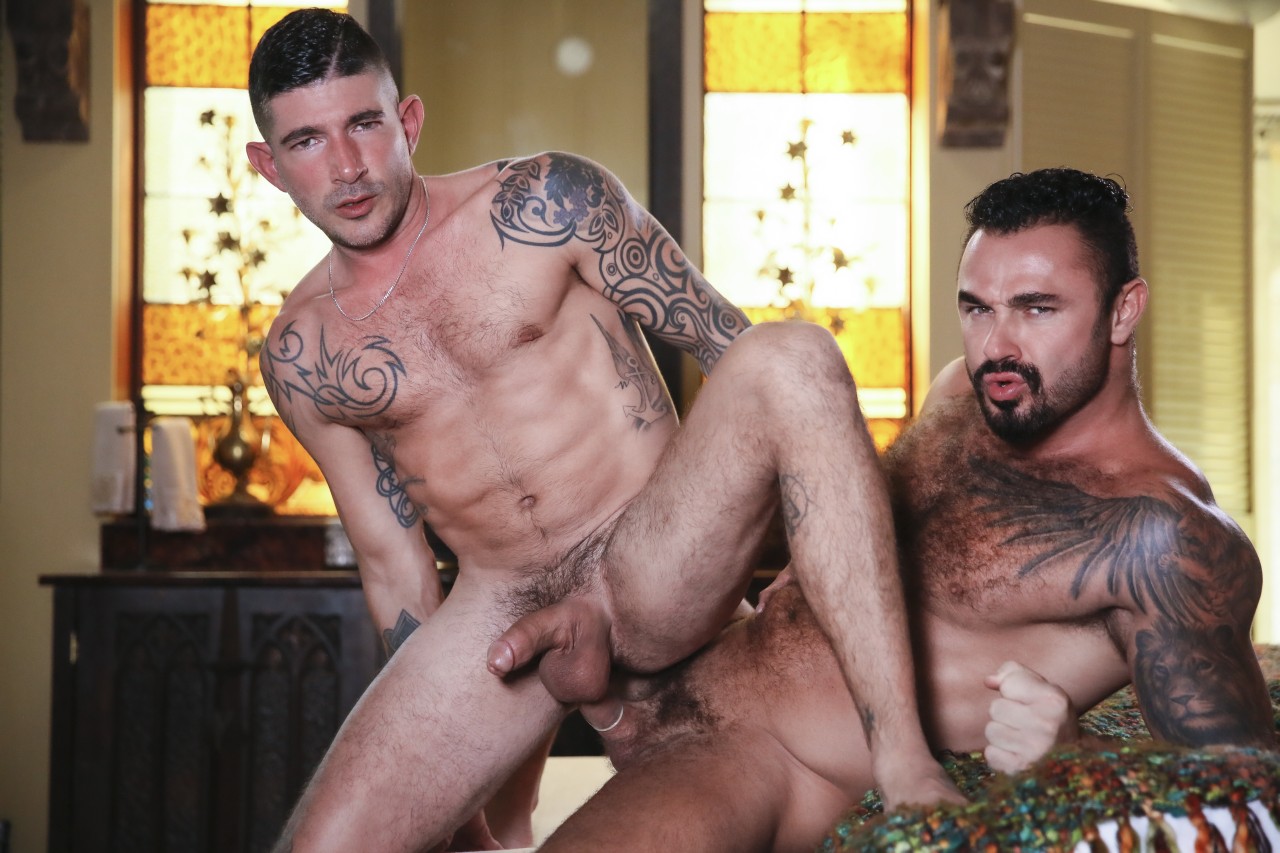 NakedSword Originals Stunning Finale of A Murdered Heart Now Playing on HUNTFORMEN.com
HUNTFORMEN.com is happy to present the finale of award-winning the season finale of award-winning director Marc MacNamara's masterful drama shot exclusively for NakedSword Originals, A Murdered Heart. This unique and much-talked-about feature follows the stories of three young men who are sent to conversion therapy camp, ultimately proving that love and human desire conquer all and can now be watched in its entirety on HUNTFORMEN.com.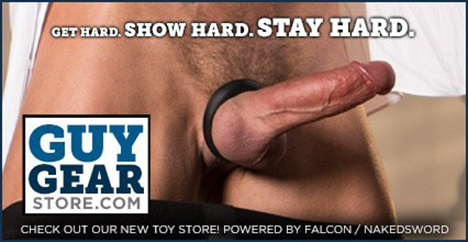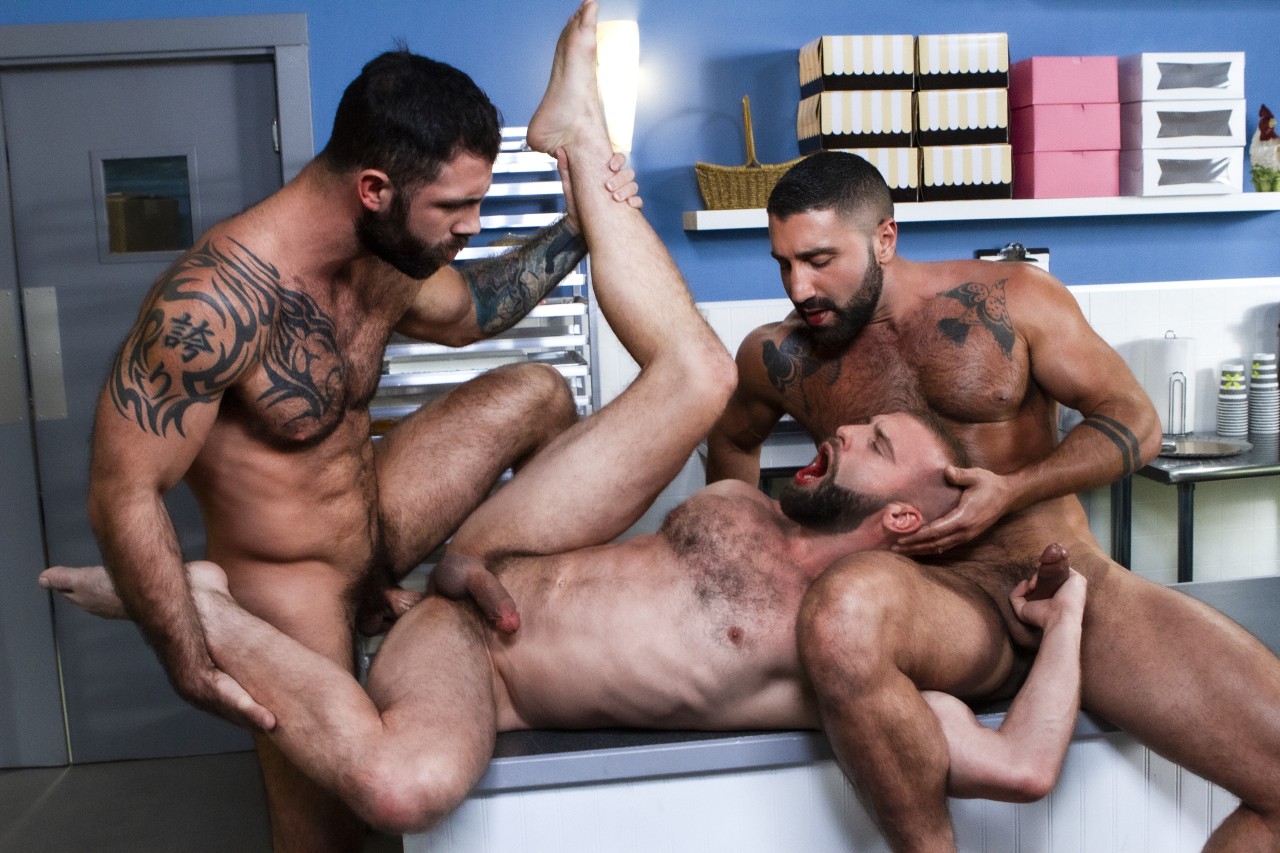 RagingStallion.com Bakes Up Bareback Threesome with Cake Shop - RagingStallion.com, the Falcon Studios Group site featuring natural men, announced the release of the premiere scene from their latest bareback feature, Cake Shop. Award-winning director Steve Cruz films in this bareback bakery while three hairy studs hit it hard. The latest...
Read Full Story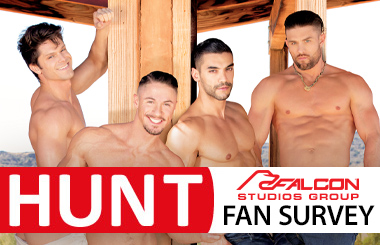 Win Porn Prizes with the HUNT Reader Content Survey - Complete our newest survey focusing exclusively on our content for your chance to win DVDs, Downloads and Memberships to our popular sites. We want to thank all the HUNT Readers and Fans of Falcon Studios, NakedSword Originals, Raging Stallion Studios and Hot House Video, who provide us with...
Read Full Story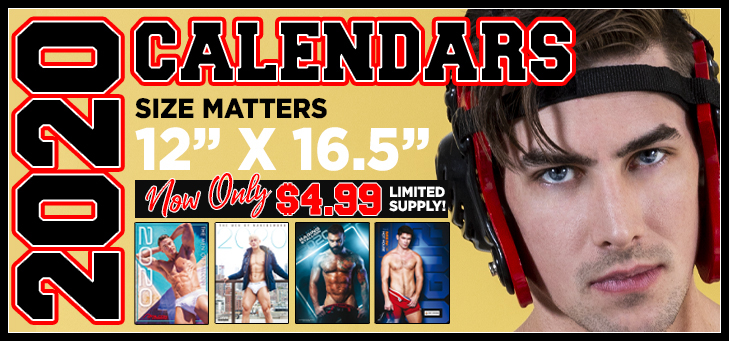 Dakota Rivers & Peter Marcus from Drive Thru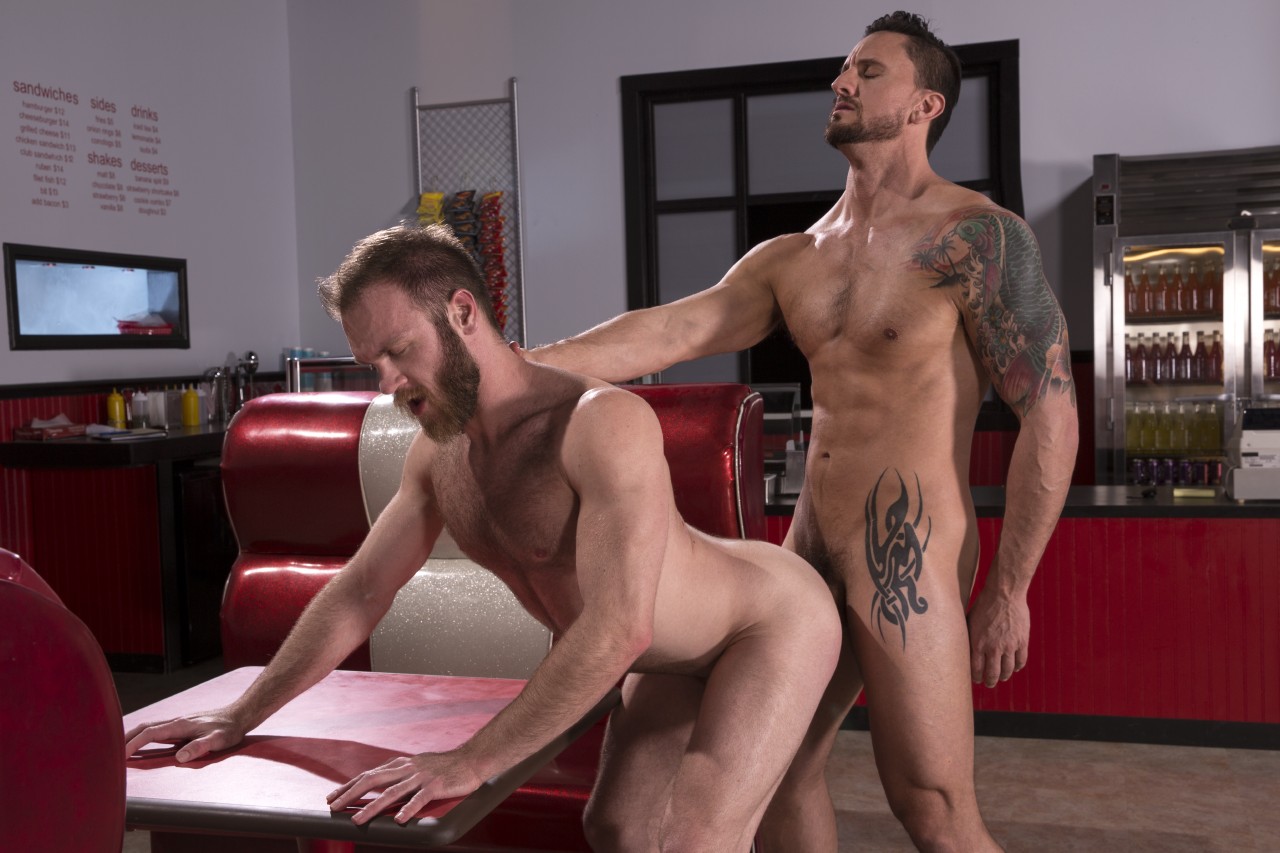 Hopeful new-hire Peter Marcus sits down with General Manager Dakota Rivers for an interview at the Drive Thru. As Dakota reviews Peter's application, he notices he doesn't have any experience in the food industry. Peter quickly replies, "I'm a fast learner and I'm eager to please." Dakota wants to see just how eager Peter is. Guiding Peter to his knees, Dakota whips his cock out. Eager for the job, Peter begins to service his potential employer's fat cock. After checking Peter's oral skills, Dakota decides to drill his tongue into his bare hole. With Peter's hole slick with spit, Dakota stuffs his meat into Peter's man hole. After taking it from behind, Peter hops on the table, legs up, taking hard, powerful thrusts from Dakota. The intense drilling from Dakota's cock is too much for Peter and he blasts a thick white load onto his furry torso. Boss man Dakota strokes his hefty load onto Peter's hole. When it's all said and done, Peter still didn't get the job!




You have received this email because you requested email updates from Falcon Studios Group be sent to: %%EMAIL_ADDRESS%%
This is an advertisement. %%PLUGIN_Unsubscribe: 183936-Unsubscribe%%
Please add reply@huntezine.com to your address book or safe senders list to ensure that these emails arrive in your inbox.
© 2020 Silver State Services, LLC. All Rights Reserved. HUNT eZine, 2176 Shattuck Ave, Berkeley, CA 94704

Records required to be maintained pursuant to 18 U.S.C. 2257 and
C.F.R. 75 are kept in the following location by the Custodian of Records:
Custodian of Records
2716 Shattuck Ave,
Berkeley, CA 94704