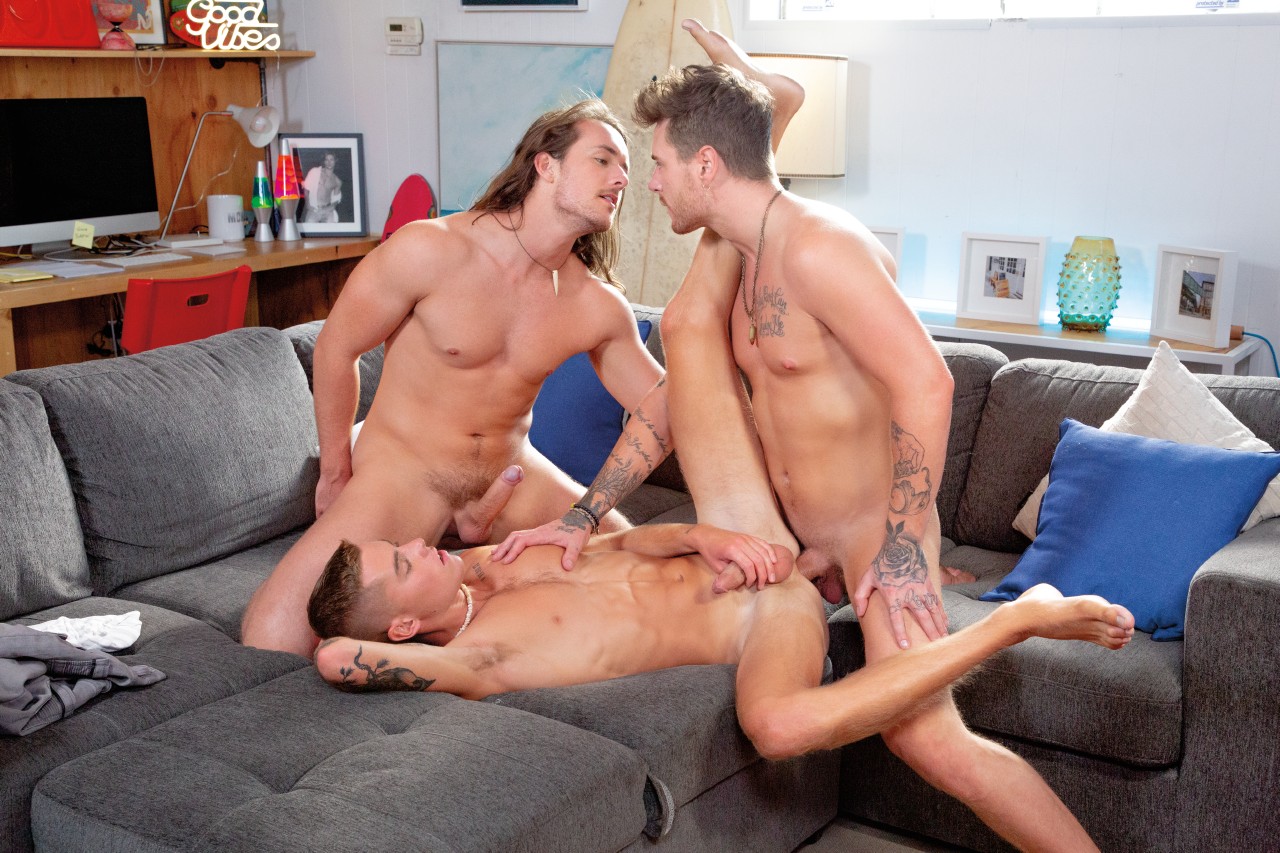 Buckle up for Falcon's bareback blockbuster movie event Califuckinfornia! Watch two best friends set out on a steamy sexual adventure…an epic road trip down the infamous Pacific Coast Highway filled with seaside surfers, gas station glory holes, emotional revelations and everlasting memories. Join award-winning director Tony Dimarco, with an all-star bareback line-up of ten fresh-faced, big-dicked studs who like to ride more than just waves. It all starts in the Castro in San Francisco with Ryan Rose and Cade Maddox tearing off each other's clothes for a wild bareback romp, until Cade's sexy British boyfriend Josh Moore comes home with flowers only to find the rumpled sheets proving Cade's infidelity. The fight that ensues leaves Josh Moore homeless and looking to his buddy Dan Saxon in Santa Cruz for a place to stay. Josh gets off the bus to find Dan getting busy with power-bottom Devin Franco. After they finish, Dan invites Josh to hop in his VW van and get out of town for a journey down the PCH where Josh can let loose and relax. On the road, they stop to gas up. Dan uses the bathroom, where he finds a glory hole stall occupied by cute cocksucker Dakota Payne, who greets him with a deep throat and a winning smile. Dick Dawson joins them and they double-dick Dakota till Dan blows a huge load of jizz and joins a distraught Josh back in the van, simmering with anger and disapproval at Dan's laid-back beach boy approach to casual sex. Meanwhile, Dick and Dakota go for it in a balls-to-the-wall bareback buttfuck echoing through the filthy men's room till they both shoot their wad. Now, in a serious debate about promiscuity vs. romance, Dan dares Josh to pick up hot hitchhiker Austin Avery on their way to crash at buddy Colton Reece's mountain cabin. During the night, Colton finds Austin on the floor by the fireside and fucks the wandering stranger deep and raw. In the light of day, true confessions reveal more to their friendship than a platonic bond and so to explore their mutual crush, Dan and Josh pick up sexy young surfer Greyson Lane at a roadhouse cafe and go back to his beach shack for a seed swapping three way as they tag team Greyson and fill his hole with their sloppy loads. Torn between his old buttoned up life and a new chapter of sexual adventure, Josh decides to keep driving with Dan down the PCH to Mexico, as the sun sets in the west and night descends on another adventurous day along the sunny shores of Califuckinfornia!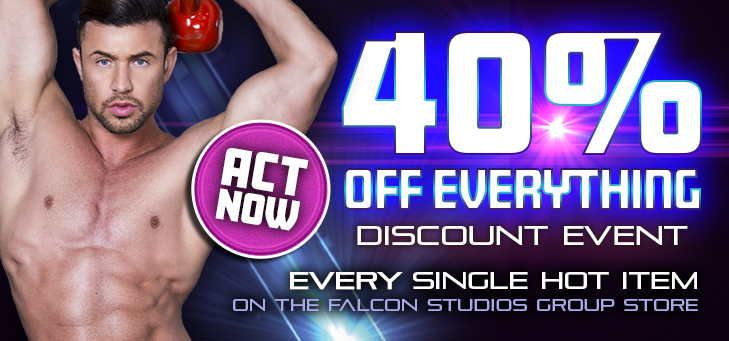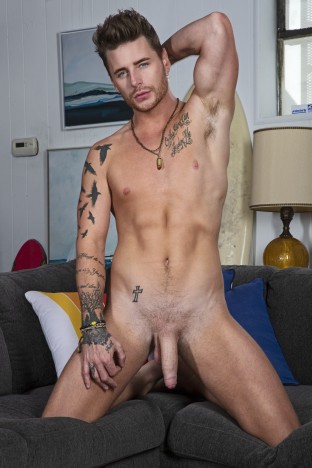 Stunning jet-setting, globe-trotting Falcon Studios Group Exclusive, Josh Moore is based across the pond in London, England, and he recently traveled to the U.S. to represent at various award shows in Las Vegas and L.A. When Josh isn't traveling the world vacationing or filming the next Falcon or NakedSword blockbuster, Moore enjoys spending time in London relaxing and spending time with his puppy. Recently, Josh is featured in the latest hilarious NakedSword Originals blockbuster, The Gay Simple Life, taking cock and pumping holes. Fans can also watch Moore work his girthy monster and insatiable assets in another NakedSword release Scared Stiff 2 or riding waves and cocks down the coast in Falcon's Califuckinfornia and Afternoon Affairs. Keep your eyes locked and your cocks loaded cause Josh Moore will continue his rise to the top in 2020!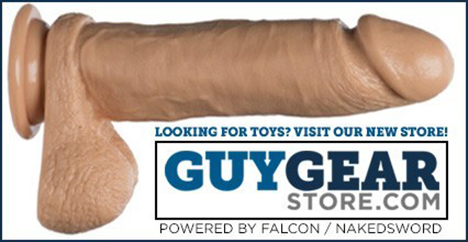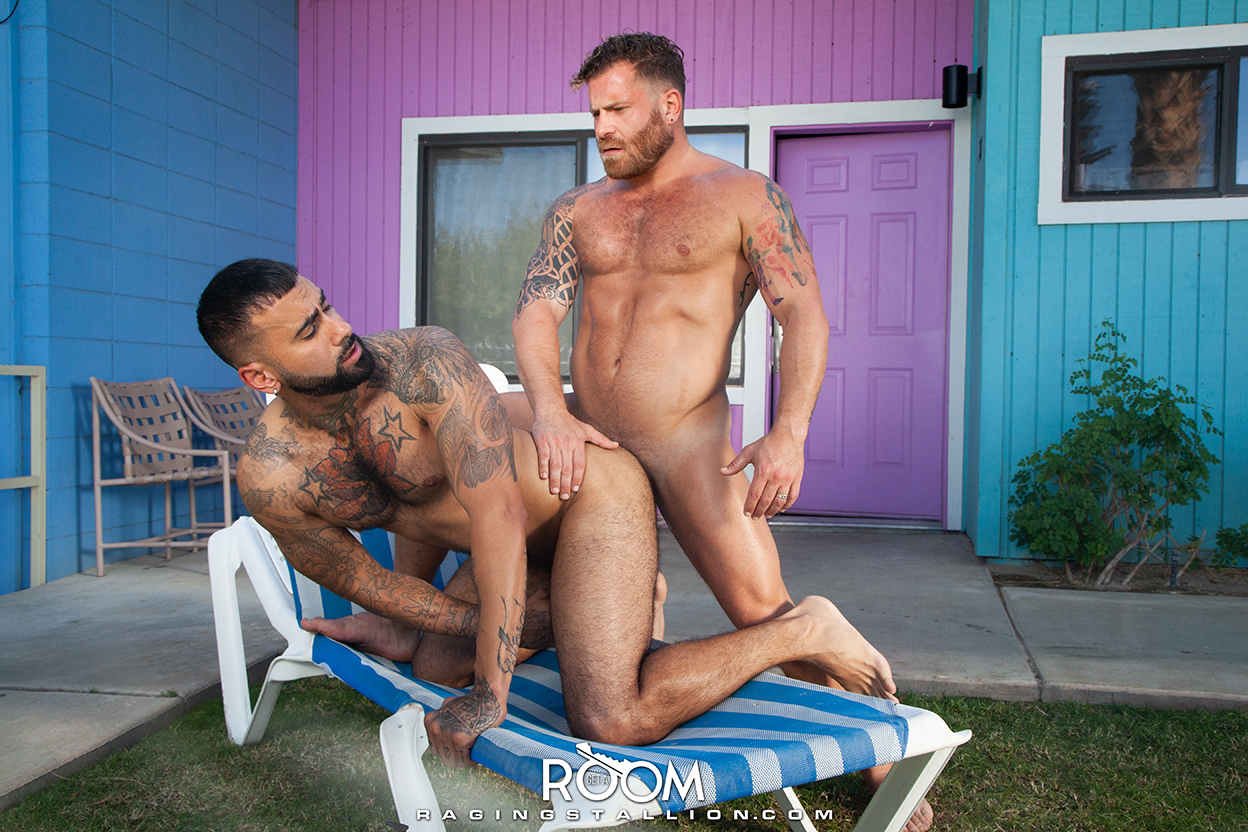 Raging Stallion Heats Up Palm Springs with Get A Room

Raging Stallion, the Falcon Studios Group brand featuring all-natural men, has released their latest bareback feature, Get A Room, on DVD and digital download. Just like the nine huge and hung muscle studs in Raging Stallion's scorching bareback feature directed by award-winner Steve Cruz. Get A Room, is now available on DVD and Downloads on the Falcon Studios Group Store.  

Click Here to Read the Full Story




Hot Membership Site Updates Available Now!



Falcon Studios Group Models Appearing Live in a City Near You.


There are currently no upcoming events at this time! Please check back often.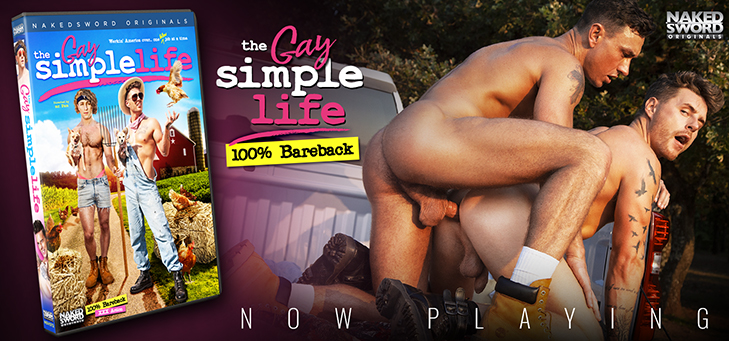 Sup HUNT Hunks?

2020 has been a whirlwind right out of the gate! From multiple award shows, to new releases, debuts scenes and more, we STILL found time to bring you the latest issue of HUNT eZine on time and jam-packed as usual. Let's get to it!
Raging Stallion 'Best Director' winner Steve Cruz, heads to the popular CCBC Resort of Palm Springs in Breaking News to release the latest bareback scorcher, Get A Room, on DVD and downloads.
U.K big-dick superstar Josh Moore, hosts our Model Spotlight this issue from across the pond. Get to know this stunning versatile powerhouse and peep his hot action gallery while you're at it.
Ride down the coast on the 101 in our Free Action Gallery this week, featuring only the hottest action shots from the latest Falcon Studios release, Califuckinfornia.
Falcon Studios Group and the NakedSword Network have been busy with back-to-back-to-back award shows in Las Vegas and L.A. Read all about the mega-studios' successful week scooping up numerous awards in this issue's Special Feature.
There's a new binge-worthy TV show called Hot House Flippers in Studio News and the first episode features Dalton Riley and Vincent O'Reilly on HotHouse.com. We didn't think one gallery was enough so we're throwing in a BONUS Free Action Gallery from NakedSword's latest bareback comedy, The Gay Simple Life. Finally, Dante Colle and Ricky Larkin Get A Room, in the debut update from RagingStallion.com's new bareback fuck-fest.
This is HUGE! Since we're still buzzin' from our award show wins, we're serving up an (at least) 40% Off Everything Discount Event to celebrate. Do you like big dicks? Who doesn't right! Get into our Big Dick DVD Sale with savings up to 67% off and our 500 Big Dick Scenes Sale with downloads only $3.25 each.
Suns out, buns out for your Free Scene Download this week with a heated scene from Raging Stallion's Gran Vista starring Donato Reyes and Lucas Fox. Similar scorching new scenes can now be jerked off to in the latest bareback feature from Raging Stallion, Get A Room.
Have Fun,
The HUNT Guys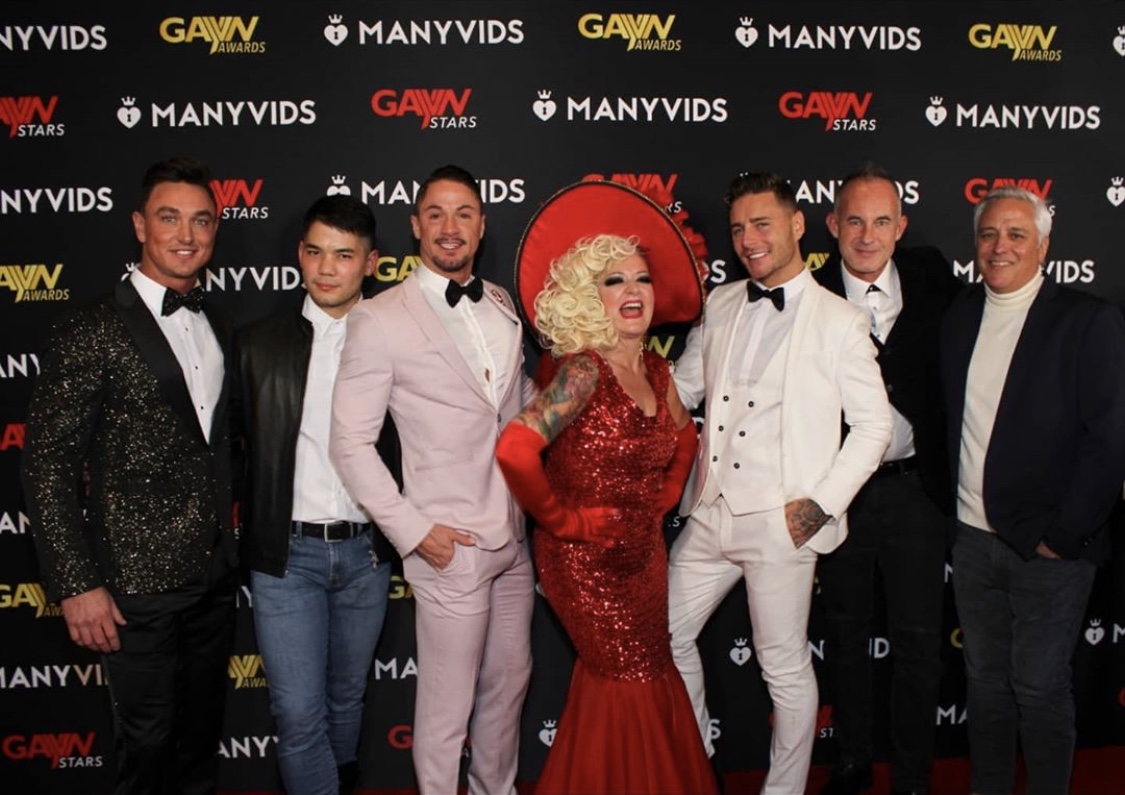 Falcon/NakedSword Brands Win Big During Gay Porn Awards Week
Over the past two weeks, models, directors and executives from Falcon Studios Group and NakedSword Network attended five awards shows in Los Angeles and Las Vegas, and the collective companies received a total of 15 awards.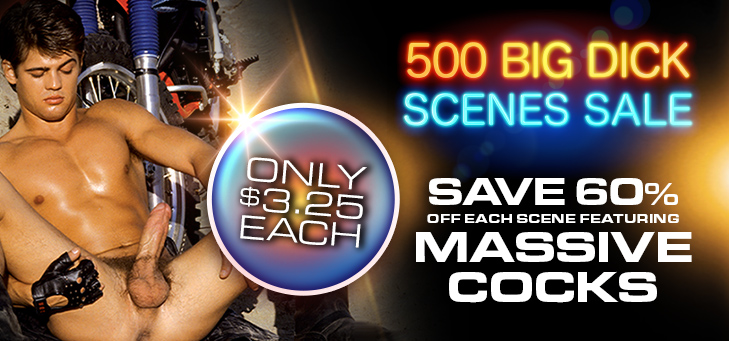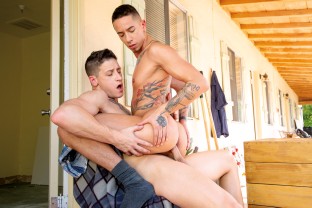 Vincent O'Reilly and Dalton Riley Premiere Hot House Flippers on HotHouse.com - HotHouse.com has announced the exclusive world premiere of the debut scene from their latest bareback feature, Hot House Flippers. Co-director's Trenton Ducati and Jasun Mark capture Vincent O'Reilly and Dalton Riley as they fuck hard on the job of this home...
Read Full Story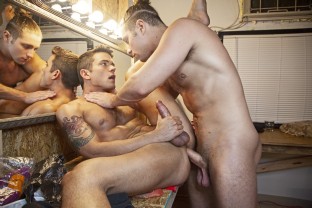 BONUS Free Action Gallery: The Gay Simple Life - Two high-maintenance, big city hunks, British Falcon Exclusive Superstar Josh Moore, and East Coast fan favorite Calvin Banks, leave behind the comforts of their glamorous porn star lives and head off to rural America for a taste of The Gay Simple Life. Given little information other than to "be prepared...
Read Full Story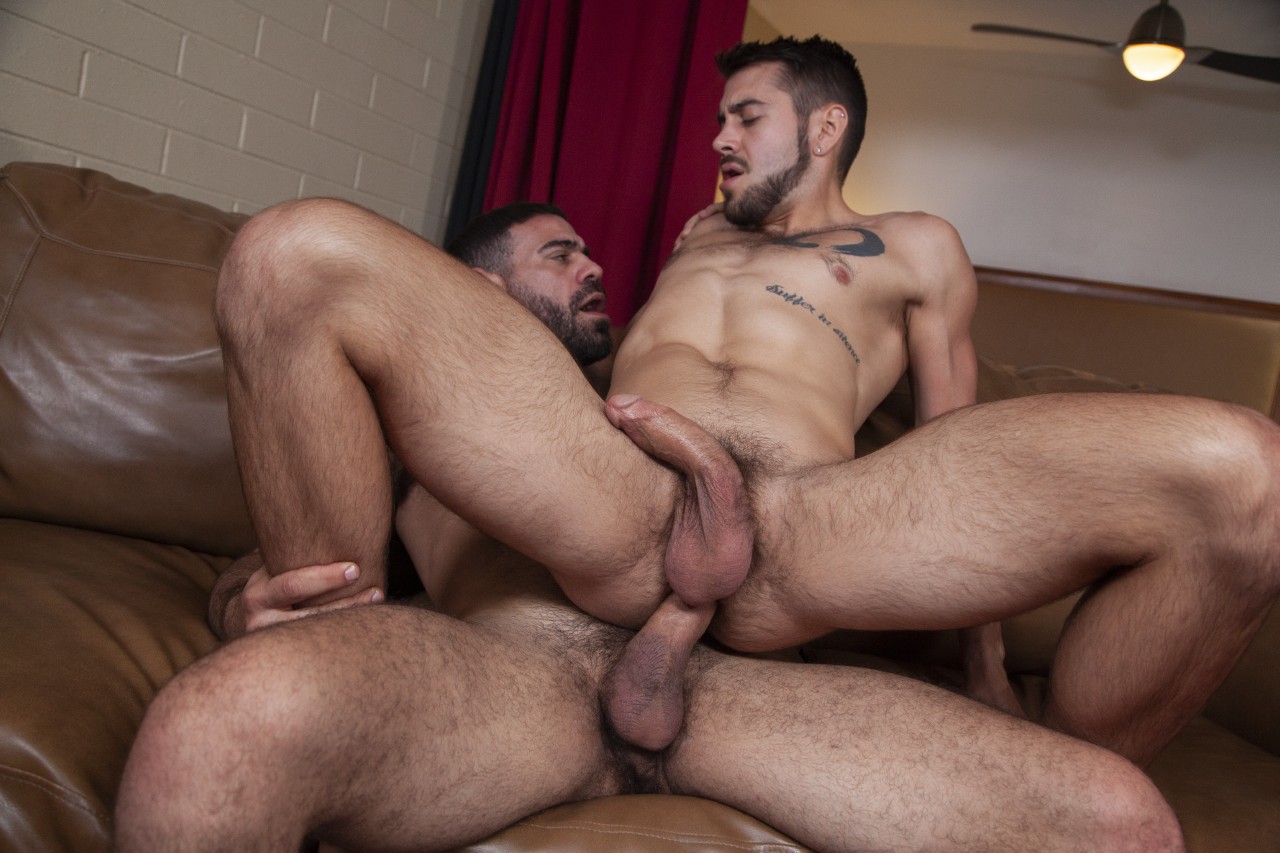 Ricky Larkin and Dante Colle Debut Get A Room on RagingStallion.com - RagingStallion.com, the Falcon Studios Group site featuring natural men, announced the release of the premiere scene from their latest bareback feature, Get A Room. Hot off his GAYVN Best Director win, Steve Cruz films two fan favorites hitting it hard and raw...
Read Full Story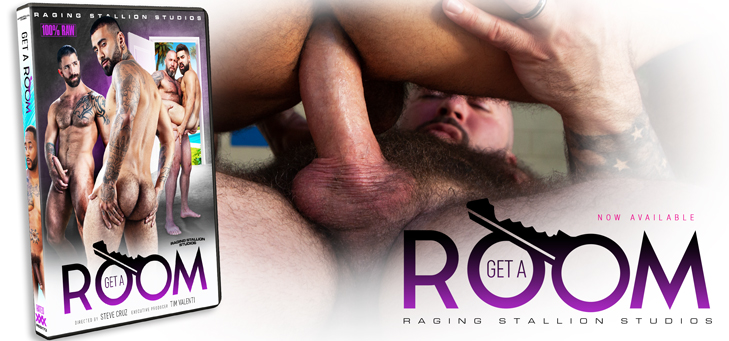 Donato Reyes & Lucas Fox from Gran Vista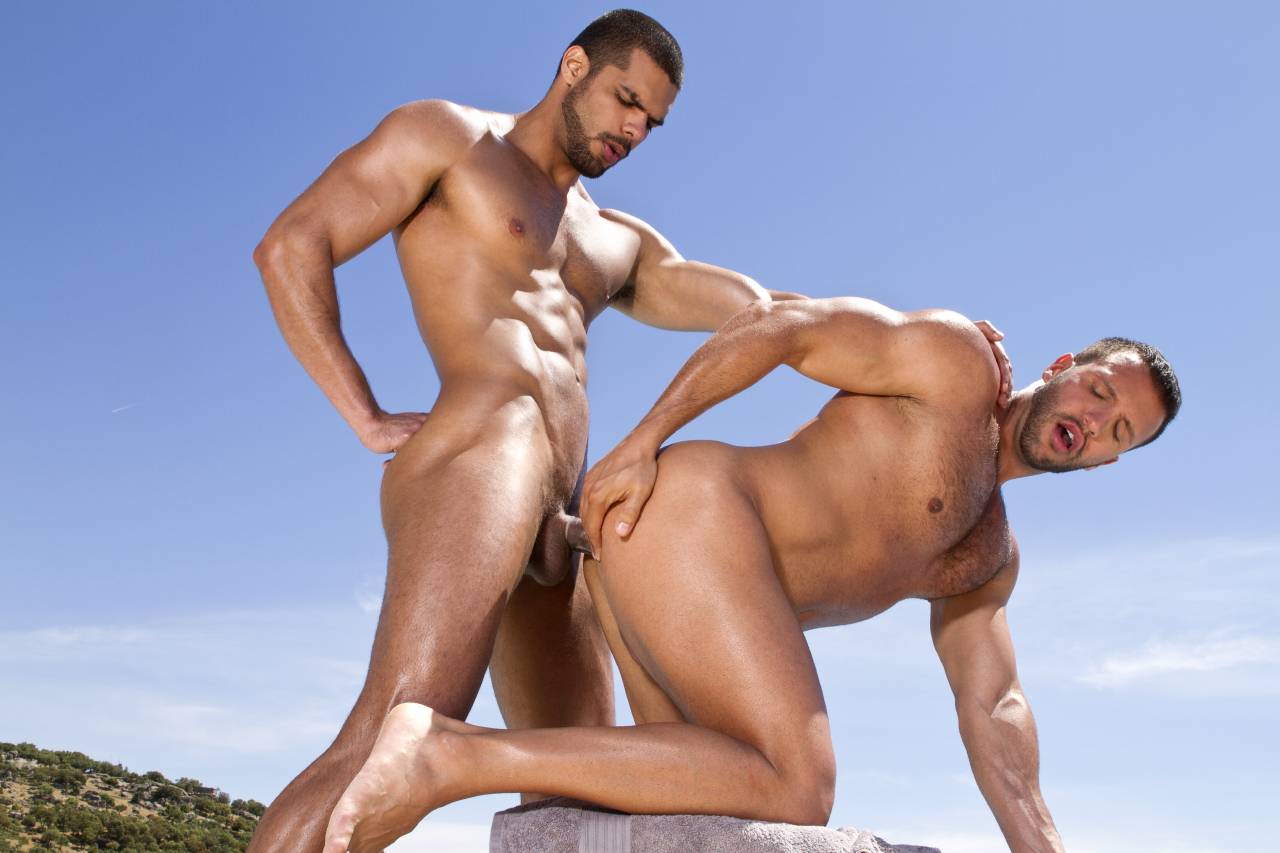 Donato Reyes is lying naked in the sun on the edge of the pool in full view of anyone watching from the surrounding hillsides. Beautiful, Brazilian Lucas Fox emerges from the pool and immediately focuses on Donato's hefty cock and balls. Waves of pleasure ripple across Donato's furry torso as Lucas delivers an excited blow job. Lifting Donato's legs over his head, Lucas gains access to Donato's hole and thrusts his tongue deep inside. Lucas climbs out of the pool and they make out passionately, before Donato turns around to grant Lucas entry from behind. They are pillars of tanned muscle, undulating in rhythm as they lean against the outdoor shower. Donato kneels and Lucas continues to fuck him doggy style, sweat dripping down his perfectly muscled body until both men are ready to burst. Lucas delivers his load all over Donato's furry chest, and Donato coats his abs with cum.