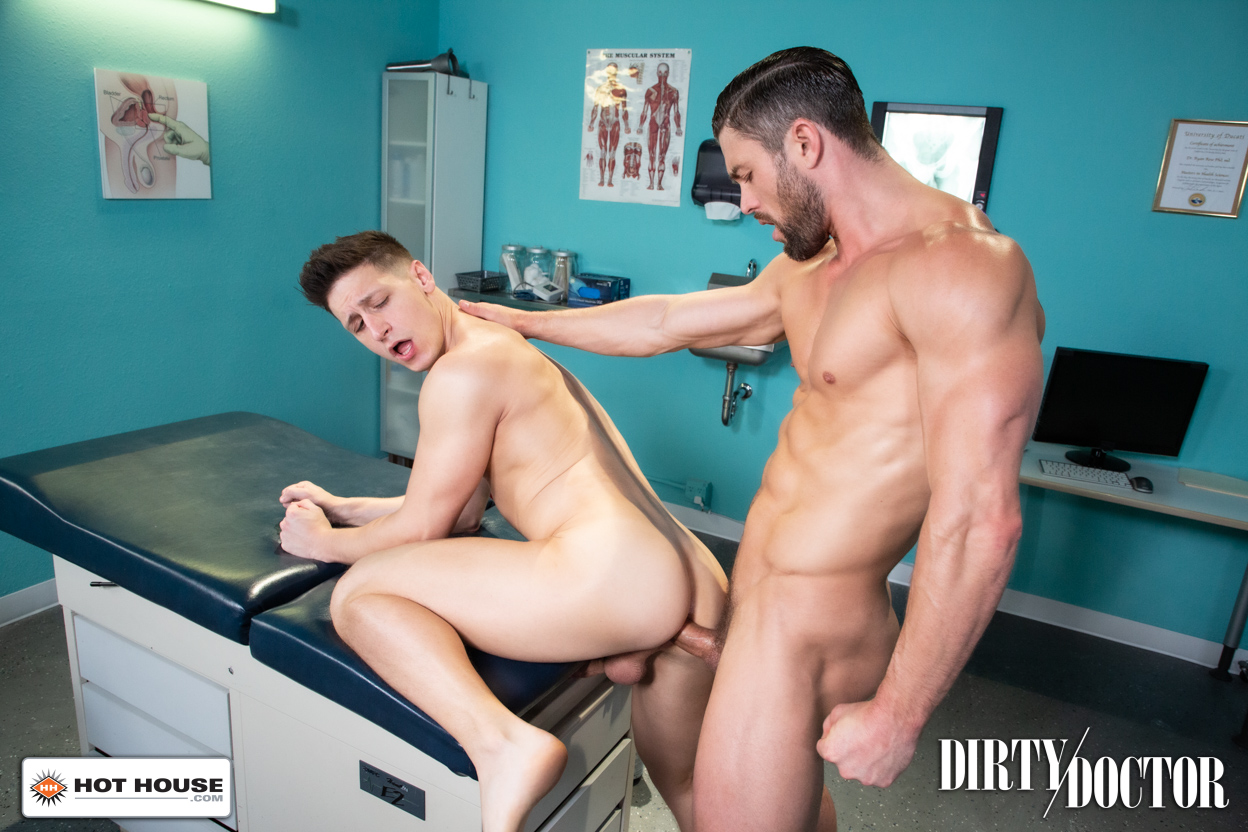 The Dirty Doctor is here to examine hungry holes and treat all ailments with a pair of drained balls. If youíre sick or injured, you might want to find a different clinic! Join model-turned-director Trenton Ducati as he delivers a classic Hot House tale of horny patients and their slutty practitioners in 100% bareback action. When Devin Franco stops in to get treatment for his stomach pains, he finds out his hole is deeper than he knew, and Dr. Ryan Rose tests his limits. Zario Travezz hurts himself on the job, and Cade Maddox takes him to the clinic. Bored in the waiting room, they decide to kill time fucking on the RNís desk. Beaux Banks is an extremely sexually active patient, and when he explains it all to Dr. Ryan Rose, the doctor wants finds out just how naughty Beaux is with an intense bareback fuck. Adrian Hart is disappointed his usual doctor isnít available, but Dr. Steven Lee shows the horny patient that heís more than qualified to satisfy him with a raw fuck. Dalton Riley needs a testicular exam but Dr. Ryan Rose decides to examine the inside of Daltonís ass with his thick cock until Dalton is covered in cum. Next time you need your hole examined, or your balls medically drained, come see the insatiable RNís and the Dirty Doctor†to make sure you get the proper treatment.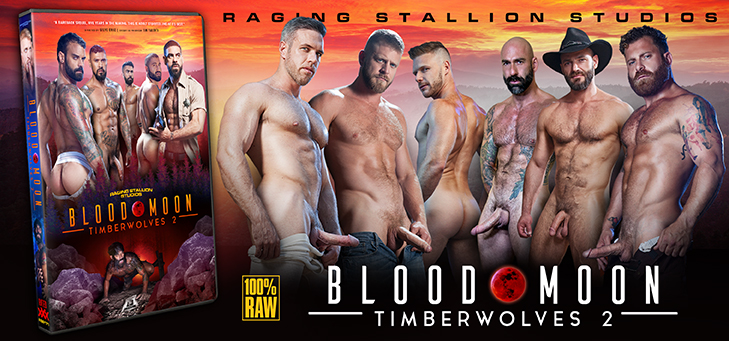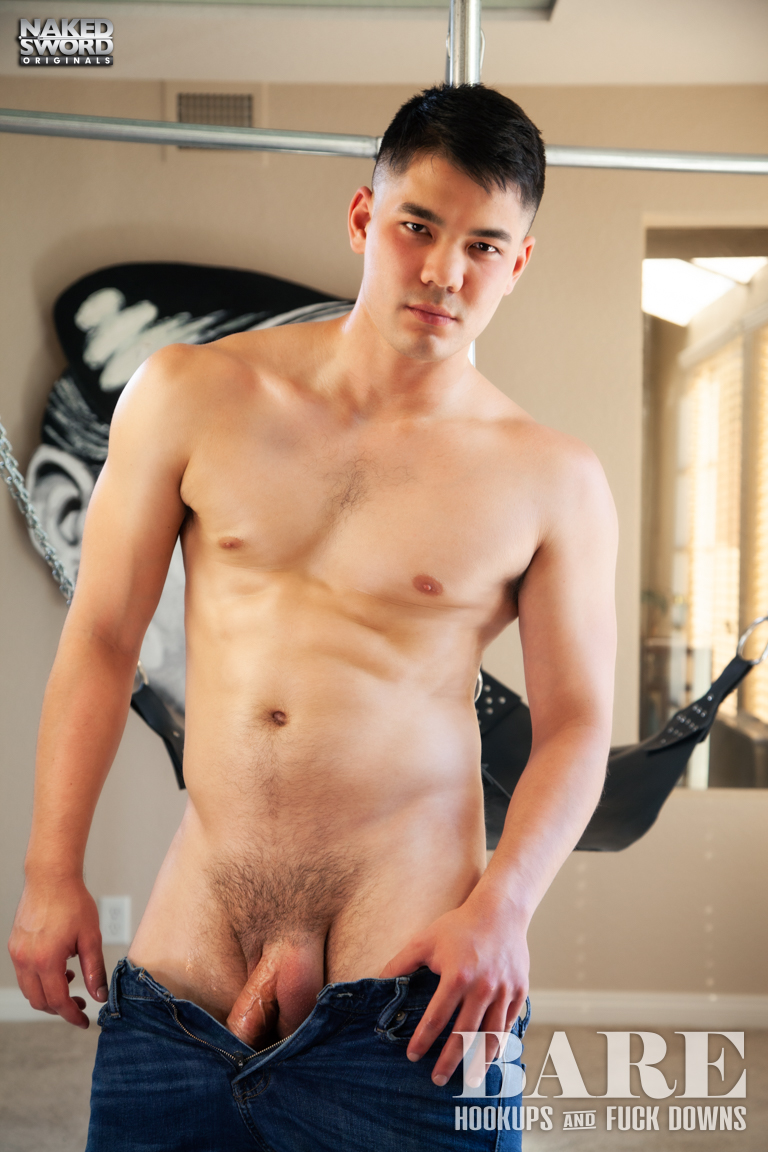 Falcon Studios Group Exclusive, Colton Reece, is about to celebrate his one-year mark in the gay porn universe early next year. Colton's debut performance was in a major blockbuster Falcon flick, The Pledge, and the hung stud with his thick, 8" cut cock has left our jaws dropped since. Hailing from Honolulu, Hawaii, this college hunk may look all sweet and innocent, but Colton is known to have a wild and kinky side. Add that to his stunning list of features, and you have the makings of a superstar. Wanna see what we mean? Fans can watch Colton dominate in his latest feature, BARE: Hookups and Fuck Downs, out now from NakedSword Originals. Heís also featured in 7 Minutes in Heaven, London Calling and Diary of a Sex Addict, all bareback releases from Falcon Studios. Keep a close eye on Colton Reece, and watch him climb his way to the top of gay porn superstardom!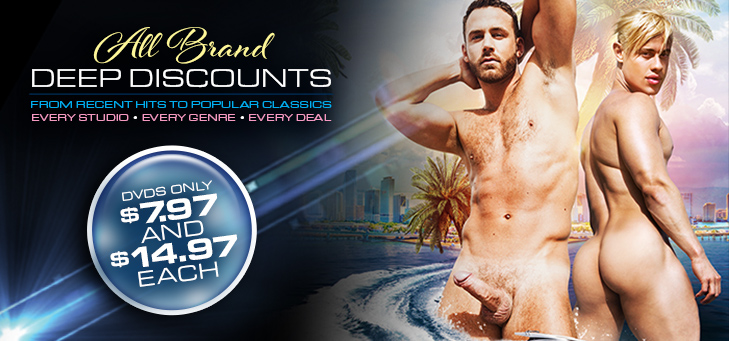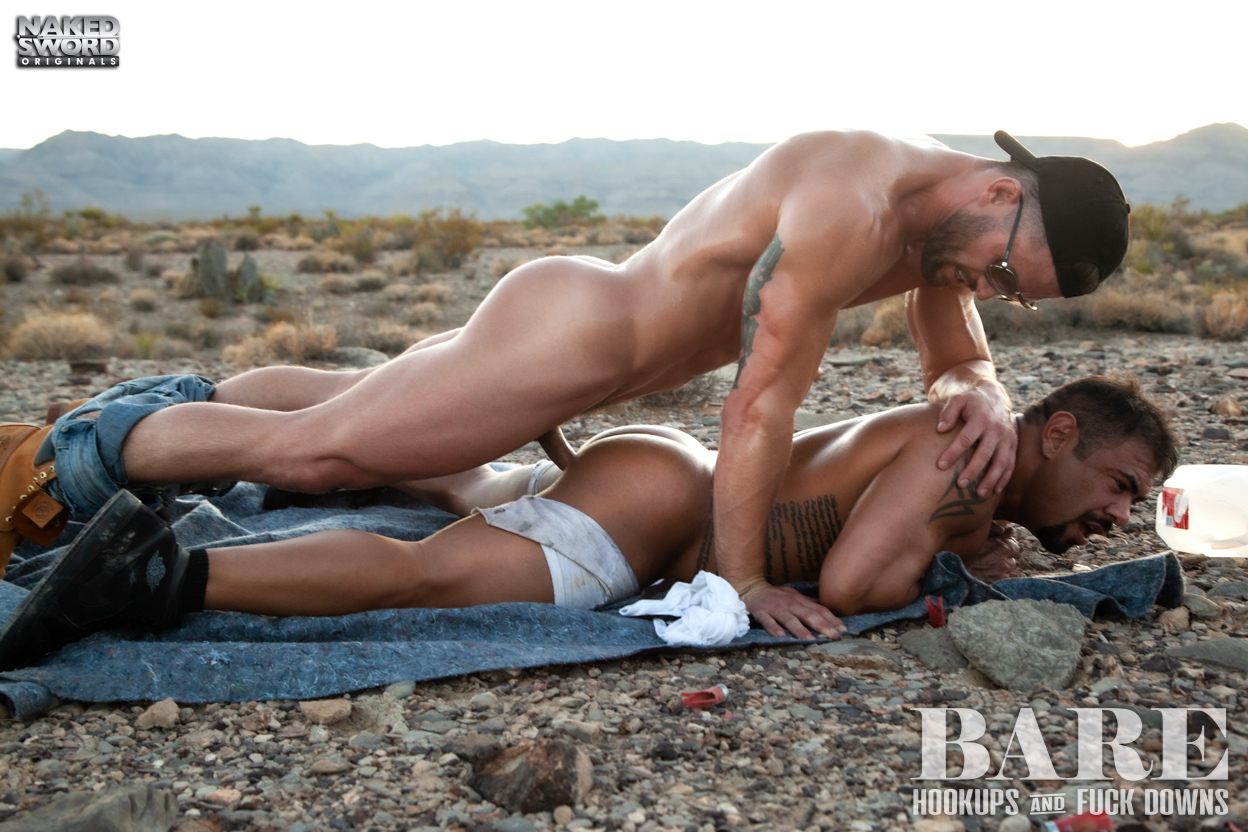 NakedSword Originalsí BARE: Hookups and Fuck Downs Delivers Raw Fantasies

NakedSword is thrilled to announce the release of the third installment of the BARE franchise, the latest called BARE: Hookups and Fuck Downs, is now available on DVD and digital download everywhere. †

Click Here to Read the Full Story




Hot Membership Site Updates Available Now!



Falcon Studios Group Models Appearing Live in a City Near You.


January 12: Str8UpGayPorn Awards 2020, Avalon Hollywood, Los Angeles, CA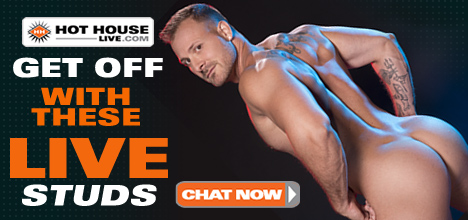 Happy Turkey Day HUNT Studs,

No matter how you celebrate, we hope you're around those you love Ė full of food and laughter. Hopefully you can sneak away from family time for another bulging issue of HUNTeZine full of the hottest content with new movies, award show details and more! Come unload with us.
Critically acclaimed director mr. Pam returns to bring fans the next installment of the BARE series, Hookups and Fuck Downs, in Breaking News this week. No story. No small talk. Just hot, bareback fucking, and it's available now on the Falcon Studios Group Store.
Hawaiian superstar Colton Reece reels us into the Model Spotlight this time. Jack off to his hot action shots from the newly released NakedSword Originals feature BARE: Hookups and Fuck Downs, while you're at it.
This isn't your ordinary doctor's office! Pay a visit to Hot House's Dirty Doctor in our Free Action Gallery this week, with hot shots from the bareback private practice feature.
In the Special Feature, it's been 5+ years, and the wait is over! Raging Stallion and director Steve Cruz bring you Blood Moon: Timberwolves 2, the follow up to the original hit, Timberwolves. Get the highly anticipated bareback thriller now on the Falcon Studios Group Store.
Head down to Studio News and see the major nominations received by Falcon Studios Group and NakedSword from the XBIZ Awards, learn more about the Major Savings and deals offered this year in our Black Friday and Cyberweek promotions, explore the full circle of Boomer Banks as he returns to Raging Stallion for Blood Moon: Timberwolves 2 and check out who is nominated and vote for your favorite Falcon Studios Group and NakedSword in the Fan-Voted Fleshbot and Cybersocket Awards.
Your Free Scene Download this issue takes you back to the original Timberwolves with the amazing James Jamesson and Jimmy Fanz scene. Now you can see the continuation of the huge hit with the release of Blood Moon: Timberwolves 2.
Enjoy,
The HUNT Guys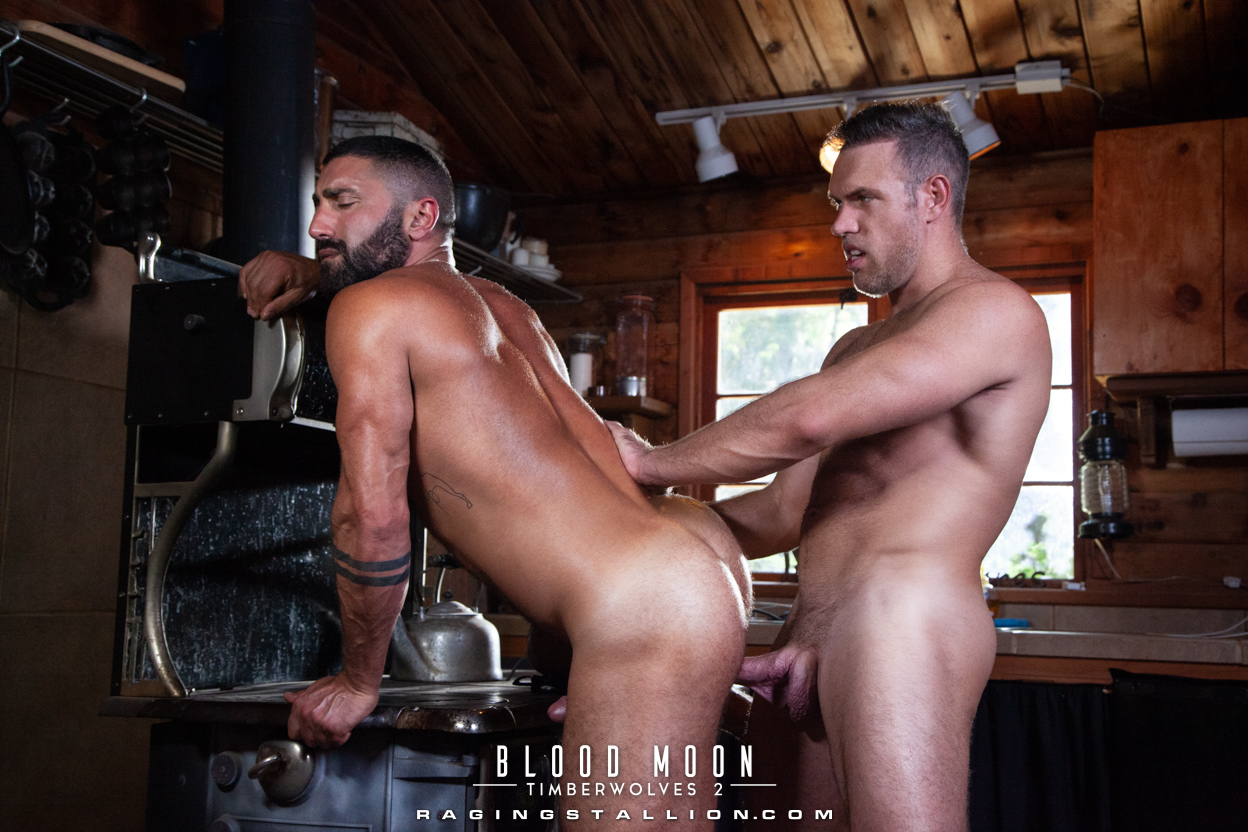 Blood Moon Raging Stallionís Highly-Anticipated Thriller Now Available
Raging Stallion, the Falcon Studios Group brand featuring all-natural men, has released the highly anticipated bareback feature, Blood Moon: Timberwolves 2, a supernatural sequel to the wildly successful Timberwolves from 2013. Join award-winning director Steve Cruz as he takes you on this hair-raising, XXX, action thriller featuring 11 bareback all-stars. Get Blood Moon: Timberwolves 2 today, now available on DVD and Downloads from the Falcon Studios Group Store. †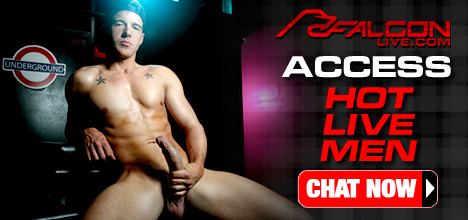 Falcon Studios Group & NakedSword Network Rake in 18 XBIZ Award Nominations - The adult entertainment industryís biggest awards event, the 2020 XBIZ Awards, have honored the exclusive models, executives, directors and movies of Falcon Studios Group and the...
Read Full Story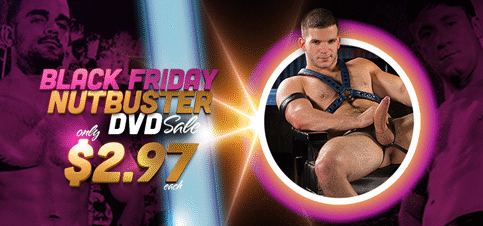 Major Savings! Black Friday and Cyberweek Deals Happening Now - Nearly every DVD and Scene in the Falcon Studios Group Store is available now at reduced pricing for the annual discount events making up Black Friday and...
Read Full Story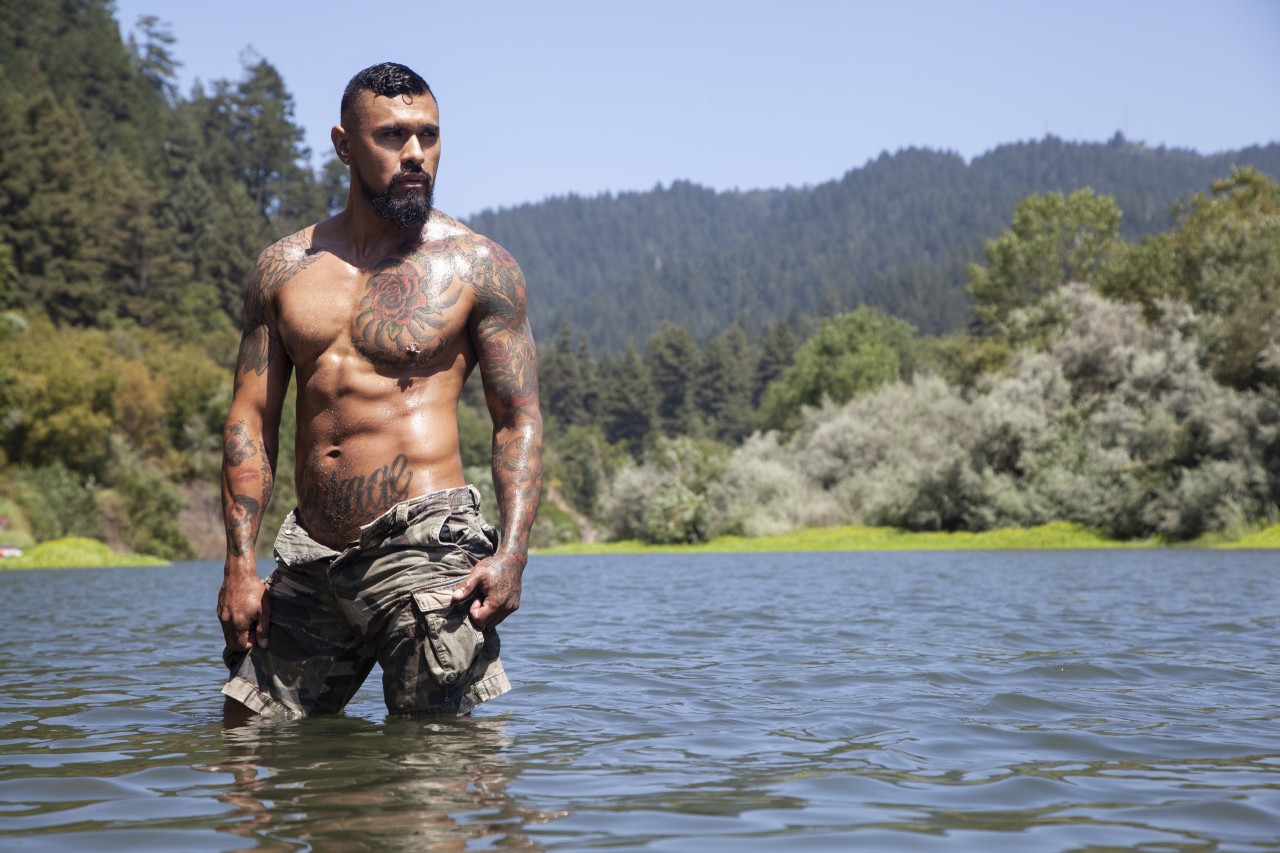 Full Circle: Boomer Banks Returns for the Blood Moon - Since appearing in his first gay porn, Raging Stallionís Timberwolves, Boomer Banks has catapulted into the ranks of the biggest stars the industry has ever seen. Now, his gay porn career has come full-circle with a return to Raging Stallion with a starring roll in the follow up Blood Moon:...
Read Full Story

Vote for Falcon studios Group & NakedSword in The Fleshbot & Cybersocket Awards - With scores of nominations for their exclusive stars, movies, scenes, directors and sites, Falcon Studios Group and NakedSword asks our fans to please vote in the...
Read Full Story





James Jamesson & Jimmy Fanz from Timberwolves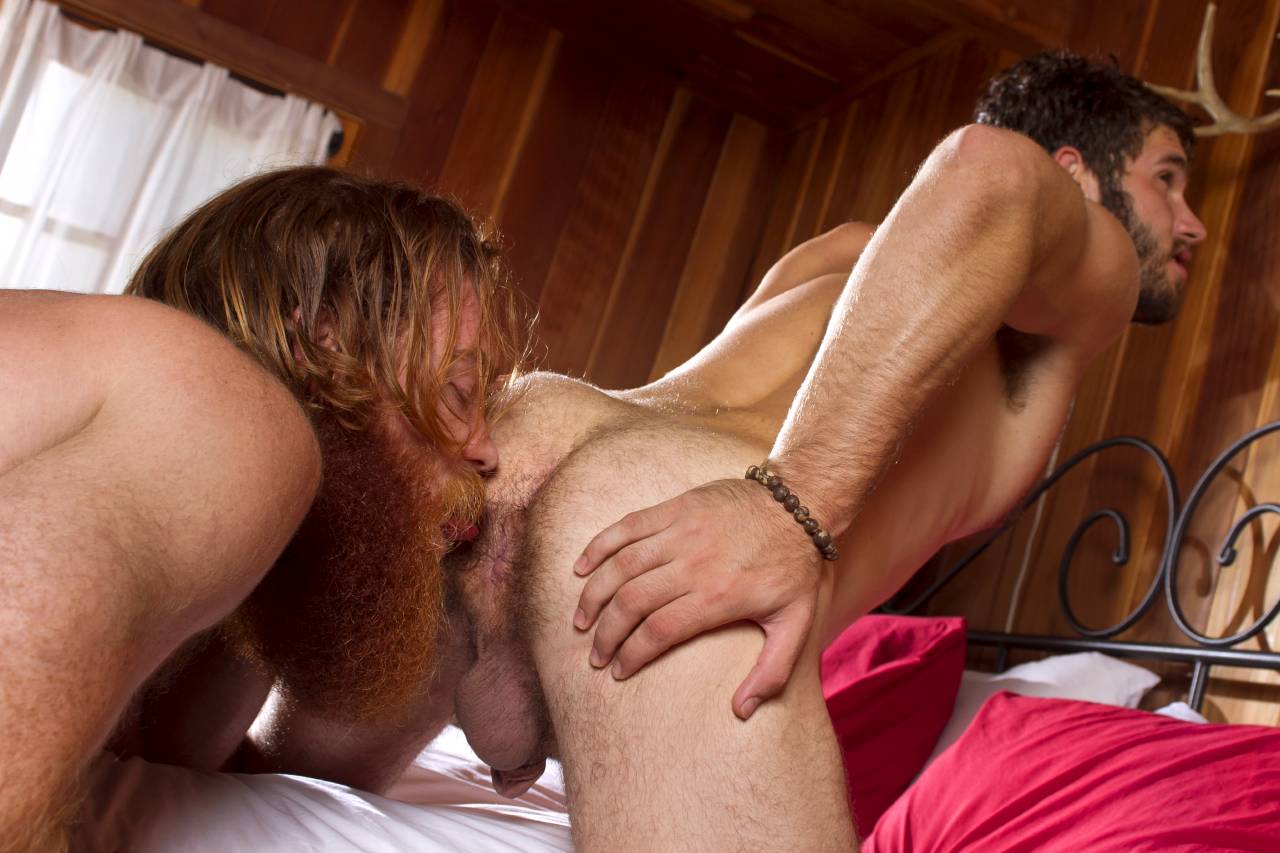 Jimmy Fanz displays maximum fur as he tangles with James Jamesson on an iron bed. Jimmy's devilish grin says he's looking forward to getting ravished by this mountain man whose hair is long and whose full red beard reaches the middle of his chest. James rolls Jimmy onto his tummy, going straight for his ass, giving Jimmy's hairy hole a serious tonguing. Jimmy assists by curving one arm over his back and stretching another between his legs to finger his hole with both hands. James takes the cue and adds two fingers of his own, plus a thumb and some spit. They take turns prepping the hole for James' throbbing hard on that is set off by bushy, shockingly red pubes. All human inhibitions slip away as they quickly turn into animalistic fuck machines, with Jimmy bouncing on James' red bush milking James thick hard cock with his hole. James topping is like watching the mating of wild beasts, aggressive and rough while effortlessly switching positions from doggy to sideways to missionary. Their aggressive momentum makes the bed creak, while Jimmy's cries become a crescendo that peaks when his cock spews jism across the bed. James cock is bigger and harder when he pulls it out that it was when he stuck it in and it erupts with unnatural intensity.