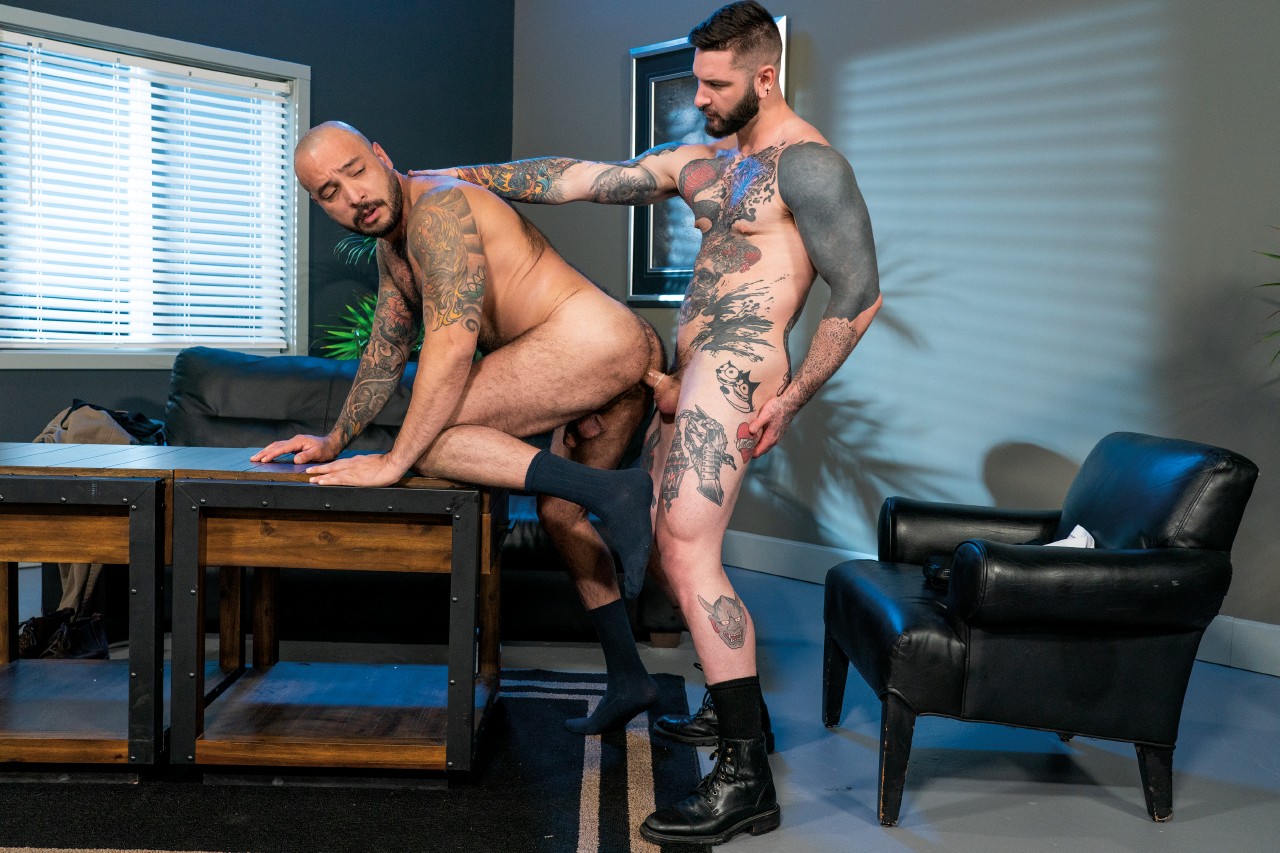 When you're trying to stand out in the corporate world, sometimes Pumping For Promotion is the only way to leave your mark. Award-winning director Tom Moore presents a fisting fantasy of 6 gaping studs that are eager to stand out and climb the corporate ladder. Josh Mikael tries to persuade his boss, Sherman Maus, to give him a promotion by offering up his tight hole for a punch fuck to prove he's the man for the job. Then, Sherman wants to see what Josh has to give to the company when he rolls over to take Josh wrist deep up his ass until his hole is left gaping and his balls are drained. Dale Savage isn't too happy when he catches his subordinate, Seamus O'Reilly, jacking off on the toilet. When Seamus accidentally calls his boss Daddy, all bets are off, and soon Seamus is splayed out with Dales fist planted wrist-deep up his busted hole. When it's Dale's turn to get his hole wrecked, he leads Seamus to a conference room and offers up his gaping hole so Seamus can get forearm deep inside his boss until Dale sprays his jizz all over himself. Teddy Bryce catches his employee, Julian Torres, jacking off in the break room and decides to treat Julian like the slut he wants to be. After fucking Julian's hairy ass, Teddy slams his fists deep inside until Julian drops his load all over his hairy stomach. Later, when Julian shows up late to a meeting, he finds Teddy jacking off at his desk. To show how sorry he is for being late, Julian snaps on his gloves and stretches Teddy's gaping hole, pounding him deep until Teddy slathers himself with jizz. Climbing the corporate ladder can be a hard job, but it's not so bad when you're Pumping For Promotion.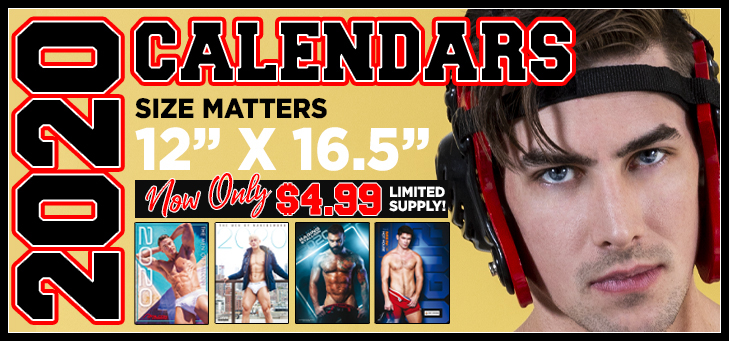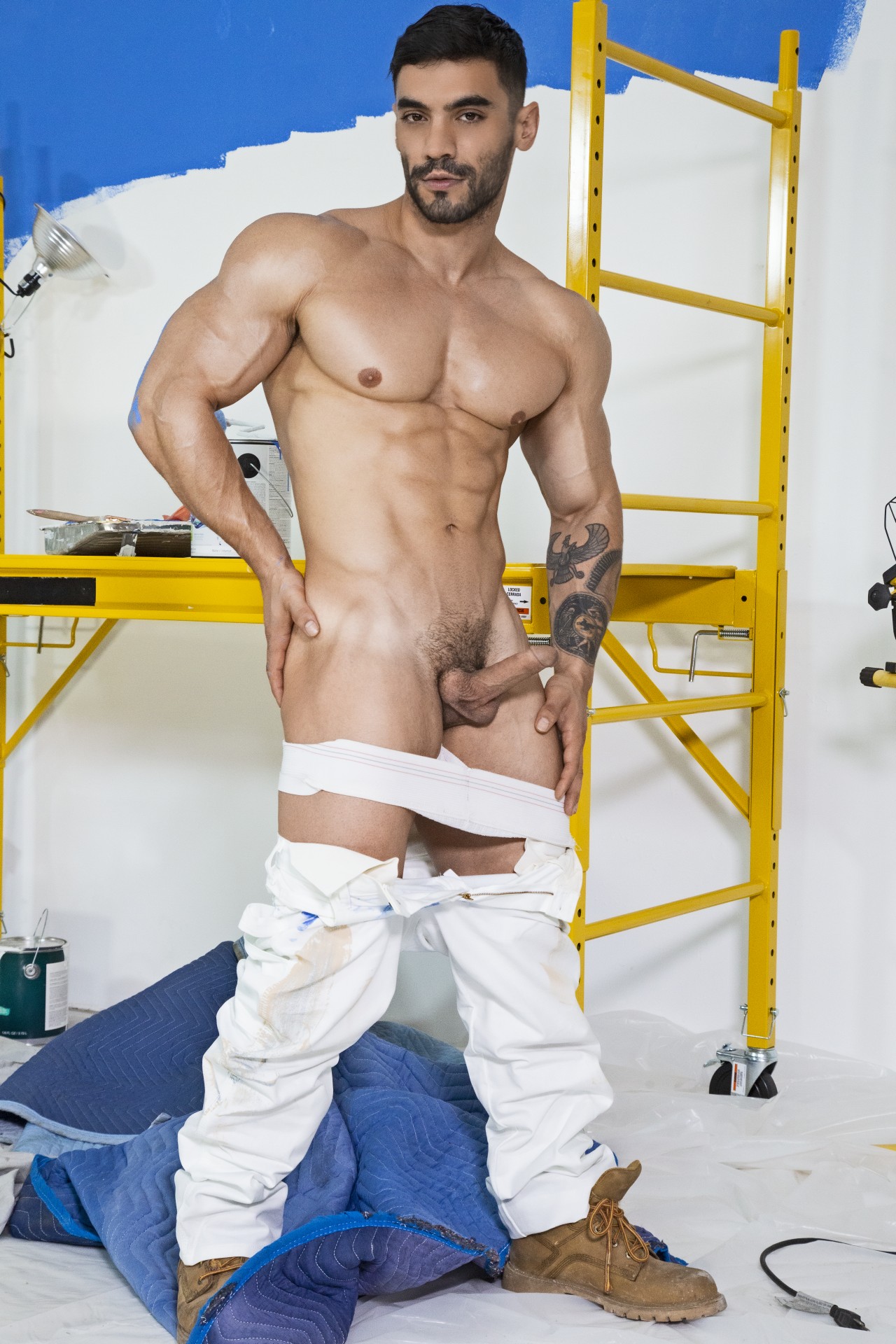 Hung superstar Arad Winwin is one of the most prolific performers of his time! After being taken under the wing of award-winning model-turned-director Trenton Ducati, Arad has skyrocketed into the gay porn stratosphere. Winwin's debut appearance for Falcon Studios Group was a key role in the massive blockbuster, Earthbound: Heaven to Hell 2. Since then, Arad has gone on to gain thousands of fans across the world using his thick, uncut cock to dominate eager bottoms, show off his unparalleled physique and leave fans drooling over his bubbly assets. After delivering tons of intense and sexy performances, Arad has now joined the elite cast of Falcon Studios Group Exclusives. When Arad isn't touring the world, fans can catch him in recent releases like Raw Workloads, Rimrock, and his most recent release, The Foreman's Son, all from Hot House. So, buckle-up, and join one of the hottest studs in the game as he continues his path of total gay porn domination!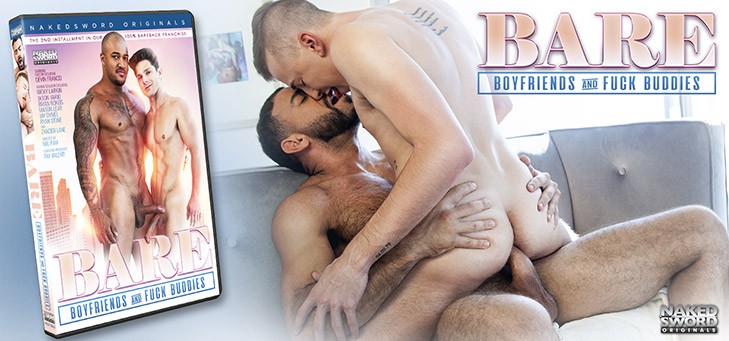 Falcon Studios Invites You to Spend 7 Minutes in Heaven

Falcon Studios Group, the world's leading producer of the hottest gay male porn, announced the release of their latest bareback feature, 7 Minutes in Heaven. Award-winning director, Tony Dimarco, explores what happens when friends from all types of relationships –closed to open – get together to play a little sex game called 7 Minutes in Heaven. Play the game, and get 7 Minutes in Heaven today on DVD & Downloads, from the Falcon Studios Group Store.  

Click Here to Read the Full Story




Hot Membership Site Updates Available Now!



Falcon Studios Group Models Appearing Live in a City Near You.


September 27: Ricky Larkin, Devin Franco, Brian Bonds & Mason Lear at The Cafe, San Francisco, CA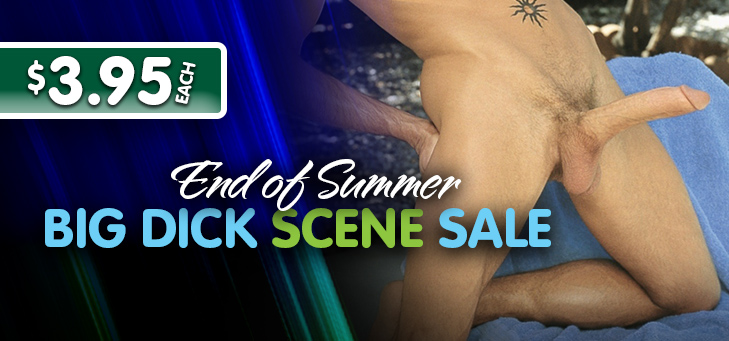 Sup, HUNT Men?

We hope you had a fun and safe Labor Day Weekend packed with friends, food and dick! We're back again with an issue so jam-packed, we're filled to the brim. With multiple new releases, new scenes, savings and more, we have no time to waste so let's get it on!
Falcon Studios invites you to spend 7 Minutes in Heaven with our Breaking News item this week, featuring the latest bareback feature starring Exclusive stars like Colton Reece, Devin Franco and Steven Lee, all on DVD & Downloads now!
He's tall! He's dark! And he's definitely handsome! Join us in the Model Spotlight section this issue to get to know Exclusive star, Arad Winwin. Don't forget to rub one out to his free gallery while you're at it.
NakedSword Originals and director mr. Pam bring you the next installment in the BARE series in our Special Feature, with the release of BARE: Boyfriends and Fuck Buddies, on DVD & Downloads.
Want that promotion you've been asking for? Try offering up your hole! That's what the studs of Pumping For Promotion do in our Free Action Gallery this week. Get off to the kinkiest corporate hunks on the net.
Get comfortable because Studio News is coming on strong this issue. First, join Exclusive Arad Winwin in the debut scene from The Foreman's Son as he tops Dakota Payne's bare hole on HotHouse.com. Then, Exclusive Devin Franco and Jake Porter flip-fuck each other's holes with their bare cocks in the first scene from 7 Minutes in Heaven, on FalconStudios.com. It's a triple threat of new scenes as Ricky Larkin, Sharok and Wade Wolfgar have a raw locker room threeway in the debut update from RagingStallion.com's upcoming feature, Outta The Park!. Finally, grab your hard hat and your hard cock and get Hot House's latest DVD & Downloads The Foreman's Son, directed by Trenton Ducati.
2020 is just around the corner and it's never too early to start thinking about your future! Get your hands on the 2020 Falcon Studios Group Calendars before they all sell out. Want something a little more hands on? Unleash your inner kink and save up to 67% with our Filthy Fetish & Fisting DVD Sale with DVDs as low as $9.97 each.
We're hard at work bringing you your Free Scene Download this week featuring a scorching flip-fuck with Eddie Diaz & Ty LeBeouf, from Hot House's, Wood Work. Similar scenes featuring hard-working hunks that just wanna fuck can now be watch on the latest bareback Hot House film, The Foreman's Son.
Hope you're able to take it all in,
The HUNT Guys





NakedSword Originals Drops New DVD, BARE: Boyfriends & Fuck Buddies!
Today, NakedSword Original's is excited to announce the release of another bareback DVD called BARE: Boyfriends and Fuck Buddies now available worldwide online and via wholesale here. The latest installment in the NakedSword Originals BARE series, features spectacular, uninhibited, raw sex with some of the biggest couples in gay porn!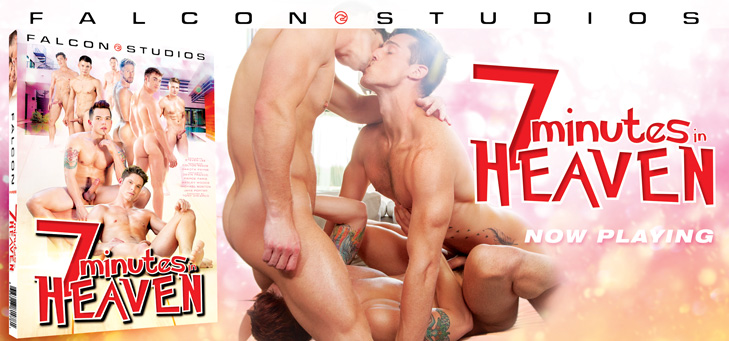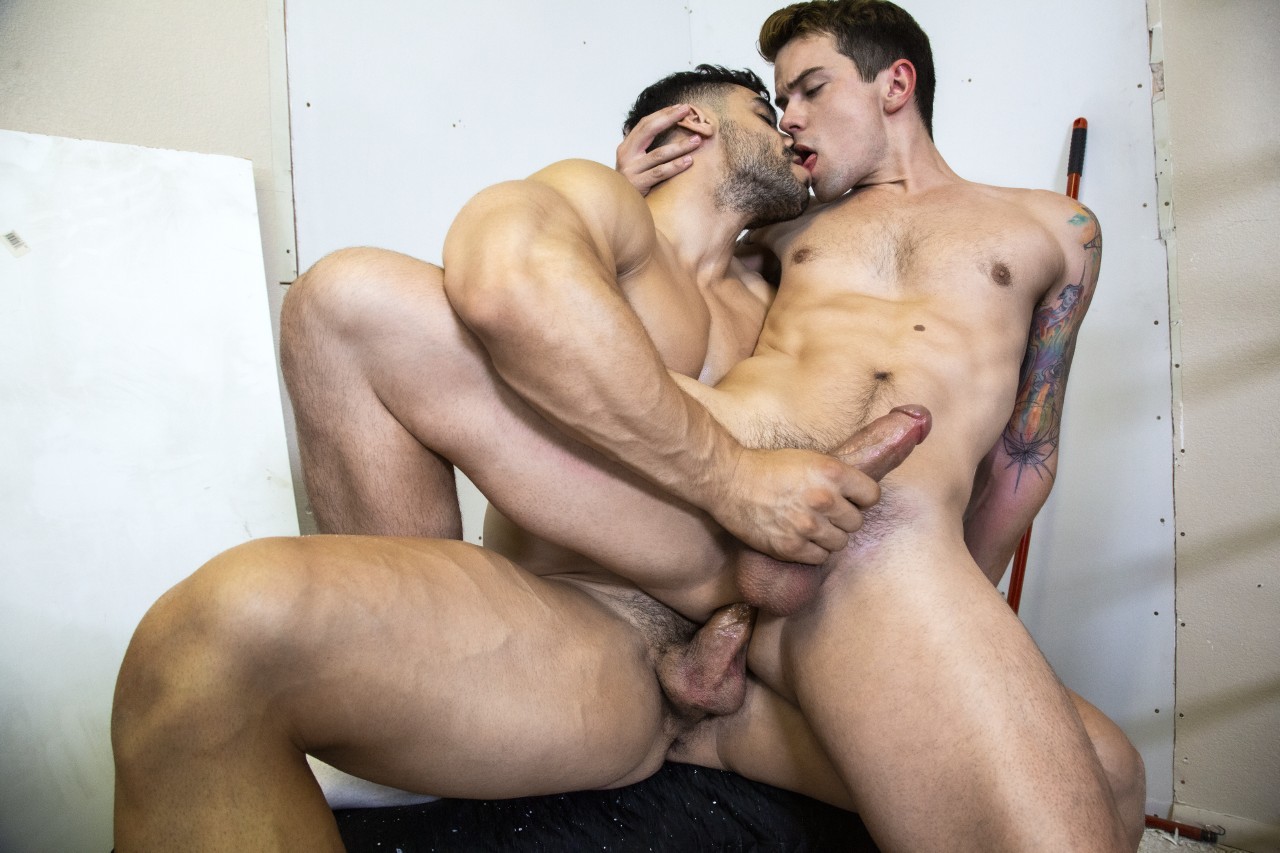 Exclusive Arad Winwin & Dakota Payne Get to Work in Debut Update - HotHouse.com has announced the exclusive world premiere of the debut scene from their latest bareback fuck-fest, The Foreman's Son. Award-winning model turned director, Trenton Ducati, films the debut scene featuring Exclusive star Arad Winwin, topping tatted newcomer...
Read Full Story

7 Minutes in Heaven Debuts on FalconStudios.com with Devin Franco & Jake Porter Flip Fuck - FalconStudios.com has announced today, the exclusive world premiere of the debut scene from their latest bareback feature, 7 Minutes in Heaven. The debut scene, filmed by award-winning director Tony Dimarco, stars Exclusive Devin Franco, with fan...
Read Full Story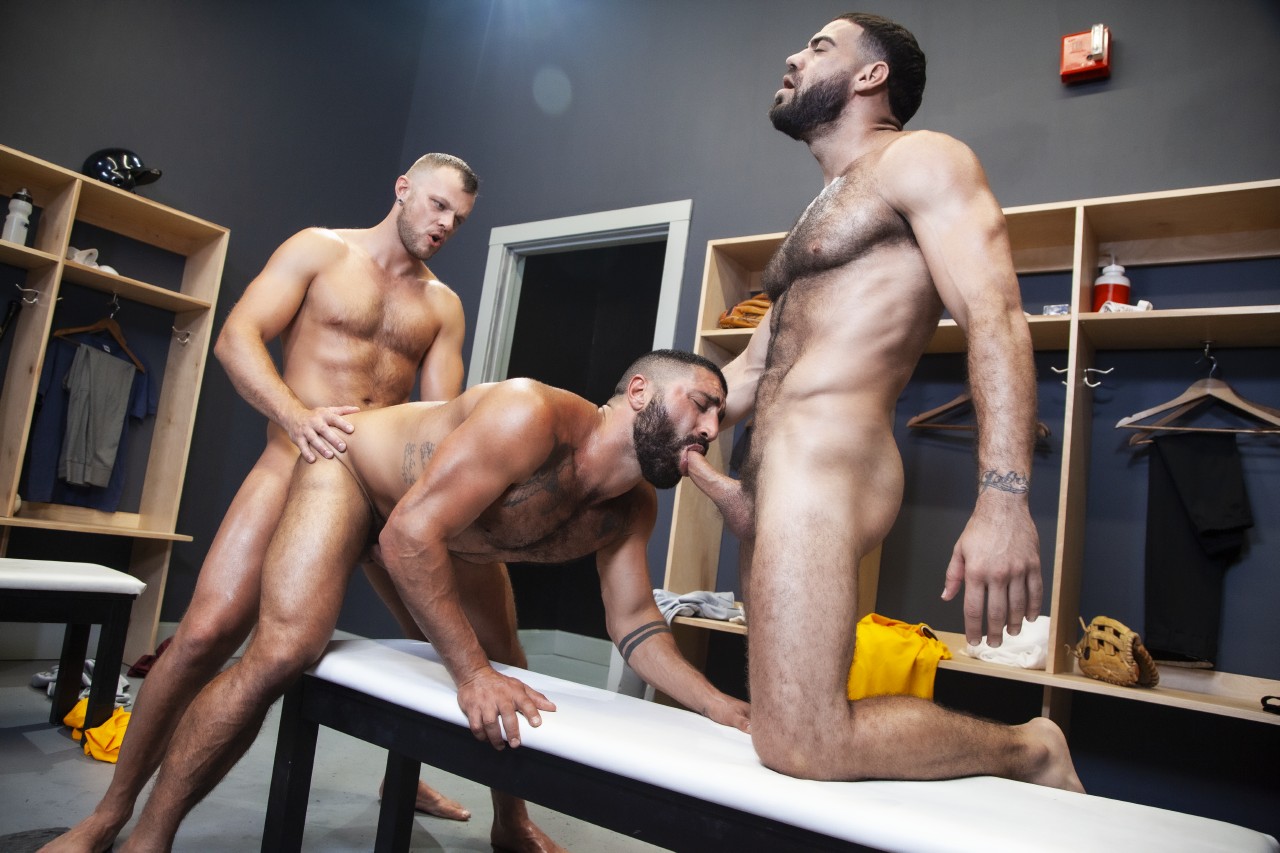 Ricky Larkin, Sharok & Wade Wolfgar Knock One Outta The Park! on RagingStallion.com - RagingStallion.com, the Falcon Studios Group site featuring natural men, announced the release of the premiere scene from their brand-new, bareback sporty feature, Outta The Park!. Former model, turned award-winning director Steve Cruz, hits the locker...
Read Full Story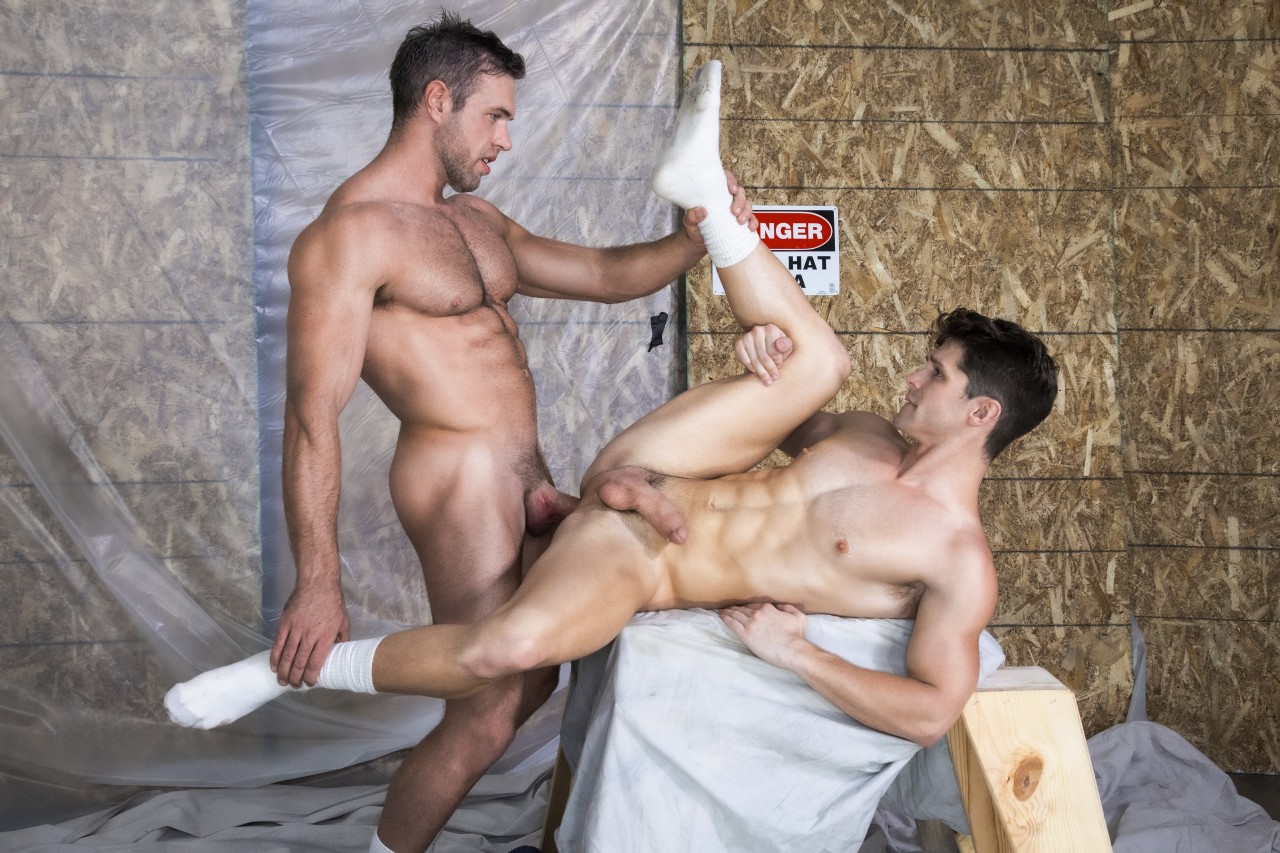 Get to Work with The Foreman's Son from Hot House - Hot House today announced the release of their latest bareback, work-site feature, The Foreman's Son. Head down to the construction site, where award-winning model-turned-director Trenton Ducati captures 10 ripped, hard-laboring studs in steamy, raw action. The Foreman's Son is now...
Read Full Story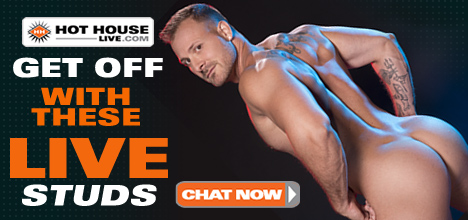 Eddie Diaz & Ty LeBeouf from Wood Work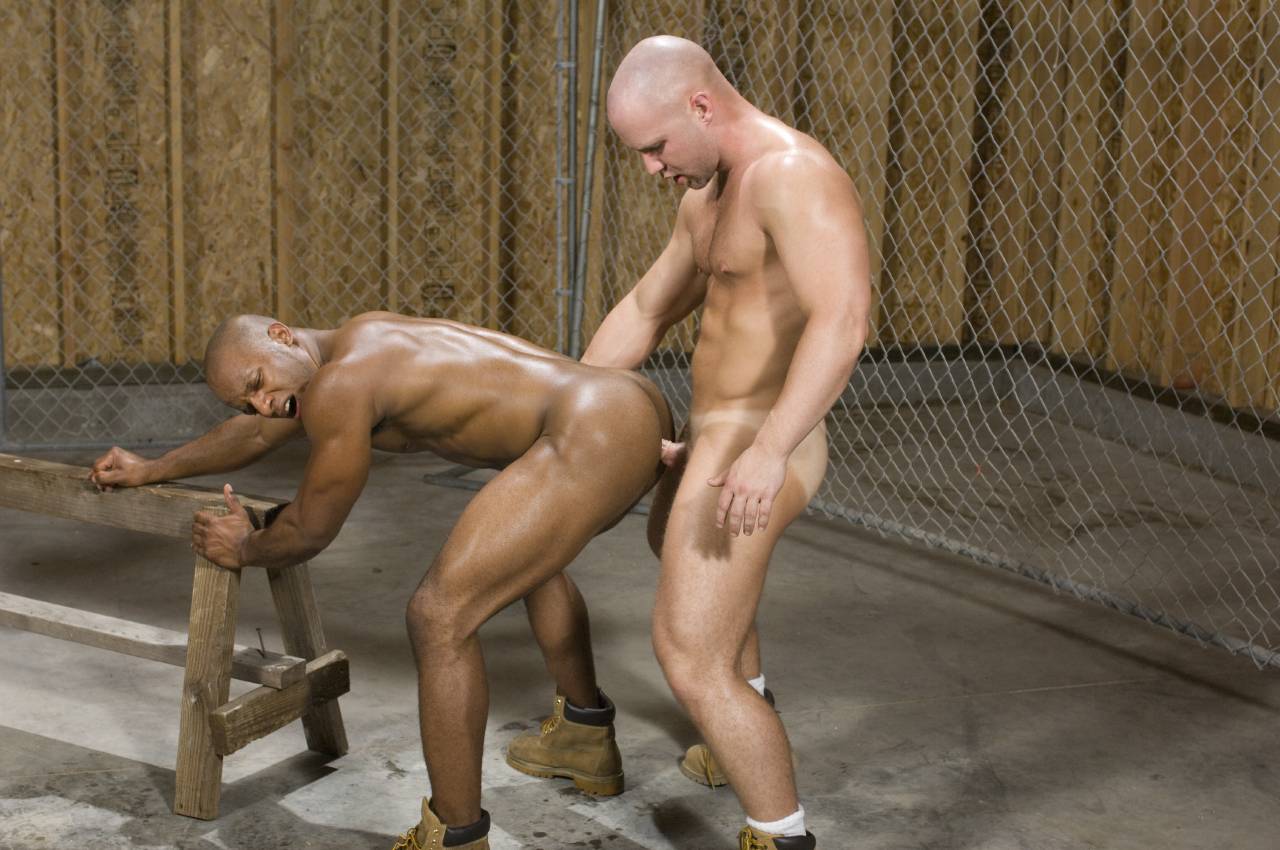 No one can resist Ty LeBeouf's Southern charm, devilish grin or bubble butt and Eddie Diaz is no exception. At the end of the day work turns to play when smooth, chiseled Eddie grabs Ty's beefy ass and the clothes fly off. Both guys prove to be good sports as they swap fucks and blow their loads! Watch all the hard labor!