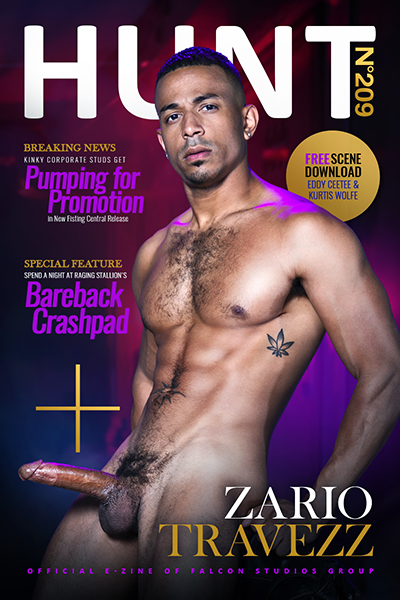 Amazing Content Now Live on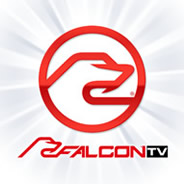 | | |
| --- | --- |
| | Check the listings in your Television Provider's Adult HD OnDemand Menu for: Hung Anal Gonzo, The OnDemand HD Release of Falcon Edge's feature Ultra Sex starring Sebatian Kross, Ryan Rose, Jimmy Durano & more! |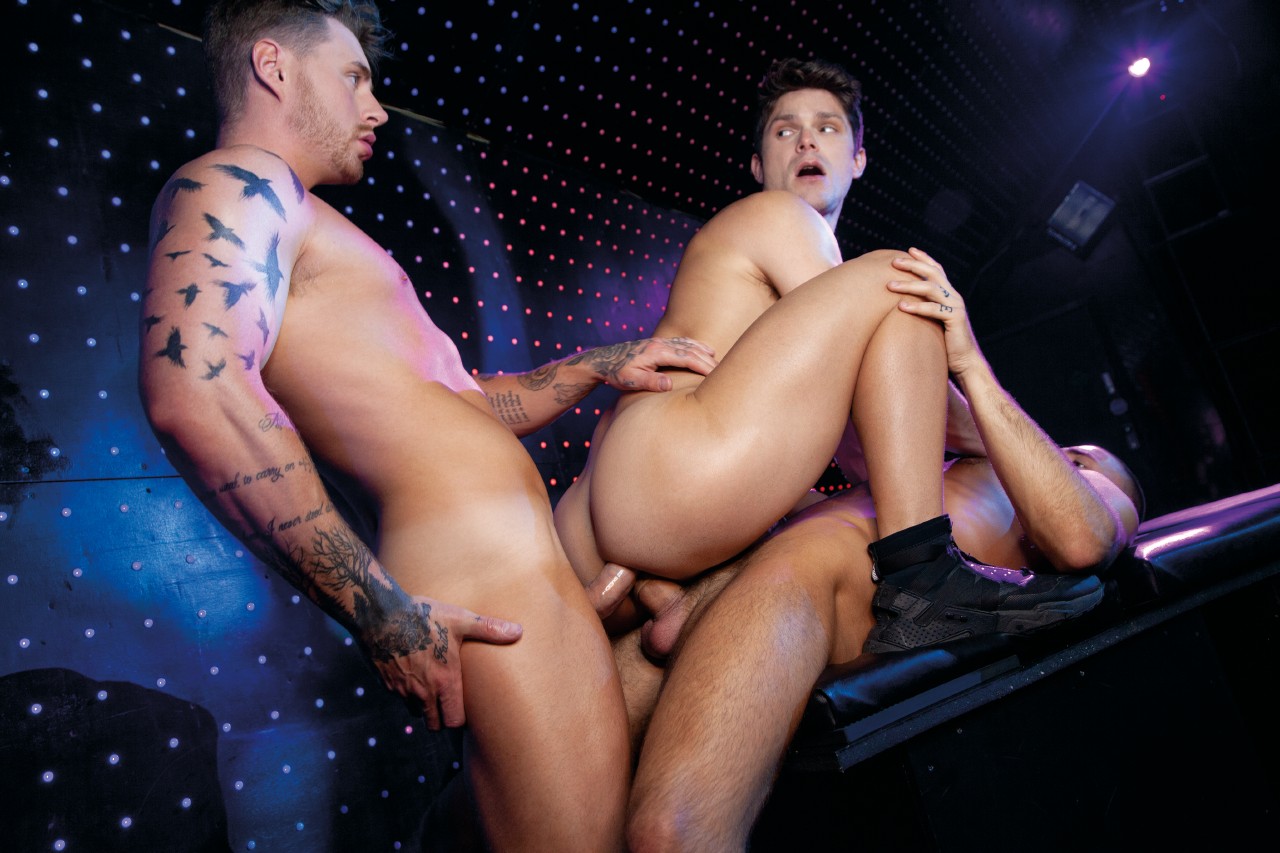 Can you hear London Calling? Pack your bags and jet off across the pond with eight hung hunks in Falcon Studios' scorching overseas sex fest. Award-winning director Tony Dimarco tells the tale of hot and horny studs letting loose in London and having hot, uninhibited fun across international borders. British native Josh Moore gets pinged on an app by Adro Mass who makes his way to Josh's flat for some fun. Adro hops on to ride Josh's hard, uncut dick until Adro's body and face are covered in cum. While roaming the busy streets of London, Colton Reece locks eyes with Austin Sugar, and the pair rush back to the flat so Colton can ream Austin's hole. Lost tourist Devin Franco turns to Priest Jonathan Miranda for some help with directions and ends up getting his ass stretched in the church before plowing the priest in an amazing flip fuck. Colton Reece links up with Gabriel Cross and ushers him back to his flat to give his British friend a hefty serving of his thick, American cock. Beats are bumping in the hottest club in London when Josh Moore and Devin Franco sneak off for some fun only to be caught by Jeffrey Lloyd resulting in a scorching three way in the club. Next time you hear London Calling, join these ripped and sexy hunks to satisfy your cravings for thick, international cock.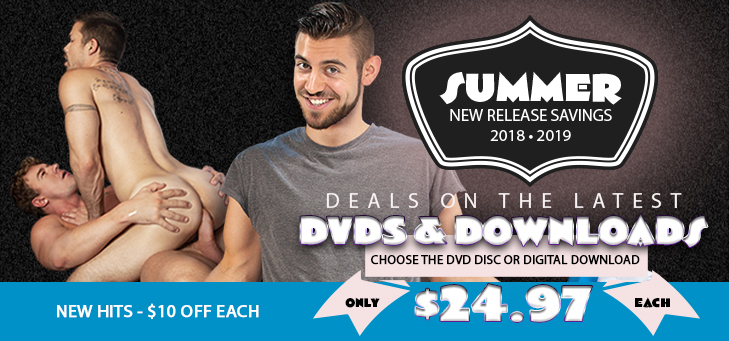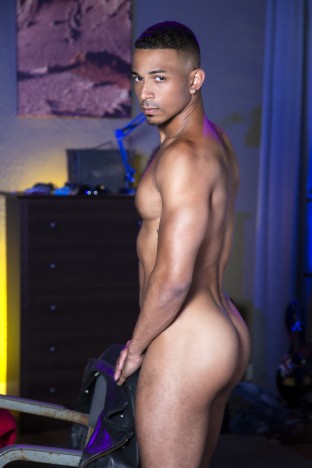 Raging Stallion frequent fucker Zario Travezz, is an insatiable versatile performer with a thick, 8" cock and a mouth-watering ass that begs to be fucked. Since breaking out in the blockbuster hit At Large, Travezz quickly gained the likes of director Steve Cruz, who has since asked him back for multiple Raging Stallion features. If this humble and down-to-earth stud doesn't seduce you with his stunning looks alone, he'll definitely captivate you with his dominating performances like the one in Hot, Raw and Ready! Zario's latest feature Bareback Crashpad, just hit the streets last week. With a new release from Hot House on the horizon, Zario is here to stay. Make sure you've got him locked in on your radar, then sit back, grab your cock and watch this hunk work it in all of his glory!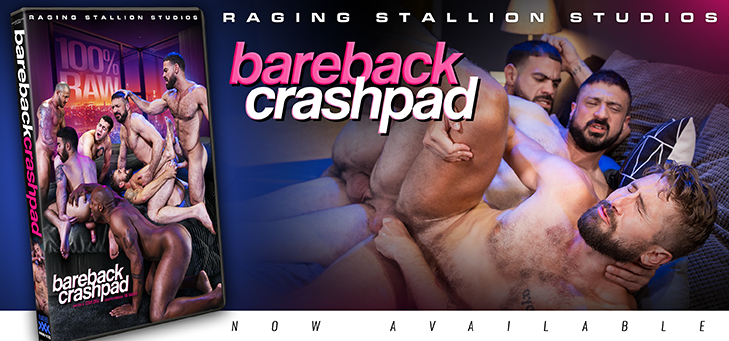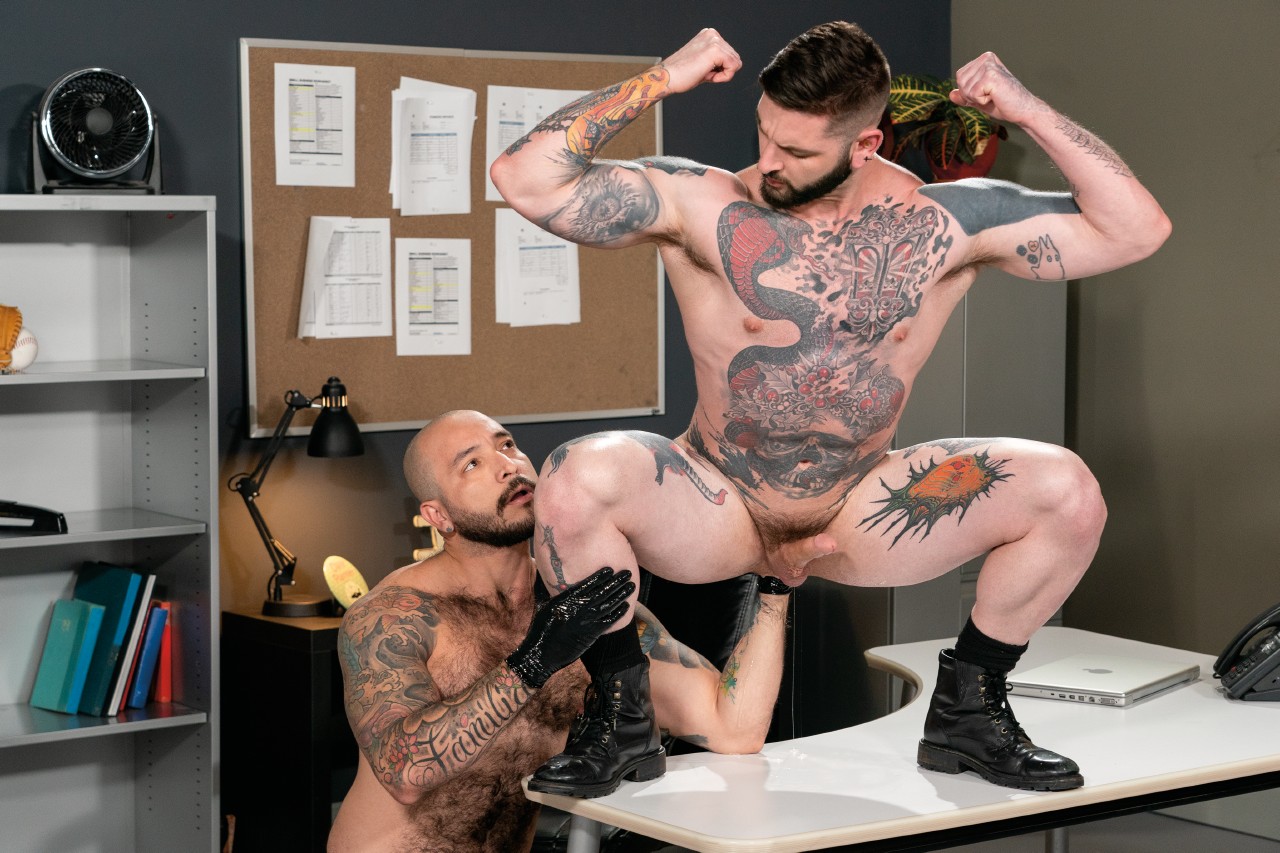 Kinky Corporate Studs Get Pumping for Promotion

Fisting Central, the Falcon Studios Group brand featuring the best selection of gay fisting videos, gay muscle men, gay BDSM and so much more, has released their latest feature, Pumping for Promotion. Award-winning director Tom Moore presents a fisting fantasy of 6 gaping studs that are eager to stand out and climb the corporate ladder. The latest feature is now available on DVD & digital download on the Falcon Studios Group Store.   

Click Here to Read the Full Story




Hot Membership Site Updates Available Now!



Falcon Studios Group Models Appearing Live in a City Near You.


August 19: Devin Franco, Arad Winwin and Taylor Reign at The Enchanted Carnival Pool Party, Provincetown, MA
August 24: Arad Winwin at C3LAB, San Jose, CR
August 25: Devin Franco & JJ Knight at The Watergarden, San Jose, CA
September 1: Arad Winwin at Karamba Nightclub, Phoenix, AZ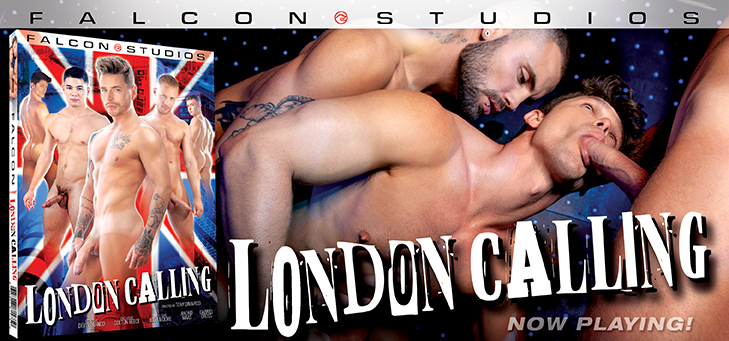 Hey HUNTer's,

How is it August already? Summer seems to be going just as fast as it came, but don't worry, things are always hot at the HUNT eZine headquarters! This week, we have new releases, debut updates and even some chances to win some free porn. Let's get it!
Fist up (pun intented), if you want a promotion at this corporation, you're going to have to prove your worth with a stiff fist up your ass. Peep the latest DVD & Downloads from Pumping for Promotion, in Breaking News this week.
Fresh face and stunning hunk Zario Travezz graces our Model Spotlight this week. Learn all about his work with Raging Stallion and get off to his free action gallery while you're at it.
Raging Stallion's latest, Bareback Crashpad, invades you raw in our Special Feature. No condoms, minimal storyline, just hot, rugged and horny men fucking hard in the ultimate bachelor pad.
Join us across the pond for our Free Action Gallery this week, featuring the hottest action shots from Falcon Studios' latest blockbuster, London Calling.
Speaking of new things from Raging Stallion, our first Studio News item features the debut update from Bareback Crashpad, on RagingStallion.com with hunks Ricky Larkin, Wesley Woods and Marco Napoli. Then, get to know British star Drew Dixon with 15 Random Things about this dynamic and versatile stud you may not have known about before. Finally, don't miss a chance to win free porn with the Adult Content Awareness on TV Survey.
Summer's not over yet! Get over to our Summer New Release Savings on DVDs event and save with new DVDs or digital downloads at $10 off. Full movies not your thing? No worries! You can save 50% with our Summer New Release Savings on Digital Scenes with scenes from the hottest 2018 & 19 films for only $4.95 each.
We're going bareback one more time for your Free Scene Download with an extra special gift of a cum-soaked scene featuring Eddy Ceetee and Kurtis Wolfe, from Raging Stallion's 2018 hit, Raw Power. Similar scenes can now be found on the latest Raging unsheathed feature, Bareback Crashpad.
Till Next Time,
The HUNT Guys





Spend A Night at Raging Stallion's Bareback Crashpad
Raging Stallion, the Falcon Studios Group site featuring natural men, has released their latest raw feature, Bareback Crashpad. Award-winning director, Steve Cruz, takes you on a wild ride where 12 hung and horny studs are waiting – and ready – to get all the raw dick and bare ass they can handle. Come stay the night and join the men of Bareback Crashpad now available on DVD & Downloads from the Falcon Studios Group Store.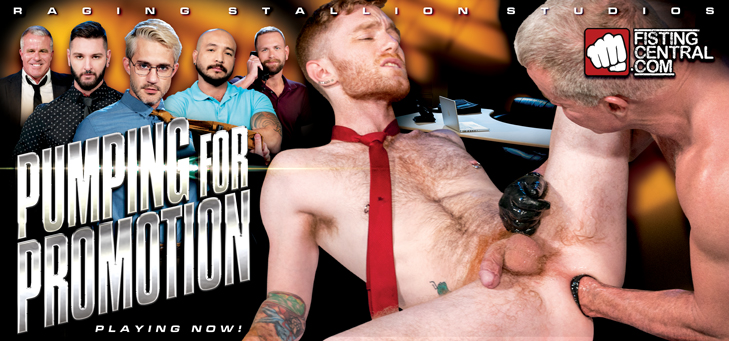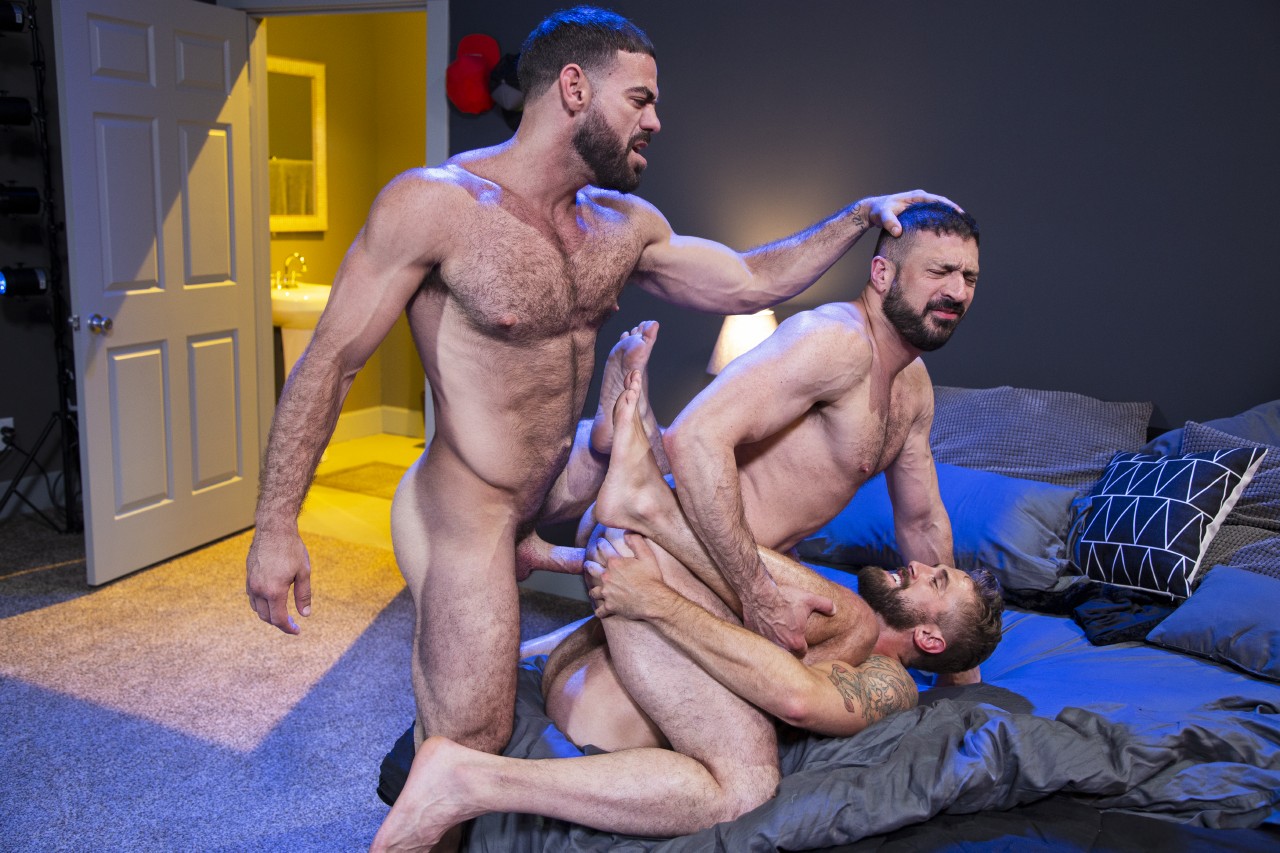 RagingStallion.com Introduces Bareback Crashpad with Kinky Threeway - RagingStallion.com, the Falcon Studios Group site featuring natural men, announced the release of the premiere scene from their latest raw fuck-fest, Bareback Crashpad. Award-winning director Steve Cruz, teams up with Exclusive Ricky Larkin and fan favorites...
Read Full Story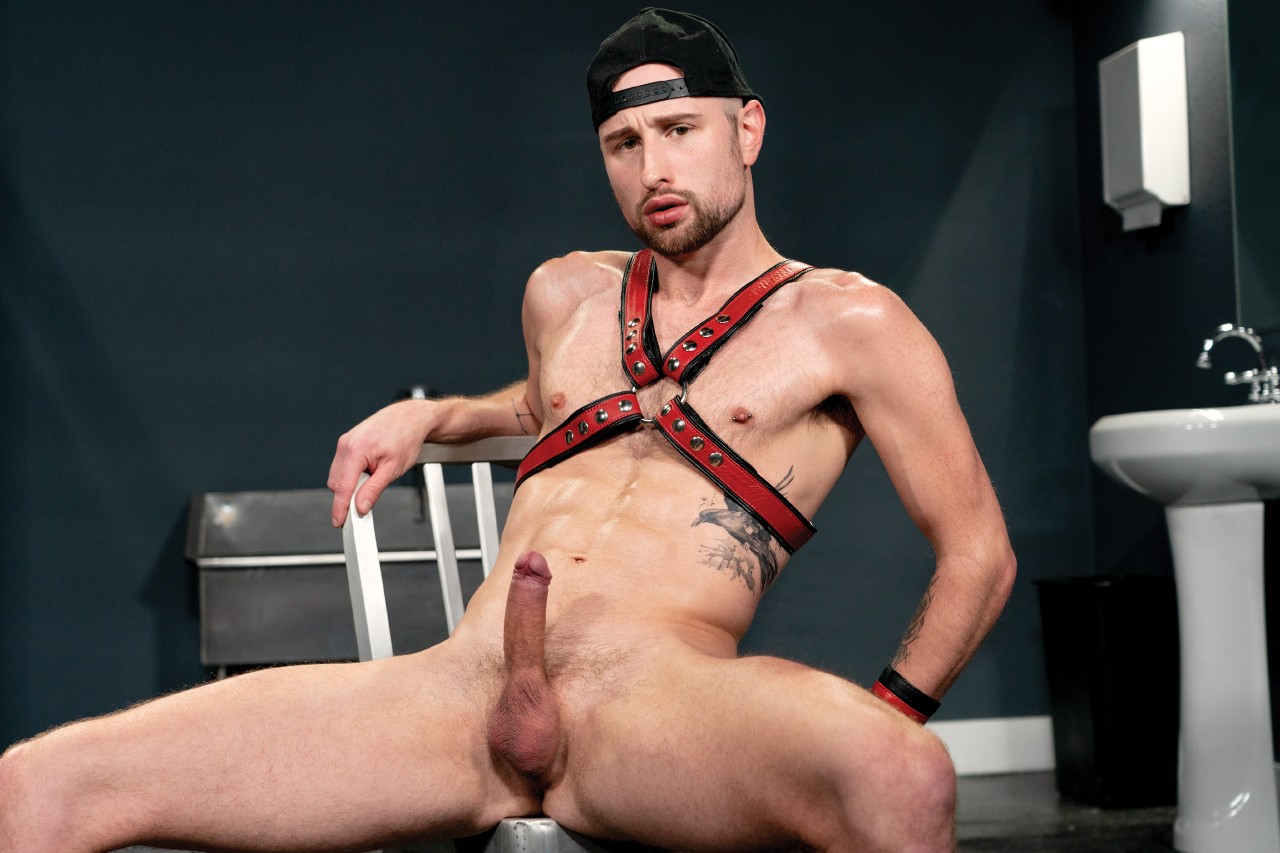 15 Random Facts with Drew Dixon - How well do you know Drew Dixon? Very well? Not at all? Get to know this dynamic and powerful performer with 15 Random Facts about the English hunk. Complete with quirky gifs and sexy pics, you'll learn all there is to know about, Drew Dixon.
Read Full Story

Win Porn Prizes with the Latest HUNT Survey - Complete the newest HUNT survey that focuses on your awareness of Adult Content available through television providers. The Adult Content Awareness on TV survey should only take you 2-5 minutes to complete.
Read Full Story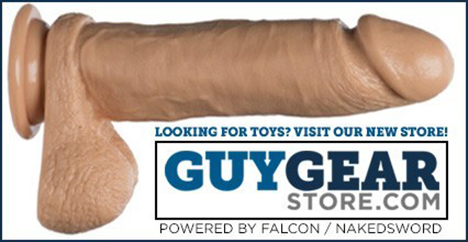 Kurtis Wolfe & Eddy Ceetee from Raw Power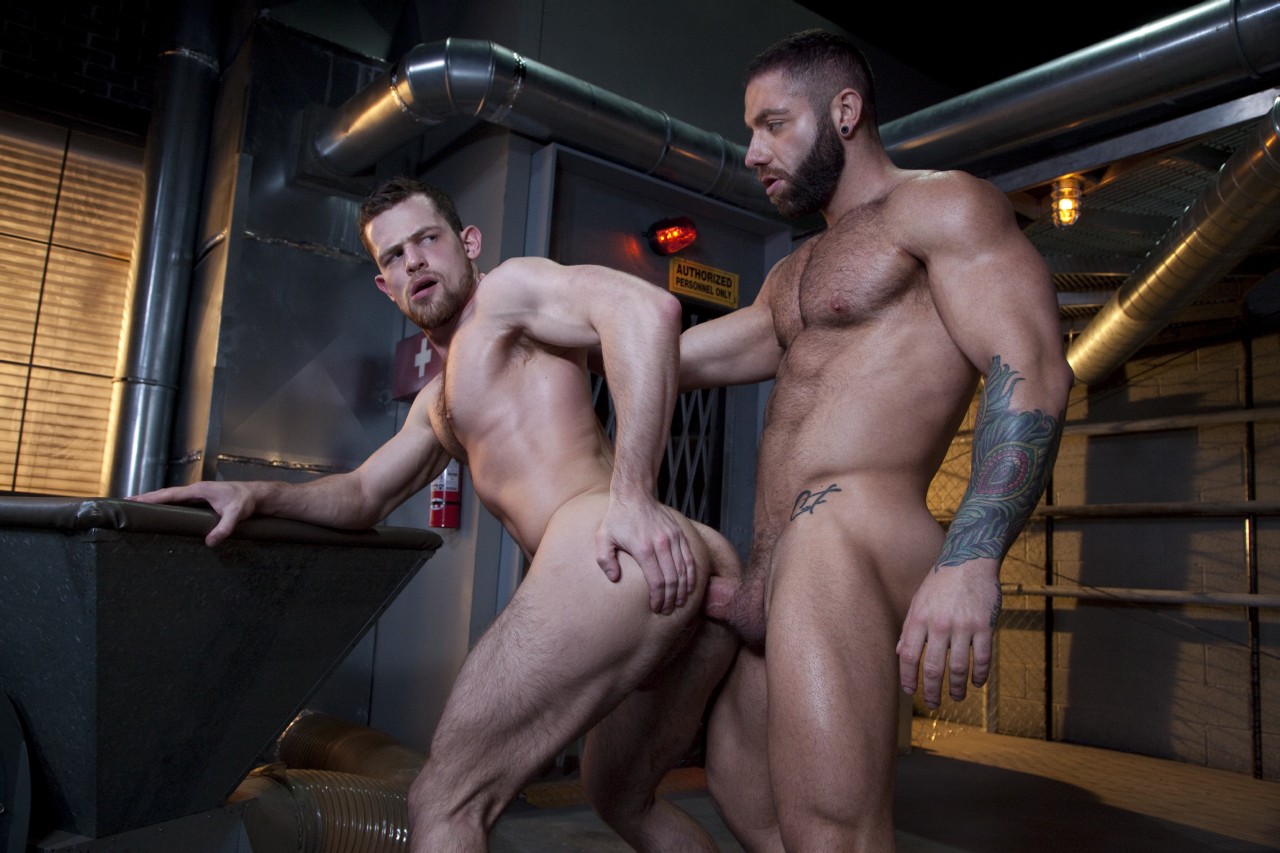 When sweaty studs Kurtis Wolfe and Eddy Ceetee meet up in their jock straps, they take their time getting each other hard with a nice long tongue bath. Eddy loves the taste of Kurtis and works his way down to his dripping cock. Eddy licks the precum off before taking it down his throat to satisfy his primal cravings. Eddy begs for Kurtis to slide his unsheathed cock in his ass but Kurtis has something else in mind. Instead, Kurtis bends Eddy over and tongue fucks Eddy's hole until he's wide open and ready for dick. Just when Eddy thinks he's getting fucked, Kurtis surprises Eddy by bending over to take Eddy's dick instead. Eddy loves the surprise and slides his pole deep into the stud's tight ass. He pumps away until he's ready to get fucked himself. Eddy lies back with his legs open and invites Kurtis inside. Kurtis happily sticks his dick inside the hole in front of him and rams him hard until Eddy explodes all over his own hairy crotch. The sight of Eddy erupting gives Kurtis the final push he needs to finish the job. He pulls out and sprays Eddy's asshole with pure white cum before he fucks it back into the used up stud.




You have received this email because you requested email updates from Falcon Studios Group be sent to: %%EMAIL_ADDRESS%%
This is an advertisement. %%PLUGIN_Unsubscribe: 183936-Unsubscribe%%
Please add reply@huntezine.com to your address book or safe senders list to ensure that these emails arrive in your inbox.
© 2018 Silver State Services, LLC. All Rights Reserved. HUNT eZine, 2176 Shattuck Ave, Berkeley, CA 94704

Records required to be maintained pursuant to 18 U.S.C. 2257 and
C.F.R. 75 are kept in the following location by the Custodian of Records:
Custodian of Records
2716 Shattuck Ave,
Berkeley, CA 94704