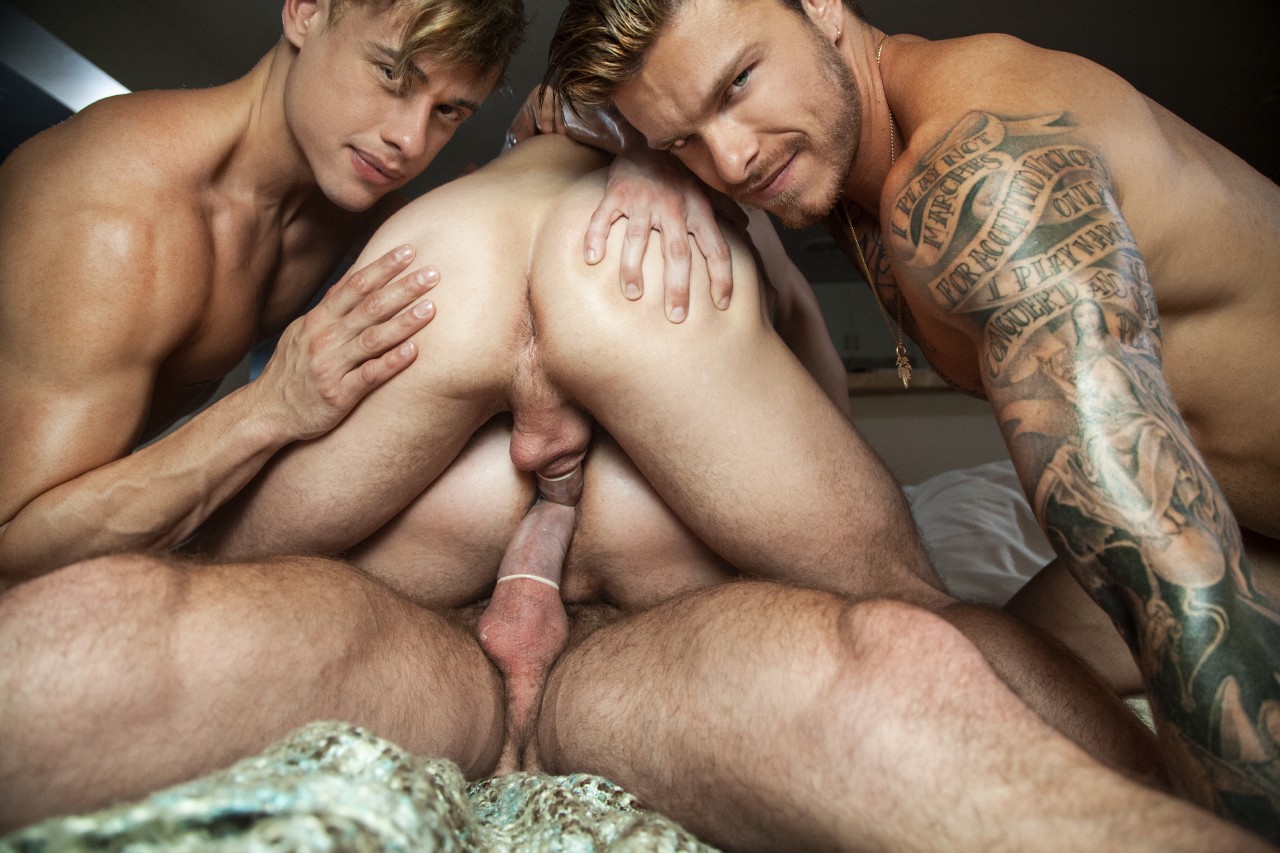 After the untimely death of Senator Wingman, the brothers are desperately in search of a new politician to have in their pocket. Jay and rookie brother Nic are tasked to seduce and blackmail a couple of likely candidates. Will the brothers cum out on top, or has someone been plotting to take them down from the inside all along? Find out in the erotically charged conclusion of Five Brothers: The Takedown.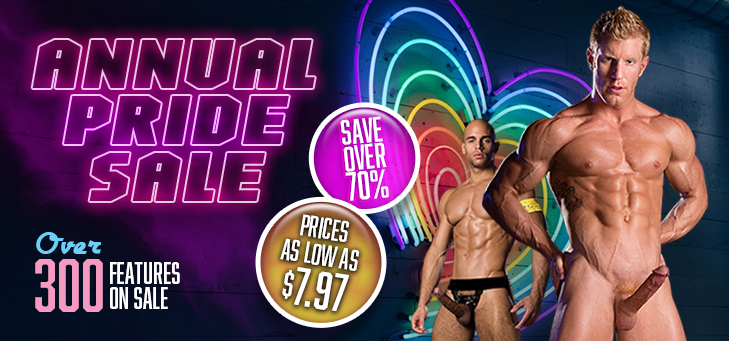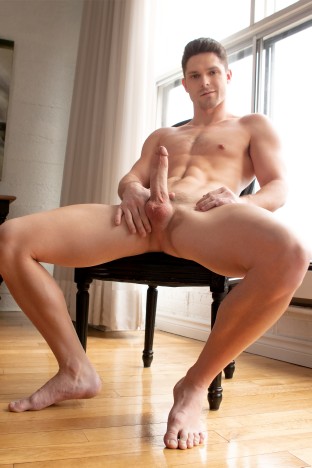 When fans hear the name Devin Franco, they often think about a talented and charming versatile powerhouse. One of the most dynamic performers of the day, Franco almost instantly climbed to Falcon Exclusive status from the onset of his career. Don't be fooled by his irresistible boy-next-door looks, he's a mild-to-incredibly-wild sexual juggernaut. Known these days for putting his 8-inch cock out there in the latest blockbusters, Devin got his start using his talented assets as an eager fisting stud. Want to witness all of Devin's greatness for yourself? Rub a load out to his scenes from Falcon's newest film Love and Lust in Montreal. Warm up poolside with Franco in Palm Springs Day Pass, from Hot House. Or, maybe take a look at his scorching threeways in Diary of a Sex Addict, and Room 106, both from Falcon Studios. Whichever way you like Devin, we promise you won't be disappointed.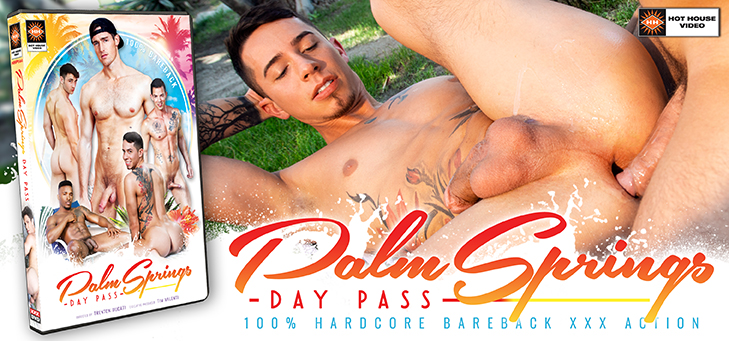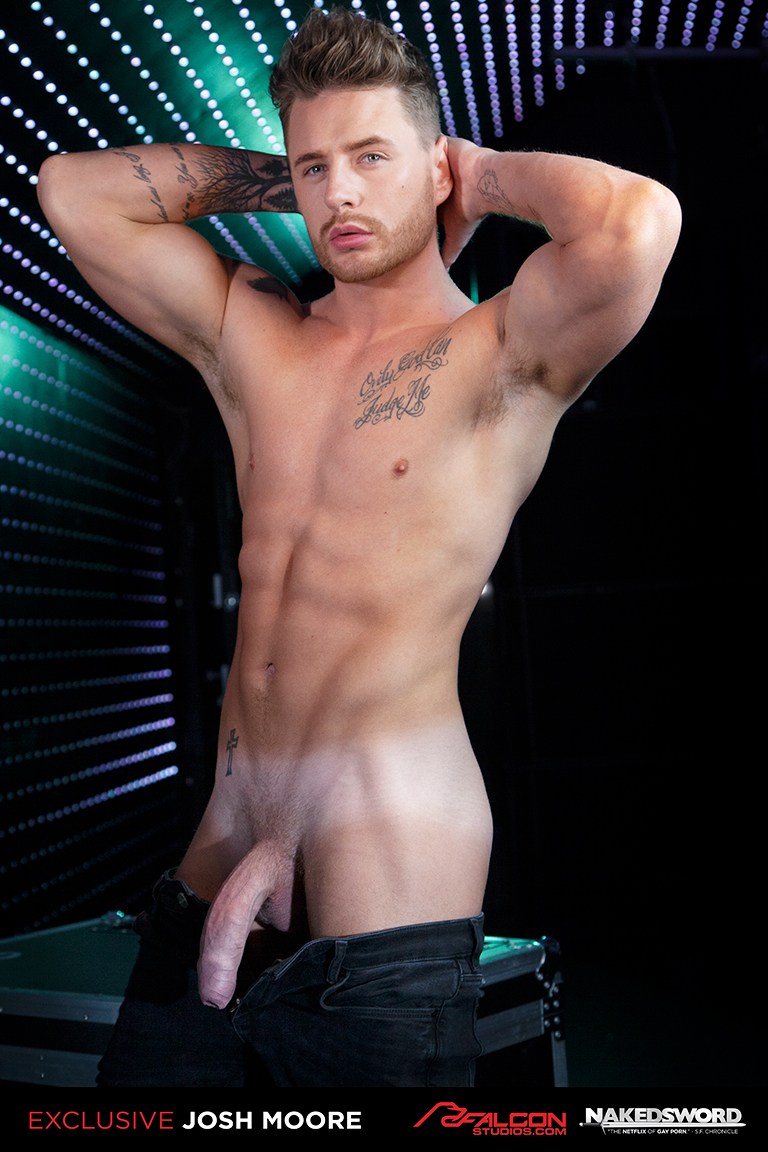 Falcon Studios Announces New Exclusive Josh Moore

Falcon Studios revealed today that they have secured an exclusive agreement with strikingly handsome and dynamic gay porn star Josh Moore. Shortly after starring in the upcoming Falcon feature, London Calling, Moore and Falcon reaches and agreement for him to appear exclusively in the movies of the Falcon Studios Group and NakedSword Originals.

Click Here to Read the Full Story




Hot Membership Site Updates Available Now!



Falcon Studios Group Models Appearing Live in a City Near You.


August 30: Skyy Knox at Gay Porn Con 2019, Ft. Lauderdale, FL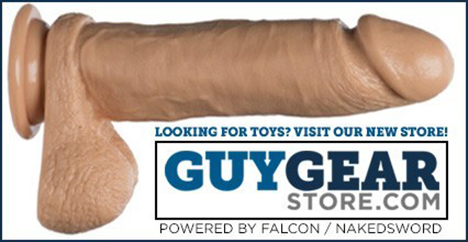 Hey HUNT Men,

Happy Pride! We've been celebrating all month long and with stuff like new releases and massive savings, and this week, we're back with another issue overflowing with goodies. Let's keep the celebrations rolling!
We're starting this issue off strong! Join us in Breaking News, to welcome the newest addition to the Falcon Studios Group Exclusives, Josh Moore. Get to know the uncut British senasation and lookout for his upcoming Falcon feature coming next month!
Gay porn's most dynamic and diverse boy-next door, Devin Franco, gets profiled this week in Model Spotlight. From Montreal to London and beyond, catch up with Devin Franco if you can and jack off to his free gallery of award-worthy action shots.
The shocking conclusion to the infamous Five Brothers comes to a head in our Free Action Gallery with blood pumping action shots from The Takedown. Can you handle it?
Award-winning director Chi Chi LaRue takes over Montreal in our Special Feature with the latest release from Falcon Studios, Love and Lust in Montreal, on DVD & Downloads. The new feature stars Falcon Exclusives Steven Lee, Skyy Knox, Devin Franco & more!
We're full of new releases in Studio News this week. First, get a glimpse at life in the gay desert with Hot House's Palm Springs Day Pass on DVD & Downloads. Then, Skyy Knox and Logan Styles debut Love and Lust in Montreal on FalconStudios.com. Finally, Devin Franco and Ian Frost flip-fuck in the debut update from Palm Springs Day Pass on HotHouse.com. WHEW!
It's Pride season and we're celebrating with tons of savings. First, save over 70% with our Annual Pride DVD Sale event with DVDs as low as $7.97. Don't want entire movies? Then get over to our Annual Pride Scene Sale with over 600 scenes for only $2.95 each. Happy Pride!
Jet off to Spain for your Free Scene Download this week with a scorching scene from Falcon's Madrid Sexy, starring TJ Lowell and David Circus. Similar, cum-busting international scenes can now be seen in the most recent Falcon release, Love and Lust in Montreal.
Happy Celebrations,
The HUNT Guys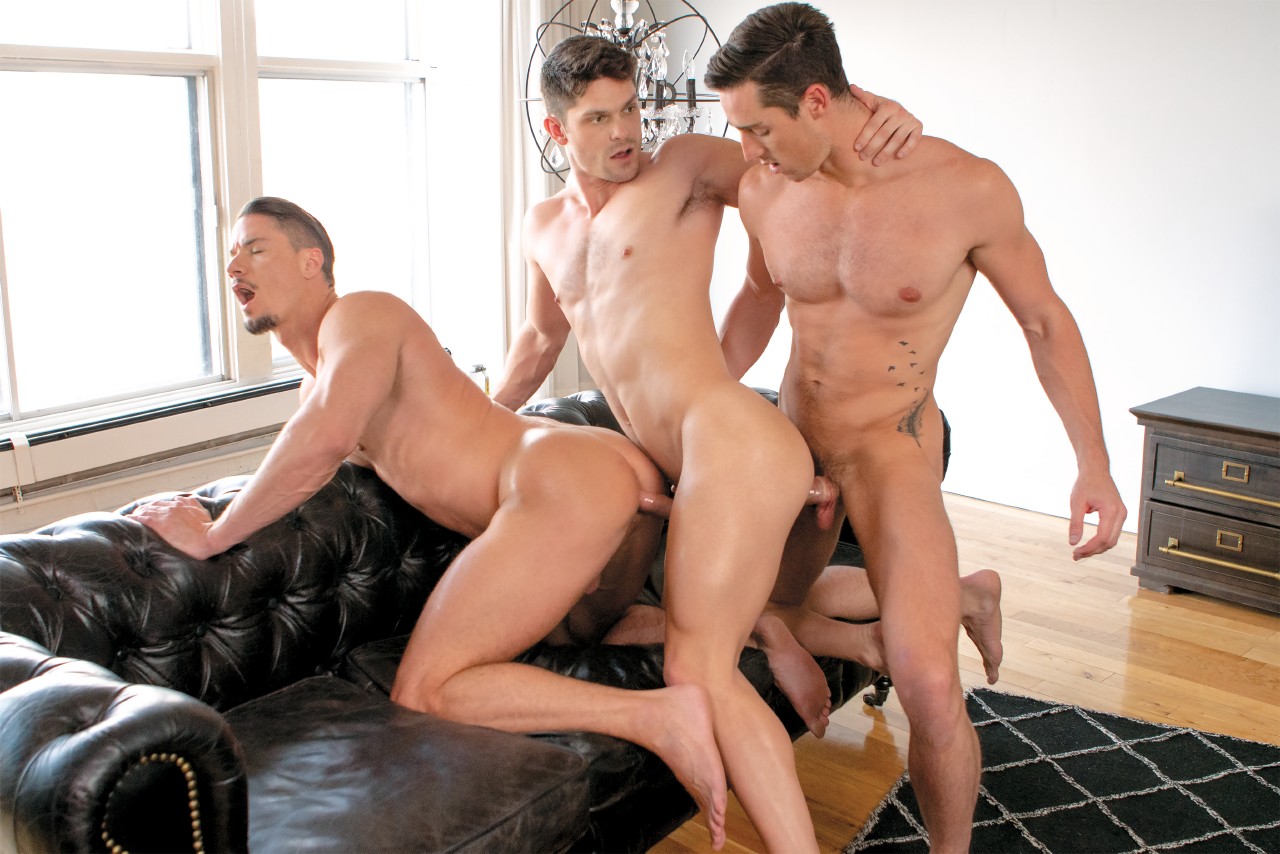 Experience Love and Lust in Montreal: New from Falcon Studios
Falcon Studios Group, the world's leading producer of the hottest gay male erotica, announced today the release of their latest international feature, 'Love and Lust in Montreal'. Join award-winning director Chi Chi LaRue on a trip to Canada with eight hard and hung studs ready to find 'Love and Lust in Montreal'. The latest DVD & downloads from the mega-studio is available today, on the Falcon Studios Group Store.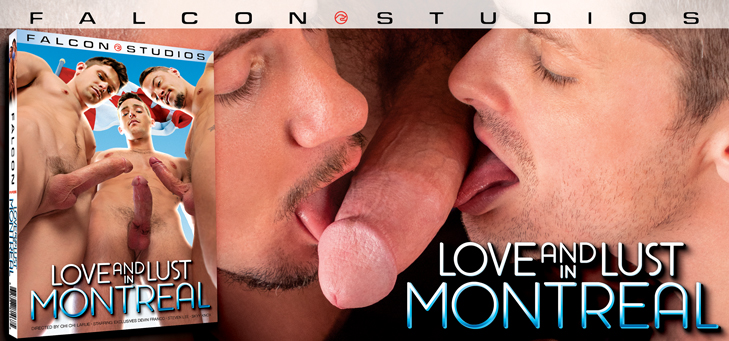 Hot House Kicks Off Summer with Palm Springs Day Pass on DVD & Downloads - Hot House today announced the release of their latest condomless flick, Palm Springs Day Pass. Directed by Trenton Ducati, join in on the fun in this sex-filled playground where the sun is shining, and the studs are always hot. Palm Springs Day Pass is now...
Read Full Story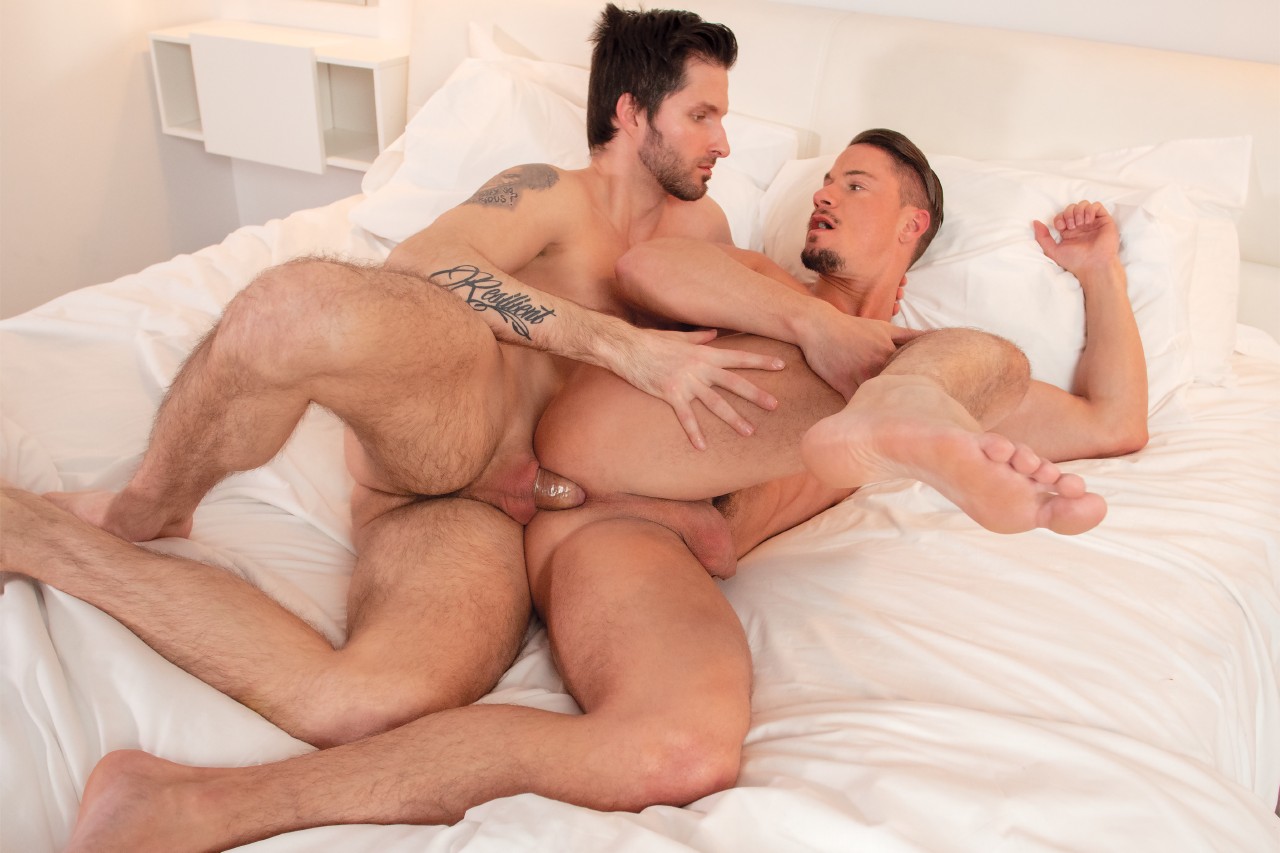 Exclusive Skyy Knox & Logan Styles Debut Love and Lust in Montreal on FalconStudios.com - FalconStudios.com has announced the exclusive world premiere of the debut scene from the upcoming release of, Love and Lust in Montreal. The debut update directed by Chi Chi LaRue, stars Falcon Exclusive...
Read Full Story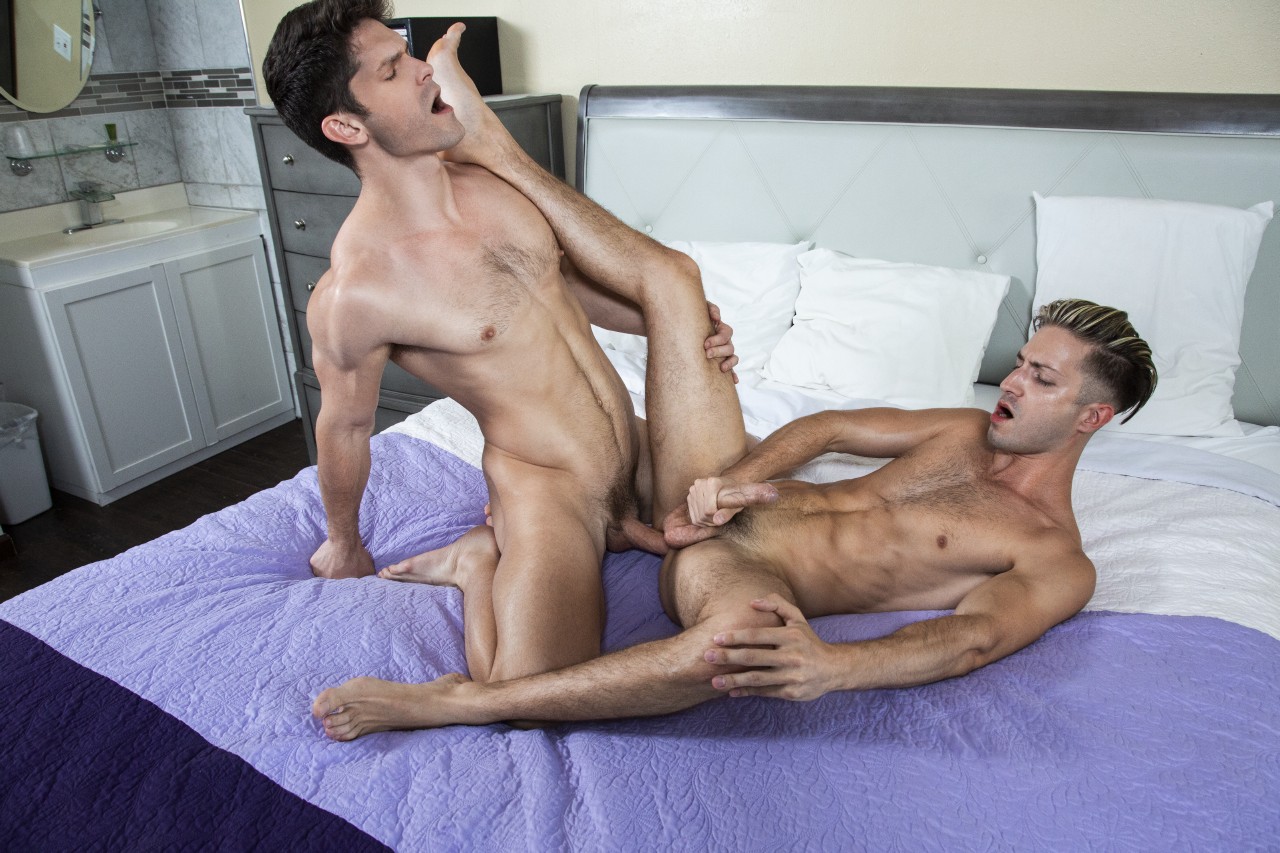 Exclusive Devin Franco & Ian Frost Debut Palm Springs Day Pass on HotHouse.com - HotHouse.com has announced the exclusive world premiere of the debut scene from their latest feature, Palm Springs Day Pass. Model-turned-director Trenton Ducati, mans the camera while Exclusive Devin Franco...
Read Full Story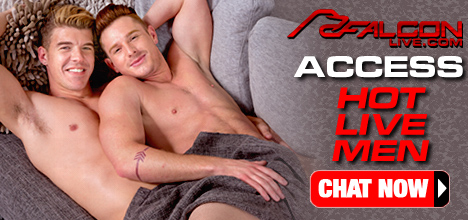 TJ Lowell & David Circus from Madrid Sexy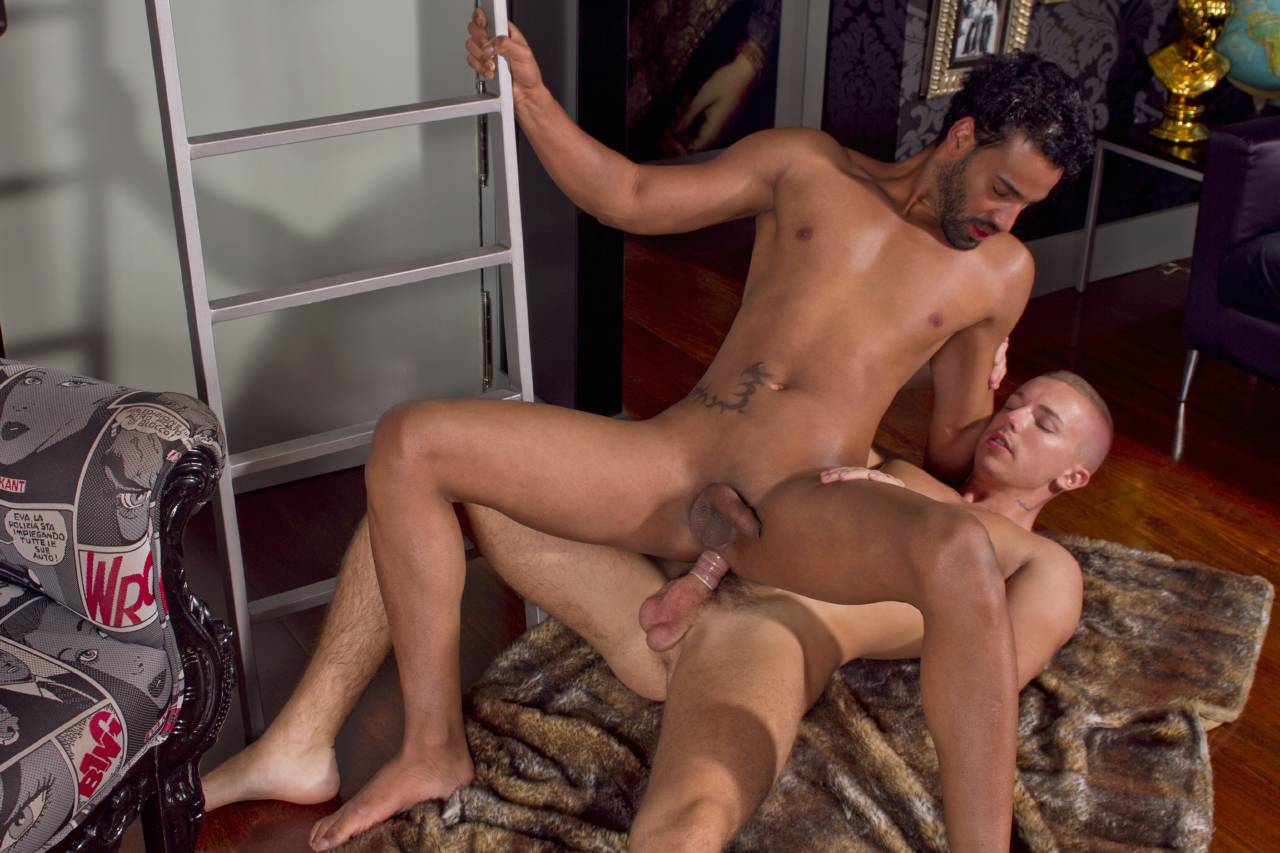 Hot couple, David Circus and TJ Lowell get amorous while looking at photos they took during their day tour of Madrid. David offs his shirt and TJ takes the hint, nuzzling his beard into David's tummy and taking off David's pants. David's cock is narrowest at the base and widens towards the fat tip, which is shrouded in thick foreskin, though TJ's mouth does a good job at keeping most of it hidden. David then helps TJ out of his clothes and they make out like lovers savoring each other's familiar tastes and appetites. TJ gravitates towards the twin cocoa-colored mounds of David's ass, eating his fill, then standing to plunge his tongue into his lover's mouth so they can share the taste. TJ's pecs are smooth and deep, and they heave in David's grasp. The floor is where they fuck first, with TJ riding his lover's cock on a big fur rug. They conclude with a standing fuck, a contrast of black and white and give and take, with handsome TJ's cock swinging to the momentum of David's cock slamming into his butt. A side-by-side stroke-off shows two big cocks, one curved up and one curved down, sending cascades of cum onto the floor below.