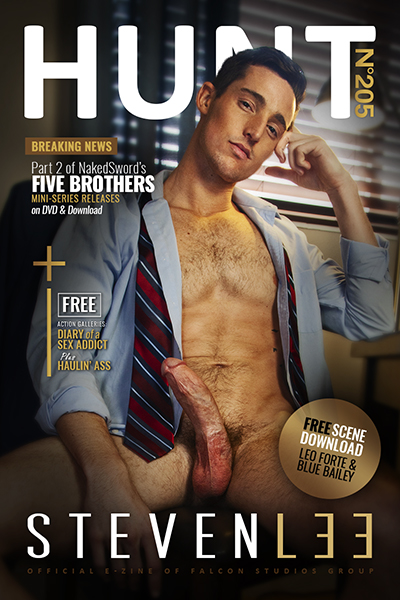 Amazing Content Now Live on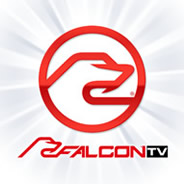 | | |
| --- | --- |
| | Check the listings in your Television Provider's Adult HD OnDemand Menu for: Don't Tell My Wife I Like Men, The OnDemand HD Release of Falcon Studios' Alpine Wood Part 2 starring Landon Conrad, Brandon Jones, Alex Graham & more! |














When you're addicted to sex, where and how you get it doesn't matter – in public restrooms, the sex club, or even at home with a stranger off the street. Sit back and let award-winning director, Tony Dimarco, weave a tale of sex and desire with eight horny hunks that paint a tantalizing picture in Diary of a Sex Addict. When Devin Franco and Jack Hunter catch each other's eye at the urinal, they hit the bathroom stall where they suck each other until both Devin's face and the floor next to the toilet get covered with jizz, only to find themselves sitting across from each other at a Sex Addicts Anonymous meeting with Colton Reece. Connecting on the street, Colton Reece and Casey Jacks can't contain their lust for each other and head up to Casey's apartment, where Casey's ass goes in the air and Colton accepts the invitation to fuck. Once Casey's hole is filled with a thick load, Colton eats his cum out of Casey and finishes the session off with a cum-filled kiss. Devin Franco leaves work to look at apartments with real estate agent, Mateo Fernandez. Devin makes his move, and soon Mateo's massive uncut cock is stretching Devin's ass. Hunter Smith can't keep his eyes off bartender Kurtis Wolfe and ends up taking his bare cock in the back of the bar. After his romp with the bartender, Hunter Smith leaves with Colton Reece and gets on his knees to service his massive dick before he bends over to let the stud stretch his ass. Later, Devin hits the local sex club and puts his ass in the air for any stranger to come by and plow him. Christian Finch and Colton Reece take turns on Devin's face and ass until they fuck him in an epic double penetration session. Crack open this seductive diary full of uninhibited desires and seedy hookups. It will have you wanting to write your own, Diary of A Sex Addict.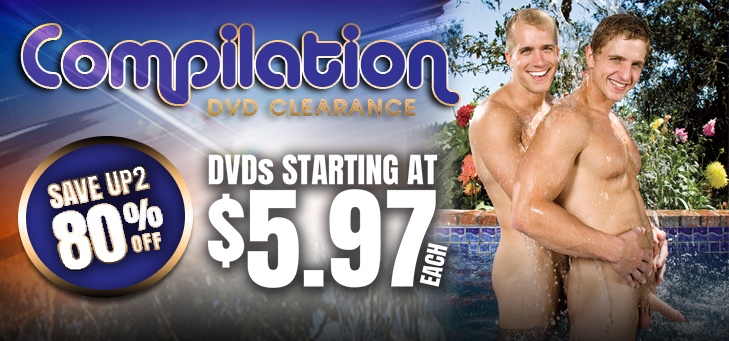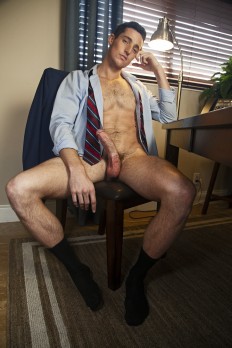 Falcon Studios Group Exclusive Steven Lee hasn't even been in the business a full year, and he's already grown a massive fan base! Since stepping on the scene, Steven hasn't stopped traveling to shoot scorching porn, shake his assets on a box in a city near you, or represent at awards shows. It was a no-brainer to invite Lee to be a part of the elite group of Exclusives after watching him knock his first scene out of the park. Fans were quickly drawn to his thick, 8.5" cut cock, explosive performances and natural good looks. Originally from El Paso, Texas and a former news weatherman, Steven now resides in Denver, Colorado, where he's made a name for himself thru his dance and performance career. Fans can catch a glimpse of this dynamic hunk in the latest NakedSword Originals feature, Five Brothers: The Takedown. Also, see him pound tight asses in NakedSword's BARE, Falcon's debut blockbuster of 2019, The Pledge, or the Falcon poolside feature, Get Wet. Coast to coast and screen to screen keep an eye, or cock, out for Steven Lee's upcoming appearances and releases.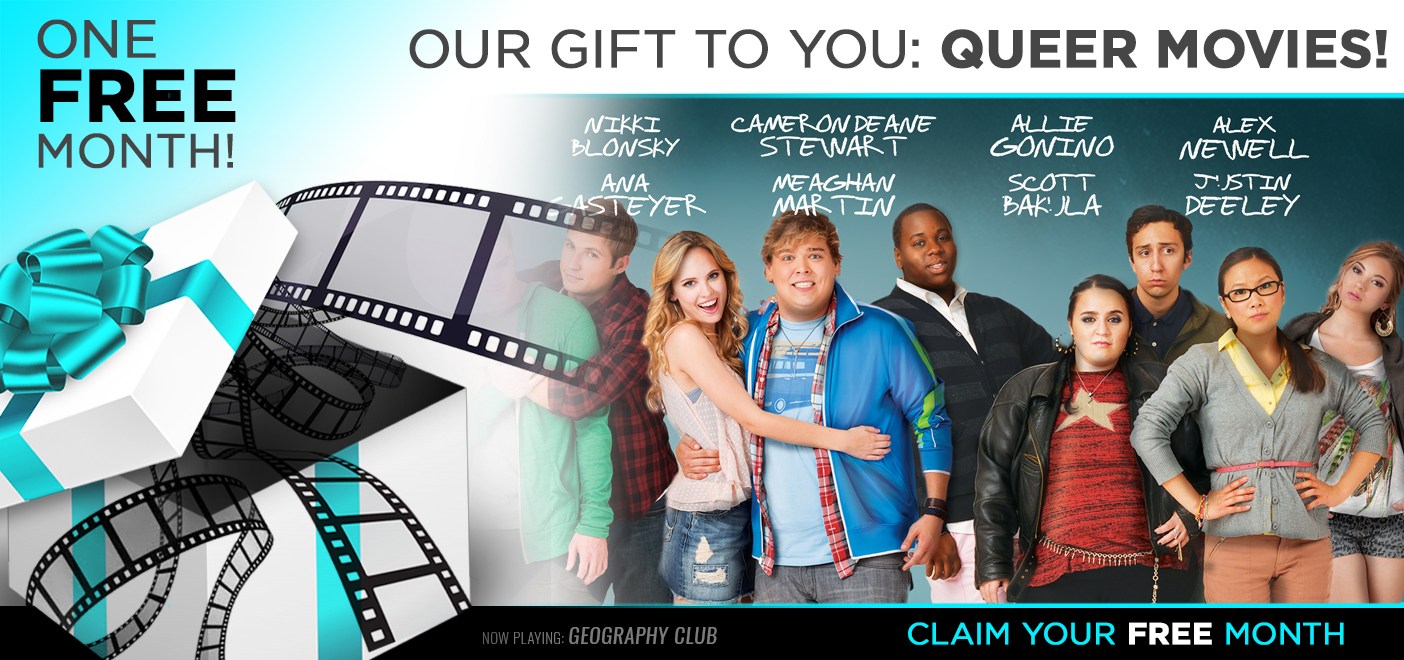 Part Two of NakedSword's Five Brothers Mini-Series Releases on DVD & Digital Download

Today, NakedSword Originals is happy to announce the release of part two in their hit mini-series, Five Brothers. Part two, titled Five Brothers: The Takedown, and is now available on DVD and digital download on the Falcon Studio Group Store. Five Brothers: The Takedown is the follow up to the Five Brothers: Family Values blockbuster, which debuted in April 2019 as an instant hit.

Click Here to Read the Full Story




Hot Membership Site Updates Available Now!



Falcon Studios Group Models Appearing Live in a City Near You.


June 27: Steven Lee at Hustlaball NYC, New York, NY

August 30: Skyy Knox at Gay Porn Con 2019, Ft. Lauderdale, FL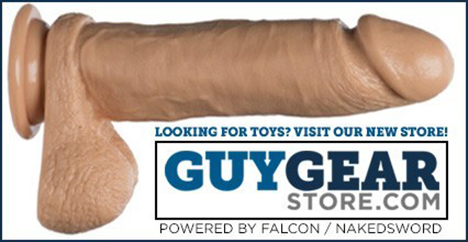 Hey HUNT Studs,

The official start of Summer may be just around the corner, but HUNT eZine stays scorching all year round, and we're back this week to bring you some fresh, hot content. This issue, we got new releases, free galleries, downloads, savings and more! Let's turn it up!
Leading in Breaking News, comes Part 2 in the Five Brothers series with, The Takedown. Follow director mr. Pam and her hunky cast with a shocking conclusion.
Falcon Exclusive and star of Five Brothers: The Takedown, Steven Lee, totes his massive cock in our Model Spotlight this week. Get to know one of the fastest-rising stars and hardest-working studs in the biz. Don't forget to check out his free gallery featuring the hottest action shots from his most recent releases.
Crack open the Diary of a Sex Addict in our Free Action Gallery this issue with some of the best shots from the movie.
In case one Free Gallery wasn't enough, we're giving you a double-dose in our Special Feature with a BONUS Free Action Gallery from Raging Stallion's, Haulin. Ass. Jerk off to these all-natural men from Raging's latest blockbuster.
Currently famous for the #RunningButtholeChallenge, get to know hung stud Pierce Paris in Studio News, with 15 Random Facts, complete with GIFs and pics. Then, join us in NYC during World Pride 2019 for The Hustlaball. Headlined by Falcon Exclusive Steven Lee, the party will be the only place to be.
Time for some extra savings! First, stock up on your favorite compilations with the Compilation DVD Clearance event with DVDs starting at just $5.97. Like orgies? Us too! Take 60% off with our Premium Scene & Scene Bundle sale.
Your Free Scene Download this week stars Leo Forte and Blue Bailey in a scorching scene from NakedSword Originals', The Pack. Similar scenes to drain your balls can now be seen in the latest NakedSword release, Five Brothers: The Takedown.
Happy Pride,
The HUNT Guys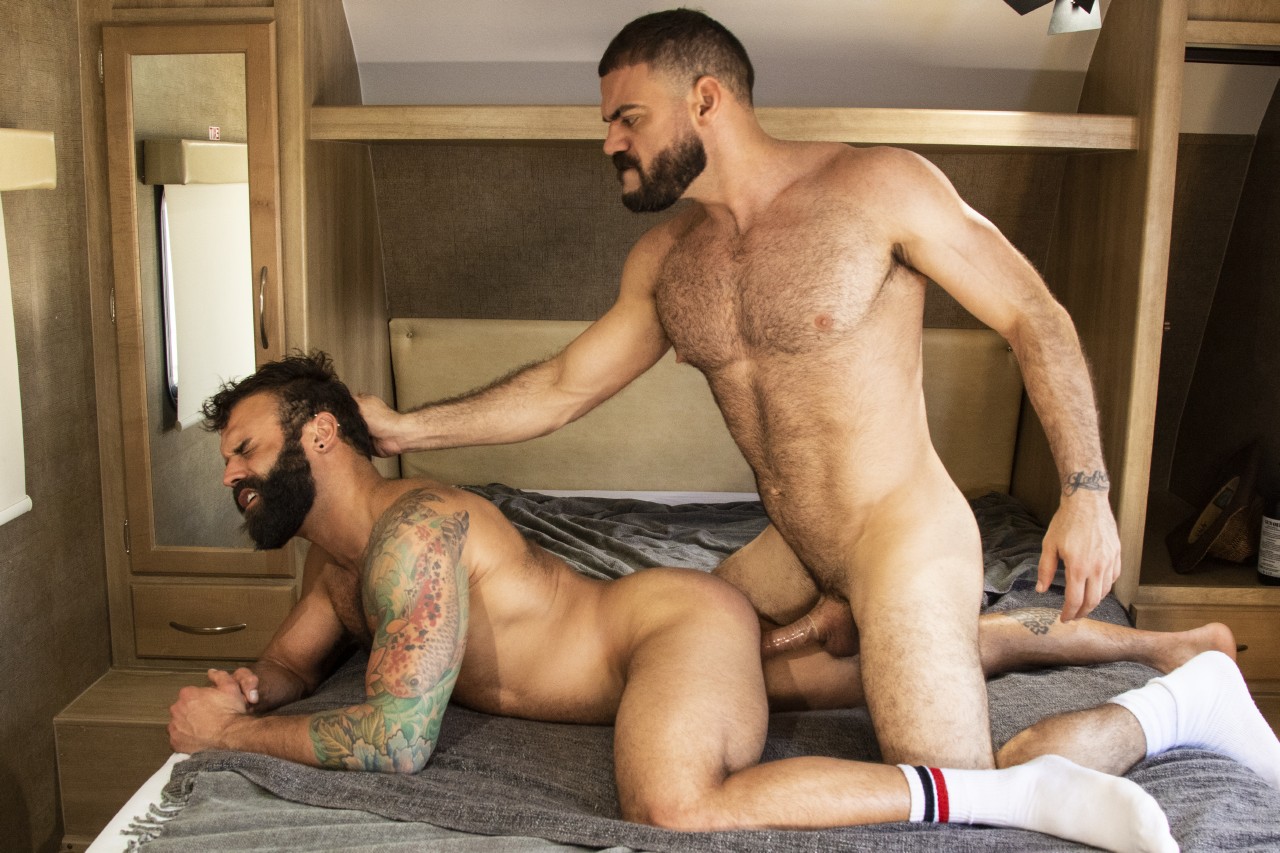 BONUS Free Action Gallery: Haulin' Ass
Blue-collar workers, hitchhikers, and joyriders make their own heat by Haulin' Ass in the desert when co-directors Steve Cruz and Jasun Mark help nine hard and hairy studs find everything they desire. After driving down a deserted stretch of desert highway, Marco Napoli arrives at his destination to find Manuel Scalco. The studs rev their engines in an intense flip-fuck. Manuel pounds the cum out of Marco's cock and Marco gets his dark bushy beard painted white. Mechanics Drake Masters and Manuel Scalco are servicing more than just cars when Jacen Zhu pulls up for a repair. The three studs work out a transaction that involves them getting all the dick they need until they drop their loads onto Manuel's ripped body. After meeting on a dirt road in the desert, Jack Vidra sucks Ryan Stones hard cock in the open air, followed by Ryan pounding Jack's tight hole until Jack is covered in jizz. Ricky Larkin catches Liam Knox slacking on the job, so he decides to teach him a lesson. The studs take turns sucking each other off until Ricky blasts his load on Liam's bubble-butt and Liam lets loose by erupting onto the parking lot. After hearing Vic Rocco pissing a thick stream through the door of the break room, Liam Knox sucks Vic's extra thick dick. Vic pounds Liam hard until both studs are covered in cum. Ricky Larkin picks up hitchhiker Drake Masters and fucks him in his camper before the two drive to a rest stop down the road. Ricky continues fucking the hairy stud until he cums in Drake's beard and Drake leaves his mark on the public restroom floor. Whether these studs are out on the open road or at their nine to fives, they'll find all the cock, ass, and cum they need to make the desert heat a bit more bearable by Haulin' Ass.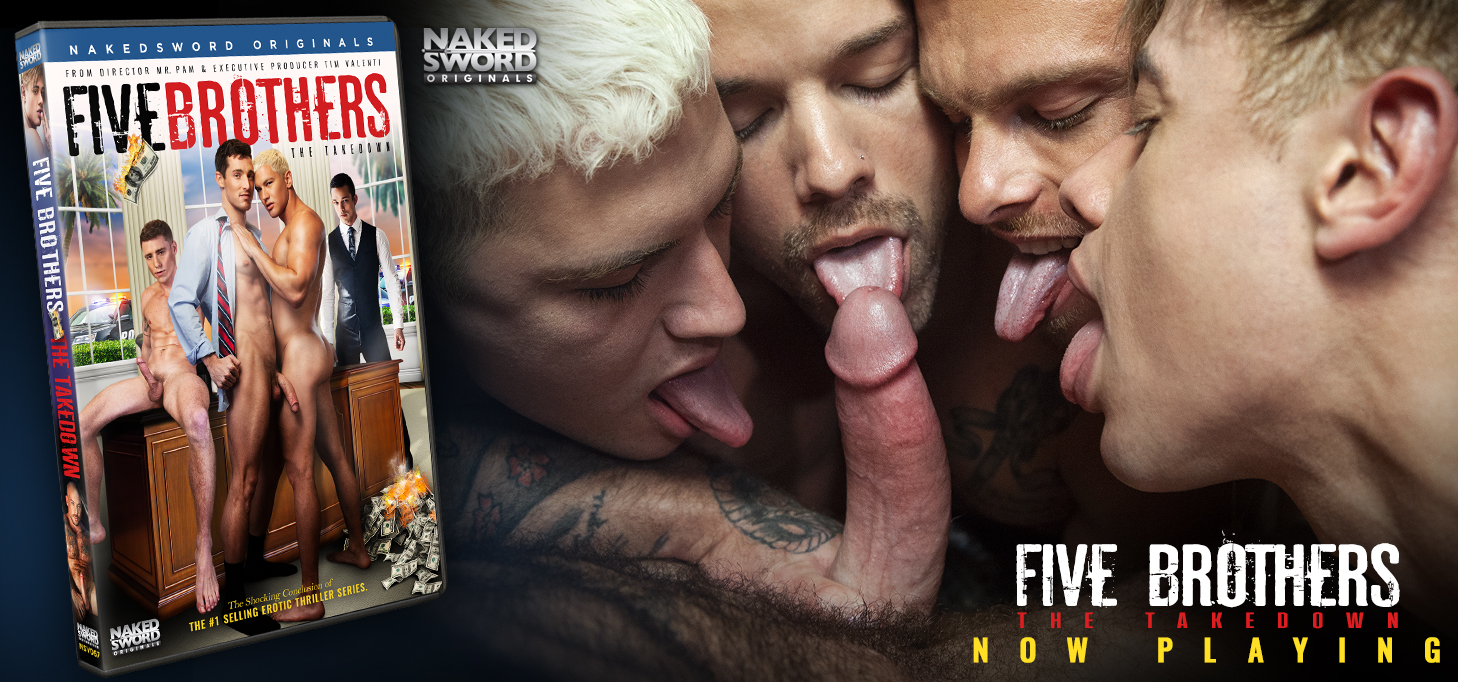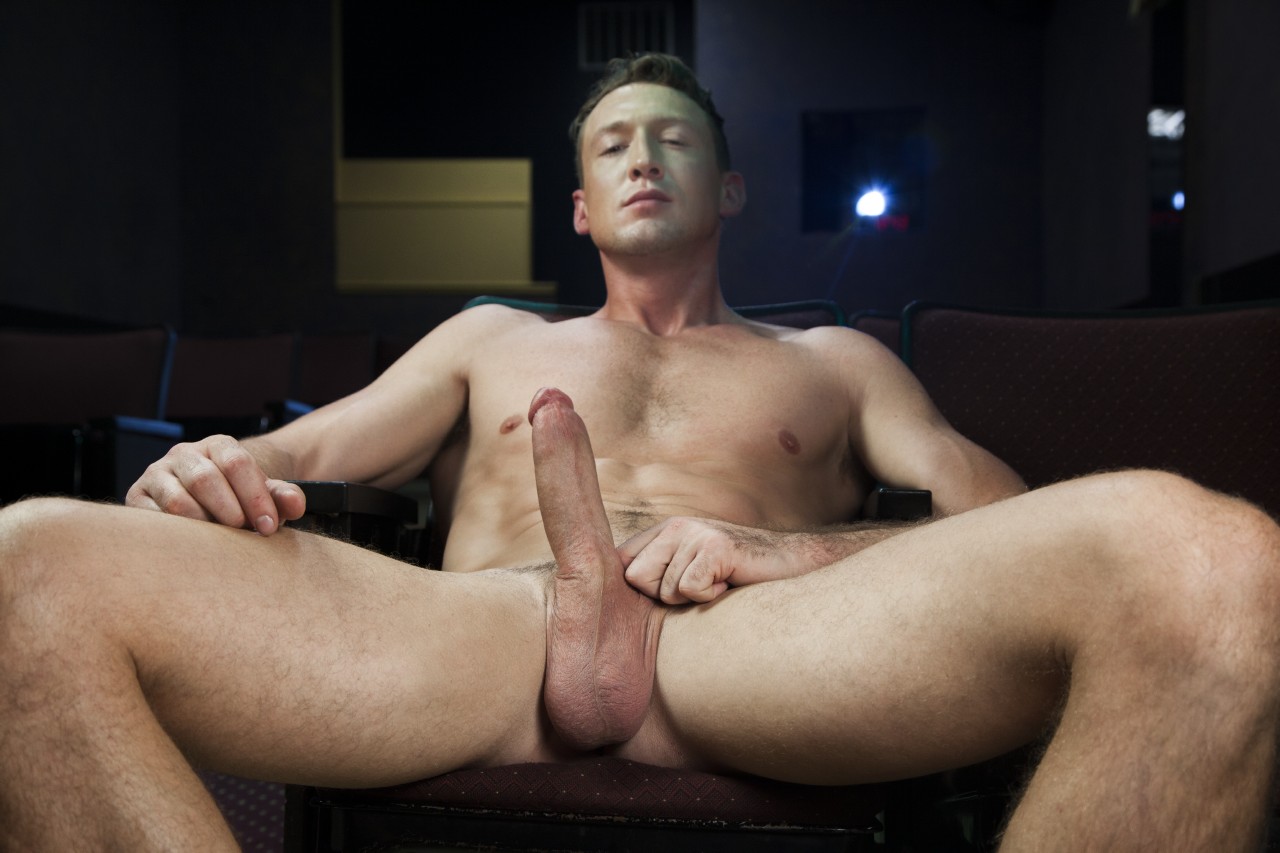 15 Things About #RunningButtholeChallenge Advocate Pierce Paris - Pierce Paris! You may know him from his massive, 10" cock. Or maybe as the winner of the 'Best Bi Sex Scene' at the 2019 AVN Awards. Pierce is also an avid advocate for the #RunningButtholeChallenge currently trending on Twitter. Either way, we're...
Read Full Story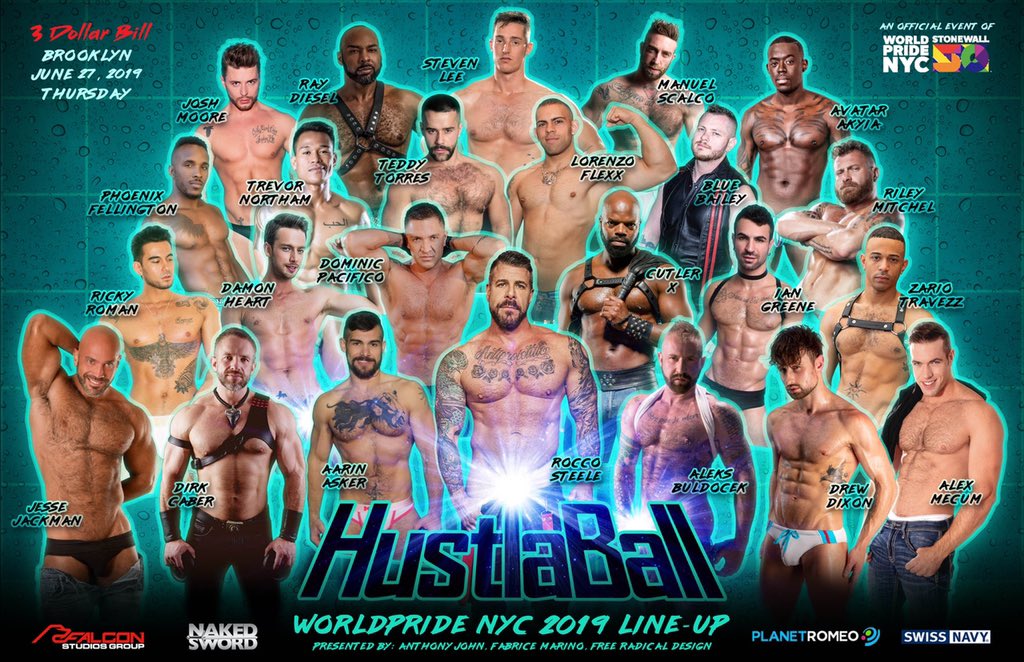 Falcon Exclusive Steven Lee Headlines Hustlaball NYC During World Pride - Hustlaball takes their ultra-sexy show on the road to NYC during World Pride! Falcon Studios Group Exclusive Steven Lee, headlines alongside a sea of some of the sexiest men in gay porn! The party, dubbed '3 Dollar Bill', will take place in Brooklyn, on Thursday, June 27, 2019.
Read Full Story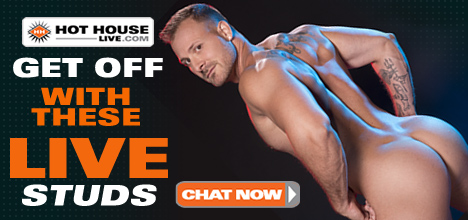 Leo Forte & Blue Bailey from The Pack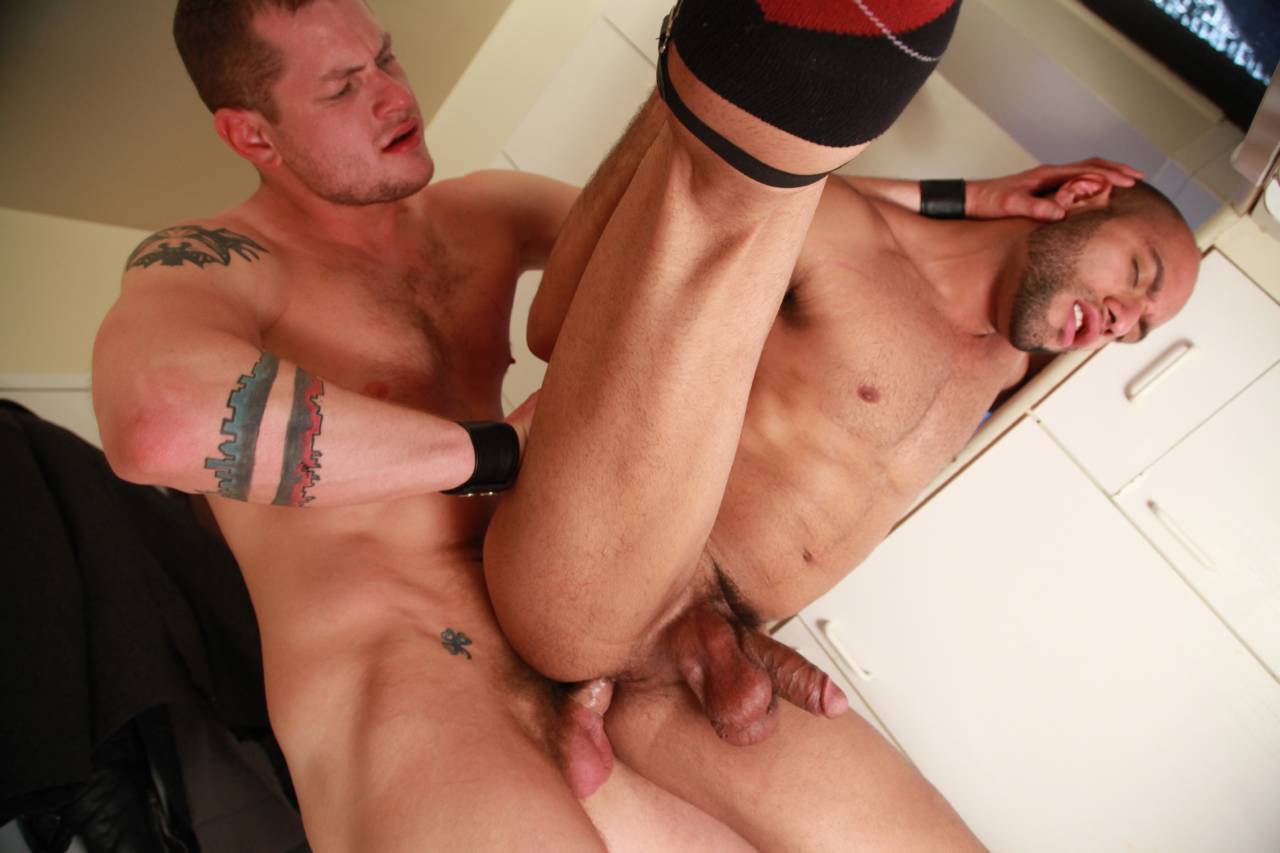 Derailed: How far should you go to belong? In NakedSword's The Pack, Cam Christou is about to find out. On a New York subway car, tense newcomer Pony (Cam Christou) sees two hot guys (Leo Forte and Blue Bailey) making out. He wants to join them, but he misses his chance when they get off the train. Maybe it's for the best - after all, these boys aren't messing around. In a dark and powerful scene unlike most anything you've seen before, the boys fight for dominance in the kitchen of their apartment. Blue wins the first round, fucking Leo's hungry hole, but Leo isn't one to submit (at least not easily), and soon he's showing who's really in charge. A scene you have to see to believe!