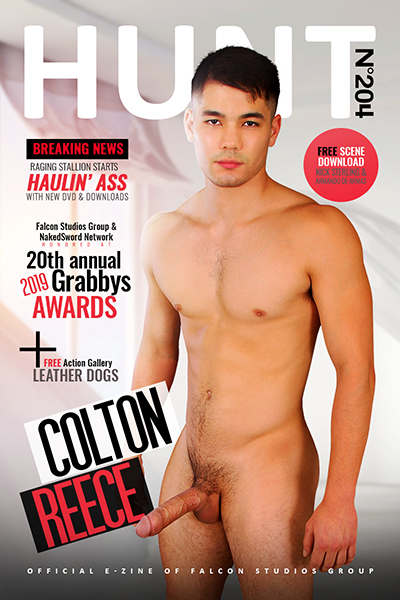 Amazing Content Now Live on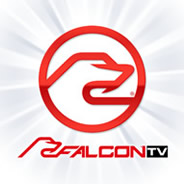 | | |
| --- | --- |
| | Check the listings in your Television Provider's Adult HD OnDemand Menu for: Dr. Open 4 Anal, The OnDemand HD Release of Hot House's Hard Medicine starring Coby Mitchell, Derek Atlas, Dylan Knight & more! |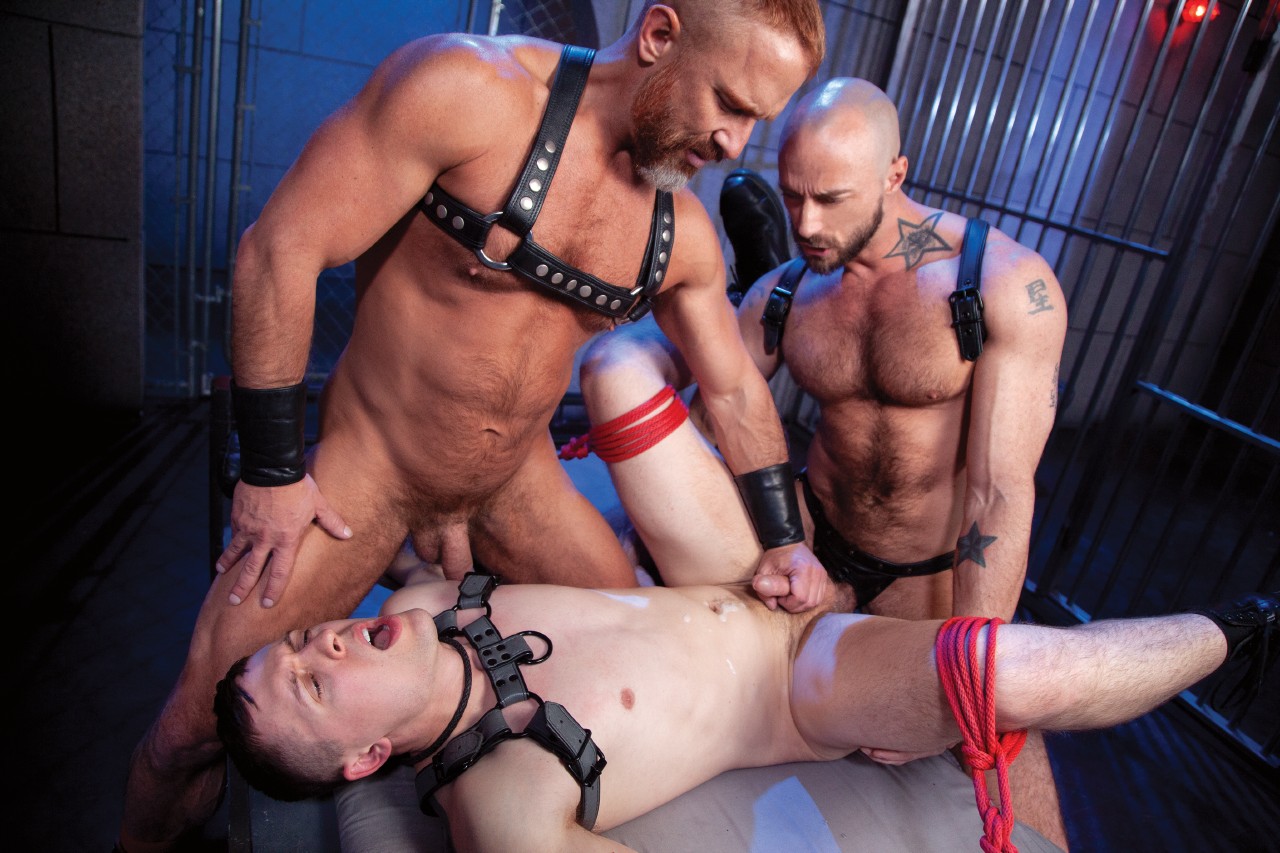 Puppy play comes to life with Leather Dogs bought to you by Dominant director and star, Kristofer Weston! Join three leather daddies and their two eager pups, who only want to please, on the trek to obedience training and full pup fucking. Jake Morgan's master isn't around but Dirk Caber doesn't see the harm in letting the pup out of his crate and giving him some training with a nice hard bone up his hole until Jake blasts a load all over his own tight body. Dirk needs to be punished for playing with Kristofer's pup without permission, so Kristofer ties Dirk up and instructs Jake to suck on Dirk's big bone until he blasts his load all over the floor. Jessie Colter and Dirk Caber release Pup Tyler Rush from his cage to give him a taste of their bones resulting in a creamy treat all over the pup's ass. Pup Tyler is tied to a bed with his cock cage in place as Jessie fingers his hungry hole while Dirk teases the pup's face with his dick. As a reward for his good behavior, Jessie and Dirk unlock Tyler's cock to let him blast his load all over himself. When Jessie sees Tyler's flood of cum, he pulls out and adds his jizz to the mix, leaving Tyler a sticky, panting mess. Whether these Leather Dogs are good boys or bad dogs, their masters will be sure to give them everything they deserve.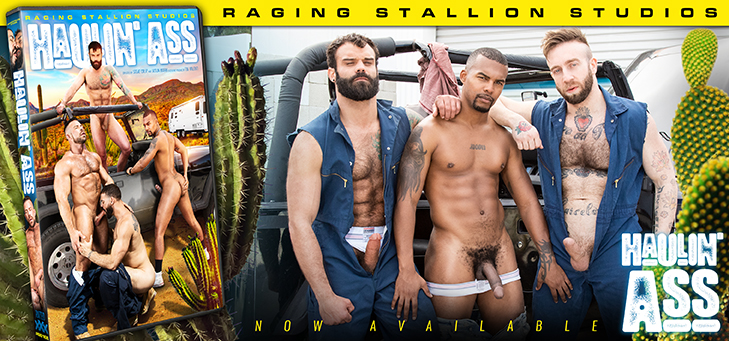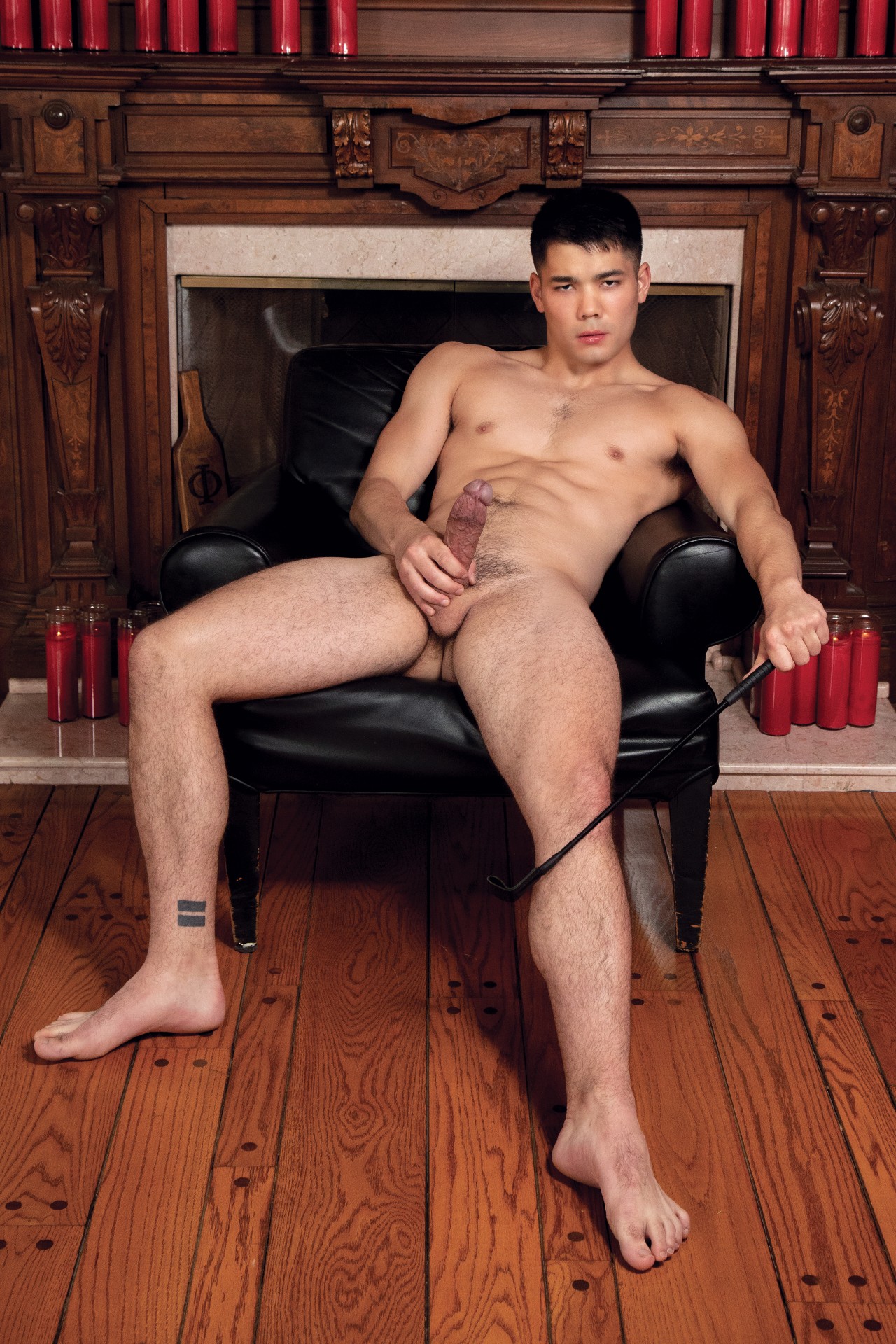 Falcon Exclusive, Colton Reece, is gay porn's hottest newcomer! Signing with Falcon Studios Group early this year, Colton has quickly generated plenty of buzz. Often seen as a kinky, no-limits hunk online, his persona translates to explosive energy on set. This year, Colton jetted off to Chicago to represent the Falcon Studios Group brands at the 20th Annual Grabbys Awards. Reece's physical traits aren't all that makes this Hawaii native so irresistible. His boy-next-door charm is almost impossible to resist and his 8-inch, cut cock just begs to be sucked on and ridden. Wanna get a closer look at Colton Reece? Watch him in the Falcon blockbusters The Pledge and Diary of a Sex Addict. If you didn't know Colton before, now you do. Now get out there and start tugging to one of his scorching scenes!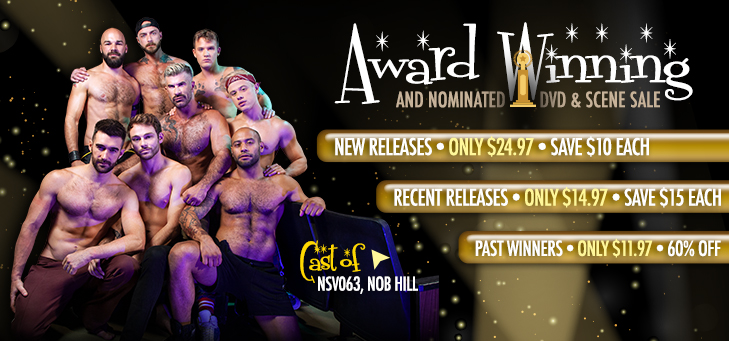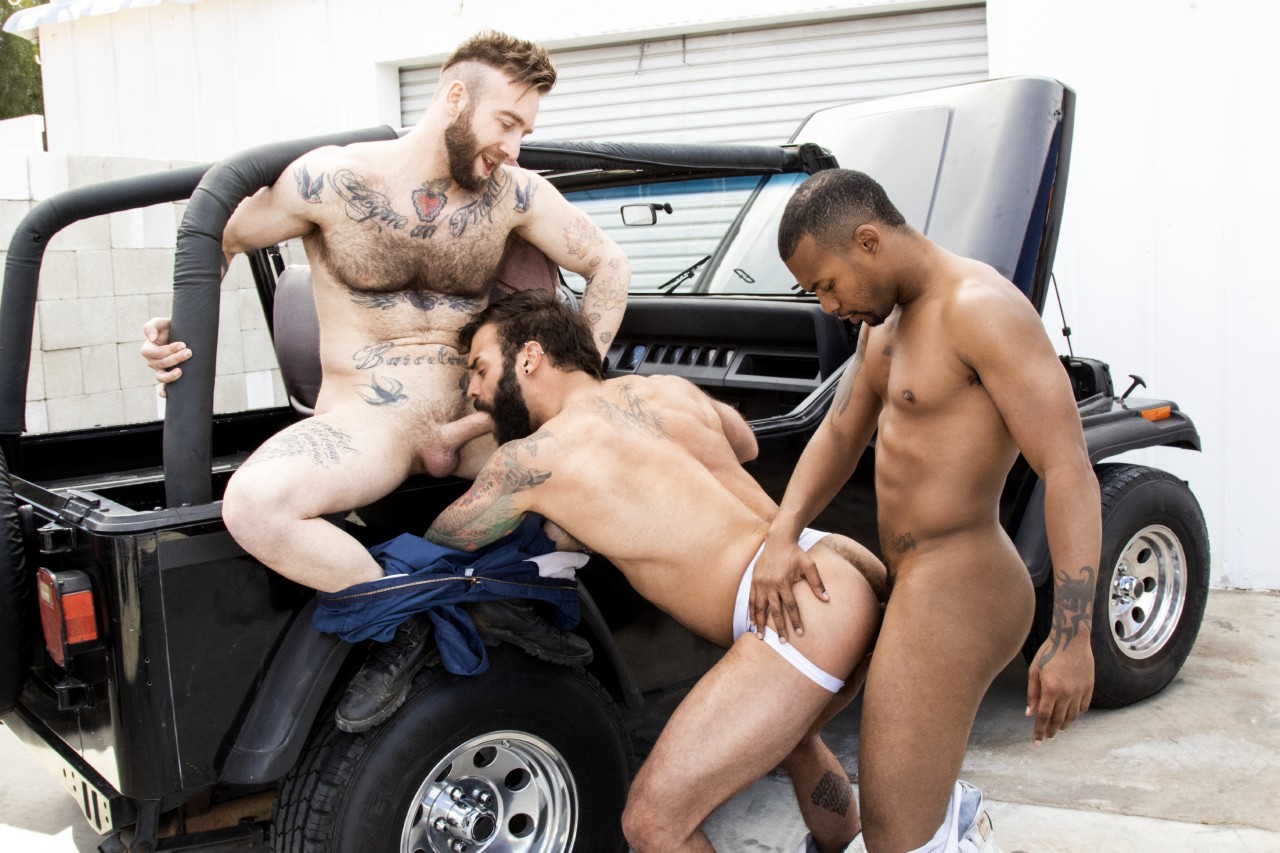 Raging Stallion Starts Haulin' Ass with New DVD & Downloads

Raging Stallion, the Falcon Studios Group site featuring natural men, has released their latest desert feature, Haulin Ass. Blue-collar workers, hitchhikers, and joyriders make their own heat by Haulin' Ass in the desert when co-directors Steve Cruz and Jasun Mark help nine hard and hairy studs find everything they desire. Get Haulin Ass from Raging Stallion on DVD & Downloads from the Falcon Studios Group Store.

Click Here to Read the Full Story




Hot Membership Site Updates Available Now!



Falcon Studios Group Models Appearing Live in a City Near You.


June 06-09: Reegur Rose Bowl 2019 at CCBC Resort, Cathedral City, CA

August 30: Skyy Knox at Gay Porn Con 2019, Ft. Lauderdale, FL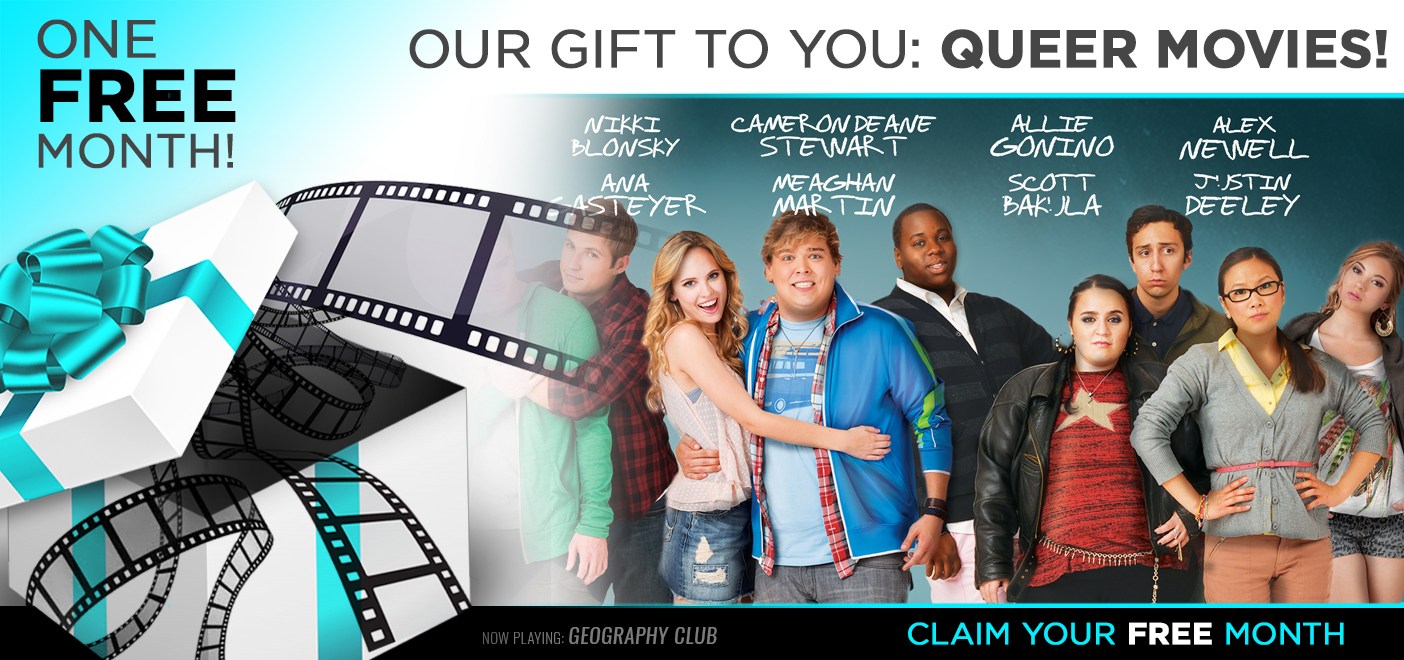 Sup, Hunter's?

We hope you had a great Memorial Day weekend filled with good food, great friends and sexy men! Summer has un-officially kicked off, and we're back with another issue that's filled to the brim. You ready?
First up, Breaking News heads to the desert with co-directors Steve Cruz and Jasun Mark, with the latest release from Raging Stallion, Haulin' Ass. The cum-soaked feature is now available on DVD & downloads on the Falcon Studios Group Store.
Star of the newest Falcon flick Diary of a Sex Addict, Colton Reece, is featured in our Model Spotlight this issue. Read up on porn's hottest newcomer and jerk off to his action gallery included.
Ahrooo! Be a good boy and peep the Free Action Gallery featuring the hot and obedient pups of Fetish Force's, Leather Dogs.
Falcon Studios Group and The NakedSword Network had yet another successful year of wins at the 20th Annual Grabbys Awards last weekend in Chicago. Read all about it in this week's Special Feature.
Then, in Studio News, delve into the Diary of a Sex Addict with Falcon Studios' latest DVD & Downloads. And, go Haulin' Ass thru the desert with hairy hunks Marco Napoli and Manuel Scalco in the debut scene from the latest Raging Stallion feature.
You know we would never forget your savings! It's your last chance to take advantage of the Award Winning & Nominated DVD Sale with movies for as low as $11.97 each and Award Winning & Nominated Scenes for 60% Off. Plus, peep the Hot House Brand Download Deals with scenes for only $3.25 each.
Watch as Armando De Armas fucks Nick Sterling's tight ass in Raging Stallion's, Sidewinder in your Free Scene Download, then heat it up even more by grabbing a similar scene from Raging's latest, Haulin' Ass.
Keep It Hot,
The HUNT Guys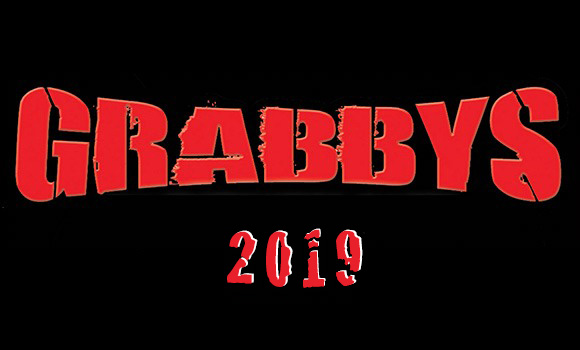 Falcon Studios Group & NakedSword Network Honored at 20th Annual 2019 Grabbys Awards
Memorial Day Weekend marked the celebration of the 20th Annual Grabby Awards in Chicago! Studios, stars and everything in between were in attendance at one of the biggest gay porn award shows in hopes of winning big. Falcon Studios Group and the NakedSword Network celebrated all weekend long with themed events, live shows, big wins and more. Check out the weekend's hottest highlights from the 20th Annual Grabbys Awards!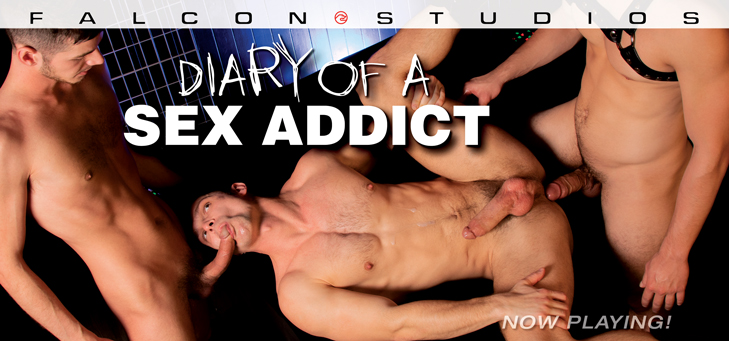 Delve Into the Diary of a Sex Addict Now on DVD & Downloads - Falcon Studios Group, the world's leading producer of the hottest gay male erotica, announced today the release of their latest bareback feature, Diary of a Sex Addict. Sit back and let award-winning director, Tony Dimarco, weave a tale of sex and desire with eight horny hunks that paint a tantalizing...
Read Full Story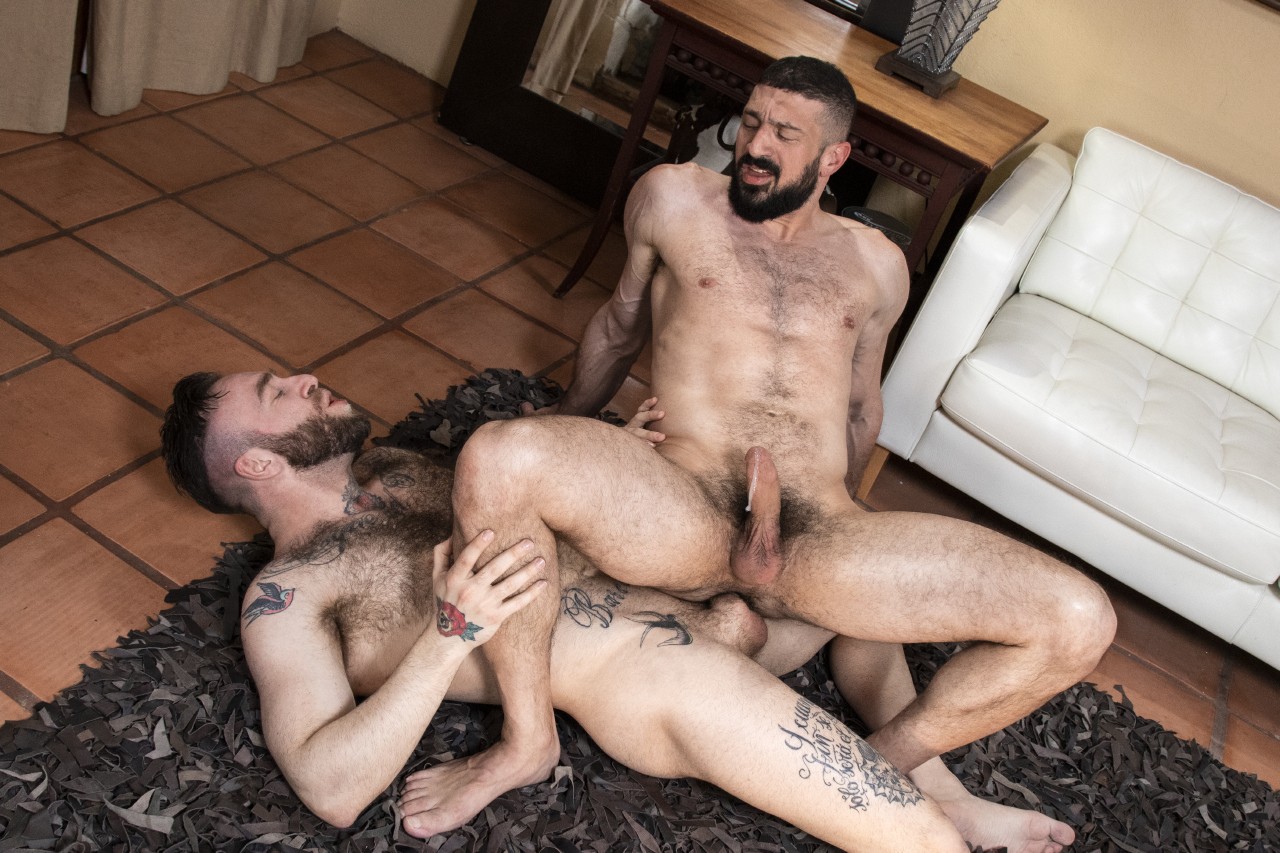 Marco Napoli & Manuel Scalco Flip-Fuck in Debut Haulin' Ass Update on RagingStallion.com - RagingStallion.com, the Falcon Studios Group site featuring natural men, announced the release of the debut scene from its latest feature, Haulin Ass. Award-winning director Steve Cruz, teams up with Jasun Mark to bring fans the ultimate debut update with hairy...
Read Full Story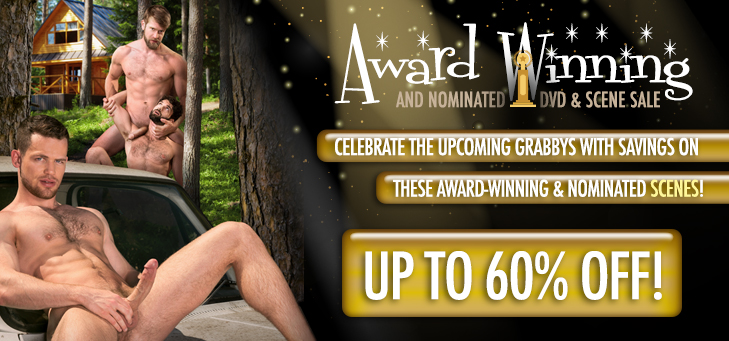 Nick Sterling & Armando De Armas from Sidewinder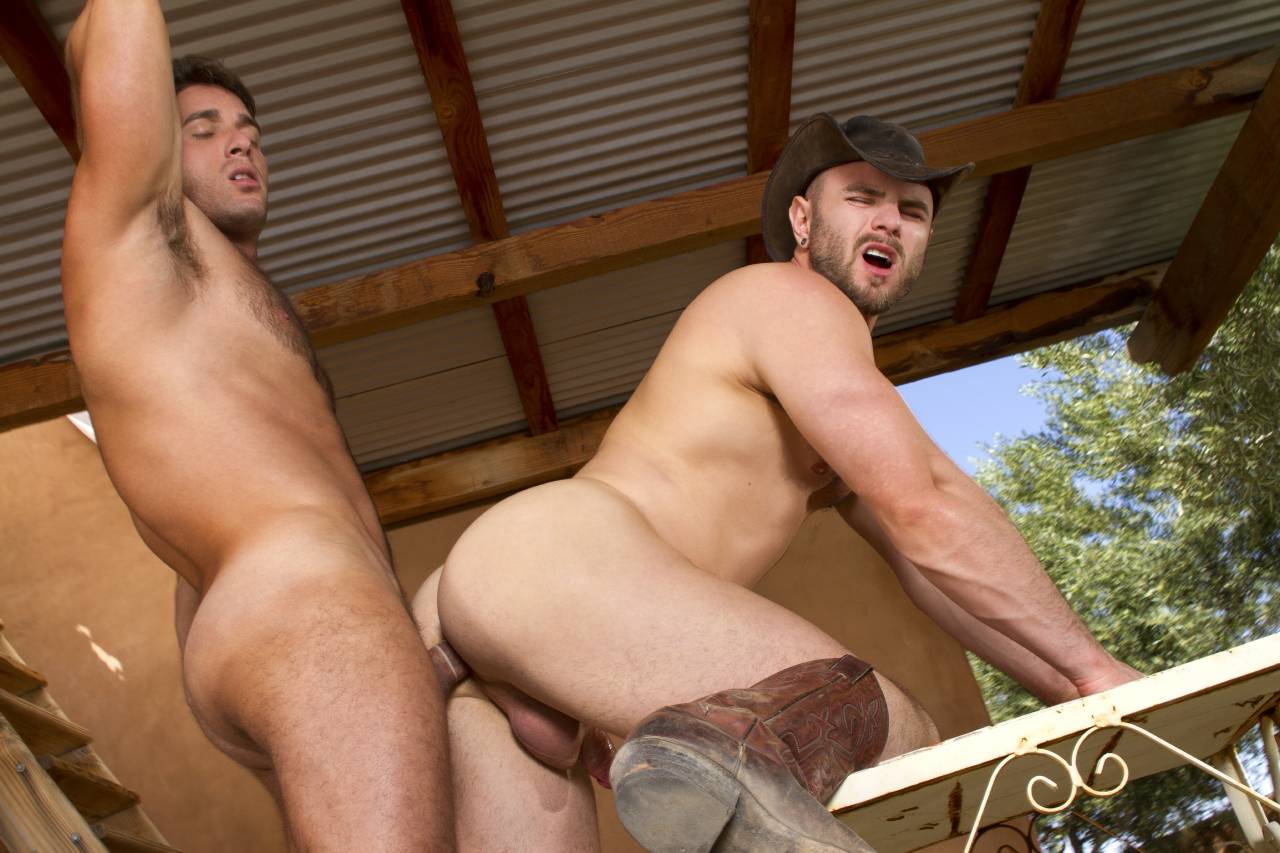 When your car breaks down in the scorching heat of the desert, you're willing to do just about anything you can to get rescued. Hot and bothered Nick Sterling realizes that he's going to submit his juicy round ass to Armando De Armas' fat uncut cock as payment for saving him. Nick is thrilled by the exchange and begins to settle his debt by deep throating Armando's cock. He spits on the massive serpent and lets it glide down his throat until Armando is balls deep. Armando steadies himself by leaning forward and grabbing two handfuls of Nick's bubble butt. Nick lends a hand to spread his cheeks for Armando's tongue that soon delivers a steamy rim job. After getting his cock and balls sucked by Armando in return, Nick lowers his throbbing hole on Armando's cock with a huge sigh. Nick rides. Armando pumps. The desert heat has them both working up a sweat and busting out their loads all over each other.




You have received this email because you requested email updates from Falcon Studios Group be sent to: %%EMAIL_ADDRESS%%
This is an advertisement. %%PLUGIN_Unsubscribe: 183936-Unsubscribe%%
Please add reply@huntezine.com to your address book or safe senders list to ensure that these emails arrive in your inbox.
© 2018 Silver State Services, LLC. All Rights Reserved. HUNT eZine, 2176 Shattuck Ave, Berkeley, CA 94704

Records required to be maintained pursuant to 18 U.S.C. 2257 and
C.F.R. 75 are kept in the following location by the Custodian of Records:
Custodian of Records
2716 Shattuck Ave,
Berkeley, CA 94704