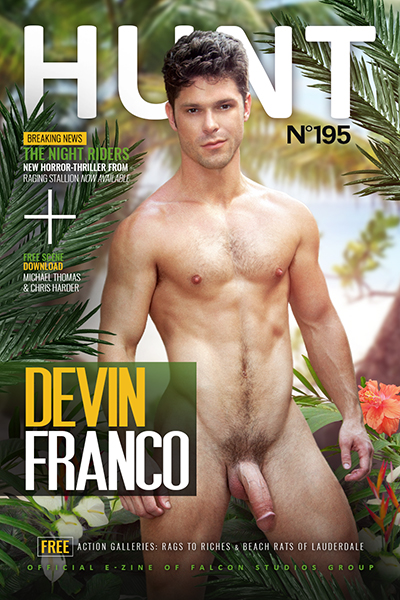 Amazing Content Now Live on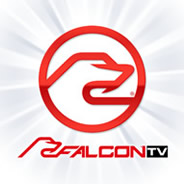 | | |
| --- | --- |
| | Check the listings in your Television Provider's Adult HD OnDemand Menu for: 6-Pack Twunks Turn Gay, The OnDemand HD Release of Falcon Studios' Rock Star! starring Colby Chambers, Alex Graham, Ray Diaz & more! |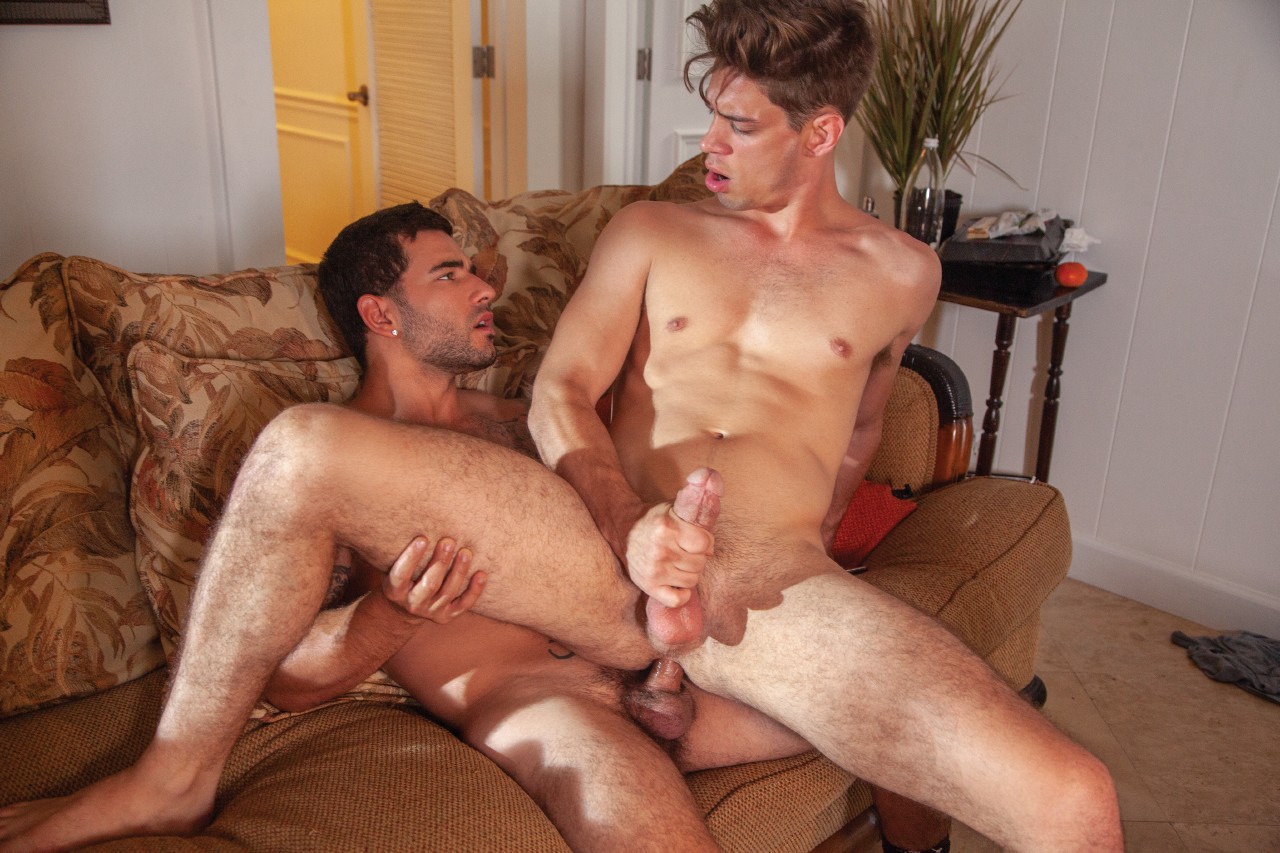 Whether they're looking to score some weed or hook up on the DL, the Beach Rats of Lauderdale will do whatever it takes to get some. When Lauderdale is dry with no weed in sight, one of the Beach Rats hatch a plan to score big. It's risky for the group but the venture pays off. Follow this group of studs, on a raw, wild, sexually-charged ride around the seedy side of South Florida. Join award-winning director Tony Dimarco as he takes eight hung and horny hunks, including Falcon Exclusive Devin Franco, on this sun-soaked bareback, blockbuster adventure, Falcon Studios' first condom-free release in nearly 30 years. The Beach Rats of Lauderdale delivers intrigue and intensity, along with plenty of big bare cocks, eager asses and hungry mouths to keep you coming back for more. Hard on himself up for being a part of the criminal plan, Devin Franco seeks refuge in an intense fuck with an aggressive hot daddy, Myles Landon, to forget his troubles. When they meet up, Myles flashes his massive cock and rams it in raw into Devin's ass. Weed dealer Manuel Skye makes it clear that Roman Todd won't get any weed unless he puts out. Roman does his part, giving up his smooth hole to Manuel's massive, uncut dick. Manuel finishes up on Roman's ass and gives Roman the weed he was promised. Beach Rate Michael Delray runs into his buddy, Vadim Black, while skateboarding. Vadim sees what Michael is holding, and he wants some bud. Vadim makes a move while they toke, and Michael offers up his tight ass. Vadim pumps Michael's ass, while he pumps him for information on who's got the weed. Michael gives up his ass to a load and spills the info. With his newfound knowledge, Vadim concocts a plan to steal the weed from Devin Franco. Vadim gets his pal Scott Demarco to cruise Devin on the beach and lead him to a park, where Devin happily gets on his knees. Shady Vadim joins in until Devin is covered with giant loads of cum. Scott makes off with Devin's backpack of weed, while Devin is finishing off Vadim. With his face dripping in cum, Devin realizes that that the score has been stolen. Devin goes back and to tell the gang that he lost their weed, and a huge argument breaks out, causing Devin to run off in search of a random stranger to pound his ass. Devin ends up in a highway rest stop where hung stud, JJ Knight fills Devin's ass with his massive dick and a giant load of cum as a stranger looks on. When the restroom door opens one final time, Devin finds his fate hanging in the balance. What will happen to the Beach Rats of Lauderdale?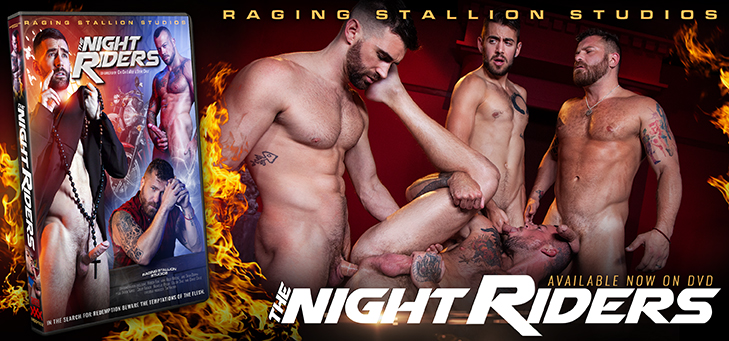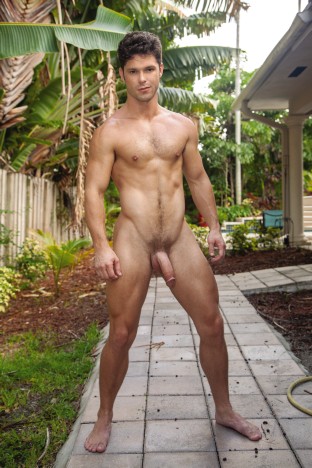 Brand new Exclusive Devin Franco burst onto the scene originally as a hardcore fetish stud starring in features like Heavy Handed Tutor for Club Inferno. Since then, Franco has gone on to showcase his talented assets in Falcon Studios and Hot House features gaining him the attention of Falcon Studios Group execs who quickly approached him to discuss an Exclusive contract. His rock-hard body, boy-next-door charm and hole-filling assets are just a fraction of what makes Devin a force to be reckoned with. Starring in the lead role of Falcon's first blockbuster of 2019, Beach Rats of Lauderdale, Devin's career is picking up steam at a rapid pace. Fans can also get off to this dynamic hunk with Hot House's recent feature Hit The Mat and Falcon's, Buddy System. Keep an eye on this stunning hunk as he rises to the top, starring in hit after hit, all year long!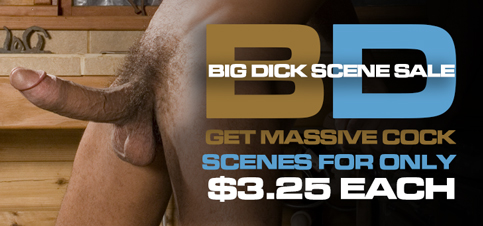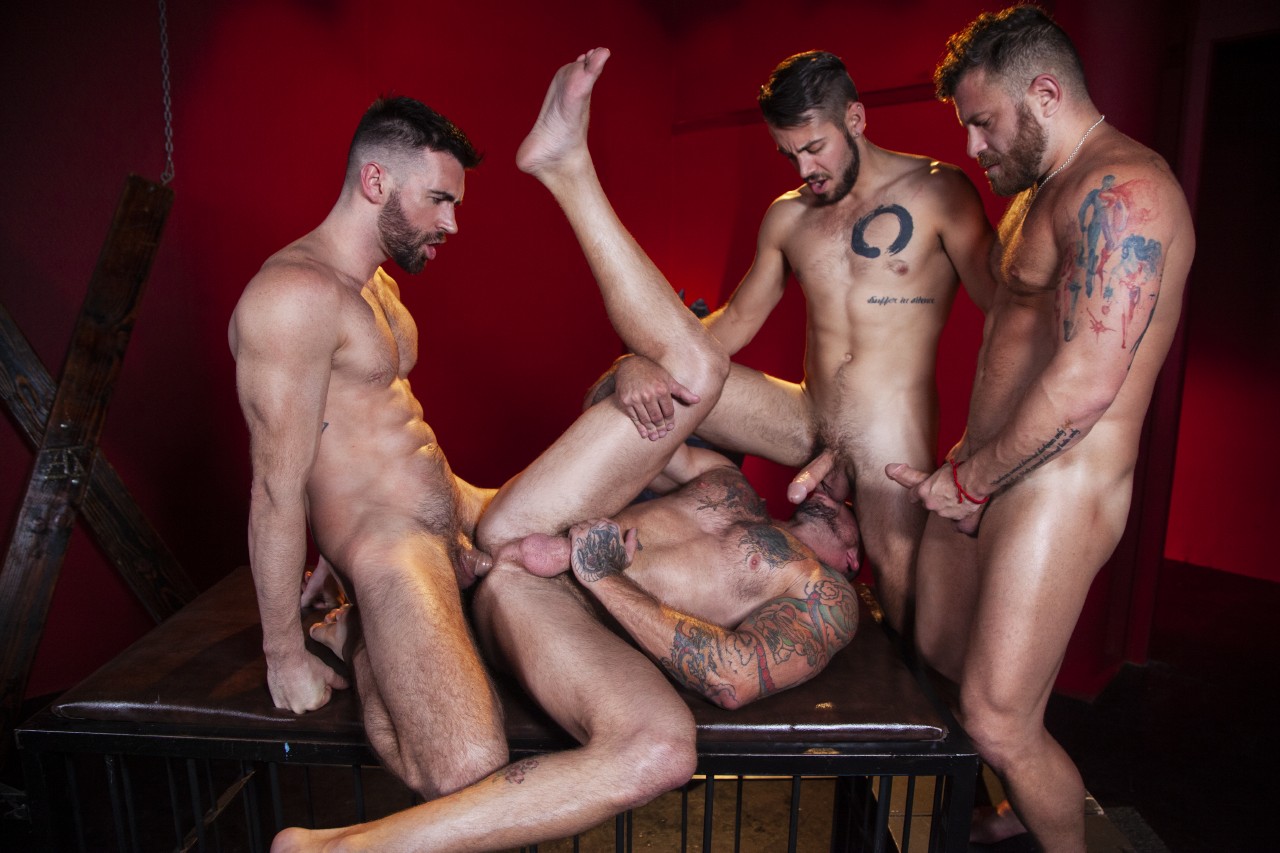 Raging Stallion Releases New Horror-Thriller The Night Riders on DVD & Downloads

Raging Stallion, the Falcon Studios Group site featuring natural men, has released their latest release, The Night Riders. In this horror-thriller gay porn brought to you by award-winning co-directors Steve Cruz and Chi Chi LaRue, eight hard studs are looking to suck more than just your cock. The Night Riders is now available on DVD & Downloads on the Falcon Studios Group Store.

Click Here to Read the Full Story




Hot Membership Site Updates Available Now!



Falcon Studios Group Models Appearing Live in a City Near You.


January 26: Steven Lee at The Saloon, Minneapolis, MN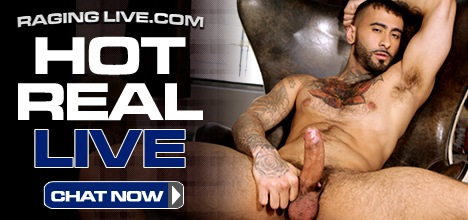 What's Up HUNTers,

We're back to bring you another bursting issue of new content, debut updates, new releases and so much more! Lets not waste any time and get right to it.
Mystery and intrigue, rugged bikers and scorching rituals take over our Breaking News, with the release of the latest horror-thriller from Raging Stallion, The Night Riders. Award-winning co-directors Steve Cruz and Chi Chi LaRue lead eight hard studs that are looking to suck more than just your cock.
Featured in our Model Spotlight this week is Devin Franco. Get to know one of the newest and most dynamic performers recently added to the elite list of Falcon Studios Exclusives, complete with a free gallery of Devin's recent shoots.
Falcon Studios' first bareback feature in 30 years, Beach Rats of Lauderdale, is highlighted in our Free Action Gallery. Get off with director Tony Dimarco and his eight hung and horny hunks with this ultra-hot gallery from the sun-soaked, blockbuster.
SURPRISE! We're gifting you with a BONUS Free Action Gallery in the Special Feature item with the hottest cum-dripping action shots from NakedSword Originals' Rags to Riches.
Starting off strong in Studio News comes the announcement of our newest Falcon Studios Group Exclusive, Colton Reece. Get to know this porn newcomer and lookout for his debut performace this Spring. Award season has officially begun! Relive the highlights from the Cybersocket, XBIZ and GayVN Awards complete with exclusive shots from the festivites. Jason Vario, Riley Mitchel and Colby Tucker kick off The Night Riders, with their debut scene on RagingStallion.com. Finally, it's your last chance to take the 2018 HUNT Reader Survey where you can WIN free DVD & scene downloads.
Lovers of big dicks are encouraged to get on our Big Dick Scene Sale with scenes for only $3.25 each. Not enough savings? Our Inventory Blowout DVD Sleeve Sale will deliver DVD's to you in paper sleeves for only $2.97 each. Choose from over 90 titles at this ridiculously low blowout price.
Get off to the darker side of gay porn with your Free Scene Download featuring an eerie and incredibly hot scene with Michael Thomas and Chris Harder from Labyrinth. Similar scenes can now be watched on the latest Raging Stallion feature, The Night Riders.
Enjoy,
The HUNT Guys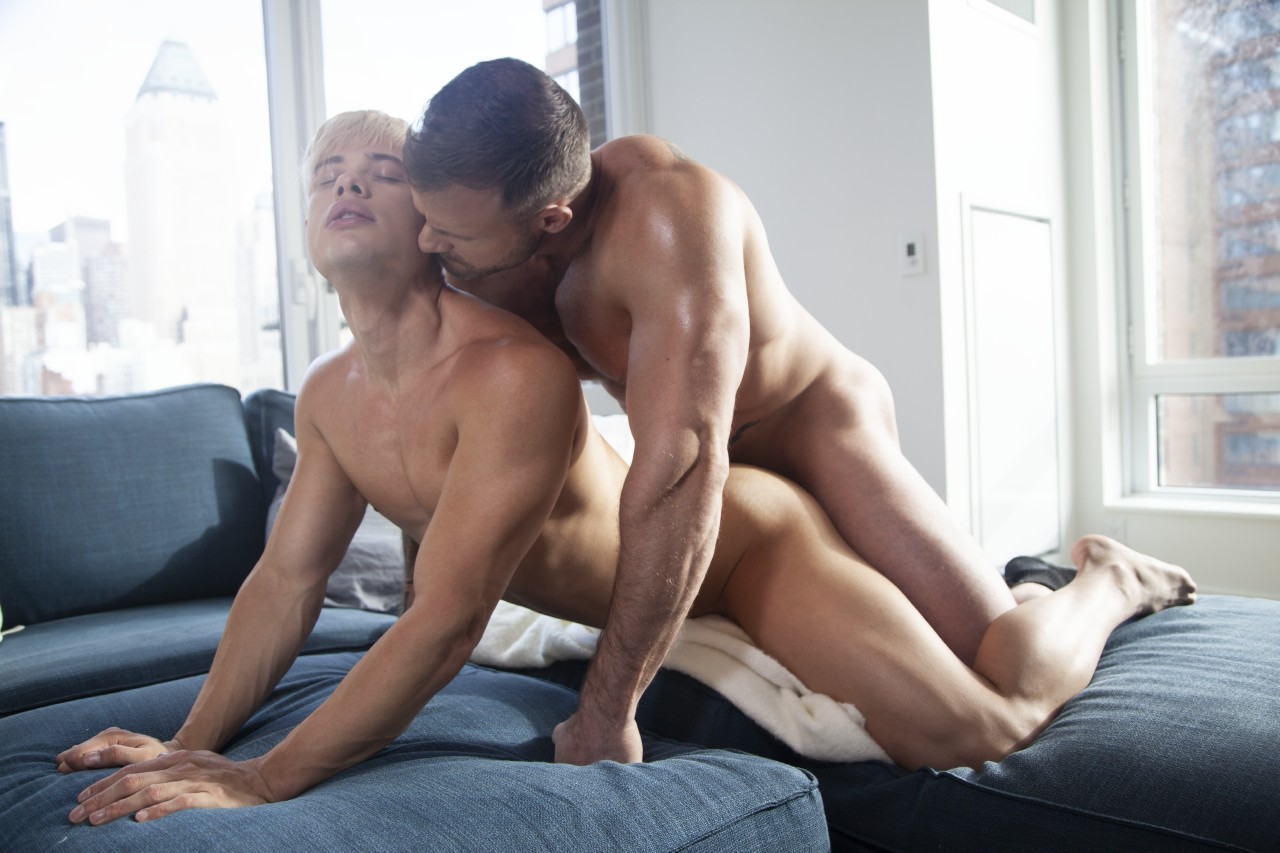 BONUS Free Action Gallery: Rags to Riches
Brazilian Boy Toy, Alam Wernik, has moved to the Big Apple in search of the gay American dream but soon learns the concrete jungle is no joke. He finds himself broke, on the wrong side of the tracks, and dealing with some sketchy characters. Looking to make some quick money, he takes a catering gig at the home of New York A-Lister Austin Wolf where he discovers the lifestyle of his dreams. Determined to make it to the top, Alam will do whatever, or whoever, it takes to go from Rags to Riches.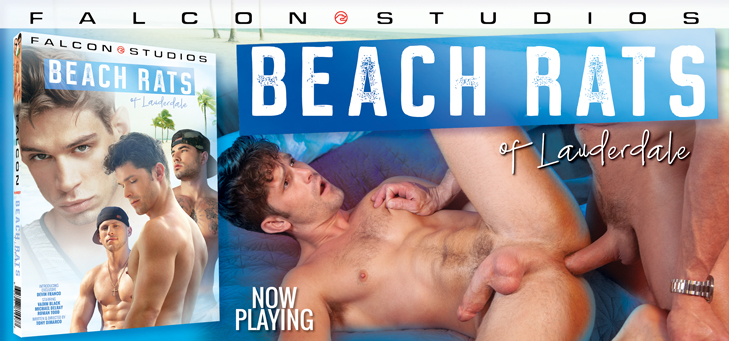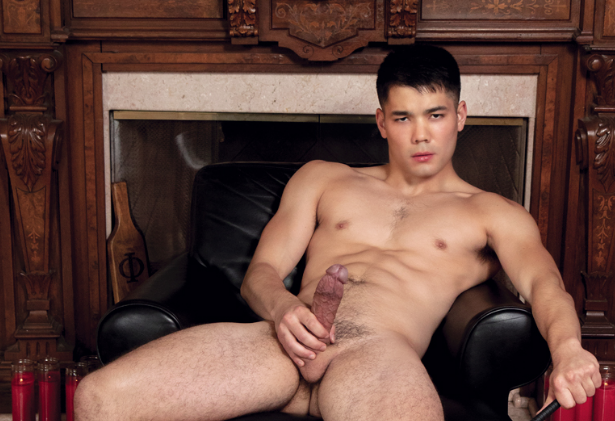 Colton Reece Set to Make Gay Porn Debut as Falcon Studios Exclusive - Falcon Studios Group revealed today that it has added gay porn newcomer Colton Reece as an Exclusive model. Signing on to appear exclusively in Falcon and NakedSword features over the next year, Reece has officially been added to the exclusive roster of the world's largest...
Read Full Story

GayVN Awards Honor Falcon Studios Group and NakedSword Originals With Five Major Wins - Falcon Studios Group and NakedSword Originals were honored at the GayVN Awards, Monday, January 21, 2019 with five wins in major categories. the The GayVN Awards, held at The Hard Rock Hotel and Casino, Las Vegas, were...
Read Full Story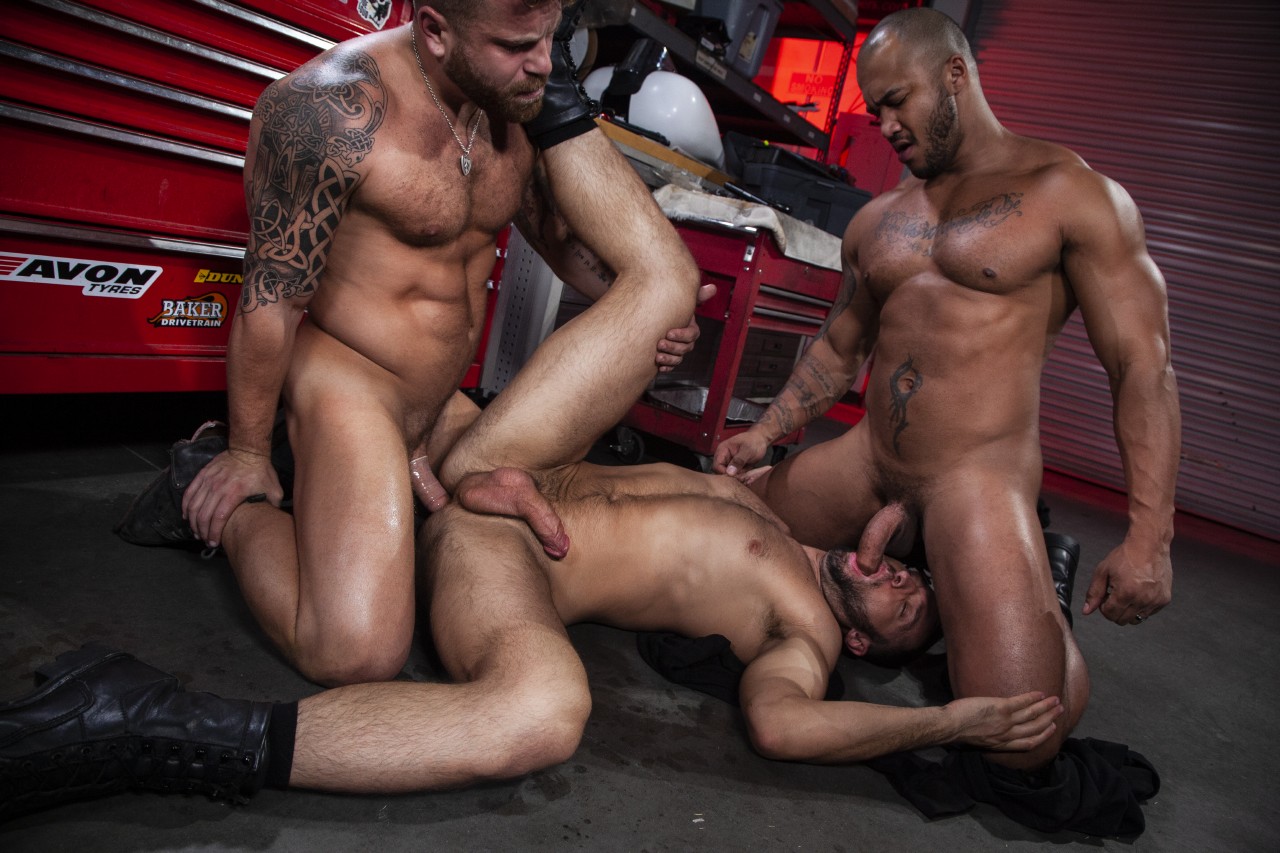 Jason Vario, Riley Mitchel and Colby Tucker Debut The Night Riders on RagingStallion.com - RagingStallion.com, the Falcon Studios Group site featuring natural men, announced the release of the debut scene from its latest thriller, The Night Riders. Award-winning co-directors Steve Cruz and Chi Chi LaRue direct...
Read Full Story

LAST CHANCE! Enter the HUNT Reader & Falcon Studios Group Fan 2018 Content Survey - We are seeking your feedback to help us make important decisions about our content. Provide your opinions, and get a chance to win great porn prizes. The survey should only take you 4-6 minutes to complete, and everyone who completes...
Read Full Story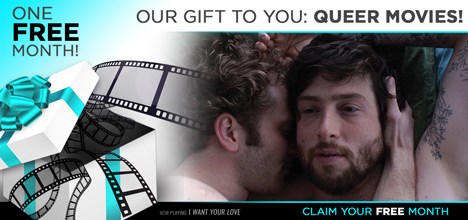 Michael Thomas and Chris Harder from Labyrinth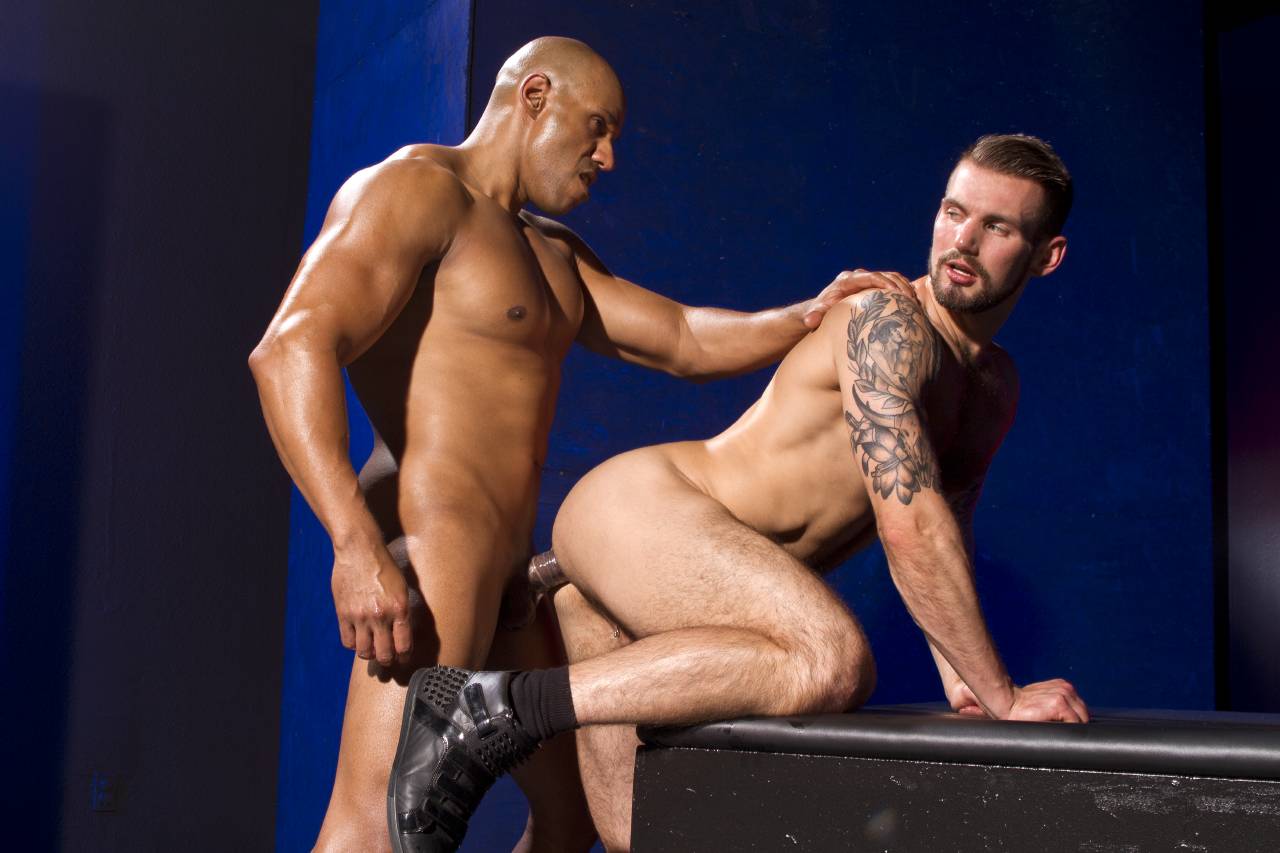 Chris Harder's sexual desire rages on as he wanders the muggy halls of the Labyrinth. A massive physique appears in the distance, silhouetted by a red glow. Chris approaches as Michael Thomas steps into the light, a mountain of stacked muscle without a hair on his body. They connect with their mouths, then Chris kneels to suck Michael's long, curved cock. Michael's hand on the back of Chris' head ensures deep swallowing. Michael opens the zippered back seam of Chris' shorts, to finger his ass. His fingers go in Chris' mouth, then his tongue in Chris' hole. Chris has a bare, hairless back that contrasts with his furry chest and abs and heavily inked arms. He strokes his dick while getting rimmed, then bends over low and spreads his butt cheeks to be fucked. Doggie position lets Michael ram hard and Chris slam back with equal intensity, demanding to be fucked deeper. Chris flips onto his back as sweat drips from Michael's brow and torso. Michael add his cum to his sweat as Chris shoots his own thick load.