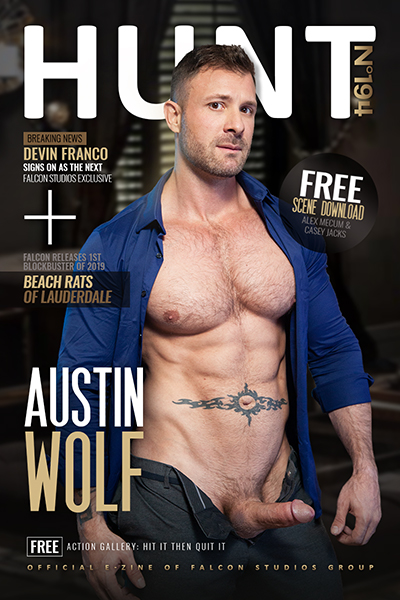 Amazing Content Now Live on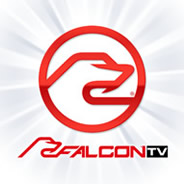 | | |
| --- | --- |
| | Check the listings in your Television Provider's Adult HD OnDemand Menu for: Doc To Jocks, The OnDemand HD Release of Hot House's Doc Jock starring Ryan Rose, Jack Hunter, Woody Fox & more! |














Working at a bar can be a tough job, but bartenders, barbacks, the DJ and even the bathroom attendants, have a secret code of conduct. Award-winning model-turned-director, Steve Cruz, leads nine horny hunks on the quest to Hit It Then Quit It. Phoenix Fellington hits the bar where Jay Austin and Colby Tucker are dancing for tips on stage. Phoenix stuffs their jockstraps full of cash until the dancers offer up their cocks and holes as a thank you. The three studs take turns fucking and sucking until Jay is slathered with the loads of all three hunks. When bathroom attendant FX Rios gets a glimpse of Trent King's massive cock at the urinal, he moves in to get a taste. Trent doesn't have cash to tip so FX suggests he shows his appreciation with his mouth. After swapping blowjobs, FX slams his giant dick into Trent's ass and pounds away until both studs drain their balls on Trent's perfectly sculpted body. Phoenix Fellington sees DJ Cristian Sam working the stage and knows immediately he wants a taste of the DJ's cock. As Cristian keeps mixing, Phoenix drops to his knees to suck the DJ's massive cock until the two drop their loads after swapping slobbery hummers. Drake Masters, Alexander Kristov and Cristian Sam meet up in the green room at closing time. The three muscle hunks take turns fucking and stuffing each other's faces full of cock until Alexander drops to the floor to take the loads from the two other studs all over his face and beard. After a tough night of work, Jason Vario cheers up co-worker Alexander Kristov by stuffing his thick cock up his ass. Alexander takes it hard and deep until Jason's cock erupts like a volcano all over Alexander's mouth. Come on in and stay awhile! While you're here, feel free to Hit It Then Quit It and walk away with everything you came for.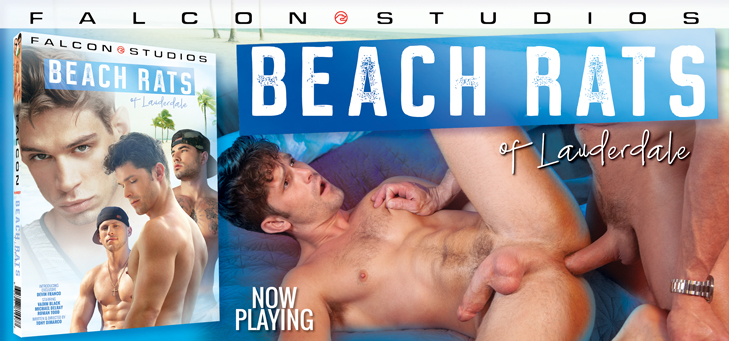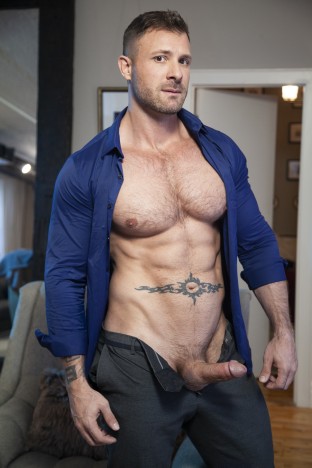 Dom muscle-top Austin Wolf is a massive force to be reckoned with in the world of gay porn. A prolific career isn't the only amazing thing he has under his belt. This 6'4" man built of muscle, mouth-watering assets - including a thick 8" cock - and loads of charm commands your attention on and off the screen. Year after year, Wolf is nominated for countless awards. Austin is known for his striking physique and is currently nominated for 'Favorite Body' at the 2019 GayVN Awards taking place in Las Vegas next week. When he's not man-handling an eager bottom on set, Wolf can be found around the world appearing in nightclubs for sold-out appearances and gogo gigs. Wolf is currently one of the stars in NakedSword's latest blockbuster, Rags to Riches. You can also catch him in Falcon's Buddy System, Rideshare from Raging Stallion, and Cross Fuck, from Hot House. Get to know Austin Wolf if you haven't already, and join him as he continues to reign at the top of the gay porn world.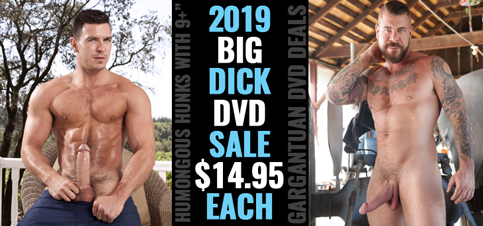 Devin Franco Signs On As the Next Falcon Studios Group Exclusive

Falcon Studios Group, world's largest producer of gay porn, announced today that it has entered an exclusive agreement with handsome power-bottom, Devin Franco. The latest addition to the Falcon Studios Group list of Exclusives will appear exclusively in Falcon Studios and NakedSword releases.

Click Here to Read the Full Story




Hot Membership Site Updates Available Now!



Falcon Studios Group Models Appearing Live in a City Near You.


January 21: 2019 GayVN Awards, The Joint at Hard Rock Casino, Las Vegas, NV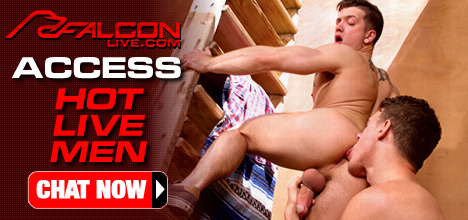 Hey HUNT Studs,

Happy New Year! 2019 has officially begun, and we're back, bringing you the first issue of the year! Jam-packed as usual, HUNT 194 is serving exclusive announcements, multiple new releases, debut scenes and more! Time is money, so let's get to it.
Starting off with a bang in Breaking News, join us in welcoming our newest Exclusive, Devin Franco. From live sex shows around the globe to turning it out on set. Get to know our new stud and catch him starring in the latest Falcon release, Beach Rats of Lauderdale.
The world's (and Delta Airlines') favorite daddy, Austin Wolf, takes a break from traveling the world to appear in the Model Spotlight.
Head to the club, and find a willing stud to Hit It Then Quit It in our Free Action Gallery. Rub a load out to the hottest action shots from the latest Raging Stallion flick directed by award-winner, Steve Cruz.
The first Falcon blockbuster of 2019 and first bareback Falcon release in 30 years comes ashore in our Special Feature with the special preview site. You'll find the preview, special wallpapers and pre-release DVD & Downloads available for Beach Rats of Lauderdale. Starring new Exclusive Devin Franco, everything about the new feature including a chance to buy or download, can be drooled over at www.BeachRatsOfLauderdale.com.
Settle your debt in Studio News with a hefty fist up your ass in the latest from Club Inferno, Trick Fisting, now on DVD & Downloads. Then, Devin Franco and Myles Landon debut the first scene from, Beach Rats of Lauderdale, on FalconStudios.com. NakedSword swoops in to release their first feature of the year with Rags to Riches, and Aaron Savvy is the second man to join our elite list of Exclusives for 2019.
New year, new savings! Take a ride on the biggest cocks in porn with our 2019 Big Dick DVD Sale where movies are only $14.95 each. It's not too late to get your 2019 calendar! Snag up the last remaining Falcon Studios Group Calendars for only $4.99 with our Calendar Closeout Special.
Catch a wave in this weeks Free Scene Download featuring a hole-stretching scene with Alex Mecum and Casey Jacks from Looking For the Big One. Similar sun-soaked scenes can now be watched on the latest Falcon Studios feature, Beach Rats of Lauderdale.
Cheers To 2019,
The HUNT Guys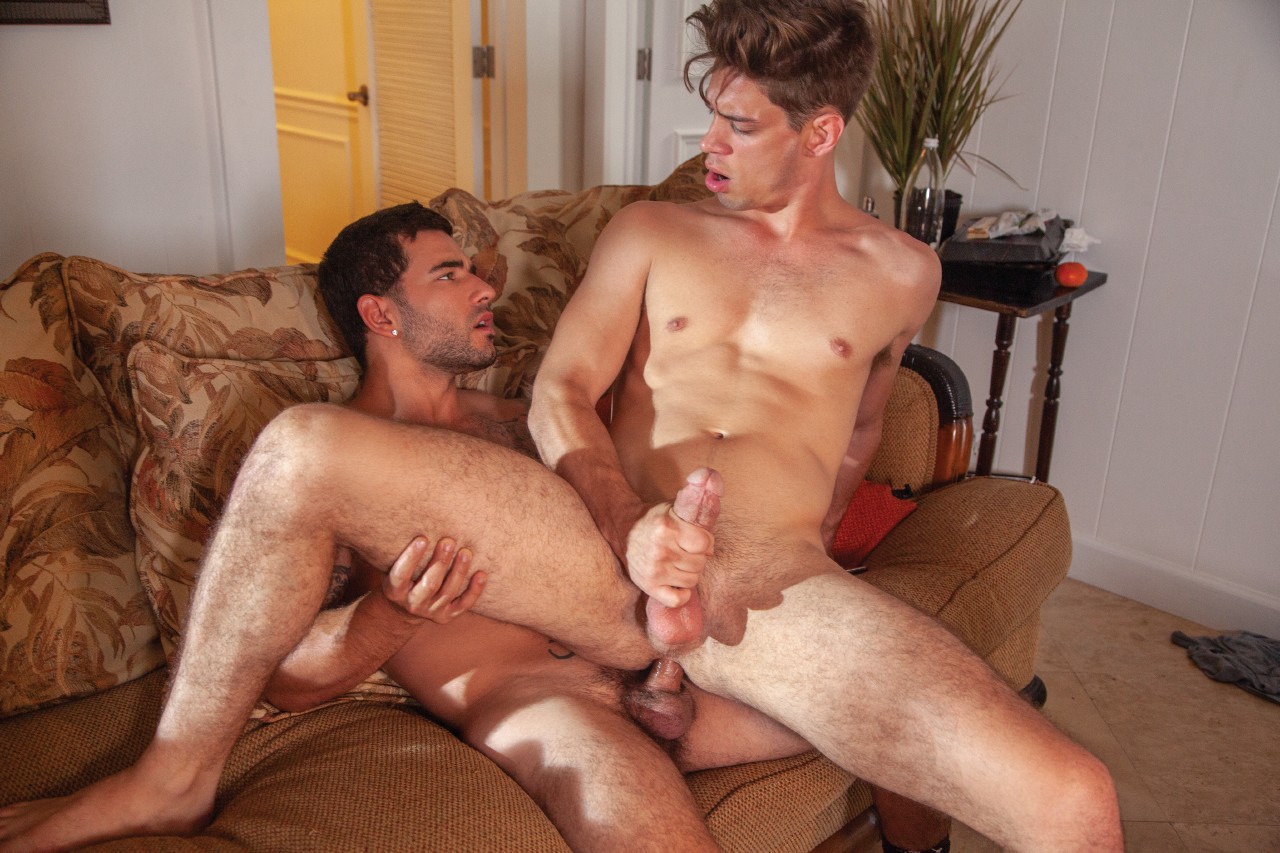 Falcon Releases First Blockbuster of 2019 Beach Rats of Lauderdale on DVD & Downloads
Want to see the first Falcon Studios bareback release in 30 years? Want to see Devin Franco in his first raw appearance as a Falcon Exclusive? Look no further, because the Beach Rats of Lauderdale preview site - www.BeachRatsOfLauderdale.com is your key to unlock the goods from Falcon's first blockbuster of 2019. It's condom free, it's filled with ultra-hot studs, it's compelling and it's DVD and downloads are available for pre-release purchase. Get over to the preview site to see a new era of Falcon first hand, download wallpapers and catch the first glimpses of this historic feature.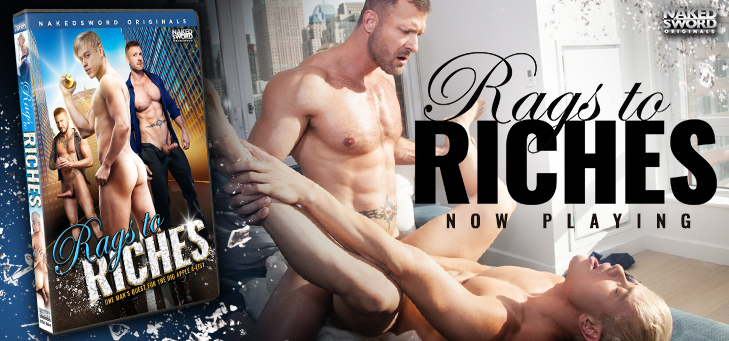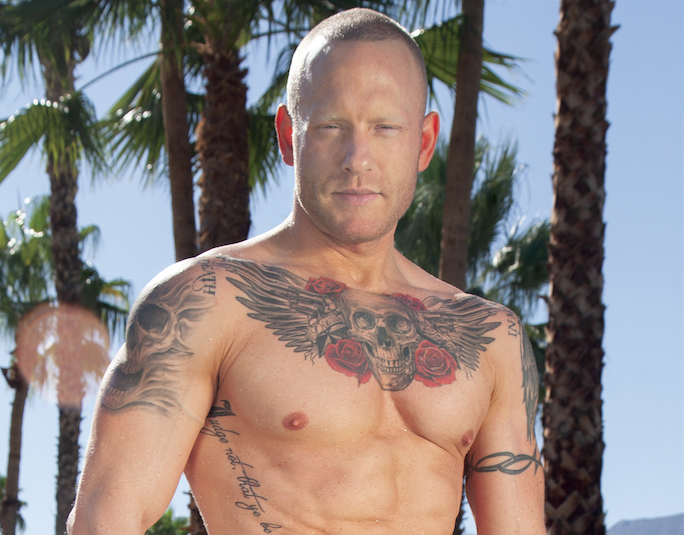 Falcon Studios Group and NakedSword Score Aaron Savvy as Exclusive Performer - Falcon Studios Group and NakedSword Network revealed today that Aaron Savvy has been signed on as the newest exclusive performer for the powerhouse producers of the world's finest gay porn. Savvy, a fitness instructor and former MMA fighter will appear exclusively in Falcon, Raging Stallion, NakedSword...
Read Full Story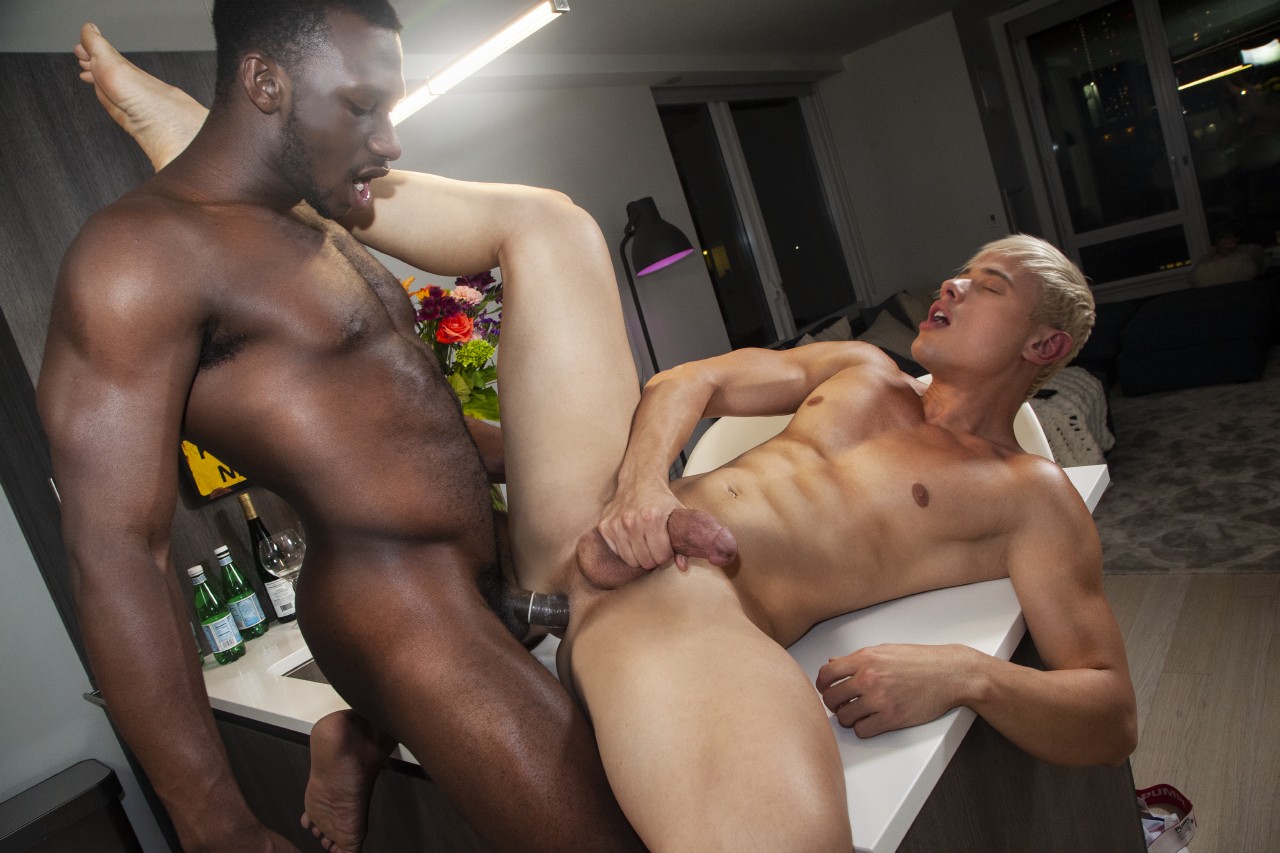 Rags to Riches From NakedSword Originals is Now Available Online Everywhere! - Falcon Studios Group announced today the release of the latest NakedSword Originals release, 'Rags to Riches' on DVD & Digital Download. Rags to Riches was shot and directed on location in New York City by...
Read Full Story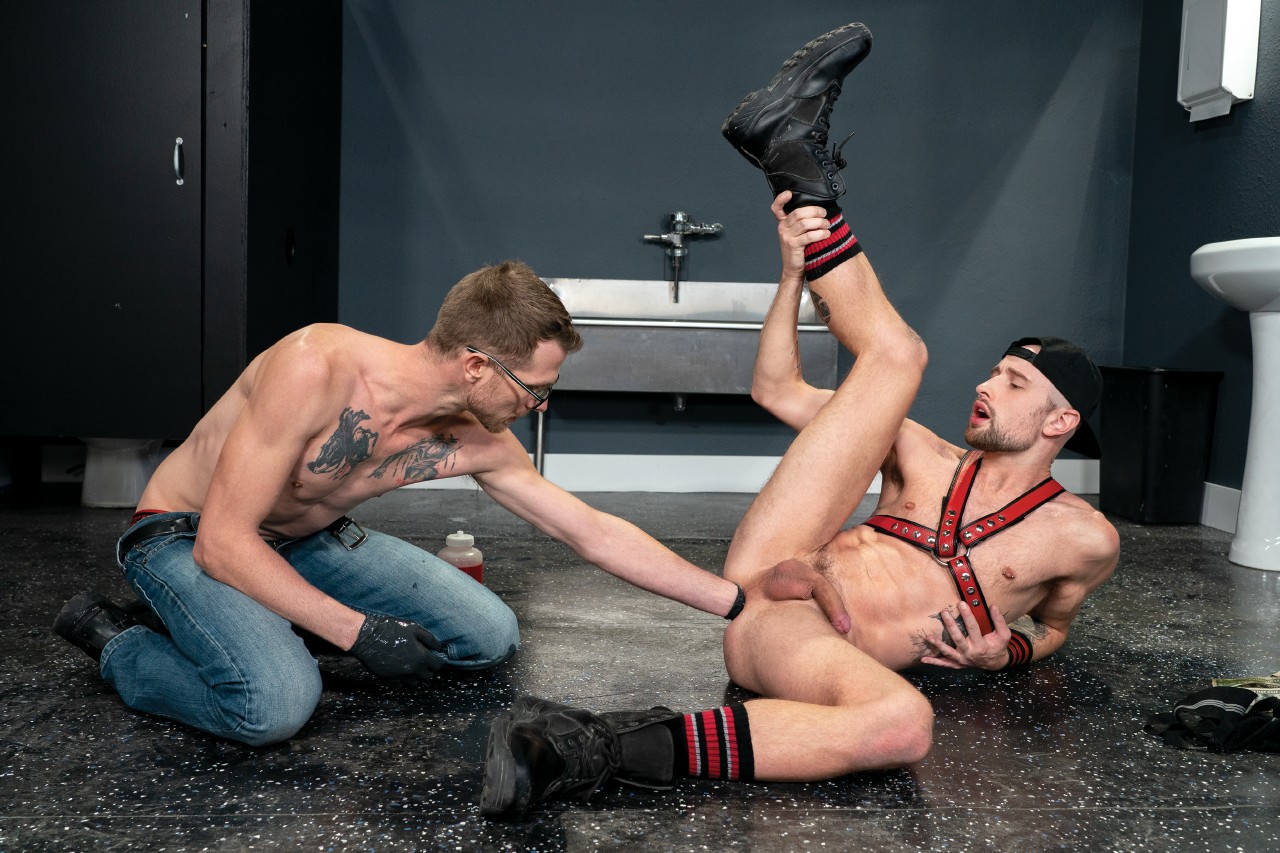 Settle Your Debt with Your Hole in Trick Fisting Now on DVD & Downloads - Tricks come in all forms, from street sluts to money-grubbing strippers, but they take on a new level of extreme when they're Trick Fisting. Intense fetish director Tom Moore showcases five tricks who are willing to get their sloppy holes busted, as long as...
Read Full Story

FalconStudios.com Debuts First Bareback Scene in Nearly 30 Years - FalconStudios.com has announced the exclusive world premiere of the debut scene from their first bareback release in nearly 30 years, Beach Rats of Lauderdale. The first scene from the new action-packed, condom-free flick features...
Read Full Story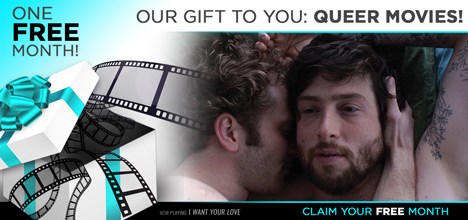 Alex Mecum and Casey Jacks from Looking For the Big One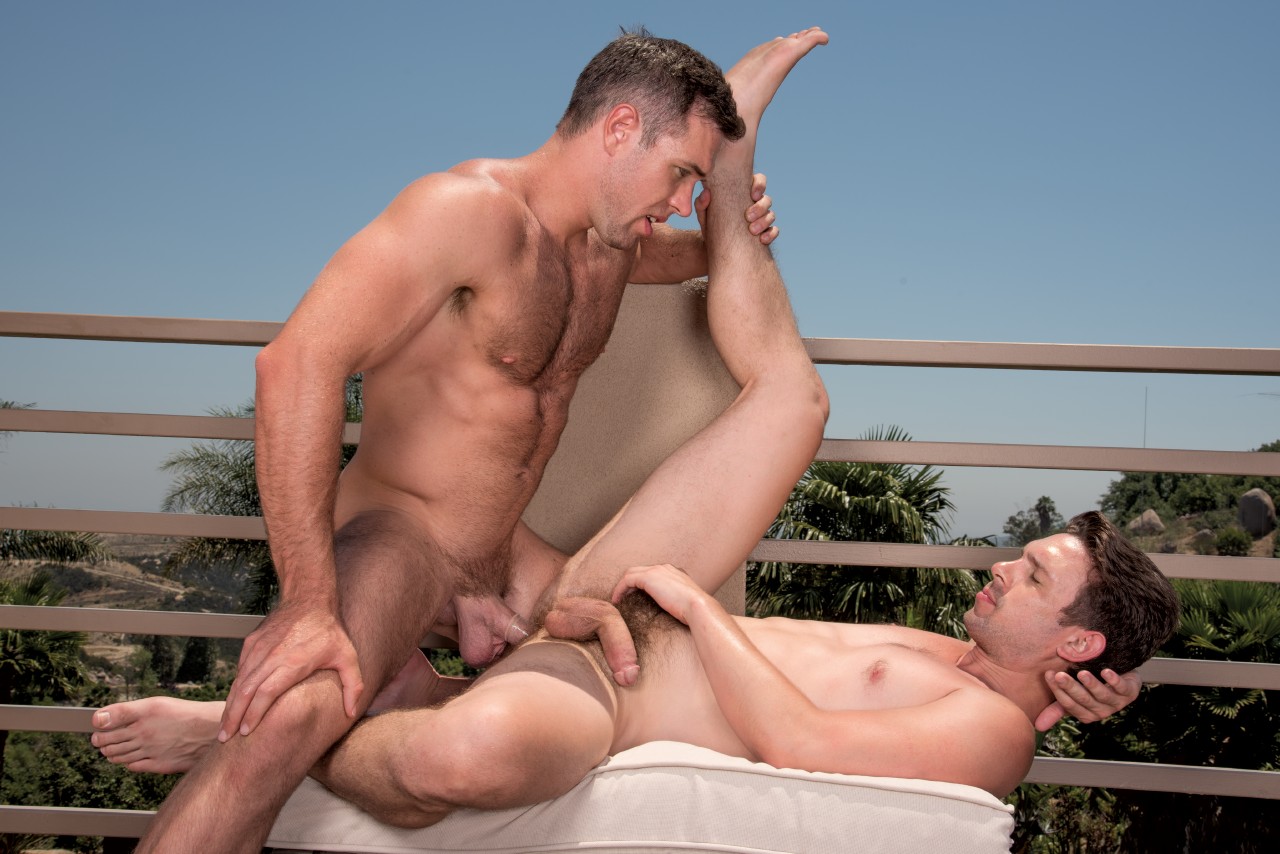 It's a hot and sunny day at the beach house when Alex Mecum and Casey Jacks hook up in the back yard. Alex gets throbbing hard as the two hunks kiss and when Casey notices how big Alex has become, he can't help getting on his knees and opening his mouth wide. Casey takes his time with Alex and is careful to lick every inch of the hung hairy stud's thick shaft and big hanging balls. After getting Alex worked up to the point of no return, Casey pulls down his shorts and offers up his tight ass by bending over the balcony rail. Alex happily accepts Casey's offering and gets down to eat him out. When Alex is convinced that Casey's hairy hole can take his thick dick, he stands up and slowly slides his big pole between Casey's cheeks before he picks up the pace to fuck his buddy harder. Casey wants maximum penetration and takes Alex to the couch where he gently pushes him down and straddles his hard body. Casey sits on Alex's thick dick and rides it up and down until Alex takes charge and flips his friend around. Alex is ready to blow his load and he knows it will feel best with Casey on his back. Alex was right, and both studs blow their thick loads all over Casey, leaving him a sticky white mess.




You have received this email because you requested email updates from Falcon Studios Group be sent to: %%EMAIL_ADDRESS%%
This is an advertisement. %%PLUGIN_Unsubscribe: 183936-Unsubscribe%%
Please add reply@huntezine.com to your address book or safe senders list to ensure that these emails arrive in your inbox.
© 2018 Silver State Services, LLC. All Rights Reserved. HUNT eZine, 2176 Shattuck Ave, Berkeley, CA 94704

Records required to be maintained pursuant to 18 U.S.C. 2257 and
C.F.R. 75 are kept in the following location by the Custodian of Records:
Custodian of Records
2716 Shattuck Ave,
Berkeley, CA 94704