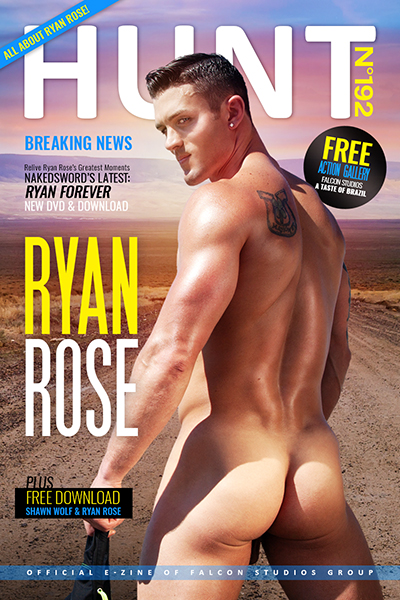 Amazing Content Now Live on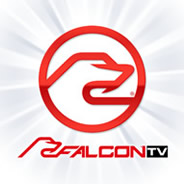 | | |
| --- | --- |
| | Check the listings in your Television Provider's Adult HD OnDemand Menu for: 3AM Guards Do Anal, The OnDemand HD Release of Monster Bang's Guard Patrol starring Christian Wilde, Ryan Rose, Mitch Vaughn & more! |














Savor A Taste of Brazil. Satisfy your every appetite for sun-kissed studs, riddled in abs and muscles and engaged in sexual fantasies as steamy and hot as a summer day in Rio de Janeiro. Director Tony Dimarco's new Falcon Studios film A Taste of Brazil will transport you and feed your hunger for the finest ball-draining action around. Featuring eight of the sexiest men in gay porn today, including a few Brazilians and multiple newcomers, who all love to suck cock and fuck ass, A Taste of Brazil will thrill and delight. Uncut Aussie stud Woody Fox invades Danny Montero's reading and sunbathing time to pound his hole with his uncut cock. Joaquim Cruze is enjoying a dip in the pool when he's invited up to Skyy Knox's room to drill his hole with his Brazilian meat. Remy Cruze wakes up a sleeping Johnny V, to pound his eager ass in multiple positions until they're both panting and covered in cum. Danny Montero and Joaquim never make it past the staircase before they swap head and unload. Brazilian muscle hunk Alexander Muller dominates fellow Brazilian and Exclusive Alam Wernik all over the bed before covering his mouth and face in a thick, fresh load. Head south and catch A Taste of Brazil filled full with ripped, sun-soaked hunks eager to get you off and fulfill your every desire!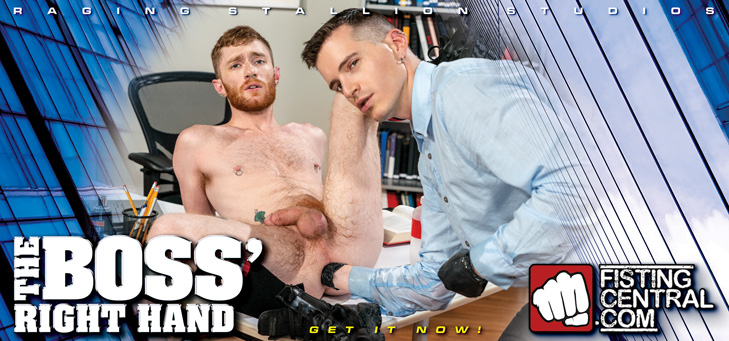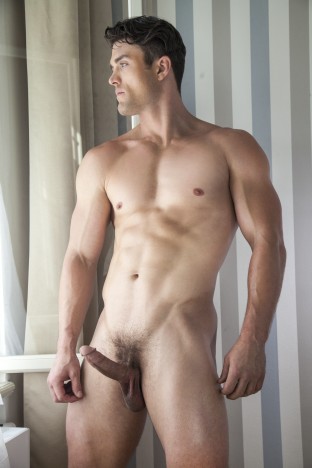 Falcon Studios Group Exclusive Ryan Rose retired at the top of his game reaching the pinnacles of gay porn in his years as an exclusive. From a base-running power-top to a cock hungry bottom bending over inside a packed Las Vegas nightclub, Rose has won countless hard-earned and well-deserved awards. His bulging muscles and thick, juicy cock are just a fraction of what makes Ryan Rose such an iconic versatile performer in the gay porn industry. The finale to Ryan's career presented itself in the NakedSword Originals release, The Last Rose. Before that, Rose fucks his towel boy in Jock Dock, has a sweaty three-way in the middle of the gym in Spot Me, and hits a home run in Gear Play, all from Hot House. Ryan has since vowed to hang up his crown, pass the torch to the next generation of superstars and build a new life in Chicago. From Man of the Year, to retired icon, it will always be, Ryan Forever!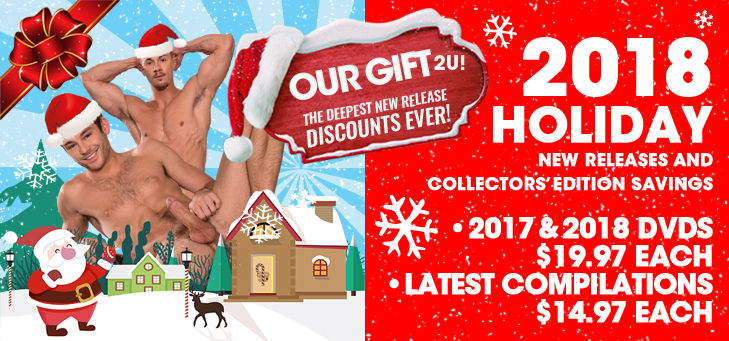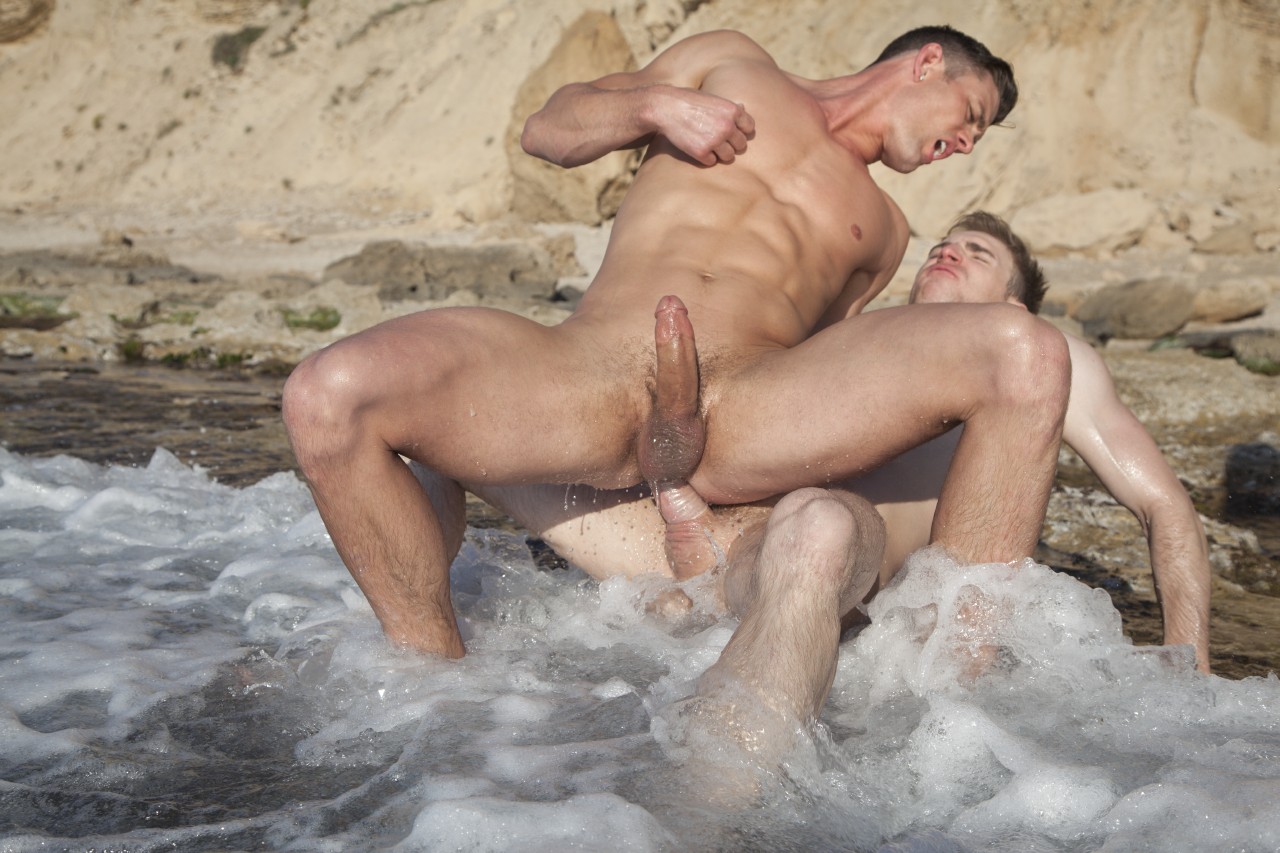 Relive Ryan Rose's Greatest Moments in NakedSword's Latest: Ryan Forever

The best NakedSword Originals scenes featuring Falcon Exclusive Ryan Rose.  

Click Here to Read the Full Story




Hot Membership Site Updates Available Now!



Falcon Studios Group Models Appearing Live in a City Near You.


December 21 & 22: Skyy Knox, Johnny V & Alam Wernik at The Saloon, Minneapolis, MN


January 21: 2019 GayVN Awards, The Joint at Hard Rock Casino, Las Vegas, NV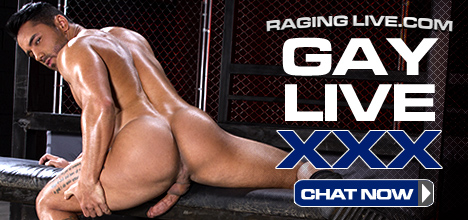 Hey HUNT HUNKs,

Happy Holidays! We hope you all had a great Thanksgiving and are looking forward to the upcoming holiday festivites. We're back with another jam-packed issue filled to the brim with the latest and hottest content from Falcon Studios Group. From new releases, to giving Exclusive Ryan Rose the superstar send-off he's earned, this issue is one for the books.
Warming us up first, in Breaking News comes the celebration of Ryan Rose's prolific career with an all-new compilation from NakedSword showcasing some of his best work, Ryan Forever. Fans can now indulge for years to come with the full DVD and downloads, available now on the Falcon Studios Group Store.
If you haven't noticed, this issue is all about Ryan Rose. Reminisce on his greatest moment in gay porn in our Model Spotlight and jack off to his free gallery from recent releases.
Our Free Action Gallery melts the freezing ice of winter with the most scorching action shots from Falcon Studios' latest, A Taste of Brazil.
The GayVN Awards are returning for 2019 and Falcon Studios Group and the NakedSword Network dominate with a staggering 72 nominations. Read all about it and find out how you can vote for your favorites in our Special Feature.
Studio News gets a double dose of debut scenes as well as a hole-stretching new release. First, get in shape with Roman Todd as he rides newcomer Alexander Muller in the debut of XXX-Fit on FalconStudios.com. Want that promotion? You'll need to get stretched by The Boss' Right Hand in the newest feature from Club Inferno. Finally, Hit The Mat with Jacob Peterson and Alex Mecum in the debut scene from Hot House's upcoming hit.
Jingle all the way into these savings from our Holiday New Release DVD & Compilation Sale and our Holiday New Release Scene Sale. Select DVDs from 2017 and 2018 as low as $19.97 each, compilations only $14.97 each, and scenes are only $4.95 each for a limited time.
Go back to one of Ryan Rose's first scenes ever in our Free Scene Download where he flip-fucks with Shawn Wolfe in Buck Naked. Similar scenes celebrating this iconic superstar can now be found on his brand new compilation, Ryan Forever.
Happy Holidays Studs,
The HUNT Men





Falcon Studios Group & NakedSword Network Score 72 GayVN Award Nominations
Falcon Studios Group and NakedSword Originals have dominated the nominations for the 2019 GayVN Awards with a staggering 72 total nominations. The GayVN Awards, produced by AVN Magazine, salute excellence in gay adult entertainment. Winners will be announced at the 2019 GayVN Awards Show, Monday, January 21, 2019 at the Hard Rock Hotel & Casino in Las Vegas.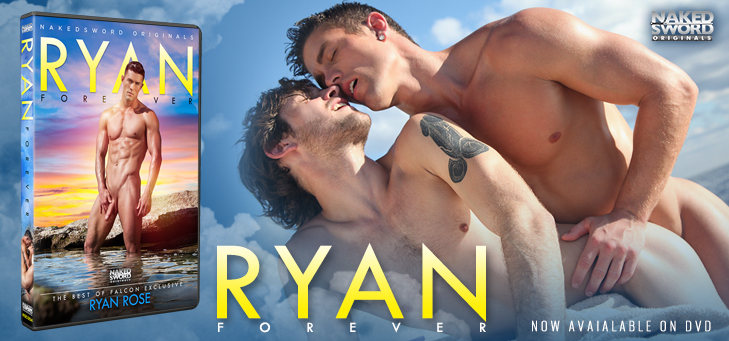 Alexander Muller and Roman Todd Debut XXX-Fit on FalconStudios.com - FalconStudios.com has announced the exclusive world premiere of the debut scene from their latest athletic feature, XXX-Fit. The first scene from the new release features Falcon fan favorites Alexander Muller and Roman Todd.
Read Full Story

Get Gaped by The Boss' Right Hand in All-New DVD & Downloads - Every boss needs a right hand man and every hungry hole in this office is vying for that job. To get the position, you might need to take The Boss' Right Hand, straight up your ass. At the end of this office day, there won't be a single hole untouched or unbusted.
Read Full Story

Alex Mecum and Jacob Peterson Debut Hit The Mat on HotHouse.com - HotHouse.com has announced the exclusive world premiere of the debut scene from their latest feature, Hit The Mat, led by award-winning model-turned-director, Trenton Ducati. The first scene from the upcoming release takes place with wrestling coach Alex Mecum...
Read Full Story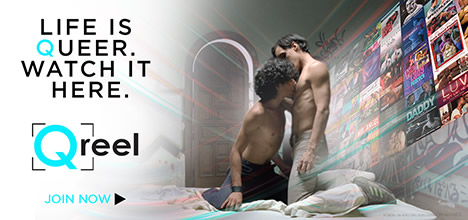 Ryan Rose & Shawn Wolfe from Buck Naked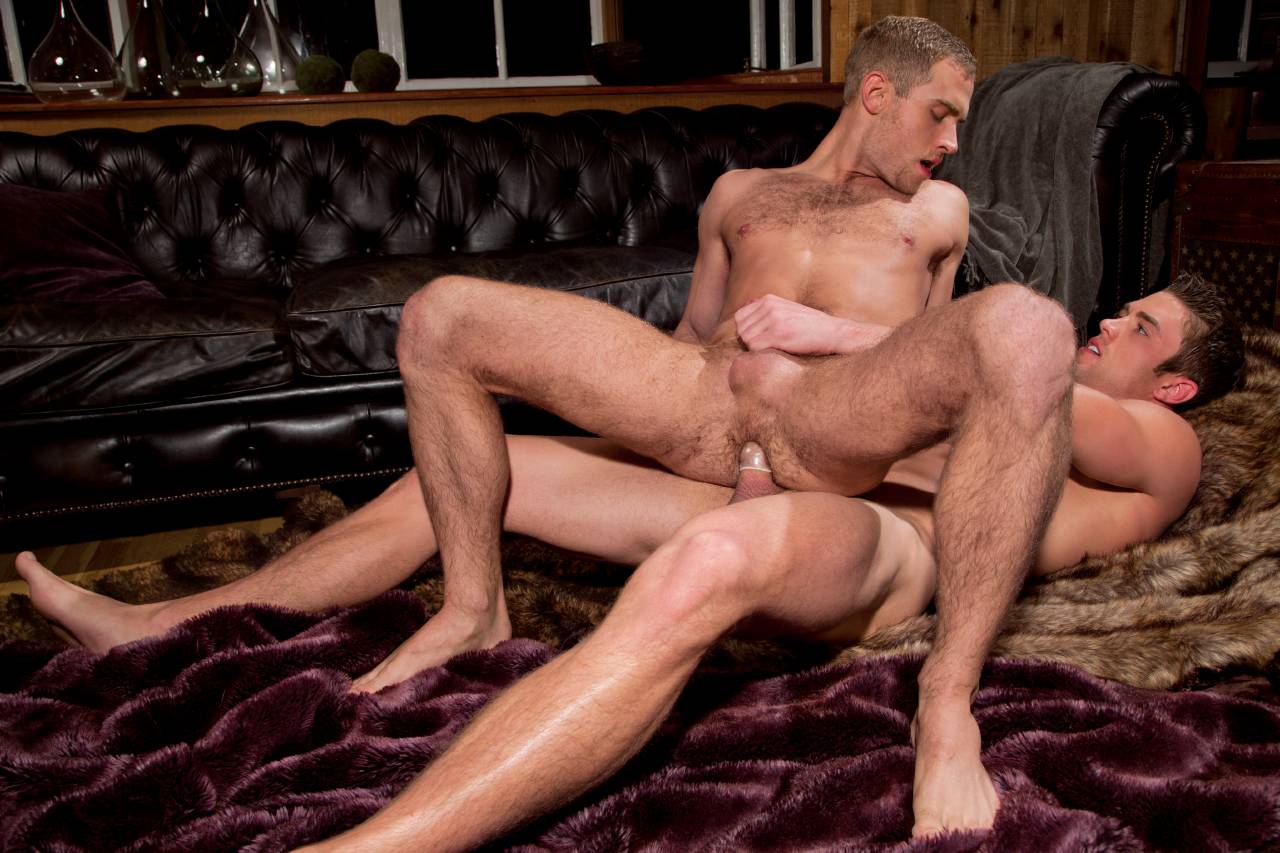 Super sexy exclusives Ryan Rose and Shawn Wolfe lie naked, making out on a fur rug. Their limber bodies press together. Ryan is smooth, Shawn furry. They slowly savor each other with a sniff here, a lick there, until Ryan leans overs to inhale Shawn's dripping cock. The chemistry between them is electrifying. Shawn grabs Ryan's hair and pulls him into another kiss, sucking the cock juice off his tongue. Then he rolls onto his knees and envelops Ryan's meat with his mouth. Next, Shawn needs to taste Ryan's ass. The driving tongue in Ryan's hole sends his face crashing into the rug, which Ryan grips with tight fists, on the verge of ecstasy. Shawn's furry buns, two tight handfuls, sway in anticipation of his swollen thick cock disappearing into Ryan's crack. The slapping of flesh against flesh is like applause. The cords in Shawn's neck stand out as he breaks into a sweat. Then in the blink of an eye and the heat of the moment, Ryan flips onto his back, and Shawn's hole slides onto Ryan's rock-hard cock. Shawn rides intensely until they separate on the edge of orgasm. Ryan aims his load into Shawn's open mouth as cascades of spooge pour forth from Shawn's hard on.




You have received this email because you requested email updates from Falcon Studios Group be sent to: %%EMAIL_ADDRESS%%
This is an advertisement. %%PLUGIN_Unsubscribe: 183936-Unsubscribe%%
Please add reply@huntezine.com to your address book or safe senders list to ensure that these emails arrive in your inbox.
© 2018 Silver State Services, LLC. All Rights Reserved. HUNT eZine, 2176 Shattuck Ave, Berkeley, CA 94704

Records required to be maintained pursuant to 18 U.S.C. 2257 and
C.F.R. 75 are kept in the following location by the Custodian of Records:
Custodian of Records
2716 Shattuck Ave,
Berkeley, CA 94704