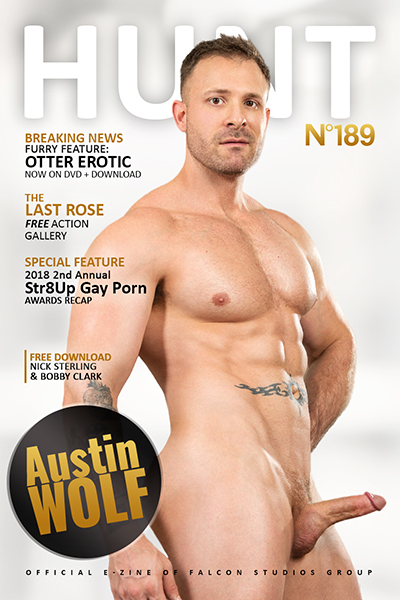 Amazing Content Now Live on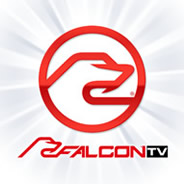 | | |
| --- | --- |
| | Check the listings in your Television Provider's Adult HD OnDemand Menu for: Studs Secret Anal Sex House 'The OnDemand HD Release of Falcon Studios' Sex Pad starring Austin Wolf, Ryan Rose, Dorian Ferro & more! |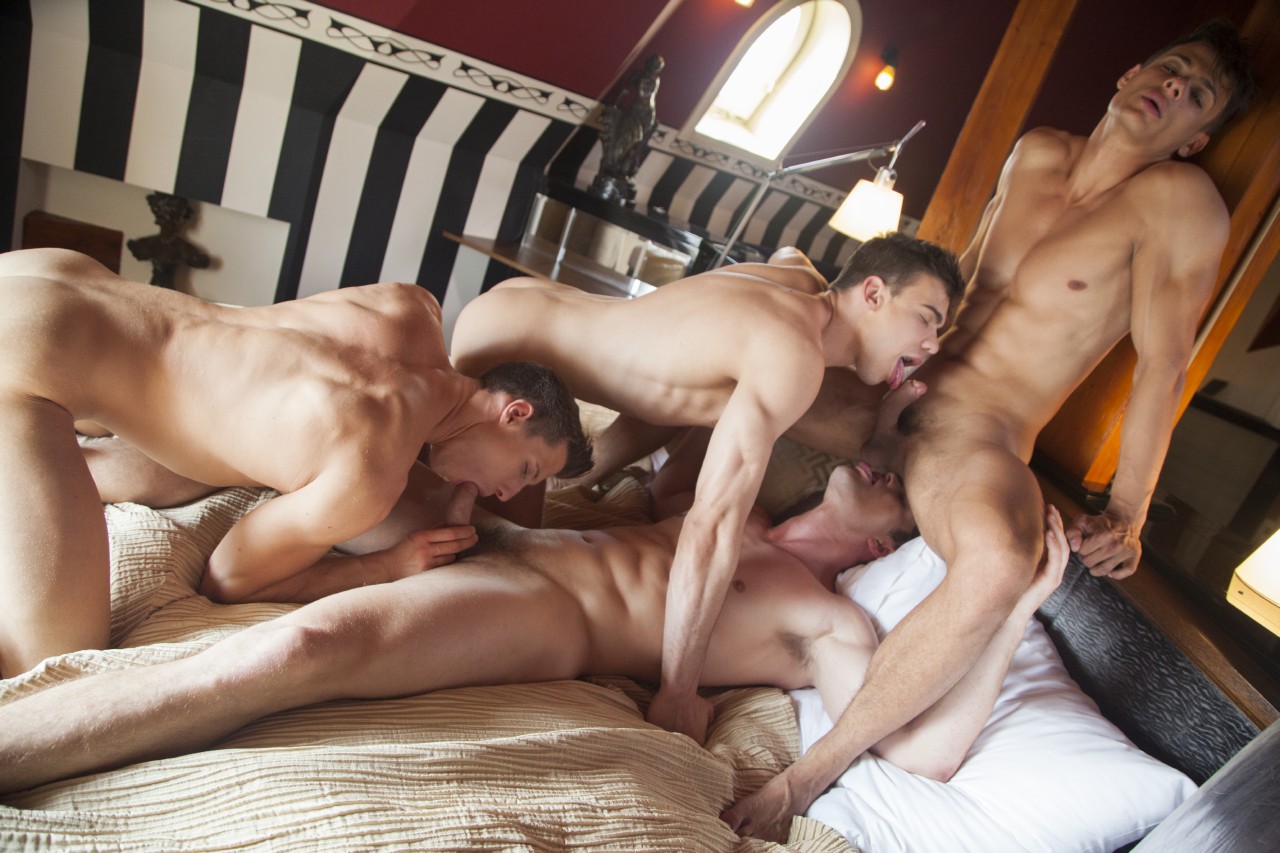 At a turning point and tormented by an uncertain future, Ryan Rose follows his Instagram obsession Alam Wernik to Prague. Through the eye of his camera lens he stalks the young social media star who seems to have a fondness for roses and handsome European men. Ryan often finds himself distracted by beautiful faces, chiseled bodies, and enormous uncut cocks, but the sight of a single rose always brings him back to Alam, his main obsession. Will Ryan find true love in Prague or will he move onto the next chapter of his life and pass Alam The Last Rose?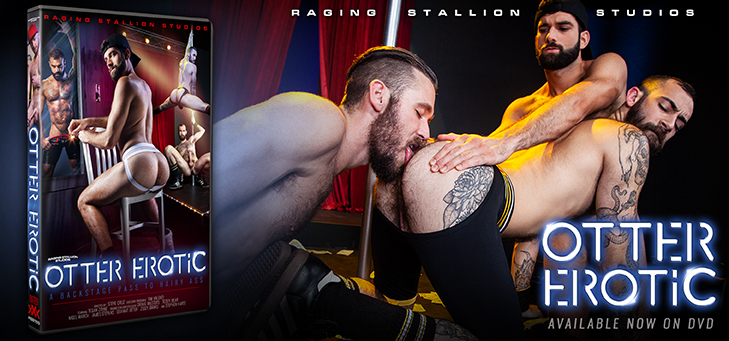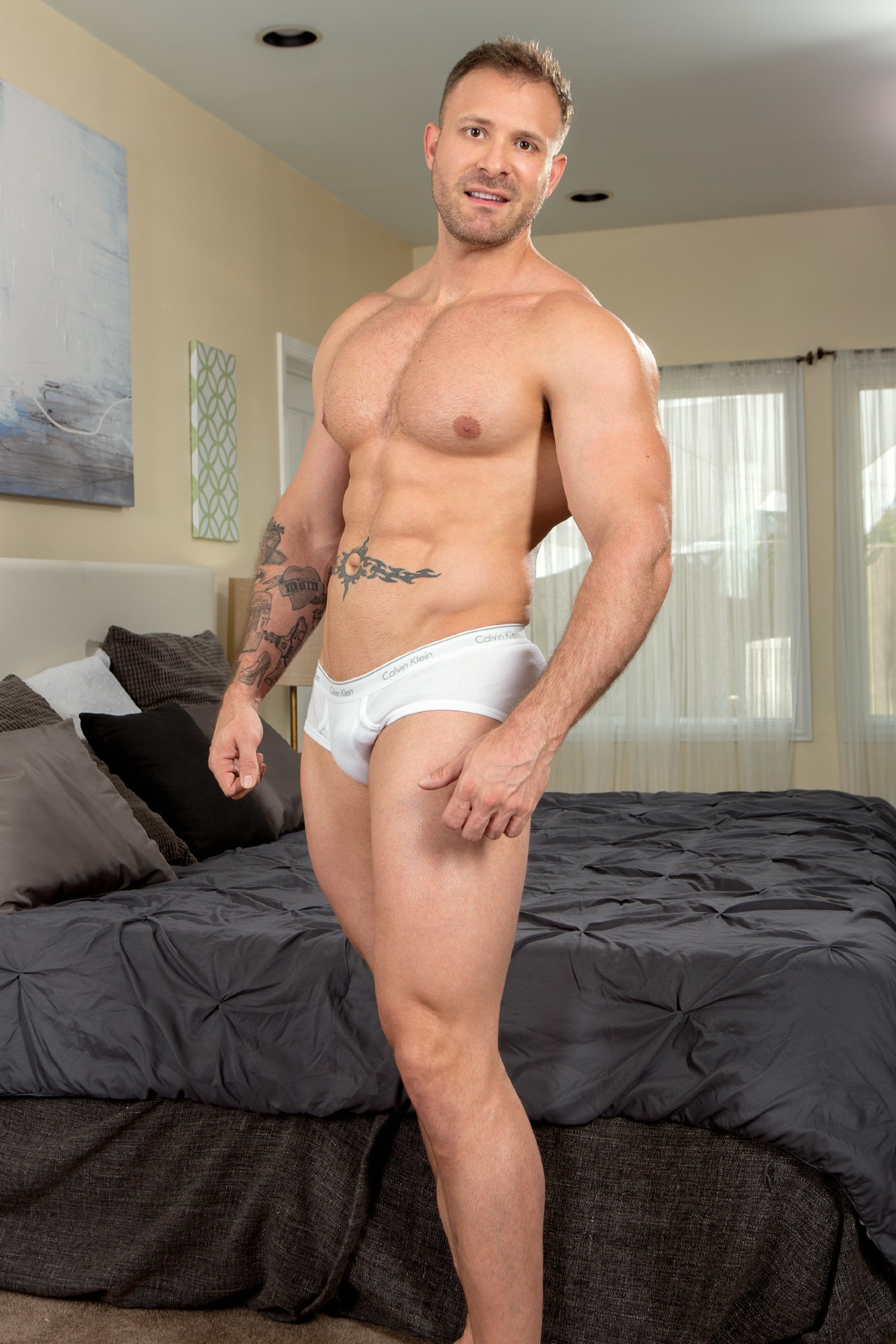 Exclusive Austin Wolf, remains one of the biggest stars and most talked about models in gay porn today! With his staggering stature of muscles, 8.0 inch cut cock and an award-winning ass, it's no wonder this dominate power top keeps the fans coming back for more, year after year. This past weekend in Hollywood, Austin took home the award for 'Viewers Choice: Favorite Daddy' at the 2nd Annual Str8UpGayPorn Awards. This win is one of countless awards Austin has under his belt. Currently shooting award-worthy scenes across all Falcon Studios Group brands, Austin's most recent flick is Buddy System from Falcon Studios. He also recently starred in Rideshare, from Raging Stallion and titles Cross Fuck & Gear Play from Hot House. If you haven't had the chance to see Austin on screen recently, not to worry. The talented daddy often travels the world shaking his assets from box to box at popular spas and clubs. Stay tuned and keep tabs on this ever-rising star as he continues to dominate the porn world!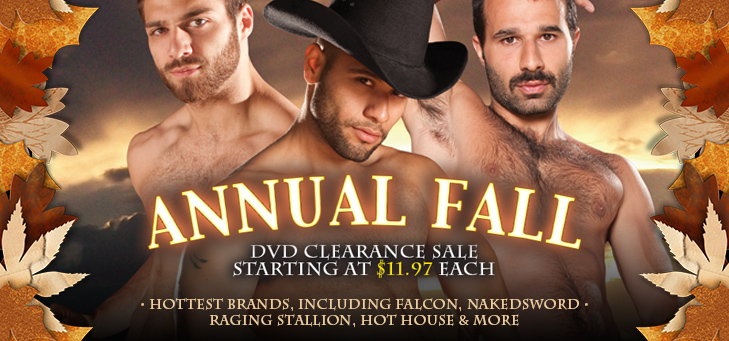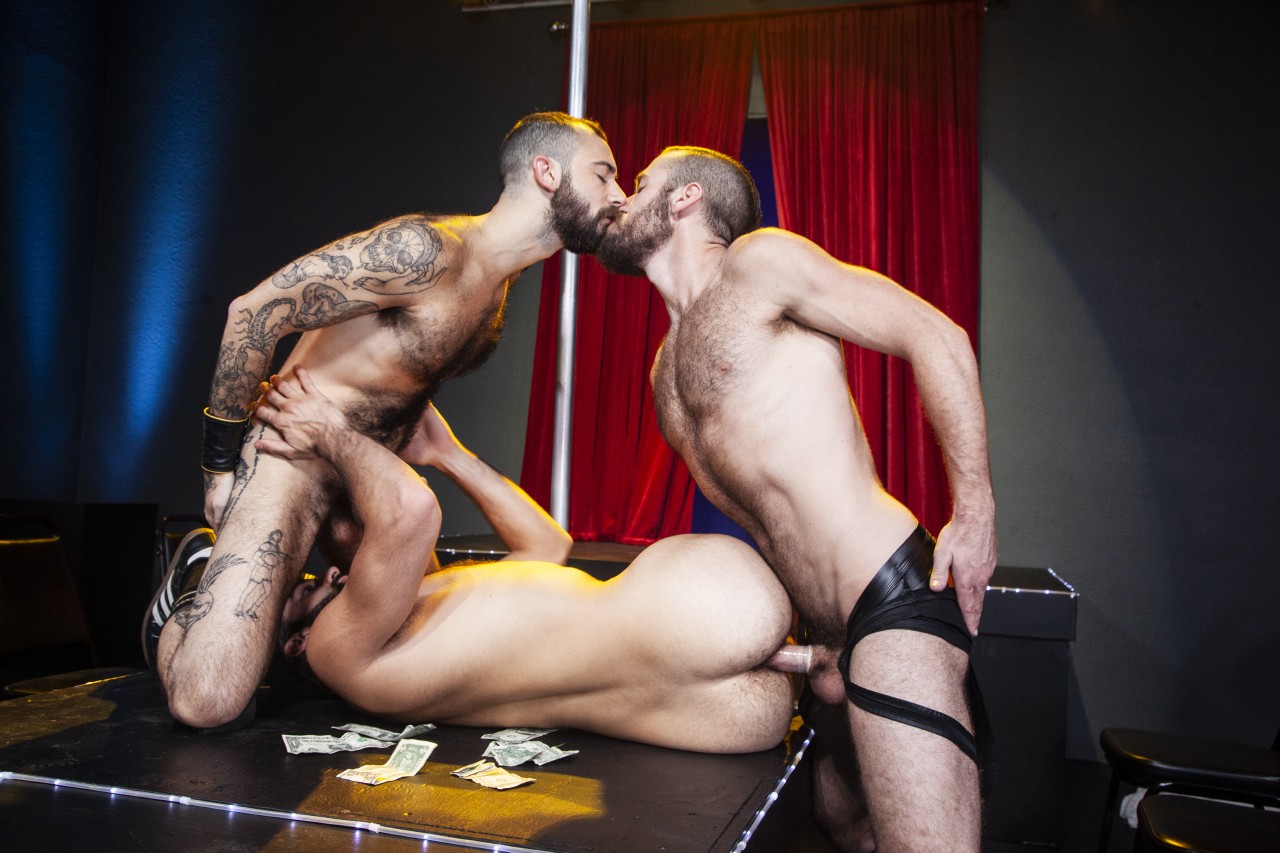 Furry Feature Otter Erotic Now on DVD & Downloads
Raging Stallion, the Falcon Studios Group site featuring natural men, has released their latest feature, Otter Erotic. Award-winning Director Steve Cruz presents a tale that follows the sexy, hairy customers and performers of a popular sex club where anything goes. Otter Erotic is now available on DVD and download on the Falcon Studios Group Store.




Hot Membership Site Updates Available Now!



Falcon Studios Group Models Appearing Live in a City Near You.
December 21: Skyy Knox at The Saloon, Minneapolis, MN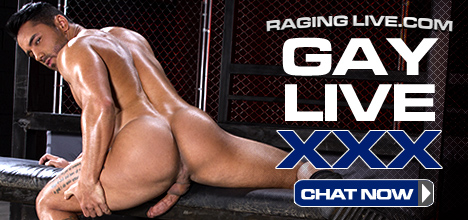 Hey HUNT Men,

BOO! Halloween is right around the corner and we've drummed up some frightfully good content to scare your pants off! Too much?! We hope we didn't scare you away because we have multiple new releases for you from Falcon Studios and Raging Stallion, some debut updates, award show recaps and more! Get comfy cause this issue is sure to have you on the edge of your seat from start to finish!
Award-winning director Steve Cruz and his cast of eight furry and rugged studs bring you Otter Erotic on DVD & Downloads in our Breaking News item. The latest Raging Stallion flick stars Exclusive Drake Masters, Deviant Otter, Tegan Zayne and more! Get it today on the Falcon Studios Group Store.
Internet headlines have been all about Exclusive Austin Wolf in the last couple of weeks, but he's here now to host our Model Spotlight. Read why the entire world is obsessed with this award-winning dom-daddy, and jack off to his included gallery!
NakedSword Original's movie of the year, The Last Rose, is showcased in this issue's Free Action Gallery. Jet off to Prague with the NakedSword Originals and BelAmi studs fucking hard in the hottest action shots from the blockbuster that is Ryan Rose's final appearance in gay porn.
The 2nd Annual Str8UpGayPorn Awards in Hollywood were the place to be last weekend! Check out our Special Feature to see all of our winners from the night.
Studio News gets kicked off with the release of Falcon Studios' latest movie, Buddy System on DVD & Downloads. The next award show on the horizon are the 19th Annual Cybersocket Web Awards. Check out the full story about our staggering 36 nominations and we'll see you all in Hollywood in 2019! Finally, with the release of Raging Stallion's new movie Otter Erotic comes the debut scene featuring Exclusive Drake Masters and Tegan Zayne on RagingStallion.com
Don't be frightened! We still have savings for you in our Annual Fall DVD Clearance Sale. Snag full DVD's starting at only $11.97 each! The Hot House Scene Steals feature some spooky good deals with 60% off downloads at only $3.25 each. Plus, check the Falcon Studios Group Store on Monday for Halloween Week Specials.
Exclusive Alumni Nick Sterling goes for a ride on Bobby Clark's cock in your Free Scene Download this week from Best Buddies. Scenes similar to it can now be watched with a friend on Falcon's latest feature, Buddy System.
Enjoy All The Tricks & Treats,
The HUNT Men





Str8UpGayPorn Awards Recap
Falcon Studios Group and the NakedSword Network took over Hollywood at the 2nd Annual Str8UpGayPorn Awards, which took place at the infamous Avalon Theater in Hollywood, CA on October 21, 2018. Models, executives and industry professionals alike all kicked off the shows festivites with a invite-only pre-party at Beaches WeHo in West Hollywood the night before. Some of the studios' biggest models, movies and scenes all took home awards! Read the full story now!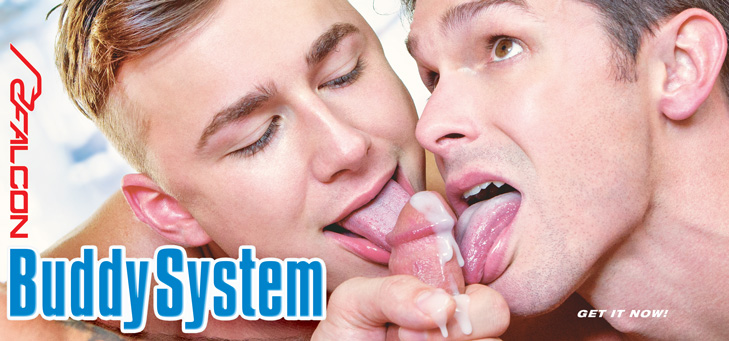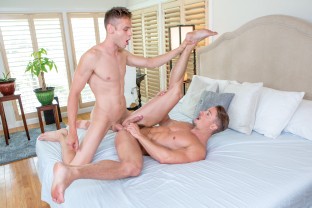 New Falcon Feature Buddy System Shows Just What Friends Are For - Falcon Studios Group, announced today the release of Buddy System, a film where nine horny studs reveal how the Buddy System works to get you off. The latest release will be available on October 19, 2018 on DVD and download from the Falcon Studios Group Store.
Read Full Story


Falcon Studios Group/NakedSword Network Dominate the Cybersocket Awards with 36 Nods - January 14, 2019 marks the date for the 19th Annual Cybersocket Web Awards taking place in West Hollywood, CA. Fans are encouraged to vote for their favorite star, studio or industry professional. Falcon Studios...
Read Full Story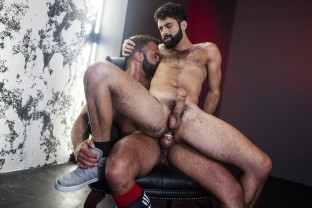 RagingStallion.com Releases Debut Update from Otter Erotic - RagingStallion.com, the Falcon Studios Group site featuring natural men, announced the release of the debut scene from its latest feature, Otter Erotic. Award-winning director Steve Cruz directs Raging Stallion Exclusive Drake Masters, alongside Tegan Zayne in a peepshow where...
Read Full Story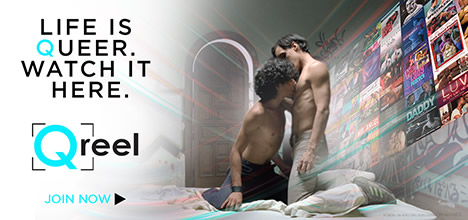 Nick Sterling & Bobby Clark from Best Buddies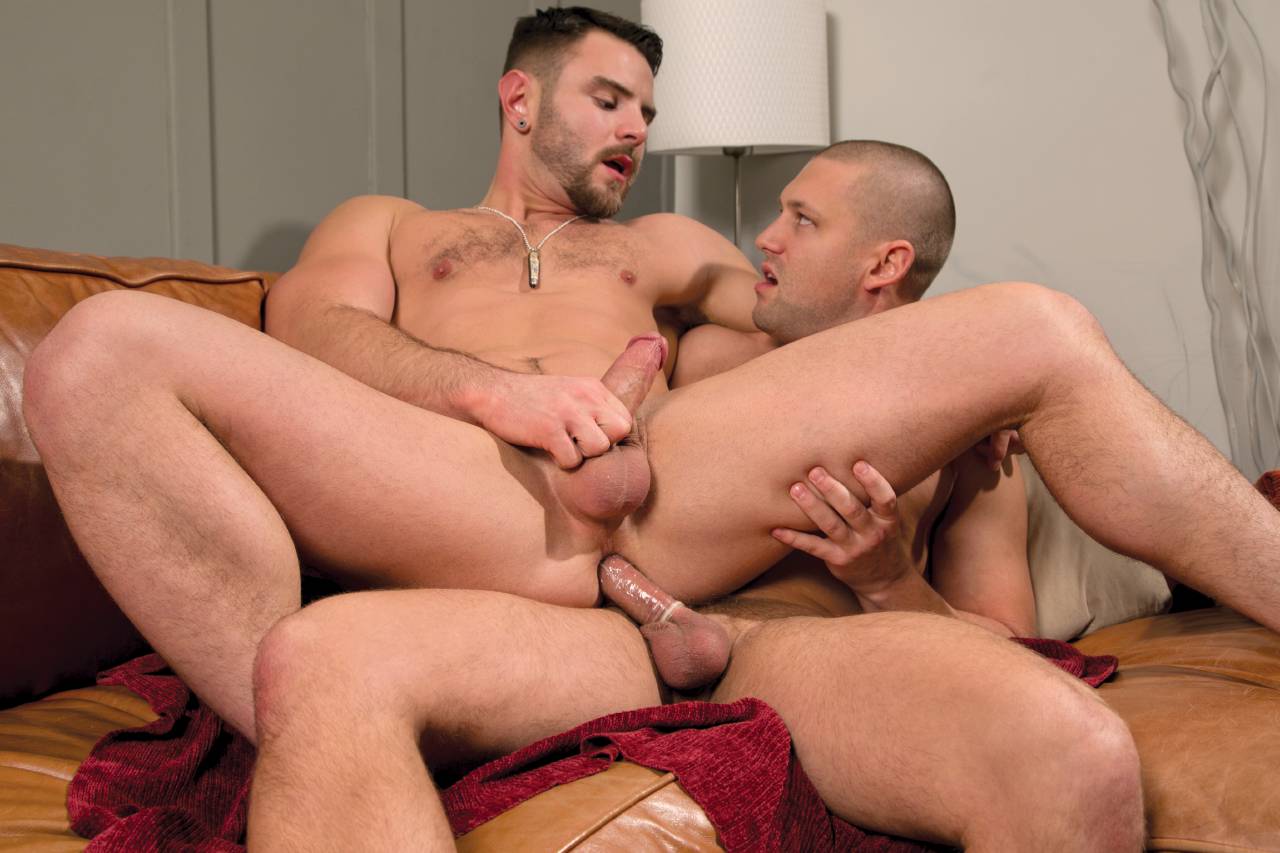 Feeling horny, Bobby Clark wonders if his favorite grocery delivery boy is on duty. He's in luck. Nick Sterling is the driver and Bobby places an order for groceries, but really for Nick. Nick's got a clipped beard, broad chest, muscular legs and some light fur. When Bobby gropes him, Nick says he has "no time today," but Bobby promises a quickie. Blow jobs are the first order of business. Nick kneels and Bobby grabs his ears and feeds him cock, but not before sucking Nick first. Nick makes direct eye contact while giving Bobby's cock and balls a work-over. Bobby gets weak in the knees, so he squats and eat Nick's ass. Bobby's tongue flickers at a dizzying speed that elicits mooing moans from Nick. Nick's flawless, creamy buns are the ultimate object of Bobby's attention. He loosens Nick up with a few slow strokes, then picks up the pace and shortens the thrusts. Flipping to a sit-fuck, Nick slams his hole hard onto Bobby's shaft, fine-tuning the angle and pressure to trigger a huge cum shot that flies across the room. Bobby saves his load for Nick's furry chest.




You have received this email because you requested email updates from Falcon Studios Group be sent to: %%EMAIL_ADDRESS%%
This is an advertisement. %%PLUGIN_Unsubscribe: 183936-Unsubscribe%%
Please add reply@huntezine.com to your address book or safe senders list to ensure that these emails arrive in your inbox.
© 2018 Silver State Services, LLC. All Rights Reserved. HUNT eZine, 2176 Shattuck Ave, Berkeley, CA 94704

Records required to be maintained pursuant to 18 U.S.C. 2257 and
C.F.R. 75 are kept in the following location by the Custodian of Records:
Custodian of Records
2716 Shattuck Ave,
Berkeley, CA 94704